For a novel interior decorator, a dream come true goes something like this: someone walks in, hands them a blank check, and tells them to furnish an empty house. Unfortunately, this is not the kind of client you usually get until you are very well-established and working with the rich and famous.
For most regular people, the task of buying home furnishings usually comes with significant restrains. Perhaps the biggest one is money – but time and taste can also pose additional barriers.
To make a house livable, you will need to cover certain basic needs first. Décor accents landscaping can always be added later or chosen around your "key pieces." If you have trouble getting started or want to double-check everything you need, check out this guide first.
How Can You Classify Home Furniture?
Classes and types don't simply organize our content: they are also a great way to ensure you are meeting all the different possible needs.
When it comes to home furniture, traditional decorators prefer to think of essential pieces for every room. This makes sense when you have a full-sized traditional house, where each room serves a specific purpose or is occupied by one person. However, modern homes are often simultaneously more limited and more flexible.
The open floorplans of a loft defy the traditional division of living room, bedroom, and kitchen – and on the other end of the spectrum, many of us repurpose garages as entertainment areas and create work closets on one side of our bedrooms.
Because of this, we have chosen to classify all the available furniture types by function. Remember that not all will be necessary or equally important for you. However, this should let you see at a glance if you have budgeted for everything you truly need.
Types of Home Furniture
A home should give you a place to sleep, eat, work, and relax. In addition, you will need to have somewhere to sit in between, plus a few sensible storage solutions.
Furniture for sleeping
At first glance, sleeping just requires a bed. However, the wide variety of sizes and styles mean that we could devote entire chapters to types of beds. Most of the time, you will need one bed per family member – although couples may prefer one huge bed rather than two small ones. Plus, guests and occasional visitors can also get a futon instead.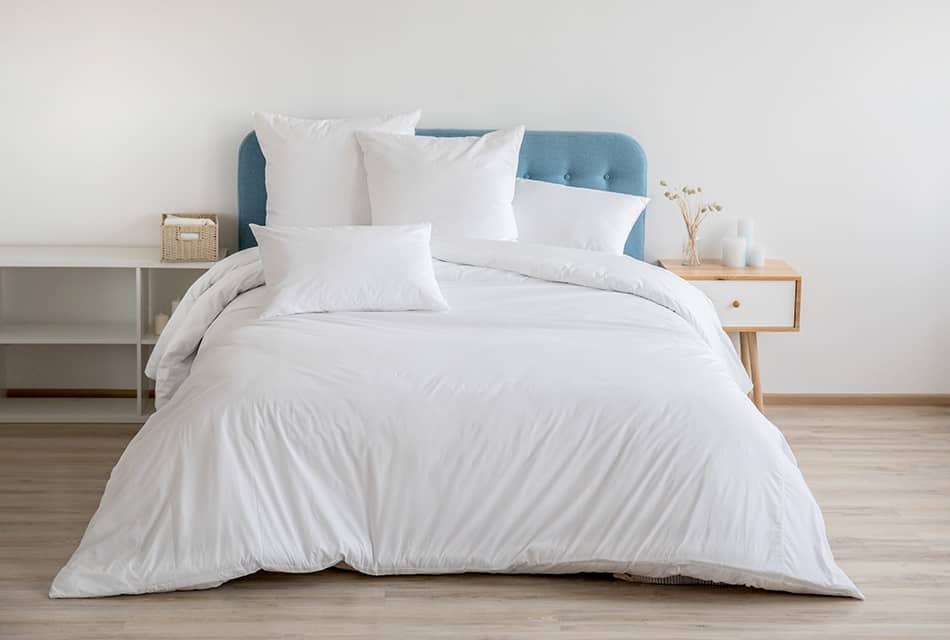 Where do they go? Almost exclusively in the bedroom
What are they made of? Mostly wood or steel
As simple as they sound, there is an astonishing variety of bed types. These types usually vary when it comes to structure, as most will hold the same type of mattresses. Keep in mind that most of the comfort will be provided by the mattress – and yet, the choice of structure is not wholly without impact.
The main ones include:
Box spring beds. These are wooden boxes filled with springs and often covered by a layer of fabric. The mattress is then placed directly on top of the box. Overall, box spring beds tend to be cooler and lighter and absorb shock better. However, they are not as durable and often end up being closer to the ground.
Platform beds. These are bed framed with a built-in foundation. They are usually made of wood or steel, which makes them durable and sturdy. The foundation also allows you to add extra accents such as headboards or hidden drawers beneath. They tend to look more modern, but the firmer surface can create pressure points on your back.
Bunk beds. A favorite option for families with several kids and shared dormitories. Most types of bunk beds consist of two similar-sized beds, one on top of the other. Some bunk bed frames allow you to remove the bed below and replace it with a study area or a desk. Bunk beds require high ceilings – otherwise, the person on the top bed may hit their head constantly against the ceiling. You might want to discover some DIY bunk bed ideas.
Custom beds. From those lush, round beds from the 1980s to boat-shaped bed frames, custom beds include a wide variety of special designs. You will need to enlist a carpenter and will most likely need a custom mattress as well, so they can be pretty expensive.
Futons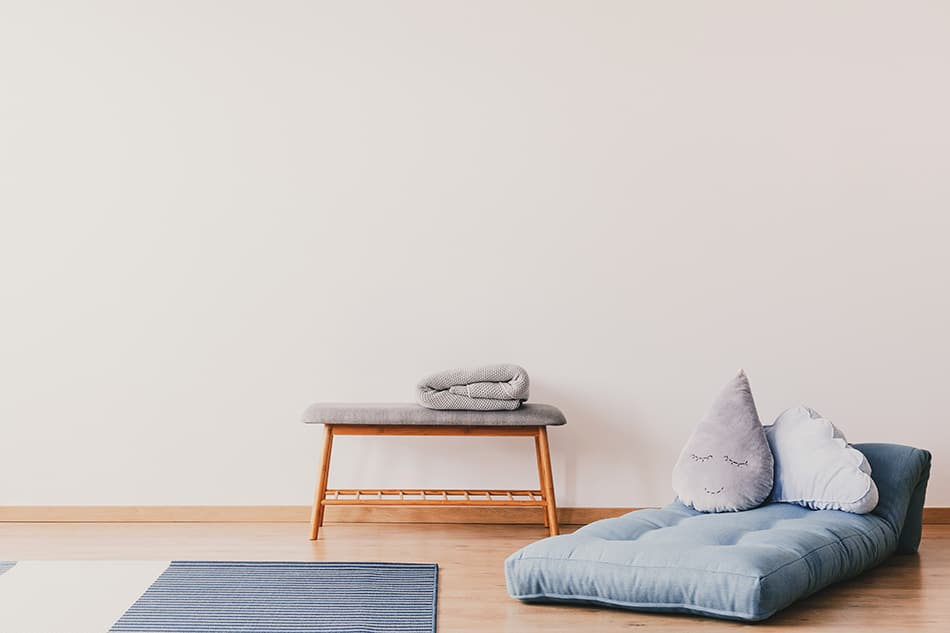 Where do they go? It can be found in living rooms, bedrooms, studios, and guest rooms.
What are they usually made of? Wood with a soft fabric upholstering
Futons are a close, slimmer cousin to the sleeper sofa that most people still include in their living rooms. However, rather than hiding their mattress beneath cushions and armrests, a futon usually keeps its mattress in plain view. Futons don't usually have armrests and simply spread open to become a wider bed.
Some high-end futon options can be bent or spread along more than one axis. This is great if you would like to be able to raise your head without adding an extra pillow or sweating over your velvet accent cushions.
Seating
It is hard to keep "seating" contained under a single purpose. Depending on your work, you may be spending most of the day sitting on something. Yet, the type of sitting we indulge in will vary depending on whether we are working or relaxing – and therefore, so will the furniture we will use.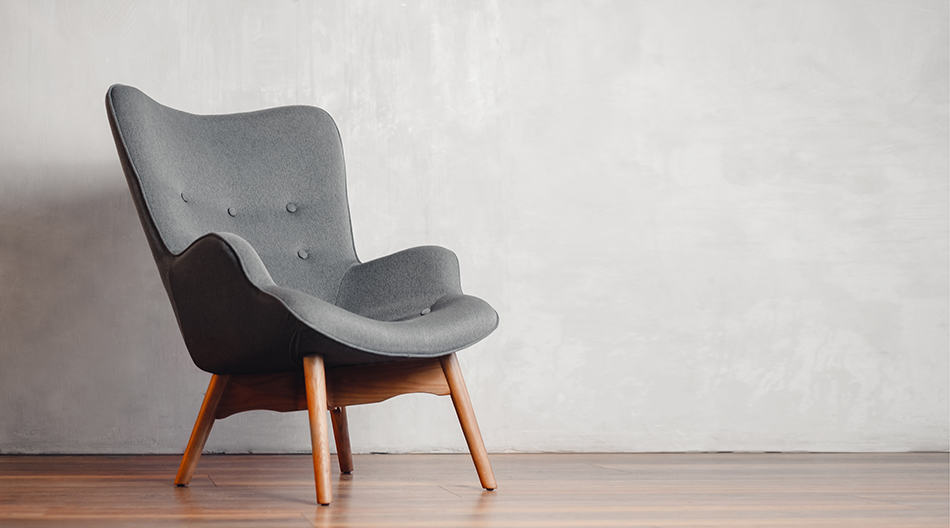 Where do they go? At the very least, on your eating area and bedroom
What are they usually made of? Wood, metal, plastic, or composite materials
Pretty much any piece of furniture that allows one person to sit will be called a chair. However, depending on their size, number and thickness, they may fall under any of the following categories:
Dining chair. These usually come as part of a set and should always be close to your dining table or breakfast counter. They tend to be pretty utilitarian and to use washable materials.
Accent chairs. Usually featured in living rooms, these include thicker cushions and more creating upholstery. Most accent chairs use patterned upholstery rather than a plain color and can often play with curved shapes and oversized backrests.
Armchair. Essentially, a chair with a pair of solid armrests. Many armchairs nowadays prefer to make the jump into a full reading chair, offering fully-cushioned arms and feet platforms.
Desk chairs. A must for your working area, desk chairs are usually set on top of wheels. Most also offer adjustable heights, plus the option to recline or swivel.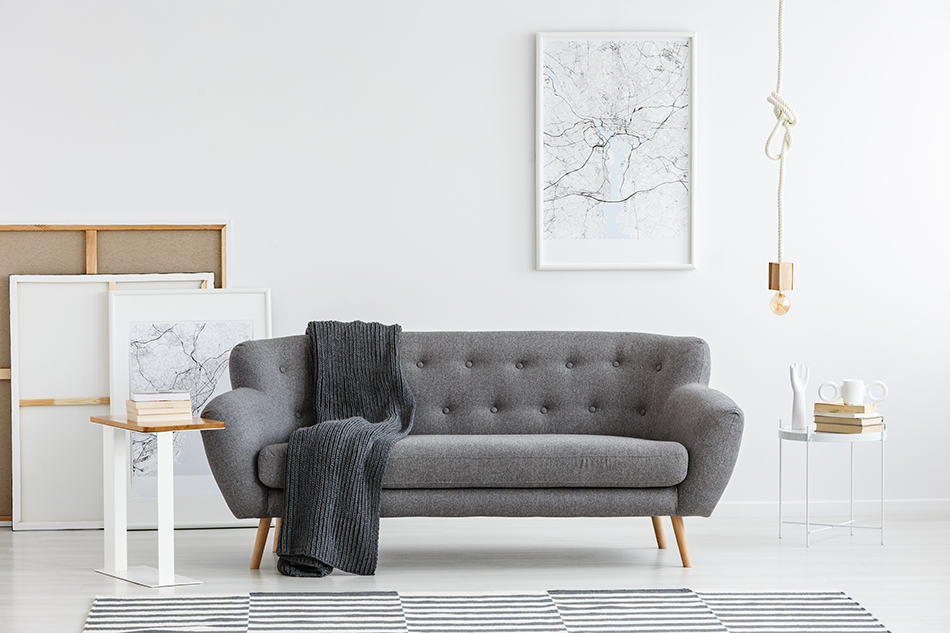 Where do they go? Living rooms, entry halls, and in front of the TV
What are they usually made of? Wood with a soft fabric upholstering, such as velvet or wool
Also known as couches, sofas are meant to be the plushest seats in the living room. These are wide pieces of furniture meant for at least two or three people. Most couches are essentially extra-wide armchairs. However, modern design choices can help them turn into beds, help us divide a room, or even evoke times gone by.
The main types of sofas available include:
Regular three-seaters. This term refers to a wide, plush piece of furniture with cushioned armrests and enough seating area to accommodate three people. Usually, they are fully upholstered and don't let you see the wooden frame at all.
Love seats. Love seats are slightly smaller versions of a regular three-seater, meant to allow for two people to sit cozily close to each other. Many love seats tend to be a bit higher than other sofas, and their legs are usually visible. Because of this, they often force you to keep a better posture.
Fainting couches. These are couches where the backrest is noticeably higher on one side than the other. In many cases, the seating pad also offers a slight incline. Popularly, fainting couches have very romantic connotations, as they were used for ladies in the corset-era who needed to lie down after receiving shocking news (or because they were tight-lacing). They still provide a comfy option for a quick nap.
Sectional sofas. This is a supersized sofa made up of two or three sections, usually at an angle from each other. Most of the time, a sectional sofa will create a small section within a living room, providing an opportunity for the family to gather around a coffee table or a TV.
Sleeper sofas. This is a special type of sofa that hides a rolling mattress beneath its seating cushions. It is meant to create a small bed that can be promptly hidden away.
Chesterfield. Classic and elegant furniture which can greatly fit any contemporary home library, study, or living room.
Barstools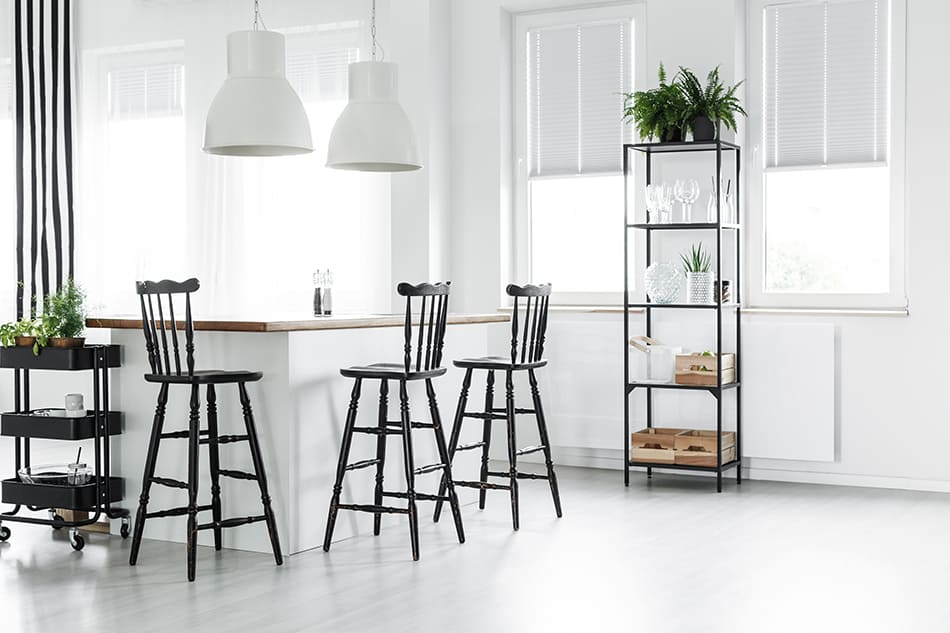 Where do they go? Kitchens, gardens, and bars
What are they usually made of? Wood, steel, or plastic
Bar stools are a great way to add extra seats when there is not enough floor space for an extra set of chairs. Most bar stools keep to the same basic structure: a padded seating cushion on top of long legs or a tripod. Some models will also add a small backrest, but they rarely include armrests.
Bar stools are usually found in kitchens and breakfast counters, as they create a fuss-free opportunity for a solo meal. In addition, they are often a bit taller than a regular chair, which can make them vertigo-inducing for some.
Tabletop (Surfaces)
Although we have covered dining chairs on the seating section, unless you are willing to place the plate on your hands, you should also get a table or some other surface.
Furthermore, most people don't limit their eating to the dinner table – you are likely to require small working surfaces around the house. Even the most minimalistic style will probably need a console or a few side tables.
Dining tables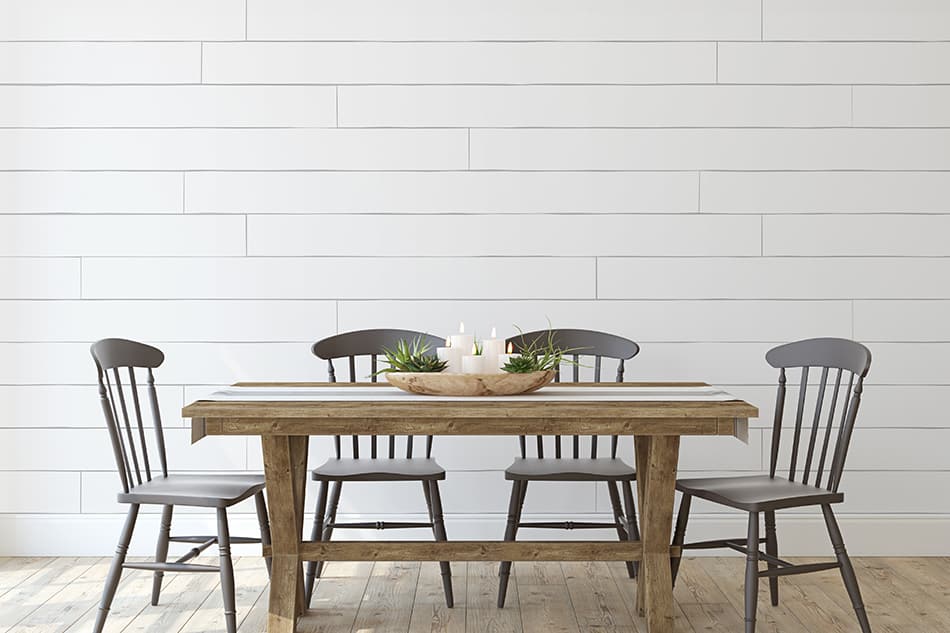 Where do they go? Either on one side of your living room or in its room
What are they usually made of? Mostly wood, but steel, glass, and resin options are also available.
Dining tables are usually large and imposing. At the very least, they should seat at least as many people as the home's inhabitants, plus a few guests. Most types and styles of dining tables come as part of a set with the right amount of chairs. Whenever possible, you should aim to buy all pieces together. If you are commissioning a custom set, then they should also be ordered together.
This is because there is no standard height for dining room tables. Even a half-an-inch difference in height can turn your eating posture from "healthy and upright" to "crouched and awkward." Getting them together will also ensure you really have enough space for all chairs without having the diners bumping elbows.
There are many dining table alternatives, such as kitchen islands, extending kitchen counters, and breakfast bars if you need one.
Living room tables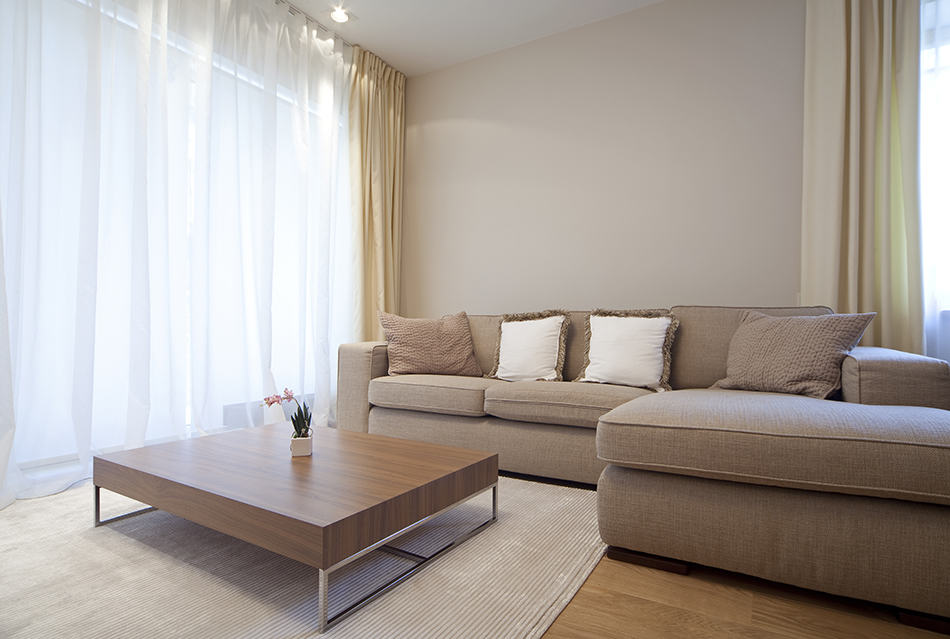 Where do they go? The living room and foyer
What are they usually made of? Usually wood, but ideally, of the same or a compatible material to your couches and sofas
Most of us are not aware of how many surfaces and furniture are needed in a living room to stay comfortable. Ideally, no matter where you are sitting, there should be a surface nearby where you can quickly rest a drink without the need to stand up.
Some of the most common types of living room tables include:
Coffee tables. These are the very low tables that usually sit between the couch and your TV when you are resting for the evening. Despite their name, they are very rarely used for drinking coffee. Instead, coffee tables are often used for decorative purposes, holding books, ashtrays, and décor accents.
Ottomans. The ottoman is a very versatile piece of furniture that be used either as a chair, footrest, table, or storage. And there are many types and styles of ottoman which can be utilized for lots of purposes.
End tables. An end table is usually placed at the end of another piece of furniture – most likely a couch or loveseat. They offer a good place to rest a drink, and they also help balance a room and divide spaces.
Side tables. Often placed to the side of a room or directly beneath a window, side tables are usually just reserved for decoration.
Console tables. This type of table is now largely considered old-fashioned, and most homes do away with them altogether. A console is a large table that goes directly beneath the couch, against its backrest or a wall. They are a great place for serving trays when you are entertaining.
Night tables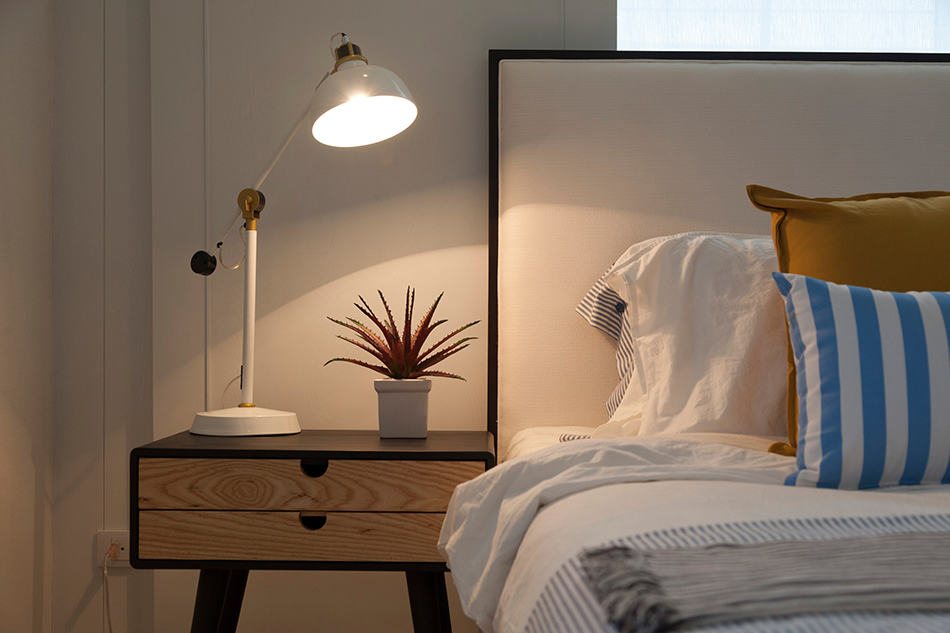 Where do they go? Bedrooms and guest rooms
What are they usually made of? Wood, resin, or composite materials.
Sometimes also known as nightstands, most night tables combine a resting surface with a couple of storage drawers. These are the small tables that are often placed to the side of the bed. They provide a great place for lamps, glasses, tablets, and remotes – as we don't always want to stand up when we are drifting to sleep.
Most of the time, nightstands are sold as a set with platform beds. This is a great option, as it will ensure a consistent style.
Working
Nowadays, most homes also require a room or corner where people can study or work. In very old and stately homes, you may get the privilege of your library or studio. However, home offices nowadays are usually built on a spare bedroom, or even just on one side of a larger room.
The requirements for a fully equipped working area will depend on the type of work you need to perform. Here, we will focus on the basic office work or studying area.
Desks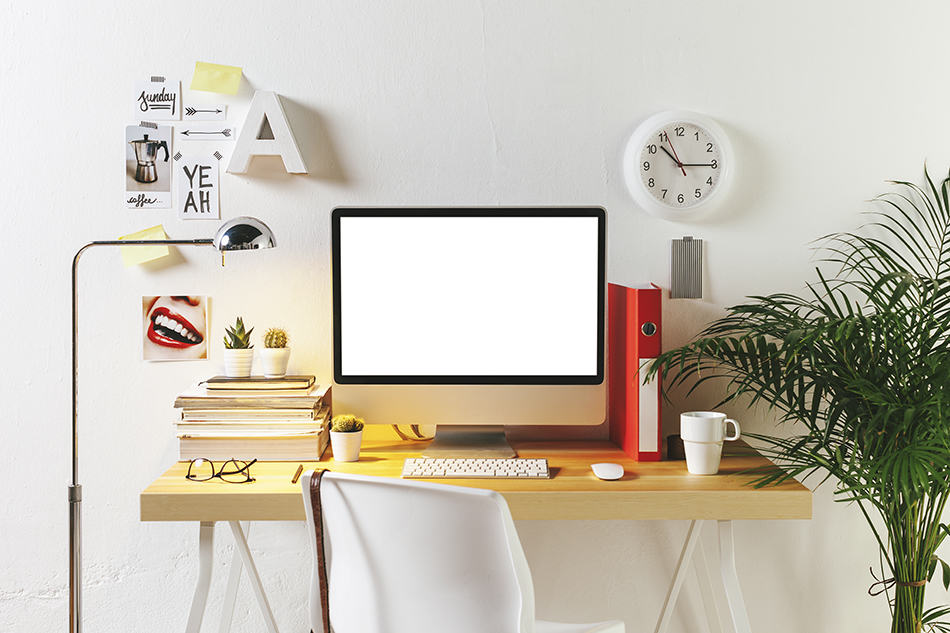 Where do they go? Side bedrooms or home offices
What are they usually made of? Wood pressed wood with melamine, or metal and glass
Usually, desks are the central point of a work area. The different types of desks include:
Writing desks. Sometimes similar to a console, writing desks usually offer just a flat surface and a side drawer or two. These are meant for "old school" office work, which was usually performed with binders and notebooks. Some high-end models also include a pen holder or a calendar rack.
Laptop desks. Slightly larger than writing desks, laptop desks still keep a relatively simple main structure. They tend to be slightly taller to accommodate a comfortable position for your wrists when typing. Some well-designed desks will offer a small hole for your laptop cables.
Computer desks. Larger and better-thought-out computer desks often resemble full-sized office desks. At the very least, they will include a separate rack for a CPU tower and a larger working surface. Many will also include rolling trays for a mouse and keyboard or a raised platform for the screen.
Drawing tables. These are essential for artists, designers, and architects, but most people don't need them. Drawing tables are wide and usually offer an adjustable reclined surface. Often, they will also feature a small pen holder.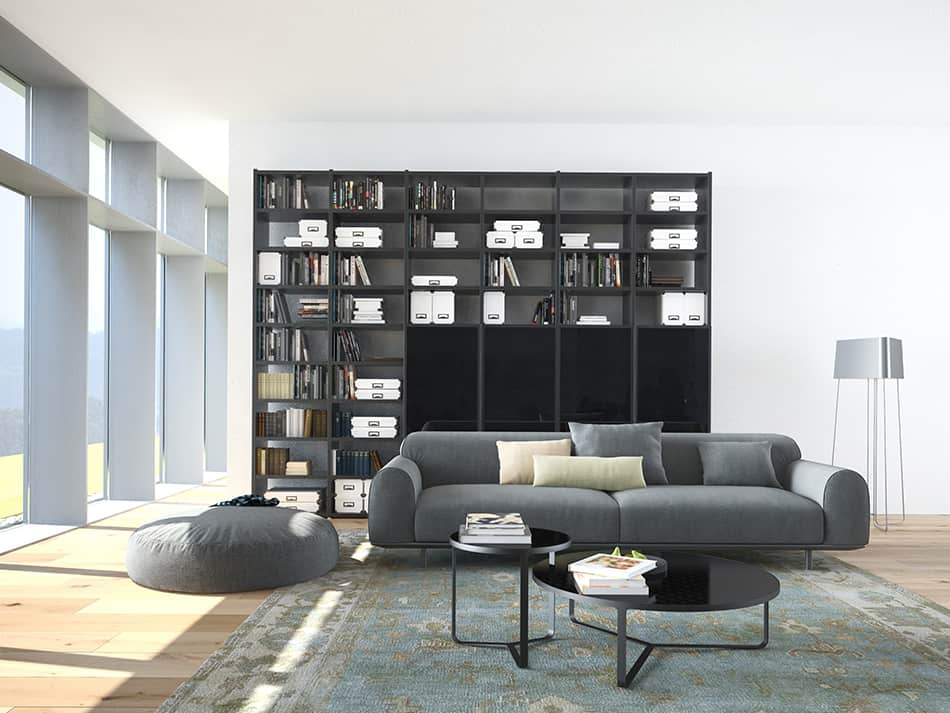 Where do they go? Living rooms, home offices, studies
What are they usually made of? Wood, steel, or pressed wood with melamine
Even the smallest work nook will need a place for you to hold your work documents and manuals. Because of this, bookcases and filing cabinets can be considered a necessity. Unlike the bulky metal filing cabinets you can find in your office, most home bookcases try to look less aggressive.
Because of this, expect to see open shelves in warm tones or futuristic steel-and-glass combos that match its surrounding décor-
Storing
Ever since we decided to start settling in homes, we also began an inescapable tendency to accumulate objects whenever possible. Because of this, almost every home will include a storage solution in every room.
Pantry cupboards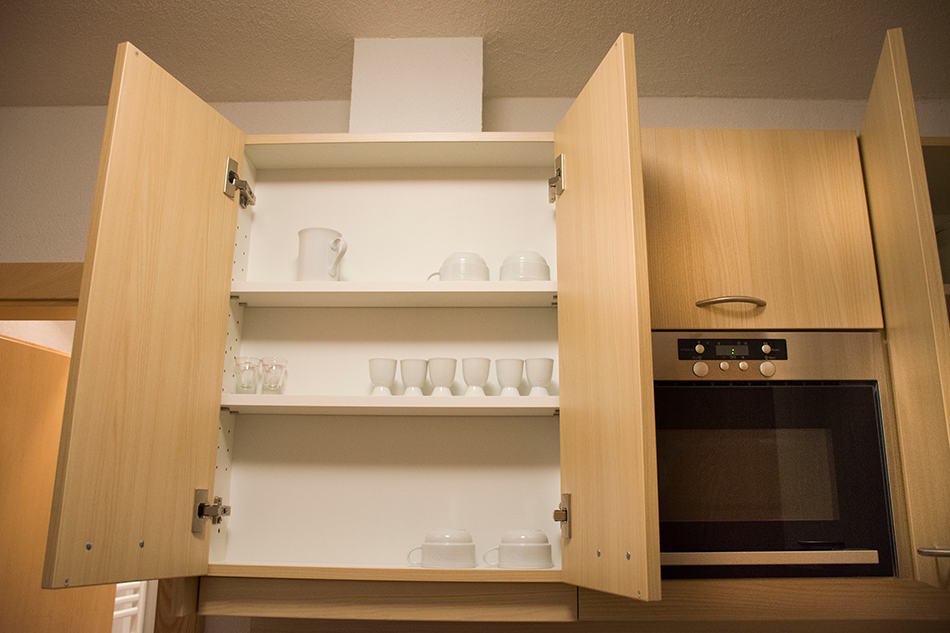 Where do they go? Either on the kitchen or a small room immediately adjacent to it
What are they usually made of? Wood, epoxy, or resin
Pantry cupboards are usually attached directly to the wall and supported by it. Most are made of solid wood, although some cheaper options are also made from pressed wood. In addition, low-hanging cabinets will also include a working surface on top, which will be made of epoxy, resin, or covered in tiles.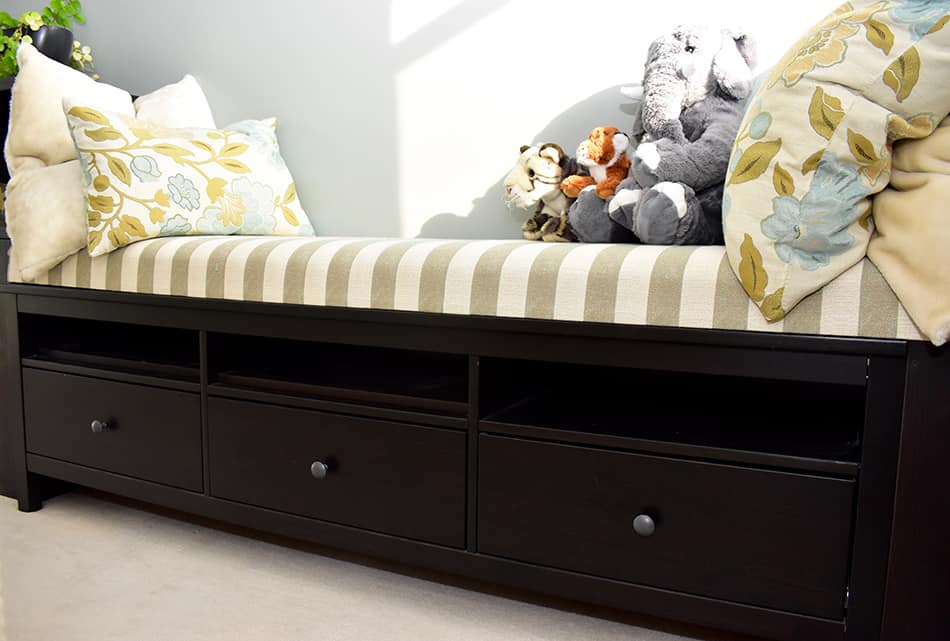 Where do they go? Patios and living rooms
What are they usually made of? Wood with a soft fabric upholstering
Storage benches are long pieces of furniture that double as a hidden storage cabinet. However, they usually cover their top lid, which is usually hinged, with an upholstered cushion. This can provide a bit extra seating space during a crowded house party. However, make sure you won't need whatever is inside during the event – or you may find yourself having to ask one of your guests to stand up.
Because of this, storage benches are a great place to store board games and Christmas décor.
Shelves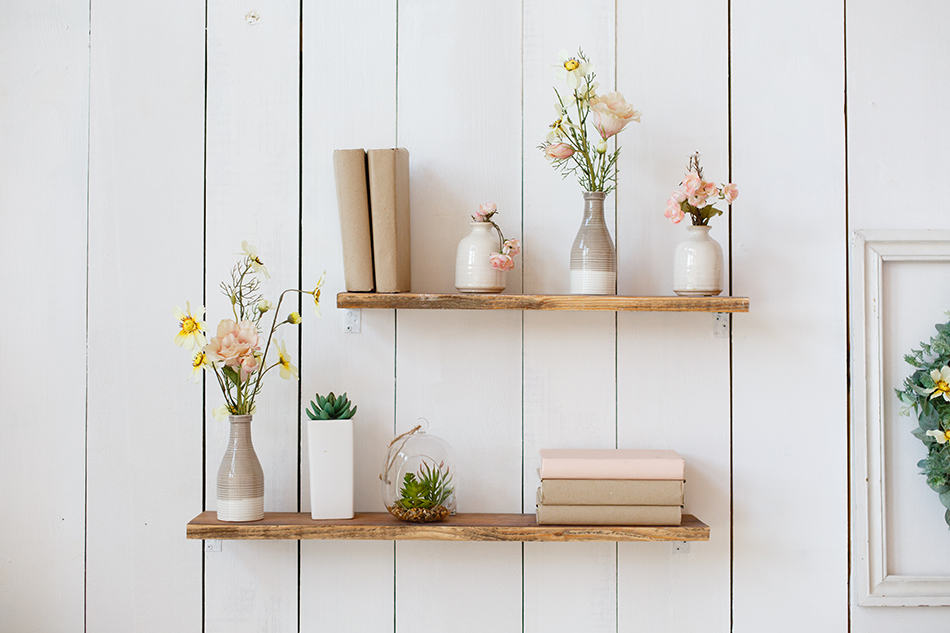 Where do they go? Next to any wall
What are they usually made of? Glass, metal, or wood
Floating shelves are usually affixed or drilled directly into the wall. Most of the time, they are used to place books or decorative accents. This is because they are usually piled on top of each other, which doesn't leave enough room for a tall object such as a flower vase.
In living rooms and studios, shelves are also a great place in which to hide a smart home receiver or hub. This is because it will be out of the way but with an unobstructed range that will cover the entire room.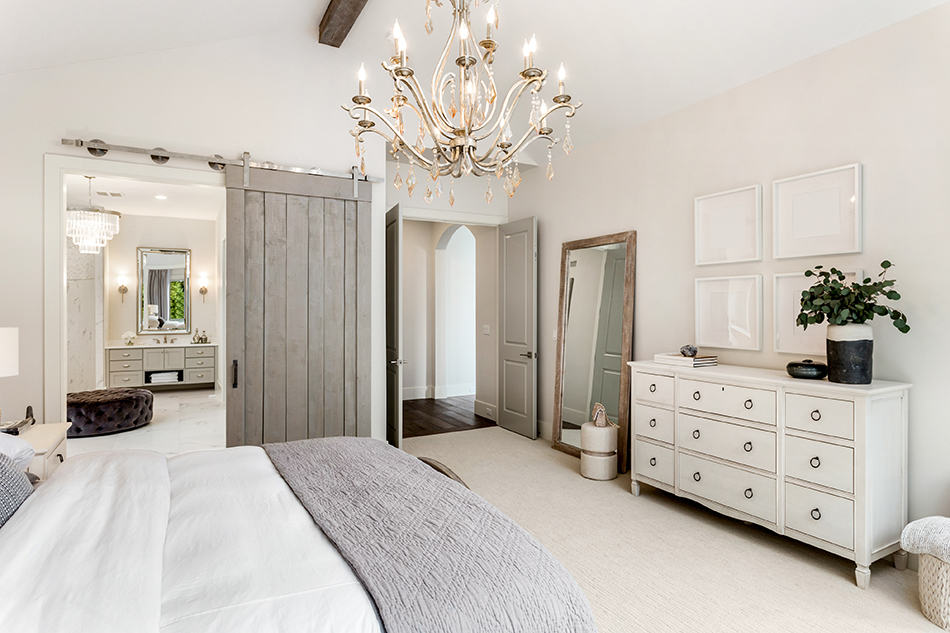 Where do they go? Mostly bedrooms, occasionally living rooms or dining rooms
What are they usually made of? Usually wood or pressed wood
The name dresser seems to immediately evoke dressing items, such as shirts and pajamas. However, dressers are rarely limited to bedrooms or clothing items anymore. Essentially, any wide and large cabinet can now be called a dresser – even if you use it to store old paperwork or emergency tool kits.
While a variety of wood colorings and handle models are available, what makes or breaks a good dresser is its smoothness. Whenever buying a dresser, make sure to test out each drawer thoroughly. Make sure they roll out nicely and without jamming. Any small difficulty on an empty drawer will become a major blockage once it's full of your things.
Find the alternatives to a dresser here.
TV Racks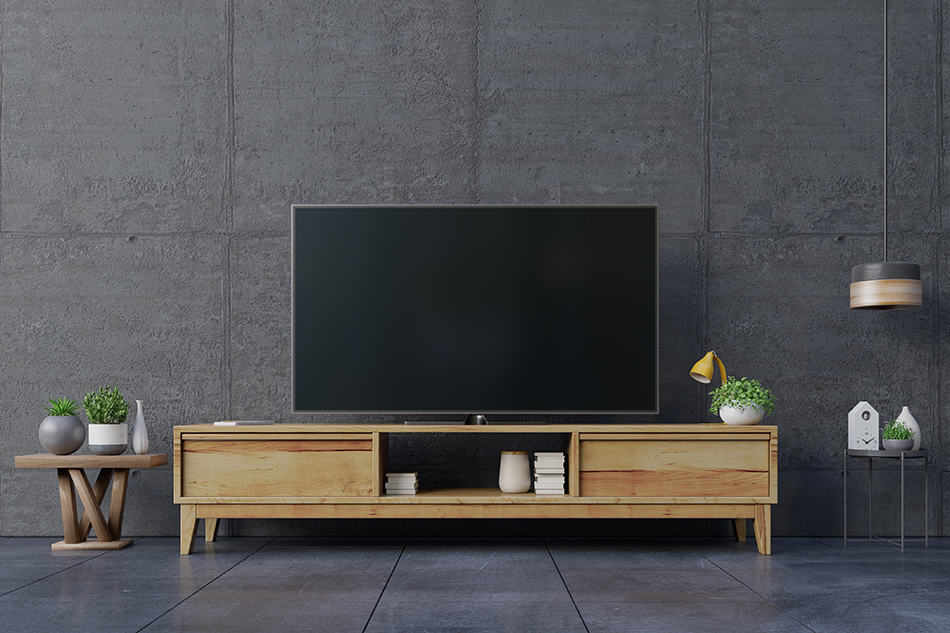 Where do they go? Living rooms, game rooms, and the occasional bedroom
What are they usually made of? Metal and wood
Both a display and a storage option, most TV sets combine a rack, to secure a TV, plus a few surrounding shelves. These are essential to hold controllers, codecs, and any game consoles attached to your TV. However, they can also provide enough room for a few magazines or décor accents.
The two most important features of a TV rack or TV stand are that it should be sturdy and well-balanced. Rocking legs are annoying on any piece of furniture. However, when they are holding your widescreen 3D TV set and all your gaming equipment, they may also prove expensive.
Conclusion
Decorating a home from scratch is usually a once-in-a-lifetime opportunity. If you have an ample budget, you may be able to play around with different materials or add extra appliances. Otherwise, you will need to cover all your essentials first. Choose wisely! Replacing poor-quality furniture can be as expensive as redecorating.