Dressers are practical and useful furniture items that can also help create an appealing bedroom look. Many different types of dressers are available, ranging in different sizes, shapes, materials, and styles. There are some dresser alternatives as well.
Depending on your choice, a dresser can serve as a functional piece of furniture or make a design statement as a key feature or centerpiece in your home.
Use this handy guide to learn about the many options available when choosing a new dresser.
Dresser Design Types
1. Standard Vertical Dresser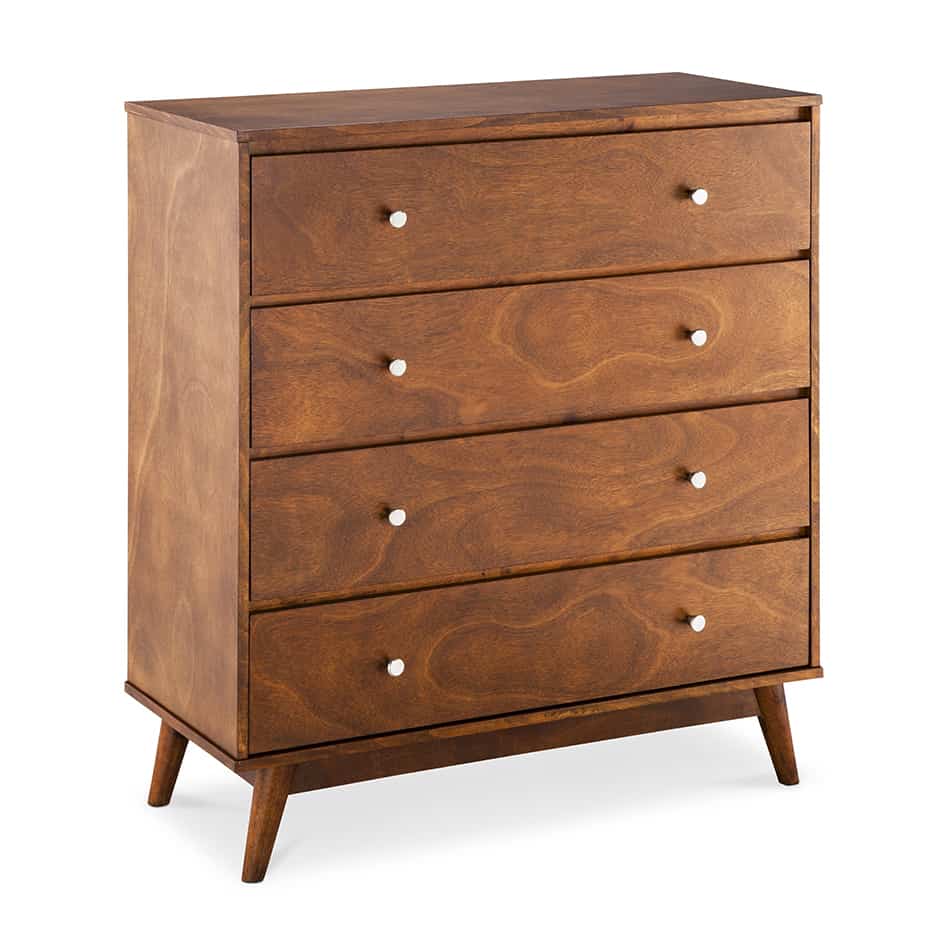 This is a type of dresser that is taller than it is wide. It is also sometimes known as a 'tallboy,' or 'vertical chest,' or a 'chest of drawers.' This is a good bedroom furniture solution if you have minimal floor space but want to maximize your storage capacity.
Vertical dresser chests will typically be made up entirely of multiple drawers. Still, often, the upper half will feature a small cupboard area, which technically moves it into the category of an armoire.
These dressers are very commonly seen with average dimensions of around 30 to 50 inches high, 30 to 70 inches wide, and 18 to 24 inches deep.
2. Standard Horizontal Dresser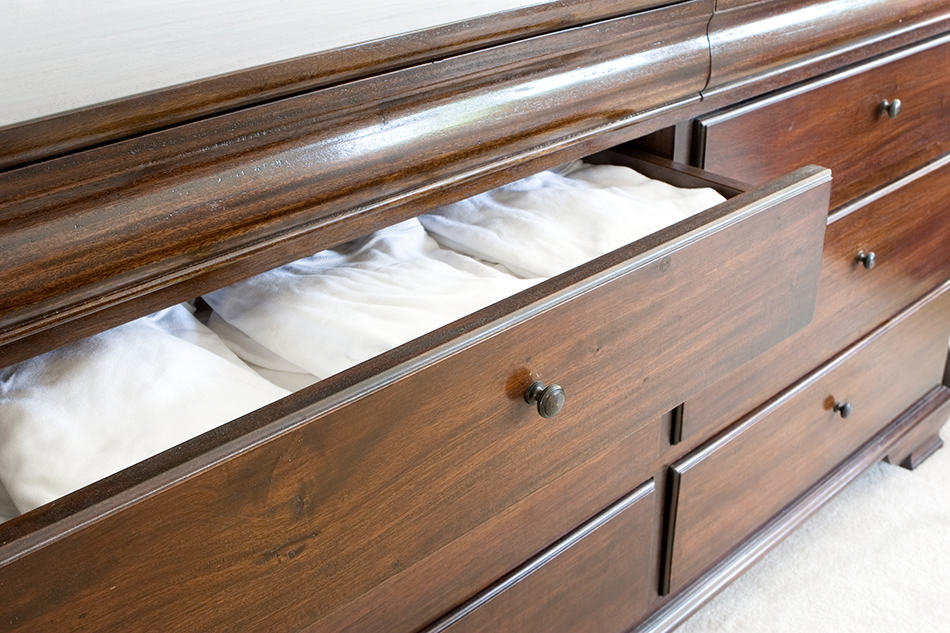 Most people probably think of This type of dresser when they imagine a dresser. This is the most common type of dresser, which has been popular for many years.
It has a squat shape, which is wider than it is tall, and offers a fairly large top surface that can be used to position a mirror on or display items such as photo frames or jewelry stands. These dressers can have various-sized drawers that make them versatile for storing different types of clothing or other personal items.
3. Combo Dresser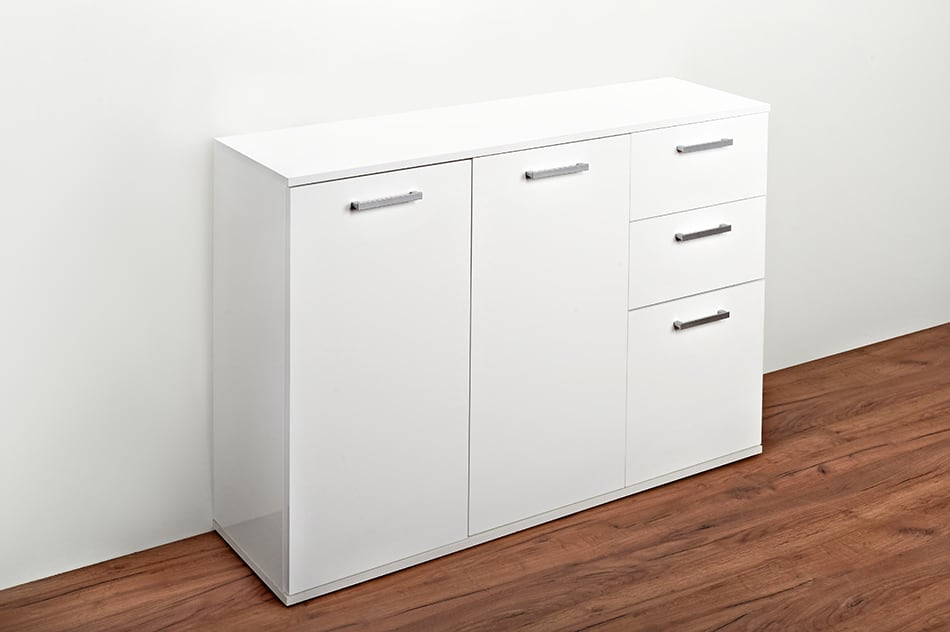 If you can't decide between a vertical or horizontal dresser, you might consider a combo dresser offering the best of both worlds.
This dresser has both a low and wide section of drawers attached to a tall and slim section of drawers, making it similar to an 'L' shape. These dressers provide a good storage solution and surface areas on different levels to suit varying needs.
4. Dresser and Change Table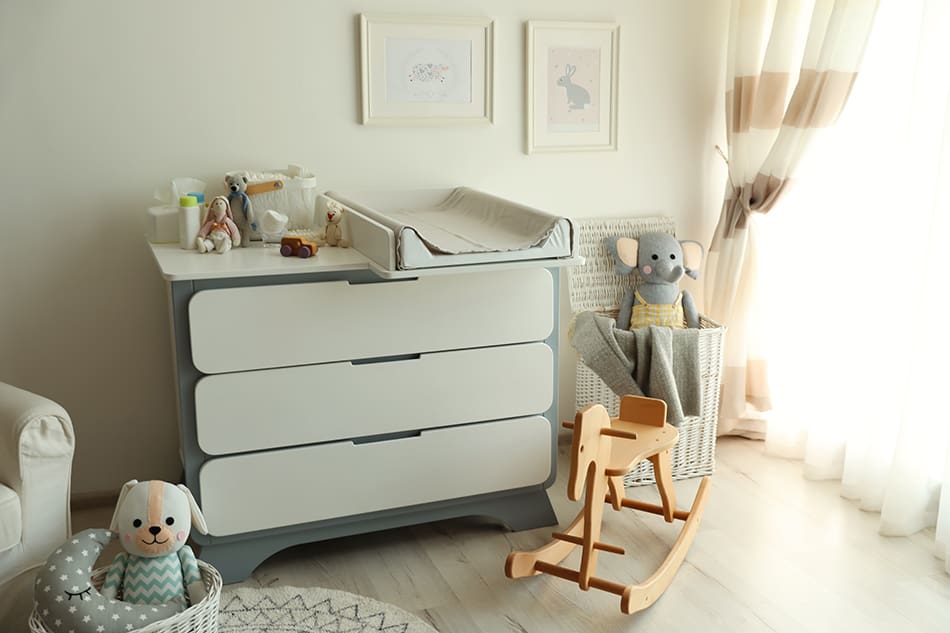 A dresser with a changing table is typically a standard dresser with a changing table fixed to the top. This is very convenient if you have limited space or don't want to invest in unnecessary furniture for your nursery, as this piece combines two essential items into one.
The height of these dressers is typically at around average hip height so that when changing the baby, the adult doesn't have to bend over too awkwardly.
These dressers will have low rails all around the upper edge to work as barriers to prevent babies from rolling off the table, and they will typically be the same size as a standard baby changing mat so that this mat will fit nicely on the top of the dresser.
This type of bedroom dresser makes life as a new parent a little bit easier, as you can store baby clothes, diapers, wipes, and creams in the drawers, so they are always close at hand when the baby is being changed.
5. Raised Bed and Dresser
This piece of furniture comprises a raised bed, also called a loft bed or a cabin bed, with a chest of drawers or dressers fixed underneath or at the side of it. This is a great space-saving solution if you have a small bedroom but need storage space, or even if you have a large area; this can still be a great choice as it frees up floor space to give children more room to play or do the things they love.
This type of dresser is most popular for older children or teenagers, as having a younger child on a raised bed could be a safety issue. The drawers on these dressers can be useful for clothes storage but could also be used as desk areas to store paper, stationary, or toys.
6. Bachelor's Chest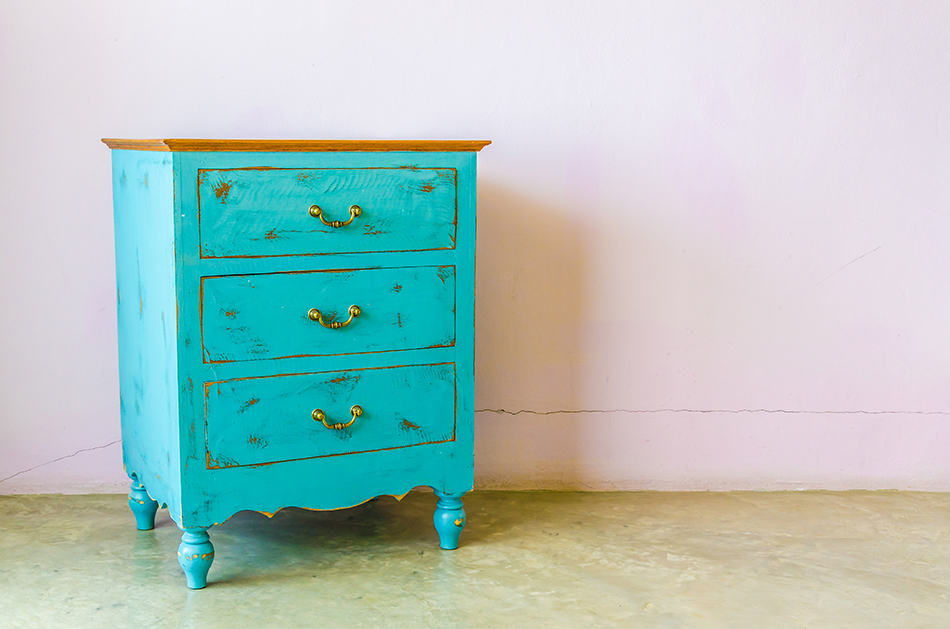 A bachelor's chest is now considered to be any small dresser or chest with three or four drawers. They typically have a squat shape and are sometimes small enough to be used as nightstands. Originally, though, bachelor's chests were a multi-use furniture piece that fulfilled a variety of needs for bachelors living in small bachelor's apartments.
Early bachelor's chests had a slanted top surface or pull-out or slide-out features, allowing the dresser to double up as a writing surface. Modern bachelor's chests are rarely used for writing but are most commonly utilized for storing small clothing items and other personal belongings or decor purposes.
7. Gentleman's Chest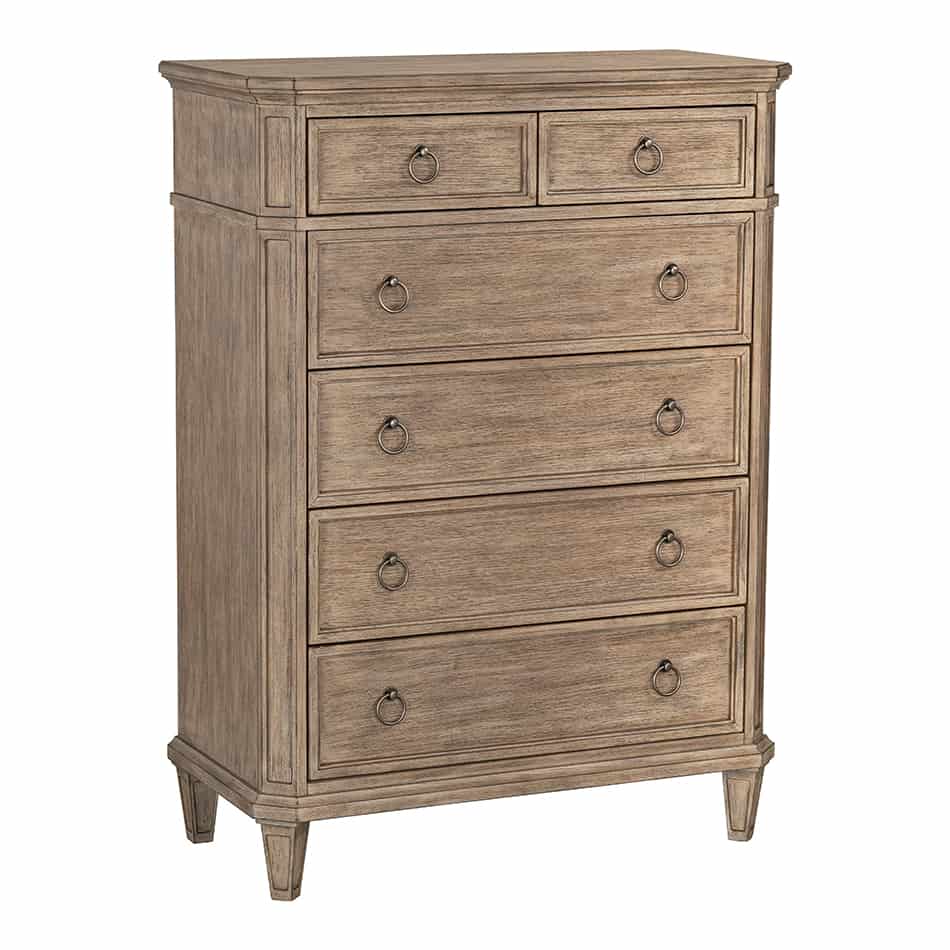 A gentleman's chest is the same as a bachelor's chest but with a cupboard attached to the side where suit jackets or folded trousers could be hung up and stored.
These are useful furniture pieces with drawers and hanging space in one unit. These are not as common as other dressers, but they add a touch of elegance to any interior.
8. Lingerie Chest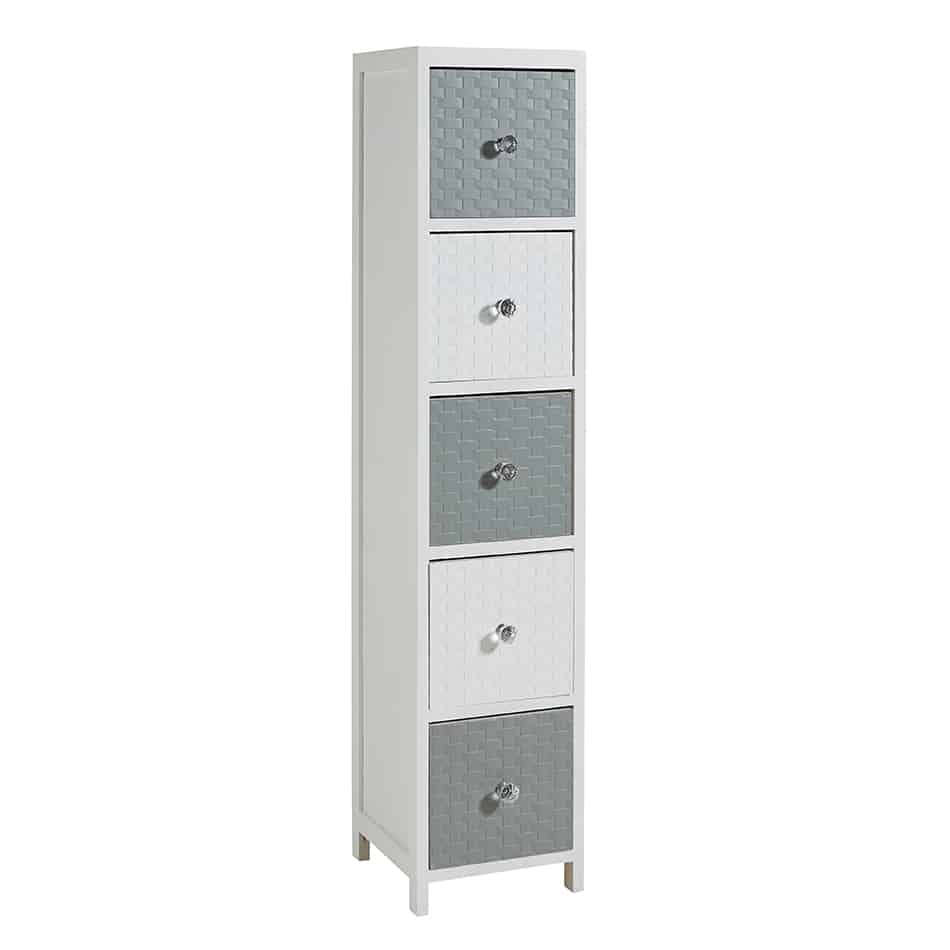 This type of dresser is also known as a semainier. It is a slender and tall dresser, which traditionally has seven small and shallow drawers intended for the seven days of the week.
The idea is that a person sorts out their lingerie a week in advance and lays out a set for each day of the week in each corresponding drawer.
Dresser Materials
A. Wood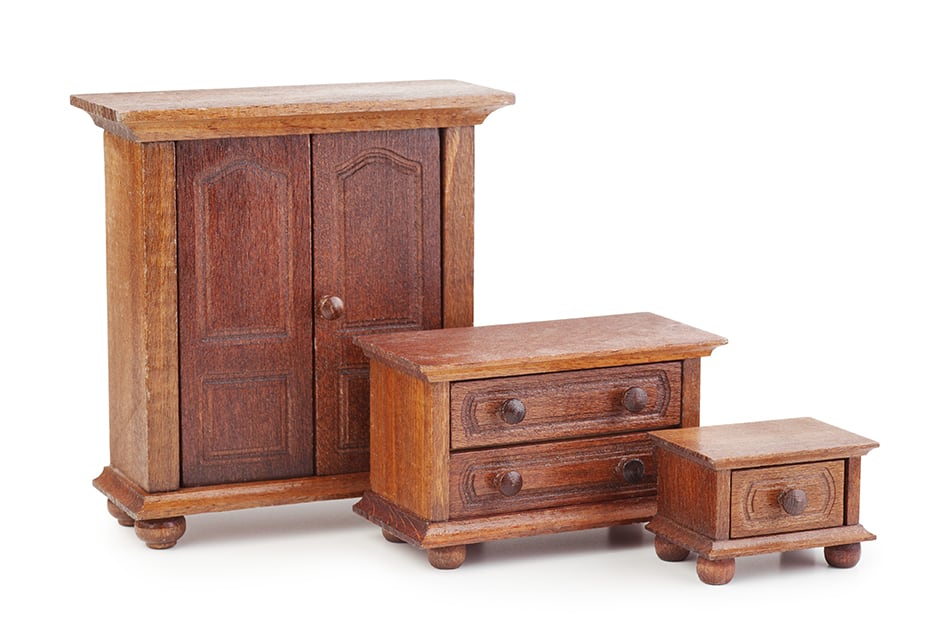 The majority of dressers are made from wood, as this is a solid, long-lasting material that can fit a wide variety of designs and styles. Softwood dressers will typically be less expensive than hardwood dressers, though they will not be as robust or last a long time.
Solid wood construction usually promises the best quality, but if you're after a cheap, short-term furniture solution, then you can easily find dressers made of particleboard. These types of dressers will typically be flat packed and have a wood veneer covering the surfaces that can be seen once assembled.
B. Mirrored Glass
Mirrored glass dressers are popular as they suit a range of style types, including modern and classical. This material gives a feeling of luxury to a room and helps create the illusion of extra space. Though mirrored glass dressers make a fabulous design statement, they might not be the best option in every scenario.
These dressers can have sharp corners that are dangerous to small children, and they also require care when handling as they can crack or shatter. If you are somebody who rearranges the furniture in your home quite regularly, or you move home frequently, then mirrored glass dressers may not be a good idea, as moving them often will make them more susceptible to damage.
Also, take extra care with what you put on your mirrored dresser, as dropping a heavy item on it will most certainly cause it to crack.
C. Leather
A leather dresser will have a wooden construction but be upholstered with leather on the outer surfaces. Leather furniture helps to add texture to a room, giving the space a softer look compared to other materials. Leather furniture can fit with a range of styles, being made to look chic and elegant or sturdy and masculine.
Leather furniture often features additional details such as buttons, studs, or gems. One great benefit of leather furniture is that it wipes down easily. If you're on a budget, then faux leather might be a good option, though real leather will last longer, and it becomes even softer and fuller of character as it ages.
D. Metal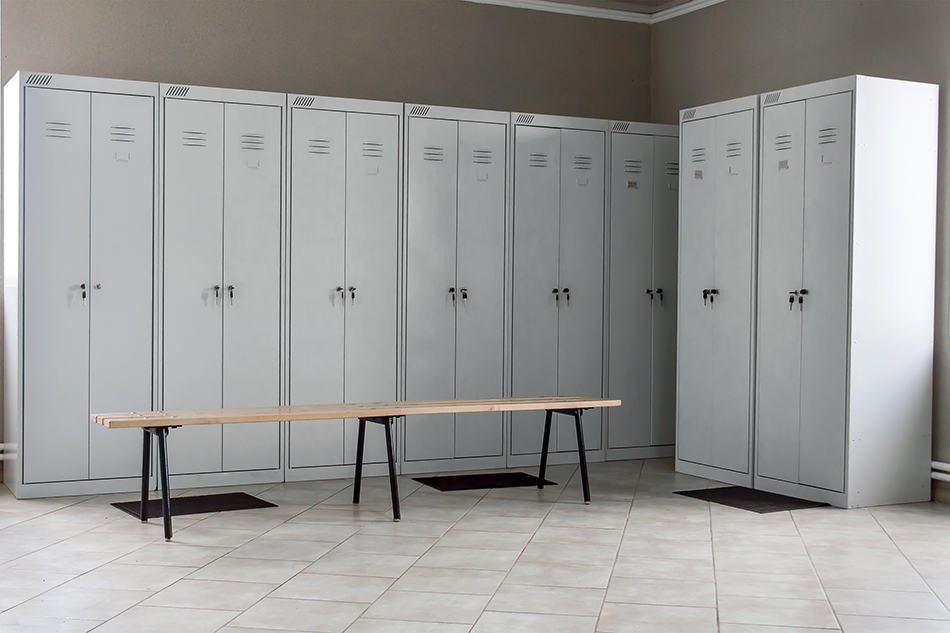 Metal dressers are popular for industrial-style interiors. They are less commonly found than wooden dressers, but metal can still offer a range of design and style types.
The benefit of metal furniture is that it is hard-wearing and long-lasting; depending on the type of metal, it is often lightweight yet strong and sturdy. Metal dressers can come in a variety of colors as metal is usually sprayed with paint when used in furnishings.
E. Wicker
Also known as rattan, wicker is a woven material that can be made from wood, plastic, or a combination of both. There are different variations of wicker that range from tough and water-resistant to thin and weak.
They are often found in cottage-style interiors or used in bathrooms for storage of soaps and toiletries. The benefit of wicker furniture is that it can be quite inexpensive, but it has gone out of style in interior design in recent years.
Dresser Styles
A. Traditional
Traditional style dressers have the advantage of being timeless and therefore fitting into a wide range of interior design types. This style of dresser won't become outdated, so if you are spending a lot of money on a new dresser, then you can be confident that it will still look stylish many years later.
Traditional style dressers will usually be made of wood, as this is a material that also does not go out of style. With a traditional style dresser, you can also redecorate your home and update your interior style without having to replace all of your furniture, as it will look great in almost any setting.
B. Modern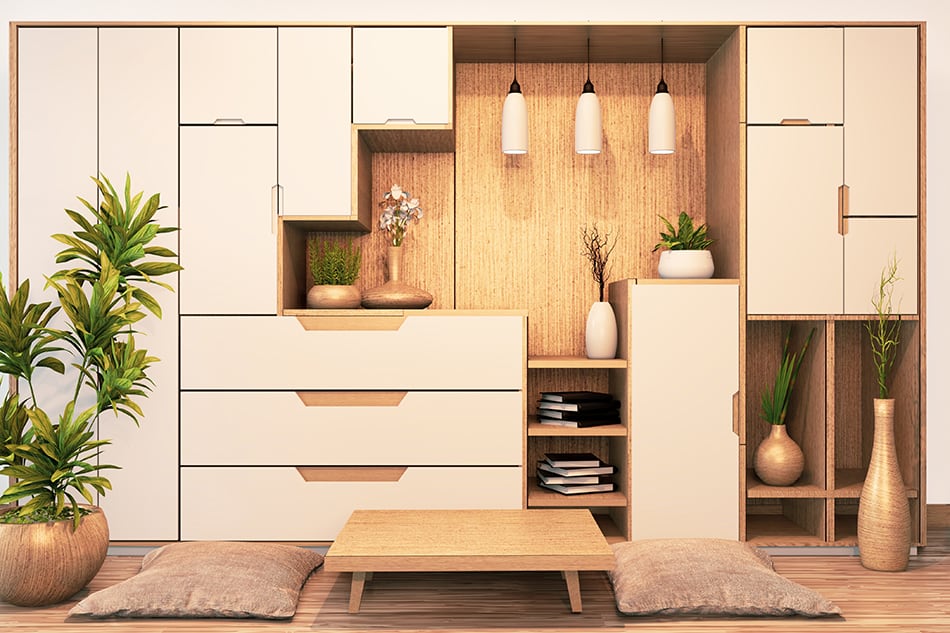 Modern dressers are all about clean lines and minimalism. This type of dresser works well in an industrial-styled home, or in a contemporary new build, or in a converted loft apartment.
A modern and contemporary dresser can be made from various materials and can be found to suit almost any budget. You can purchase modern-style dressers at a low cost from stores such as IKEA, or high-end furniture designers also stock a range of modern dressers.
Modern dressers will usually have a glossy finish, which might be achieved through lacquered spray paint, or a veneer. You can find modern dressers in almost any shade to suit your color scheme. While modern furniture is trending right now, this is a style that could become outdated in the future, so it may be wise to avoid spending huge amounts of money on a modern-style dresser.
C. Antique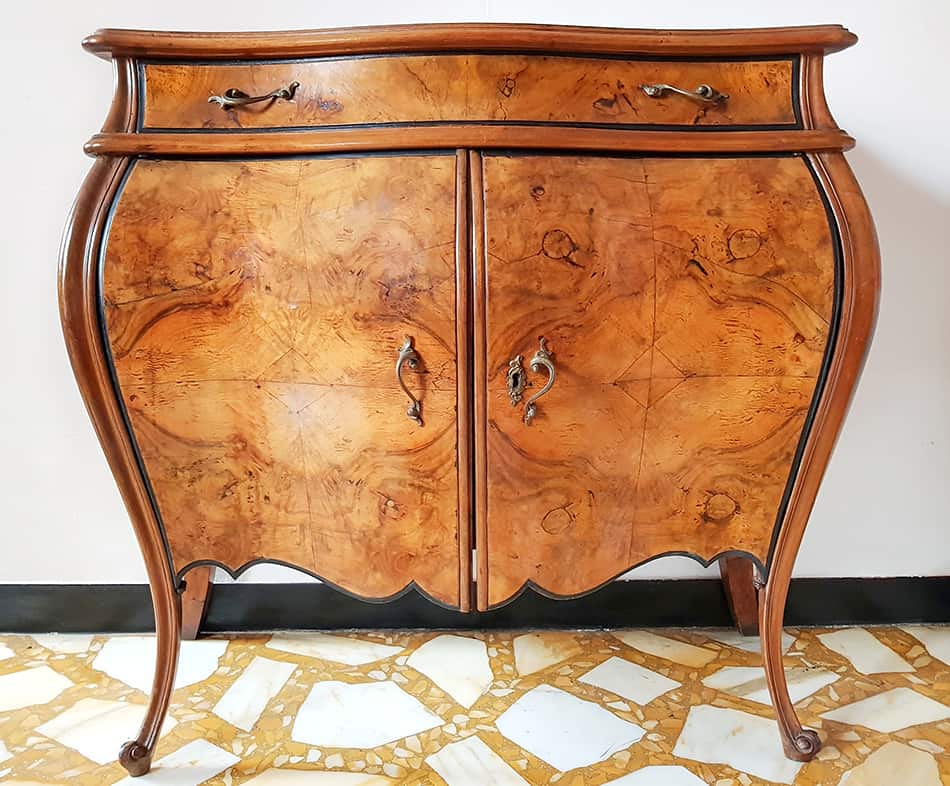 An antique dresser is usually wooden but can also feature other materials, such as marble or leather insets. Antique dressers are popular in Europe, where they often date back many centuries.
These are not only useful furniture items but are investments, collectors' items, and family heirlooms. Antique dressers are not all hundreds of years old, and often styles from the 20th century, such as Art Deco, can be considered as antiques.
D. Shabby Chic
Shabby chic is a style that is also known as 'cottage style,' and it is designed to make spaces feel comfortable, informal, and homely. Shabby chic dressers are wooden dressers, which typically are painted in pale or neutral shades such as cream, white, or gray and then artificially destroyed.
This look is often achieved by lighting and rubbing sandpaper over the corners or front edges to make the dresser look more worn and older than it actually is.
They can also be left in a natural wooden state using pale wood, or they can be white-washed, which allows the wood grain to show through. This is a style that is especially popular in France and England and can also be commonly seen in coastal or rural homes around the world.
E. Rustic
Rustic dressers are also usually wooden, but the wood will not have been painted or varnished and instead is left in its natural state. Rustic furniture is usually very solid and hard-wearing and may be old or engineered to appear older than it really is.
Rustic-style dressers are popular in farmhouses, as well as in modern or industrial-style interiors. They will typically be made from a darker-colored wood and have metal handles.
The idea of a rustic dresser is that it should look sturdy, utilitarian, and distressed. The great thing about rustic-style furniture is that the older it gets, the better it looks. If it becomes accidentally scratched or damaged, then this will blend into the rustic vibe.