Traditional dining tables were fun while they lasted. However, these days, most people just need a comfortable place to eat- with or without the dining tables.
The dining room has become one of the most ignored rooms in many homes, with family members and friends often preferring to eat in the kitchen, living room, or just grab a meal outside. Instead of having the dining room just sitting empty, many people prefer to get rid of the dining table and convert the space to something else.
Additionally, many new homes have limited room, and homeowners find it challenging to squeeze in a dining space at all. If you find yourself in any of these scenarios, all you need is a little imagination to create a great dining table alternative for your home.
Get a Kitchen Island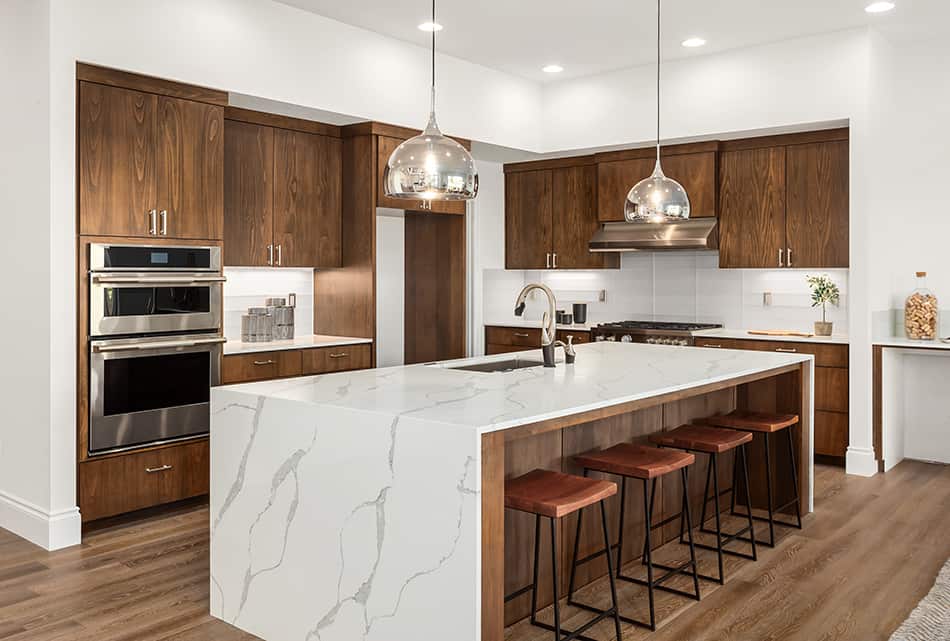 A kitchen island not only provides a perfect place to eat in the kitchen, but it's also very functional. It provides great storage space and really good aesthetics. You could use one or two islands to construct a great sitting area in your kitchen; just pull up some sitting stools, and you're good to go.
Kitchen islands are a great space for meal preparation when you've run out of space on the countertops. Additionally, if you've got kids, you could have them hang out by the kitchen island while you make dinner. Then afterward, the entire family can sit there and have a meal.
When you have guests over, a kitchen island can serve as an entertainment area. Remember to get additional seats if you are having several people over. This way, you can chat with your guests during meal preparation rather than leave them bored in a separate room.
If you are thinking your kitchen is too small for an island, consider getting a movable kitchen island, these are known for their versatility. A movable kitchen island offers more floor space as you can easily roll it out of the way when not in use.
Extend the Kitchen Counter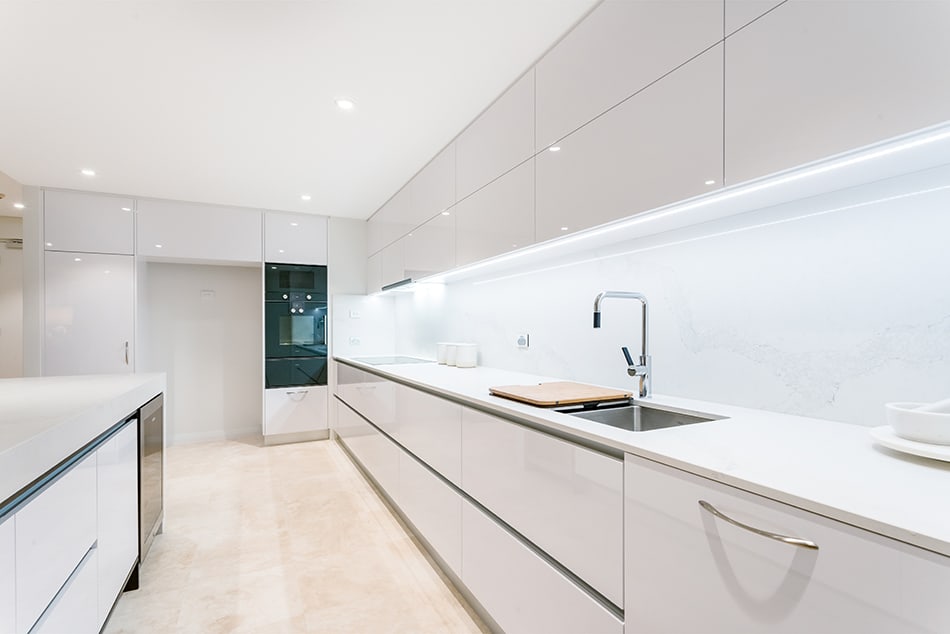 If your kitchen is too small for a kitchen island, you can extend your kitchen benchtops to create an eating area while simultaneously adding more work surfaces in your kitchen. Get a carpenter to lengthen your kitchen benchtop to create additional space where anyone can sit down for a meal, remember to plan your benchtop extensions carefully so that it doesn't block any doorways.
Build a Pull-Out Table Hidden in a Recess
How cool is it to have a dining area that disappears when you are finished with it? The easy way to do this is to build a pull-out table that disappears into the middle of your existing drawers or a recess. This tuck-away dining surface could sometimes include an entire base cabinet that slides under the kitchen countertops.
More still, if you need a dining area that's away from the kitchen, you could consider building a pop-out table into beds in the bedrooms. As long as you keep these wooden tops in great shape with regular maintenance, they would always pop out to your rescue when you need them.
Install an Extra Kitchen Counter between Work Surfaces
One perfect way to do this is to get a drop-leaf table set up in the center of the kitchen. This would provide a work area that's easy to customize, meaning you can leave the leaf down during meal preparations and unfold the leaf when it's time to eat. A drop-leaf table also provides great storage space at the ends and underneath it. A drop leave table is easy to clean and is also great for aesthetics.
Get a Breakfast Bar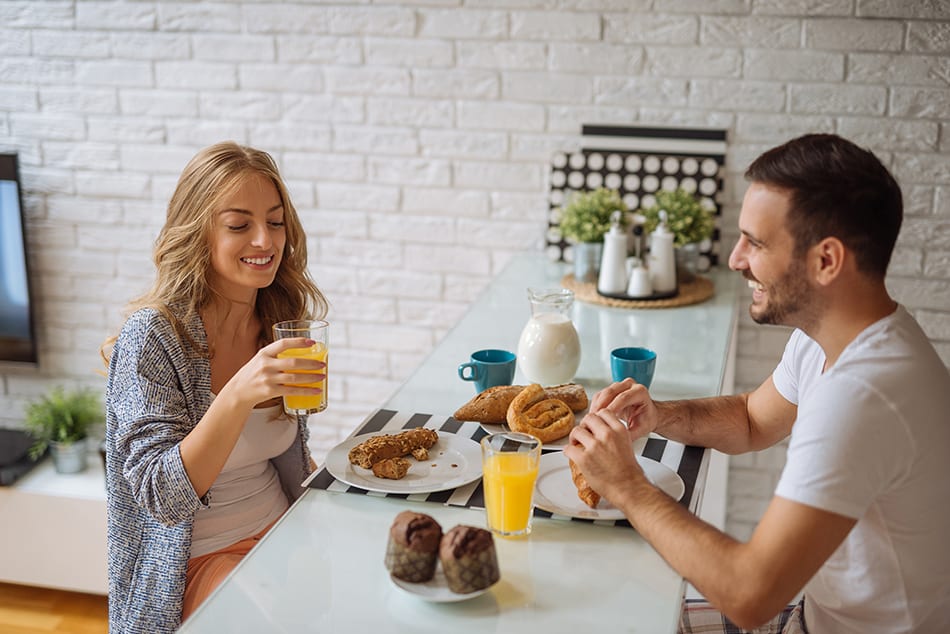 One great alternative for a dining table is a breakfast bar. Set up one by a corner of your kitchen and have everyone eat there. They are called breakfast bars, but nothing stops you from having lunch and dinner on them.
Having a breakfast bar creates more counter space for when you need it; they're also a great place for kids to eat, especially if you are willing to invest in a few high chairs. You'll love the extra space for entertainment for days when you are having guests and need to fit everyone in the kitchen.
Mount Folding Tables on the Wall
Mounting a drop-down table on your kitchen wall is a great way to save space in your kitchen while also having a great dining area. To save even more space, you could get some folding chairs to go with these tables. Mounting a foldable table on the wall allows you to get the table out of the way when not in use. When folded, the tables completely lean flat against the walls, almost blending into the kitchen walls.
Foldable tables are a great place to eat, chat, play and do homework. You can also ask for the underside of the table to be made into a cabinet where you can store small items like cups and cutleries.
One important tip for making fold-out tables is to have their paint match your kitchen wall, that way, it completely blends into the wall when folded. Remember to get some flexible, foldable chairs or stools for these tables, ones that can be put away once the table is folded up.
Get Buffet Furniture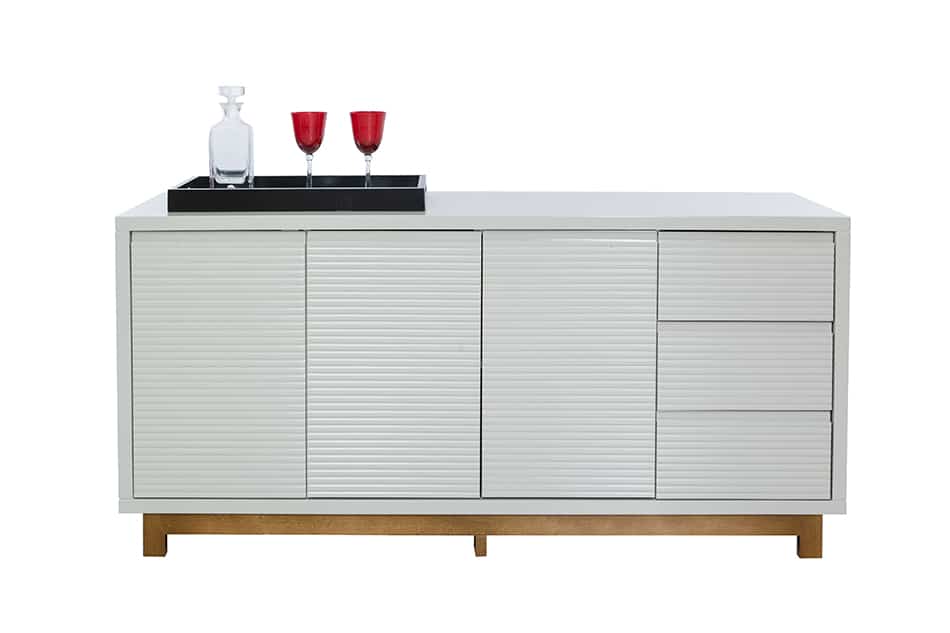 One way to create a highly functional and stylish dining space is to get a buffet table. This furniture is highly functional as it allows you to serve food to your guests without any hassle. With a buffet table, you get drawers and cabinets along with a flat surface to hold food. This allows you to store dishes within easy reach while serving food.
Buffet furniture also provides some extra space to hold linens, plates, glasses, utensils, and cutlery. They allow you to decorate with flower vases and other showpieces to further highlight the beauty of the home. The cabinets and drawers in buffet furniture can be used for a myriad of purposes, including storing laundry and napkins. But most importantly, their flat tops are a great place to serve and eat your food if you are not planning to get a dining table.
Get a Table on Wheels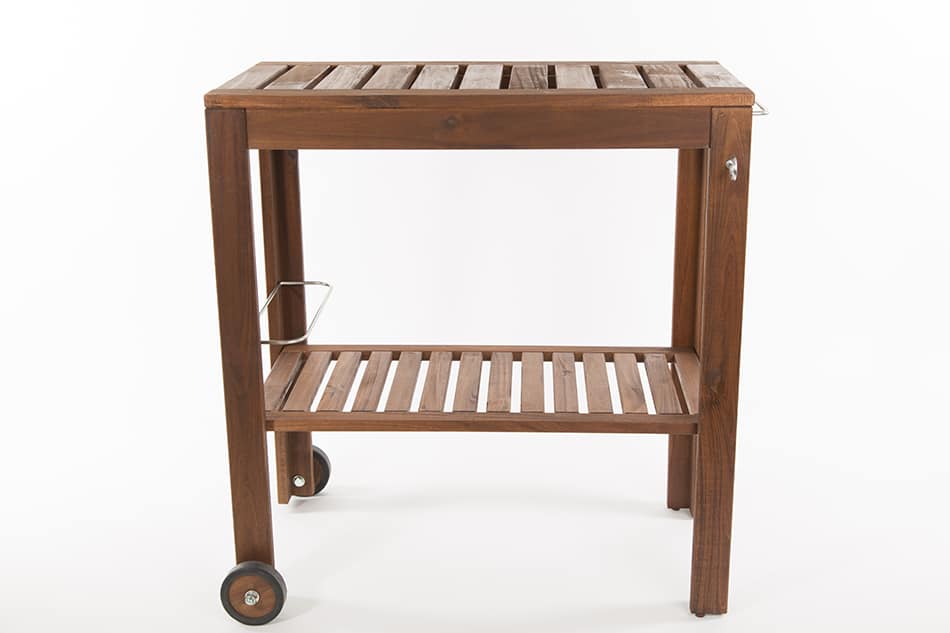 Dining tables take up way too much space and are extremely difficult to move. This is the reason; movable tables are a great alternative. Tables on wheels are tremendously versatile. Even if you have enough space for a standard kitchen island, consider getting one on wheels so that you could have it rolled out of the way anytime you need some additional space. On the other hand, if you do not have the space for a kitchen island, you should consider getting smaller movable tables for dining in your kitchen.
A great tip is to have the color of your roll-away tables match the color of your kitchen cabinets for display purposes. You can have cabinets built in underneath your table on wheels so that you can store and serve beverages in them during parties. You can use these tables to wheel foods and drinks to other parts of the house when needed.
Some important tips for furniture on wheels are to remember to use locking wheels when building your table on wheels. Also, don't forget to set the wheels on lock when you need the table to be in one spot; otherwise, you run the risk of having the table run over people's feet or cause kitchen accidents. When wheeling the table around, avoid bumpy paths and make sure all bottles and jars are tightly shut.
During meal times, clear the top of your table and cover with a wide table cloth to hide the items stored underneath.
Coffee Tables in Front of the TV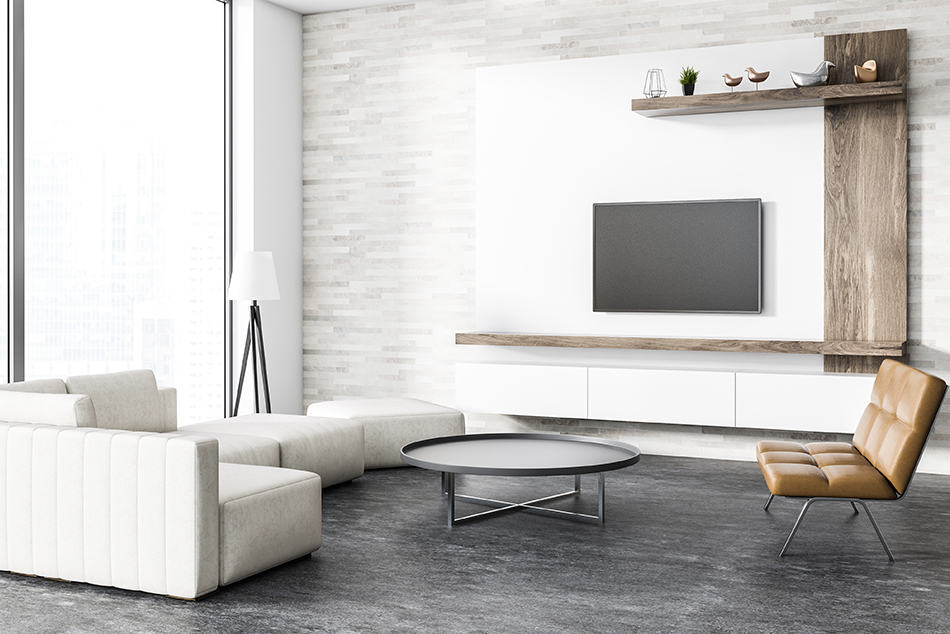 For fun evenings, you can set up your meals on the balcony or in front of a TV by using a coffee table. Coffee-table dining has a relaxed and laid-back vibe to it that most people love. Consider it the direct opposite of sitting on a traditional dining table where you must memorize topics for conversation and use all the right cutlery. Coffee table dinners are a place to relax and laugh with friends and family. They are the perfect chance to bring that coffee room ambiance into your home. They are also an opportunity to make a deeper connection with friends and family. Because coffee tables are much smaller than the standard dining table, they bring everyone together. You must also expect spills and messes while dining on small coffee tables, so keep extra napkins and paper towels handy.
Small Table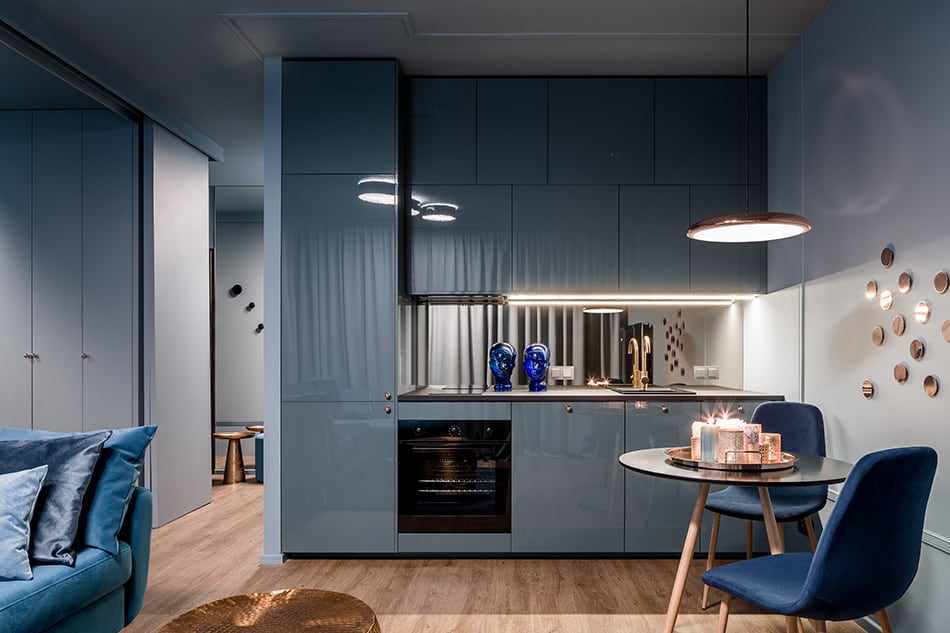 So you don't want a dining table? That's no reason to switch to having breakfast, lunch, and dinner in bed. If you live alone and think that some of the ideas shared above are too elaborate for you, don't forget you could just go smaller.
Adding a small table to your kitchen would offer additional counter space and double as a dining nook. Whatever you decide to do, you are not alone, traditional dining tables are fast fading out, and amazing alternatives abound.