Equipping a functional yet stylish home office takes some time and thought. And choosing a filing cabinet can become particularly difficult. Blocky, solid, and often unappealing, filing cabinets are the only type of furniture that is specifically designed to organize as many documents as possible.
Or are they?
Here are some viable alternatives. Not all of them are perfect, and your ultimate choice will depend on your priorities: are you trying to keep everything looking cozy? Or do you need to hold more in less space or with less money?
A Vintage Chest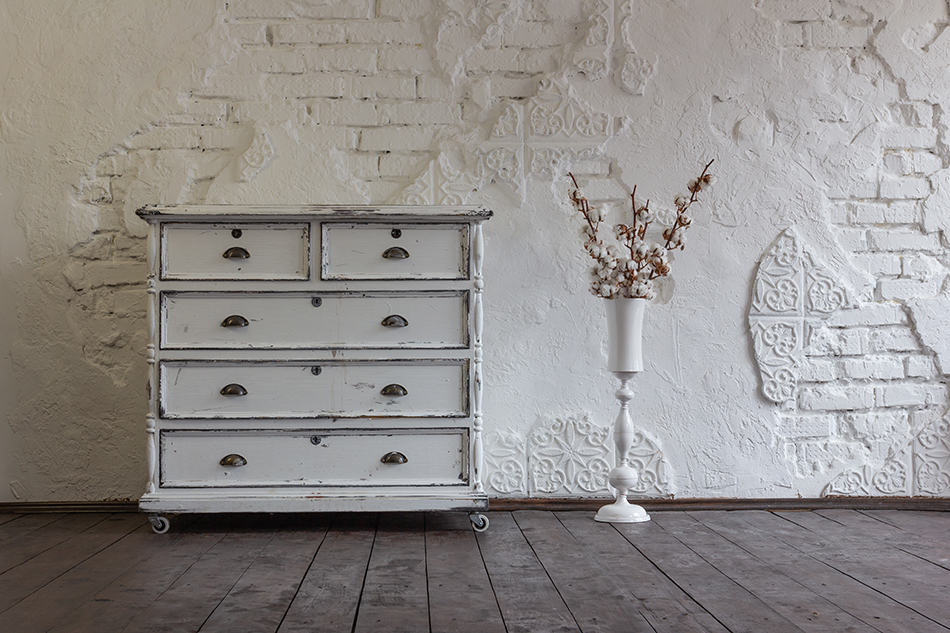 Great for: making your home office look stylish, multi-purpose rooms
Discretion and style can be improved through a vintage storage chest. Most vintage chests are made of wood. Plus, there are storage chests made to hold as many objects as possible and therefore have roomy interiors.
Depending on the chosen model, it may also have a lock or a padlock ring. This can be extra useful if you are handling confidential documents.
There are two key aspects to using a vintage chest for holding documents. First, it may be hard to keep your documents organized, especially if many are in manila folders or loose sheets of paper. There are several ways to fix this. Even small shoe boxes can help you keep documents organized and classified. Ideally, you should put everything in larger magazine holders.
Second, you will need to resist placing stuff on top of the chest. Yes, they look like an ideal place for those tiny porcelain elephants – but if you give in, you will never be able to access your files conveniently.
Pros of vintage chests:
Beautiful
Built to last
Easy to secure
Cons of vintage chests:
Hard to keep the contents organized
You may have to kneel down to access anything
Wall File Racks
Great for: Those looking to save space or keep important documents nearby
Wall file racks are small aluminum or plastic racks that are drilled into a wall. On the sides of the rack, they have a series of horizontal wires meant to hold hanging file organizers almost on top of each other.
As they are mounted directly on the wall, a wall file rack will not take up any floor space. Most are a mere 10 inches wide. Although if you stack all folders properly, they can hold the equivalent of three cabinet drawers. This is also a pretty scalable solution – if you run out of space, you can just install an additional rack immediately next to it.
You will need to be comfortable with having your files at least partially on display. File hangers can hide the contents of your paperwork, but your sorting system will be open for the world to see. On the other hand, racks can help you keep your files at hand, and they are an ideal solution if you need to check them frequently while on the phone.
The rack themselves can be pretty plain, but they do open the possibility to flex your creativity: just choose hanging folders in two or three different colors, and make sure they contrast against the wall color behind them.
Pros of wall file racks:
Great for saving space
Helps you keep everything at hand
Large capacity
Cons of wall file racks:
Requires you to drill the wall
Keeps everything in plain view
Storage Benches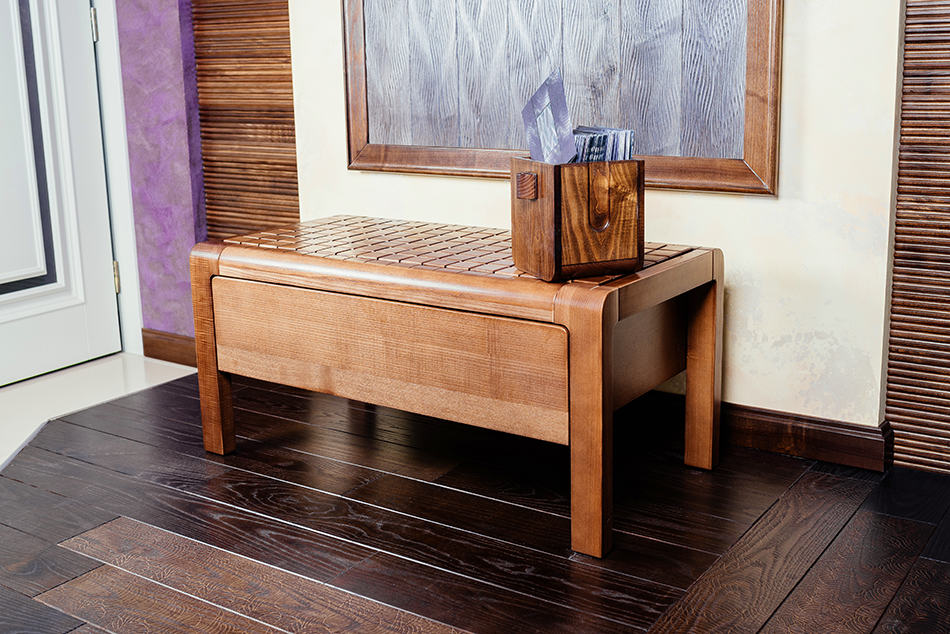 Great for: multi-purpose rooms, if you receive work visitors or clients at home
If you need to create a hospitable space in a relatively small room, a good way to accomplish this is to hide your file storage right below where your clients are sitting. How? Get a cozy storage bench against the wall, cover it with beautiful throw pillows, and replace the main body with a set of sliding cabinets.
This will provide you with a single row of cabinets. Depending on your business niche, that may be all the paper space you need. The cabinets will work just like normal filing cabinets would, and you can organize them in the same way. Everything will be tucked away and remain hidden until you need it.
If you are expecting visitors, just remove the files you'll need before they arrive so that you don't have to ask them to stand to retrieve the necessary paperwork.
Pros of storage benches:
They can save a lot of space
Provides a very stylish option
They are very discreet
Cons of storage benches:
Hard to buy off-the-rack, and you may need to have them custom built
Won't provide a lot of space for extensive records
Shelving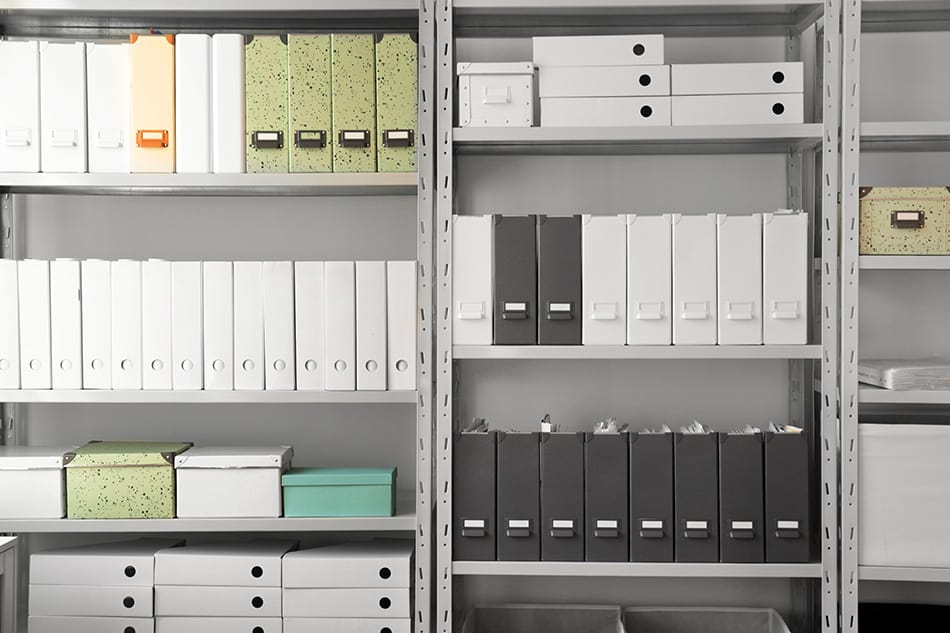 Great for: limited budgets and large archives
Shelving is the classic solution to stack anything from books to filing. And there are important things to consider to choose the right one.
The first one is to choose between mounted or standalone shelves. Mounted shelves will require you to drill a wall, but they will offer more flexibility with regard to the size and distance between each row of documents. If you are planning to organize everything inside magazine holders or smaller boxes, a mounted shelf will be the best way to ensure that everything fits.
On the other hand, standalone shelves are usually more stable and will probably be safer if you live in an earthquake-prone area. However, these tend to take up a lot of space. Once you transfer all your files into it, expect to need a couple of helpers whenever you need to move it.
Either way, keeping your files in the correct place may be harder than just sticking them inside a cabinet. An overloaded magazine holder can collapse, spilling all its contents right on top of your head. Because of this, you may need to use large binders and punch holes in all your documents.
Shelving is also a bit more exposed than putting everything inside a drawer. If you are not naturally very organized or don't tidy your work area very often, just keep in mind that your mess will be open for the public to see.
Pros of shelving:
Cost-effective
Scalable
Many design options are available
Cons of shelving:
They require you to be very organized
Not earthquake or cat-friendly
Plastic Storage Containers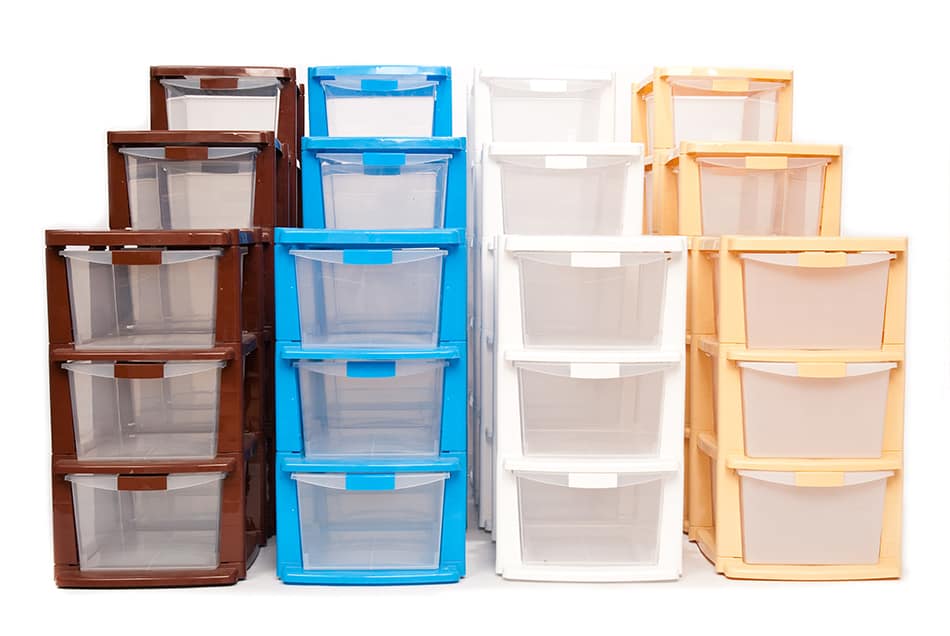 Great for: people on a budget and who won't receive company, homes with children
Bulky, near-indestructible, and mostly waterproof, latched storage containers are a superb choice to store anything that needs to be out of the way – from Christmas ornaments to guest bedding. If you have enough plastic sleeves or file organizers for everything, you can just as easily use the same storage containers to store all your paperwork.
Granted, this will not be the most elegant solution: latched plastic containers are rarely pretty, and at most, you will be able to combine different lid colors. In addition, the more secure they are, the harder they will be to open every time you need to access something.
These containers will not take much space and are smaller than the sizes of file cabinets. Also, if you live in a flood-prone area, the possibility of waterproofing all your important documents will probably be worth the lack of aesthetic appeal. You can also place all your important physical paperwork (such as home deeds, lease agreements, and essential contracts) in one smaller container so that you can carry it away if you ever need to evacuate.
If you like the idea of stackable, indestructible containers but have a larger budget, you can adapt the same concept to prettier objects: baskets and wooden crates can work in a very similar way and will also be stackable.
Pros of plastic storage containers:
Very budget-friendly
Will resist natural disasters
Stackable
Cons of plastic storage containers:
Some documents will be difficult to access
Looks unprofessional
When equipping our home office, we would all love to enjoy unlimited budgets and space. However, reality sometimes forces us to compromise. Filing cabinets are an efficient way to keep all your paperwork accessible and organized, but they are not the only way to do it. Consider the five options we presented here before you hit the "order" button!