Have you ever wondered if that cozy furniture piece that makes every house feel like a home is a couch or a sofa?
Let's try to answer that question.
Historically, couches and sofas have been slightly different. The word "couch" is derived from the French word "coucher" which means "lie down", and "sofa" comes from the Arabic word "suffah" which describes a cushioned wooden bench. Consequently, sofas are smaller, intended for sitting and usually host up to two people, and couches are more spacey and can take a roll of a bed.
However, both couches and sofas have evolved together, and today the term is often used interchangeably. You can find types with many overlapping features.
That's where things start to get complicated. It's not just about a "couch vs. sofa" – it's about dozens of different styles of each.
Who said deciding on a sofa was easy?
Keep on reading because shortly, we will start to explore this surprisingly diverse world of sofas and couches.
What are Couches and What are Sofas?
A sofa is a piece of furniture designed so two or a maximum of three people can take a seat. It usually features armrests, upholstery, and cushions. The basic sofa can be described as an upholstered bench.
Couches are intended to fit in three to four people, are softer and comfier. They can be used for sleeping as well, with some models known as sleeper couches being able to transform into beds.
Both are primarily intended for sitting, but as most of us have experienced, couches and some larger sofas can take up the role of a bed just fine.
In homes, couches are most commonly placed in living rooms and lounges but can be found in other areas, from bedrooms (smaller sofas) to dining rooms. You can also encounter them in offices, hotels, lobbies, waiting rooms, and bars and cafes.
Sofa Couch Common Styles
There are more than two dozen types of couches on the market. Here are the main types.
Settee Sofa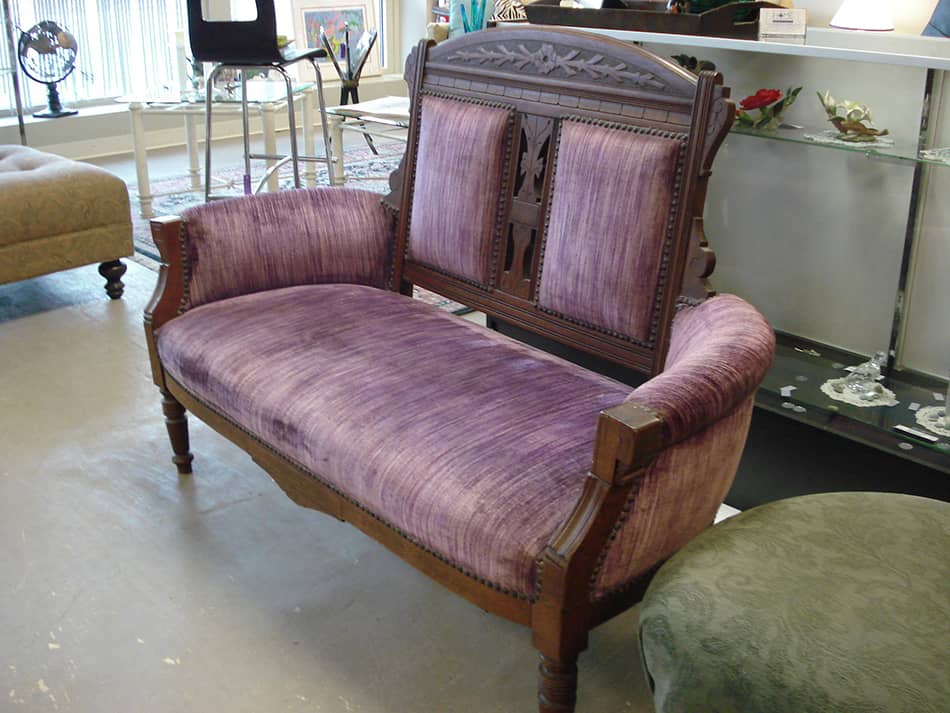 The settee is an old-school, often antique-looking sofa intended for two people. You could say it's the original sofa. It is more upright and slimmer than a typical couch and reminds of an upholstered bench or two merged chair pieces with arms. Because of its narrowness and straightness, it is not overly comfortable, but what it lacks in comfort, it makes up in its versatility.
Unlike other larger couches, a settee can be fitted into the hallways and bedrooms, and it can even be pulled up to the table to serve as a double chair.
There are two basic types of settees – fully upholstered and partially upholstered, in which the wooden edges are left bare.
The modern and slightly larger version of the settee is the loveseat.
Chesterfield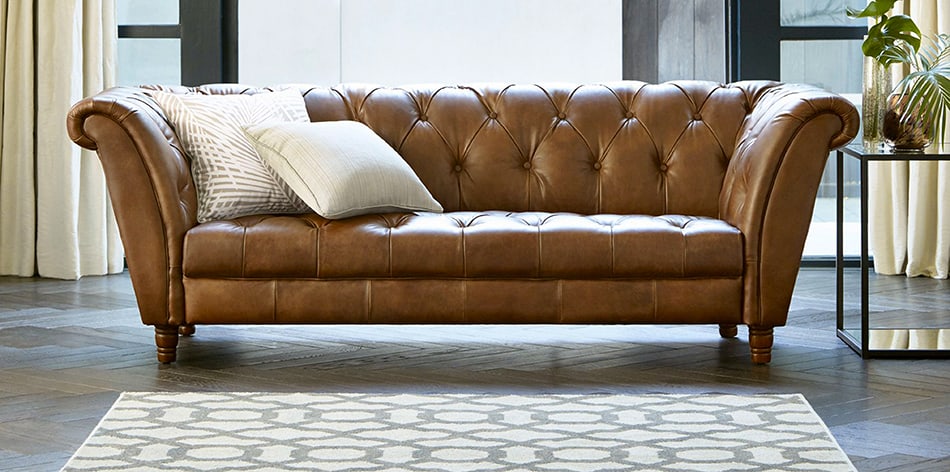 Chesterfield sofa is a special kind of sofa that impresses people with its luxurious-looking, rolled arms whose height is the same as the back. It typically has deep button tufting with no back sofa cushions. This sofa is often made of leather and has a quilted design.
The fourth Earl of Chesterfield, England, Philip Stanhope (1694-1773), was said to commission the original Chesterfield sofa. He wanted a type of furniture that he could sit upright with comfort without wrinkling his suit.
Loveseat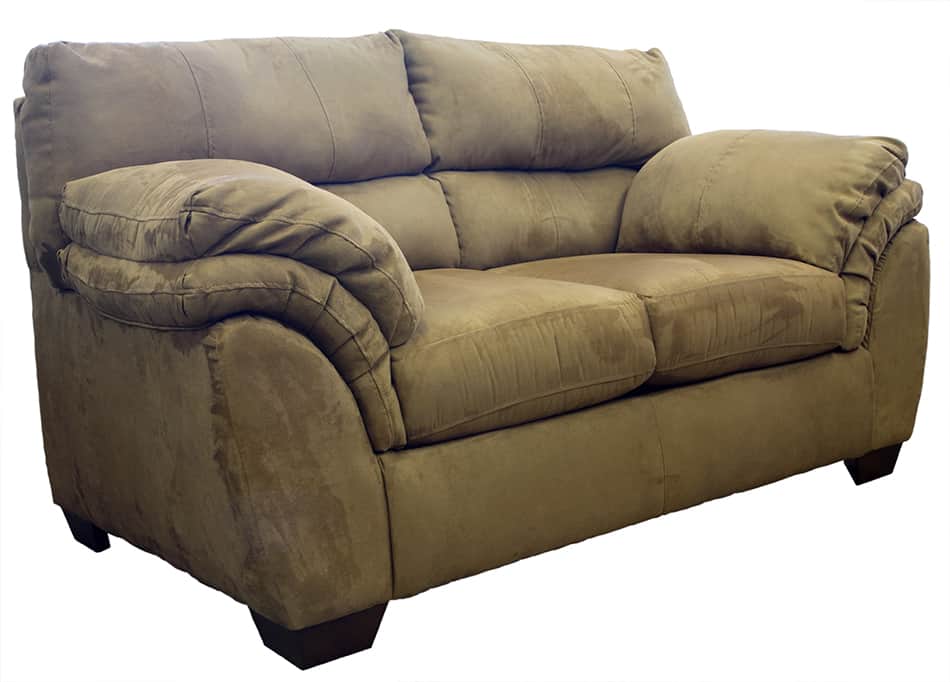 The loveseat is the contemporary, cozier version of an original settee, and it's a common term for a sofa for two. Because of its smaller size, loveseat is often sold in sets with larger couches. It is practical for smaller homes and rooms with no space for a large couch and can be a comfy seat for watching movies or gaming for two.
What is interesting is that the loveseat hasn't started out as a seat for two – it evolved from wide upholstered chairs that usually hosted only one lady with a very full skirt.
Cabriole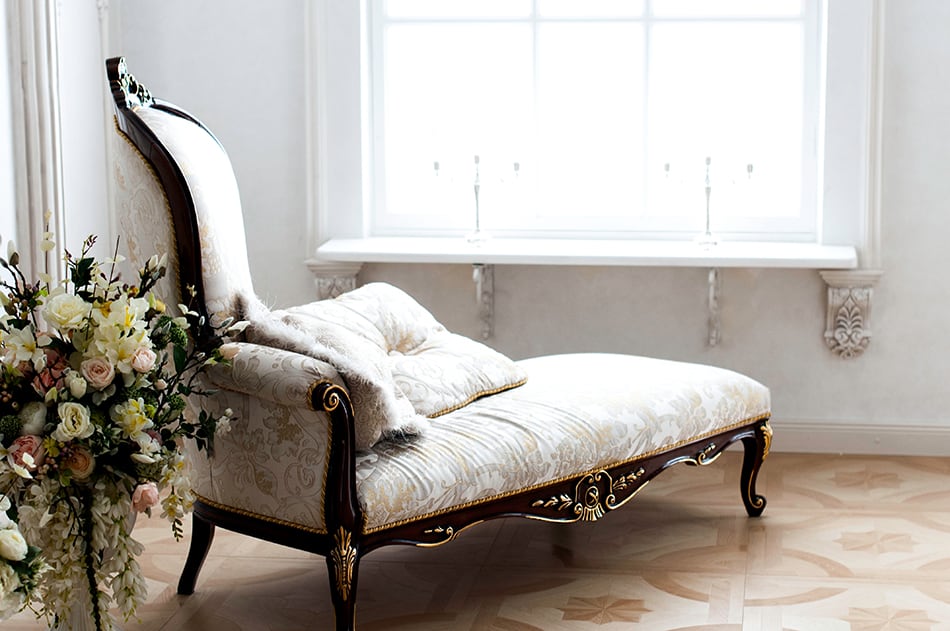 Cabriole invites a touch of romance with its exposed carved wood frame, curvy lines on top, and its S-shaped legs. This leg design is reminiscent of Louis XV time in the first half of the 18th century.
Cabriole sofa is all about pretty curvy lines and charming designs, so make a great choice for an elegant or enchanting room.
Chaise Lounge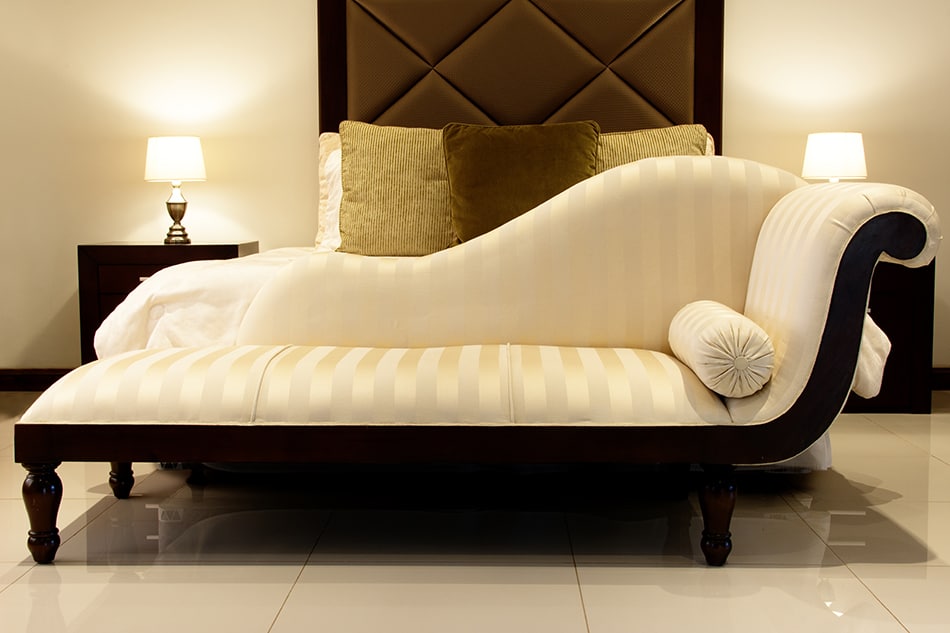 Chaise Lounge is a reclining upholstered seat for one person that combines chair and daybed features. Its name comes from French and means "long (chair)". Besides it being a "long chair", it has a long, long history. It is the type of sofa that ancient Egyptians had used, constructing them of palm stalks and cord, or wood for affluent members of society.
In order to recline, a chaise lounge sofa must always have a back, but the number of arms may vary. Although it may seem impractical from a modern point of view, a chaise lounge is still a popular piece of furniture, and you can often come across one in a massive master bedroom suite.
Still, this reclining sofa is more of a decorative piece than a highly functional one. A chaise lounge brings to mind aristocracy, and also – it is the (in)famous psychiatrist's couch!
There is a really interesting variation of the chaise called "the fainting couch". This type of couch got its name in the Victorian era when women who were wearing elaborate and really tight corsets would use it for sitting down, taking a rest, and catching their breaths in case the corset made it hard to breathe. Featuring a back raised at one end, one arm, and a slope, it is a particularly elegant form of the chaise.
Mid-century Modern Sofa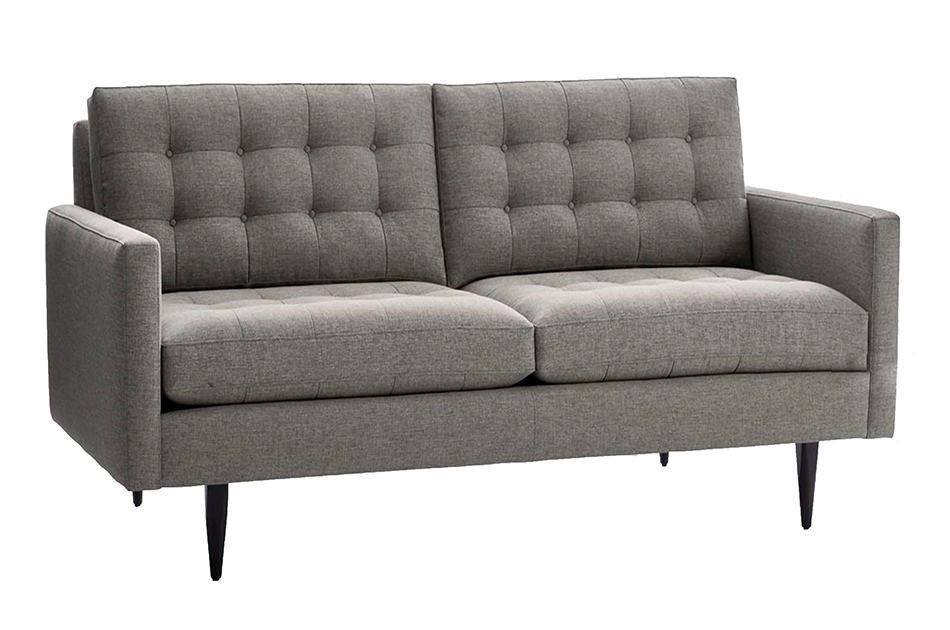 The Mid-century modern sofa's specific features are its sleek, minimalist design, rectangular shape, clean lines, tufted back, and seat cushions.
Made popular during the mid-1930s to mid-1970s, this sofa type is still in great use today. Besides its recognized features as said above, there are many varieties of this – using traditional or non-traditional substances (wool, vinyl, velvet fabric), adding finishing details like legs, arms, buttons, and edges.
This comfortable sofa can fit perfectly in any modern and contemporary room or space desiring minimalism.
Divan Sofa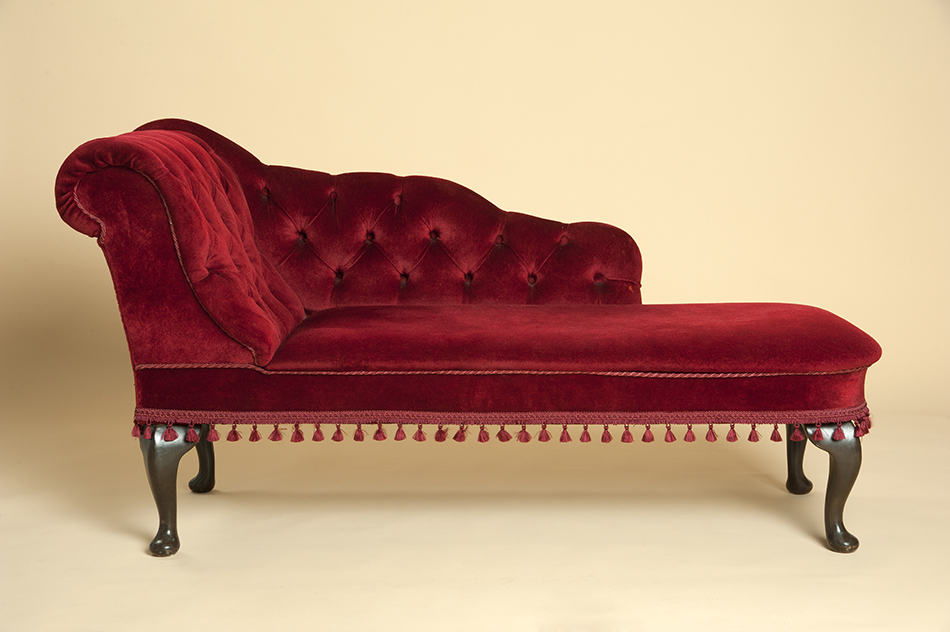 Here comes a dash of exotics. The divan is the type of couch that originated from Persia. This sofa design features a mattress-like seat on a low wooden frame which is sometimes laid down on the ground directly. Usually, it is placed against a wall, and voluminous pillows are used to create a daytime seat. This sofa cum bed can be used to rest at night. The divan is sort of a predecessor to a sleeper sofa.
The only drawback inherent to divan is that you are limited about its placement because of the need to have a solid wall behind it.
The divan is also sometimes called daybed, although the daybed is a distinct entity. Whether there is a difference between the two terms could be debated, and the line is sometimes blurry. Let's see what the difference is.
Daybed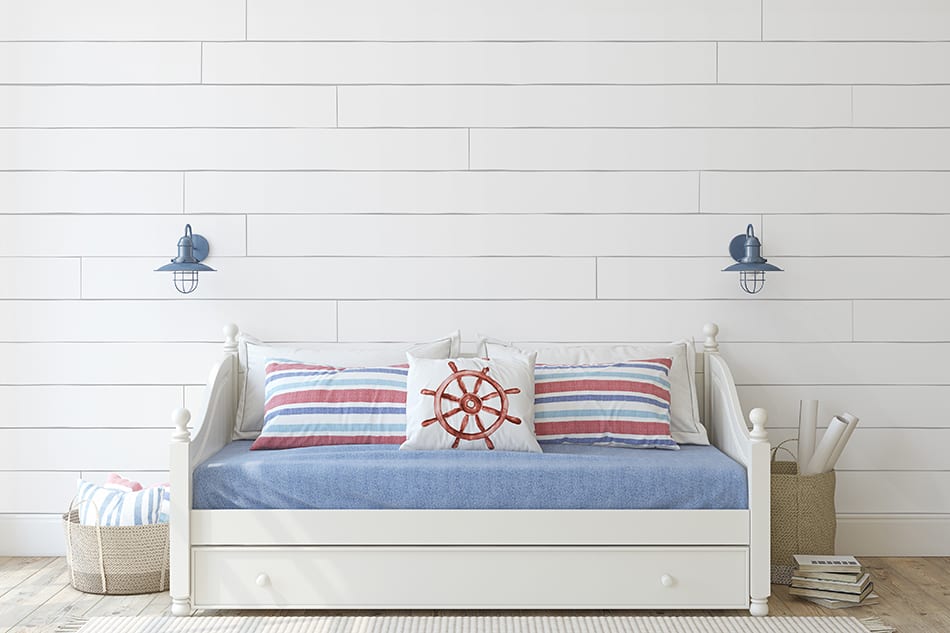 The daybed also has a regular mattress-like seat, but unlike divans, they have two raised ends and a back, usually a low one. What this means is that daybeds don't have to be placed against the wall – they can be placed anywhere in the room. It also means that it is easier to use it as a couch during the day.
The daybeds have risen in popularity recently. Famous designers like Mies van der Rohe have taken up the challenge of creating their own version of the piece. However, his "Barcelona" daybed doesn't have a back, although it was still meant to be floated in the room. "Barcelona" is a perfect example of how blurry the line between a divan and a daybed truly is.
Low-seated Sofa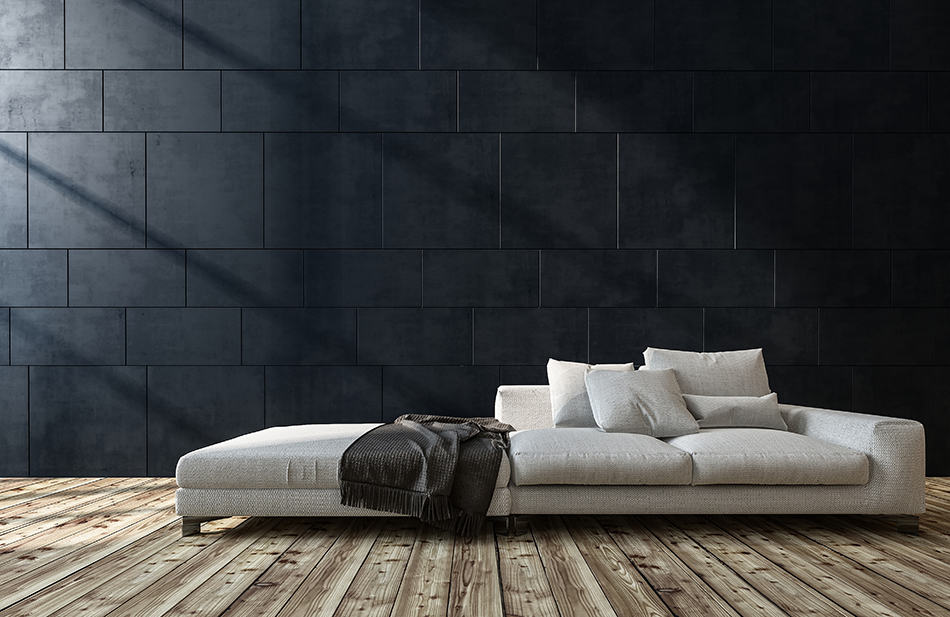 This type of sofa, just as its name said, is very low, often under 17″.
It typically has very low arms or no arms. With its compact size and various styles, you can use low-seated sofas in any room, from the living room to the bedroom.
Recamier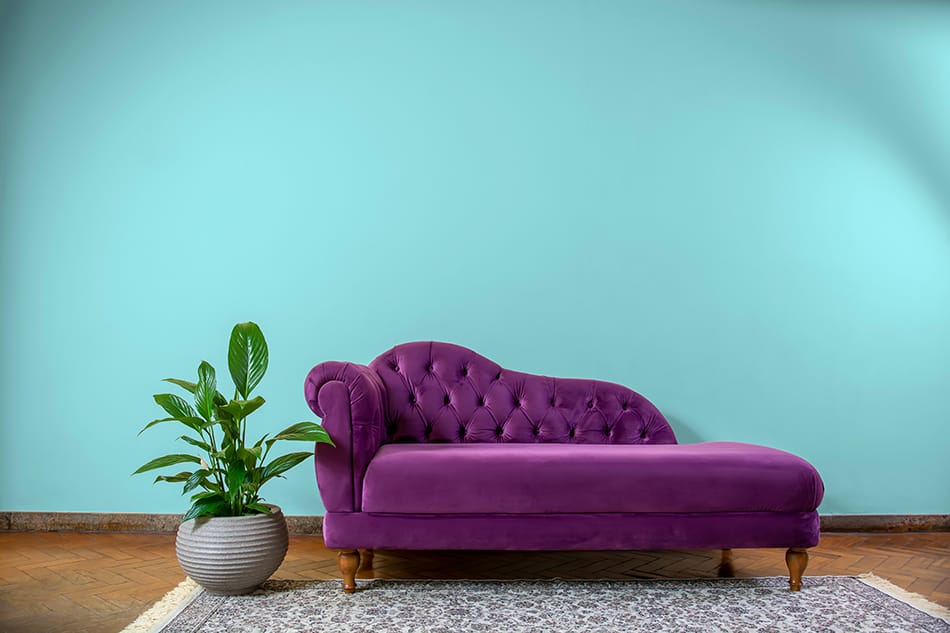 Recamier is a symmetrical sofa, typically with two scrolled ends. That means it can be used in either direction.
A backless couch is a version of a recamier that has no back and straight sides, which can be low or high.
Futon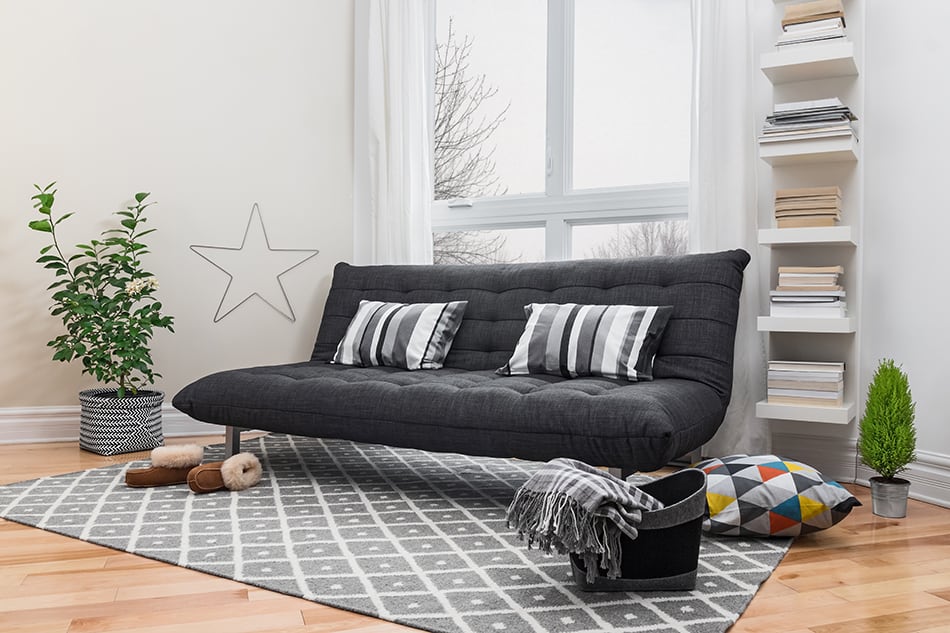 Futons evolved from Japanese traditional beds. A futon is a relatively minimalistic type of sofa that you can easily turn into a single bed by lowering them. The structure of a futon is more resemblant to a real bed, and thus it is more comfortable than a sofa bed. It has a thicker surface and lacks a thin mattress typical of fold-out sofa beds.
That is why a futon is a very popular piece for small spaces and as a spare bed.
Sectional Sofa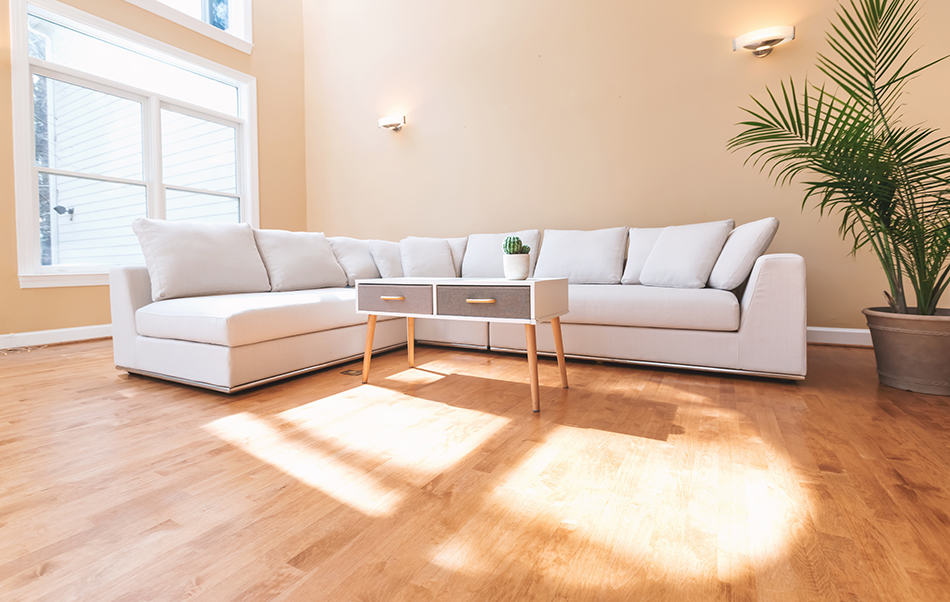 Sectional or modular sofas have been created in the 1950s to respond to the needs of big families and a growingly popular modular furniture market.
Modular sofas are several smaller sofa units, or one larger and one smaller unit, that can be combined together to create different arrangements. Regardless of their design, they usually consist of 3-5 sections with various dimensions.
Although sectional sofas might seem bulky when you look at them, this feature makes them suitable for smaller spaces since they are not linear, and you can utilize otherwise unusable space (corners). However, putting a bulky modular sofa in a space that is too small would be a mistake.
With their relaxed and non-pretentious looks, they are ideal for the family hangout/chillout zone.
Camelback Sofa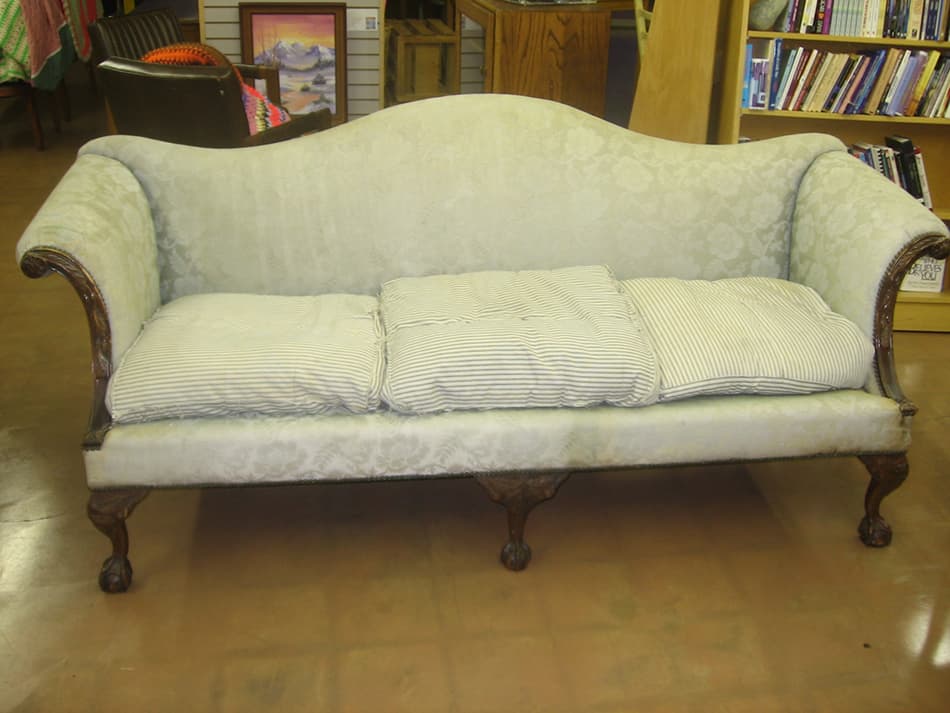 The camelback sofa has a trademark curved line on the back of the sofa – the "hump" which reminds of the namesake animal. Besides the "hump", this sofa set features bare legs and no cushions. The Camelback sofa became popular in the 18th century as an aristocratic-looking piece of furniture. Today it is also considered very stylish, especially when it's equipped with luxurious upholstery fabric.
English Roll Arm Sofa
The English roll arm sofa, or club sofa, is one of the most versatile sofas when it comes to style, dubbed "the forever style" sofa by some sources. Both casual and stylish, it is all-upholstered and features soft lines, deep accommodating seats, and typical low upholstered sofa arms, which are perfect to use instead of a pillow to rest your weary head. The club sofa gained popularity in the 19th century and hasn't lost it since.
Modern English roll arm sofas are available in a variety of sizes and fabrics. You can even come across sleeper options.
Lawson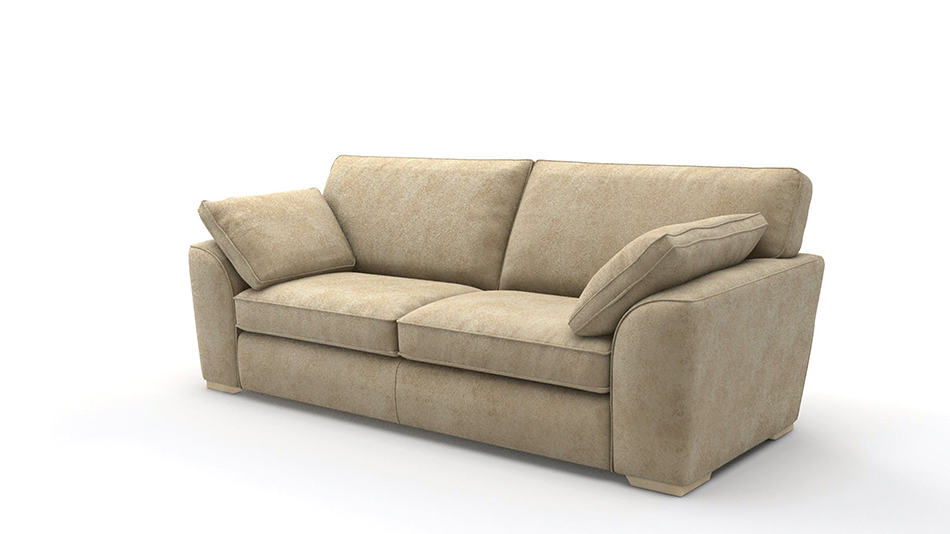 The Lawson is a straight-lined "cousin" of the English roll arm sofa, which has a straight back and a different arm shape – rounded or, more commonly, square. Like the English predecessor, the lawson sofa features loose back cushions. This sofa type is made for comfort and usually comes with some soft back pillows.
Tuxedo Sofa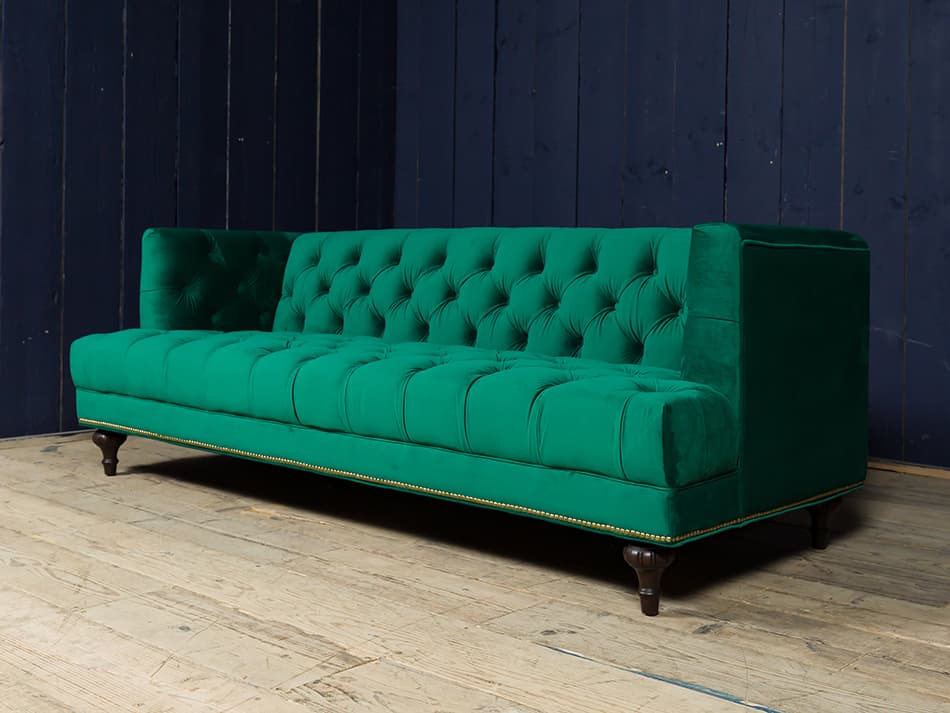 The tuxedo sofa is probably the squarest on the list – it features high square arms that are in level with the straight back and connected to it at a 90-degree angle. It originated in New York in the 1920s, a time when the Art Deco style dominated the design world.
Although it is not very comfortable, the tuxedo sofa is considered very elegant and classy.
Bear in mind that there are even more sofa and couch styles beyond the basic ones. By competing to create something new and attractive for the furniture market, the designers have created many hybrid pieces.
Rattan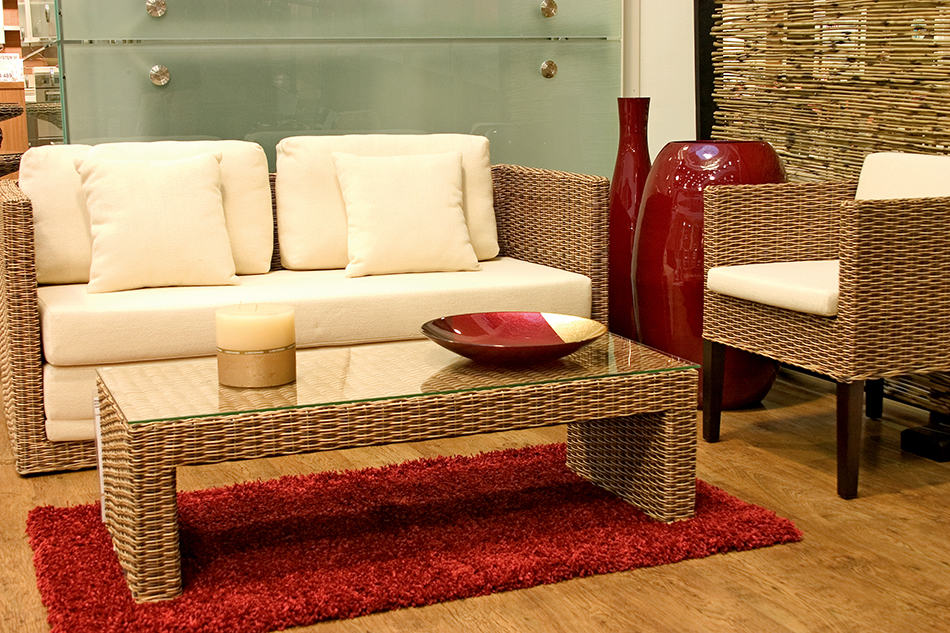 The most common sofas & couches type you see in your backyard or patio is the Rattan sofas. You can easily rest on it, reading, or enjoy the morning coffee outdoors. They are also used in just about any room for someone who loves to have a stylish & lively touch.
Rattan sofa or any Rattan furniture is solely made of Rattan plants, species with about 600 climbing palms & trees. These plant woods are known for their sturdiness and durability, which makes them perfect to resist outdoor or any room weather.
Bridgewater
Bridgewater could be one of the top options if you're looking for a simple yet comfortable and casual sofa. This classic type of sofa is typically characterized by low rolled arms, a skirt, a loose seat, and padded back cushions.
The Bridgewater sofa is rarely a stand-out piece of furniture, but it will bring a casual and friendly look to the living room. You may also add some cushion sets or fabrics to have a custom style of the sofa.
Recliner Sofa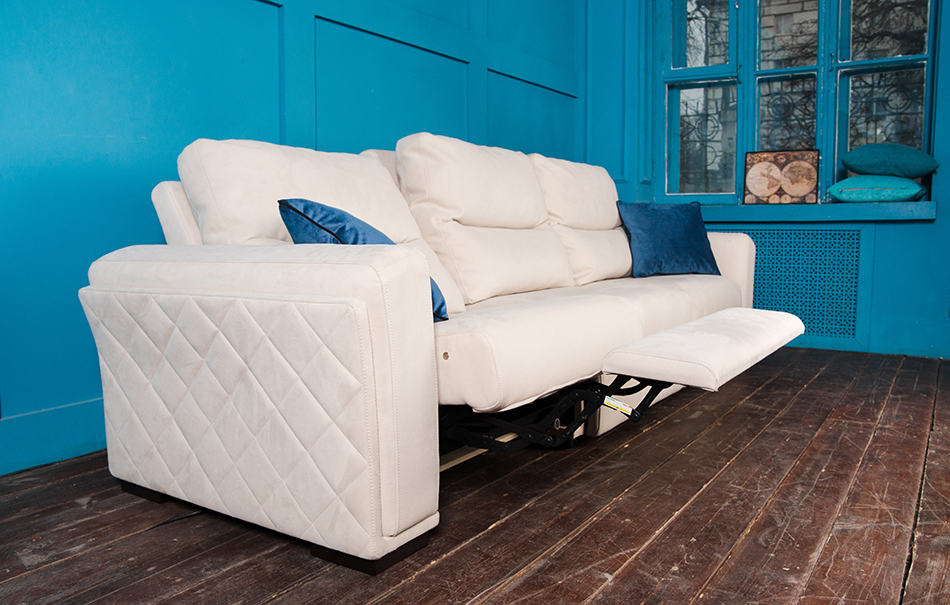 A recliner sofa is the perfect sofa type to sit back and rest while watching TV, reading, or sleeping after a long day. It can recline by lowering the chair back and extending the foot.
It brings you the comfort of a recliner but can still create the look of a traditional sofa and couch in a room. There are manual and power mechanisms for recliner sofas on the market today, with the power choice offering the ease of adjusting the desired positions with just a simple button touch.
Convertible Sofa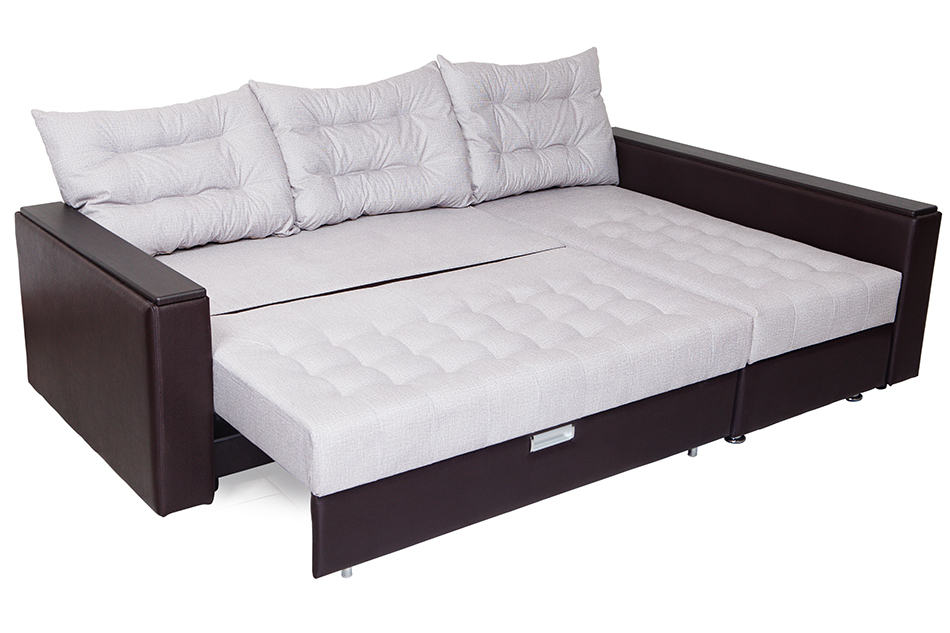 A convertible sofa is a sleeper sofa type that is used as a sofa during the day and converted into a bed to sleep at night. As such, this makes it a great choice for space-limited rooms.
A convertible sofa typically doesn't have a back and should be placed by a wall to make it more comfortable either to sit or sleep.
Sofa and Couch Materials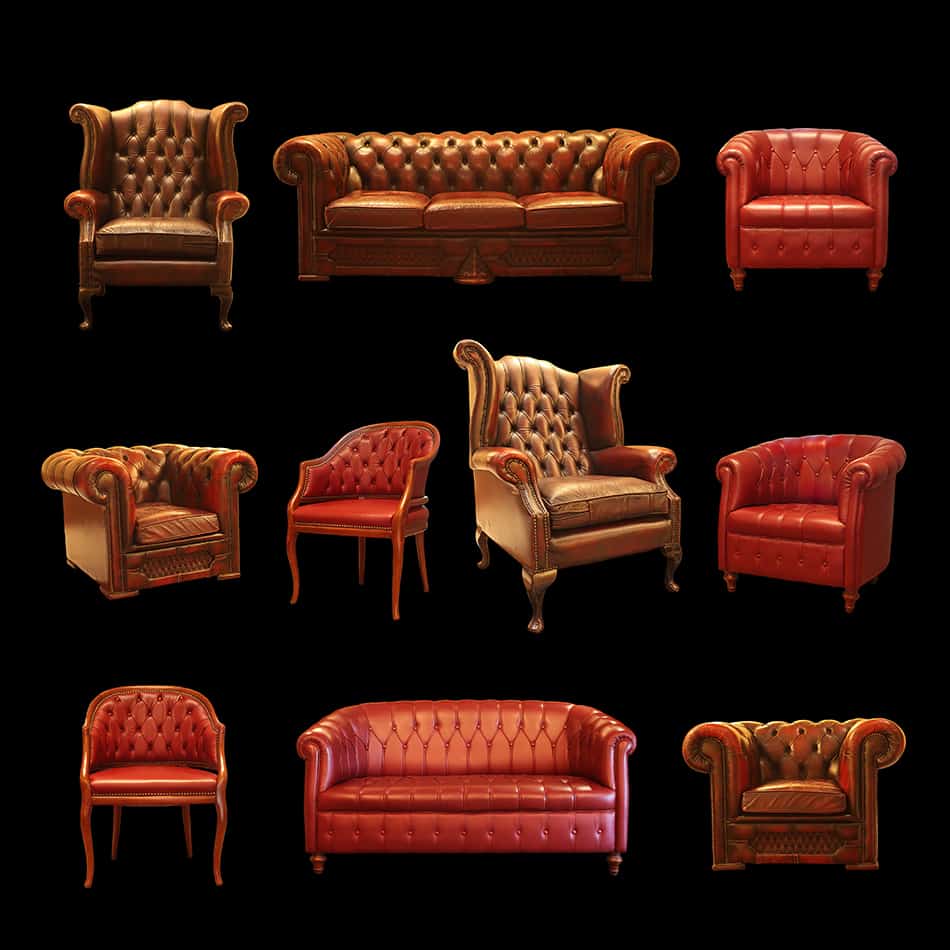 But the choices do not end with styles. Another important feature of a sofa and couch of any size and shape is the surface material – upholstery.
There are several common materials that are used for upholstering couches:
Fabric (grade, quality, and design can hugely vary)
Microfiber textile
Faux leather
Leather
There are three main criteria to consider when choosing a particular upholstery type:
Style
Maintenance level
Durability
No material will excel on all points.
Fabric is the most diverse when it comes to style, and you can really do wonders in enhancing your interior by choosing the right one for you; however, depending on the quality, it may not be very durable and will wear down in time.
Microfiber is usually more durable than fabric for moderate home use. However, it may still get dirty easily, especially if you have kids running around with food, and it will be a magnet for pet hair. Also, it is more limited when it comes to style as it is not rich in patterns.
Leather is one of the most durable materials for upholstery and one of the easiest to keep clean. However, it is very limited when it comes to style – a leather sofa has a very particular look which is not suitable for all interiors, and some types of sofas like the ones with loose back cushions are simply never made out of leather.
Faux or eco-leather offers the same hygienic benefits and the same style limitations as true leather (although the colors are usually more diverse). Still, it is not as durable and will eventually start to crack if used heavily.
Tips On Choosing a Sofa or Couch
On average, a sofa lasts between 7 and 15 years, though many people will keep sofas for much longer than this. You might notice when visiting your parents' or grandparents' house that they are still using the same sofa they had when you were a child.
A sofa is a big investment that typically costs thousands of dollars, and as with most big-ticket items, people don't routinely replace them every few years. As such, a sofa needs to be suitable for around a decade at least, so when choosing a sofa, you should be sure that it is going to fit your needs for a decent length of time.
Style and Color
The style and color of the sofa you choose is an important consideration. Since most people want their sofa to work be 'future-proof', neutral-colored sofas in simple styles are by far the most popular. By choosing a neutral sofa in a classic silhouette, you are ensuring that the sofa is going to work well in the room, even if you decide to change the color scheme in a few years' time.
Sofas in stronger colors are also popular among people who feel confident that their tastes aren't going to change too significantly. Sofa colors that are trending right now include emerald green, olive green, navy blue, and blush pink. For neutral colors which will never go out of style, consider gray, beige, white, and black.
Size
The size of a sofa or couch might not be what you initially think about when you are contemplating a new sofa purchase, but actually, the dimensions of a sofa are going to dictate how comfortable the sofa is for your family and how it fits into your home.
This means that the size of a sofa is actually the most important aspect of the furniture because if it doesn't fit into your living room, or the size makes it uncomfortable to sit on, then this renders the sofa completely useless, and the style and color become irrelevant.
It can be useful to understand the standard sofa dimensions so that you can relate them to your own space and get an idea of whether you need a sofa of an average size or one which is bigger or smaller than standard.
Think about how the sofa is going to fit in a room alongside other pieces of furniture and also how you are going to get it into your living room. If you live in an apartment up a few flights of stairs, then you may need a smaller sofa to be able to maneuver it into place.
Conclusion
As you can see, sofas and couches are a furniture universe of their own. The diversity might make it difficult to make up your mind, but on the other hand, there are options to suit anyone's needs, no matter how specific.
Make sure you pick a piece that is comfy, high-quality, and well-suited for its future role. I hope that this article has helped you in the process.
What is your favorite couch or sofa style? Please comment and get the conversation rolling.