Chairs come in different styles, designs, and materials, for every kind of space. Whether for lounging, dining, or enjoying the outdoors, there are numerous types of chairs to choose from. Some have historic roots while others are a modern twist.
To give you an idea, I have selected 40 most popular types you can use in different rooms of your house. Read on to find out.
Some Interesting Facts About Chairs
The oldest known chair in the form of a stool, is nearly 5000 years old. The earliest stools seen in ancient Egypt were three-legged, four-legged, and folding varieties made from wood. The chairs with backs and arms followed soon after. The Egyptians used these chairs for special events or celebrations.
Chairs with varied designs became popular from the 16th century when only royal families and other important figures had the luxury of sitting in comfort.
Charles Darwin, the genius behind the theory of evolution, was the man who invented office chairs, while Thomas Edison, the inventor of electricity, created electric chairs for executing criminals as he believed electrocution was quicker and less painful than other execution methods.
Cushions are mainly used for decorative purposes and are usually placed on couches and sofas, but in the 16th century, they were essential items that made sitting on a hard chair more comfortable. The early 17th century saw the rise in upholstered chairs with padded seating.
The very first rocking chair was introduced in the 18th century in America, but its original inventor is still unknown to this day.
13 Types of Chairs For the Living Room
1. Accent chair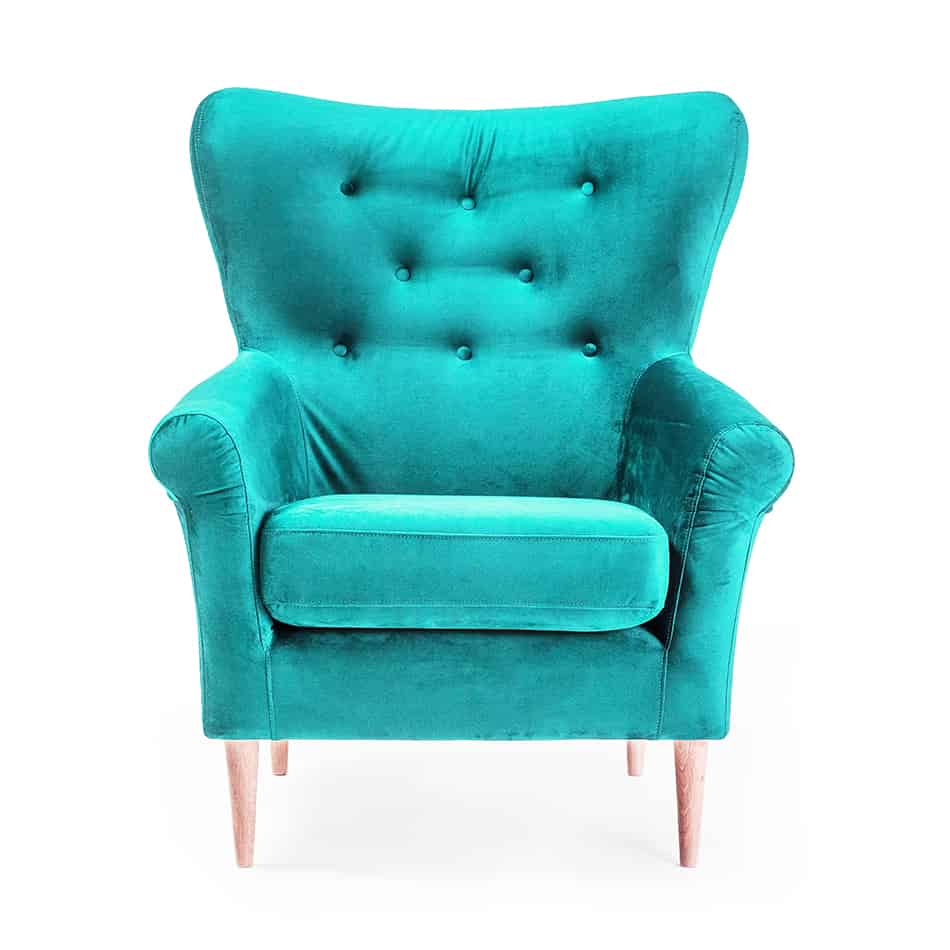 An accent chair is a unique type of seating that can easily suit any setting. This type of chair provides a great contrast to a living room's decor and will seamlessly stand out as the room's focal point. Accent chairs come in all sizes and designs. They can add a touch of drama to a living room setting.
2. Armchair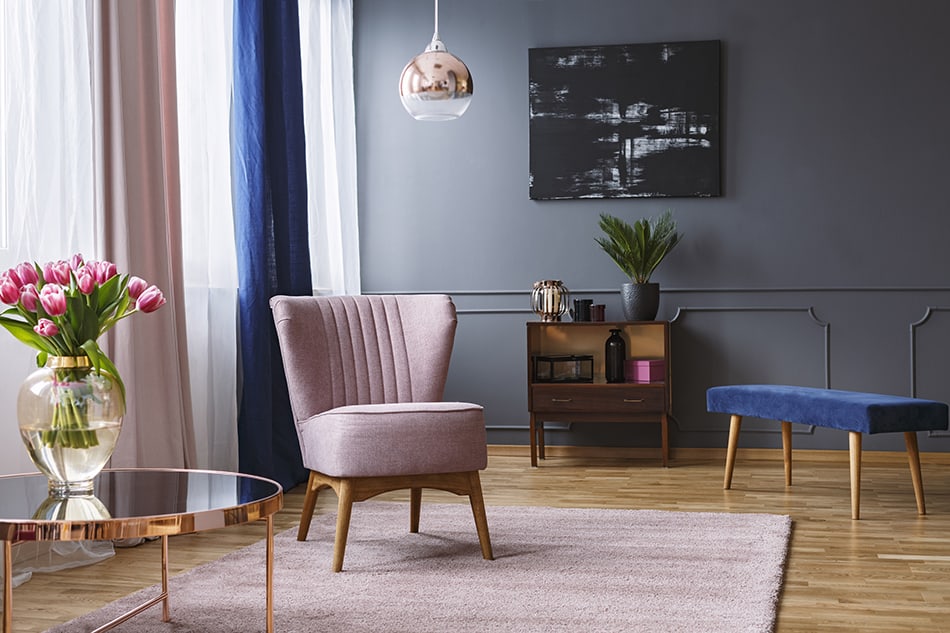 One of the most common pieces of furniture in a living room are armchairs. These versatile chairs are perfect for lounging and they are especially comfortable due to their armrests. The armrests are without a doubt the chair's most essential part that gives it a real quality.
3. Barcelona chair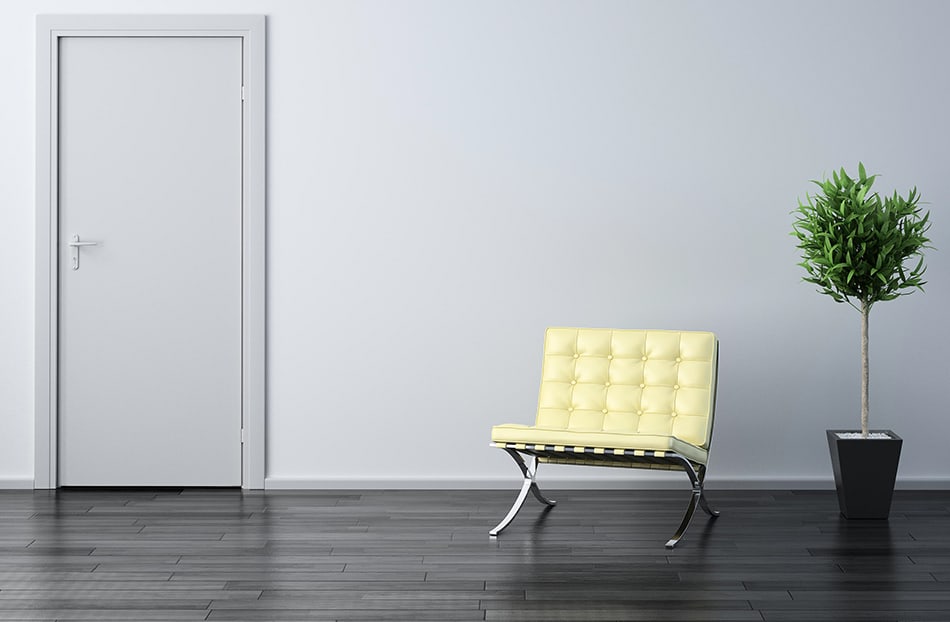 Unlike the name suggests, Barcelona chairs are actually designed in Germany and have been popular since the 1950s. These modern chairs consist of a stainless steel frame topped by bovine leather seats and a cushion. They can be used as an accent piece in the living room.
4. Barrel chair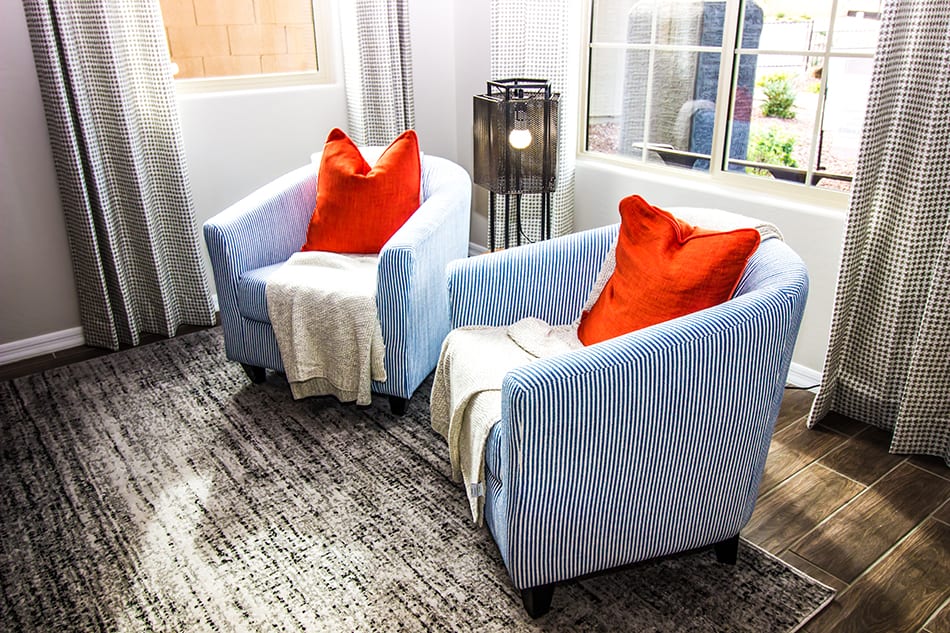 The prominent features of a barrel chair are its tall, rounded back and flowing arms. This semi-circular chair looks similar to a barrel, hence the name, but without the side. The back of the chair flows into the arms and is made especially large for extra comfort.
5. Bean bag chair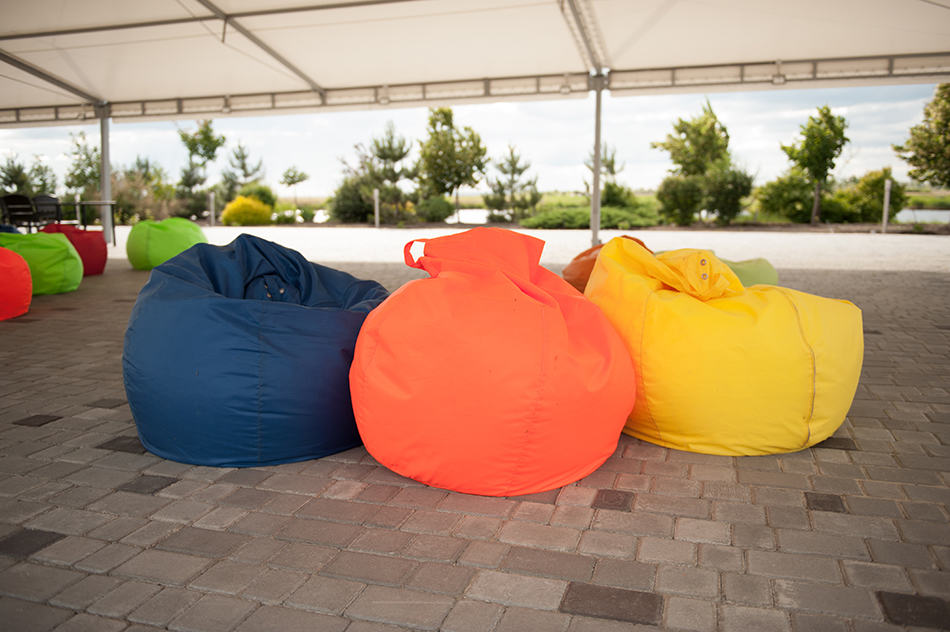 Bean bags are made in many sizes but the shape is always the same. These types of chairs don't tend to last as long as other chairs since their beans inside need replacing every few years, (simply unzip the bag and take the beans out). Having said that, a bean bag is an incredibly comfortable seating option as it conforms nicely to the body.
6. Chesterfield chair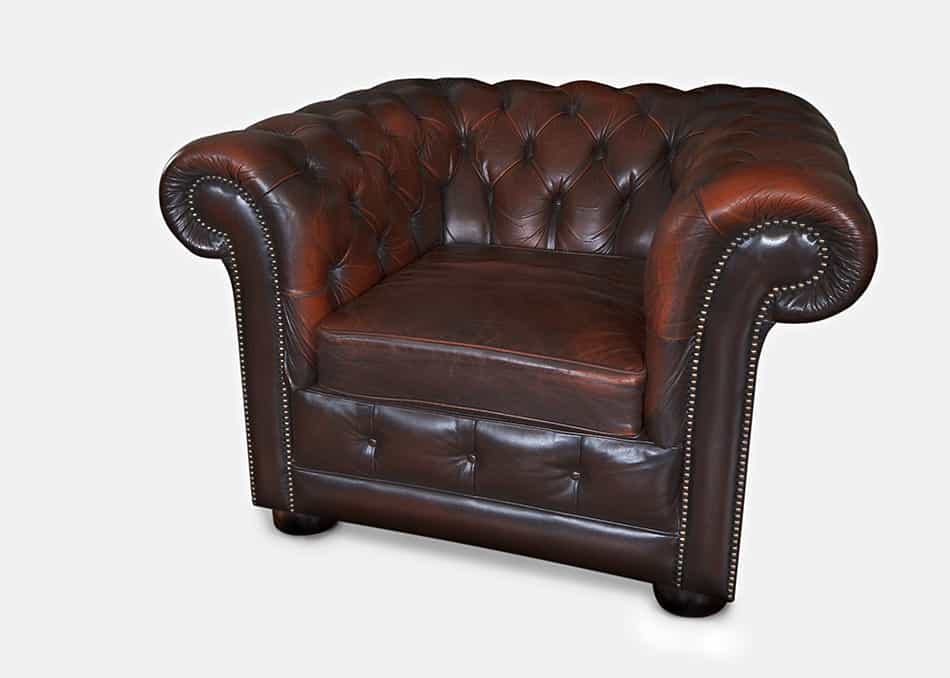 Chesterfield chairs are the cousins or variations of the Chesterfield sofas with a long history. The chairs typically look more like a club chair or armchair. They are mainly made of high-quality leather, but you can also find upholstered Chesterfield chairs in fabric.
The two most famous Chesterfield chairs are Queen Anne armchair and leather club chair. They both consist of buttoned material, high backs and legs with thick armrests.
7. Club chair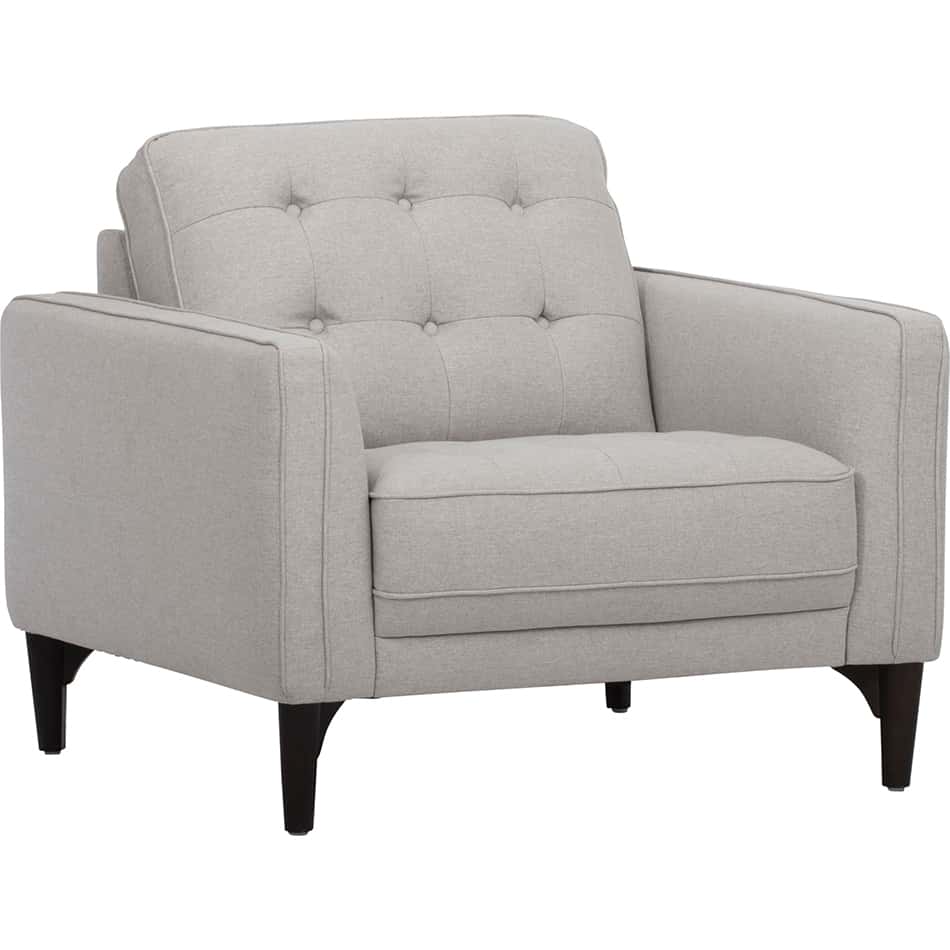 Club chairs are typically upholstered in leather with armrests and a low back. The prominent features of club chairs also include a deep seat for hours of lounging. Some club chairs don't have arms while some only have one arm. These traditional chairs originate from 19th century England and were first seen in gentlemen's clubs for a relaxing seating option. While leather is often the chosen material for the traditional club chair, modern versions are also available in fabric.
8. English rolled armchair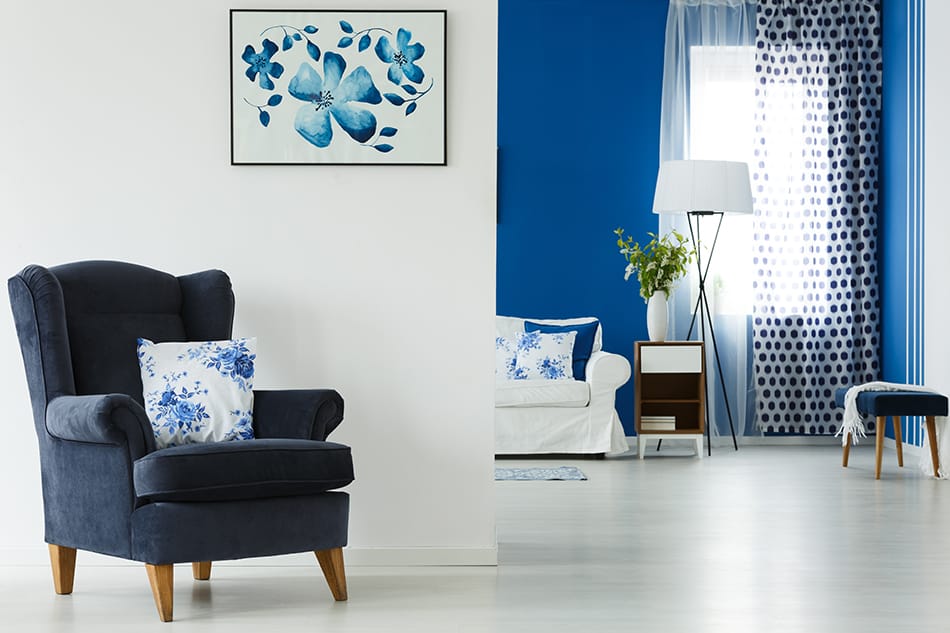 The English rolled armchair has a very deep seat and low armrests. It is meant to give you the feeling of sinking into the chair. When paired with a cushion, it becomes extremely plush and comfortable. But the low arms of this chair aren't its only exciting part. The slight roll of the armchair's arms expand the seating space for extra comfort.
9. Fauteuil chair
This is a French-inspired type of upholstered chair and consists of elegant textile with open, padded sides. It originates from France in the 17th century. The upholstered chair is usually made of a wooden frame (from mahogany, cherry, or walnut) that's always exposed. Most fauteuil chairs have back rests with square seats, but some can also feature oval backs.
10. Lawson chair
The Lawson chair is known for its firm cushioning. It is a direct contrast of the club chair, with rounded or square arms that are lower than the back. This type of chair oozes hospitality and is ideal for cozy living rooms. Although the design of Lawson chair is somewhat basic, it will bring class and comfort in any room of the house, not just the living room.
11. Occasional chair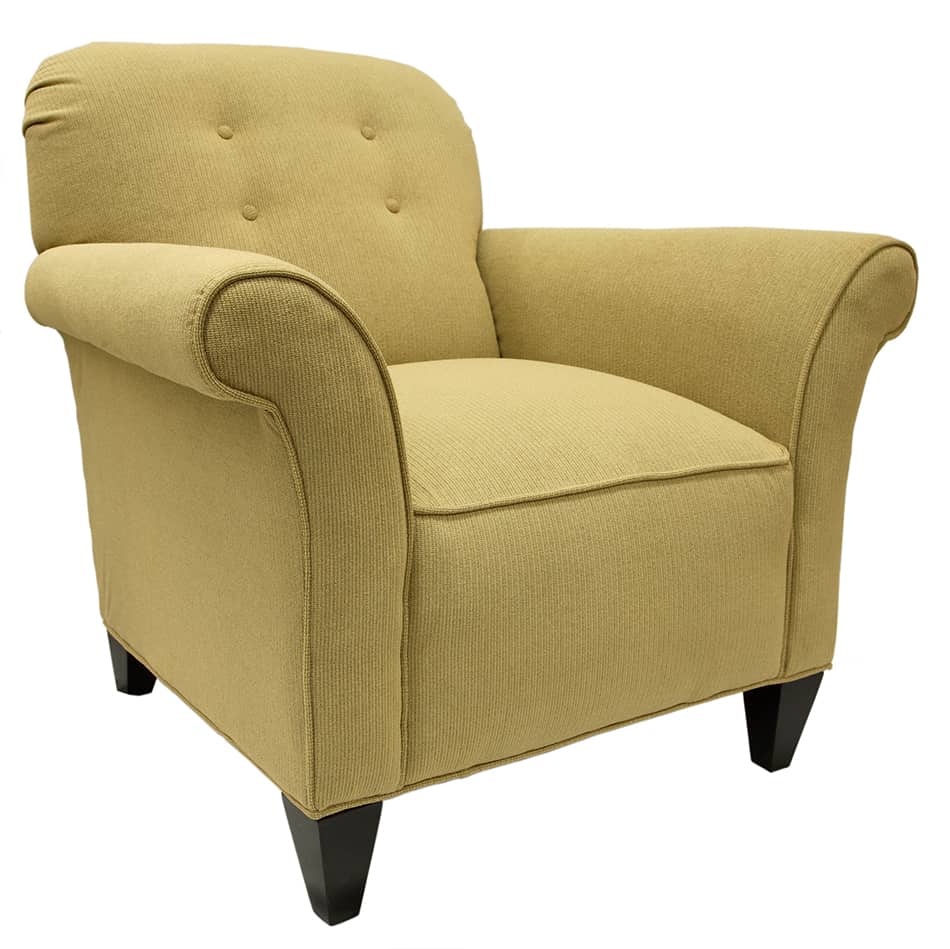 Just as the name suggests, an occasional chair is for occasional use, whenever you have guests over. These types of chairs are normally used as accent pieces because of their decorative value rather than comfort. The chair can easily be moved from one room to another to provide extra seating. It is typically partly upholstered with an exposed wooden frame.
12. Slipper chair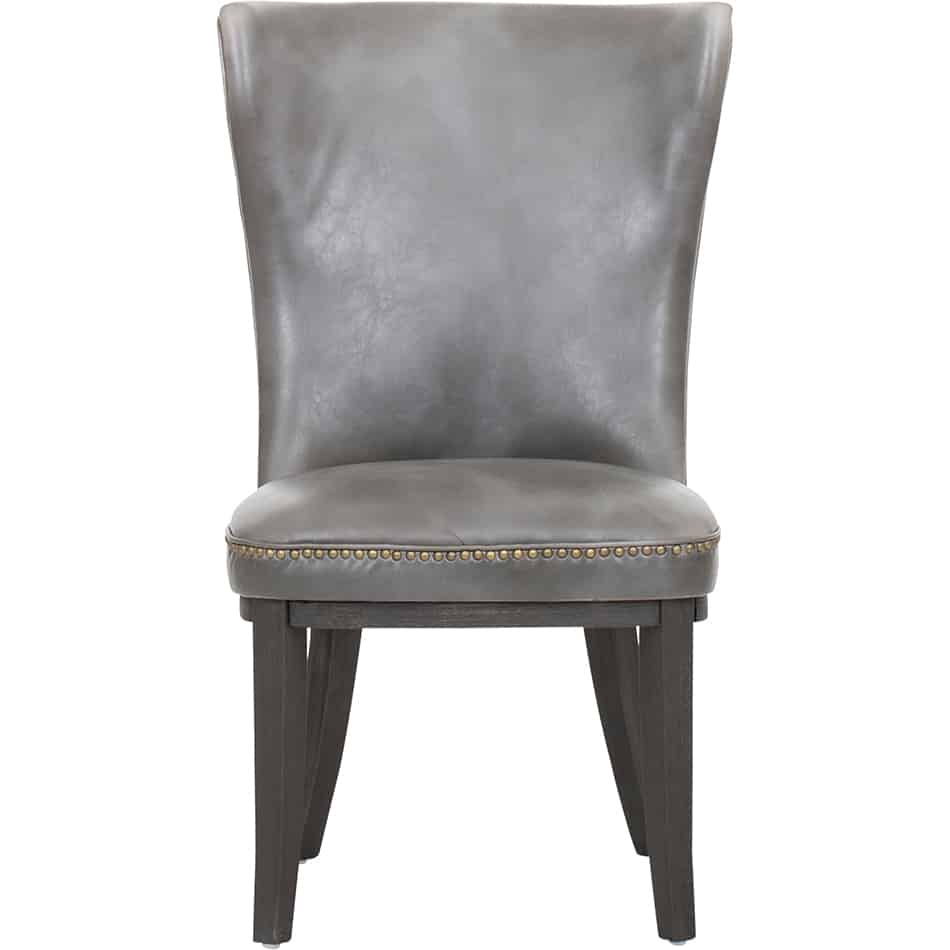 Slipper chairs are upholstered with short legs, a rectangular seat and back, and no arms. These petite types of chairs easily fit in compact spaces and were initially used by women to wear their slippers. This is why slipper chairs have a short height with a feminite look.
13. Wing chair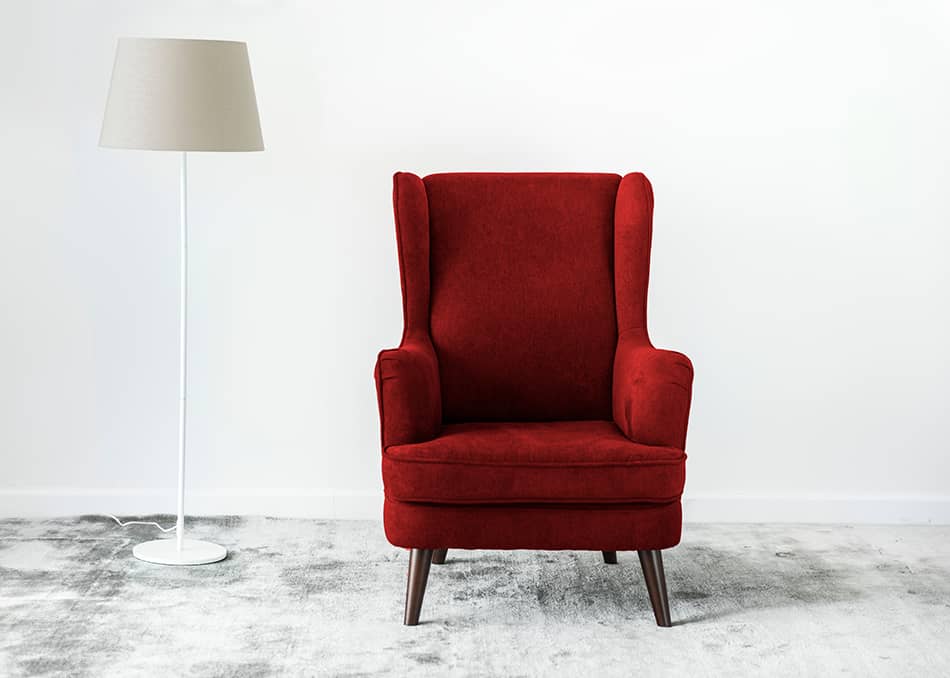 Just like the Chesterfield chair, the wing chair is another traditional type of seating that has been revamped by modern designers. This chair can be distinguished by its wings on the back, which serves as protection against drafts in a room, or the excess heat from the fireplace. You can comfortably rest your head on the wings of this chair and take a nap in front of your fireplace.
7 Types of Chairs For The Dining Room
1. Armless chair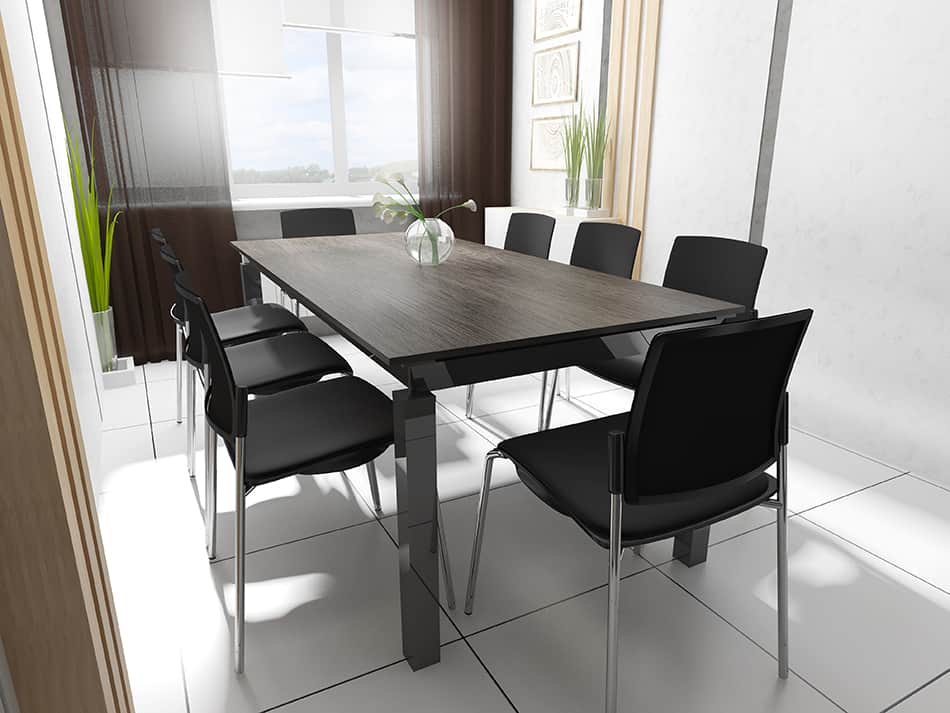 An armless chair is the same as an armchair minus the arms. This is a less expensive and lighter version of an armchair that can fit in any space because of the lack of armrests. You will often find these versatile armless chairs around oval or square dining tables.
2. Bar stools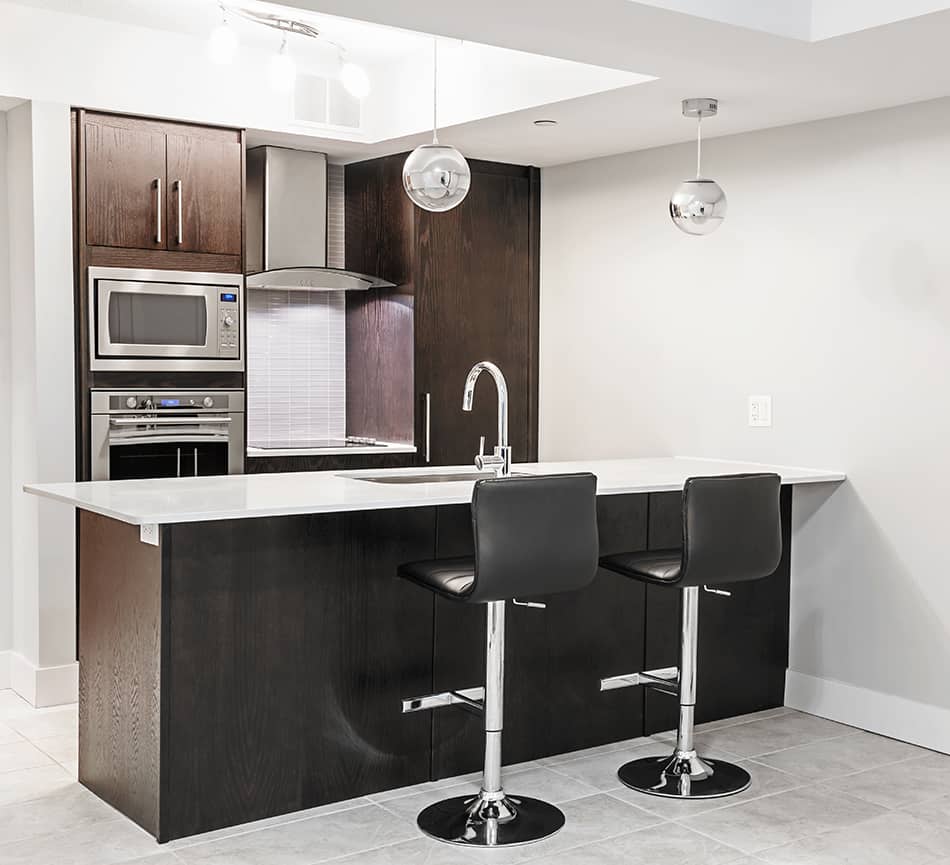 Bar stools come in different sizes, shapes, and designs. They are mainly used under high tables or kitchen islands. Some bar stools swivel and almost all of them have adjustable heights. But the key to choosing the right size bar stool for your open-plan kitchen dining room is to measure the counter or table first.
3. Dining chair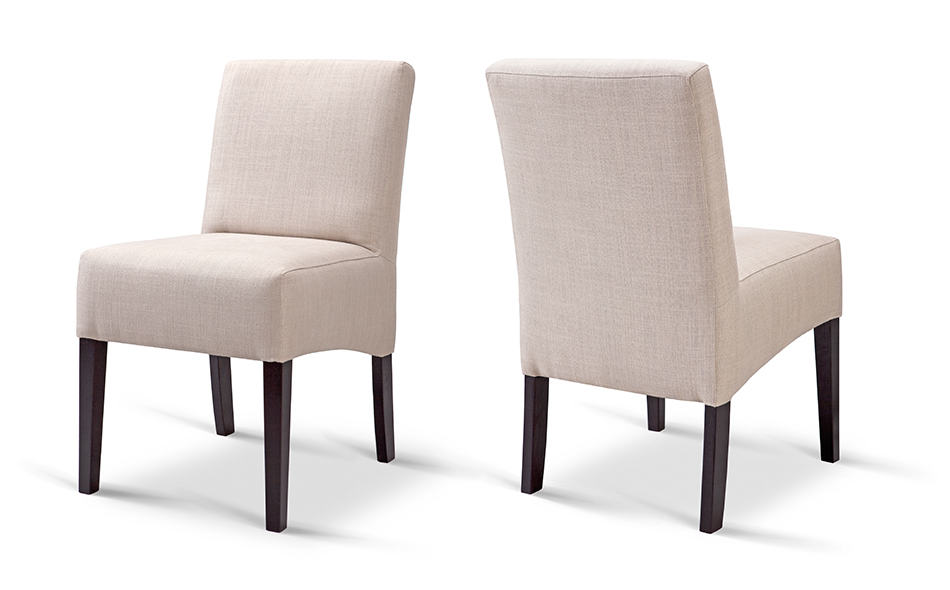 A large table in a dining room wouldn't look complete without dining chairs. A dining table typically needs 4 to 12 chairs. Dining chairs have always been made of wood, even though you can now find plastic and metal varieties too. This chair type is a standard and easy chair that fits every interior style and can easily match the decor, especially if you choose wooden pieces.
4. Ghost chair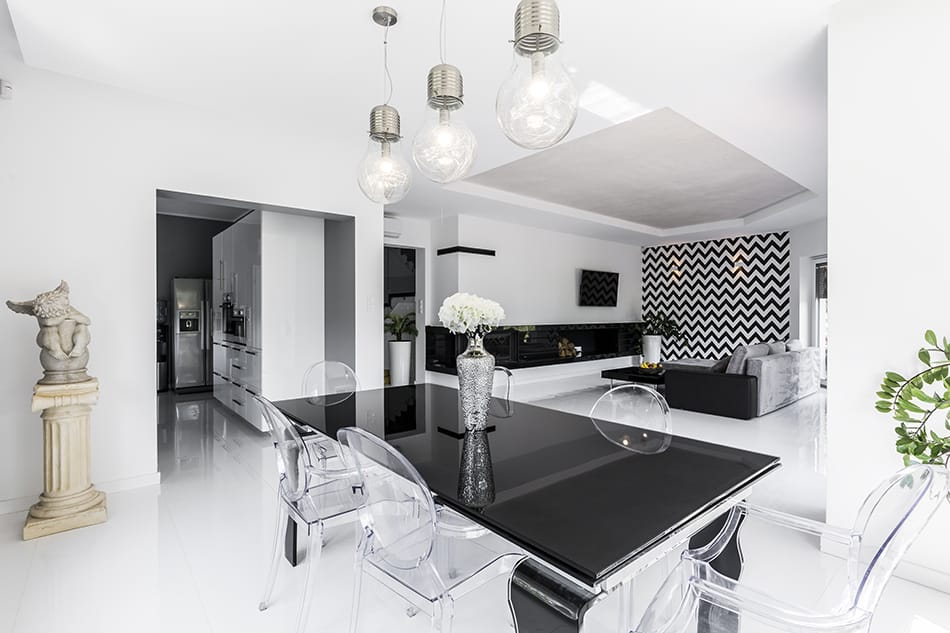 A ghost chair looks somewhat invisible with a transparent color as its main focal point. This chair is stackable and makes the dining room feel more open and larger. Ghost chairs come in many different shapes and are mostly made of acrylic, which gives them their transparent appearance.
5. Parsons chair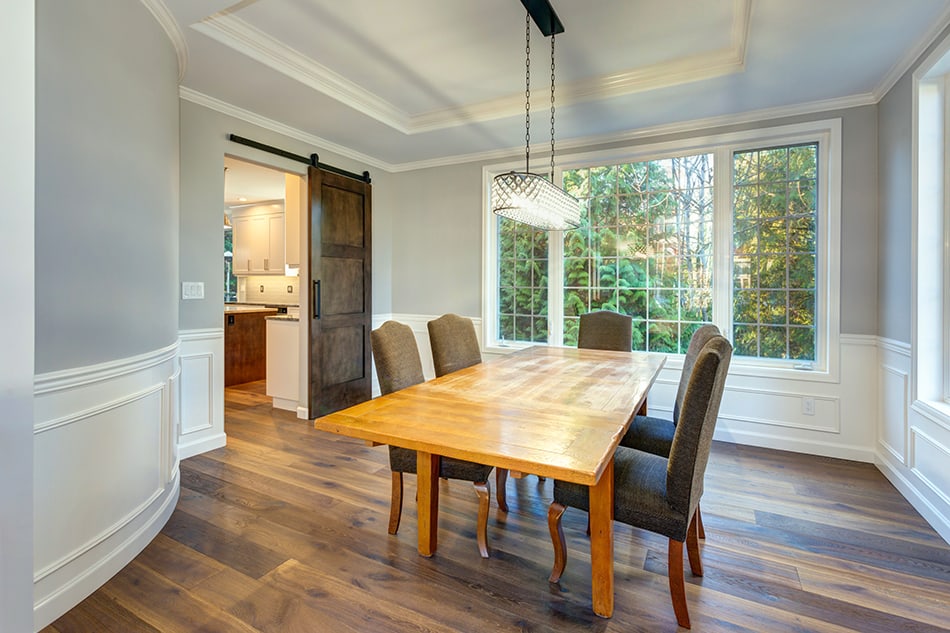 With clean lines and very basic design, parsons are used in a variety of different settings and styles within a dining room. These chairs are commonly upholstered and can be made from leather or polyester. If the chair looks too plain for you, you can always have them tufted with patterns or buttons in order to make them unique.
6. Side chair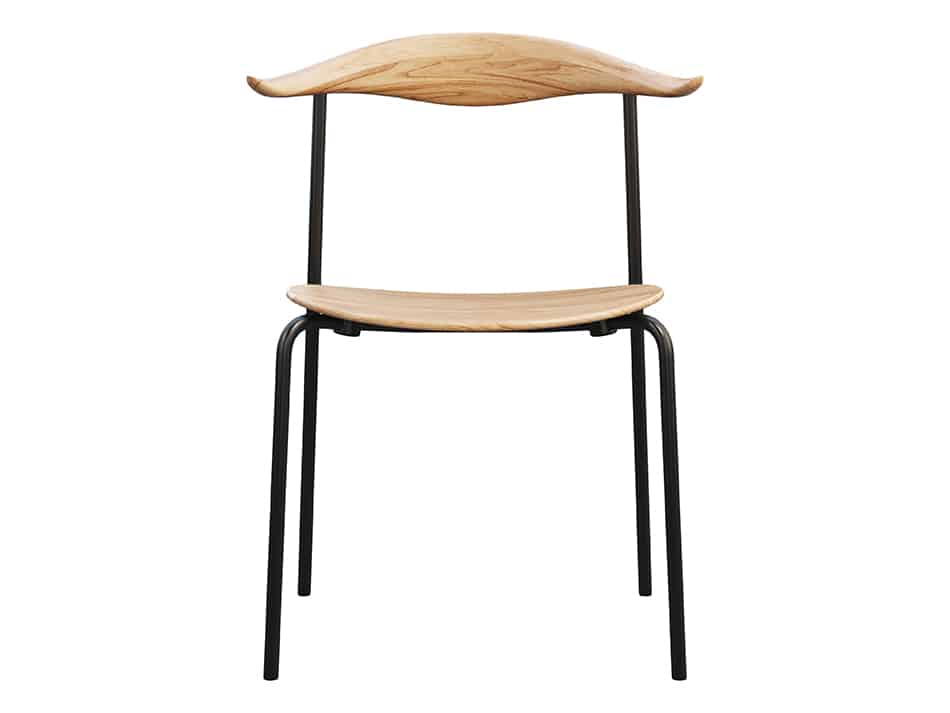 Side chairs are another very popular type of chairs found in modern dining rooms. Unlike club chairs that are very bulky, side chairs consist of a small solid frame with or without arms. The seat and back are usually not upholstered. Side chairs aren't just used in dining rooms. They can provide extra seating in the living room or even the bedroom.
7. Wishbone chair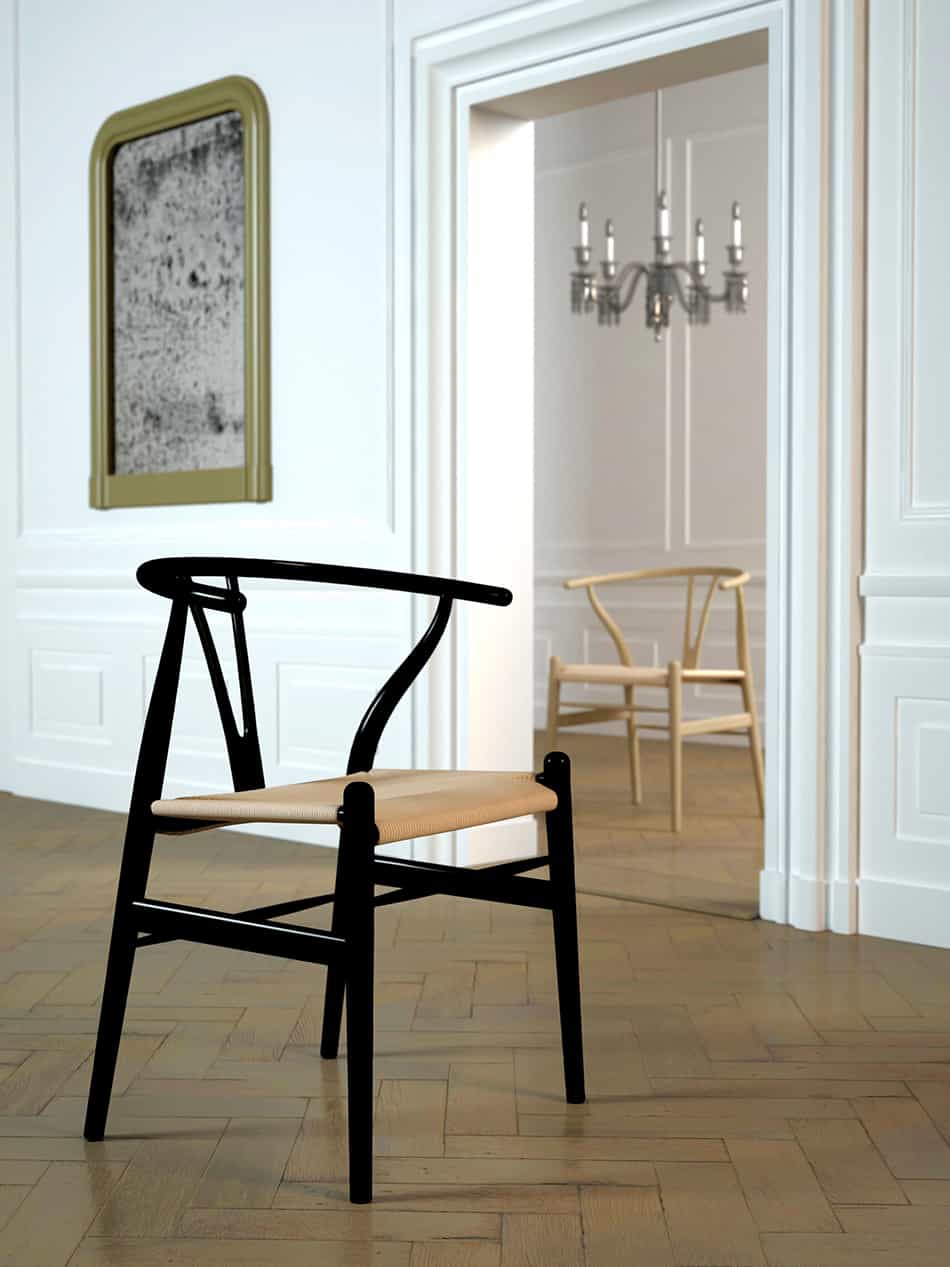 The most distinguishing feature of a wishbone chair is the middle back support that splits in two just like a wishbone. Also known as the "Y" these chairs were first made in 1949 by a Danish designer and typically have a curved back to provide extra support. These chairs became one of the most symbolic Danish furniture designs of the last century. Thanks to the contemporary design of these chairs, (handwoven from paper cord, a highly durable material) they perfectly complement a dining room's neutral colors.
Wishbone chairs are small enough to be used in compact dining rooms and are often the focal point of the room.
9 Types Of Chairs For the Bedroom
1. Bergère chair
This French-inspired chair was introduced in the 17th century by the French nobility. Similar to the fauteuil chair, the criteria for the design of Bergère chairs was to create a comfortable, classy, and unique piece of furniture.
The Bergère chair can easily be identified by its exposed wooden frame, upholstered seat and back. The seat cushions, however, aren't always attached to these chairs. When paired with a matching ottoman, the Bergère chair makes an especially appropriate seating option for a bedroom.
2. Egg chair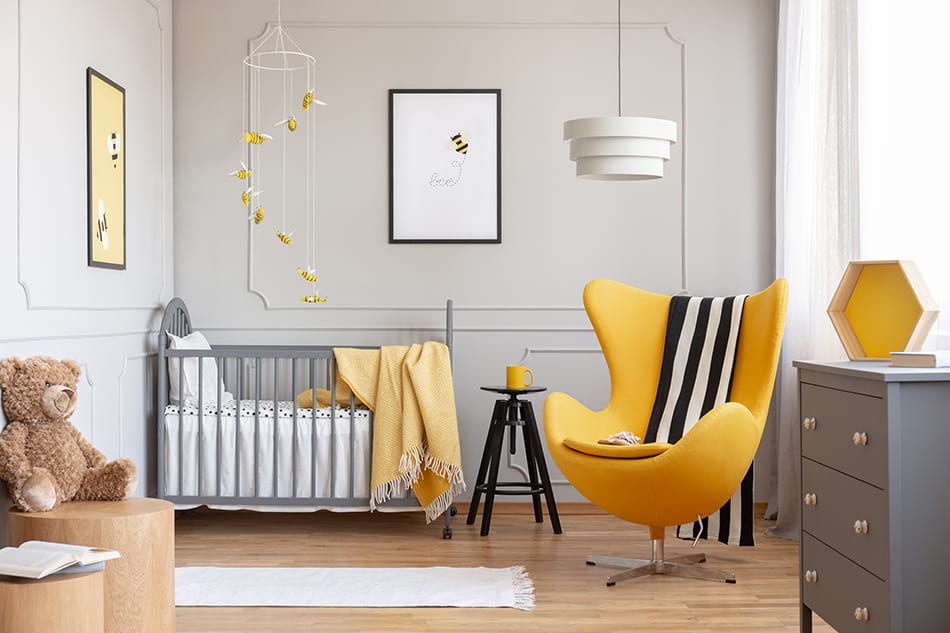 The egg chair was originally designed in the 50s and soon became one of the most popular bedroom chairs. The oval curves of an egg chair and the upholstery have remained true to this day. The designer of this chair was inspired by the hotels' womb chair and it wasn't long before the egg chair was created. This chair can also be hanged from a post or ceiling like a hammock.
3. Hammock chair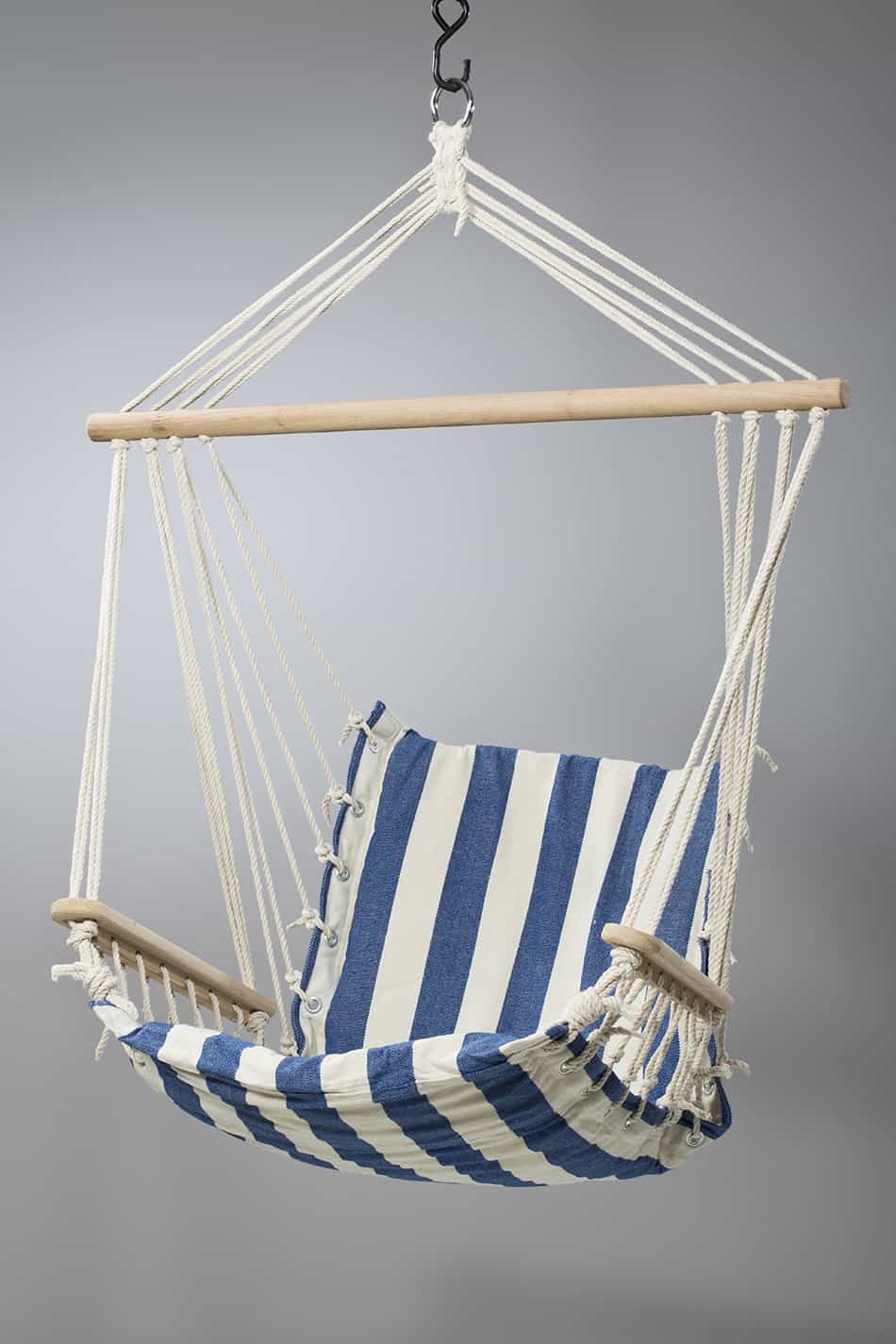 Hammock chairs are an inviting and attractive piece of furniture for the bedroom.You can lounge on them for an afternoon nap or enjoy the views from the window. There are special cushions for hammock chairs that make them even more comfortable and snug.
4. Hanging chair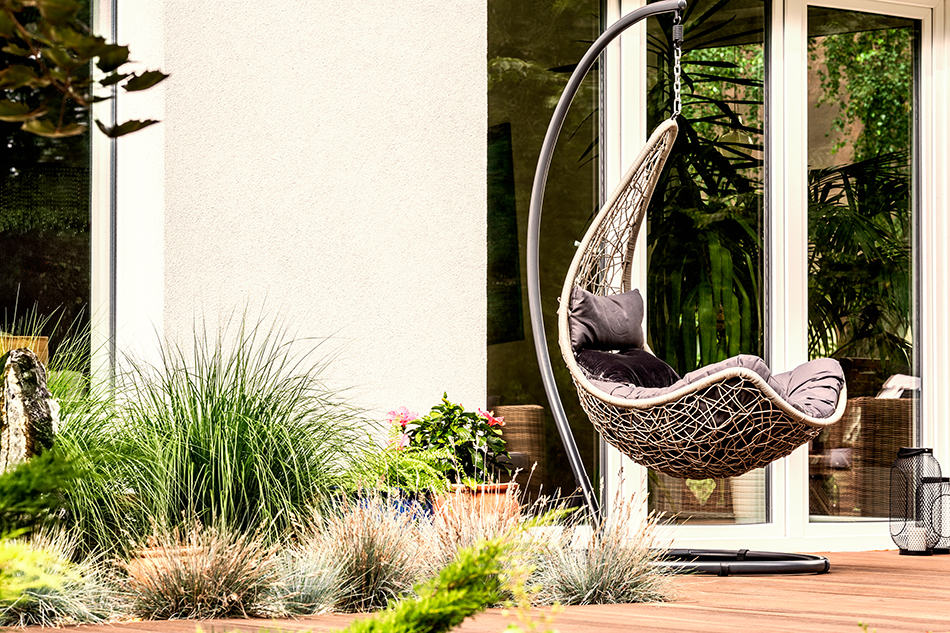 A hanging chair is suspended from the ceiling just like an egg chair. These hanging chairs are typically made from wicker or other lightweight materials. You can gently swing on them knowing that they are extremely sturdy. Hanging chairs can be used indoors as well as outdoors. You can hang them from metal posts in the garden when the weather is pleasant.
5. Loveseat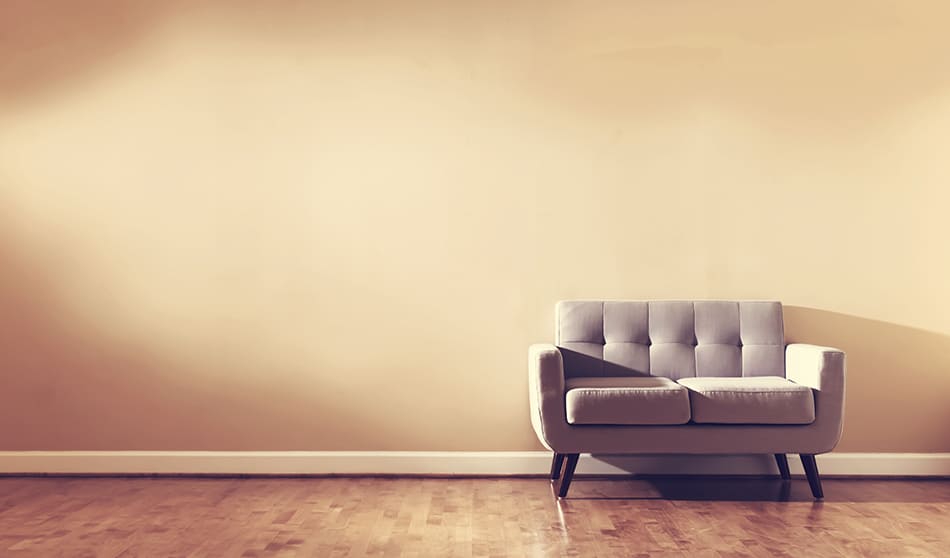 A loveseat originates from the 18th century when women in their wide ball gowns comfortably sat on them. Nowadays, they are used as elegant seating options in stylish bedrooms. And no, they're not exclusively for lovers! These inviting pieces of furniture can be placed at the edge of your bed as an extra seating option. This chair type typically has deep seating, a low back, wooden legs with luxurious upholstery, elaborate carvings, and detailed arms. Some feature an extendable back with the cushion curving outward.
6. Ottoman chair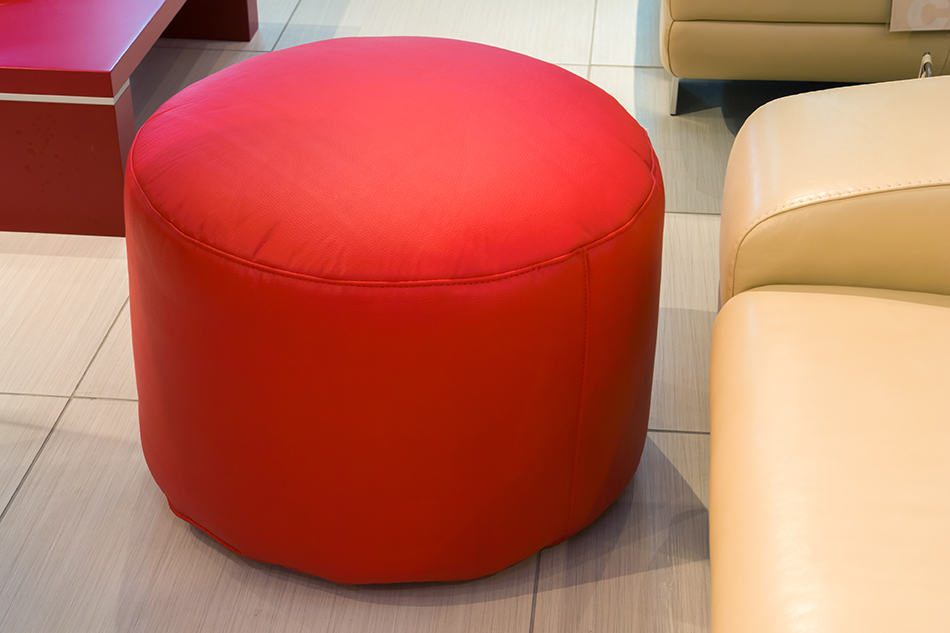 An ottoman chair is mainly paired with a lounge chair and used as a footrest. While ottomans are ideal for when you have limited seating, they are mostly seen in bedrooms. These versatile chairs can also be used as a table or storage. You can even place them at the end of your bed and sit on them when putting on clothing.
7. Rocking chair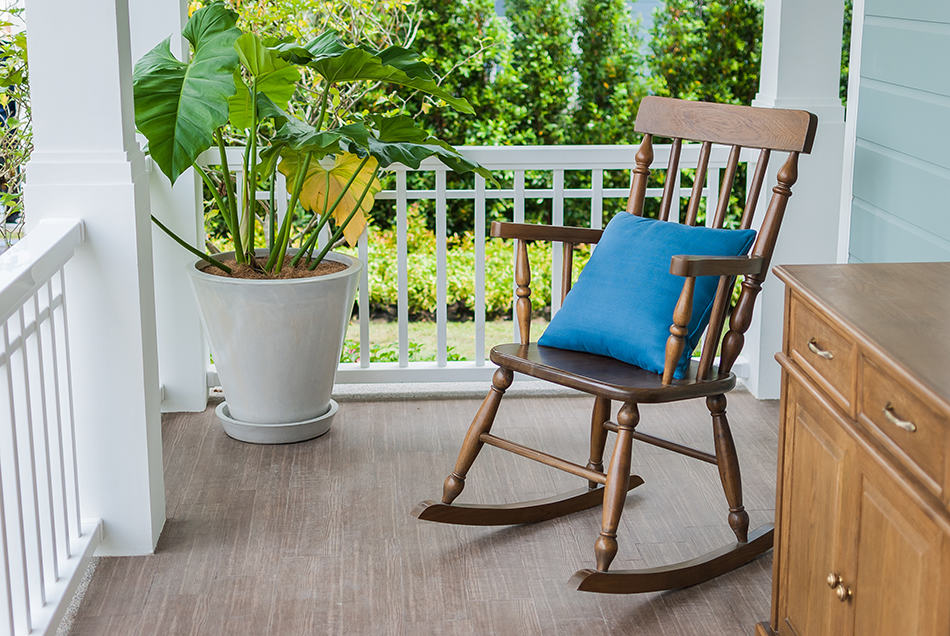 Contrary to popular belief, even though the rocking chair has been mentioned a lot in American history and even now, itwasn't created in America. It was actually designed in Europe. They are often made from wood with arms and curved rockers. The modern types of rocking chairs can be made from metal, upholstery, plastic resin, or wicker.
You can find many sizes of rocking chairs on the market and most will be 26-30 inches in width and a 37-45 inches in length. The main characteristic of a rocking chair is its simplicity. It's not designed for aesthetic reasons; rather, it is meant to be a practical seating option for easing back pain, increasing blood flow around the body, and seeking comfort with the help of the chair's rhythmic motion.
8. Stressless chair
A stressless chair serves the purpose of providing maximum comfort and de-stressing you before you go to sleep. It focuses on comfort and support by balancing itself based on your movements. This allows you to move freely and comfortably without worrying about tipping the chair over. This type of chair is mostly used in bedrooms for easier access to your bed after spending a relaxing time on the chair.
9. Vanity chair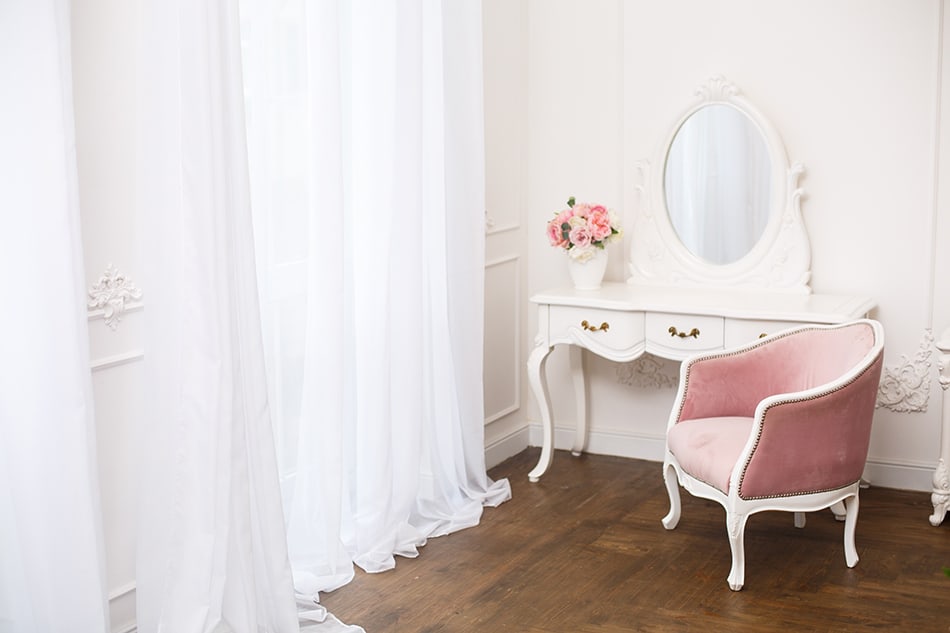 A vanity chair is another feminine style of seating that is paired with a vanity. It is used to apply makeup or do your hair in front of the mirror. The chair is made of cleanable material and the design is typically either a small chair or stool to level the face with the mirror.
Vanity chairs can be in all kinds of shapes and designs. The height of the seat is adjustable and the backrest can swivel 360 degrees. These chairs are the perfect addition to a woman's vanity setup in the bedroom.
6 Types of Chairs For the Study Room
1. Ball chair
The ball chair was originally designed in 1963 by the Finnish furniture designer, Aarnio. This chair is also referred to as the globe chair. It's considered to be a classic industrial design and famous for its quirky shape. The ball chair is said to improve posture as you sit on it upright while browsing the Internet.
2. Desk chair
If you spend long hours reading or studying in your home office, you'll need a desk chair. These chairs come with plenty of settings that make them easily adaptable and flexible to the user's needs. Aside from providing lumbar support and casters, you can also adjust the seat's height as well as the arms for maximum comfort. These are the standard features of an ergonomic desk chair.
3. Office chair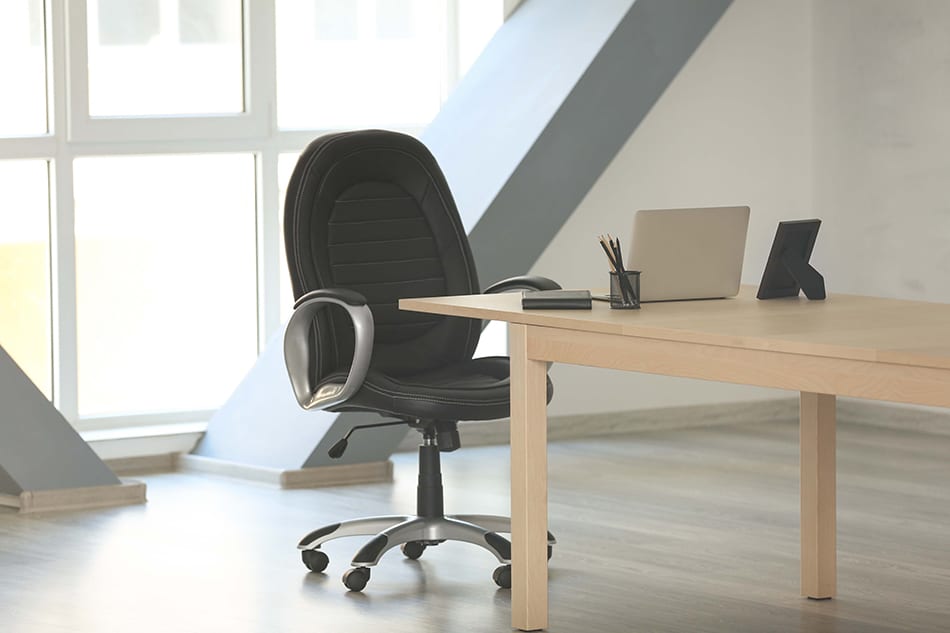 Similar to a desk chair, the office chair is another excellent – and must-have – option for the study room. The first office chair was created by Charles Darwin who wanted to move around easily so he added wheels to one of his chairs, hence the birth of the office chair.
The most comfortable office chairs are made from leather, although you will find many in vinyl as a less expensive option. This type of chair provides utmost stability with a backrest that can be separated or combined with the seat.
4. Reading chair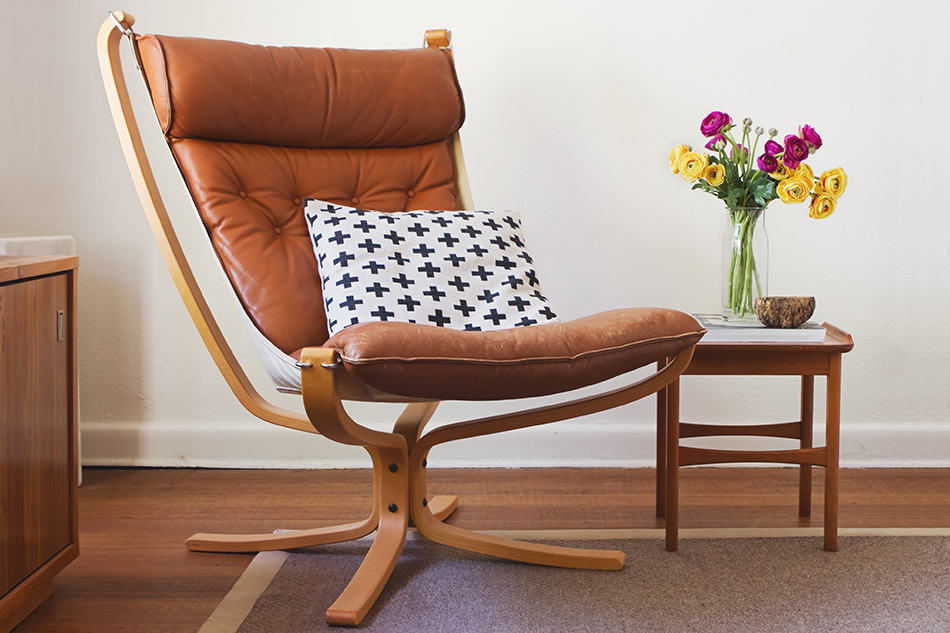 Reading chairs are any type of seating options that can range from an ottoman to a recliner. The most important factor when choosing a reading chair is comfort.
After all, when you want to snuggle up to a good book and put your feet up, it would help if the chair is as comfortable and spacious as possible. Some reading chairs come with large wings made from leather to show authority. But even a Chesterfield armchair can be a suitable reading chair.
A study room isn't complete without a classy reading chair. One suggestion is to opt for a chaise-type of chair. It's the perfect way to stretch your legs, sit back, and enjoy your book.
5. Recliner chair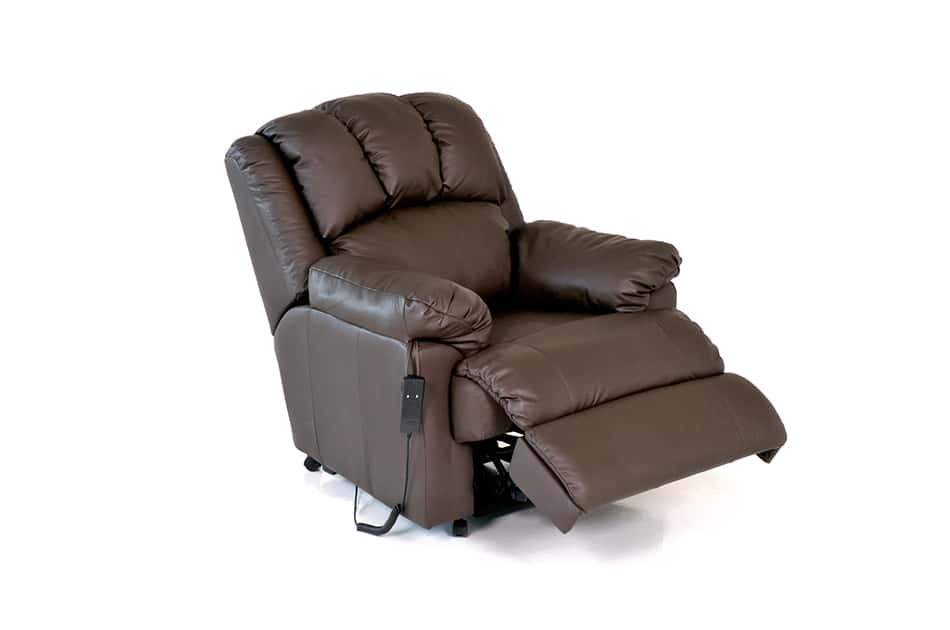 A recliner chair is another ideal seating option for reading a book or browsing the Web from your tablet. There are stylish versions of recliner chairs available in fabric or leather.
You can easily put your feet up and relax on these chairs for hours. But bear in mind that recliner chairs do take up quite a lot of space so they are most suitable for larger study rooms.
6. Swivel chair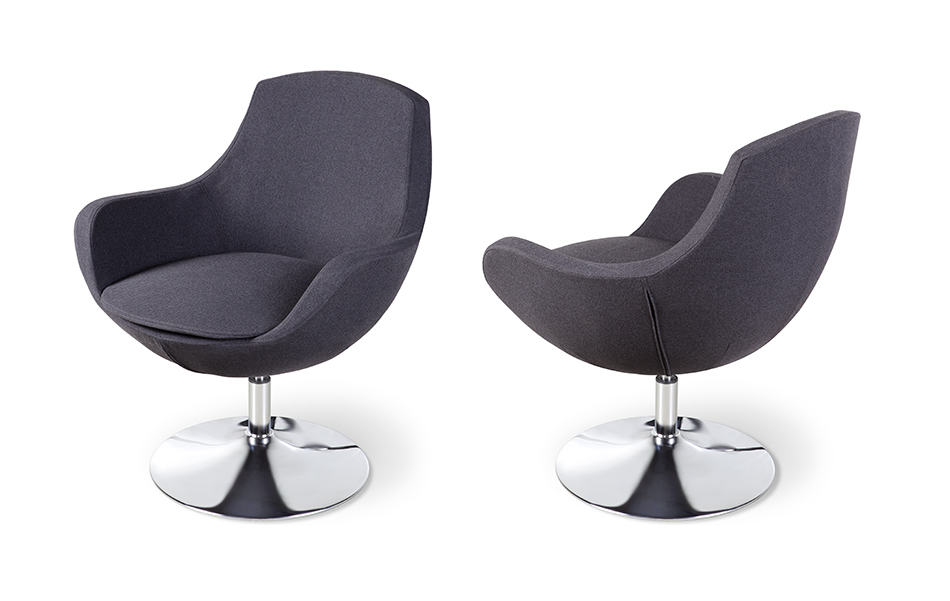 A swivel chair, just as the name suggests, is designed to swivel. These chairs can be expanded to provide comfortable seating, and come in a variety of colors and features. Some of the materials you can choose from include velvet upholstery and elastic sponge fabric for added comfort. They make a great computer desk chair.
5 types of chairs for the garden
1. Adirondack chair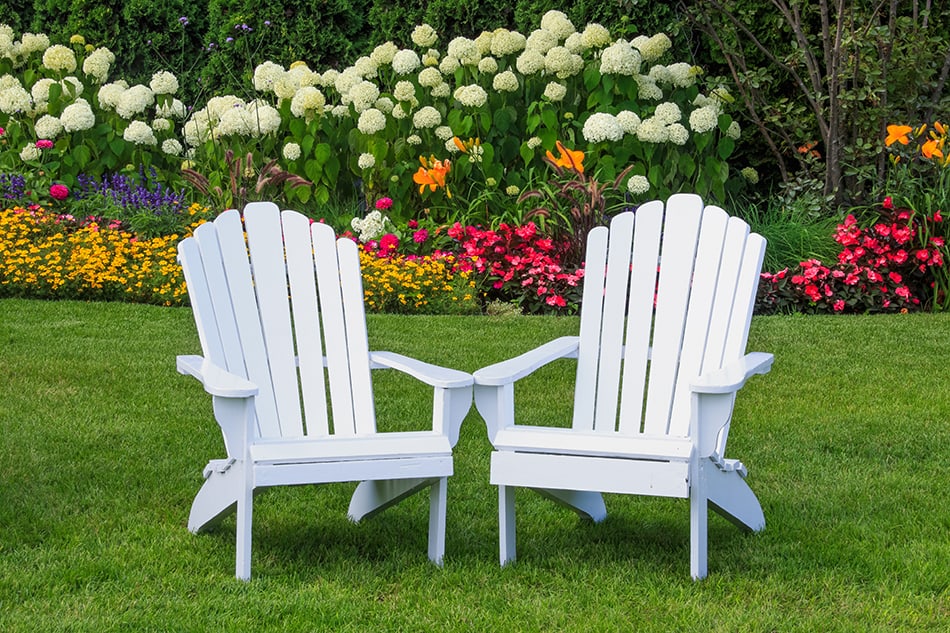 The Adirondack chair is reclined and comprises wide armrests with a tall back and a seat that's higher in the front. This outdoor chair style boasts a simple yet sturdy design to help you sit back and stretch out your feet in the garden.
The Adirondack chair was originally introduced in the Victorian era and was seen as a fresh alternative to Gothic, Eastlake, and Rococo ornamentation.
There are many types and sizes of Adirondack chairs that would fit seamlessly into any outdoor space and even indoor home interior styles
2. Chaise lounge chair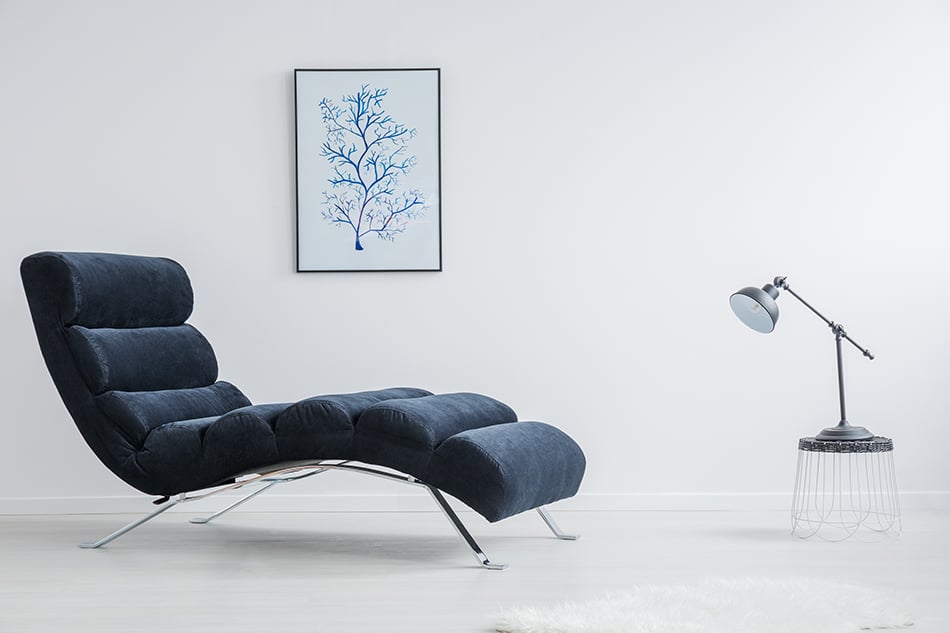 Any type of chaise chair is typically a long chair, on which you can stretch your legs without the need for an ottoman. The back of a chaise lounge chair is normally at a semi-reclining position for maximum comfort and relaxation. Also referred to as a chaise longue, this type of chair is always of the same design: a long, narrow lounger. You will often find this type of chair in most backyards or gardens since it is highly suitable for relaxing by the pool.
3. Folding chair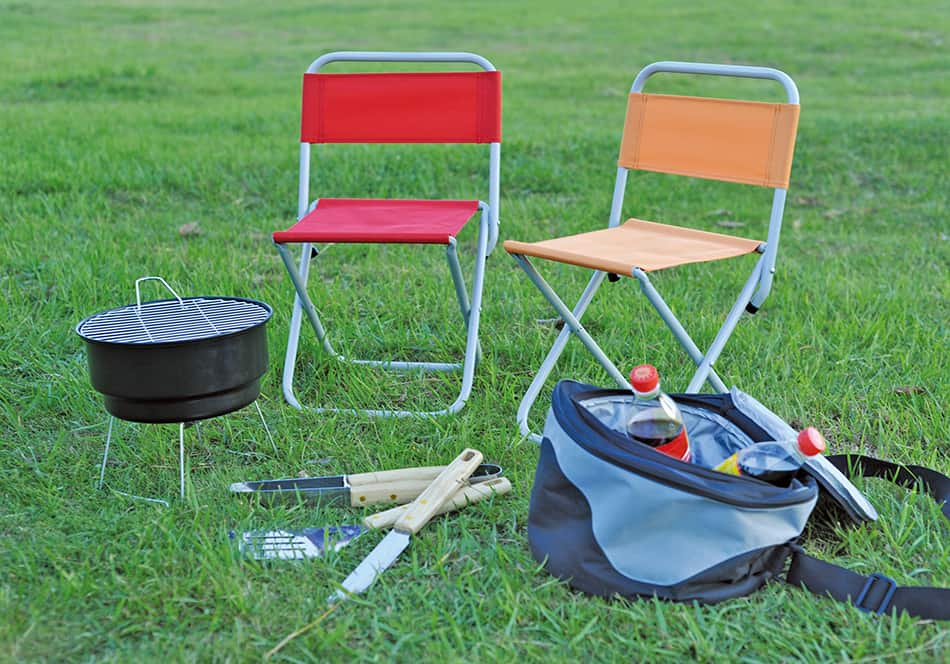 A folding chair is a practical, inexpensive, and convenient piece of outdoor furniture that comes with many uses. Folding chairs offer a relaxing seat and are perfect for outdoor parties or events at home. They are mostly made from wood or metal, but you can also find them in aluminum or plastic.
4. Garden bench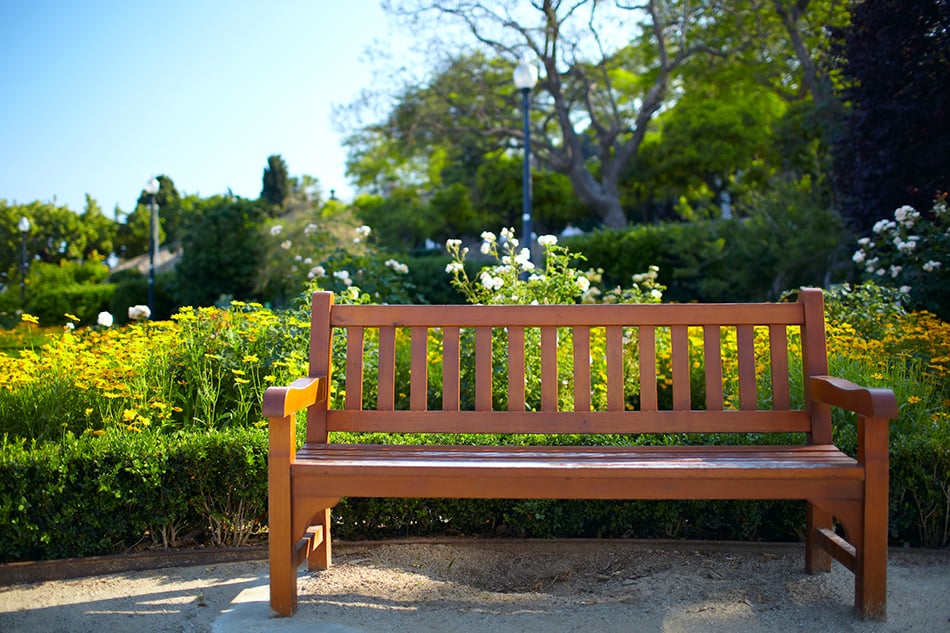 A garden bench is an inviting seat in any garden to sit on and admire the surroundings. When you place it well, it can make a huge difference in your backyard as a focal point. For example, put the bench by the pond and add some pillows for extra comfort.
5. Wicker chair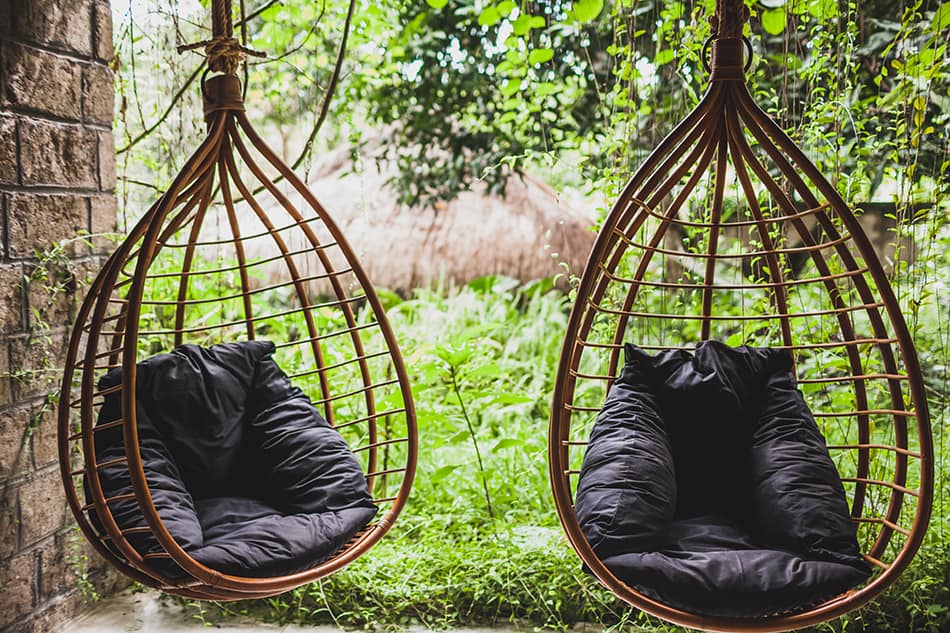 Wicker chairs are mostly made from plant-based materials, such as rattan, bamboo, or reed. These lightweight chairs are sturdy and suitable for porches and patios. The most popular alternative that can last longer is the synthetic wicker chair, which isn't easily deterioratable in bad weather. These types of outdoor chairs come in a variety of different sizes and designs to suit your backyard.