A dresser is one of the most common and traditional clothing storage solutions in the bedroom, but it's not the only option for storing your bedding and clothes. All types of dressers have some disadvantages, which I will go into some detail below, so it's always good to consider other alternatives for extra storage space.
In this article, I've put together 21 inexpensive dresser alternatives that you may not have thought of already. Read on to find out…
Why You Should Consider Alternatives to Dressers 
A dresser takes up a lot of space in the bedroom, so if you're short on space, it's better to consider other smaller or wall-mounted clothes storage ideas.

A dresser is a clutter magnet, thus making it more difficult to keep your clothes organized.

If you don't properly manage your piled-up clothes, the overall aesthetics of your bedroom can get negatively affected.

Opening and closing an overfilled dresser can get rather difficult, so if you have experienced this issue, it may be high time you considered better alternatives.  
To make it easier for you,  I've come up with some surprising and inexpensive clothing storage solutions that will surely save you space and money.
1. Under-bed Storage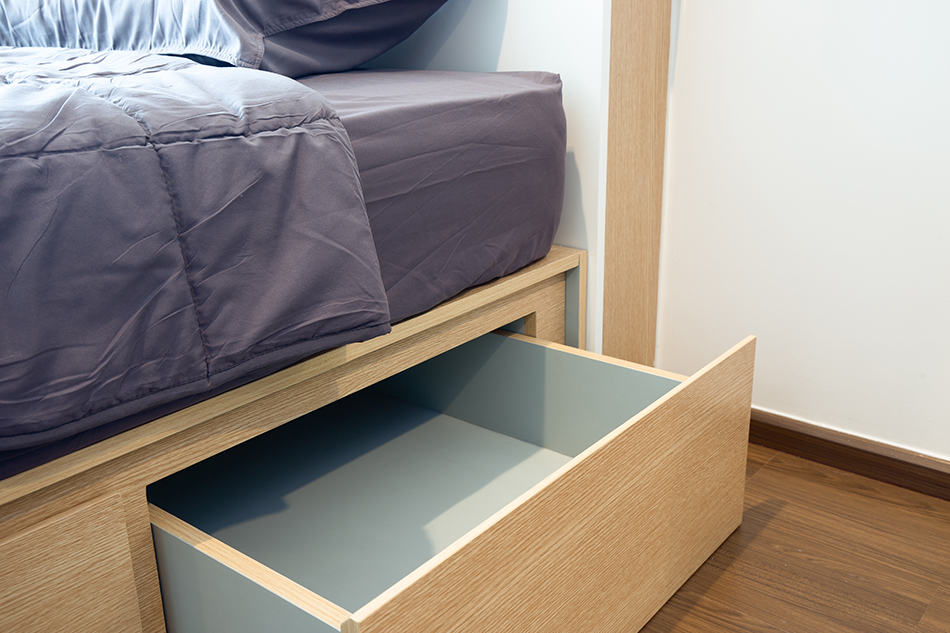 If you have a small bedroom, every square meter of usable space counts. A traditional dresser will take up space so why not buy a bed that comes with drawers underneath to store your clothes. Bedrooms with limited space will look claustrophobic with wardrobes or dressers. However, built-in under-bed drawers make a smart idea as they eliminate the need to buy a separate dresser. These beds come in different sizes and typically consist of pull-out drawers on each side. There are also some drawer-less beds with storage space underneath that can simply be pulled up every time you need access to your clothes.   
2. Above Bed Shelving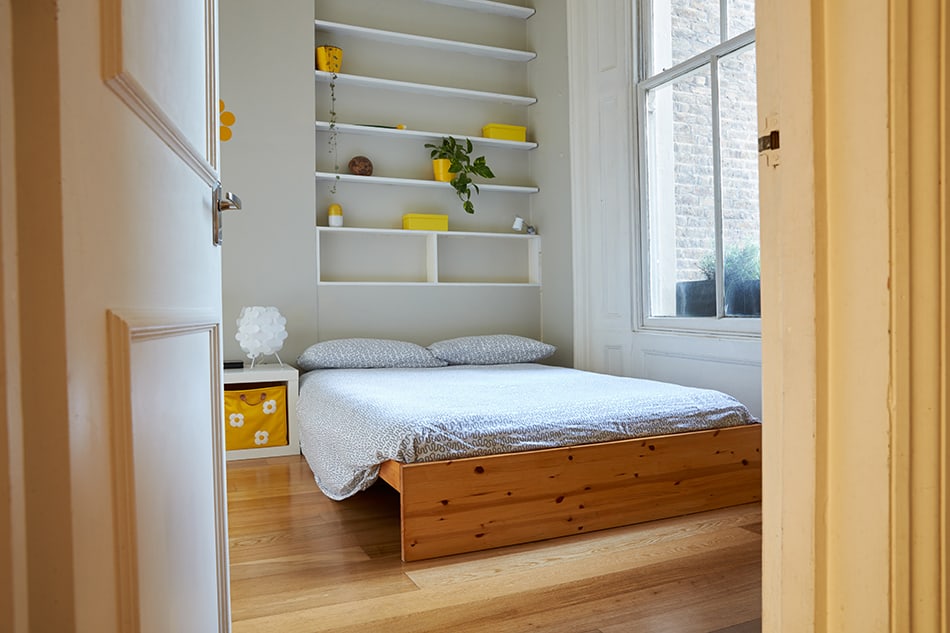 For bedrooms with ample wall space above the headboard, an above bed shelving can be a beautiful focal point and serve as clothing storage at the same time. With the help of these shelving units, your bedroom will be decluttered and look better organized. Choose from prefabricated shelves or opt for custom-made wooden units to stand out in your bedroom. This is the perfect alternative to a traditional dresser that would only cramp your space.  
3. Closet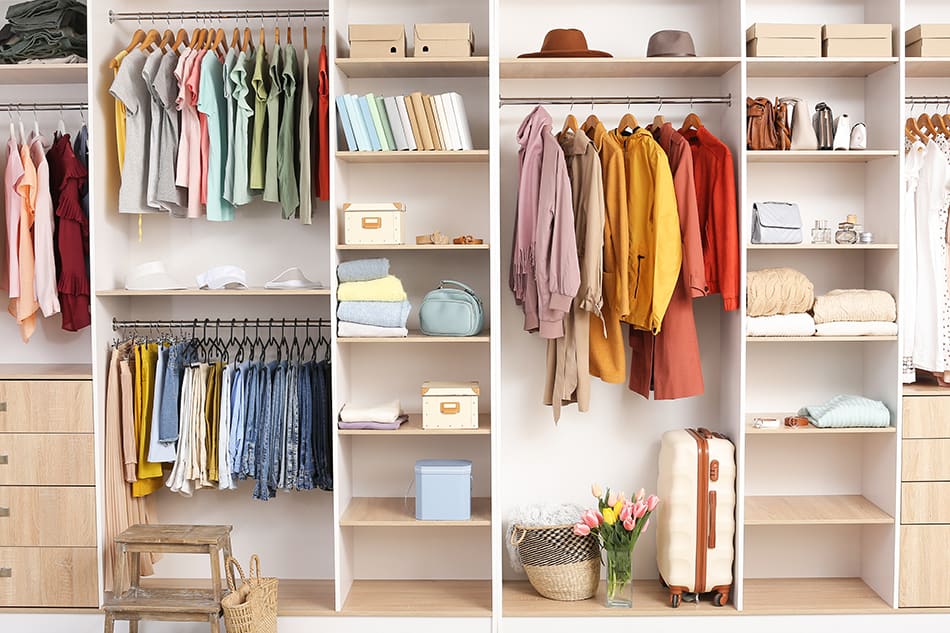 Closets often feature built-in drawers or cabinets – or both. You can find these clothing organizers in many different colors, sizes, and designs. A closet is a good alternative to dressers for saving space plus it looks aesthetically pleasing in any bedroom. Choose one that fits your bedroom and complements the overall decor.
4. Bookshelves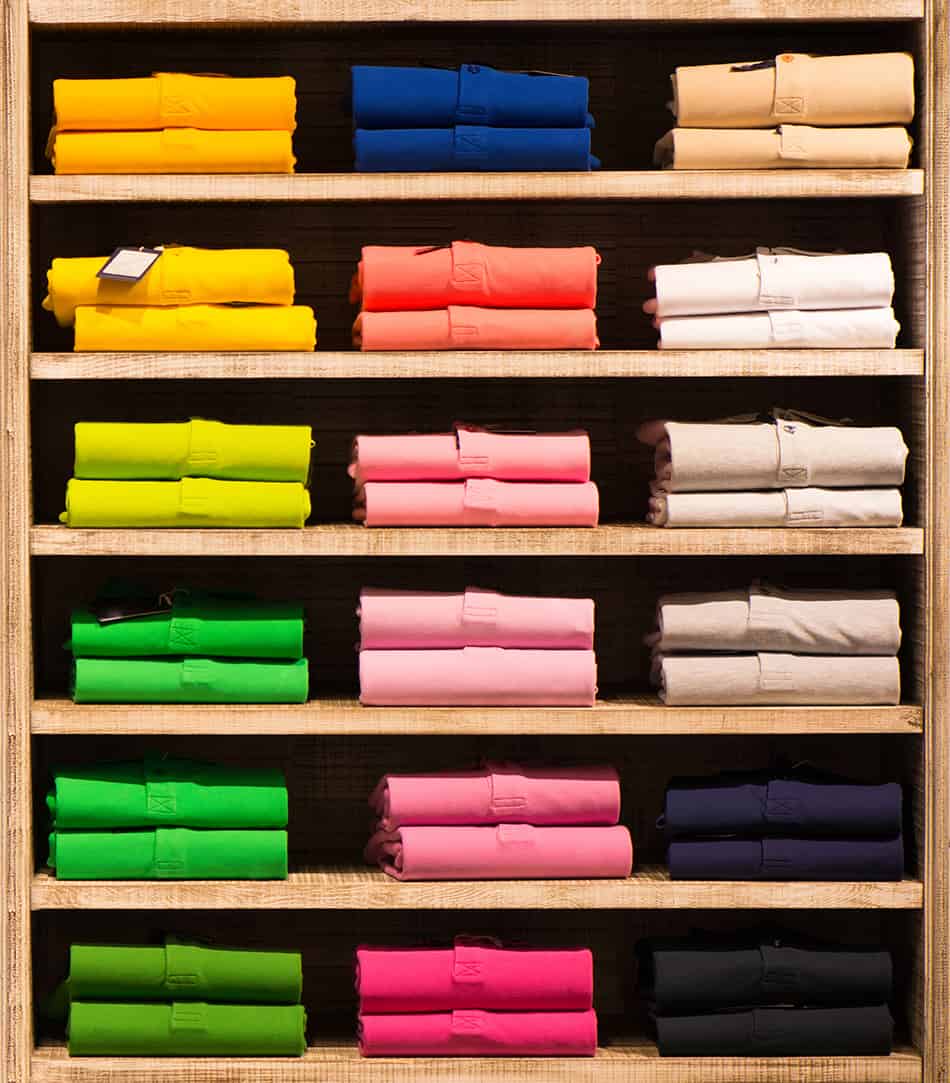 Bookshelves don't have to be just for storing books. They can easily be used for storing your clothes. These dresser alternatives make access to the clothes super easy since there are no drawers to pull in and out. You can even mix and match your clothes to create an interesting look.
There are wooden bookshelves, such as barrister designs that feature deep shelves for extra storage and provide a vintage look to your bedroom. Just make sure you regularly clean the shelves to prevent spider web and dust buildup.
5. Bedside Tables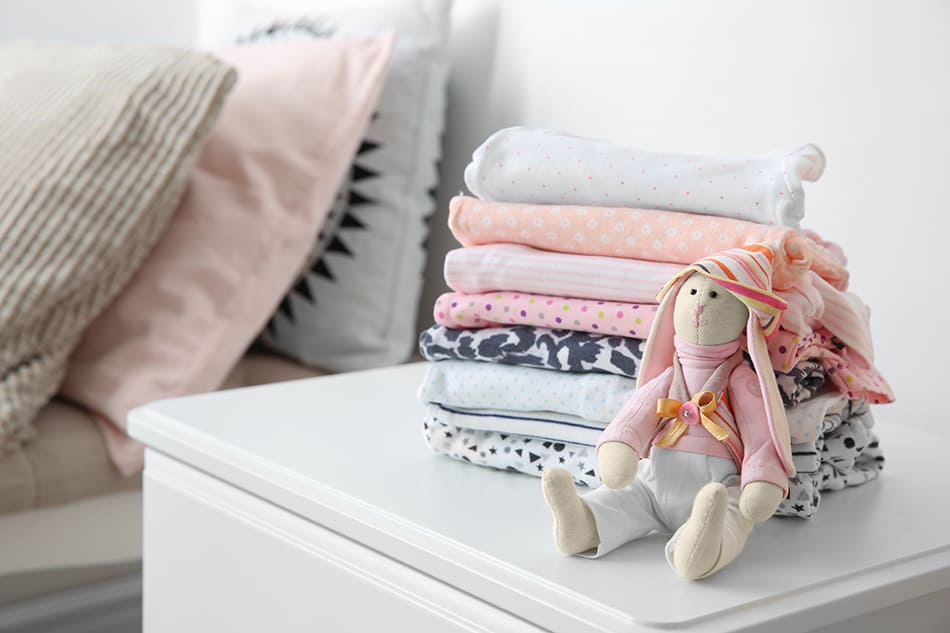 Bedside tables are small enough to fit even in the most compact bedrooms. What's more, the surface of these tables can be used for storing other accessories while your clothes can be placed in the small drawers for easy and quick access. A bedside table is ideal for storing smaller clothing items, but if you still need additional storage, consider adding a closet.
Due to the small size of bedside tables, they are extremely easy to move around whenever you are rearranging your bedroom. These dresser alternatives are available in many different styles and colors, from vintage to contemporary so it's easy to find the one that fits your bedroom decor.
6. Custom-made Clothes Organizer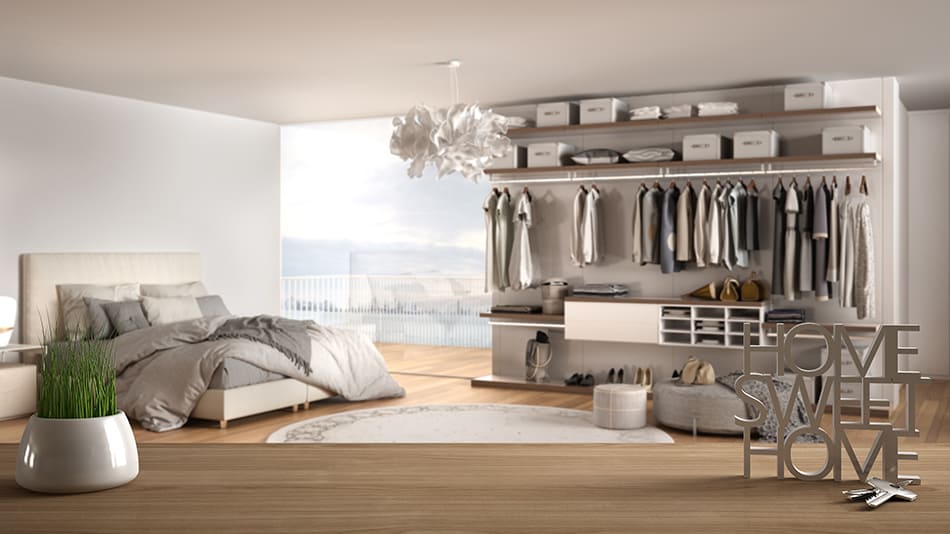 A large clothes organizer that's custom-made to fit your bedroom is a great alternative to a dresser – as long as your bedroom has the space to accommodate this furniture item. Such organizers feature plenty of shelves, drawers, and racks of different sizes to neatly store your clothes. Look for a style that works best for your personal needs and make sure you choose the size that's most appropriate for your items of clothing.
7. Decorative Wall Hooks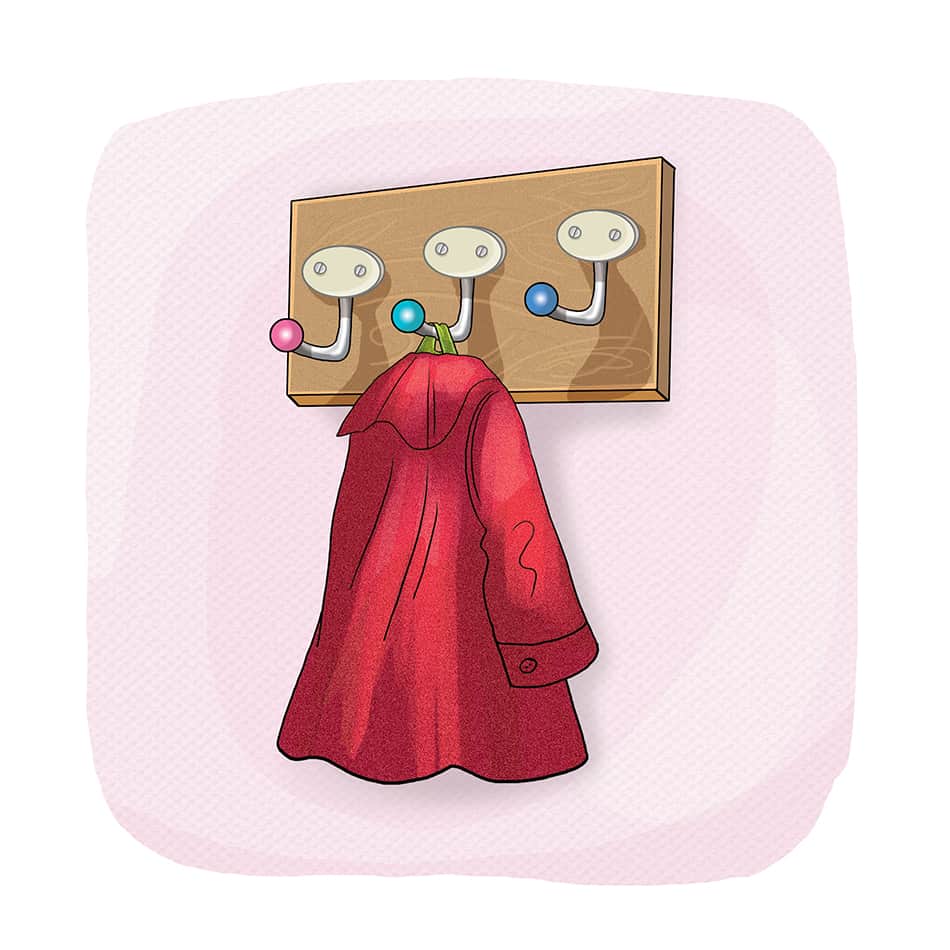 For a minimal, yet functional option, hang some decorative wall hooks in a row or individually around your bedroom walls. This is a great option for small bedrooms.
Hooks can be used for hanging multiple bathrobes, handbags as well as clothes and other essentials. But try not to hang too many hooks as the walls can end up looking a little cluttered or messy.  
8. Wooden Crates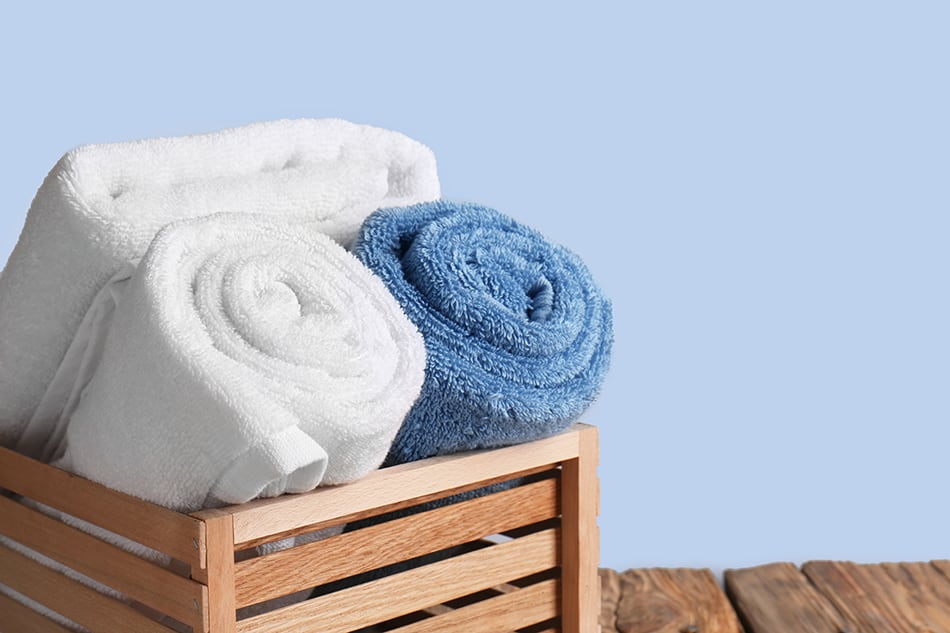 Another minimalist storage option that's readily available in most local stores is a wooden crate. You will need several crates to use as a dresser alternative. These simple and authentic storage ideas will look great with any bedroom decor. Choose from small or large sizes and be sure to sand the wood before giving it a fresh coat of paint to match with your interior.
You can store different types of clothing in each crate and even add more levels as and when necessary.
9. Vintage Suitcases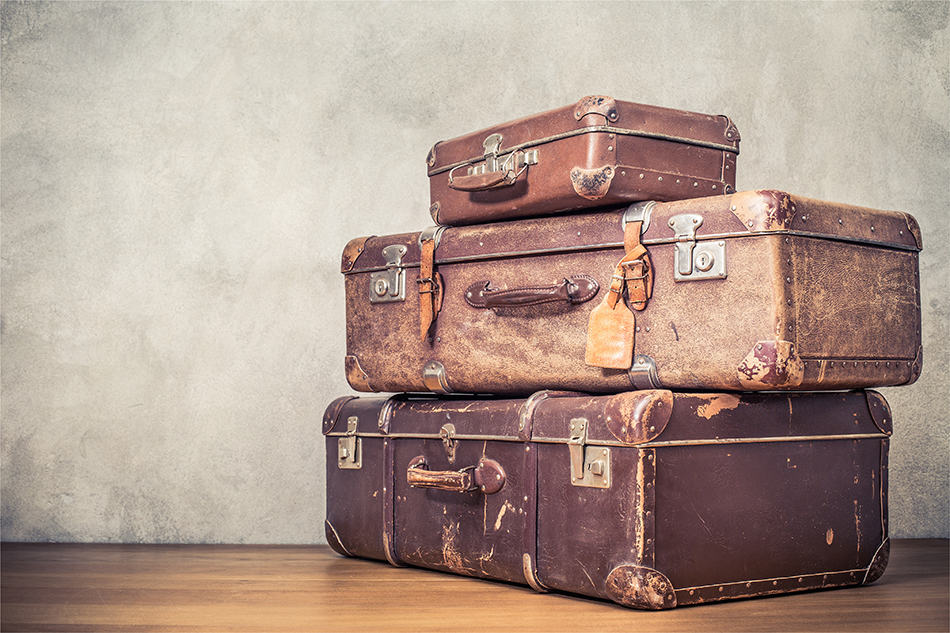 Vintage suitcases are a unique alternative to dressers. They can be used to store the clothes while functioning as a decorative piece stacked up at the corner of the bedroom. You can find such suitcases in vintage stores, each with its own charm and character. Just make sure you clean them thoroughly before placing your clothes in.
10. Armoire
Another vintage clothing storage idea that will add character to your bedroom is a rustic armoire. This stunning piece of furniture has shelves and racks for placing lots of clothing and other items in. Choose from carved wooden designs that come in light and brown colors. Armoires are made of natural materials that enhance the rustic look of a traditional bedroom.  
11. Trunks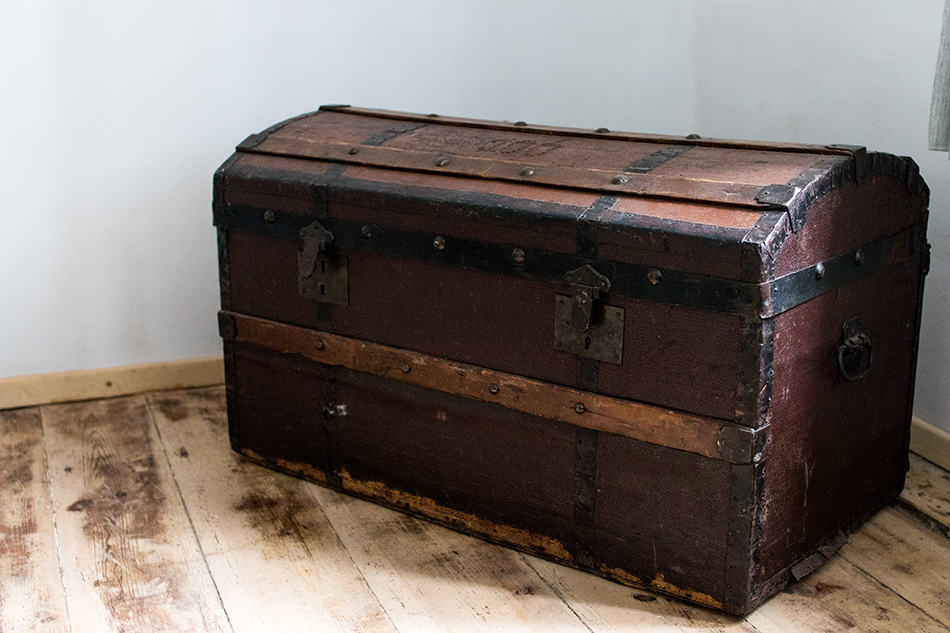 Have an old trunk you don't use anymore and don't know what to do with it? These repurposed storage solutions are super easy to use for your clothes and they make a visually beautiful alternative to dressers. Whether you have wooden or metal trunks, you can spruce it up and use it as a clothing storage. Most vintage stores also have trunks that are in a wide range of designs and colors. They can be arranged in a variety of ways to suit your interior decor, and they come with functional handles for easy handling.  
Another great advantage of trunks is their deep space for stacking folded clothes in. The wooden varieties can serve as decorative pieces to enhance the room's visual appeal.
12. Cubicles
Boxes or baskets inside cubicles make an ideal dresser alternative for storing your clothes. These cubicles are easy to use as all you do is just pull out the baskets to retrieve your items. Aside from providing storage, cubicles also add character to your bedroom. For example, if you want to create a traditional look, choose wooden or wicker cubicles in darker shades, and for a modern look, opt for plastic or metal designs. For the kids' bedrooms, go for brightly-colored plastic cubicles. You can easily find these cubicles in furniture stores, or make your own from baskets.
13. Hanging Wire Baskets
Wire baskets are another unique and creative dresser alternative that involve hanging some wire baskets on the wall. These metal baskets are simple and affordable to use as all you need are some baskets and hooks. The wall-mounted wire baskets are open and provide quick access to your clothing, but that's not all the benefits they offer. If you lack space in your bedroom, hanging wire baskets is a clever space-saving solution that not only looks good but is also highly practical.
14. Wall-mounted Open Shelves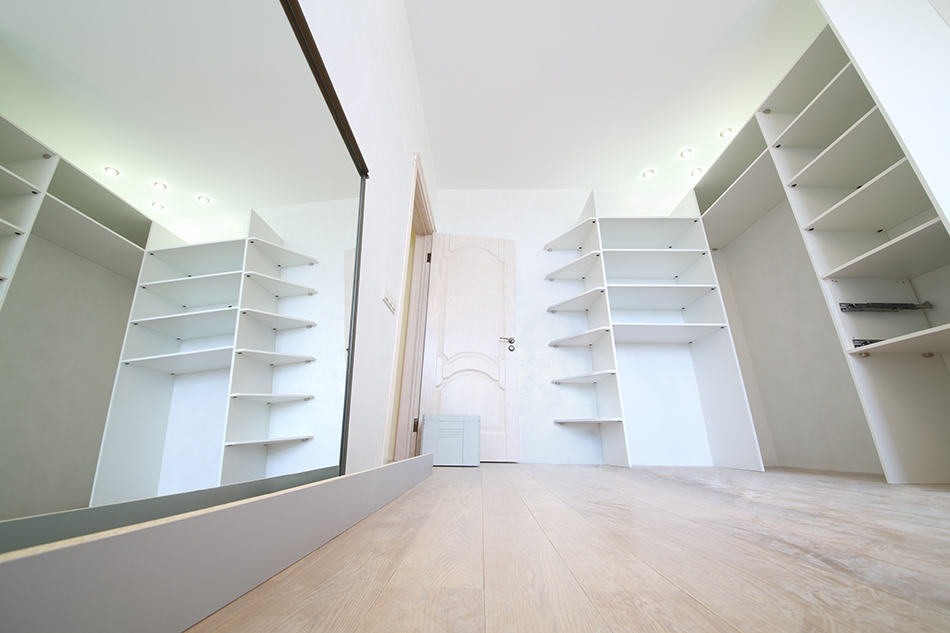 Open shelves not only save space but they also help keep your clothes better organized. These are one of the most popular dresser alternatives found in bedrooms. You can simply add some open shelves in the wardrobe as extra storage, or if you have a walk-in closet, hang as many shelves as you need.
15. Stackable Plastic Boxes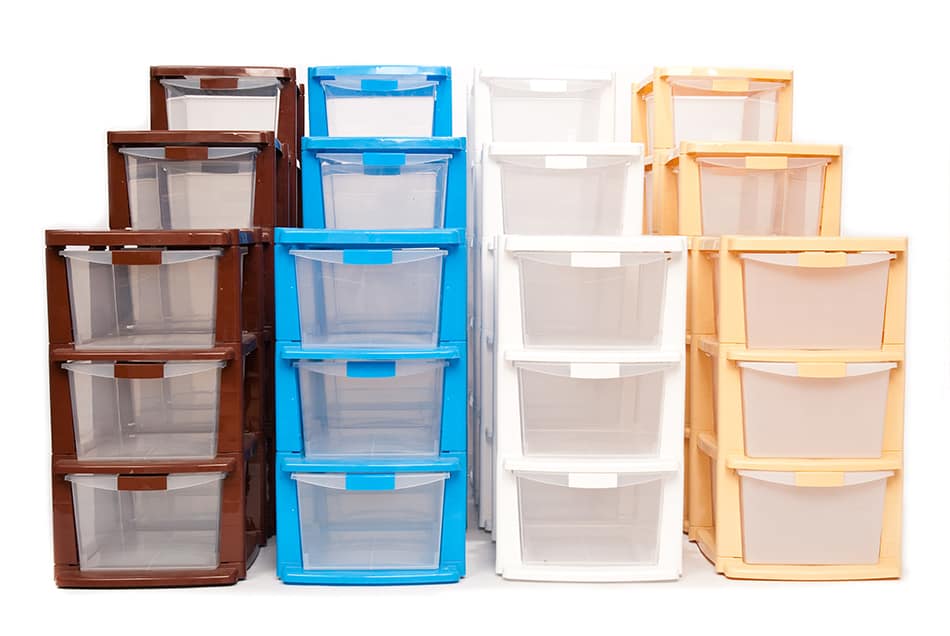 Plastic boxes come in a variety of sizes and make a great storing idea for clothes. The transparent designs help you keep your clothes better organized without having to constantly pull out the drawers or open the lids to see what's inside. Furthermore, they can be stacked to make the best use of the vertical space. Most supermarkets and furniture stores sell cheap plastic boxes, with or without wheels and lids.
16. Ottomans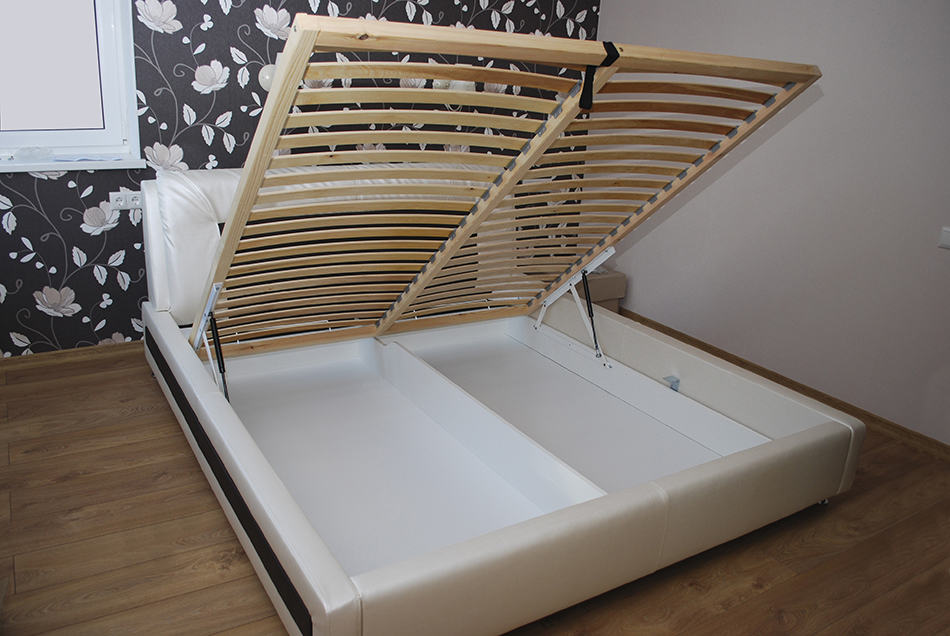 Ottomans don't just make great seating or footrest solutions; they are in fact the best secret storage idea you can have in your bedroom. These functional furniture items have a multi-purpose usage that makes them a better alternative to dressers. Choose from different styles and materials that come with lids. You can place your ottoman in front of the bed or have several ottomans for stowing your folded clothes in.
17. Wicker Laundry Baskets
Contrary to popular belief, laundry baskets aren't just for dirty garments. They can work as an alternative to dressers for storing your clean clothes in. The design of wicker laundry baskets means you can easily slide them in and out and stack them as multi-layered drawers. These basic, yet functional dresser alternatives are cheap to buy and provide you with plenty of space to store your clothes in.
18. Tall Baskets with Lids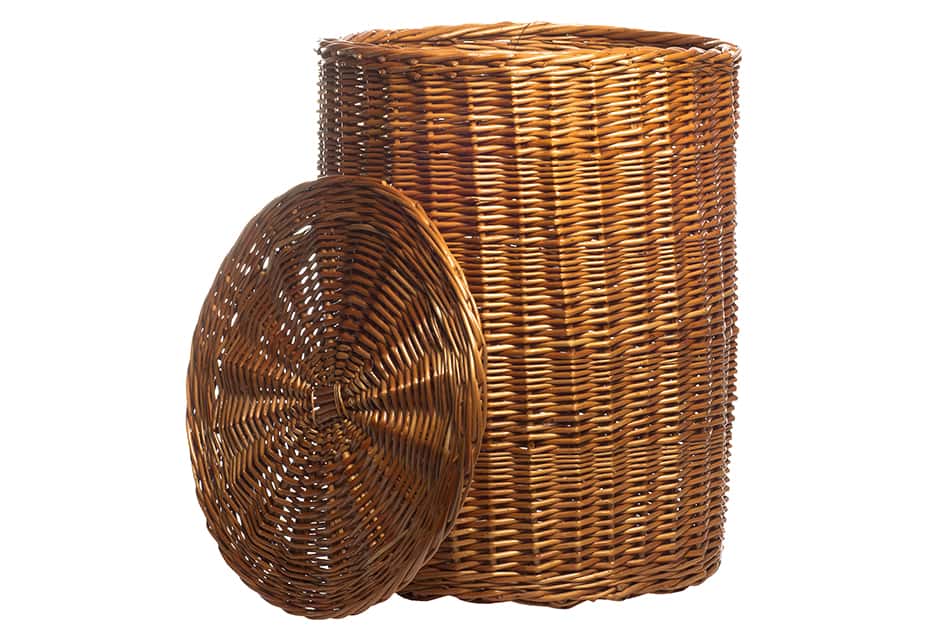 Similar to wicker laundry baskets, the tall lidded baskets are serious space savers to store your bedding and clothing items in. Place the baskets in any corner of your bedroom to double as a storage solution and decorative feature.  
19. Racks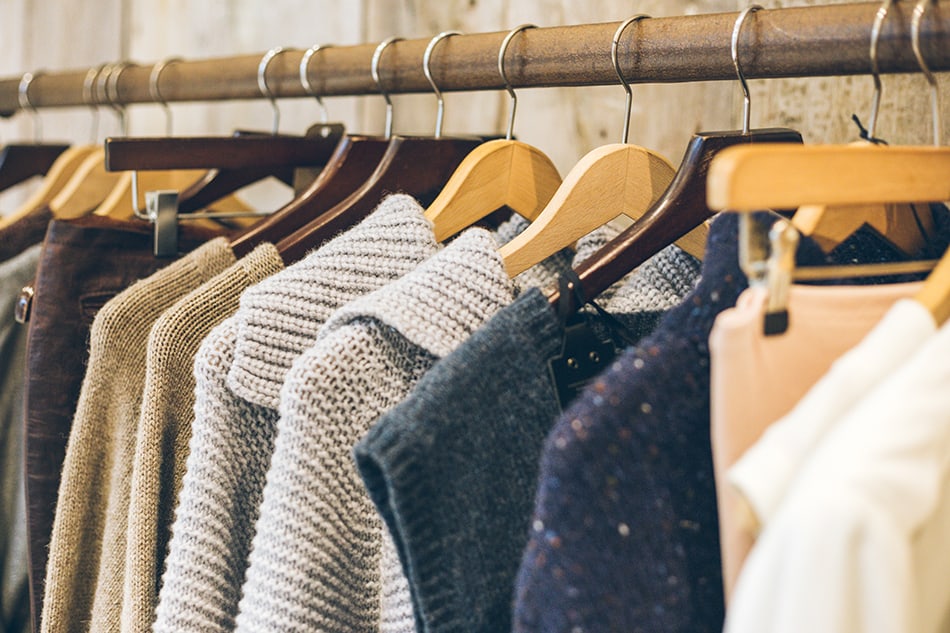 Clothing racks are available in a variety of sizes, materials, and styles. From the simplest and smallest racks to the larger and more elaborate designs, you're bound to find the one you need as a dresser alternative. These racks can be used to hang folded-up clothes, shoes, and even bedding items. If you don't like the idea of having your clothes on display, place them in a zipped cover before hanging from the clothing rack. The zipped cover hides your clothes and provides an organized and stylish look.
20. Chest of Drawers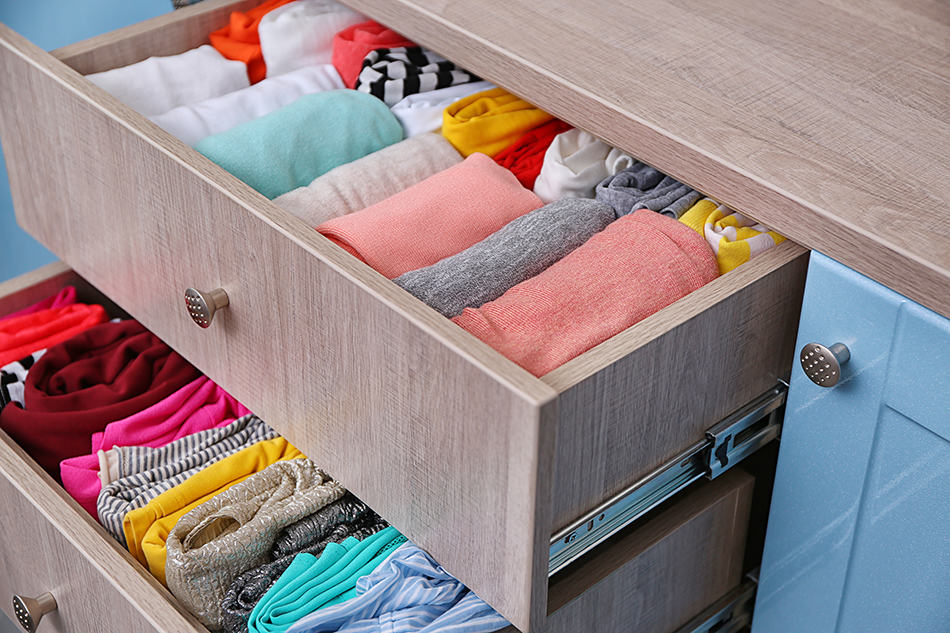 A chest of drawers has been used for clothing storage for many decades. These bedroom furniture items are spacious and allow you to stack your garments neatly. They come in a wide range of colors and designs plus you can arrange your clothes in a variety of ways to make the most of the available space.
A wooden chest of drawers at the foot of the bed is a great addition to your bedroom's decor. It's visually appealing, and serves a functional purpose. For example, you can use the chest of drawers for clothing, seating, and for putting on your shoes. It certainly makes a versatile and classy alternative to dressers!
21. Multi-level Stacked Wooden Drawers
Another stylish option to store your clothes and save floor space is in the form of multi-level stacked drawers. These dresser alternatives are a fun and creative way to organize your clothes. They can be stacked against the wall and you can choose the colors that best suit your bedroom decor. Tip: small wooden bedside tables can also be turned into stacked drawers. Use your creativity and stack them in non-symmetrical arrangements.
Final Thoughts
Whether you are looking for an alternative bedroom dresser to save floor space, or you simply want a more creative option to fit your interior decor, you can find the perfect substitute from my above list of ideas. All the dresser alternatives I've come up with are inexpensive and most will maximize the space in your bedroom. From vintage clothing storage items to trendy and modern alternatives, when it comes to choosing the right one for your needs, just think outside the box!