Storage benches are very important double-duty furniture for people who like to keep their homes clutter-free and inviting. It is extremely easy to accumulate clutter in a home where there are no storage benches; for this reason, many people turn to these benches to give their rooms a clean and inviting atmosphere.
Ever wondered why you walk into some homes and the entryway is free of shoes and all other kinds of clutter that besiege entryways in many homes? Storage benches give you a chance to store these kinds of clutter and keep them out of people's way.
Storage benches also provide a good sitting place in any part of the house. They make perfect coat racks, as they can be built with hooks for hanging coats and jackets.
In short, storage benches are great for relaxation and for organizing the home; they've been known to provide great storage space for keys, socks, scarves, and gloves, among other things. Today's storage benches are built to be very functional, easy to maintain, and easy to fit into every space.
People typically choose the type of storage bench to buy based on several considerations. Namely:
Style
Storage type
Components
Intended location in the home
The material it is made of or the type of storage it provides
This article will explore the various types of storage benches based on the classifications outlined above.
Types of Storage Benches based on Their Style
Storage benches come in various styles. When picking out one, you may want to pick a bench that matches the design of your already existing furniture. The styles available include:
Retro
Traditional
Scandinavian
Vintage
Modern
Contemporary
Mid-century modern
Types of Storage Benches based on Storage Type
Flip-Lid Top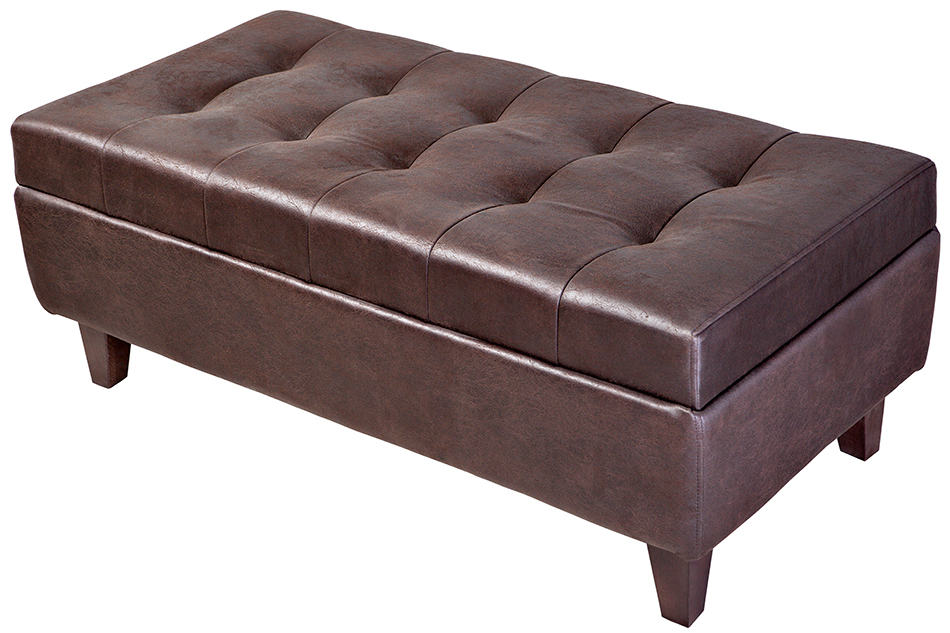 This kind of storage box has a lid that easily flips to reveal large storage space underneath. To make things simpler, this storage space can be divided into compartments. This is the most common type of storage bench, and it the largest storage space. You'll often find it in playrooms with kids storing loads of toys in them.
Cubby Bench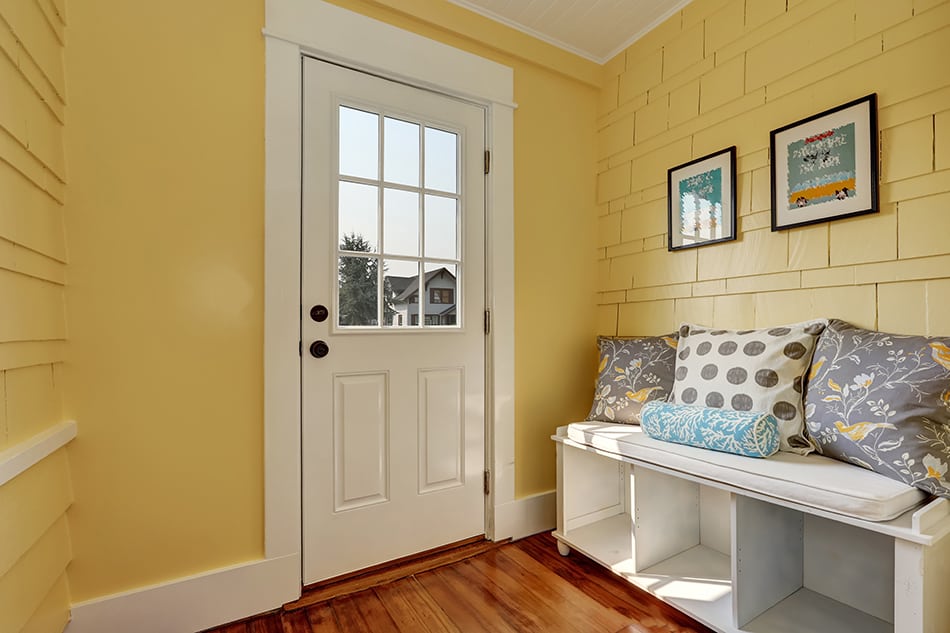 These are storage benches made with individual cubbies, perfect for anyone tired of having several belongings lumped together in one big box. Cubby benches are the perfect way to compartmentalize your belongings. These little square or rectangular cubbies are often perfect for storing kids' clothing according to types. Their tops also double as a bench.
Drawer Bench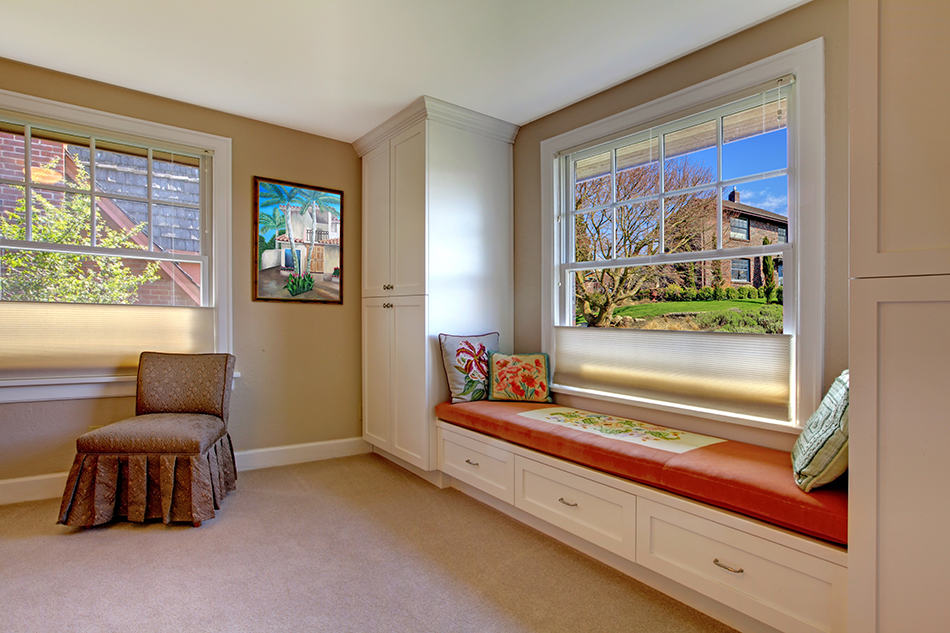 These kinds of storage benches come with a solid top, then several pullout drawers. These drawers are designed to be kept fully out of sight when not in use so that the bench appears like just an ordinary bench. The benches are also designed to allow you to pull out the drawers without having to bother anyone sitting on the bench.
Shoe Bench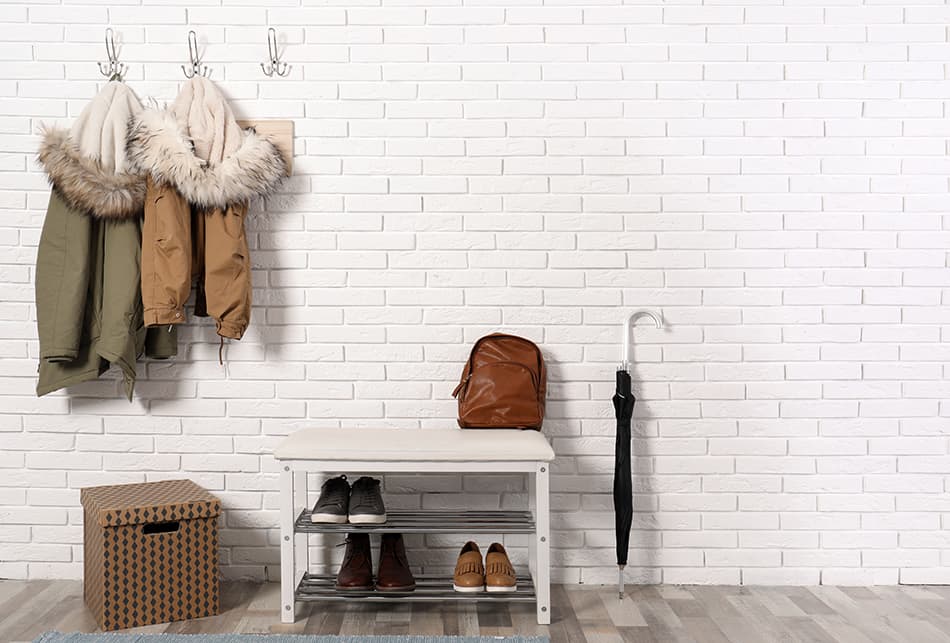 Shoe storage benches are the perfect way to keep clutter at bay in your entryway and bedroom. As their name implies, these benches come with lots of little cubbies for shoes. They are also a place to sit and get comfy while putting on and taking off your shoes.
Cabinet Bench
Cabinet benches come with cubbies just like cubby benches; however, cabinet benches also have little doors covering these cubbies, which allow you to hide your stored items away.
Types of Storage Benches based on Their Components
Storage benches with arms
Many times, people who need storage benches also need a place to relax, so they try to kill two birds with one stone by getting a bench that's also comfortable and relaxing. Gone are the days when these benches were made of nothing but solid uncomfortable wood. Now there are beautifully upholstered benches with arms where people not only store items but also sit and relax. These sturdy yet attractive benches with arms come in a variety of upholstery styles to fit every home. Storage benches are usually covered in microfiber, leather, cotton, or line. The toughness of these fabrics is perfect for storage benches that experience heavy traffic to ensure they do not easily get worn out.
Storage benches without arms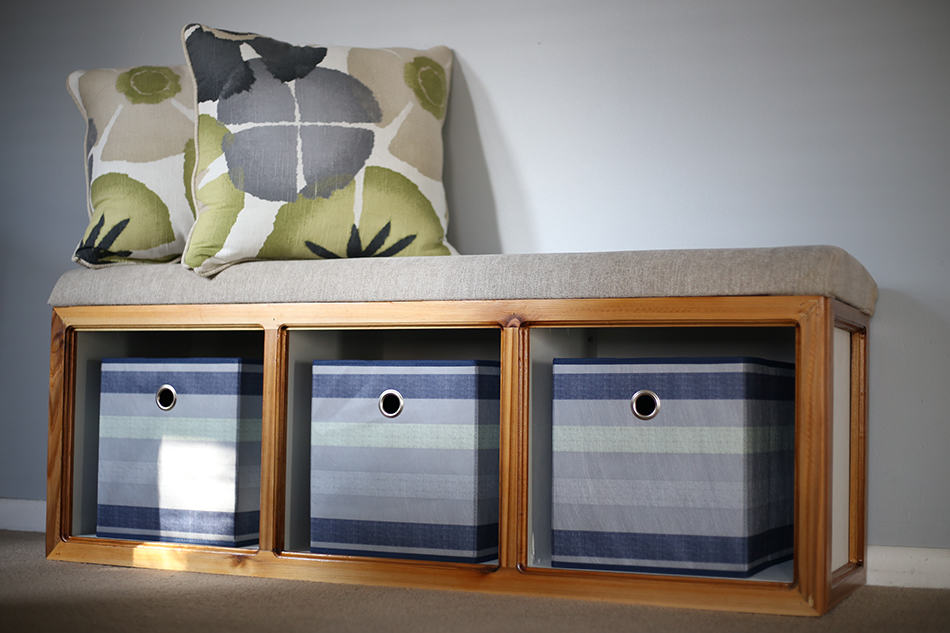 Just as their name implies, these kinds of storage benches have no arms but can be used for relaxation and storage. They are available in many styles to match any part of the home.
Storage benches with a back
This is another great choice for people who love to combine storage and relaxation. Storage benches with backs are a great addition to most hallways as they are not just useful for storing shoes, scarves, and gloves. You can also relax and recline on them while putting on and taking off your shoes. etc.
Storage benches without back
ou can never have too many storage spaces in your home, not when the storage space comes in a beautifully upholstered bench without a back. Storage benches without backs can also double as fabric-covered ottomans.
Storage benches with back and arms
Their backs and arms make them so comfortable for sitting and relaxing that they can also serve as couches. Their arms provide support for when you want to sit or get up while their backs protect your back. Inside you'll find well-hidden storage compartments. These kinds of storage benches come in various designs, and you can always find one to suit your décor.
Storage benches without back and arms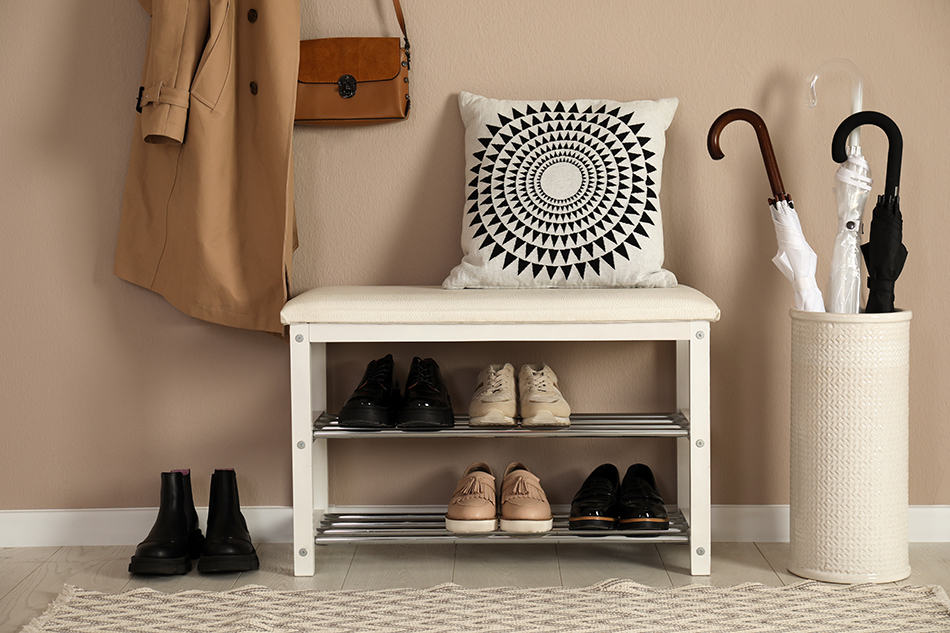 These are the simplest kinds of storage benches, having neither arms nor backs but having sufficient storage compartments to store a good number of items.
Types of Storage Benches based on Material
Fiberglass storage benches
Fiberglass is surprisingly strong because it's lightweight. From as far back as the mid-twentieth century, it's been used in making furniture. It's a preferred material because it doesn't scratch easily; it's nonporous, low maintenance, and also UV-resistant. This makes it a more preferred choice than ordinary plastic.
Plastic storage benches
Sometimes, storage benches made of plastic are the perfect ones to withstand the elements. Plastic storage benches are typically used outdoors as the material is less likely to be damaged by snow, rain, and sunshine. They are perfect for storing things like shovels for shoveling snow, chemicals for the pool, accessories for an outdoor barbecue, etc. Plastic storage benches are environmentally friendly, which means they will be easy to recycle when you no longer need them. They are more affordable than many other materials. They are lightweight, which means they're quite easy to carry around. They're almost impossible to break and come in almost every color you can think of.
Wood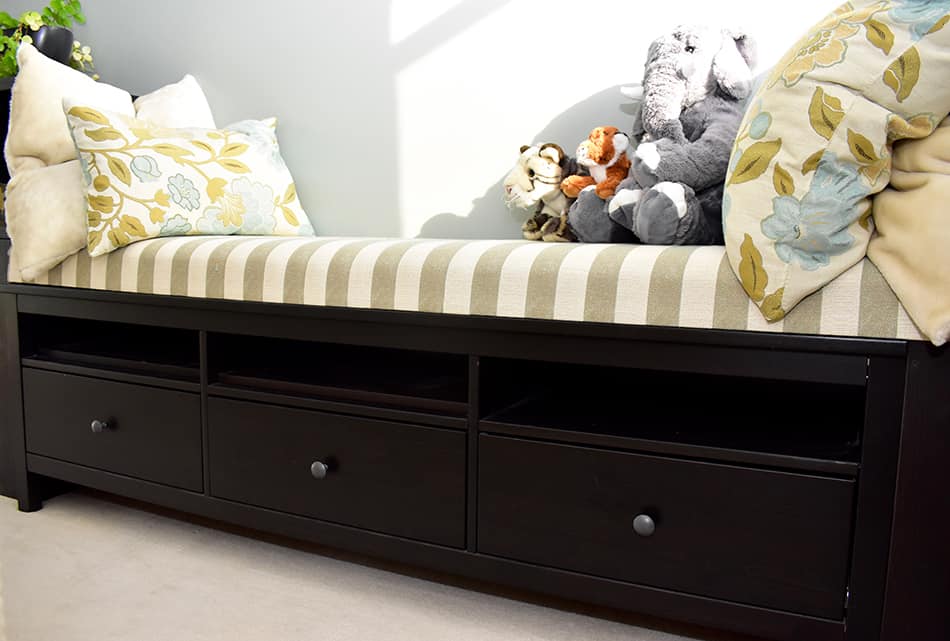 Wood furniture typically made from oak, mahogany, or redwood is known to be strong and durable. If you need a storage bench that would last forever, then wood is the way the go. Asides from being long-lasting, it's versatile and comes in a wide variety. Their ease of maintenance makes them a top choice of bench material. All they need is a regular wipe on the surface, and they'll look as good as new. Wood storage benches also add some charm, elegance, and sophistication to a room, instantly changing the way your room looks and feels.
Wood might cost more than other materials, but it is definitely worth the price as it lasts years. It can also be easily modified to look different when you're tired of the original look. This can be done either by adding newer parts or by refinishing through processes like painting, sanding, and staining.
Metal
Metal storage benches are burglar-proof, water-proof, and fire-proof, so it's easy to see why they'd be loved. They're a lot stronger than other materials, which means they can survive a lot more years. However, they are heavy and difficult to move around. Though metal benches are strong, they can be tastefully upholstered to create additional comfort for sitting.
Wicker
Wicker storage comes in many colors and blends perfectly into outdoor spaces. The downside of wicker is that as strong as they are, they may still start to unravel occasionally. They're also a bit uncomfortable for sitting. Despite this, wicker is still a popular choice for storage benches and can bring any space to life when done the right way. To make it comfortable for sitting, the top of the wicker bench is often padded with soft materials.
Leather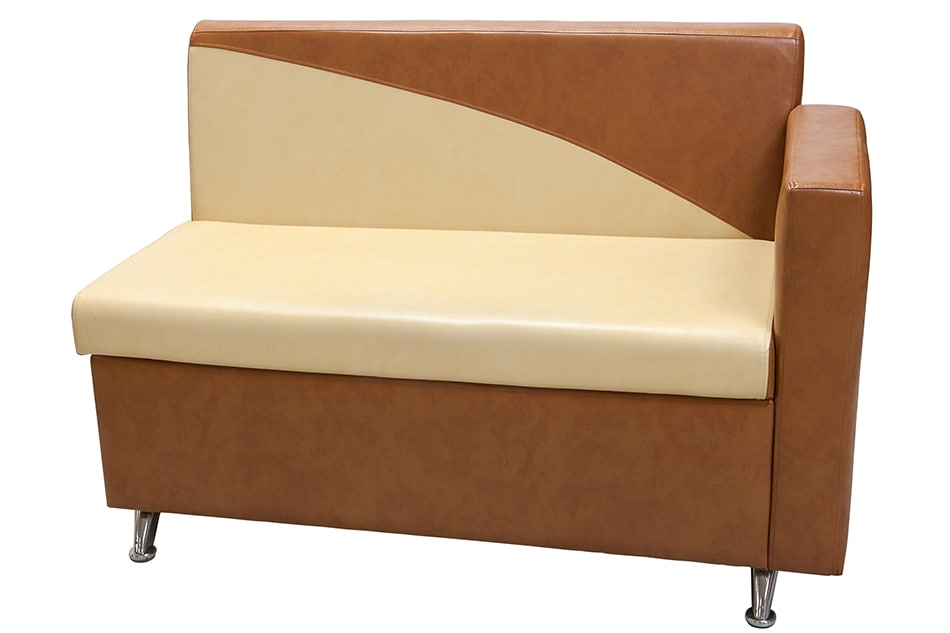 Leather has great aesthetic value, is extremely low maintenance, and resistant to dirt and spills. It is said that they can last a lifetime when taken proper care of. Leather storage benches make a great addition to every bedroom as it makes every space look nicer, warmer and a lot more inviting. Leather storage benches might cost a bit higher than other benches, but their durability makes them worth the cost.
Types of Storage Benches based on Their Location in the Home
Storage benches used outdoors
Outdoor storage benches are usually kept in the garden, on the patio, or by the swimming pool. They are the perfect place to store gardening supplies, grilling accessories, or even drinks for outdoor hangouts. When picking outdoor storage benches, it is usually advised that you stick to plastic, wood, or wicker as these as more likely to withstand changing weather conditions.
Storage benches used indoors
Storage benches are functional and fine-looking; because of this, many times, they are needed in many parts of the house indoors. Places where you could use a storage bench inside the house include:
Storage benches for the bedroom
In bedrooms, storage benches usually fit perfectly at the foot of the bed. Not only is it convenient there, but it also makes for better décor. Bedroom storage benches are the perfect place to store spare blankets, bedsheets, cushions, etc. You can find a way to match them to the bed so that they just look like an ottoman at the foot of the bed. This provides better visual appeal. Get one with a nice cushioned top so that it could serve as a couch too. Backless storage benches are the best fit for the foot of your bed.
Storage benches for the kitchen
Storage benches in the kitchen are not just great for putting away all the extra kitchen items that you'll rather not have just laying around; they are also a perfect place to sit in the kitchen for a quick meal. When placing storage benches in the kitchen, remember to get one that matches the overall style of the room. More importantly, pick a bench with a back so that you'll be more comfortable when having your meals in the kitchen.
Storage Benches in the entryway
This is one of the places most deserving of a storage bench in every home. Storage benches in entryways are typically used to store shoes, gloves, scarves, and any other items that people typically take off once they step in the door. These benches are also sat on a lot, which is the reason it's important to get one made from sturdy material so that they do not buckle under the pressure of traffic. Benches made of wood or metal, with nicely cushioned tops, are the best for this.
Storage benches for kids' bedrooms
There are a lot of small items in kids' bedrooms that could easily be stored away in storage benches. This includes shoes, toys, school supplies, etc.; these benches even provide additional wardrobe space for when you need two or more kids to share a room. Additionally, they provide a play space for the kids or a place to do their homework. When picking out storage benches for kids' rooms, it's better to get one with compartments so that the kids don't pack all their belongings in one huge bin. Also, get one with very soft cushions.
Storage benches for the family room
Storage benches in the family room have to be stylish, comfortable, and functional all at once. It provides extra storage space while providing a comfortable sitting space and contributing to the room's visual appeal. If you do not have a lot of space in your living room, get a storage bench to provide a much-needed additional sitting or storage unit.