If you're a history buff, you may know the word ottoman as the name of an old Asian empire. But that's just one of the things you should know about this piece of furniture.
Do you also realize that there are many variations of an ottoman? Knowing the types of ottomans, including the materials from which they are made, can help you in choosing the right one for your home.
What Is an Ottoman?
An ottoman is a piece of furniture named after the Ottoman empire, which was dominant during the 18th century in Turkey. But the first Ottomans were far different from what we know or use today. It was an upholstered piece of furniture sans arms and piled with cushions.
Think of it as a combination of a sofa and a floor mat. The Turkish people used it primarily for seating, especially for guests. They even developed a smaller version of it so that it could be placed in the corner of most rooms.
The Ottoman Empire would then fall to the hands of French conquerors. After some time, the Frenchmen noticed the small and low-lying furniture. But they thought of it as a footrest, and they brought the idea back home. Since then, the ottoman became widely available not just in Turkey but also throughout Europe.
Today, it is a multi-purpose furniture type in a house that can be used for seating and storage. It can even be used as a coffee table. Some ottomans can even be used as a footrest.
The size of the ottoman has also evolved through the years. The first Ottomans were a lot bigger than what we see today. Most ottomans are around two feet tall, but you can also find taller ones. It is also freestanding, meaning it is often scattered around in a room.
Types of Ottoman
Tufted Ottoman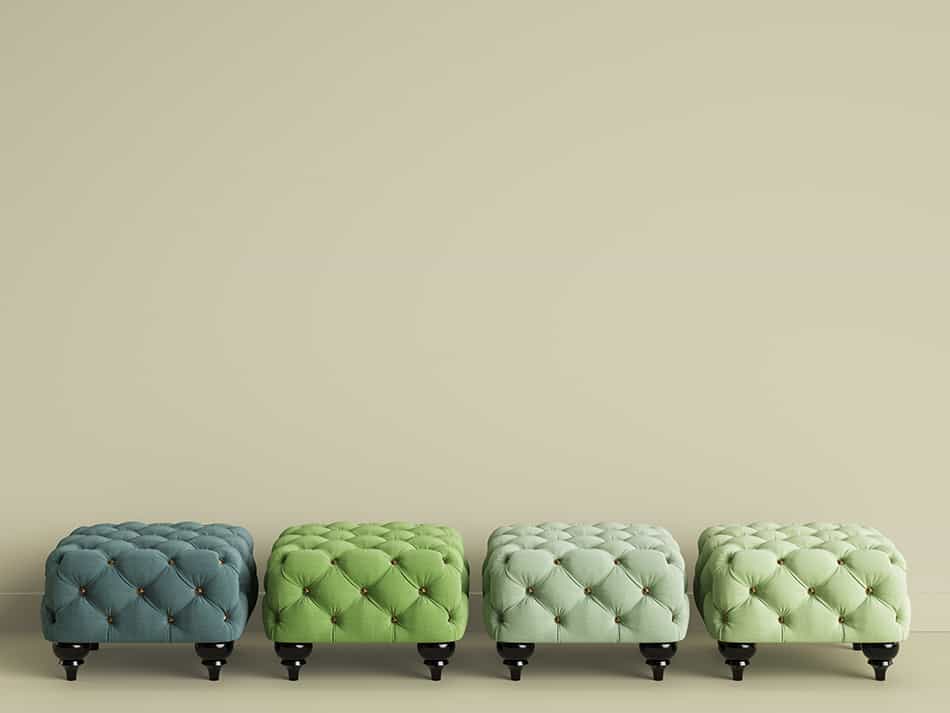 One of the more common types of ottomans is the tufted ottoman, which is an elegant and attractive choice for any household. Upholstered using quality fabric, a tufted ottoman may come with or without interior storage.
Tufted ottomans have a more durable and long-lasting fabric due to the tufting technique, which also reduces unwanted material bunching. This type of ottoman has distinctive hills and valley contours, making it stylish enough to complement traditional décor in a room.
Traditionally, the tufted ottoman is intended as a footrest. However, because of its unique tufted design, it is mainly used as a decorative piece of furniture. As such, this is the kind of ottoman that's usually placed in an elegant room like the office of a company president or any high-ranking, powerful official.
But this doesn't mean that you can't use a tufted ottoman for other purposes. Again, the versatility of an ottoman means you can use the tufted variety for other uses, like holding a tray of snacks or as extra seating for an unexpected guest.
Smooth Ottoman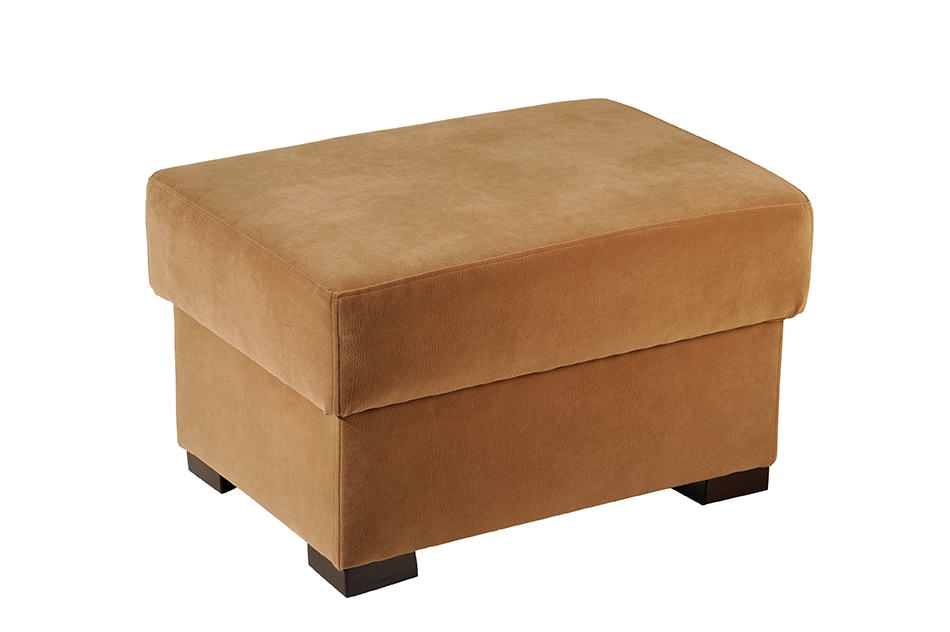 A smooth ottoman features a smooth top hence its name. This is the type of ottoman that's more suited as an extra seat. It can also blend well with other furniture, such as the sofa.
The smooth ottoman is traditionally made with a thick and high-density sponge, making it softer and more comfortable to sit on. You'd also want it to be constructed of high-quality solid wood for a sturdy base. A smooth ottoman may have or not have storage.
Ottoman with Storage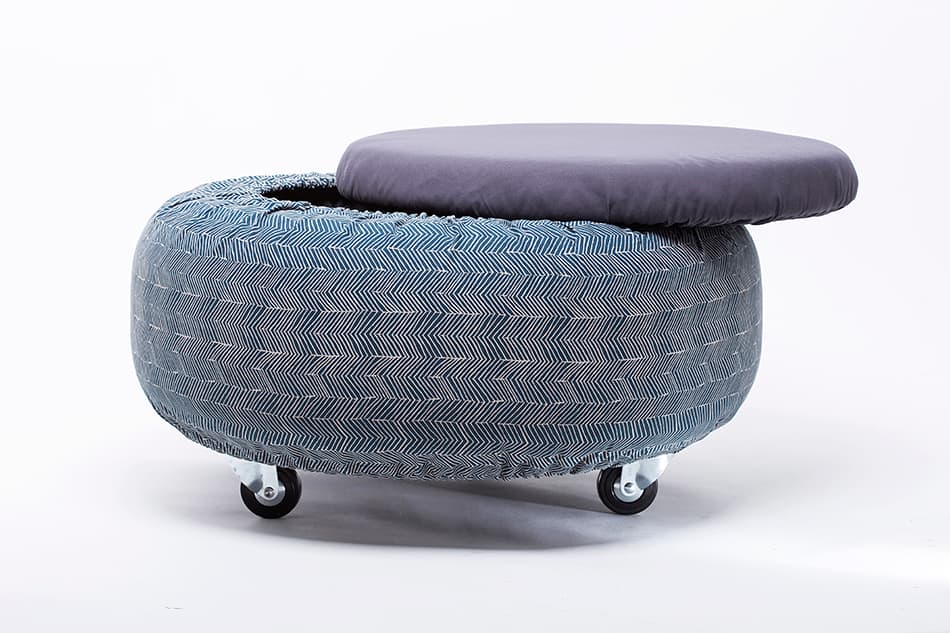 If you want an ottoman where you can place small items, then an ottoman with storage is the type that you're looking for. An ottoman with storage may come with a removable top or a flip-top cover.
There are many things that you can store in an ottoman with storage. These include toys, magazines, and throws. You can store remote controls in there, too, as well as other living room clutter.
It can be said that an ottoman with storage is ideal for small homes because it can serve different purposes. It is not only a place for you to kick up your feet but also for hiding anything in your living room. And yes, it can also be a place where you can sit.
Like the other types of ottoman in this list, a storage ottoman comes in various shapes, sizes, and materials. Cube is perhaps the most popular shape for a storage ottoman. Its shape allows it to be stacked, arranged, and even repurposed. It is available in cloth and leather variants. There are ottomans with storage that have a smooth top, while others are sized like a coffee table.
Ottoman as Coffee Table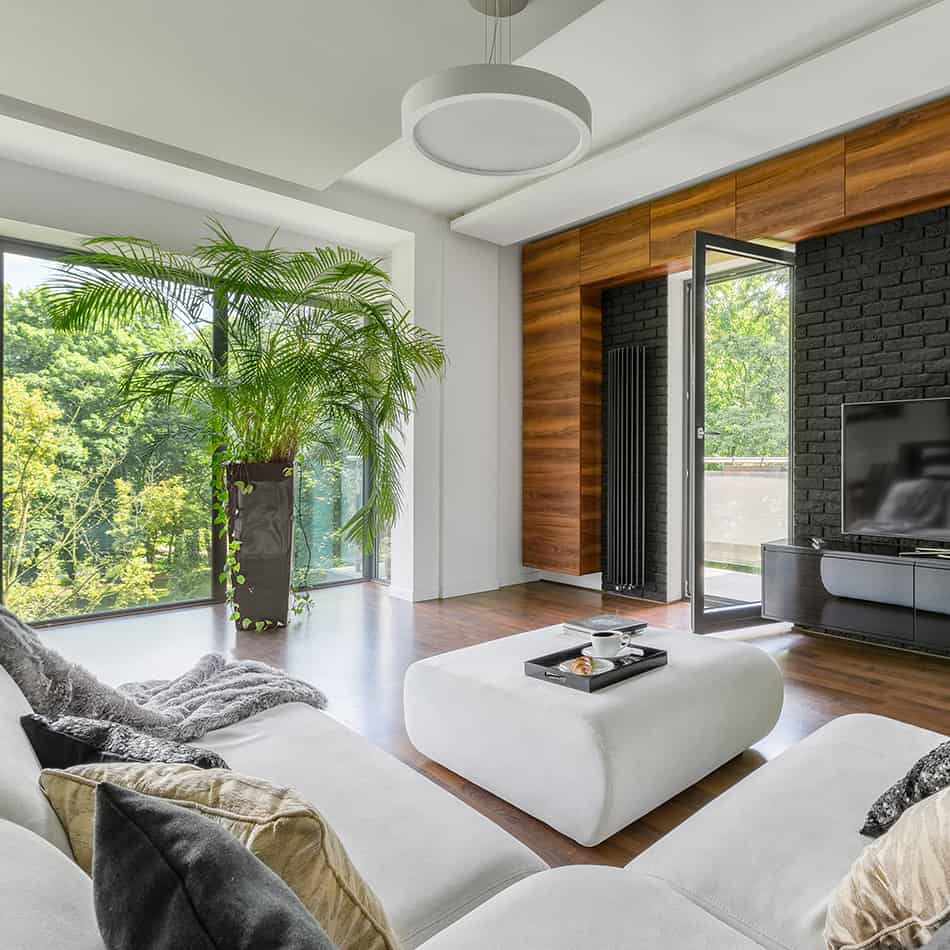 Speaking of a coffee table, some ottomans can serve as one. An ottoman coffee table has firmer padding compared to the other types of ottomans. The firmer padding enables it to endure having to hold trays, glasses, and cups filled with coffee and other beverages.
Also known as the cocktail ottoman, the ottoman coffee table is made from different materials ranging from chenille, microfiber, and leather.
If you are leaning towards getting his type of ottoman, do get one with a flatter surface. Avoid buying an ottoman coffee table with a tufted top as the surface would be uneven, and risky to place glasses filled with liquids. You may also add a small tray on an ottoman coffee table for enhanced stability.
Glider Ottoman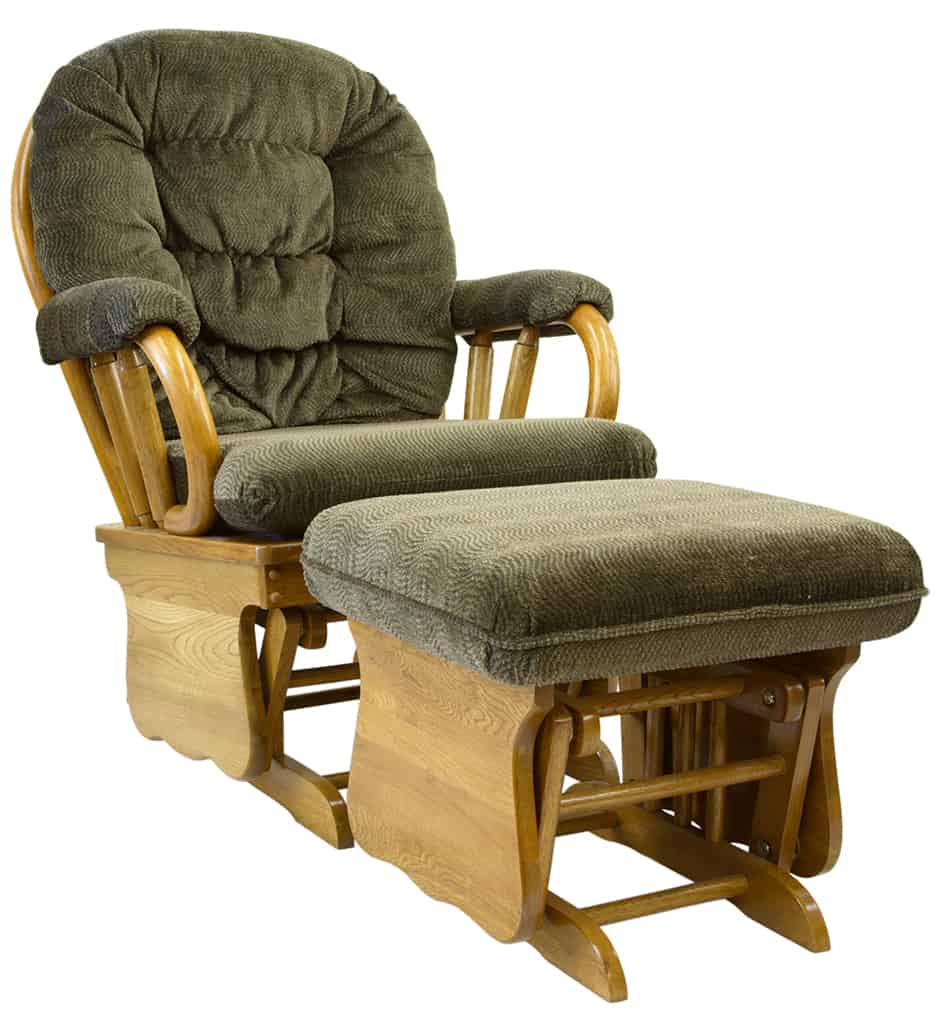 The glider ottoman, meanwhile, is usually paired with or used alongside a glider or a rocking chair. In this sense, the glider ottoman serves as a comfortable gliding footrest.
This is the type of ottoman that is usually seen or placed in a family room and nursery. It is usually square-shaped. The material may vary, but it usually matches the material of the gliding seat, which it complements.
Ottomans According to Shapes
Ottomans can also be classified according to their shapes.
Rectangle
The rectangle is, without a doubt, the most versatile and common shape for an ottoman because of practical reasons. For one, its wide surface area means it can hold as many items as possible.
Rectangular ottomans come in many sizes and are often suitable for replacing coffee tables. Due to their size, you can easily flush them against a wall. Moving it to another space or area of your home is also possible because of its flexibility.
Circular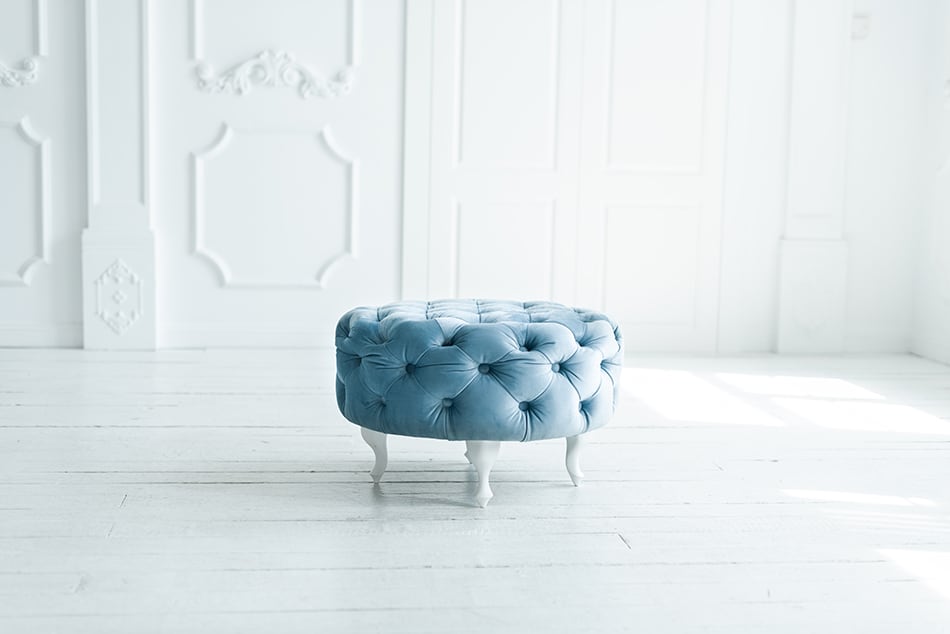 There are also circular ottomans which can either have soft or hardtops. Designed primarily for use in the family room, a circular ottoman may or may not have storage space as well. Some are made entirely of wood and have provision for space beneath its top.
But there are also circular ottomans sans any storage space and instead meant to replace a coffee table with their unique centerpiece. You can also find smaller circular ottomans for footrest or seating, but not as common.
Square
Finally, there are the square ottomans. Compared to rectangular and circular ottomans, squared ottomans are less common. This ottoman type usually comes with a removable lid for storage. Those that don't have provision for storage are instead used primarily for seating or for the footrest.
Upholstery Options
Ottomans also differ according to the upholstery used in them.
Fabric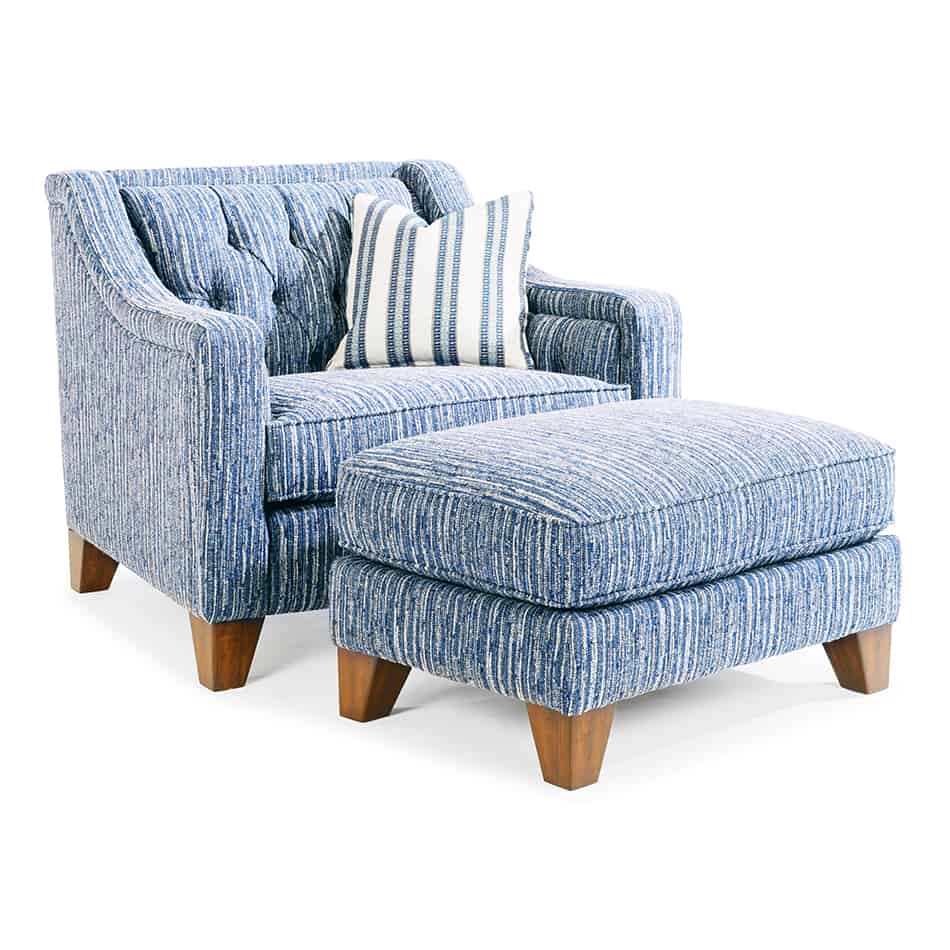 Fabric is perhaps the most common type of upholstery for ottomans. It is not only versatile but comes in a wide variety of textures, colors, and designs. Because of its qualities, a fabric ottoman can fit within practically any space.
Leather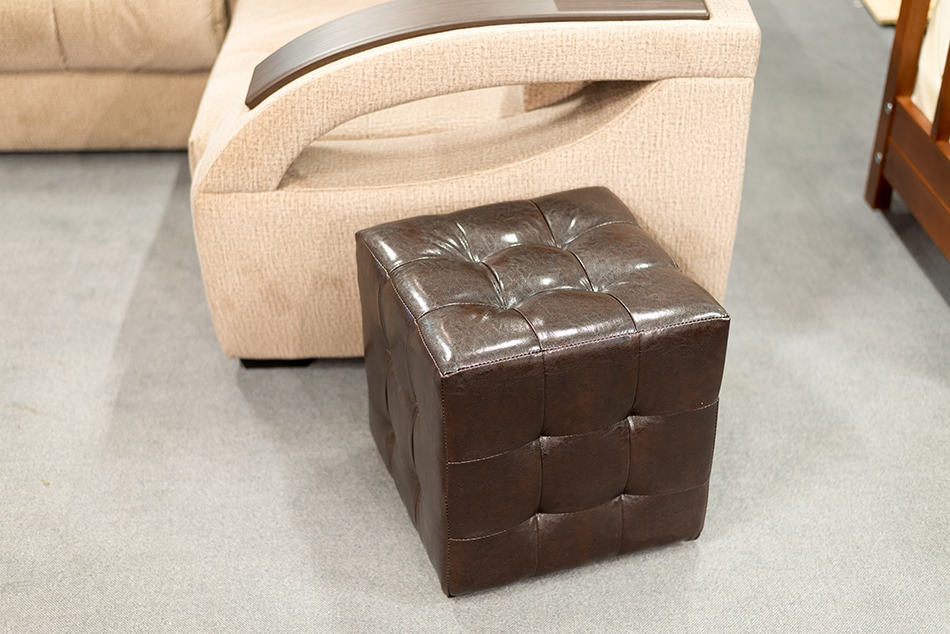 Then there's leather upholstery. It may not be the most versatile out of the ottoman upholstery options, but there is also no denying that this is the most luxurious option.
It can make any ottoman look elegant and rich. An ottoman with leather upholstery can also enhance the look of any room. Brown and black are the two most common color choices for ottoman leather upholstery.
Velvet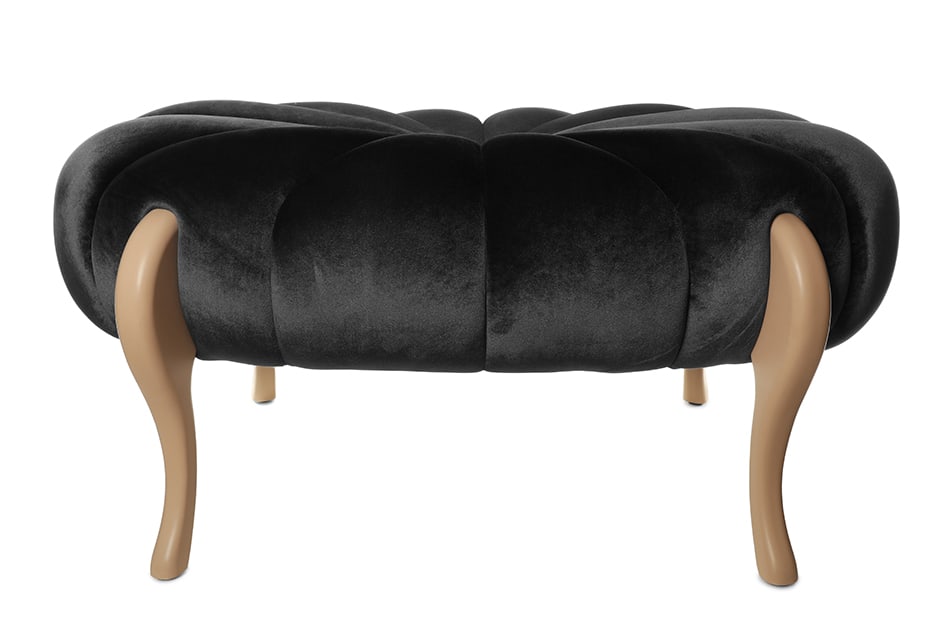 Velvet is similar to leather upholstery for ottomans in the sense that it can make any room look more elegant.
But it adds a more stunning textural detail compared to leather. A velvet-upholstered ottoman can spice up any room.
Rattan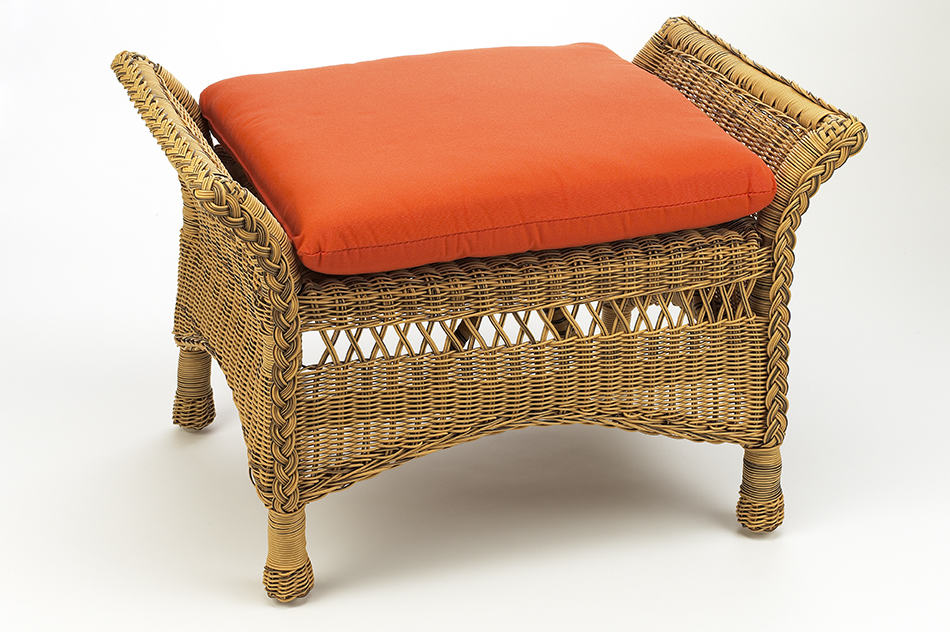 You can also find ottomans made of rattan upholstery. Rattan is a woven material that's tough and durable. It is also lightweight and sturdy. But it is not exactly the most luxurious upholstery option for ottomans.
Suede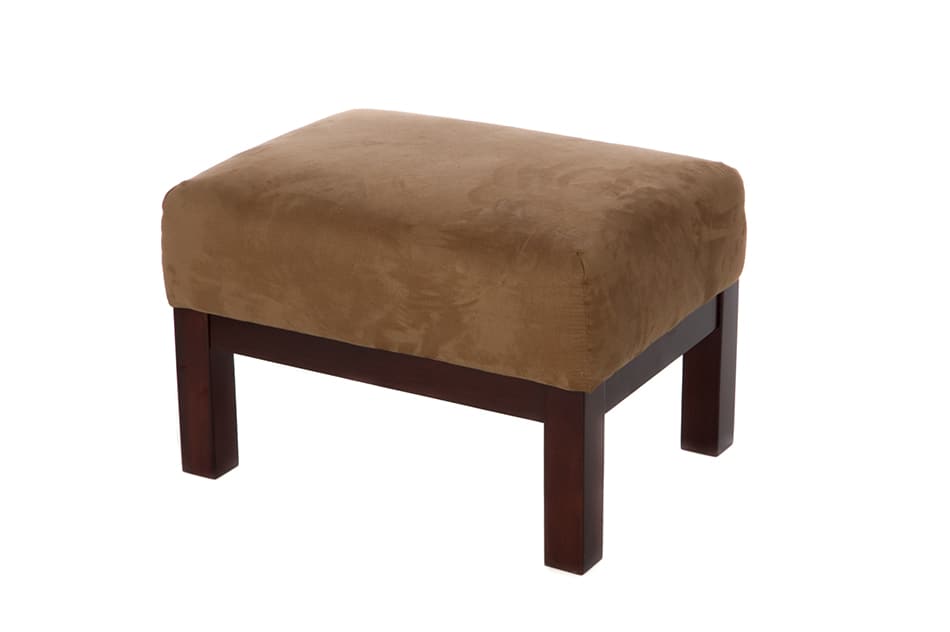 Finally, suede has a unique and unmatched feel. Its tone is always fresh and alive. Its soft look when brushed also gives it a distinctive appearance. However, this is not the most common upholstery option for ottomans.
Ottomans According to Storage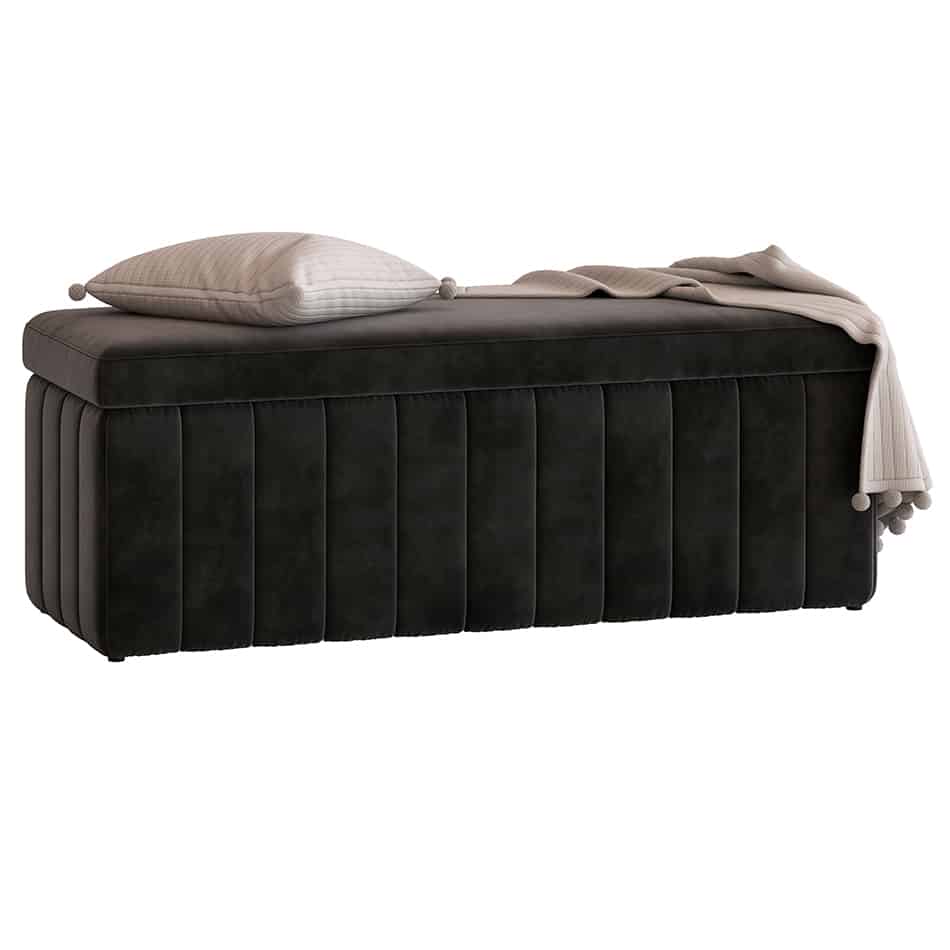 By this time, you already realize that one key feature or function of an ottoman is its storage. It can also be said that ottoman types may vary depending on the storage options offered.
Ottoman with an Open Lid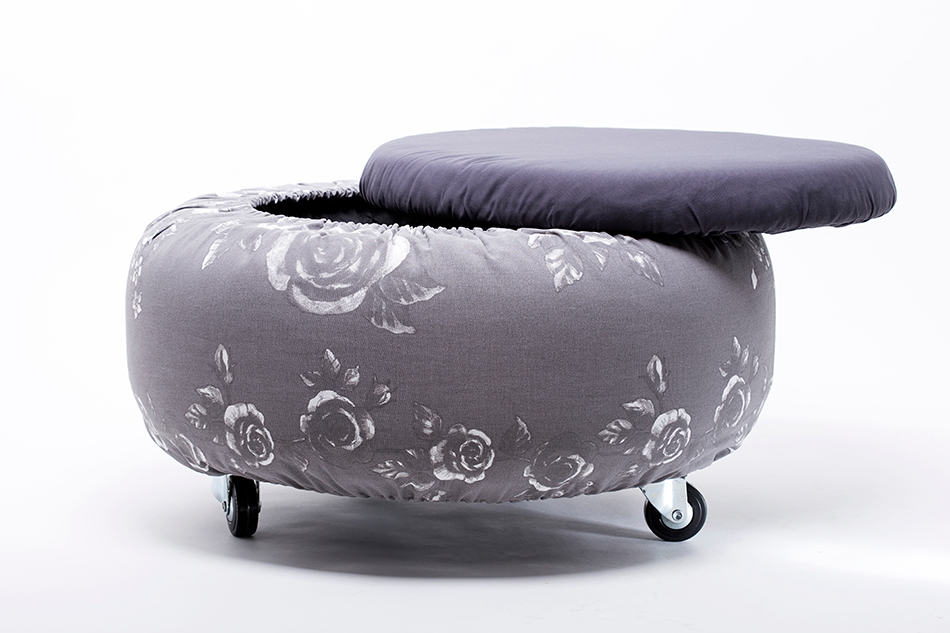 The open lid is the most common option for storage in an ottoman. It typically involves a lid that may be lifted off to access the store items in the interior.
Ottoman with a Drawer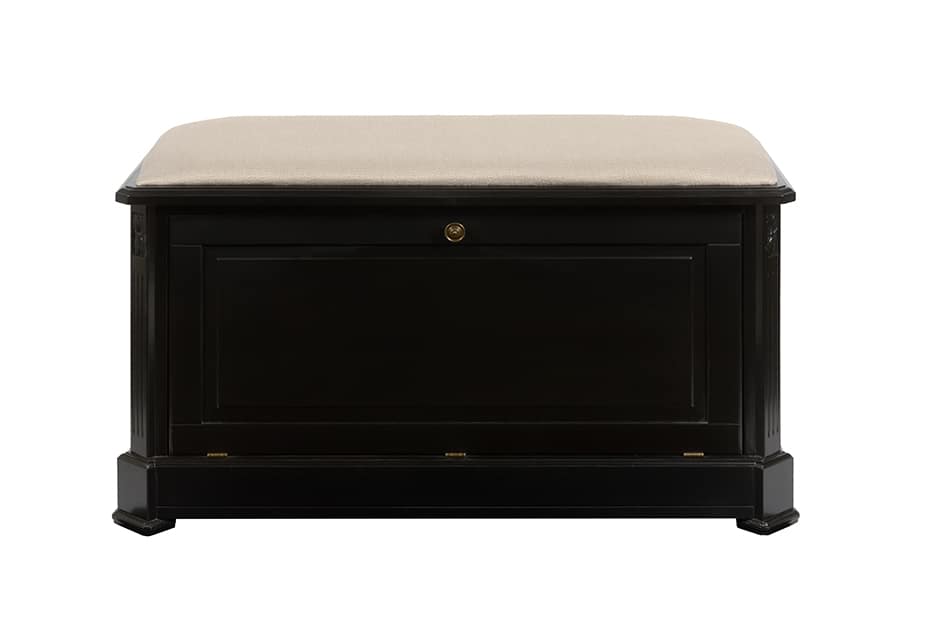 Some ottomans come with a drawer. An ottoman with a drawer subtly allows storage. Think of it as an ottoman that also works as a cabinet. A drawer is usually found in an ottoman with high legs.
Nesting Ottoman
The third and less common storage option for the ottoman is the nested design, which integrates several aspects like storage and reconfigurability. This means that this type of ottoman will not only be used for storage but also for other purposes like dining and seating.
How to Choose the Right Ottoman
With the number of ottoman types to choose from, you might be overwhelmed or even clueless about how to go about your shopping. Continue reading to find out more about choosing the right ottoman for your home or office.
Purpose
The first thing you have to consider when shopping for an ottoman is the purpose of this piece of furniture. Ask yourself: "how do I intend to use the ottoman?" Would you be using it as a coffee table? For an extra seat in case, many guests come over to your house? Or would it be to spruce up your living room?
If you're using the ottoman primarily as a coffee table, then pick one that's flat and made of sturdy material like leather.
If it's for seating, then choose an ottoman that matches the height of the sofa in your living room. Ideally, the color of the ottoman should also match the color of your sofa.
Learn more about the ottoman height in our article ' Ottoman Height For Different Uses '
Budget
Second, you should have a budget for the ottoman. With the numerous styles and designs of ottomans available in the market, you might be tempted to pick one that's out of your budget. You'd naturally want to get an ottoman that's within your budget.
Room Decor Style
The décor style of your room must also be considered when you are shopping for an ottoman. You should not only look at the sofa in your room but also at the other piece of furniture that you have. You'd want the ottoman to complement or match the style of the room as well as the other pieces of furniture in it.
Ottoman Size
Moreover, you must also consider the size of the ottoman and how it would fit in with the other pieces of furniture, especially the sofa. If you have a small sofa, then it makes no sense to get a huge ottoman as it would only dwarf it.
Having Pet
Finally, be practical if you have pets living with you. A stylish and expensive ottoman could only end up with dirt or stains if you have a small pet roaming freely in your room.
Conclusion
An ottoman can be a great addition to your living room. This piece of furniture can complement your sofa and make your room even more inviting. The extra storage it can provide also makes it perfect for use in the living room.
With plenty of types and options to choose from, you would be in for a treat when shopping for an ottoman. Keep in mind the factors to consider in shopping for an ottoman so that you can get the right one for your home or office.