A chesterfield sofa is synonymous with style and elegance. This luxurious piece of furniture perfectly complements a contemporary home library, study, or living room. It blends effortlessly with the decor while breathing air of sophistication.
Chesterfields have been around for centuries and offer comfortable seating without compromising the interior style of a home. They are the quintessentially British sofas that are commonly designed in rich brown leather.
In the past few decades, these sofas have been reinvented multiple times and now come in a variety of different colors, fabrics, and sizes.
Discover the interesting history behind Chesterfield sofas as well as the different types and fabrics you can choose from by reading this article now.
What is a Chesterfield Sofa?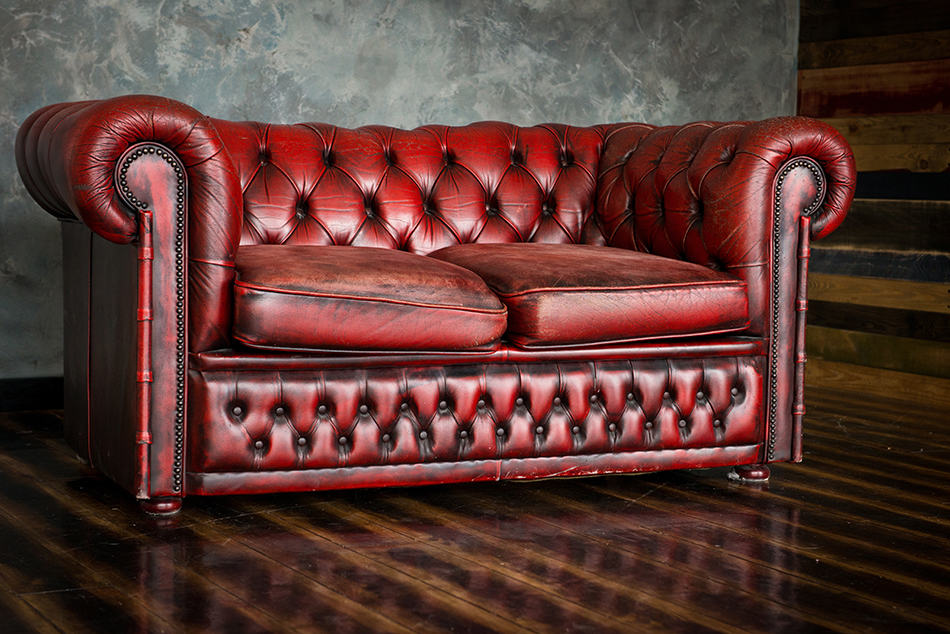 According to the Oxford English Dictionary, Chesterfield sofas were already used in England from the early 19th century. The term simply describes a large leather sofa with tufted arms that are the same height as the back.
The classic Chesterfield has deep buttons all over it and is upholstered in dark brown leather. The modern versions are in lighter colors with fabric upholstery, taller legs, and slimmer arms.
Where Do Chesterfield Sofas Come From?
Chesterfields are believed to have originated back in the 18th century in England.
The story goes that the Earl of Chesterfield, Phillip Stanhope, who was a respected writer and politician, ordered the first-ever couch design that would allow him to sit comfortably upright without wrinkling his outfit. Before Stanhope's death, he gifted the sofa to his godson and since then, rising demand for this classic piece of furniture began.
The early versions of Chesterfields were filled with horsehair and the seats felt quite rigid and uncomfortable. But it was during Queen Victoria's reign that more luxurious and comfortable features were added to the sofa.
By that time, Chesterfields had become highly popular among wealthy households and gentlemen's clubs, and 200 years later, they can safely be called a true piece of timeless classic for every modern home.
What to Look for In a Good-Quality Chesterfield Sofa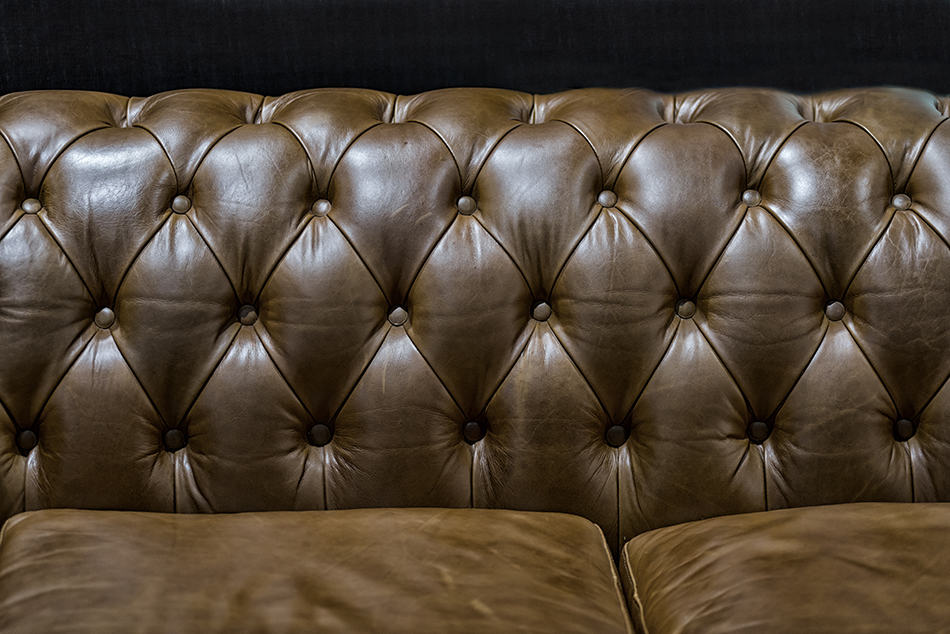 When determining the quality of a Chesterfield, The cushion filling should include foam, feathers, and polyester fibers. The filling is the key part of any sofa type as it's the deciding factor for comfort and support.
Good-quality Chesterfields consist of padding over the frame that is combined with various foam densities for a softer feel. This foam padding composite shouldn't be detectable when sitting on the sofa.
The other fillings like polyester fibers and feathers should be of substantial volume for the best seating experience. These filling materials are often used in combination with foam to provide high-quality cushioning.
To test the quality of your Chesterfield sofa, simply lift it up and feel the weight to see if it feels solid, sturdy, and heavy.
Why Choose a Chesterfield Sofa for your Home
Leather and just about every other type of fabric Chesterfields are highly versatile and suit any environment. In fact, a classic chesterfield sofa can be paired with many stuff to create a variety of styles for the home.
These elegant items of furniture are instantly recognizable thanks to their deep buttoning and low-lying rolled arms.
Not only do these sofas ooze sophistication, but they also have the ability to blend effortlessly with any room type and interior design.
To help you choose the right one for your home, take a look at the following types of Chesterfield sofas and fabric options:
Types of Chesterfield Sofas
1. Two-seater Chesterfield Sofa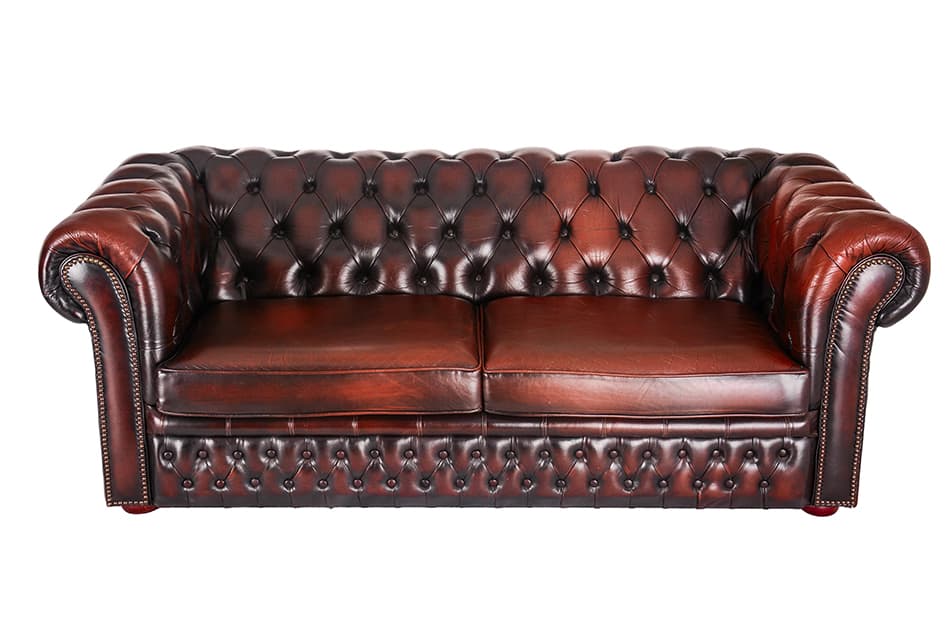 This type of Chesterfield is a smaller design that's suitable for two people. Its intricate details include unique hand-coated authentic leather upholstery.
A two-seater Chesterfield can fit any space, especially smaller apartments and compact living rooms.
2. Three-seater Chesterfield Sofa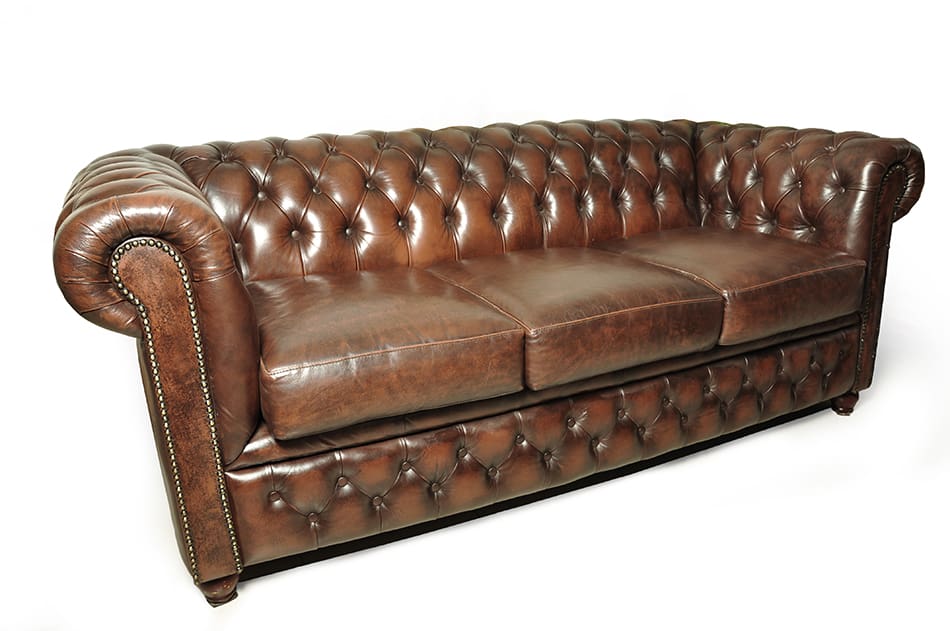 The three-seater Chesterfields are the larger sofa versions suitable for three people. They are available in various colors, such as red, brown, green, black, and blue.
3. Chesterfield Club Chair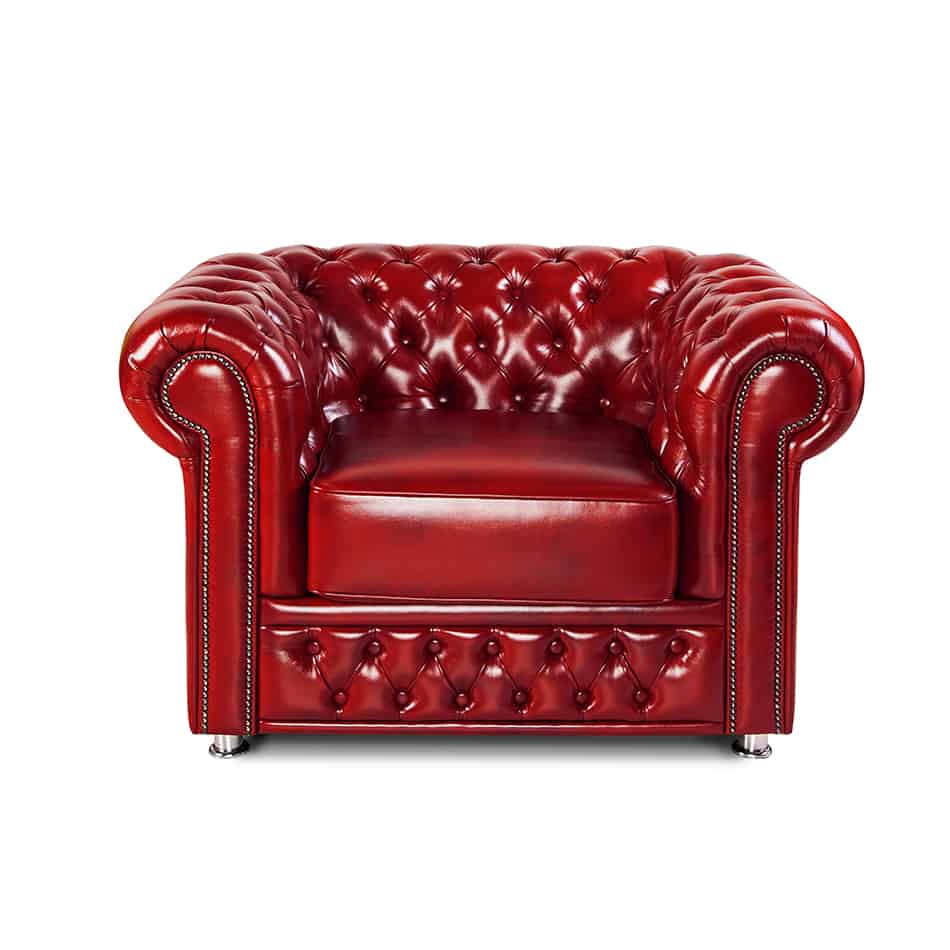 For a comfortable and stylish seating option, the Chesterfield club chair is the perfect solution. The club chair is available in numerous colors and is based on the same buttoned design and high legs as the sofa.
The main difference is its higher back which makes it easily fit into any corner of the room.
4. Chesterfield Sofa Bed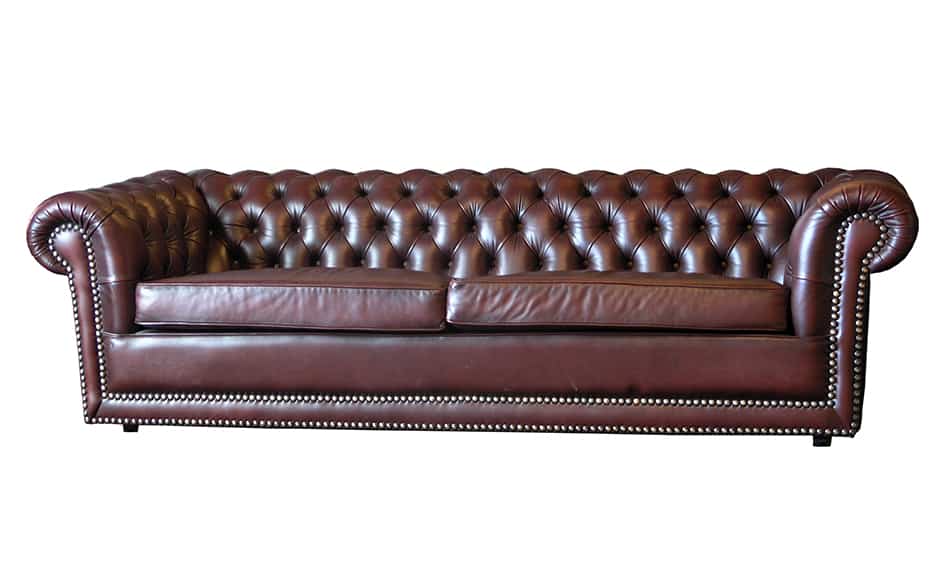 The Chesterfield sofa beds aren't as well-known as the traditional Chesterfield sofas, but they are nevertheless ideal for when you have overnight guests.
These types of sofa beds provide comfortable seating and double up as a bed. There are two-seater and three-seater options to choose from.
5. Chesterfield Queen Anne Armchair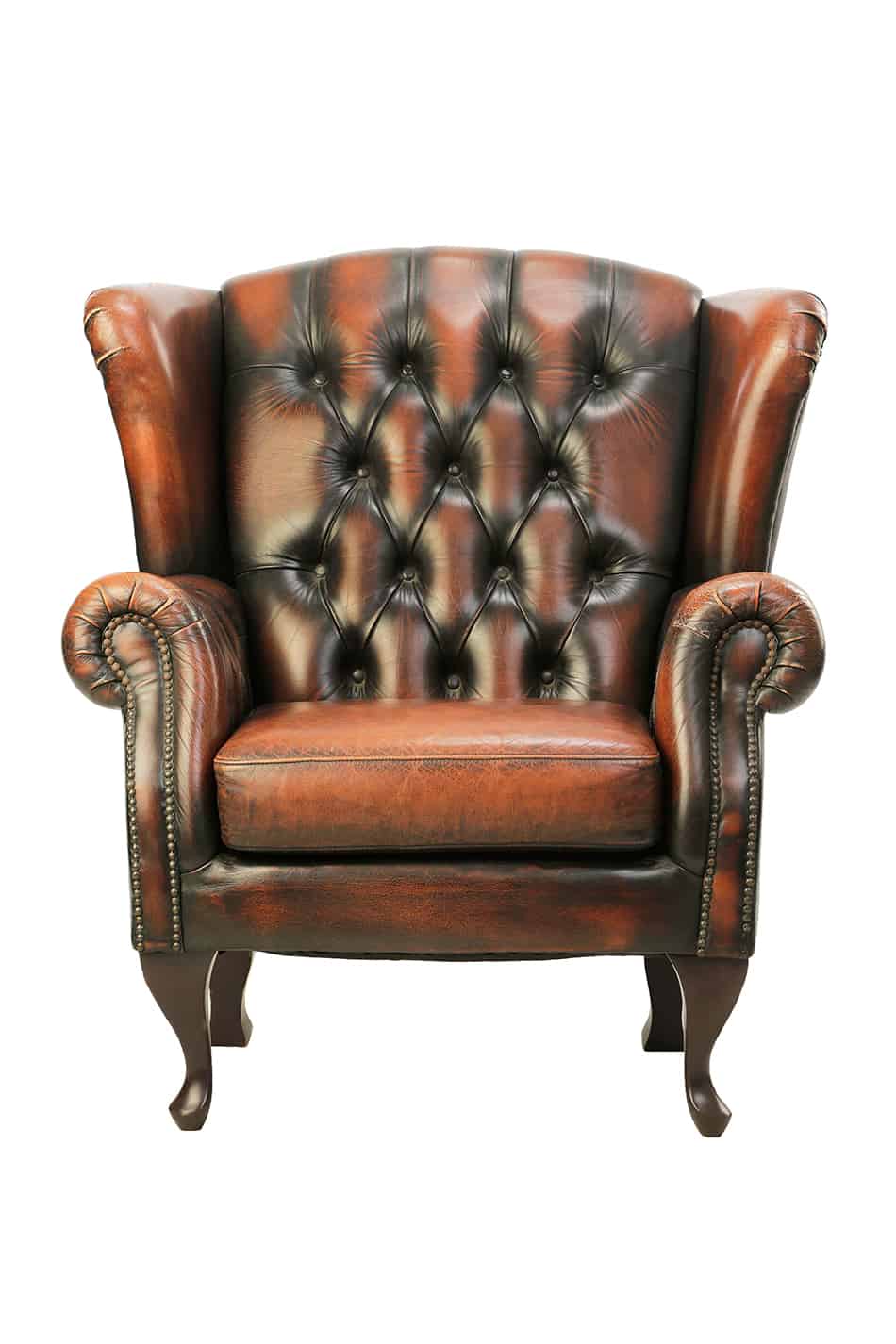 The Chesterfield Queen Anne armchair is the ultimate traditional chair with the classic buttoned design, thick armrests, and a high back. When combined with a Chesterfield sofa, the Queen Anne armchair will be the focal point of your room.
7 Fabric Options for Chesterfield Sofas
Leather is by far the most popular choice for Chesterfields. There are three main types of leather to choose from. These are:
1. Pigmented Leather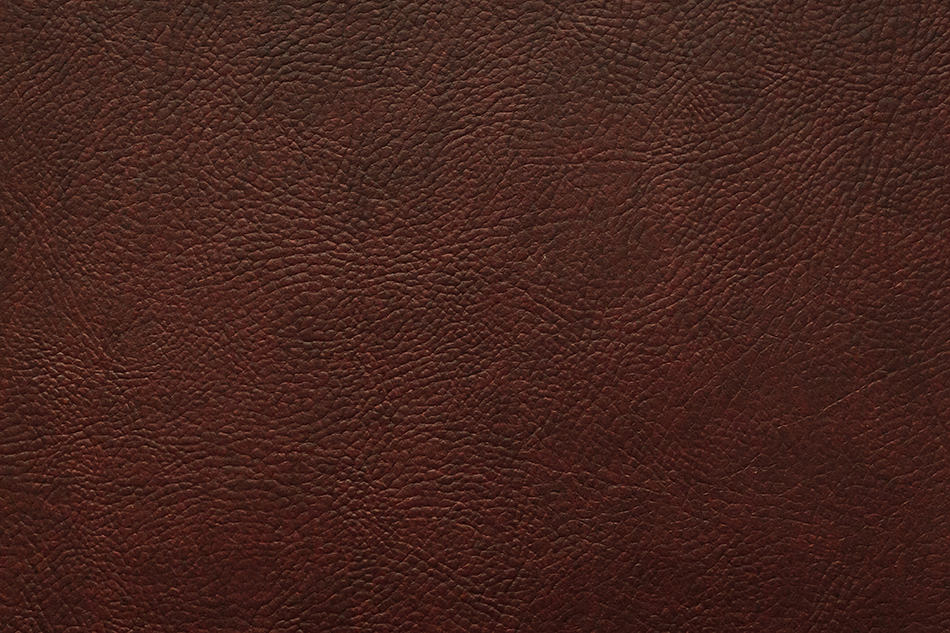 Pigmented leather provides greater durability and the most consistent surface texture. It is highly resistant to soiling and fading. The modern Chesterfields now come with a variety of looks including embossed or printed pigmented leather finishing.
The only downside to pigmented leather is its less natural appearance.
2. Aniline Leather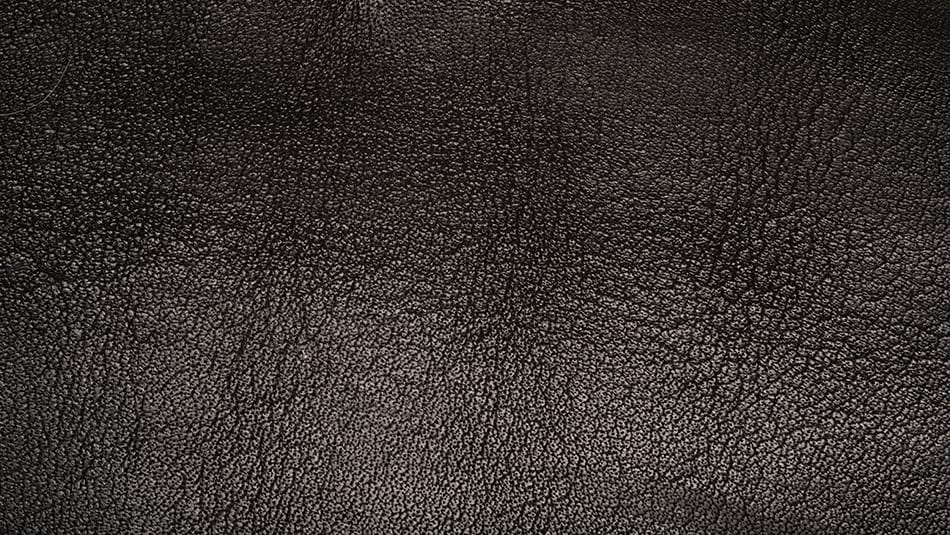 Aniline leather, on the other hand, has a more natural appearance and can be colored using dye rather than a polymer coating. It is resistant against spoiling and spills. However, this type of leather is vulnerable to direct sunlight and does require extra care and attention.
3. Semi-aniline Leather
Last but not least, there is the semi-aniline leather that has a natural appearance and is more durable than aniline. This is because the surface coating contains less pigment for maximum protection.
But if you're looking for something a little more modern and less formal as a covering for your Chesterfield sofa, consider other fabrics for a softer feel. Here are your options:
4. Wool
Wool is highly versatile with great dye-holding qualities. In fact, you can find wool Chesterfields in almost every color, not to mention textures and patterns. These are what make wool sofas highly versatile and suitable for any interior.
There is no question about how durable wool is. This is mainly due to the coiled structures of its fibers that are resistant to hardening. Furthermore, wool is very easy to care for as dirt and dust can only sit on the outer surface of the sofa.
All you need to do is simply vacuum the outer surface, and in the event of spillage, just wipe with a damp cloth.
Another benefit of wool is its resistance to mold, fungus, and mildew. This makes the fabric hypoallergenic and ideal for people with allergies.
5. Harris Tweed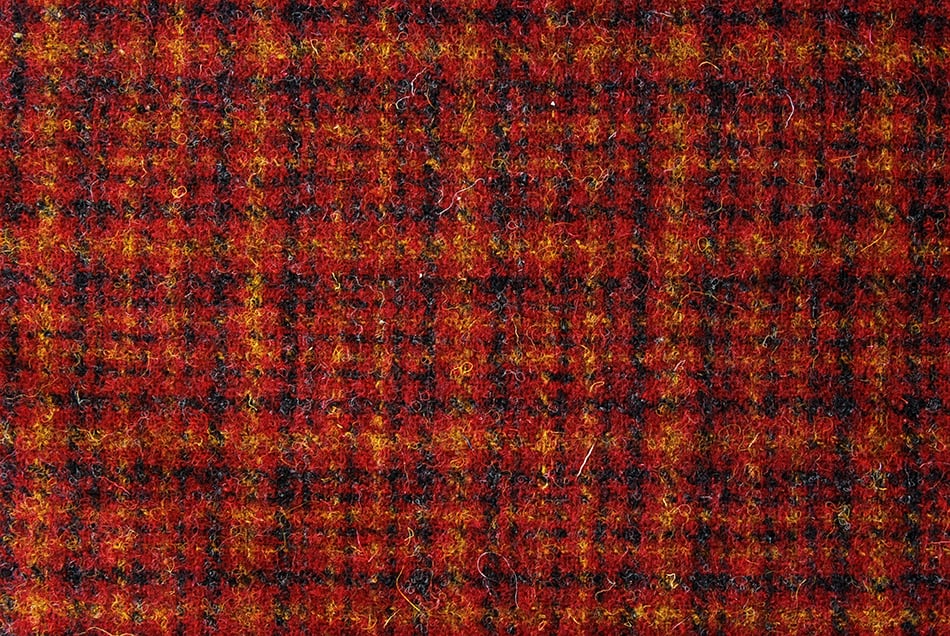 Harris tweed is a soft woolen fabric with an open weave. There are many different patterns with the same weaving process, but the end result is always a heavyweight fabric that's highly durable to withstand wear and tear.
Tweed is not only soft and durable, but it's also incredibly stylish. This type of fabric never goes out of fashion and is ideal for Chesterfield sofas.
6. Velvet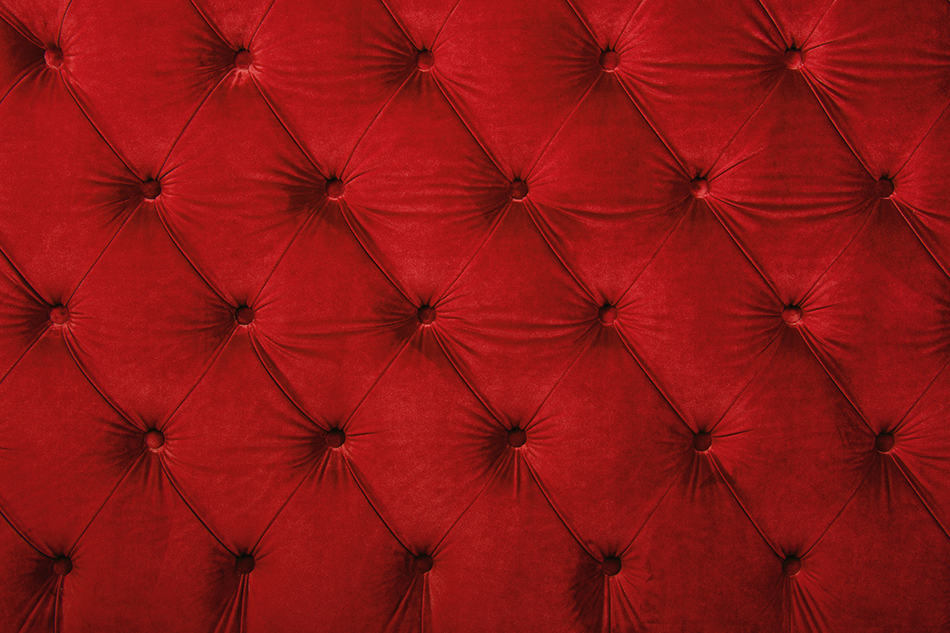 Velvet is a good alternative to leather for those who want an elegant and luxurious look, but with extra comfort. Velvet is simply beautiful to the touch. This fabric has been manufactured for over 4,000 years and is still just as popular today as it's always been.
If you want to spend long hours sitting and relaxing on your Chesterfield, then velvet will make a great choice. It's available in almost every shade you can think of and can perfectly match your home decor.
What's more, velvet is less likely to fade, scratch, or mark, which makes it ideal for family living.
With regular care and maintenance, a velvet Chesterfield can last for years.
7. Linen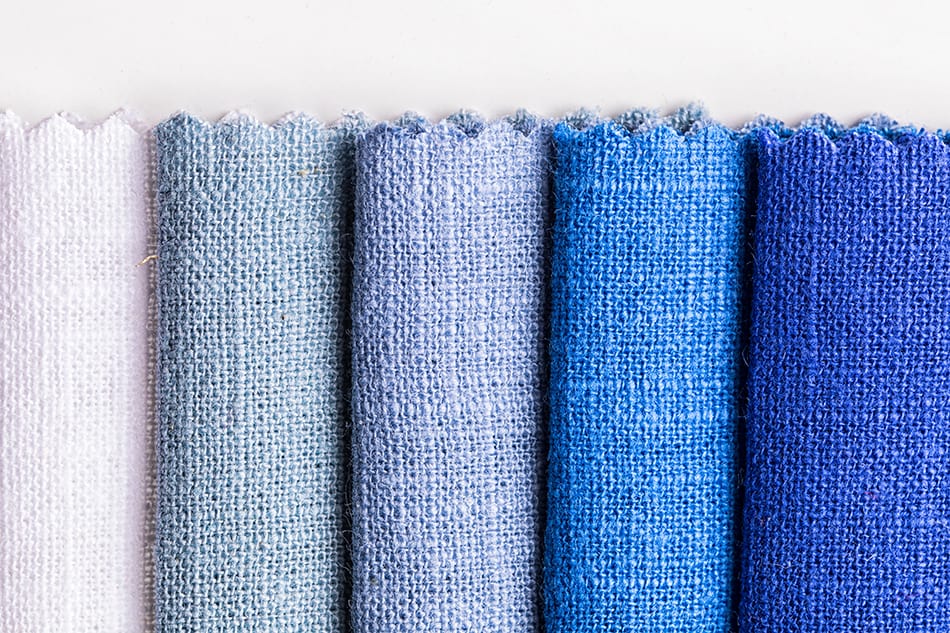 Linen has lots of practical benefits and is surprisingly a strong fabric. Its durability factor makes the material ideal for Chesterfield sofas. Most upholstered Chesterfields are made from 65% cotton and 35% linen that are woven using a soft texture fabric.
One of the main reasons why people opt for linen Chesterfields is because of how easy they are to clean. All you need to do is simply remove the cover and place it in the washing machine.
The micro-fiber linen sofa is highly resistant to spills and stains. It can easily be cleaned with a gentle detergent or steam-cleaned to keep it vibrant and fresh.
The other important advantage of linen Chesterfields is their comfort. In fact, these fabric coverings are more comfortable than leather plus they don't feel sticky or cold to the touch.
So if you prefer a softer and more affordable material than leather, linen would be a good choice.