E-books may be popular during this so-called Digital Age, but let's face it: books remain well-loved by millions of people around the globe. Books won't go out of fashion in the near future. And bookcases would still be in demand, especially for book lovers.
A bookcase is also called a bookshelf. It is a piece of furniture with horizontal shelves for storing books and other printed materials like magazines. It is widely used in public and university libraries, private homes, and offices.
Another reason why bookcases have become a familiar fixture in many homes is their versatility. It does not only hold books and magazines but also other household items like picture frames and vases. A bookcase can also be placed into a corner of the room or even mounted to the wall.
You might not know it, but there are many types of bookcases, as listed below.
Standard Bookcase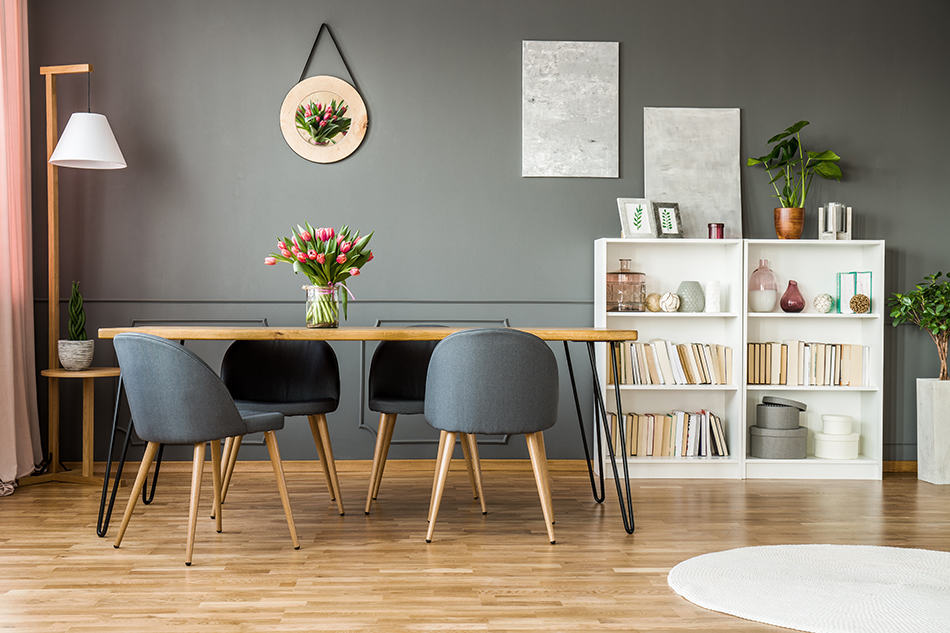 The standard bookcase is a large, single piece of furniture with horizontal shelves that are evenly spaced or can be adjusted according to the user's wishes.
It also has support walls and a backing wall. Usually tall and rectangular, it is also commonly made of wood. While not usually designed to be part of a home's architecture, a standard bookcase may also be intended to have a look that blends with the rest of the home interiors.
Dimensions of standard bookshelves vary. Most are 10 to 12 inches in depth, 31 to 32 inches in width. The height will depend on the number of shelves, with the average height of each shelf between 9 and 15 inches.
Cube Bookcase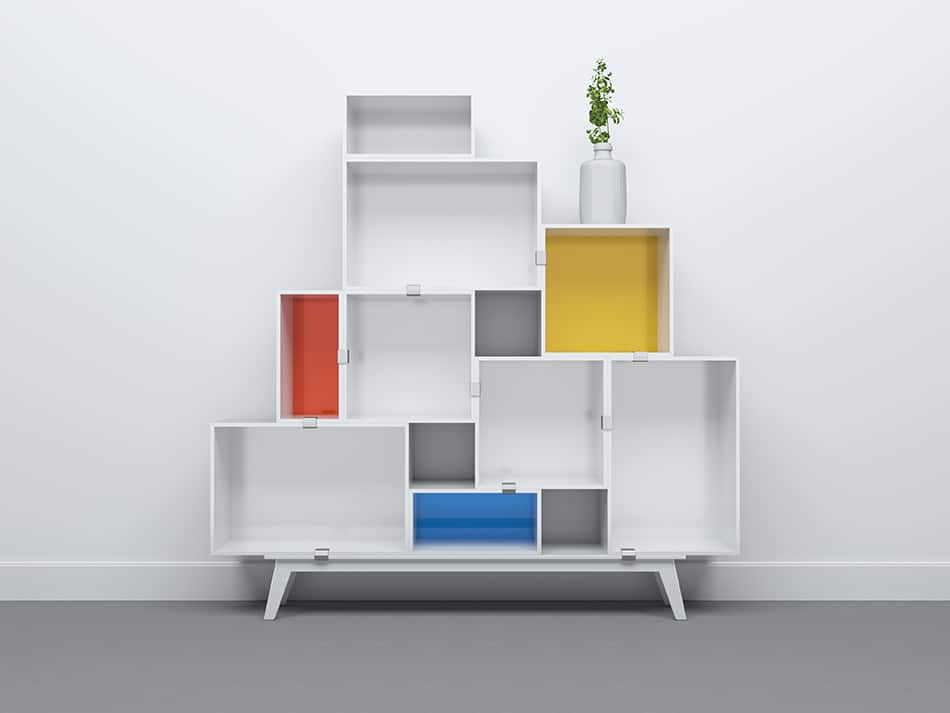 As the name implies, a cube bookcase has a series of cubic spaces for storing books and other printed materials. The design may either be rectangular or square-shaped to go along with the symmetrical array of cubes.
It can be made out of various materials ranging from wood, steel, and manufactured wood. A cube bookcase is versatile as it is designed not only for storing books but other items such as toys, artworks, and fabric drawers. Some cube bookcases also have plenty of space for lamps and clocks.
Cube bookcases are also versatile in the sense that they can be placed in any part of the room, whether it is on the corner or beside a table. You can also find cube bookcases that can be easy to move around. Installation of these bookcases is also easy as most models have panels and connectors for quick set-up.
Modular Bookcase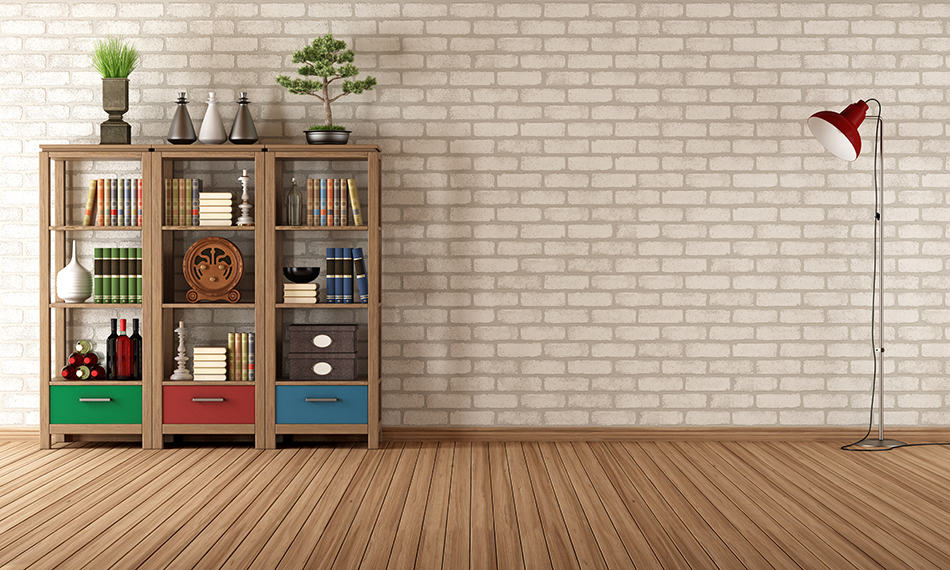 A modular bookcase is a functionally flexible type of bookcase. Its shelves can be arranged in different ways. It is usually placed against a wall, while others are used as a room divider. Its variable configuration allows these bookshelves to provide different decorating possibilities. It can be used in both residential and professional settings.
Modular bookcases are traditionally made of wood, including solid, veneered, and laminated variations. But it can also be manufactured out of other materials like concrete, cardboard, glass, and even metal. Mounting methods may vary, including snap-on and magnetic.
Leaning Bookcase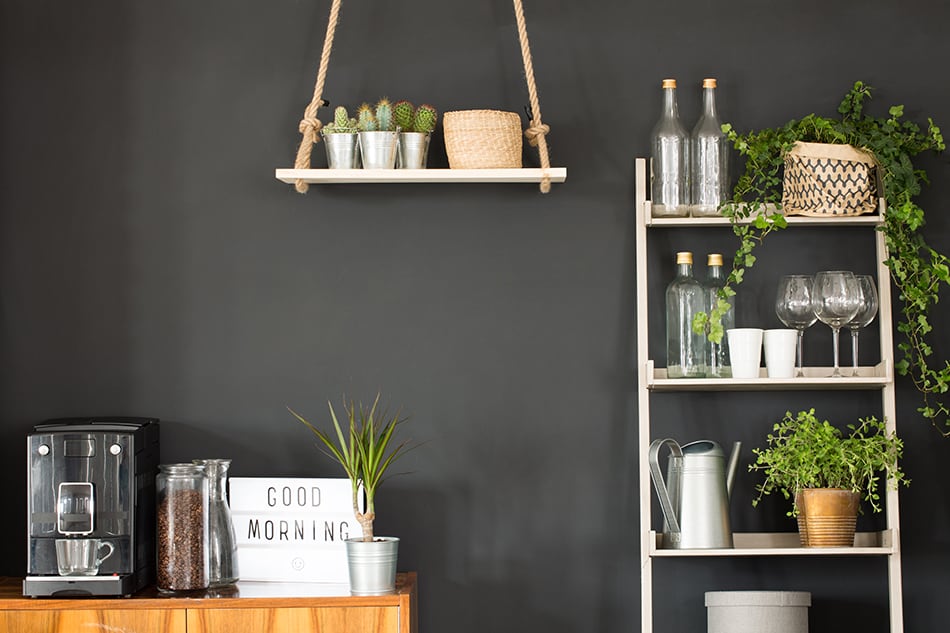 As you may deduce from its name, a leaning bookcase is designed to lean against the wall. Its overall frame may be tilted, yet the shelves remain horizontal even if the frame is placed against the wall.
Similar to the other types of bookcases enumerated above, a leaning bookcase features other options, such as adjustable shelves. Others are designed with casters or wheels for mobility, meaning you can move them around as you wish.
Most leaning bookcases are made of eco-friendly and sustainable materials like solid wood. You can choose from various styles or designs like modern and contemporary, rustic, industrial, cottage or country, and mid-century modern.
Corner Bookcase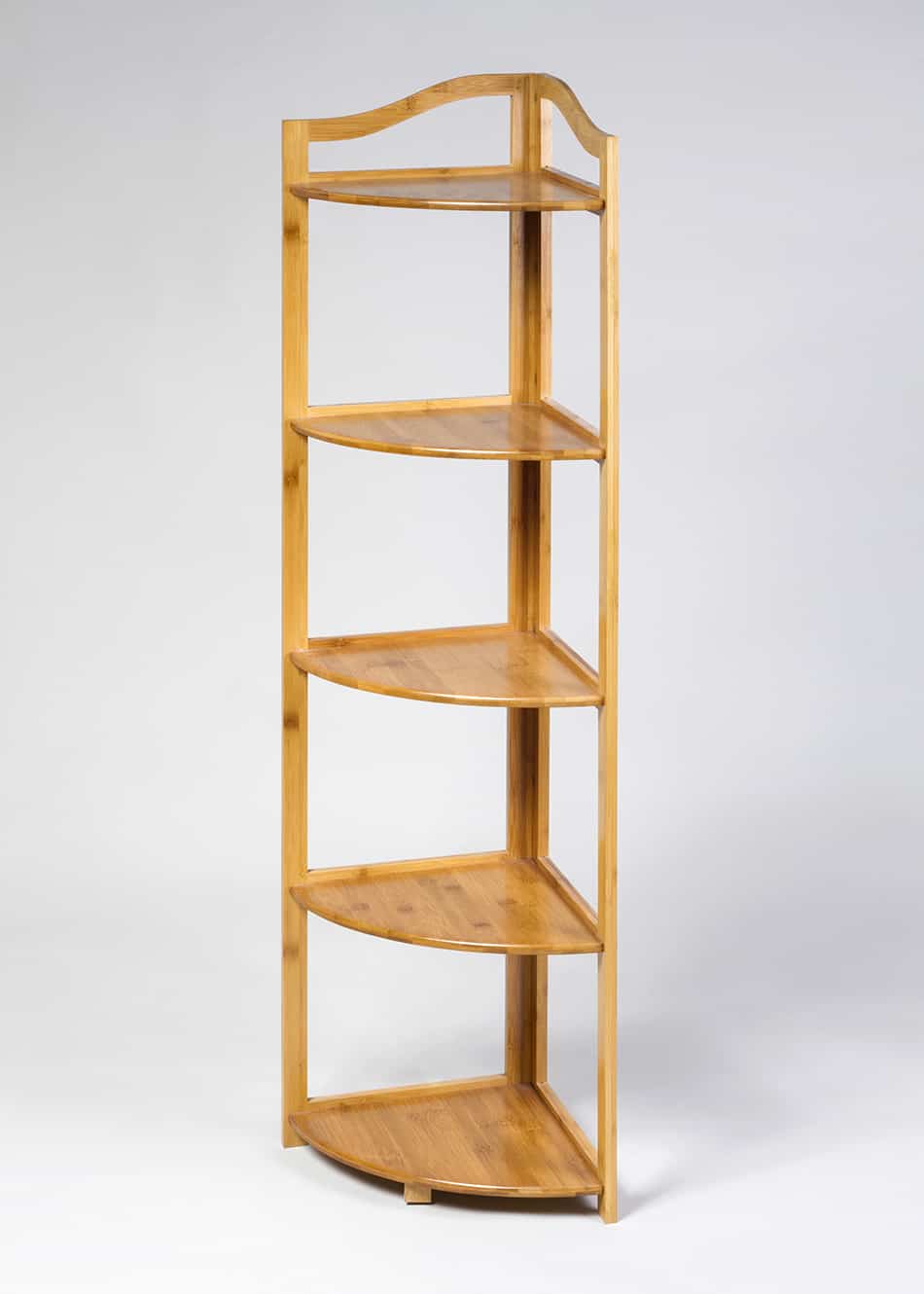 If you're looking to save space in your room, then the corner bookcase may just be the right type of bookcase for you. As you may correctly guess, the corner bookcase is designed to stand in corners. Two of its sides face outward, and there are expanded options for shelf placement. This is also the type of bookcase you would want to use in displaying your treasured art pieces.
Barrister Bookcase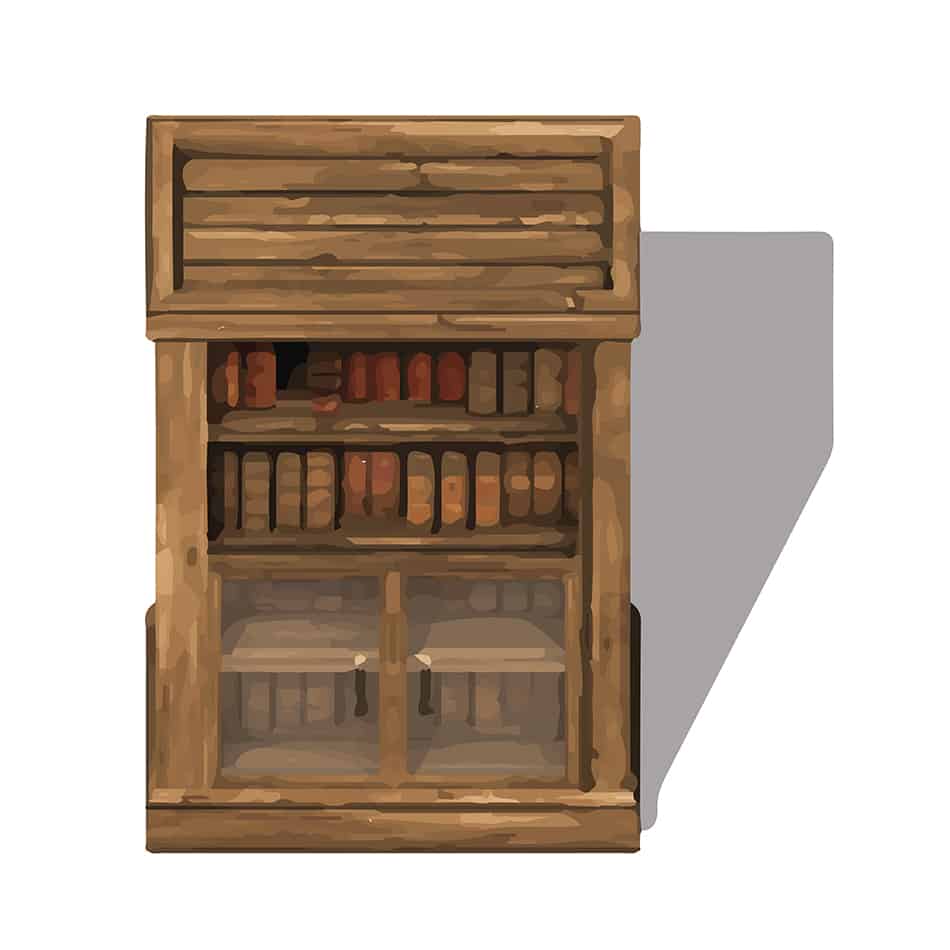 The barrister bookcase has a classic look that endears it to many homeowners and book lovers. The design of this type of bookcase was originally intended for lawyers, particularly for storing their extensive law book collections. The word barrister, in fact, came from the English word or term for lawyers. The term was widely used in the 1800s.
A barrister bookcase has doors with smoked glass intended to keep the books in place while the bookshelf is moved from one place to another. This is the type of bookcase you'd want to have if you have precious books in your collection and you want these to be protected from the elements like dust, sunlight, and moisture.
Antique barristers command a hefty price in the market primarily because of their value. Moreover, these bookcases are usually made from solid wood, making them highly durable. But if you're not ready to spend tons of money on an antique barrister, you can also settle for a modern barrister bookcase.
Another advantage of a barrister bookcase is its ability to be stacked. Due to its shape and look, it is possible for barrister bookcases to be stacked on top of each other to create a cabinet. This is a great way to spruce up your room and make the bookcases a key design element.
Aside from the style, bookcases can also vary depending on the material from which they are made of. Below are some of the more common materials used in bookcases:
Wooden Bookcases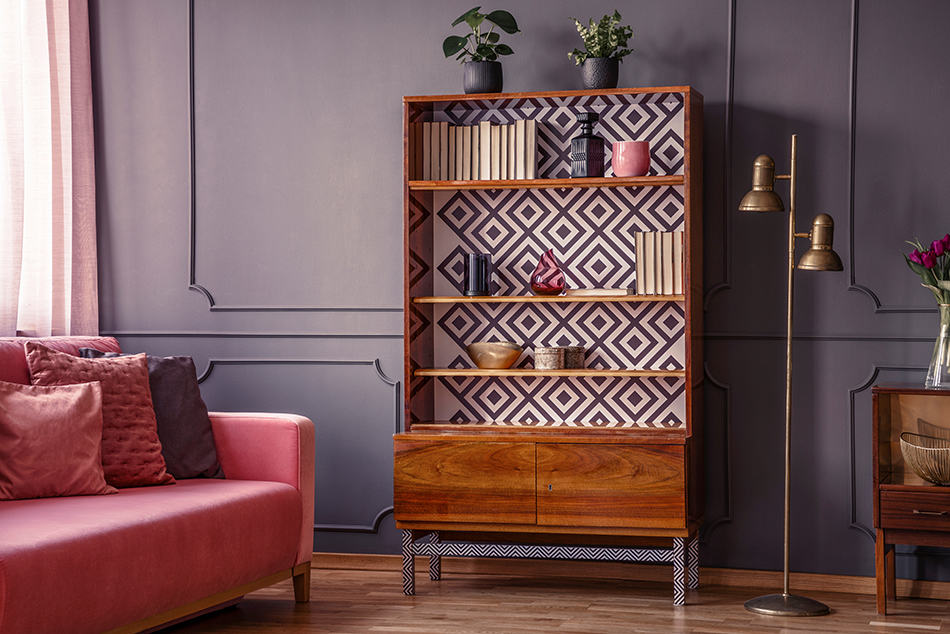 Wood is the most widely used material for bookcases. It is considered the primary construction material for bookcases because of its availability. Plywood is a popular material because it is strong yet inexpensive, especially when you compare it with some solid woods. The downside, however, is that it isn't as pretty and luxurious as other wood types.
But if the price is not much of a concern for you, then you might want to consider other bookcases made of certain wood types. Cherry, for one, is known for its strength. Birch is another widely used wood type for bookcases, cabinets, and furniture. Maple, meanwhile, is preferred by many woodworkers because it lends to a variety of stains.
Other types of wood that are used in the manufacture of bookcases are African padauk, koa, and mahogany. These wood types are highly regarded for their durability, longevity, and strength. However, you must be prepared to pay a substantial amount if you are to buy a bookcase made from any of these wood types.
Metal Bookcases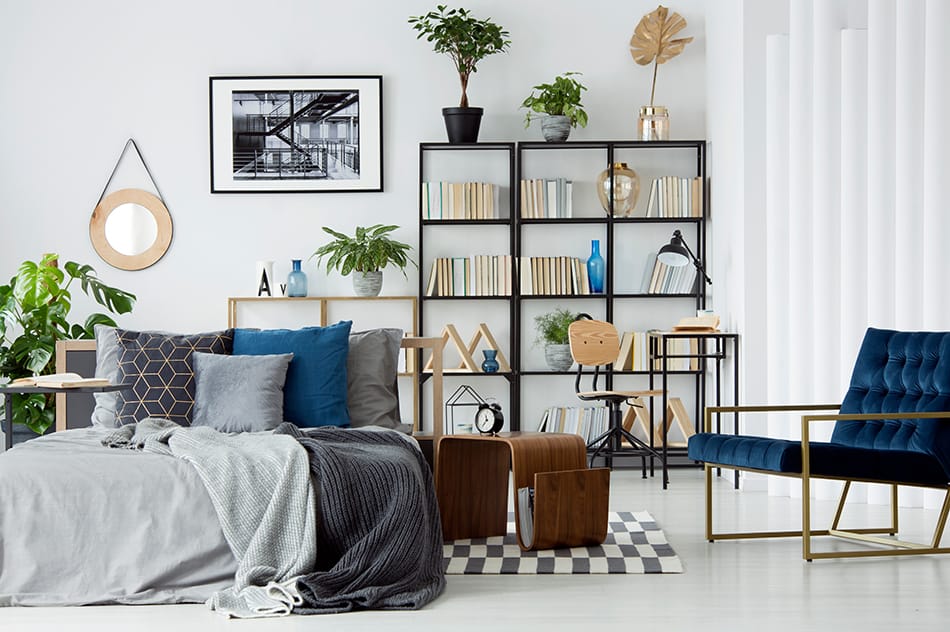 It is not a shocker at all why many book lovers would want a bookcase made of metal. The said material, after all, is resistant to moisture and fungus. Metal bookcases, therefore, can last for a long time.
The strength of metal also means that a metal bookcase can hold a significant number of books. In short, the strength-to-weight ratio of metal bookcases is second to none. Metal bookcases also boast low-friction shelves, which are easy on the bindings of books.
However, there are also downsides to owning a metal bookcase. The primary disadvantage of buying a metal bookcase is that you'll be paying for more. Another concern is the weight of a metal bookcase. Because of the weight of a metal bookcase, it may be difficult to move it to another room in case of a home remodeling project.
Laminate Bookcases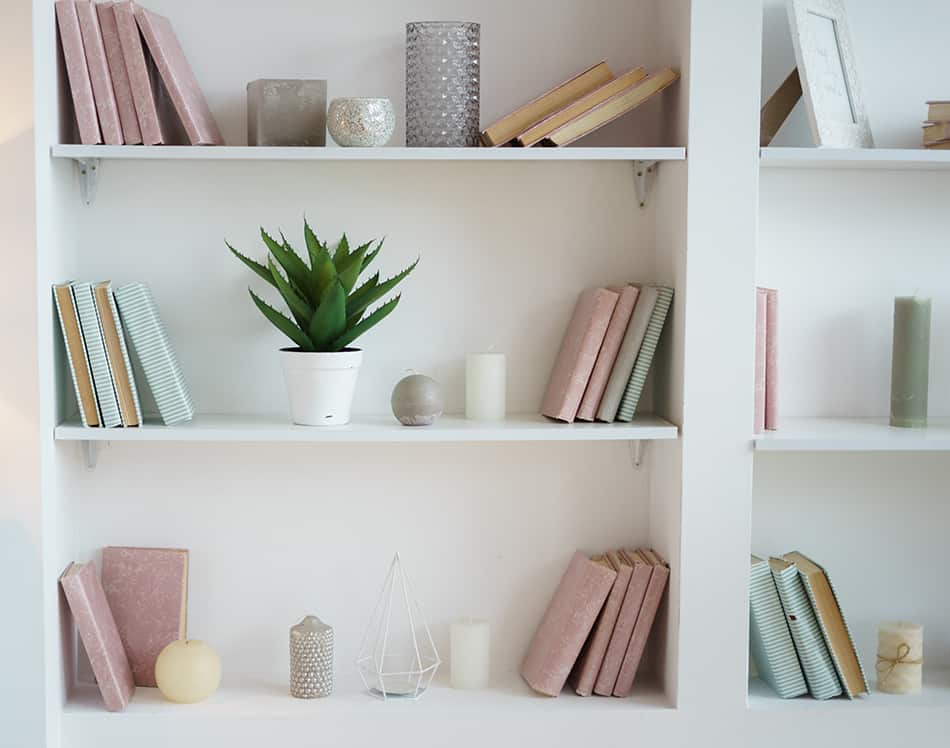 Laminate bookshelves create a professional appeal with modern styling. This type of bookshelf is overlaid with a protective layer which may be either vinyl or plastic-based.
This allows the shelves to look fresh and new for an extended period. It can also resist spills and dings. Laminate bookcases can also be tailored into nearly any color.
Glass Bookcases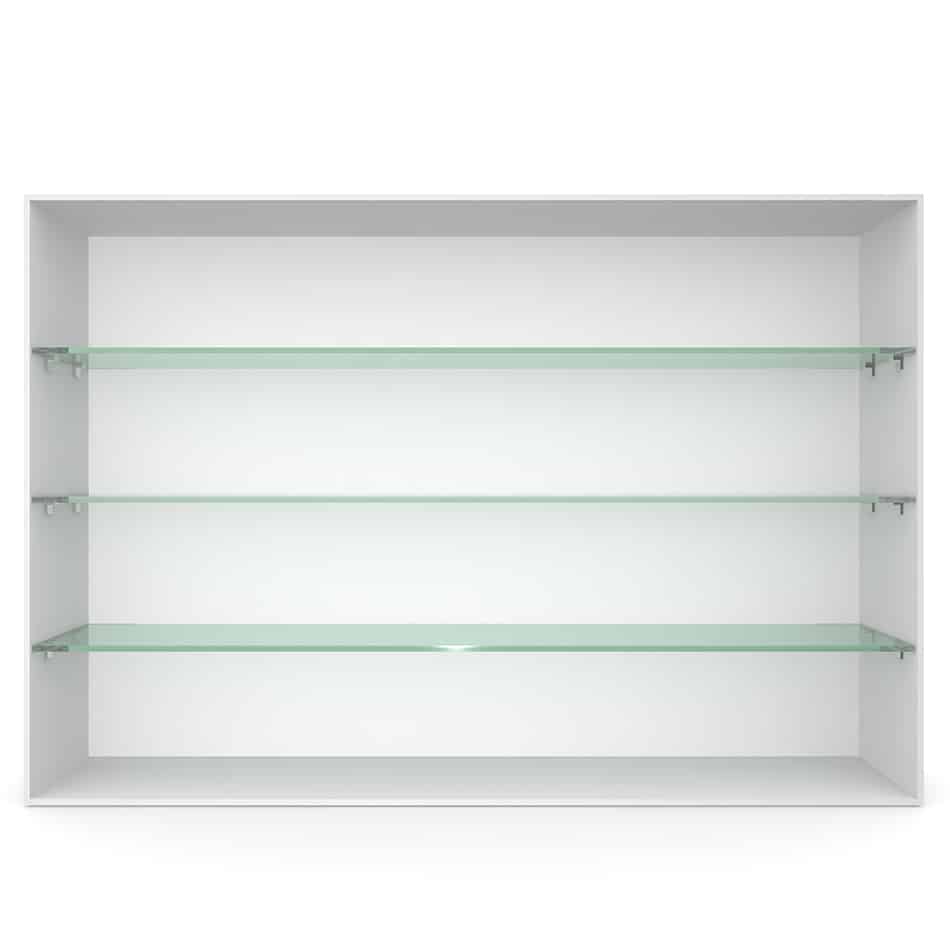 Glass bookcases aren't as common as wooden bookcases, but this doesn't mean that you should not consider getting one for your room. After all, bookcases made of glass provide certain advantages or benefits.
One advantage of a glass bookcase is that it looks elegant. It can give your room or home a classy look. Bookbindings tend to retain their attractive appearance when stored in a glass bookcase. It's also rare to see books have yellowed pages when stored or kept in a glass bookshelf.
Then there are the inherent positive qualities of glass itself. As a material, glass can contribute to the visual expansion of a room. Thus, a bookcase made of glass can make a room look more spacious. And bookcases with glass façade mean you can admire your vast collection of books.
But there are also disadvantages of having a glass bookcase in your room. Glass can attract fingerprints and contaminants. Removing them can be quite a challenge. Therefore, it can be said that a glass bookcase is a high-maintenance piece of furniture. Then there's the issue of cost. Glass is naturally more expensive than wood, and thus, you must expect to pay more if you are to get a bookcase made of glass.
How to Choose the Right Type of Bookcase
Now that you have learned about the various types of bookcases available, you might be interested to know how you should choose the right kind of bookcase for your room.
The first thing you must do is assess your needs. Take a look at your book collection. How many do you have? Do you have a massive collection at all? If so, then you need to get a big standard bookcase. But if you are only starting to collect books, then you might want to settle for a smaller bookshelf.
Next, you must consider the size of the area where you intend to place the bookcase. Measure it. This will help you in narrowing down the size of the bookshelf you'd want to get. You must also factor in the headroom above the books and the shelf space if you are to buy a bookshelf that has fixed shelving.
You should then consider the material of the bookcase. As mentioned earlier, wood is the most common material for bookshelves. Solid hardwood would cost you a significant amount. The same goes for bookcases made of metal and glass. Bookcases made of plywood and laminate are cheaper alternatives.
The cost of the materials isn't the only consideration that would affect your buying decision. Certain materials like metal and glass are harder to move around, while it is easier to do so if your bookcase is made of other materials like plywood.
The shelves of the bookcase must also be considered. If you have books of various heights, then having a bookcase with adjustable shelves is ideal. You can customize your storage and store all your books on it. Adjustable shelves also mean you can change up your items.
If you want to achieve the illusion that your room is larger than it is, then you would want to have an open-back bookcase. It can also work well as a room divider. This style of bookcase even lets you access your book from the back and front. It may also be placed just about anywhere and not just in a corner or against a wall.
Conclusion
It may appear that bookcases are no longer relevant in this day and age when everything is digital. But you would be surprised to learn that there are still plenty of bookcases available and sold in the market, which proves that there's demand for this item.
And why not? Bookcases are highly versatile. This piece of furniture is not only useful in storing books and other printed materials. It can also be used in displaying your photo albums and other household items.