The types of dining room chairs available today might seem exhausting, but actually, the different styles and variations can be broken down into more manageable categories. Learn about the main types of dining room chairs here.
Dining Chair Styles
Armchair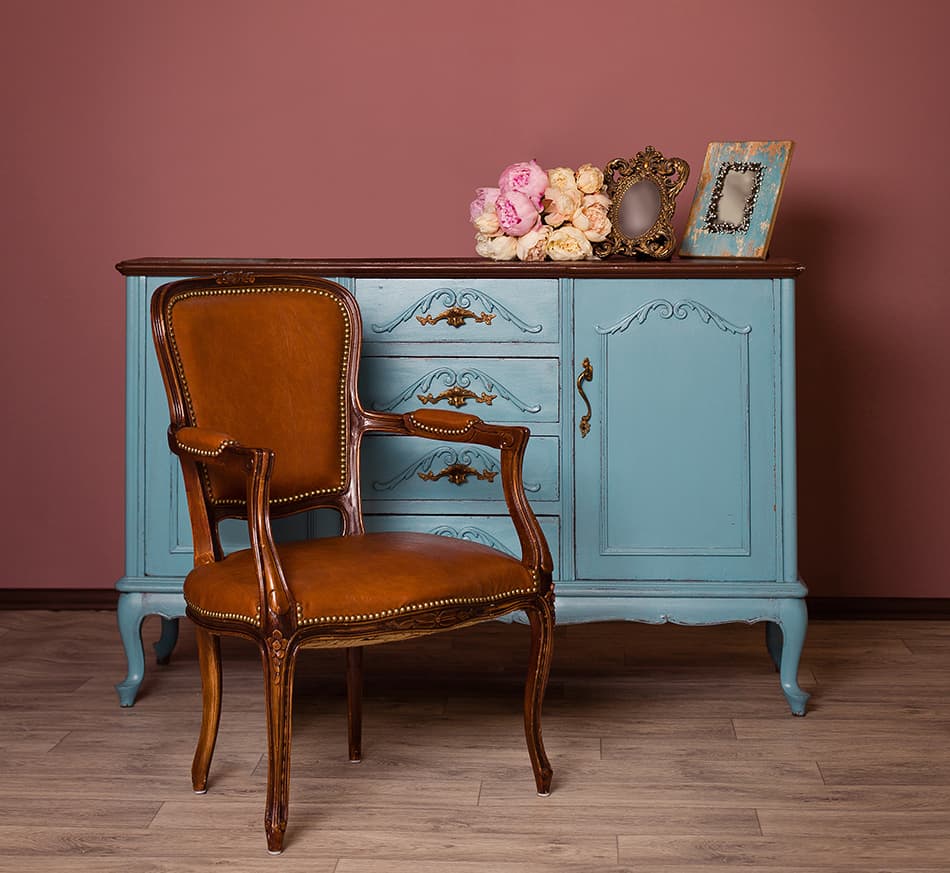 An armchair is a type of dining chair that benefits from the addition of armrests. These can add extra comfort for the user, so they can sit back in the chair and position their arms on the armrests instead of having to lean forward with elbows on the table. In a formal setting, armchairs would traditionally go at the head of the table.
These types of dining chairs tend to be more expensive than those without armrests. When buying an armchair for a dining table, you should pay attention to the height of the arms to ensure they can slide underneath the table when the chair is tucked in. If they cannot, you will struggle to get the chair in a comfortable position as it will not be able to get close enough to the table.
Side Chair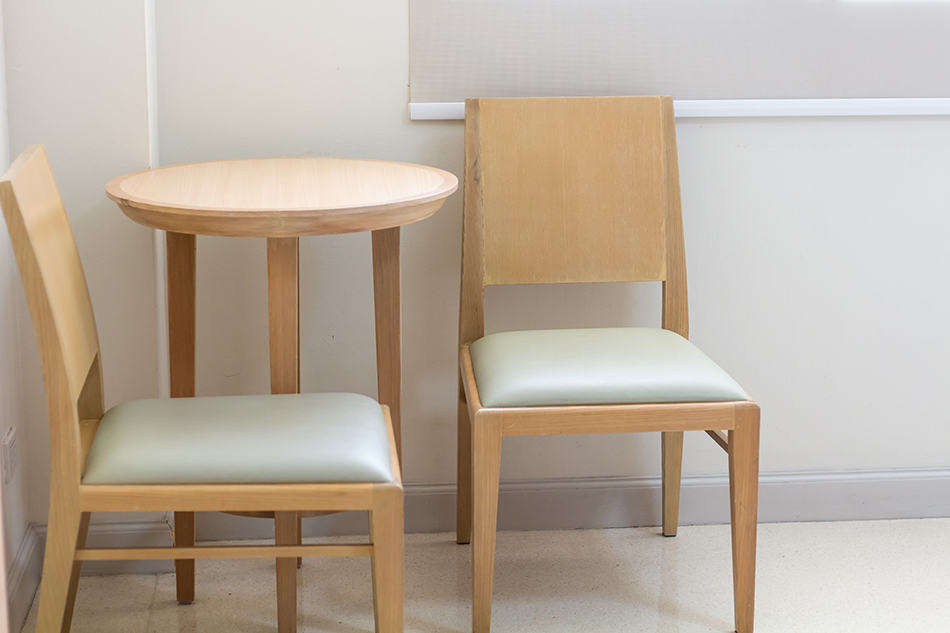 A side chair is so-called because it is traditionally the type of chair that would be positioned along the sides of a dining table. It shares the same design as an armchair but does not have armrests. While this means there is nowhere to rest your arms, it does mean that the chair is easier to get in and out of without having to slide it too far away from the table.
In casual settings, you will find that side chairs are used all around the table rather than just along the sides. Side chairs are less expensive than armchairs, which is one reason for their popularity, but the lack of armrests means these types of chairs fit more easily underneath dining tables when they are not in use.
Windsor Chairs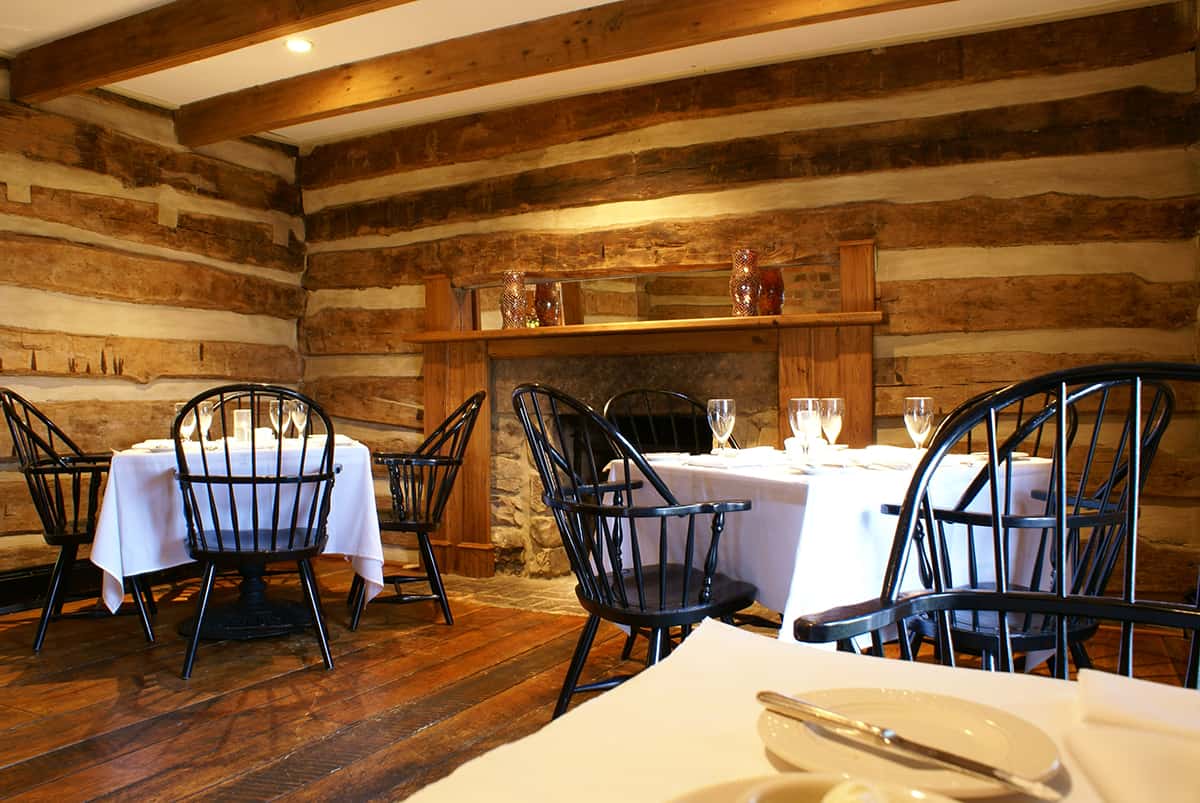 Windsor chairs are a timeless classic that date back to 18th-century England. Known for their comfort and durability, these chairs feature a curved wooden frame and a straight or slightly curved top rail.
Their signature feature is the spindles that make up the backrest, which provide excellent support. Windsor chairs have a very versatile design, making them a popular choice for different interior styles, from traditional to modern.
Chippendale Chairs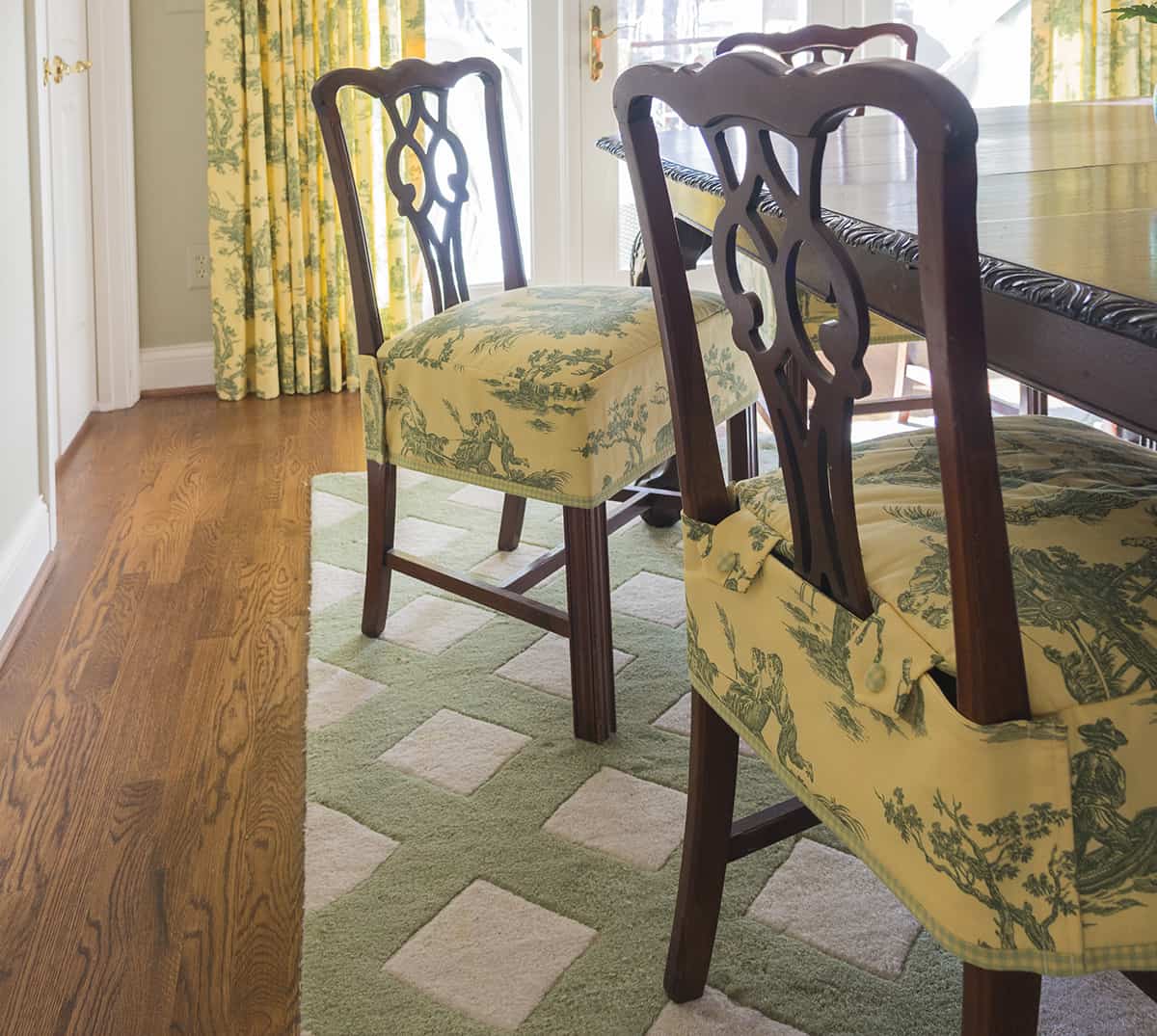 The Chippendale style, named after the 18th-century English craftsman Thomas Chippendale, boasts elegance and sophistication. Chippendale chairs often feature intricately carved wooden frames with elaborately designed backs, such as the famous ribbon-back design.
Typically made of hardwoods like mahogany, their seats are usually upholstered with luxurious fabrics for added comfort. These chairs add a touch of class and refinement to any dining space, making them a popular choice for elegant, traditional settings.
Ladderback Chairs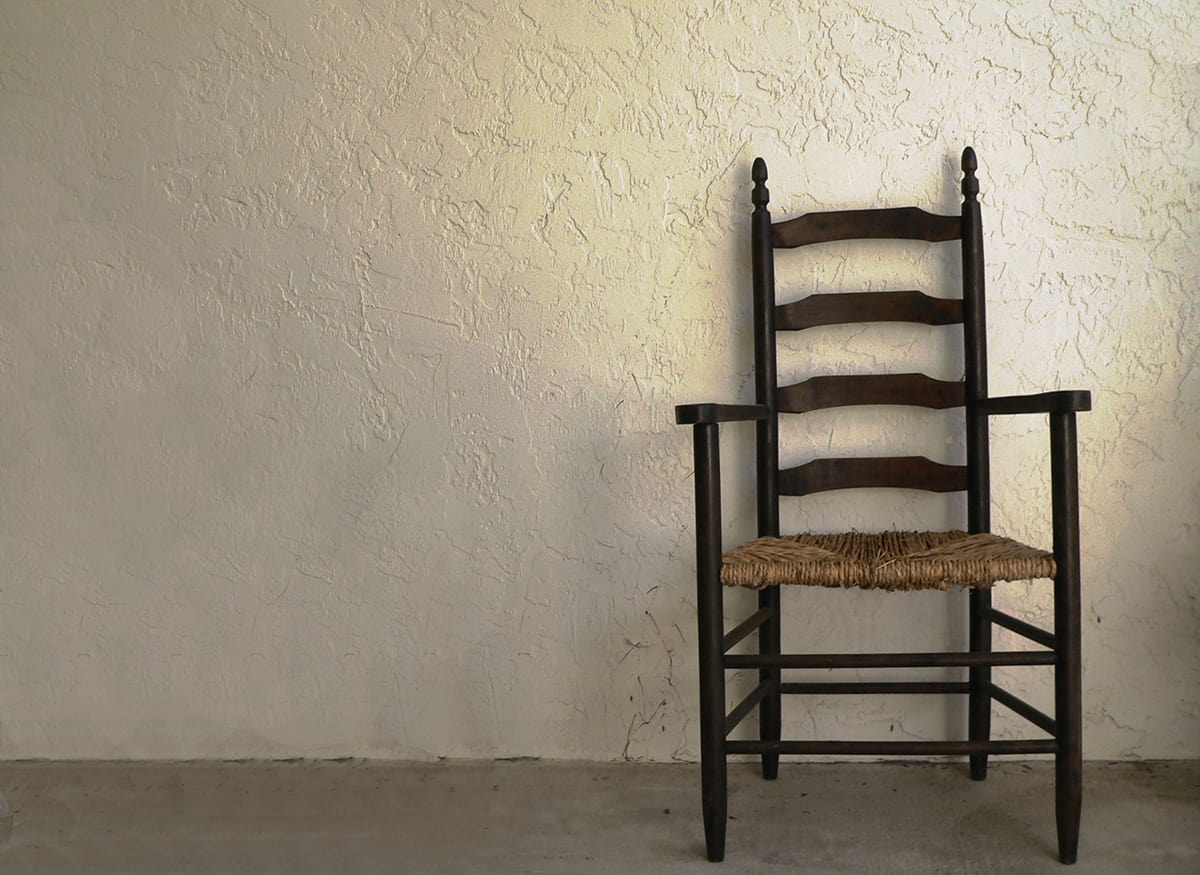 Ladderback chairs, as the name suggests, have horizontal slats or rungs across the back, forming a ladder-like design. Originating in the Middle Ages, ladderback chairs offer both aesthetic appeal and practicality. Often made from solid wood, these chairs are known for their durability and sturdiness.
Ladderback chairs blend seamlessly into various dining room styles, from country cottage to contemporary, making them a versatile choice for your home.
Parsons Chair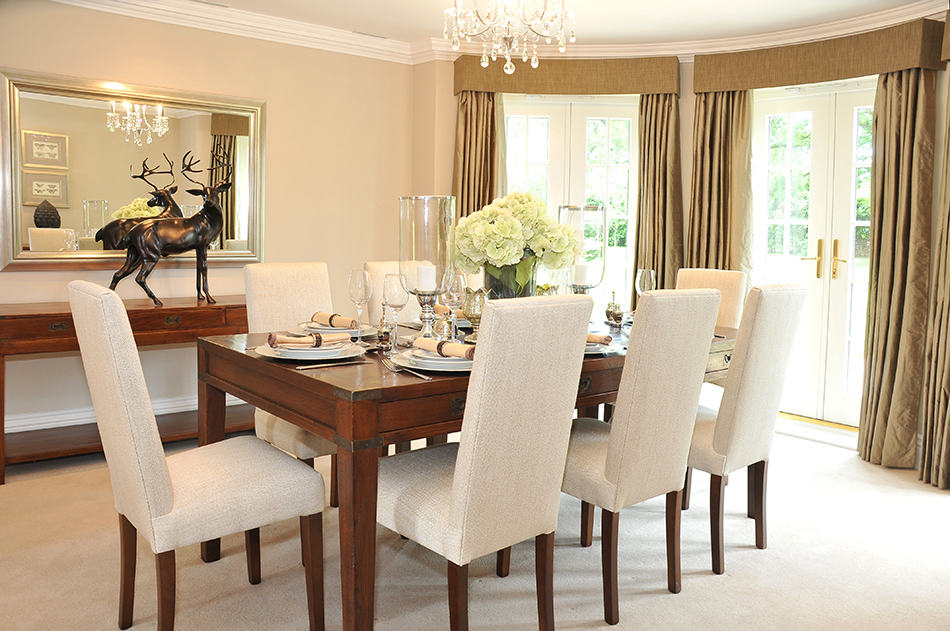 The Parsons chair is also known as a straight-backed chair. This type of chair is named after the Parsons School of Design in Paris, where it was created in the 1930s. It was designed as a more streamlined and less ornamental type of dining chair that had a focus on comfort. This chair has a straight, solid back and no armrests.
It has square legs, which were originally designed to be hidden by a full slipcover that went over the whole chair, though today, many types of Parsons chairs do not have slipcovers. Parsons chairs are enormously popular nowadays because they are comfortable, they fit with a wide range of interior design styles, and they are relatively inexpensive.
Ghost Chairs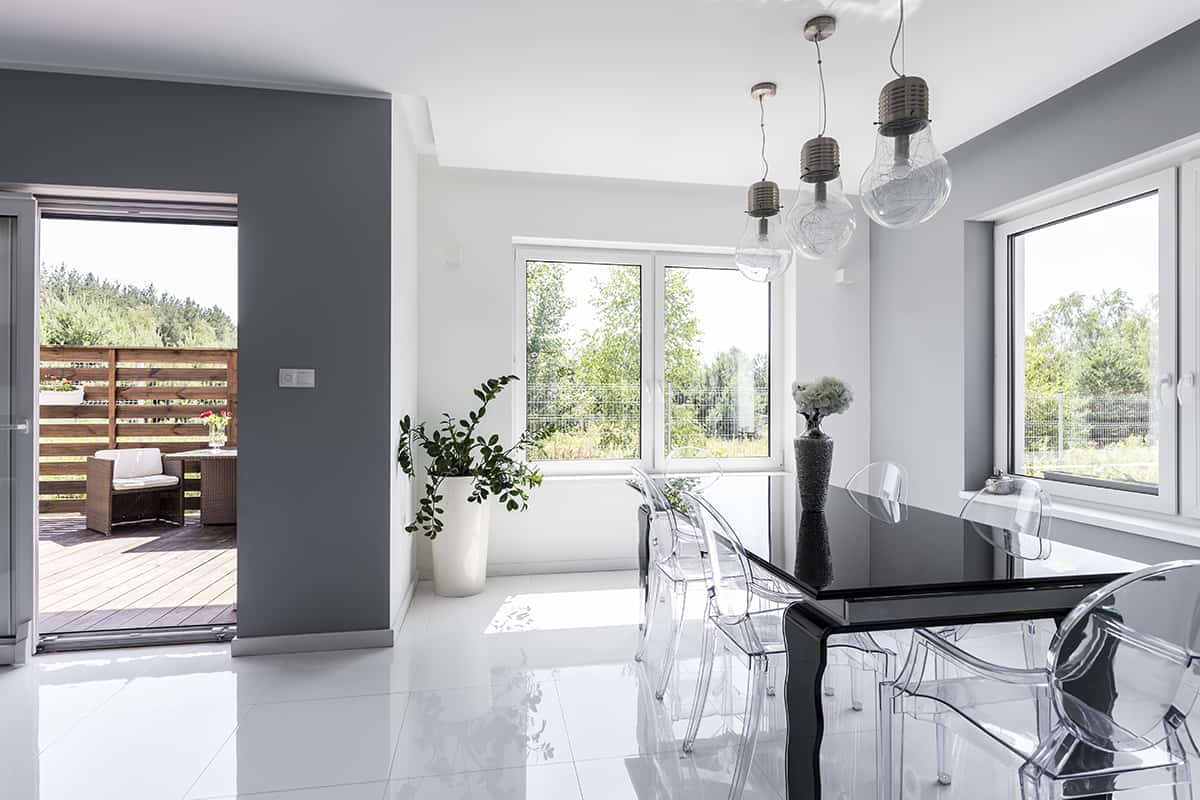 If you're looking for a truly unique and modern dining chair, style the Ghost chair is a good fit. Designed by Philippe Starck in 2002, Ghost chairs are made from transparent or translucent polycarbonate. Their see-through quality not only creates a chic, airy feel but can also make your dining area feel more spacious.
Dining Room Chair Frame Materials
Wood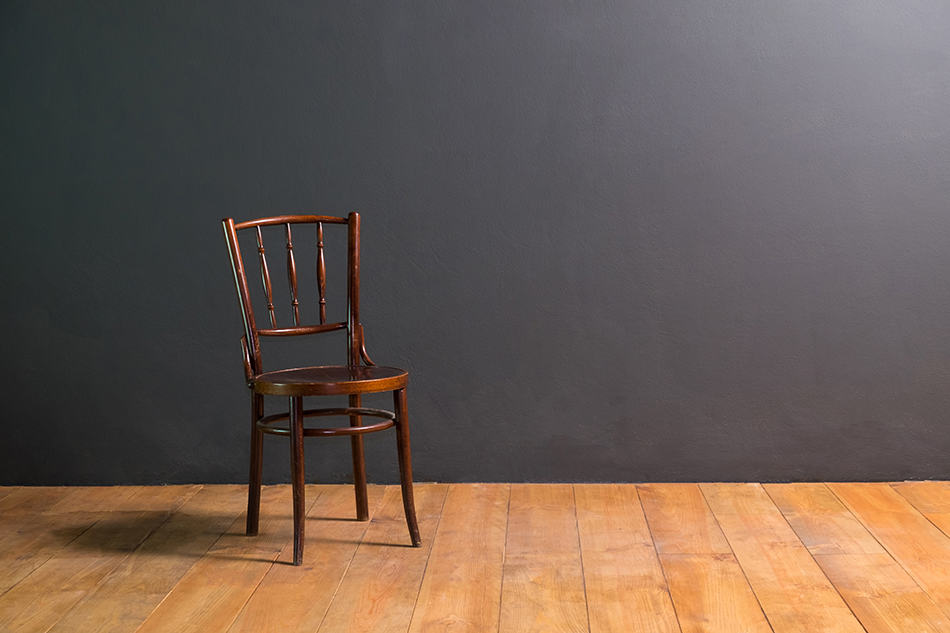 Dining chairs are traditionally made with wooden frames, as these offer the benefits of strength and longevity as well as being ergonomic. In fact, many antique chairs exist which are made with wooden frames, and if looked after properly, the wood only becomes more beautiful over time.
Classic farmhouse-style chairs will have wooden frames with wooden rods on the backrests, or some might have more ornate wooden carvings. Modern dining chairs can also have wooden frames in chunky rustic styles or sleek minimalist styles. The range of dining chairs with wooden frames is enormous, and they can have a number of different finishes.
The choice of the wood itself will make a difference to both the look of the chair and the cost, with hardwoods generally being more expensive than softwood. Wooden chair frames can be left natural, coated in wax or varnish, or painted.
Wooden framed dining chairs are ideal for upcycling projects as the wood can be sanded back to its natural finish or transformed using a range of easy and inexpensive techniques.
Some dining chairs are made from particleboard, which is a type of wood made from wooden chips compacted together with resin. Particleboard dining chairs are among the least expensive types of chairs to buy, but they do not generally last as long as solid wooden chairs.
Particleboard chairs will be covered in veneer to give them a look of solid wood, depending on the quality of the finish. This can start to peel away at the edges over time.
Metal
Dining chairs with metal frames have the benefit of being strong and sturdy while also being lightweight. Most dining chairs with metal frames will be made from a thin, hollow metal pipe, which is why they are easy to pick up and move around. Metal dining chairs come in a range of styles, from modern or futuristic to retro diner-style chairs.
The metal can come in various finishes, from matt black for a gothic style to glossy silver for a retro look. Dining chairs with metal frames are a good long-term choice because they wear well. They are super easy to wipe clean and need little to no maintenance. If you opt for metal-framed chairs, ensure they have padded feet because metal legs can scrape wooden or laminate floors and cause cosmetic damage.
Plastic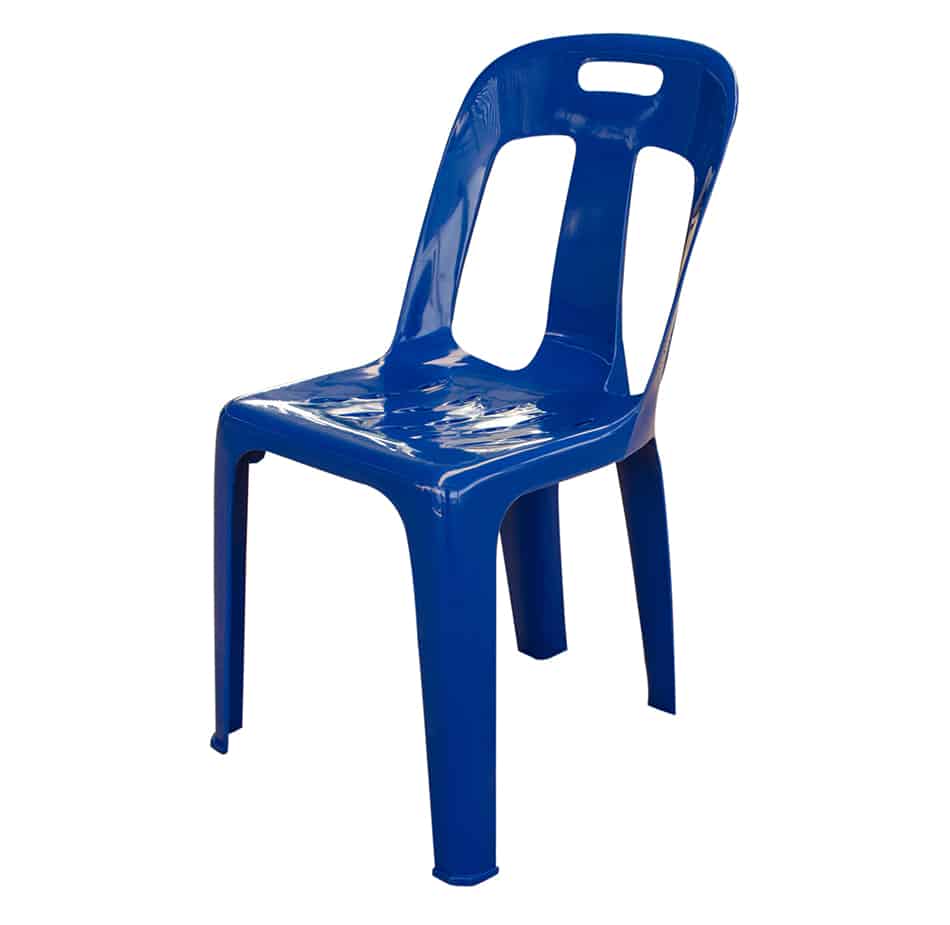 Plastic dining chairs might initially sound like a budget option that would be better suited for use in the backyard, but many high-end designers have ranges of plastic dining chairs in modern and minimalist styles. Transparent acrylic chairs are a popular choice in loft apartments and minimalist interiors because they look like glass without carrying any of the risks of this highly breakable material.
Plastic chairs are a good choice for young families with children because they can be easily wiped clean, and they tend not to have any sharp corners or edges. Plastic chairs are very durable and can last a long time if they are of high quality. They come in a range of colors and vary dramatically in price.
Wicker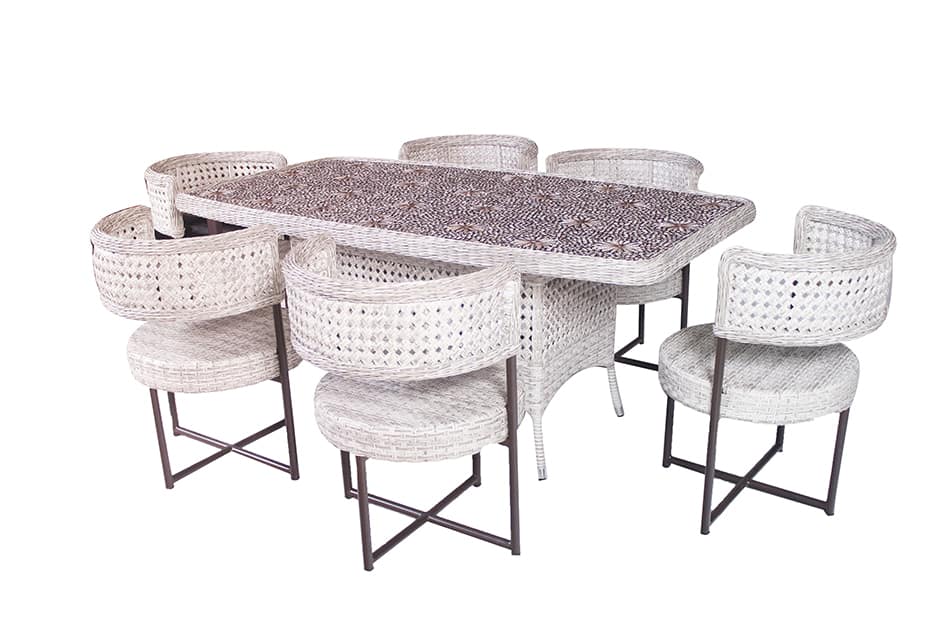 Wicker chairs are made by weaving natural plant materials. These types of dining chairs are most commonly seen outdoors, but they also work well inside the home. They have an organic aesthetic that works well in interiors that focus on natural materials and neutral colors. They look particularly good in coastal or nautical-themed interiors and bring a relaxed and casual vibe to a space.
Wicker frame dining chairs can be expensive, but they are sturdy and can last for many years, so they are a good investment. They are quite comfortable but can benefit from the addition of cushions if you like to spend a lot of time around your dining table.
Dining Room Chair Seat Materials
Metal
Dining chairs with metal seats are generally those which also have metal frames, and the whole chair will be made from the same material. You might assume that metal seats on dining chairs would be uncomfortable, and while this can happen when the seats are completely flat, it isn't always the case.
Some metal seats are molded to a shape that is comfortable to sit on, and many people are surprised at just how pleasant metal seated chairs are to relax in. Like metal frames on chairs, metal seats can come in a range of finishes and colors and be matte or glossy. They are great for families who might spill their food at the dinner table because they can be easily wiped clean and will not sustain any stains.
Plastic
Chairs with plastic seats will usually have metal or plastic frames. Like metal seats, plastic seats can be wiped clean and so this is a good material choice if you're concerned about food being accidentally dropped onto the chairs. Plastic seats can be uncomfortable if they are completely flat, but when molded to fit with body shape, they can be surprisingly pleasant to sit on.
Dining chairs with plastic seats can range from basic budget chairs to high-end minimalist chairs, so they can vary enormously in cost and quality.
Cheap plastic dining chairs can be thin and brittle and prone to breakage. You'll need to keep a close eye on these chairs because they can crack under the weight of use, which creates sharp corners and edges. High-end plastic chairs will be made of a thicker and higher quality type of plastic which will be extremely durable and long-lasting, and resistant to cracking.
Wood
Dining chairs with wooden seats will most commonly also have a wooden frame. The seat might be flat or molded and may benefit from the addition of seat cushions if you find the wooden seat to be uncomfortable to sit on.
If the wooden seat is lacquered or painted, then it should wipe clean easily and therefore be a good choice for a family with children. Wooden seats which have been left in their raw state without a waterproof finish can sustain stains from items such as ketchup or oil, as the food will penetrate the wood.
Wicker
Wicker seats can be found on dining chairs with wicker frames but also on dining chairs with solid wood frames. A wicker seat is often used on a wooden chair instead of a wooden seat because it provides a better level of comfort. This is because wicker seats, as a woven material, have more give in them than wood and therefore present a slightly more flexible surface that will mold to the shape of the user.
Wicker seats are strong but tend not to be as long-lasting as solid wooden chairs. Over time with heavy use, the fibers can begin to come loose at the edges, and these will need to be repaired to prevent them from unraveling and causing gaps in the seat.
Upholstered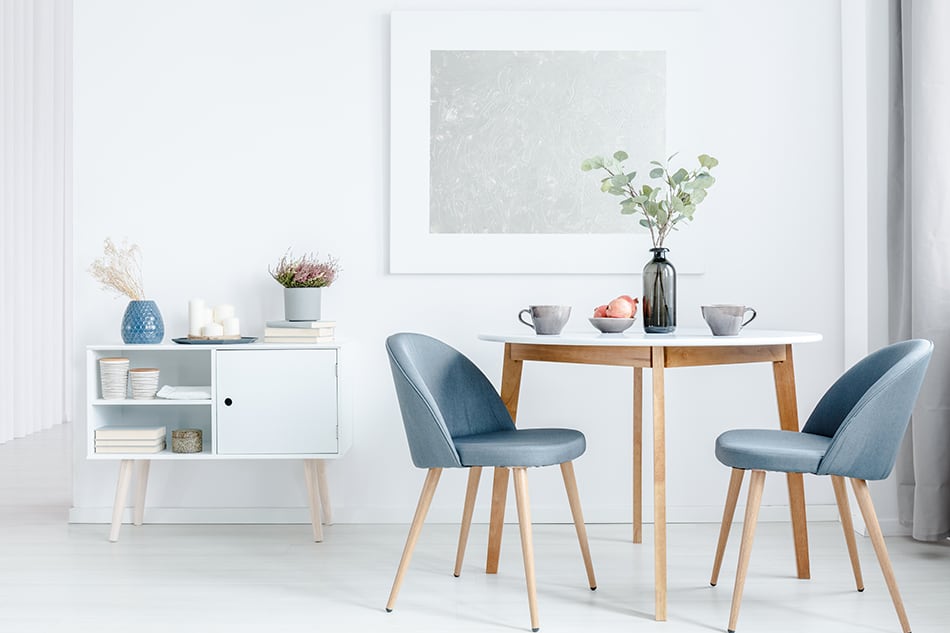 Upholstered dining chairs come in a variety of upholstery types. Some chairs, most notable those with wooden or metal frames, will have an upholstered seat. These types of dining chairs will have a solid frame with a seat that is padded and has been covered in fabric.
Another type of upholstered dining chair is one that will have a separate padded seat and backrest set amongst a wooden or metal frame, where again, the padding is covered with fabric. These upholstered components might be removable from the chair, which makes them easier to reupholster yourself if you want to change the fabric.
Another type of upholstered dining chair is one in the Parsons chair style, which will have the entire seat and backrest covered in padding and upholstery.
The seat may or may not have a fabric skirt that hides the legs of the chair, or they might be visible. It is this type of upholstered chair that is commonly compatible with slipcovers, which are great for changing up the look of a space without having to replace all of the dining chairs. Slipcovers are also washable, which makes them a good choice for families.
Common Fabrics Used to Upholster Dining Chairs
Linen
Linen is a natural fabric made from flax fibers, and it works well as an upholstery material because it is strong and long-lasting, and easy to care for. While linen is not stain resistant, it can be spot cleaned, though you may want to avoid pale colors if you're prone to spillages.
Leather
Leather upholstery on dining chairs can look timeless and refined or casual, depending on the type of leather. Leather wears well and tends to just get softer and more attractive with age. It wipes clean, so it is ideal for families, but it does tend to be among the most expensive upholstery options.
Faux Leather
Faux leather is a more budget-friendly choice if you like the look of leather but don't like the price tag. It is wipe-clean and easy to care for. It can be slippery or sweaty to sit on.
Velvet
Velvet is a popular choice of upholstery on mid-century style dining chairs. It looks opulent and sophisticated and comes in a range of colors. It offers a surface that is soft against the skin and can be spot cleaned.
Polyester
Polyester fabrics are among the most cost-effective, so this is a good choice if you like cotton or linen-style upholstery but want a lower price. Polyester is hardwearing and can be spot cleaned, though it is prone to static.