If you're moving house, then you might need to find out how much your couch weighs. When booking removal services or storage services, you will sometimes be asked how much your couch weighs, and this isn't a question that most people automatically know the answer to; however, there are ways to make a good estimate.
Factors Affecting Couch Weight
Obviously, there are many different types of couches out there, and the type you have is going to play a big factor in determining the weight.
Size
The dimensions of your couch will affect how much it weighs, though it's important not to be deceived by measurements. You might expect that a small loveseat is going to weigh less than a large 4 seat sofa, but this isn't always the case, depending on what the couch is made from.
That being said, most commonly, large sofas are going to weigh more than smaller ones, especially those in the same collection.
Construction
The construction of the sofa will determine how heavy it is going to be. Some sofas, irrelevant of their size, might be very lightweight if they are made with a particleboard frame. These types of sofas are usually hollow for the most part, with cushions fitted to their exterior. You might be surprised when you try to lift this type of sofa that it will not take much effort at all.
Sofas that weigh more will be those which have a solid wood frame. The type of wood used can also be a factor here in determining the weight. A solid wood-framed couch is going to weigh considerably more than a couch with an engineered wood frame, and so you may need several people to help you move it.
Cost
Although the price you paid for a couch isn't necessarily linked to the weight of it, you can generally expect that an expensive couch is going to have a more solid construction than a budget couch, and therefore it's going to be heavier.
Average Couch Weights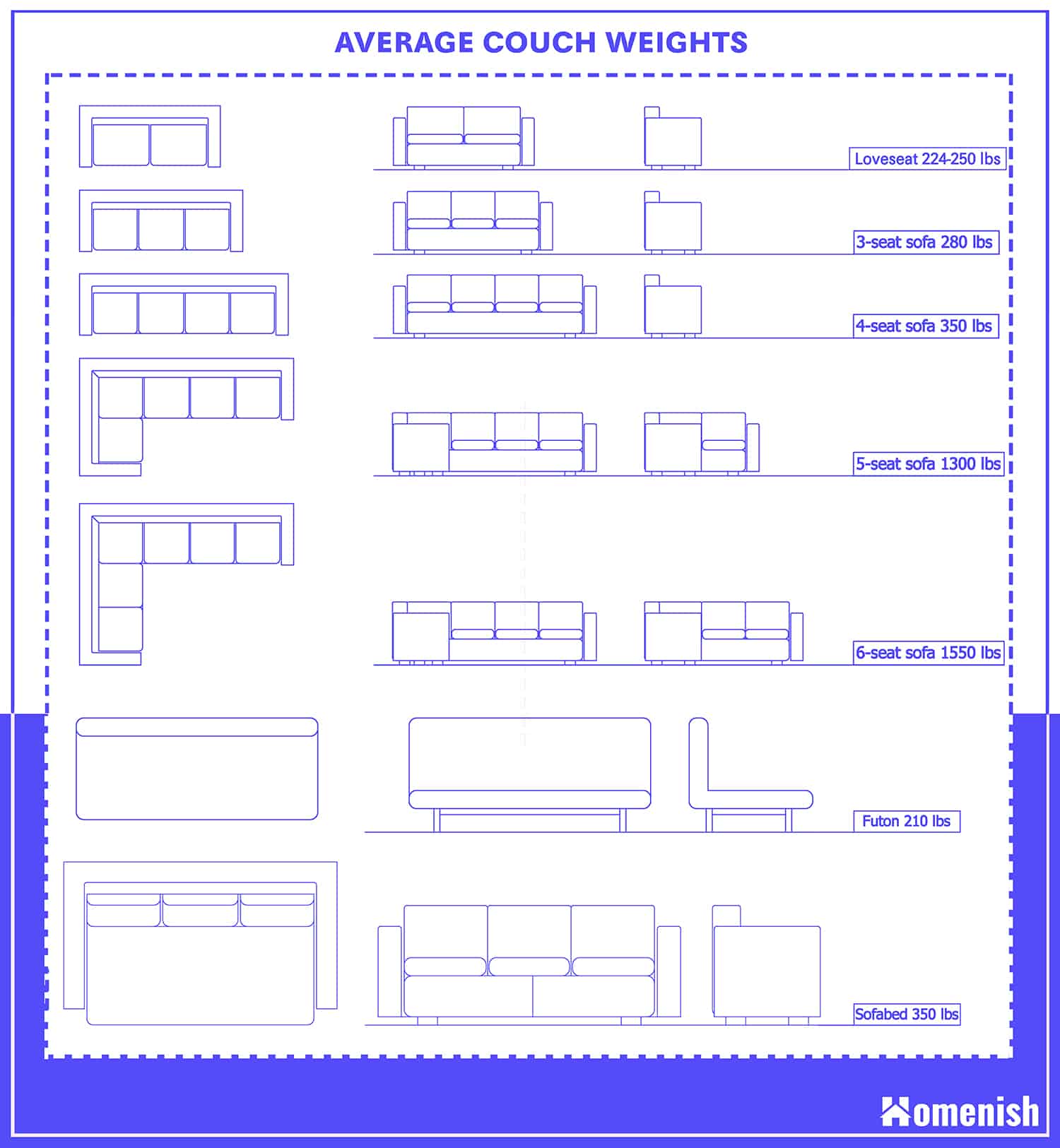 The best way to know the weight of your couch is to look up which model you bought and find the weight listed in the product information. This will be easy if your couch is relatively new and you can track down these sorts of details online; however, for older couches, this probably won't be possible.
If you need to estimate the weight of your couch, you can use the average weights listed below to make an educated guess. As these are average weights, you can add or deduct a few pounds depending on the construction of your sofa to get a more accurate estimate.
Loveseat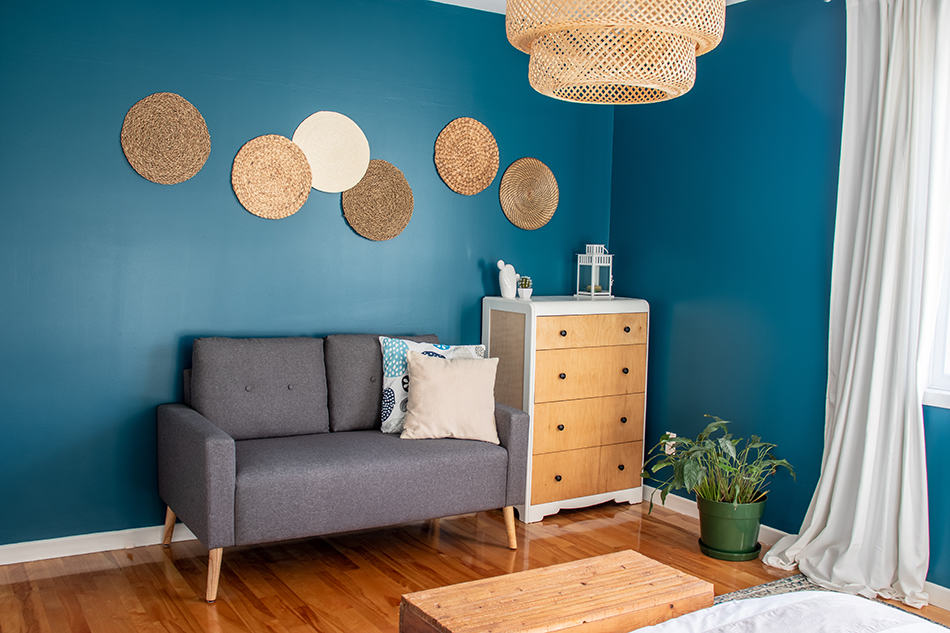 The average loveseat weighs in at 224 lbs. This is a small couch that can seat two people at once or one person if you are in a lounged position. These types of sofas are common in compact apartments or lofts where space is limited.
You may also have a loveseat as part of a suite in a bigger room. If your loveseat is made from lighter materials, you can expect that it might be closer to the 200lb mark, whereas a loveseat with a wooden or metal frame might be closer to 250lbs.
3 Seat Sofa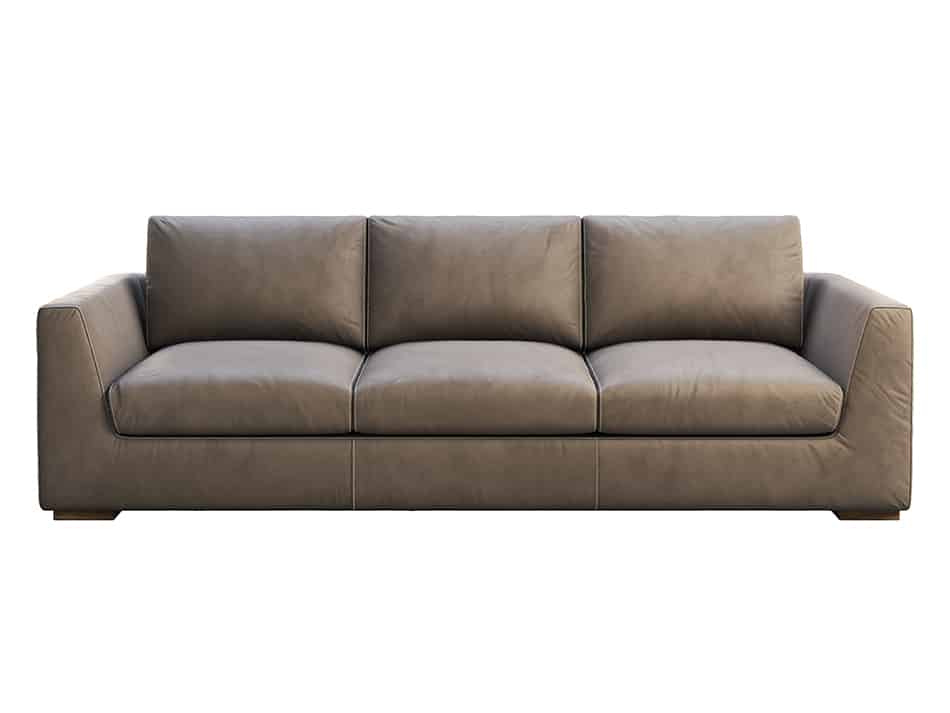 The average weight of a 3-seat sofa is 280lbs. This is the most common size of sofa among families and couples as it provides ample seating without dominating a room and taking up too much floor space.
Some 3-seater sofas, such as those which have been intentionally designed to be used in apartments or homes with narrow doorways, can be disassembled into smaller parts which make it much easier when moving home. In this instance, the entire weight of the couch won't be relevant as you can carry the parts individually.
4 Seat Sofa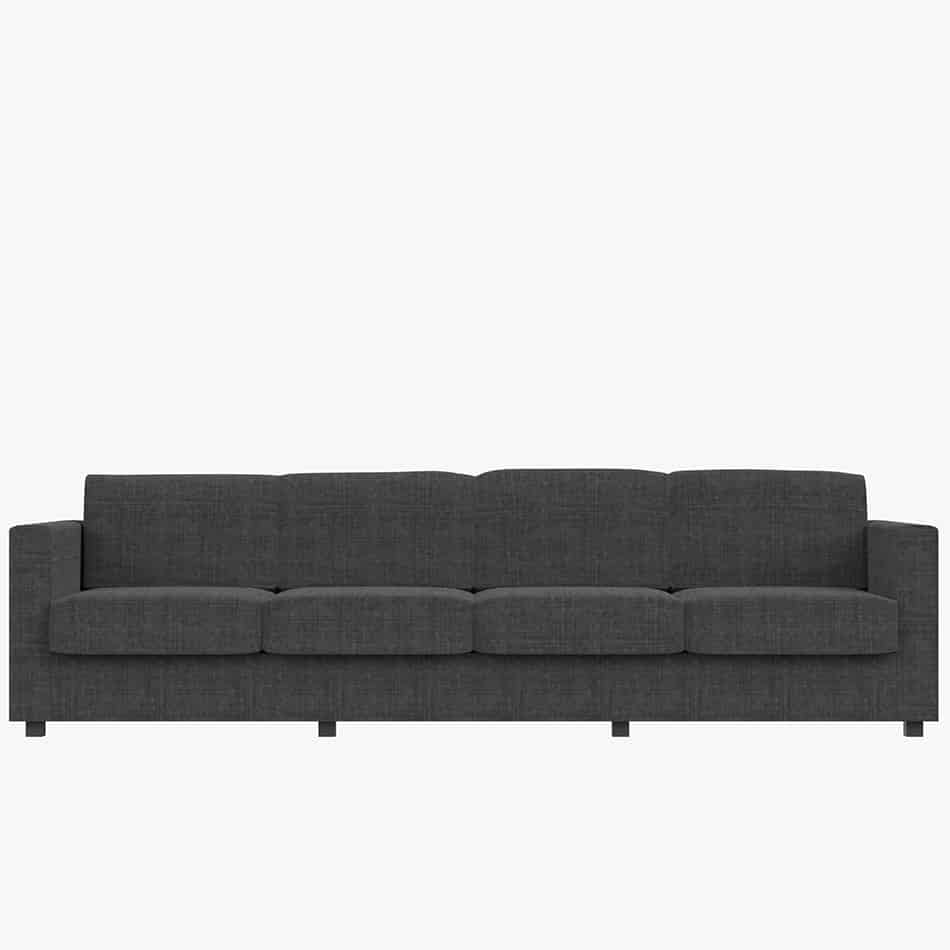 The average 4-seat sofa will weigh in the region of 350lbs. These sofas are designed to accommodate four people at once, and as such, they tend to be quite large.
The actual weight of your 4-seat sofa will vary depending on what the frame is made from and the type of cushions the seats and backrests are made from.
5 Seat Sectional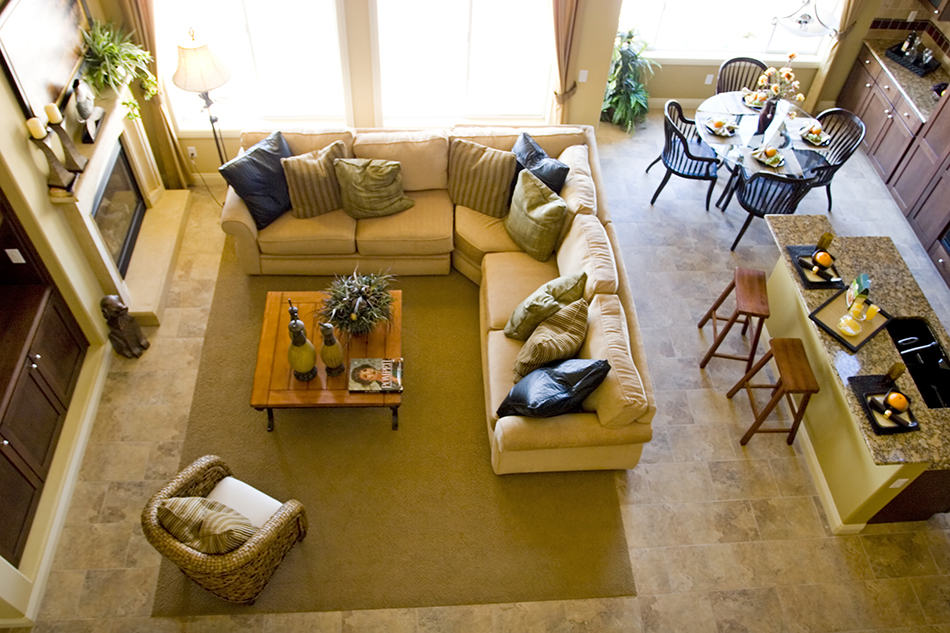 A 5 seat sectional might also be known as a corner sofa. It might take the shape of two sofas fixed together at a right angle, or in some cases, a sectional will be more like a sofa with a chaise at one end or both ends. Whatever the setup is, a five seat sectional will be designed to seat five people at once.
On average, a 5-seat sectional will weigh 1300lbs. Fortunately, the vast majority of sectionals can be separated into two or more parts; otherwise, they would never be able to fit through a doorway in one piece. When you have disassembled the sectional, each part may still be very heavy, so you should take care when lifting.
6 Seat Sectional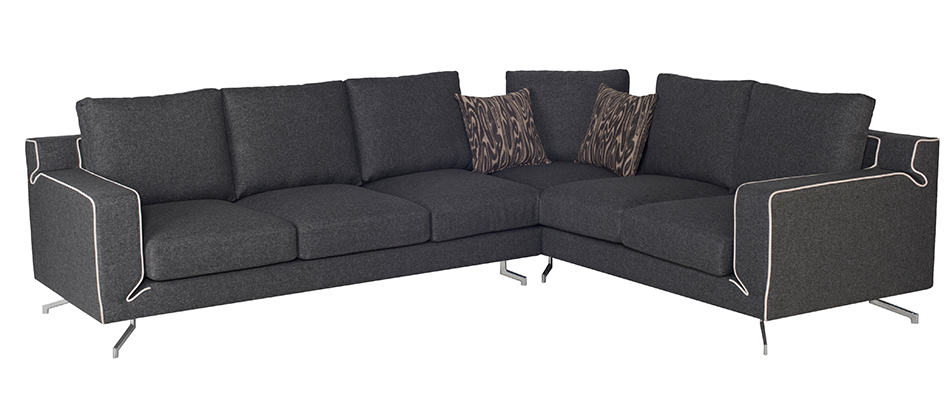 A 6-seat sectional, on average, will weigh 1550 lbs. This is a cumbersome and heavy piece of furniture, so you will need to deconstruct it to make it more manageable. This can usually be achieved by removing the screws or clips which hold the sectional together underneath.
To find out if you need any tools to assist you, have someone push down on the backrest of the sofa so that the front feet lift up and you can see underneath it. Alternatively, if your sectional has space underneath it, you could lay on the floor to get a good look at the fittings it uses.
Futon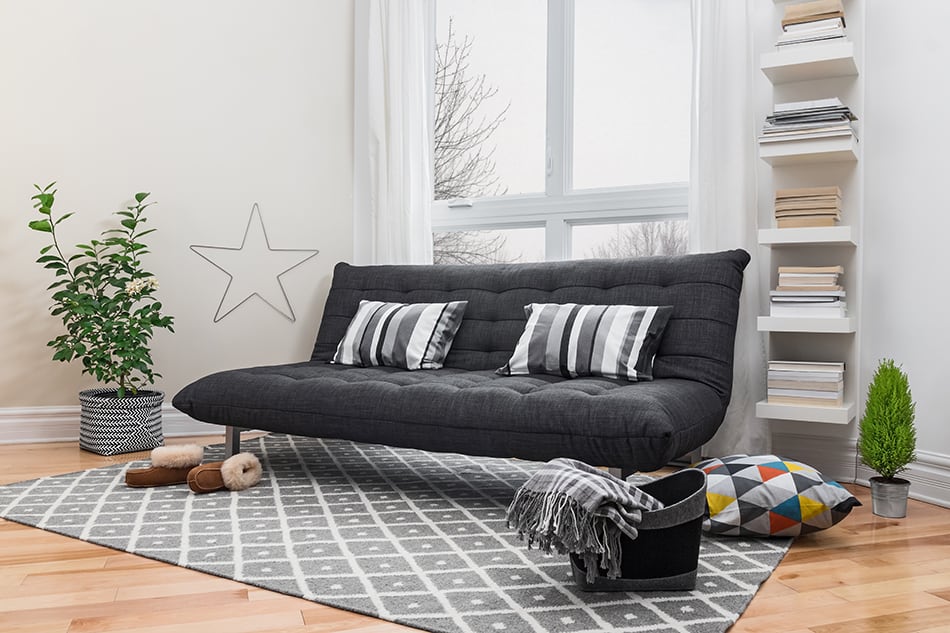 Some people, often students and young professionals, will have a futon in their living room, which can be used as both a casual couch and also a place for visitors to sleep.
Futons tend to be quite basic in their construction but usually have frames made from wood or metal. On average, futons weigh 210lbs. If your futon has a bamboo frame or a slender wooden frame, then it will be on the lighter end of the scale. Metal framed futons will be heavier but should still be easily manageable for two people to move.
Sofabed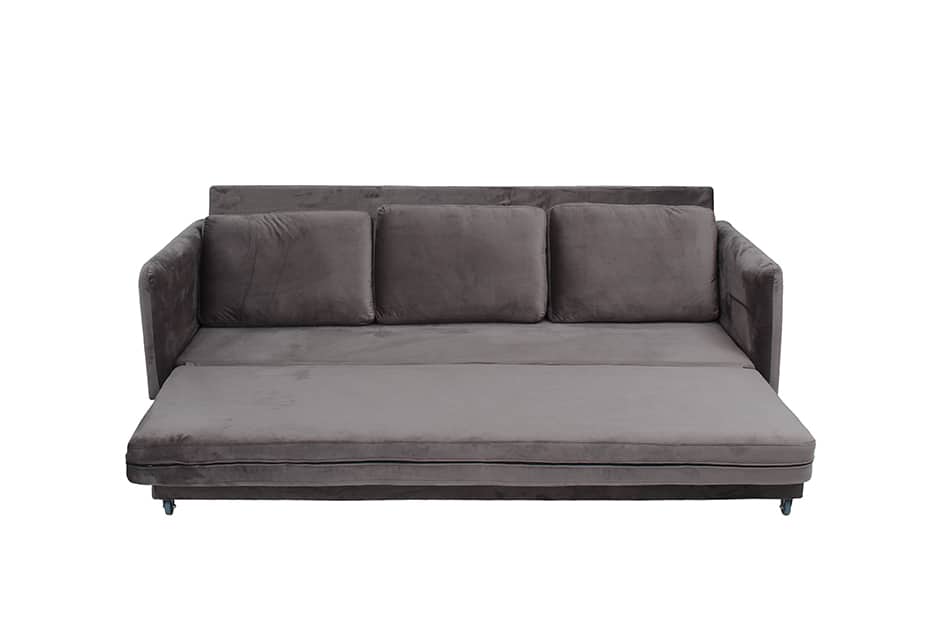 A sofa-bed is differentiated from a futon in a few ways. Sofa beds look more like sofas when they are in the seated position due to proper upholstery and armrests. Futons, on the other hand, have the bed mattress folded over and used as sofa cushions, and it is quite clear from first glance that it will be a fold-out bed.
Sofa beds have a mattress that feels more like a proper mattress and therefore is usually more comfortable to sleep and sit on; however, this luxury will cost you more money. Futons are typically less expensive than sofa beds and have a much more relaxed look about them. Sofa beds have a more complex frame than a futon, and as such, this type of couch has an average weight of 350lbs.
Tips For Moving a Couch
Moving home is one of the more stressful endeavors that most people will endure in their lives. After you have spent considerable time packing all of your worldly belongings into boxes, you then face the fun task of loading up your boxes and furniture into a truck and then unloading them in your new home.
As a couch is a fairly costly item, it's vital that you move it with care because the last thing you'll want to sort out at the end of the moving day is a broken couch. Follow these tips to help ensure your couch gets from one property to another in good condition and that you don't injure yourself along the way.
Dismantle
If your couch can be dismantled, then prepare for moving day by dismantling it the previous day. This will mean you don't have any last-minute surprises, like finding out you don't have the tool you need to take it apart.
Dismantling your couch will make it so much easier to move; just remember to pack any tools and hardware in a safe place so that you can assemble it easily at your destination. Even if your couch cannot be completely dismantled, you may be able to unscrew the legs or remove the cushions. Anything you can do to make the couch smaller and lighter will make it much easier to move.
Recruit Friends
Ask friends and family members to help you move; you can't lift a couch alone! Having the help and support of friends will make moving your couch and other furniture much quicker and easier.
Hire Professionals
There's no shame in hiring professionals- that's what they're there for! If you can't face the hassle of moving your couch and other possessions yourself, then book a professional moving company in advance. This will allow you to take care of more pressing things or look after your children while you move home.