If most of us were asked to list the must-have items of furniture in a sitting room, many of us would start that list with one thing: the sofa. The classic couch is probably the preferred seat in your home. They take up a significant portion of a room, though.
In an apartment or small house, you might not have the luxury of having plenty of space. Or you might want to use that space differently. If a couch just doesn't work in your living areas, you're in luck because there are other options you can go for. Here's a list of 15 alternatives to a sofa and couch to get you started.
1. Bean Bags
Bean bags have come a long way from the ones you know from your college dorm days. Forget about the polyester-covered bags filled with polystyrene beads that lose their shape over time. Modern bean bags have undergone a makeover and can be found in various high-quality materials, like leather and textured or patterned fabric.
And they're incredibly comfortable because they're filled with durable memory foam that shapes around the contours of your body. They can add a casual stylishness to your sitting room and lounge areas and are available in neutral colors so they can work with your home décor.
You can find bean bags in the standard single-seater option, but some styles can fit as many as two or three people, making them an excellent alternative to a traditional sofa.
2. Floor Cushions

Throwing comfy cushions on the floor around a rug has become a popular seating arrangement, particularly in small apartments and sitting rooms. Floor cushions are light and can easily be moved around a room and placed in the spot that you prefer.
They're also fun to decorate with because they're available in many bright colors, so you can go wild with different combinations. If a laidback, boho feel is an aesthetic that appeals to you, floor pillows can effortlessly deliver on the look.
3. Floor Cushion Sectional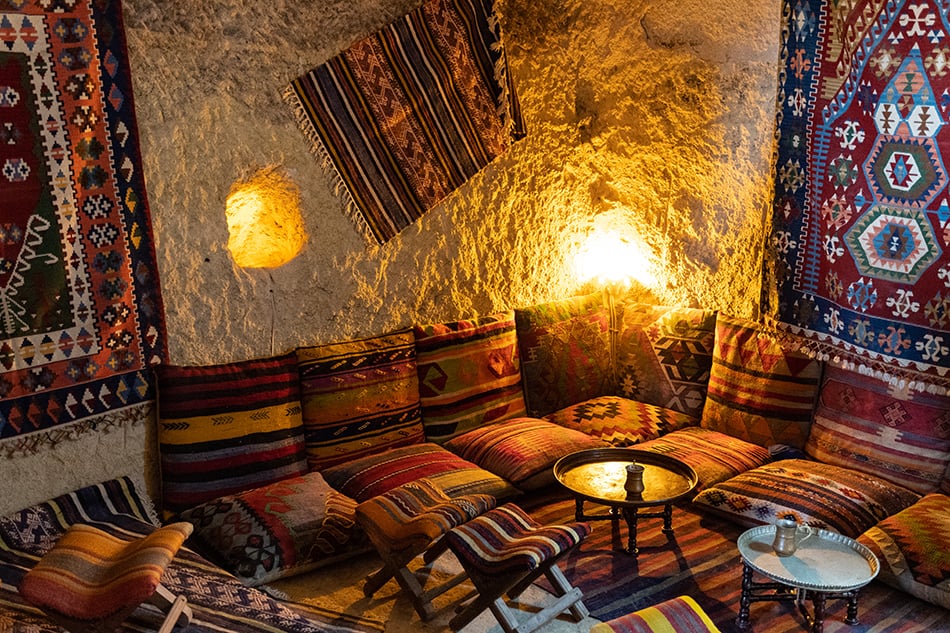 If you like the comfort of a couch but want something a little out of the ordinary, a floor cushion sectional is a good option. Floor cushion sectionals are similar to standard floor pillows, but they also have a back section, so you can sit in them the same way you would on a couch.
Floor cushion sectionals can also be modular, meaning that you can combine them into an L or U shape like a modular sofa. This allows you to have enough seating for a group of people.
4. Hammock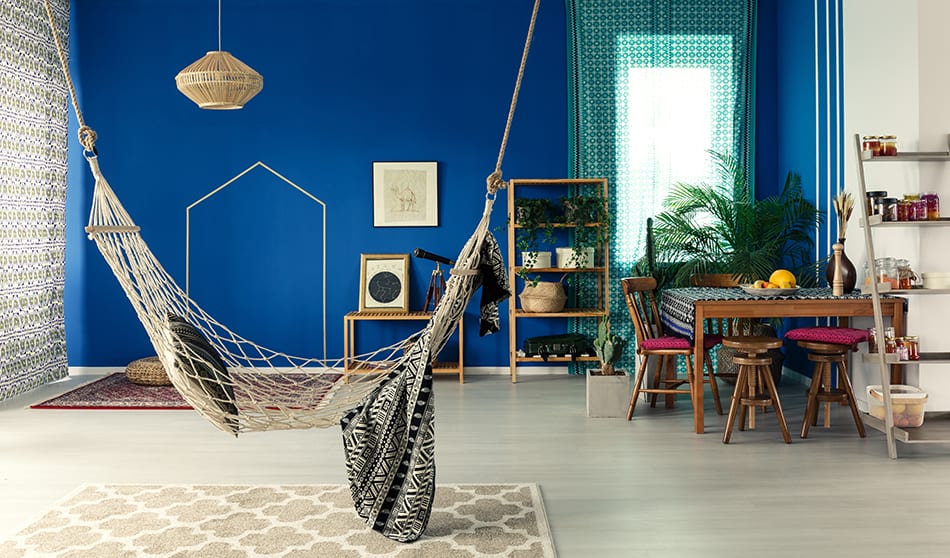 We usually picture a hammock hanging between two palm trees on a beach in some exotic island location. But, believe it or not, a hammock makes a great replacement for a couch. Hammocks are not only an unconventional choice; they're also more affordable than a sofa by a mile.
They're easier to maintain too. You won't have to worry about spilled drinks and food damaging a hammock like they would the expensive fabric and foam of a sofa. If you live in a studio apartment or just don't want to clutter up your sitting room, a hammock is an unbeatable space saver. When it isn't being used, you can simply roll it up and stash it away.
5. Chaise Lounge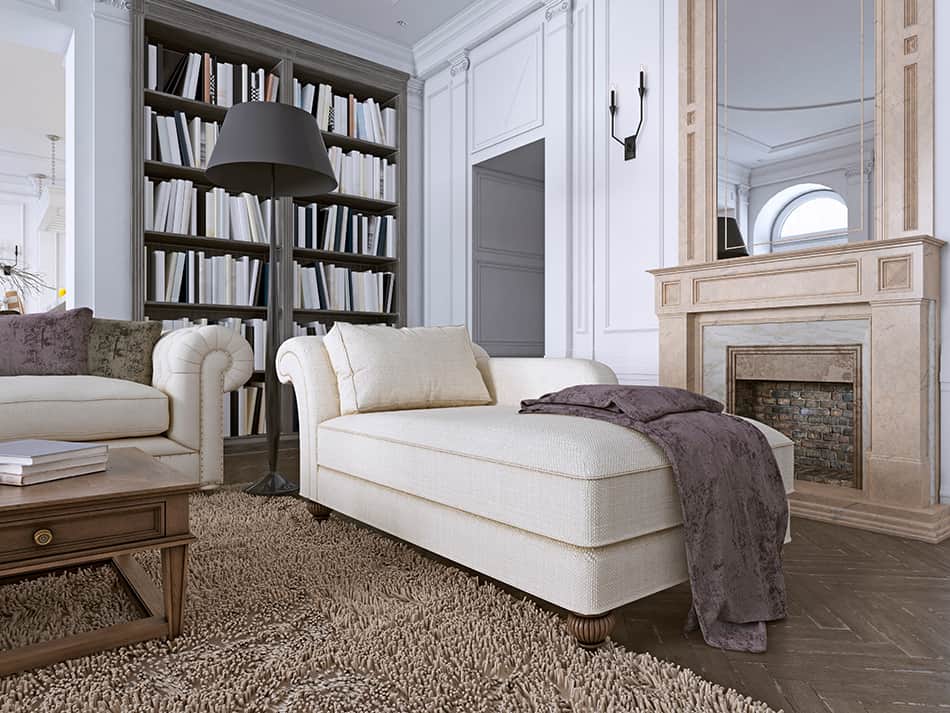 A chaise lounge is a luxurious and sophisticated furniture item to use instead of a couch. It gives you the comfort of relaxing on a sofa, but it's not as bulky, with an average chaise lounge dimensions of between 73 to 80 inches long and 25 – 30 inches wide. A chaise is typically lower to the ground than a classic sofa. So you can position a chaise in front of a fireplace, window, or other attractive feature in your home without blocking the view.
Chaises are versatile too. You can pair one with floor cushions or bean bags for extra seating. Or you can have two chaises and change the seating arrangement according to your needs by having them sitting side-by-side or laid out end-to-end.
6. Swinging Chair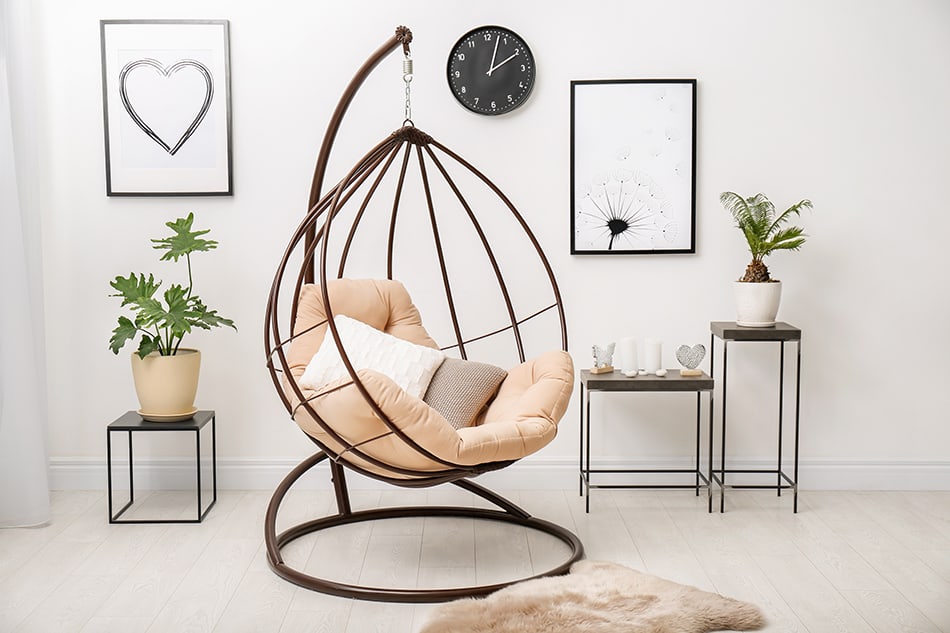 Do you like rocking chairs but think they're a bit old-fashioned? Try a swinging chair instead. Swinging chairs are more eye-catching and will undoubtedly be the conversation-starting star in your living room. Additionally, the swinging motion is calming and is just the thing you need after a long day.
Contemporary swinging chairs are available in a single-seater cocoon or bubble version. Some models have enough space for two people to snuggle up together. You just need to check that it's securely attached and can manage the weight of one or two adults. You also need enough clearance space in front of and behind it. Then you're all set to swing away!
7. Futon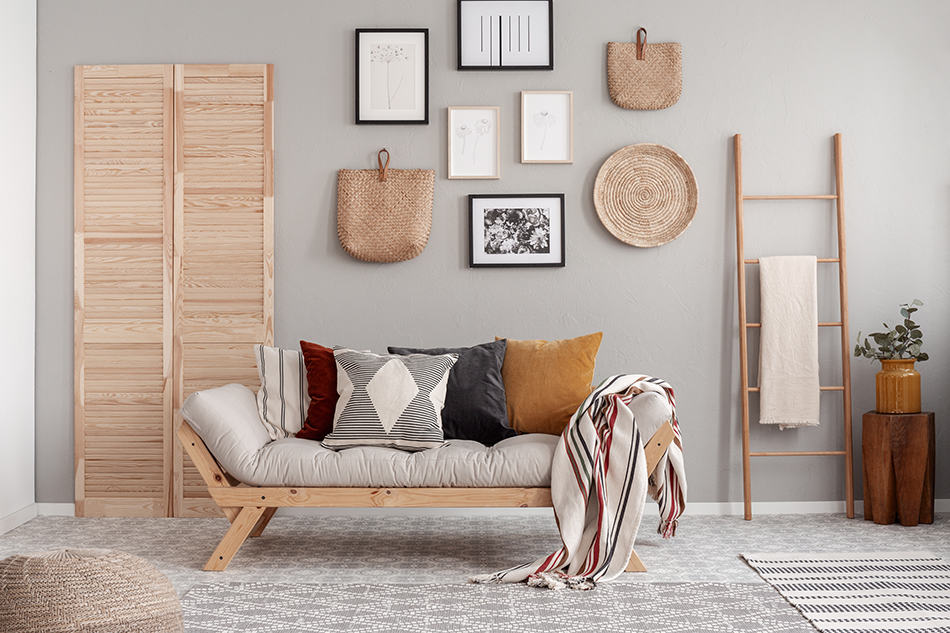 If you sometimes have guests staying over but don't have extra room for them to sleep in, a futon can help solve your problem. A futon can serve as your everyday sofa and as a bed for visitors. Futons feature a sturdy wood or metal frame and a mattress, usually filled with foam.
The frame and mattress can be folded to make a couch or unfolded and laid out flat into a low bed. Whether you use a futon for sitting in or sleeping on, it's comfortable in either function.
8. Daybed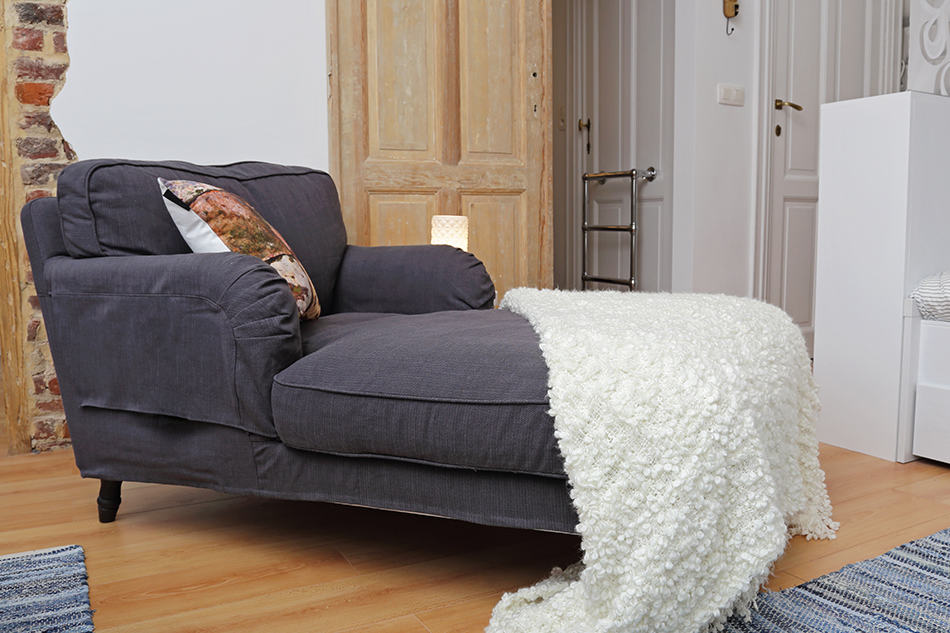 A daybed is similar to a futon in that it can be used as a couch and a bed. The difference with the daybed is that the frame is a solid structure that can't be manipulated like a futon. A daybed has a three-sided frame, with two short sides used as a headboard and footboard.
When you're using the daybed as a couch, the longest side serves as a backrest, and the sides work as armrests. Daybeds have an upholstered mattress, so it's excellent for lounging, sitting, or sleeping on. If you're planning to use a daybed instead of a couch as your seating arrangement, you can scatter a few cushions over it to make it even more comfortable.
9. Reclining Chair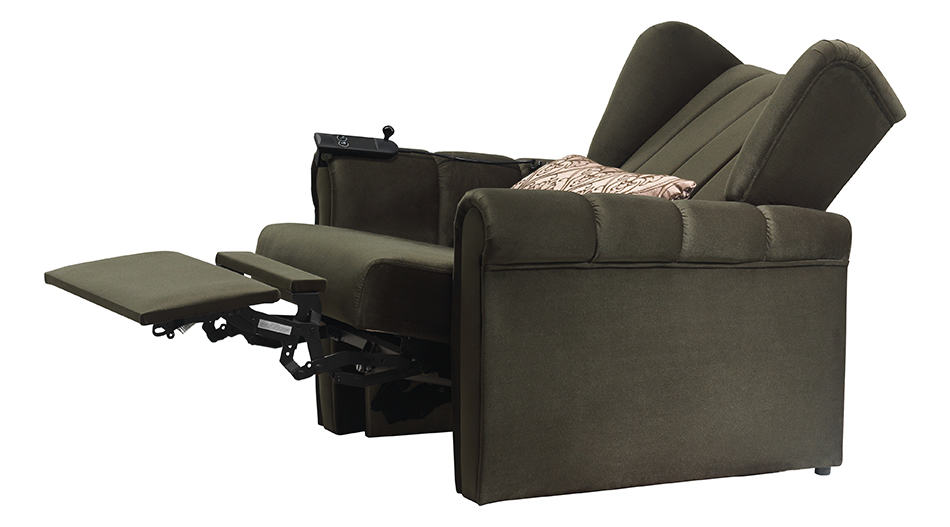 It may surprise you to discover that a sofa may not be the most comfortable seating option for everyone. Some people find that sitting on a couch for long periods puts pressure on their back or hips.
In this case, a reclining chair may be a better alternative to a sofa. Depending on the model and settings, a reclining chair allows you to achieve different degrees of lounging with your feet elevated. This more relaxed sitting position doesn't only ease the discomfort but also improves circulation and relieves swollen feet.
10. Oversized Chair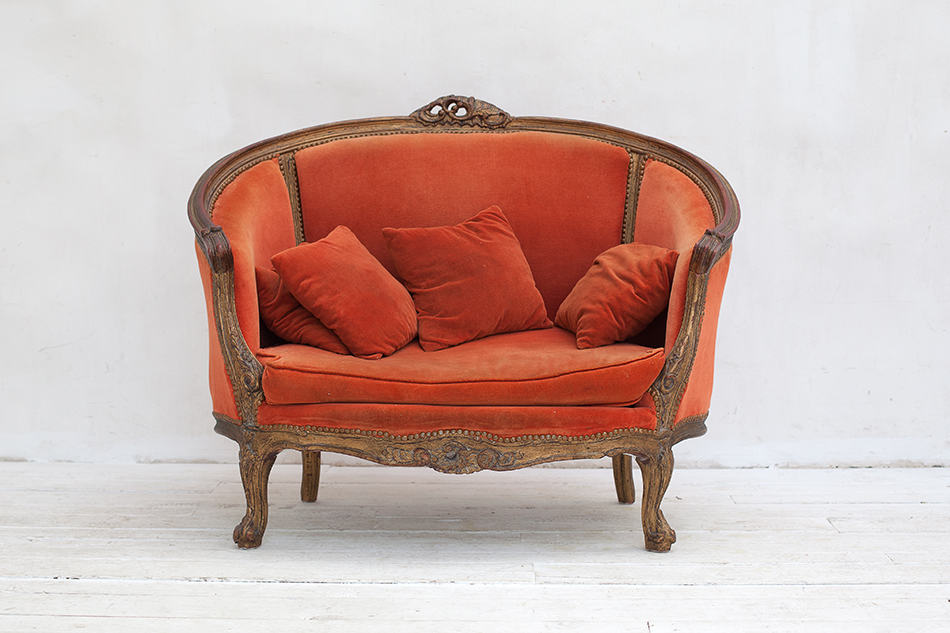 Oversized chairs, also called chair-and-a-half, are wider than a typical chair but aren't as wide as a loveseat. With an oversized chair, you'll get the plushness of a sofa but at a lower price. Plus, it's a furniture item that won't take up your whole sitting room.
Oversized chairs offer ample space for you to sit with plenty of room to cross your legs or fold them under you. They're also the perfect place to sneak in a solo afternoon nap. You'll find that an oversized chair is actually big enough to share, so you can cozy up with a pet or someone special.
11. Built-in Bench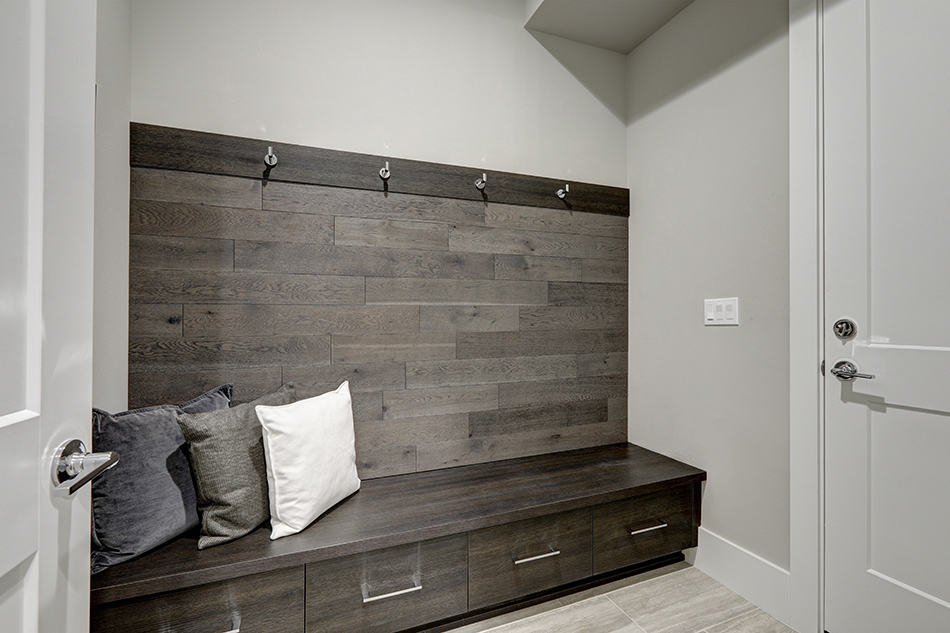 Installing bench seating along one wall or two perpendicular walls is another excellent alternative to having a sofa. Built-in benches are typically constructed from wood, but they can also be made from concrete, so they look like a natural extension of your wall. They can be decorated with brightly colored pillows for cushioning, allowing you and your guests to sit comfortably for hours.
And when you feel like changing the décor in your lounge, you can change the pillows to match. Benches offer versatility in their use too. They can be paired with chairs and a coffee table or dining table to create a cozy conversation nook, reading corner, or catch-up space for family time.
12. Window Seat Bench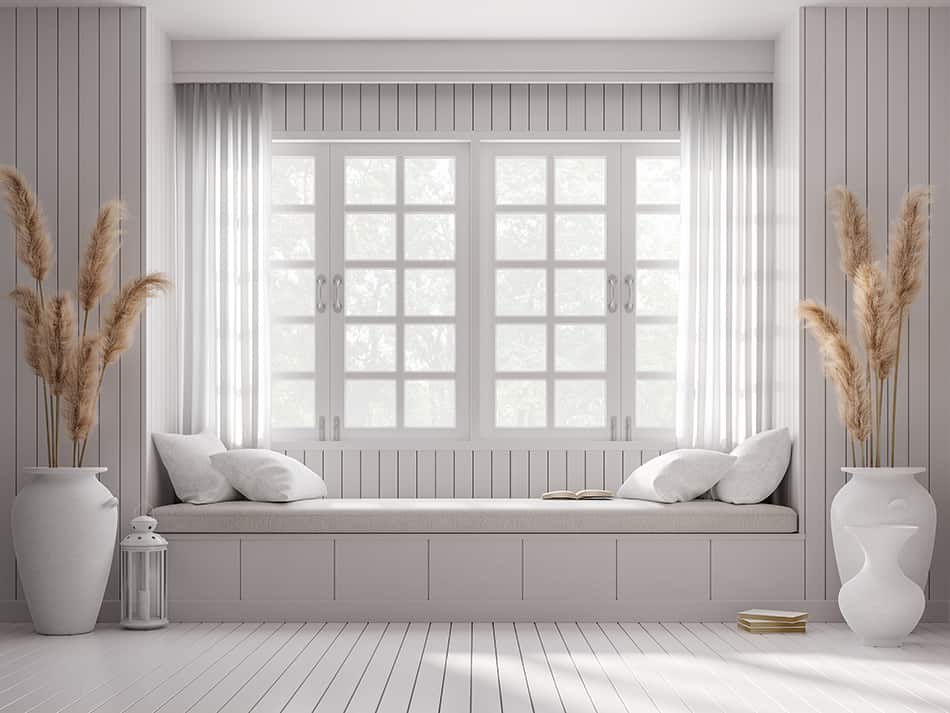 A variation of the built-in wall bench is the window seat. Apart from providing you with a place to sit, a window seat also lets you take in the outside view. Some window bench designs have additional storage space situated under the seat.
13. Loveseat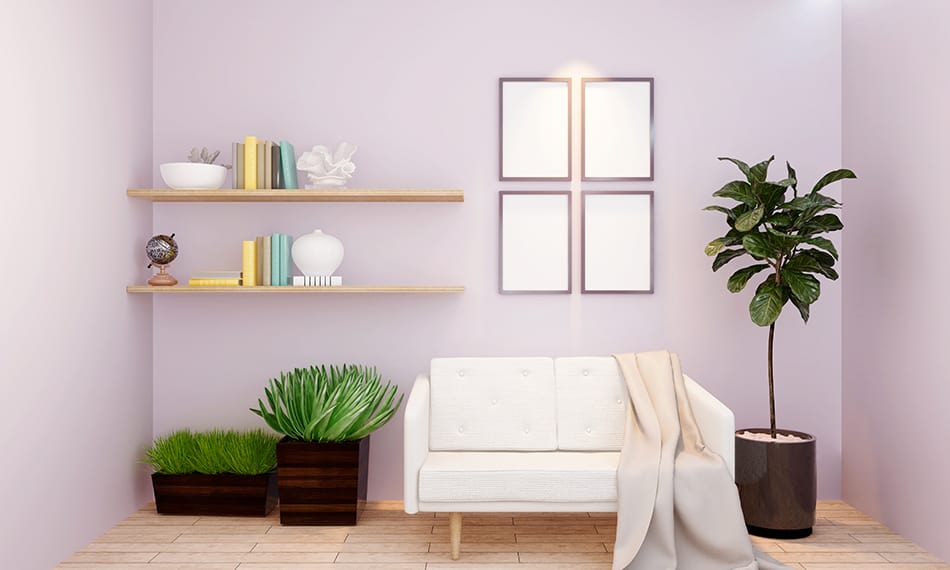 Technically, a loveseat is a smaller-sized sofa. Loveseat sizes typically run no more than 60 inches wide, compared to 50 up to 108 inches in width for a standard-sized sofa.
Because of its compact size, a loveseat is convenient for use in a small or studio apartment or bedroom. They're great if you want to sit by yourself with your legs stretched out, but they also offer enough space for two adults to share.
14. Settee
A settee offers the same compact seating space for up to two adults as a loveseat, but it has four legs like a chair. Settees tend to have a less "chunky" look than a couch and lend an air of sophistication and elegance to your small living areas.
They look stylish when paired with a contemporary coffee table.
15. Oversized Ottoman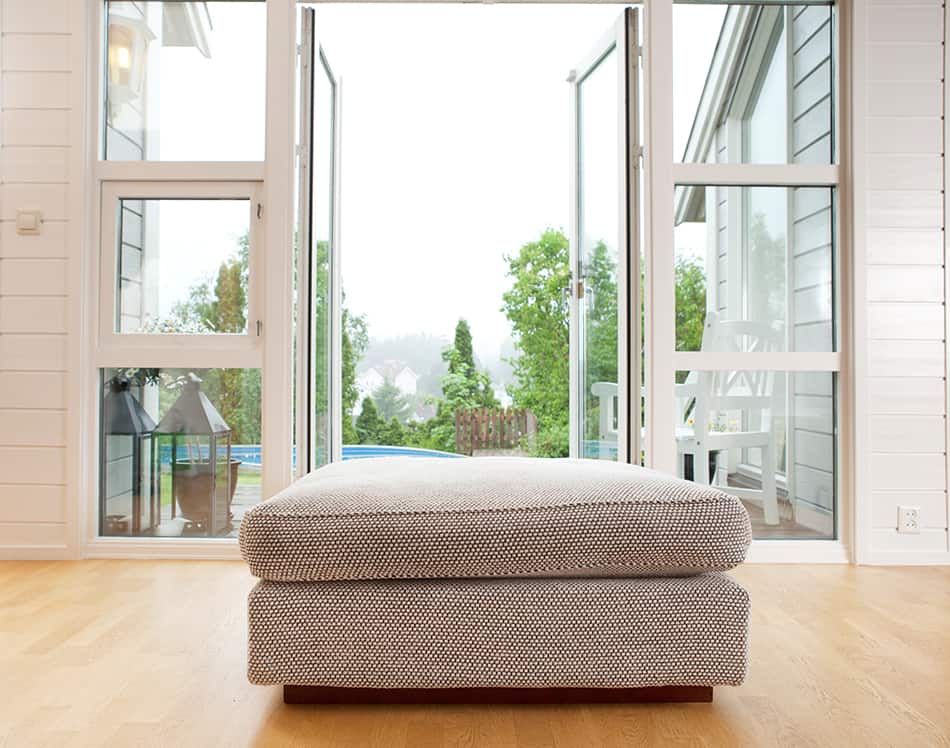 An oversized ottoman can replace your sofa, but it's probably better if it's set against a wall, with cushions providing back support. A large ottoman will usually have enough room for two people to sit on. You use an ottoman as additional seating.