Sky blue is a light to medium shade of blue, which is named after the color of the sky on a clear day.
Blue, in general, is known to be a calm and tranquil color that puts people at ease and allows them to relax, and the fact that sky blue is associated with the sky on a clear day further accentuates this because a clear sky has the effect of making most people feel serene.
Sky blue is also linked to the ocean, in particular clear, shallow waters, and this association is another way that blue can help to inspire feelings of peace and relaxation in people.
Here we look at the ways you can incorporate sky blue in home decor and which colors will work best with it.
Colors that Go Well with Sky Blue
Yellow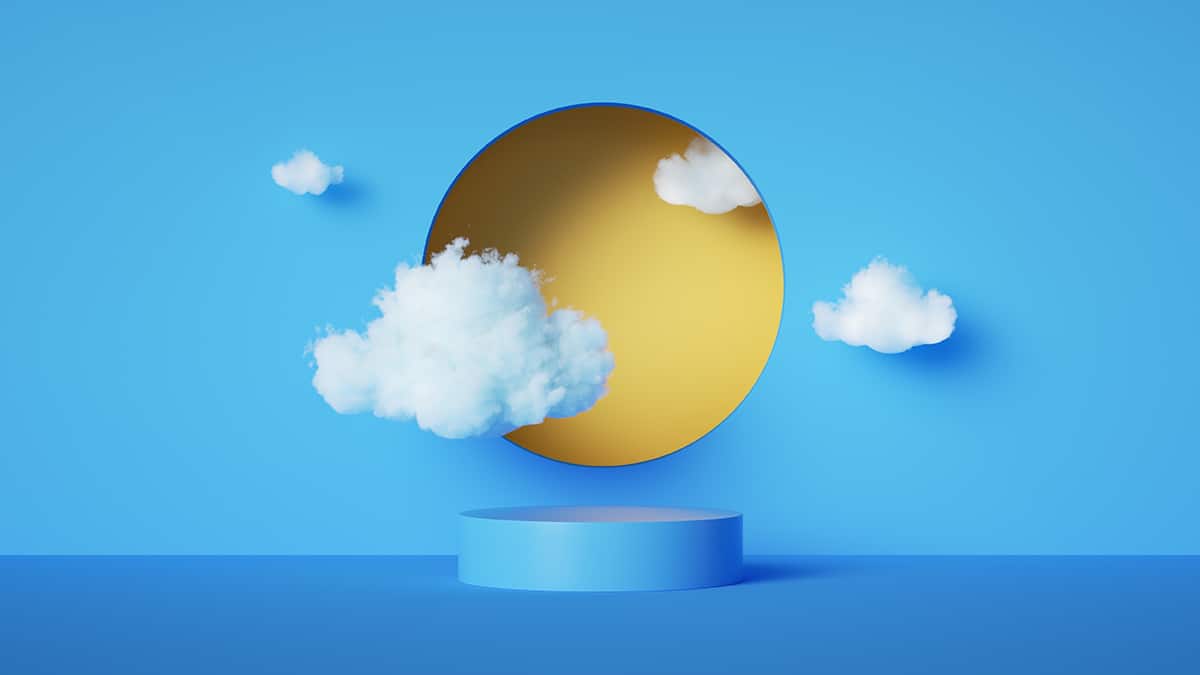 | | | | | |
| --- | --- | --- | --- | --- |
| Shade | Hex Code | CMYK Color Code (%) | RGB Color Code | Color |
| Sky Blue | #6cc9e9 | cmyk(54%, 14%, 0%, 9%) | rgb(108, 201, 233) | |
| Yellow | #e6d271 | cmyk(0%, 9%, 51%, 10%) | rgb(230, 210, 113) | |
Sky blue is a color that looks good with various shades of yellow, including bright primary yellow and pale butter yellow. These two colors can be used together to represent a sunny sky or a peaceful beach, so they never fail to ensure a positive atmosphere is created in a room.
The warm tones of yellow contrast against the cool tones of sky blue to create interest, but they aren't direct contrasting shades. Use a neutral as a third shade with sky blue and yellow in order to prevent them from becoming too intense. A good choice would be cream, beige, or gray.
Beige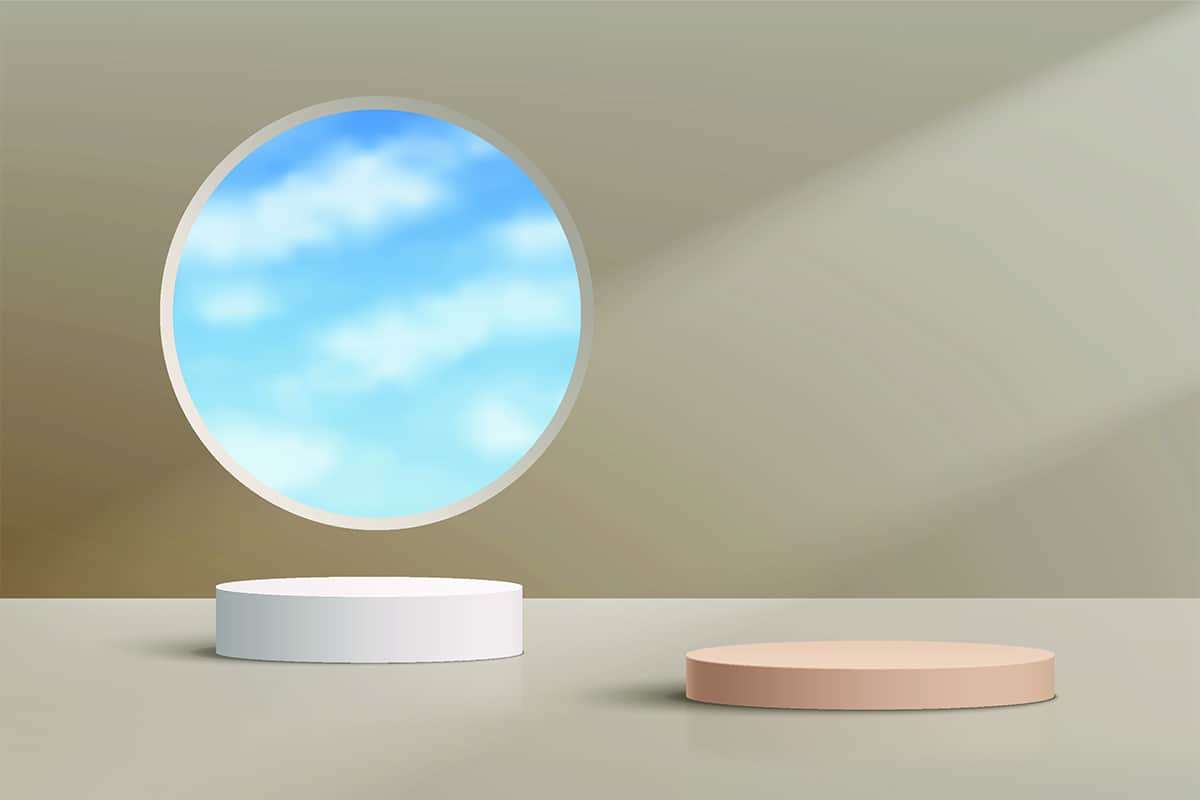 | | | | | |
| --- | --- | --- | --- | --- |
| Shade | Hex Code | CMYK Color Code (%) | RGB Color Code | Color |
| Sky Blue | #6cc9e9 | cmyk(54%, 14%, 0%, 9%) | rgb(108, 201, 233) | |
| Beige | #e3c6ae | cmyk(0%, 13%, 23%, 11%) | rgb(227, 198, 174) | |
Beige is a warm neutral shade that provides an inviting base for sky blue decor. It will help to balance out the cool and crisp tones in sky blue to ensure a welcoming feel is achieved.
Beige can be used to represent the sand in a beach theme using sky blue, which means these two colors are commonly used together in coastal decor styles. Use pale shades of beige to allow the sky blue to stand out, or darker shades of beige for a slightly more moody look.
Lime green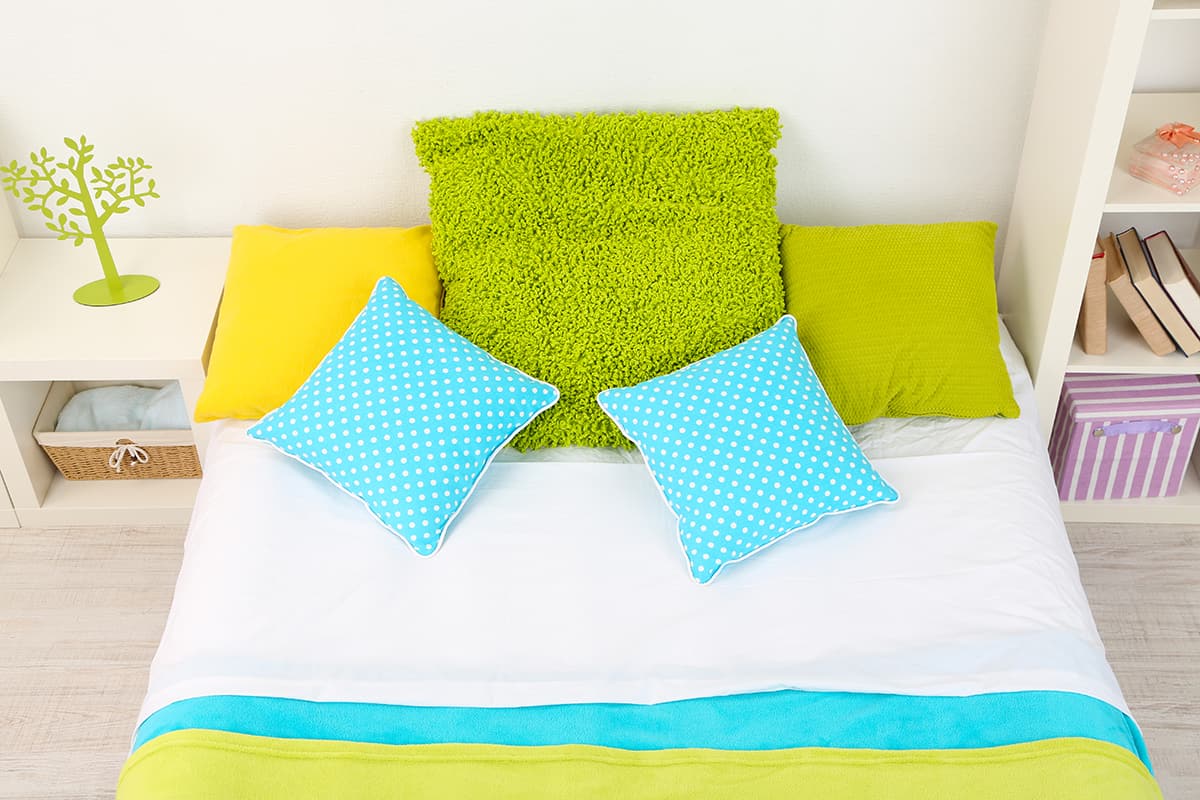 | | | | | |
| --- | --- | --- | --- | --- |
| Shade | Hex Code | CMYK Color Code (%) | RGB Color Code | Color |
| Sky Blue | #6cc9e9 | cmyk(54%, 14%, 0%, 9%) | rgb(108, 201, 233) | |
| Lime Green | #b6cf04 | cmyk(12%, 0%, 98%, 19%) | rgb(182, 207, 4) | |
Lime green and sky blue create a tropical look when they are used together. These two heavily saturated colors should be used alongside a cool neutral such as off-white or gray to help them from becoming overstimulating.
In a kitchen, choose off-white cabinets, dark gray countertops, and a sky blue tile backsplash, accented with lime green items such as tea towels and candles. Lean into the tropical theme in a bedroom, with a feature wall decorated in a white wallpaper with large lime green leaf prints and sky blue parrots, and the remaining walls painted in white.
Tie the sky blue and lime green color scheme together with white bedsheets and lime green cushions, with sky blue curtains and a sky blue rug.
Salmon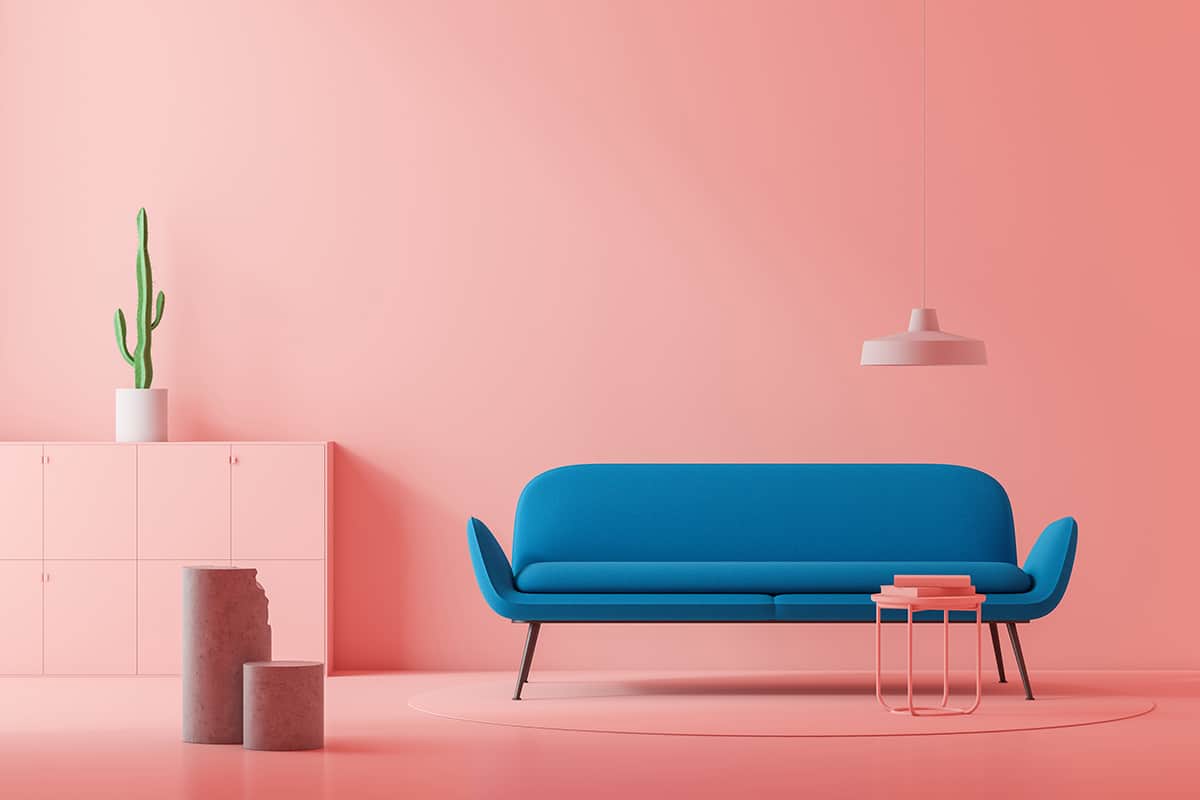 | | | | | |
| --- | --- | --- | --- | --- |
| Shade | Hex Code | CMYK Color Code (%) | RGB Color Code | Color |
| Sky Blue | #6cc9e9 | cmyk(54%, 14%, 0%, 9%) | rgb(108, 201, 233) | |
| Salmon | #edaaa4 | cmyk(0%, 28%, 31%, 7%) | rgb(237, 170, 164) | |
Since blue and orange are contrasting colors on the color wheel, sky blue can work as a really beautiful contrasting shade with salmon. As salmon is a muted orange-pink shade, it has a very classic and understated appeal alongside sky blue.
In a living room, paint the walls off-white and use salmon and sky blue as accent shades, for example, with a salmon-colored sofa, sky blue curtains, and sky blue cushions.
Tangerine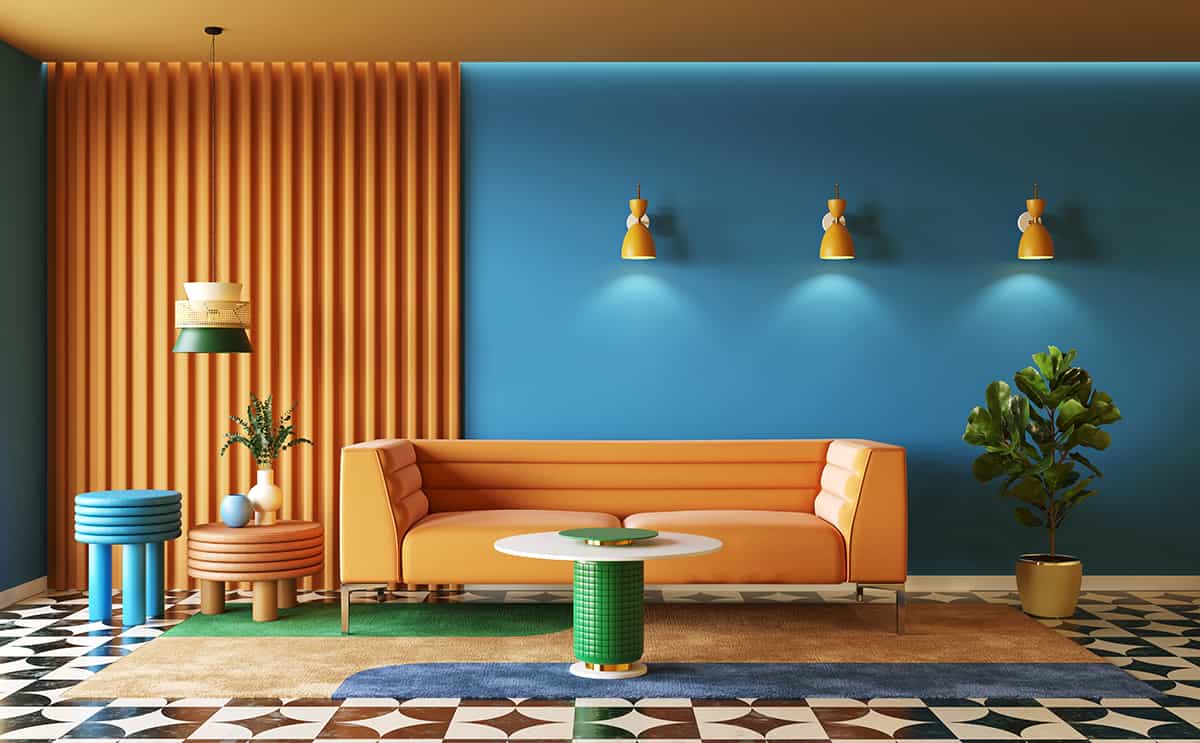 | | | | | |
| --- | --- | --- | --- | --- |
| Shade | Hex Code | CMYK Color Code (%) | RGB Color Code | Color |
| Sky Blue | #6cc9e9 | cmyk(54%, 14%, 0%, 9%) | rgb(108, 201, 233) | |
| Tangerine | #c06a30 | cmyk(0%, 45%, 75%, 25%) | rgb(192, 106, 48) | |
Tangerine is a bright and bold shade of orange, which will look even more vivid when set against sky blue. These contrasting colors are great for creating a colorful decor that will feel uplifting and refreshing.
Always use these two shades with a neutral color, such as white, as this will help to set them off and also ensure they don't appear too exhausting for the mind to cope with.
In a living room, paint the walls white and use sky blue as the secondary shade; this means it will be used more heavily than tangerine across the space, but not as heavily as the white.
Opt for a sky blue sofa on top of a white rug, and choose curtains in a sky blue and white pattern, for example, stripes or zigzags. For the tangerine accents, use cushions in this shade, as well as some small items dotted around the room to tie the color scheme together, like a tangerine vase or a tangerine pom-pom hem around the edge of the curtains.
Using Sky Blue in Home Decor
Calm retreat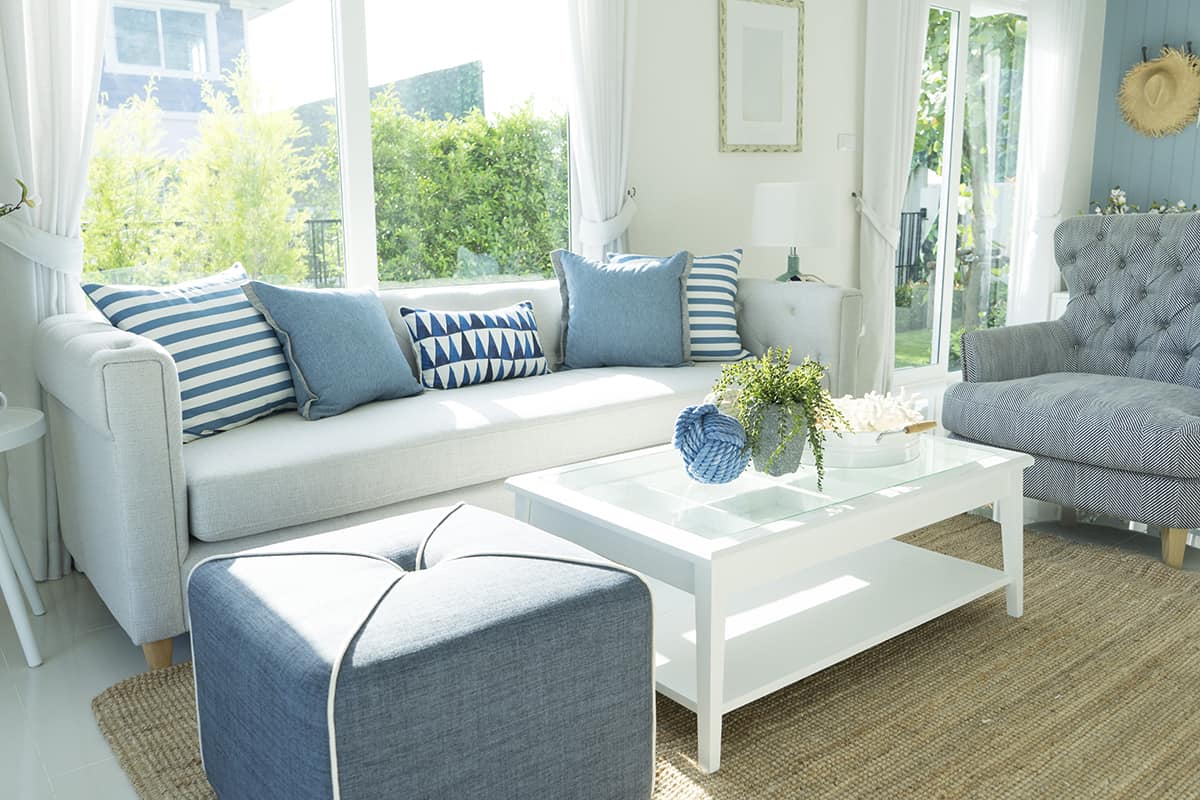 If you want to create a space in your home you can use as a calm retreat away from the chaos of work or family life, then sky blue is a perfect color choice. You could use this color as the basis for your color scheme in a home yoga studio, a master bedroom, a bathroom, a wellness room, or a living room.
Sky blue elicits feelings of tranquility and relaxation, which is probably why it is one of the most popular paint color choices in a bedroom since this is a space in the home where people put a heavier emphasis on rest. For the other shades in a calming color scheme, you should opt for analogous colors or neutral colors.
Analogous colors are those which flank sky blue on the color wheel, such as azure blue and baby blue. Using these colors together in a room will create a really immersive experience where you feel surrounded by the calming qualities of soft blue shades. If you'd prefer to use neutral shades with sky blue in a calming retreat room, opt for off-white colors or pale shades of beige such as biscuit and oatmeal.
Using neutrals like this will create associations with endless skies on clear days at the beach, which is a visualization technique many people use to trigger mind and body relaxation. Having this physical reminder of sky blue and neutral shades can help to inspire a more permanent sense of wellbeing and peace.
Refreshing and relaxing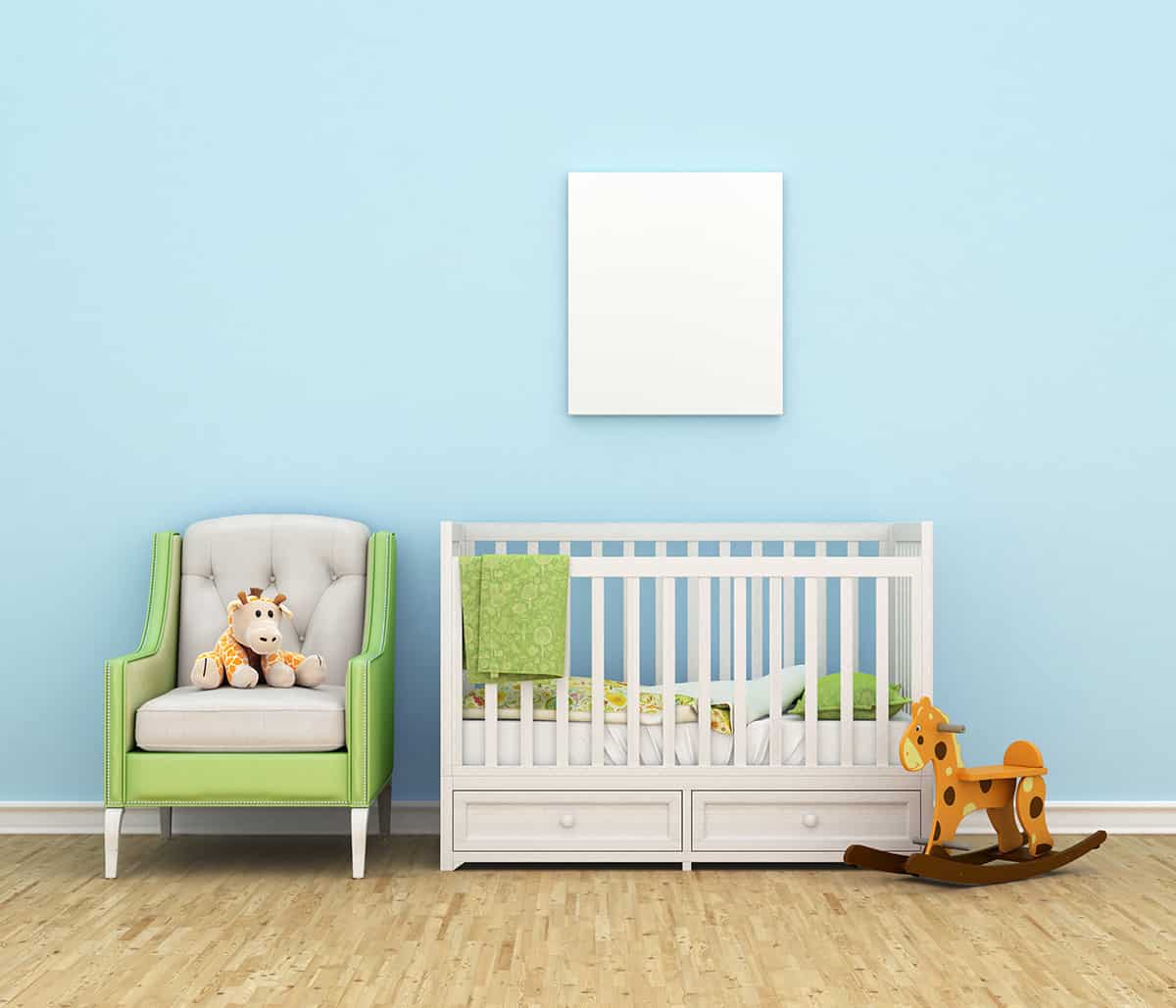 Sky blue is a relaxing color, but it can also be used to create a refreshing atmosphere in a room. The cool tones in sky blue help to make it feel crisp and clean, while the green undertones offer a sense of refreshment. This is a vibe that is really well suited to kitchens and bathrooms, where most people want to create a clean and fresh feel.
Pair sky blue with shades of green to further emphasize the refreshing and relaxing atmosphere. Sky blue complements mint green well for a quirky or vintage feel or use sky blue to match with sage green for an English country house style. Olive green will also work well with sky blue if you are going for a fresh botanical look.
In a bathroom, choose white subway tiles with mint green walls and sky blue towels and bath mats, or in a kitchen, opt for sky blue cabinets with gray marble countertops, white walls, and olive green accessories.
Modern romantic
Sky blue isn't necessarily thought of as a romantic color, but it has a soft and sweet innocence that works really well with muted apricot or blush tones to create a modern romantic style.
Use this color scheme in a bedroom, for example, by painting walls in blush pink and choosing sky blue bed sheets with blush pink cushions and sky blue velvet lamp shades.
Contemporary coastal
Sky blue is one of the most popular color choices when it comes to coastal and beach-themed decor since it is synonymous not just with clear blue skies but also the blue of the ocean.
Use shades of beige or cream to represent the golden sands of the beach and hits of bright lemon yellow to represent the sun. In practical terms, this could look like beige walls, a sky blue rug, a beige sofa, sky blue curtains, and bright yellow cushions on the sofa for strong pops of color.
For a more contemporary coastal style, replace the yellow with a deep brown wooden hue such as walnut or navy blue. Use walnut hardwood for the floor surface, cream walls, a deep brown leather sofa, and sky blue cushions.
Alternatively, choose beige walls with a navy blue sofa and sky blue accents such as curtains and planters.
Furniture paint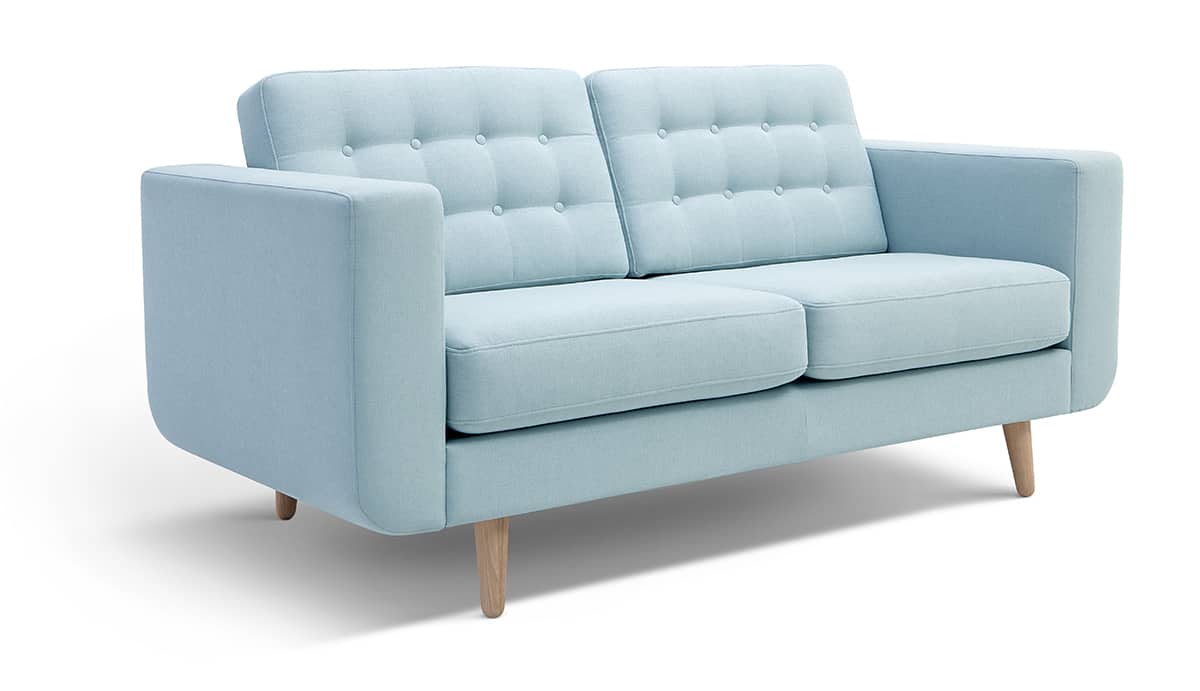 Painting wooden furniture is a pastime rapidly rising in popularity, as it offers the benefits of transforming old furniture on a low budget, saving the planet by preventing furniture from entering landfills, and slowing demand for new products, which should lead to a decline in production and therefore minimize carbon footprints.
Sky blue is a really beautiful choice for furniture paint because it breathes new life into old wooden furniture and makes it take on a new personality. Sky blue painted dining chairs will look funky and Scandinavian-inspired next to a painted yellow dining table, or they will have a vintage look if paired with a white distressed wooden table and floral seat pads.
Sky blue furniture paint can also be used to give old furniture a coastal look, for example, side tables and coffee tables, or use it to update nightstands in a blue-themed bedroom.