Mint green is a fresh shade of green that can be both cooling and soothing. It is the epitome of spring and so can serve to make an interior space feel revitalized and vibrant.
Mint green is a surprisingly versatile color that can work well in a wide range of color schemes as both an accent or primary color. This is a shade that is great for inspiring vintage or art deco styles, but equally, it can be utilized in more modern and contemporary interior themes.
Here we look at some of the best colors to use with mint green to achieve a variety of interior design styles.
Retro Mint Green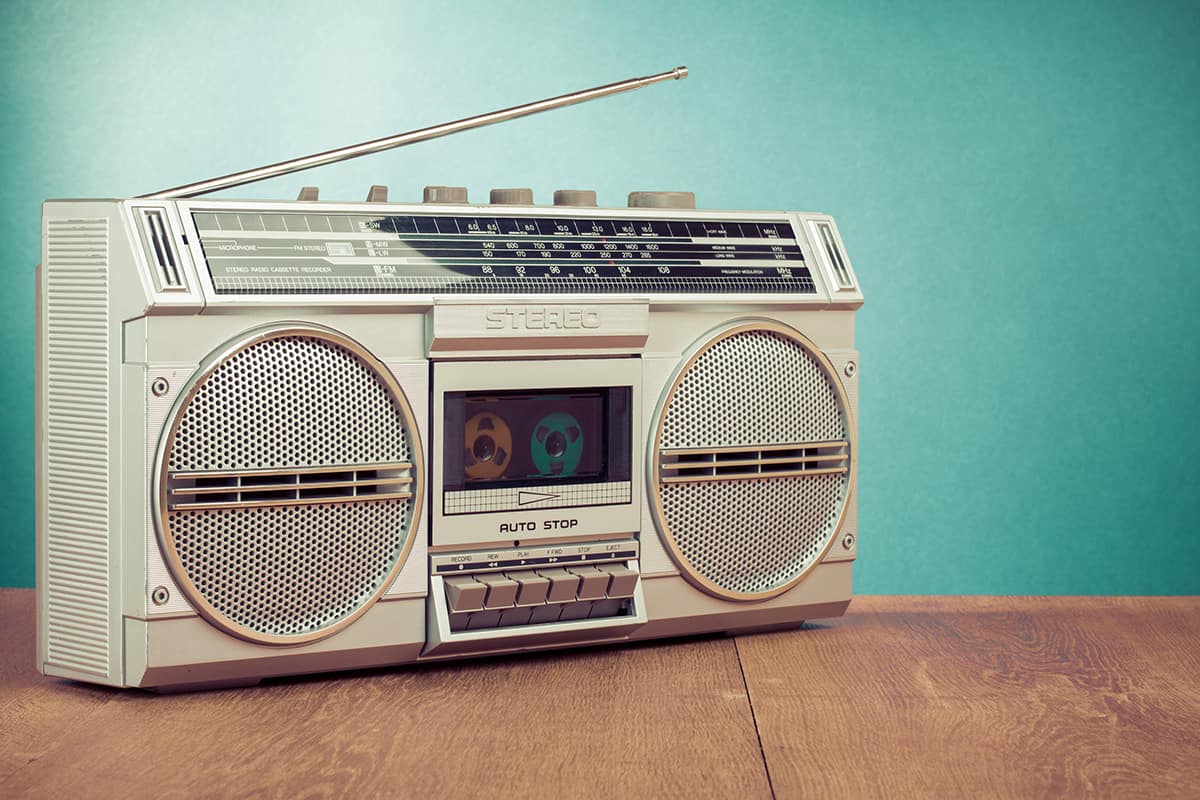 If you want to create a retro theme in your home, then mint green is a much softer color choice compared to the other retro colors that might initially spring to mind, such as red and turquoise.
Mint green offers a nice alternative to bolder shades which can be easier and more soothing to live with while still doing a great job of building a retro style.
Colors that work really well with mint green for a retro vibe are cream, teal, and silver for metallic accents.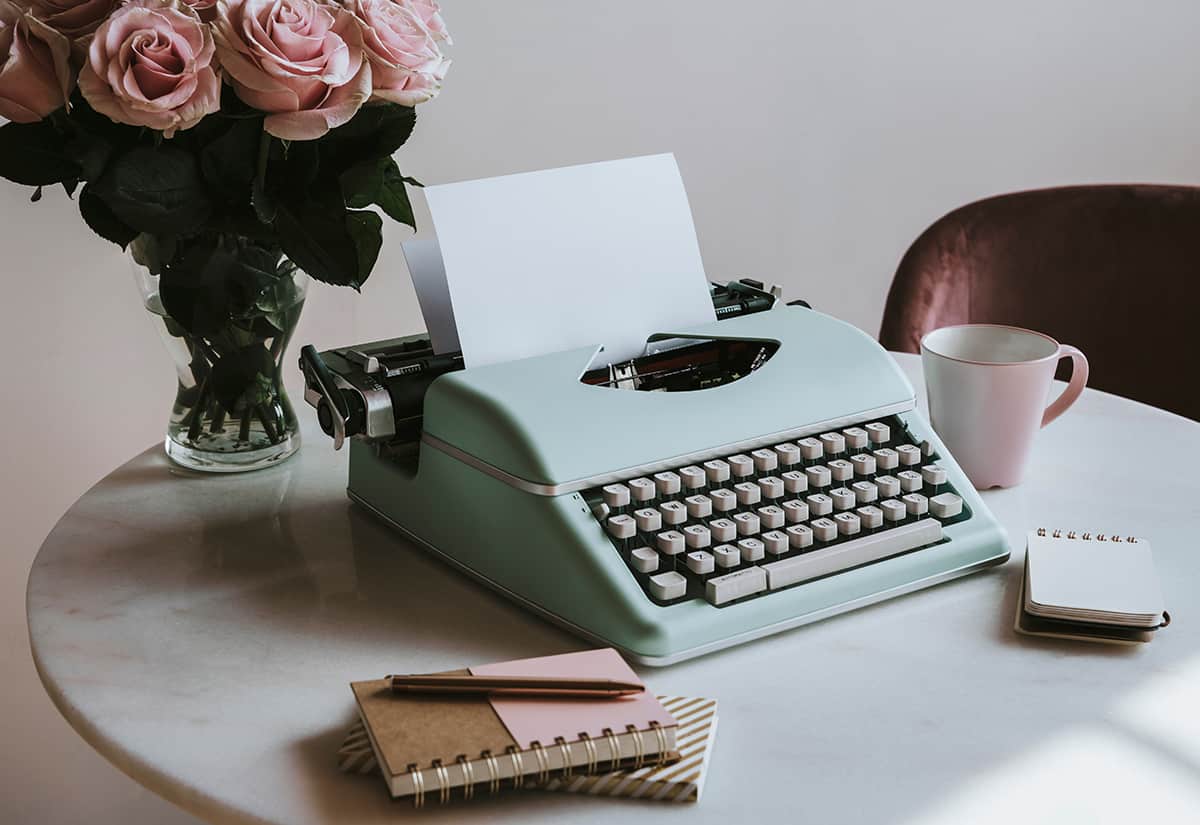 The retro style is very popular in kitchens, and a good way to achieve this look with accessories is by finding retro-style small appliances in mint green shades, such as toasters, kettles, and mixers.
Some retro-style refrigerators also come in pastel shades, which would be a great addition to a mint green retro kitchen, or alternatively, opt for a silver stainless steel refrigerator.
To really commit to a mint green retro kitchen, paint your kitchen cabinet doors in a satin shade of mint green paint with glossy silver handles, or for a kitchen that will outlive your changing interior themes, opt for cream kitchen cabinets and paint the walls mint green.
Antique Mint Green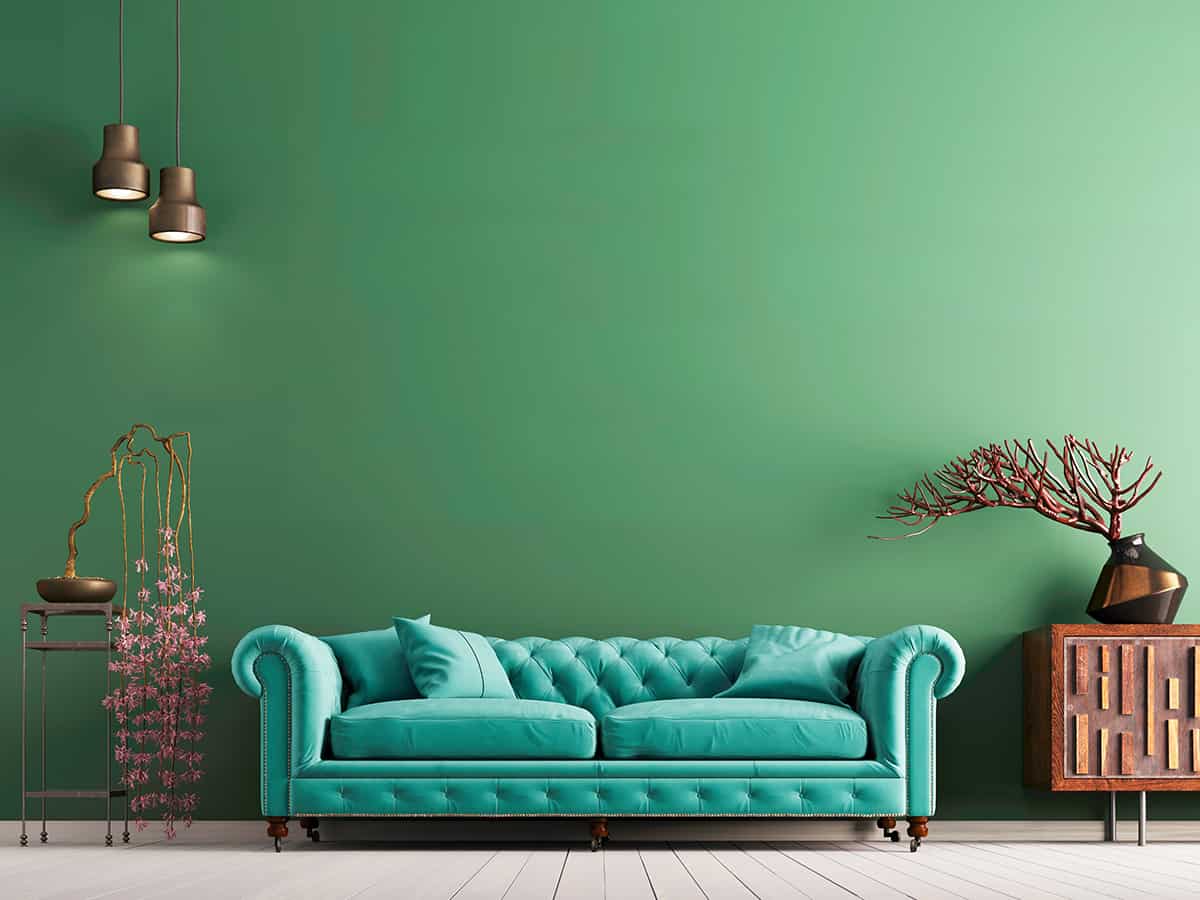 Antique chic can be a dramatic look with deep and rich colors set off by gold accents; however, a fun take on this style is to switch out the dark and intense shades for mint green. Achieve an antique style by using wooden furniture featuring ornate wooden carvings and sumptuous upholstery.
For an authentic antique style, leave walls white or off-white and add pops of mint green in soft furnishings and accessories, for example, an elaborate mint green vase as a centerpiece on a walnut coffee table or a mint green velvet armchair with a gold-painted frame.
The best colors to use with mint green for an antique feel are gold and a contrasting shade of purple, such as plum. You could also go for a more reddish tone, such as burgundy, to add drama to a mint green style.
Modern Mint Green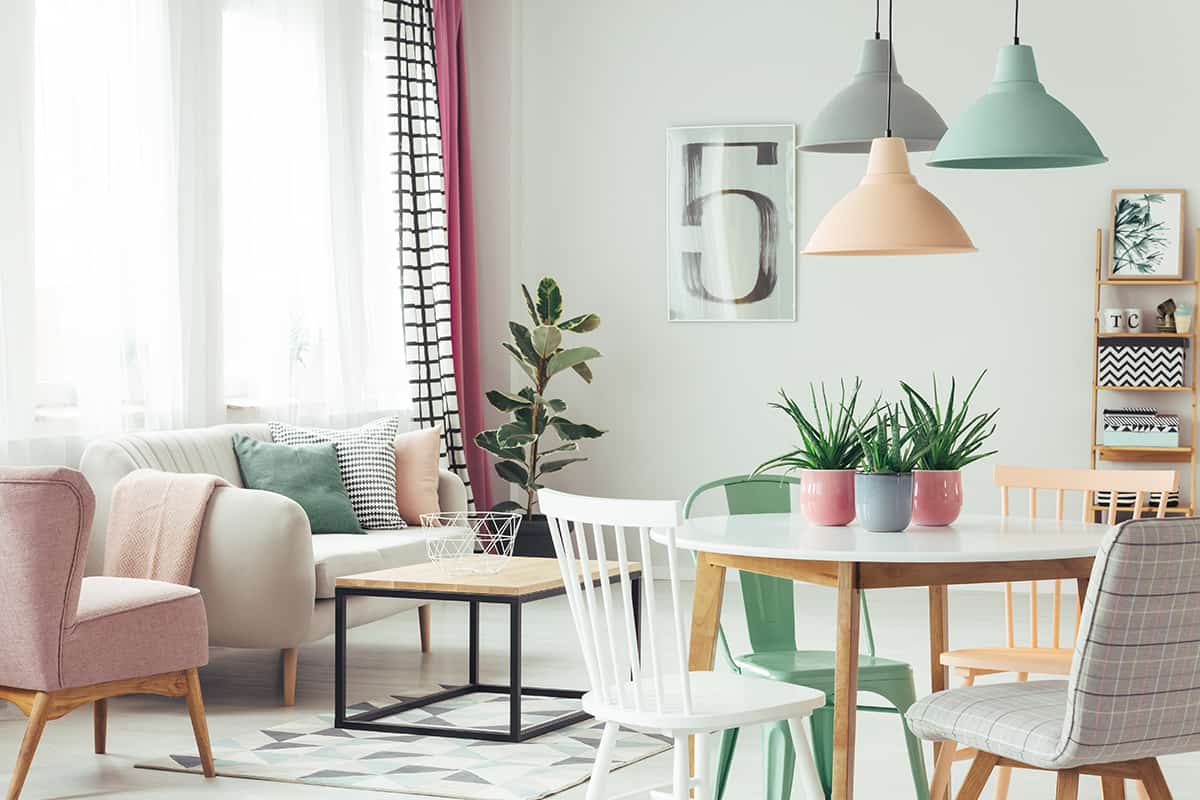 Mint green is a color you may not automatically think of as a modern shade, but it can work really well for contemporary styles, especially with bold patterns such as geometrics in monochromatic themes.
Bathrooms are a particularly nice space to incorporate mint green into the color scheme because this is an area of the home where you want to feel soothed and refreshed. Paint the walls in mint green and opt for white tile splashbacks around the sink, shower, and bathtub.
Black or dark gray grout will help to ensure the white tiles stand out and will encourage a modern Scandinavian look. Towels and bath mats featuring a black and white geometric pattern will add interest to the space and further highlight the modern style.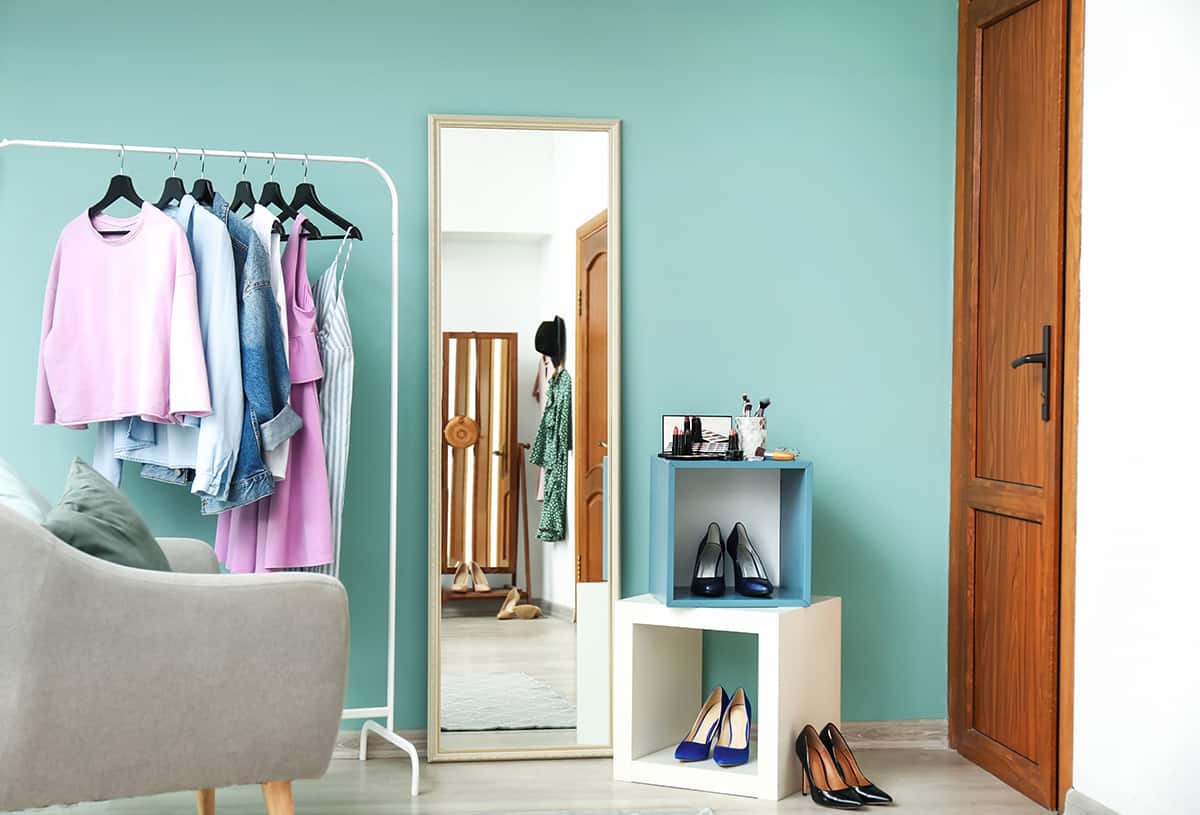 The best colors to use with mint green to achieve a modern and contemporary style are black, white shades, beige and gray.
Cool colors instantly create a fresh, modern edge, and these neutrals, in particular, allow mint green to stand out without stealing the show.
Eclectic Mint Green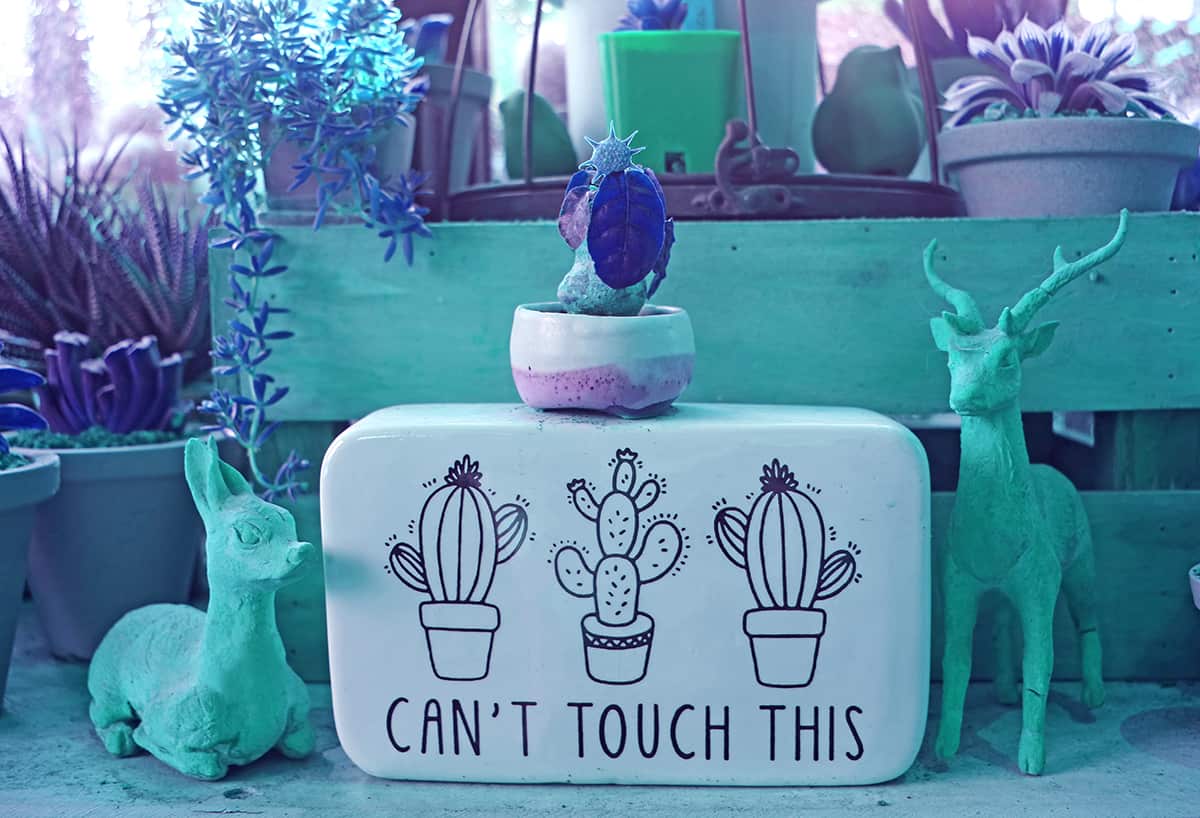 For an eclectic style, you should choose one or two key colors to go with mint green and then add small splashes of various other colors.
The key to an eclectic look is to ensure that it doesn't look too uniform or predictable, but it also shouldn't be a complete mish-mash of styles and colors because this will result in a messy-looking space that won't be enjoyable to look at or live amongst.
Natural wood is a nice finish in an eclectic space as it doesn't look overdone, and it comes in nice earthy colors which compliment mint green perfectly.
Bohemian-style prints and soft decor items add a fun and free aspect to an eclectic style, and this is also a good way of incorporating more color into the space in small doses.
The best colors to use with mint green in an eclectic-themed room are white, turquoise, red, purple, and tan to deep brown wood tones.
Country Cottage Mint Green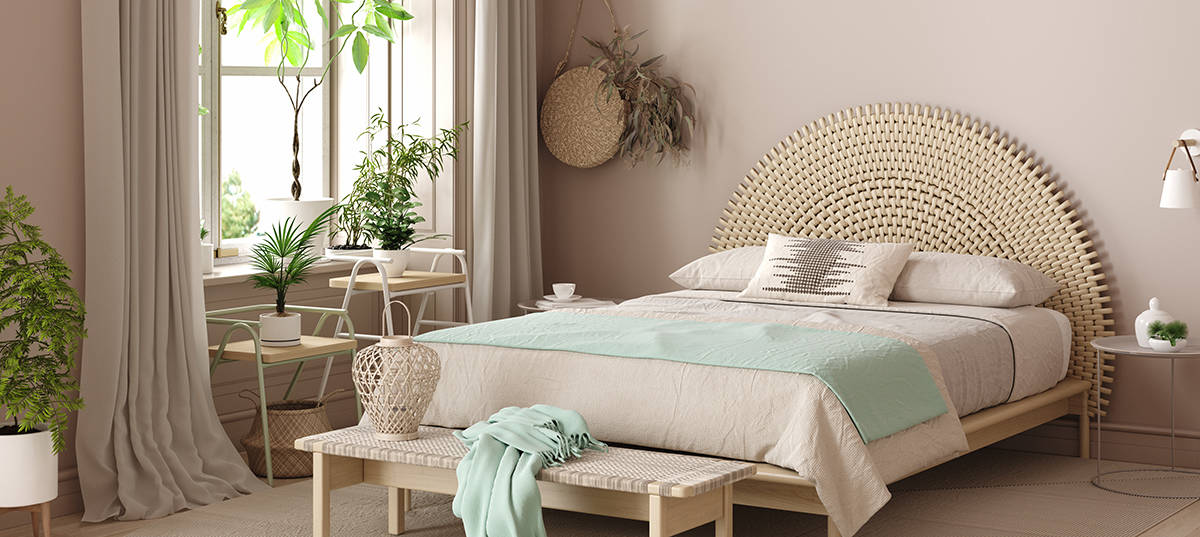 No country cottage-style themed room is complete without mint green touches, whether that be as the main wall color or just as an additional shade in floral bedding.
Country cottage styles work well with white furniture as well as warm-toned wooden furniture, and mint green is a color that looks great with both of these finishes.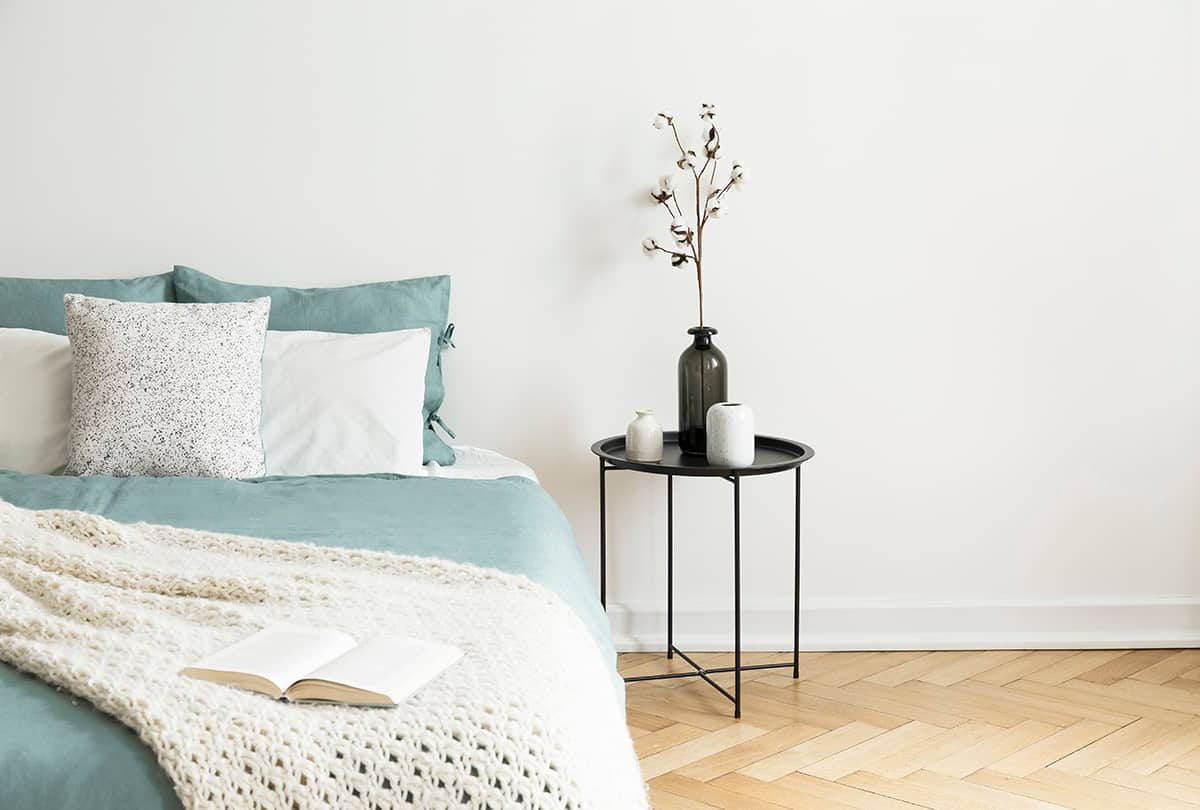 Choose a pretty pattern in a dainty and delicate print for bed sheets, cushions, curtains, or even wallpaper, with mint green as one of the key colors.
This shouldn't be too hard to find as floral prints generally use mint green as the color for the foliage on country-style patterns. In terms of other colors to use with mint green in a country cottage style, choose dusky pink, cornflower blue, peach, lavender, and beige.
Earthy Mint Green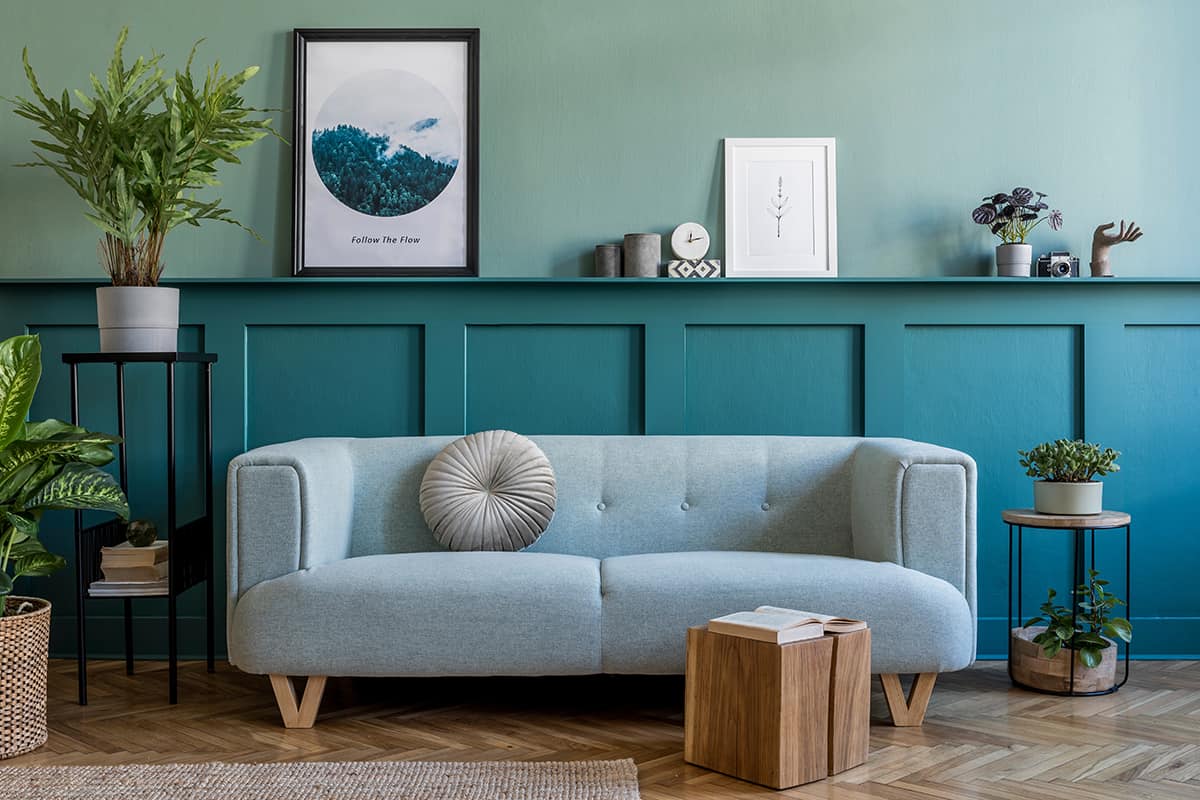 The earthy style is one that is growing increasingly popular in interior design, in line with the surge for houseplants and dried flowers as home decor accessories.
A key part of this style is creating the feel of the outdoors inside your home, which can make for a really soothing and calming space, ideal for relaxing or inspiring.
An earthy style will bring a natural feel to a room, and it can be easily achieved using mint green with other shades that are linked to nature, including khaki, tan, gold, and brown.
Consider adding touches of foliage to your space to tie the earthy theme to the outdoors; this could include the addition of houseplants in the room, framed art prints of palm leaves, or a foliage-based wallpaper print on a feature wall.
Wooden floors are great for earthy-themed rooms; walnut, beech, or oak will all work nicely with mint green as they offer contrasting warm tones.
Traditional Mint Green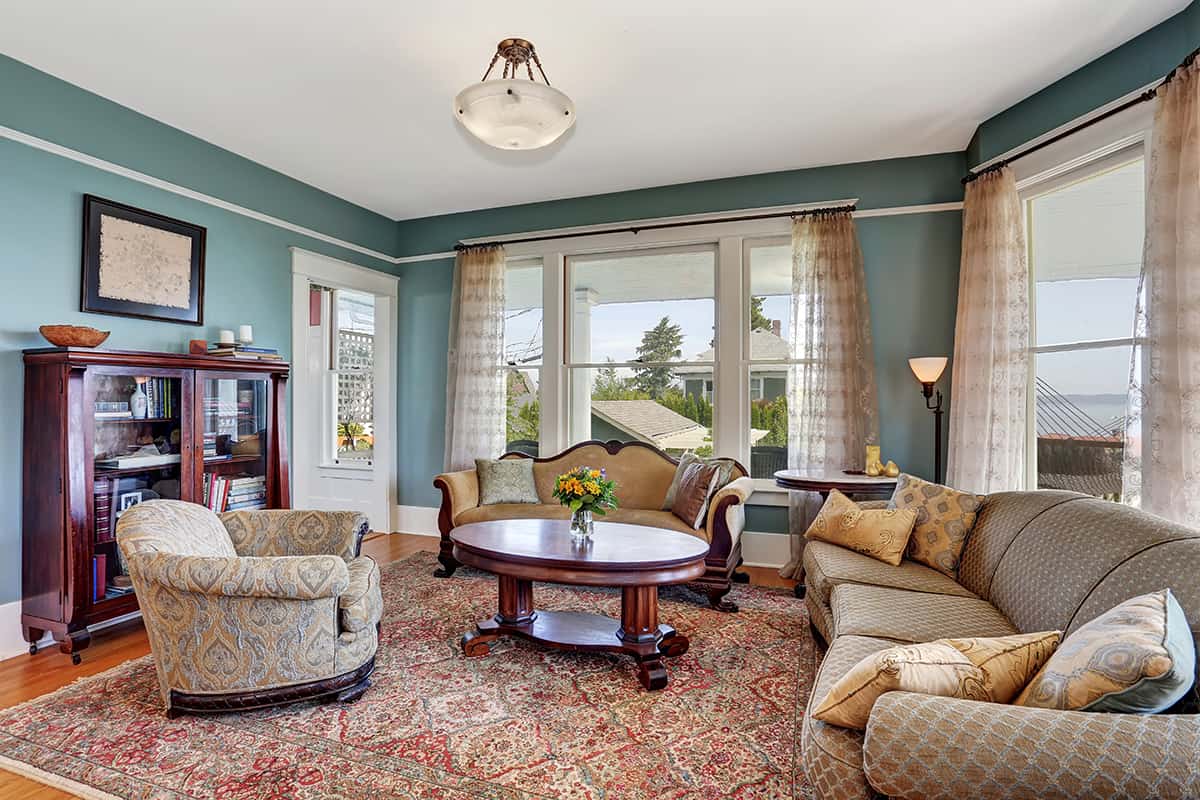 Mint green works well in traditionally themed rooms because it is a fresh and soothing color, but it also has a heritage element to it that heralds days gone by. In a traditional style room, use dark wood finishes such as walnut or mahogany, which will contrast in shade and energy with mint green.
For an authentically traditional space, use warm tones with mint green, such as deep red, burnt orange, and various shades of beige.
If you want to achieve a modern twist on a traditional design, such as a mid-century modern look, then opt for some cool colors to bring a contemporary edge to the design, such as royal blue and violet.
Rustic Coastal Mint Green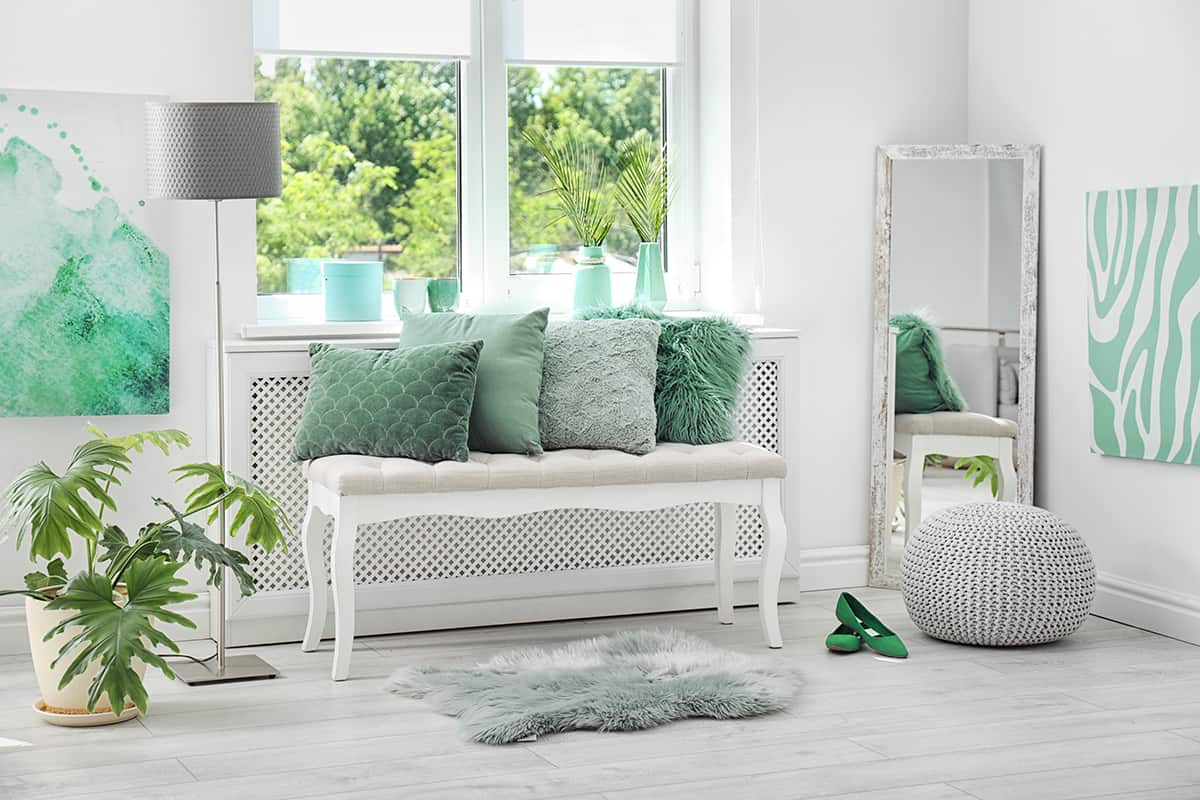 Coastal looks are most commonly achieved using blue and white, but this can sometimes be a bit too predictable, and as mint green is also a coastal color, it can be used as an alternative shade to blue in this type of style.
Mint green has a fresher feel compared to blue, so it will create a different atmosphere from the typical blue coastal styles.
Use whitewashed wooden furniture or rustic pieces with exposed nail heads to build on the laid-back vibe, along with natural fabrics and pale neutral shades.
A nice color palette for a beachy coastal interior is mint green color scheme with pale shades of beige and off-white; this will make for a comforting and casual space that is ideal for relaxing, socializing, or working in.
However, if you are after a more modern beach vibe, choose mint green, white and gray, which will offer a cooler and more refreshing atmosphere with a contemporary feel.
Vintage Glam Mint Green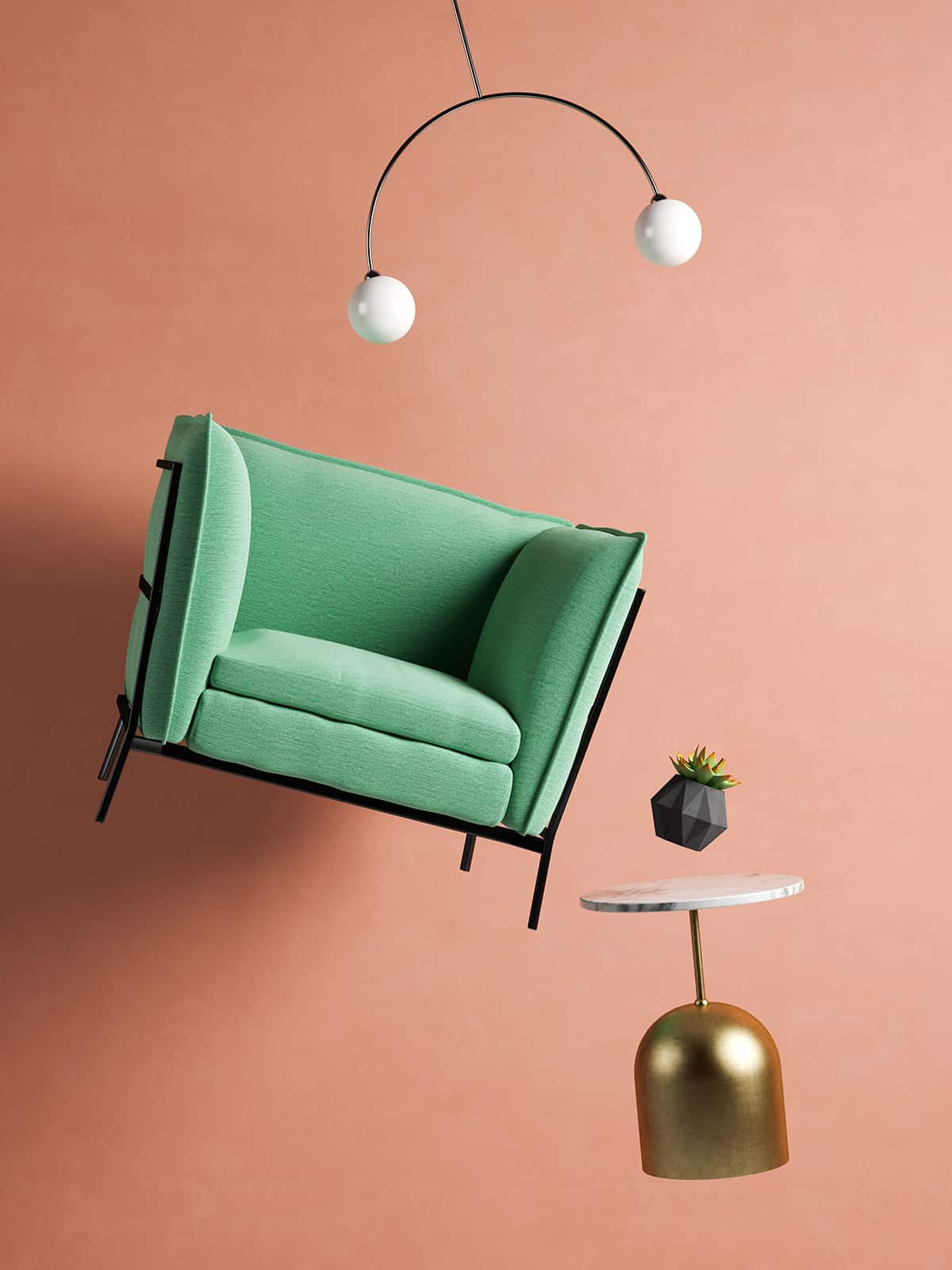 A glamorous vintage look is a really fun style to use in a bedroom, creating a luxurious atmosphere that is a pleasure to spend time in.
With mint green, choose pale pink accents and use a heavy amount of gold on your metal or woodwork, for example, an ornate gold framed mirror or a gold-painted bed.
Satin bed sheets in mint green or dusky pink will build on the glamorous vintage theme, along with cushions in bold floral prints. Add vintage art prints to the wall featuring the mint green and pink color scheme, hanging in glossy gold frames.
Vintage glam could also be achieved by pairing with copper as your metallic shade, alongside mint green and sapphire blue, or mint green with lilac.