Many people dream of being fortunate enough to have a large master bedroom; however, when you have one, it can be quite a difficult task to decorate it.
If you just stick with the usual furniture of a bed, nightstands, and a dressing table, then a large room is going to look stark and unfinished.
You will need to employ special tactics to make a big space feel warm and welcoming, but fortunately, these aren't difficult to achieve once you know how.
Seating Area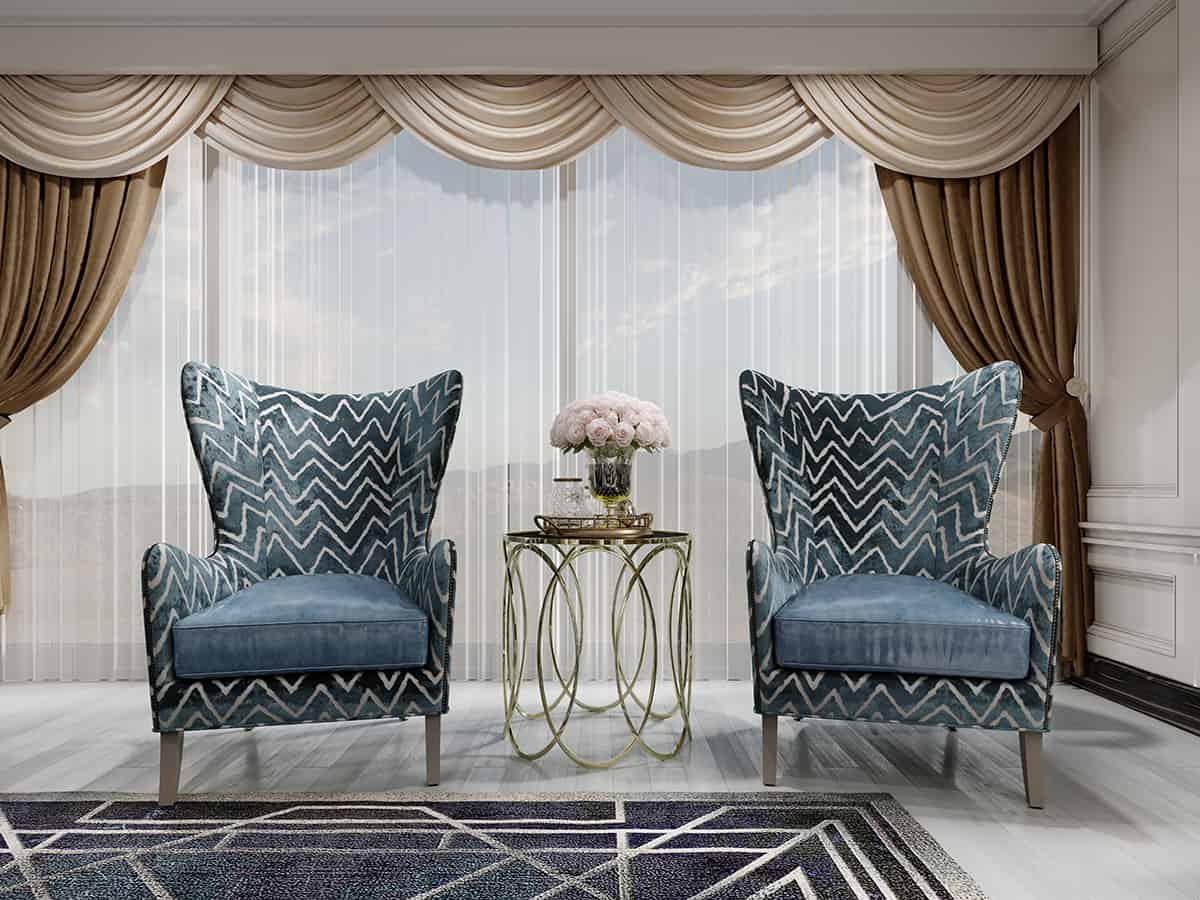 In a large master bedroom, you have enough space to play with to create different areas in the room. This can make the space more functional, and it also creates a luxury look.
Selecting the space for your seating area should be quite easy; there will probably be an obvious vacant part of the master bedroom where you can visualize a seating area going. This might be in a corner of the room, or it could be in front of a window.
A seating area can consist of two armchairs separated by a side table or a sofa with a coffee table in front of it. You can angle the chairs into the room if you want the seating area to feel like part of the bedroom, or you could angle them away from the room if you want the seating area to feel more private and personal. Facing the chairs out of a window is a nice way to do this without creating a sense of hostility.
If you have a TV in the master bedroom, you could also angle the chairs towards this so they can be used for a casual TV area.
Oversized Headboard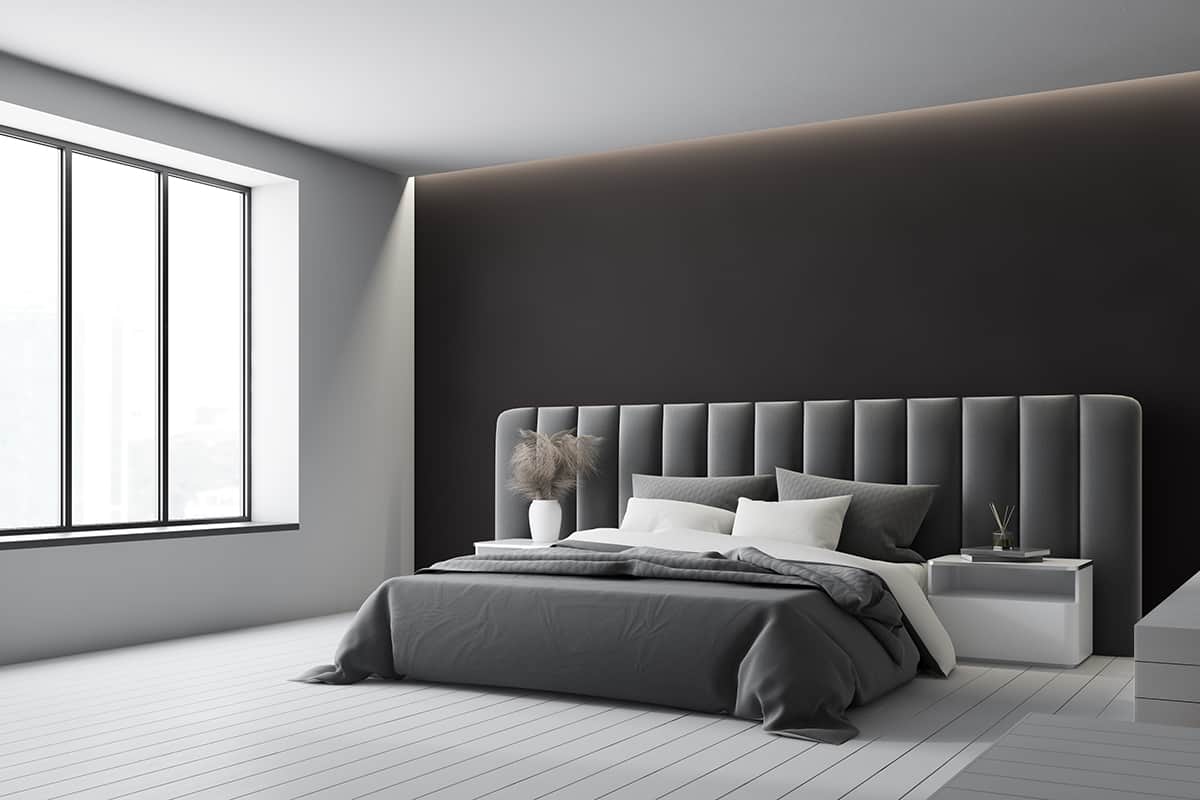 The main feature of a master bedroom is usually the bed, and you can make even more of a statement with this in an oversized bedroom by using an oversized headboard. This is a headboard that probably won't be part of the bed but is instead fixed to the wall.
You can hang an extra-large and custom-made headboard above the bed and fix it to the walls, or you could even make one yourself from timber, padding, and fabric. The headboard can go all the way to the ceiling if you want to make a serious style statement, or it could extend several feet on either side of the bed head.
Ottoman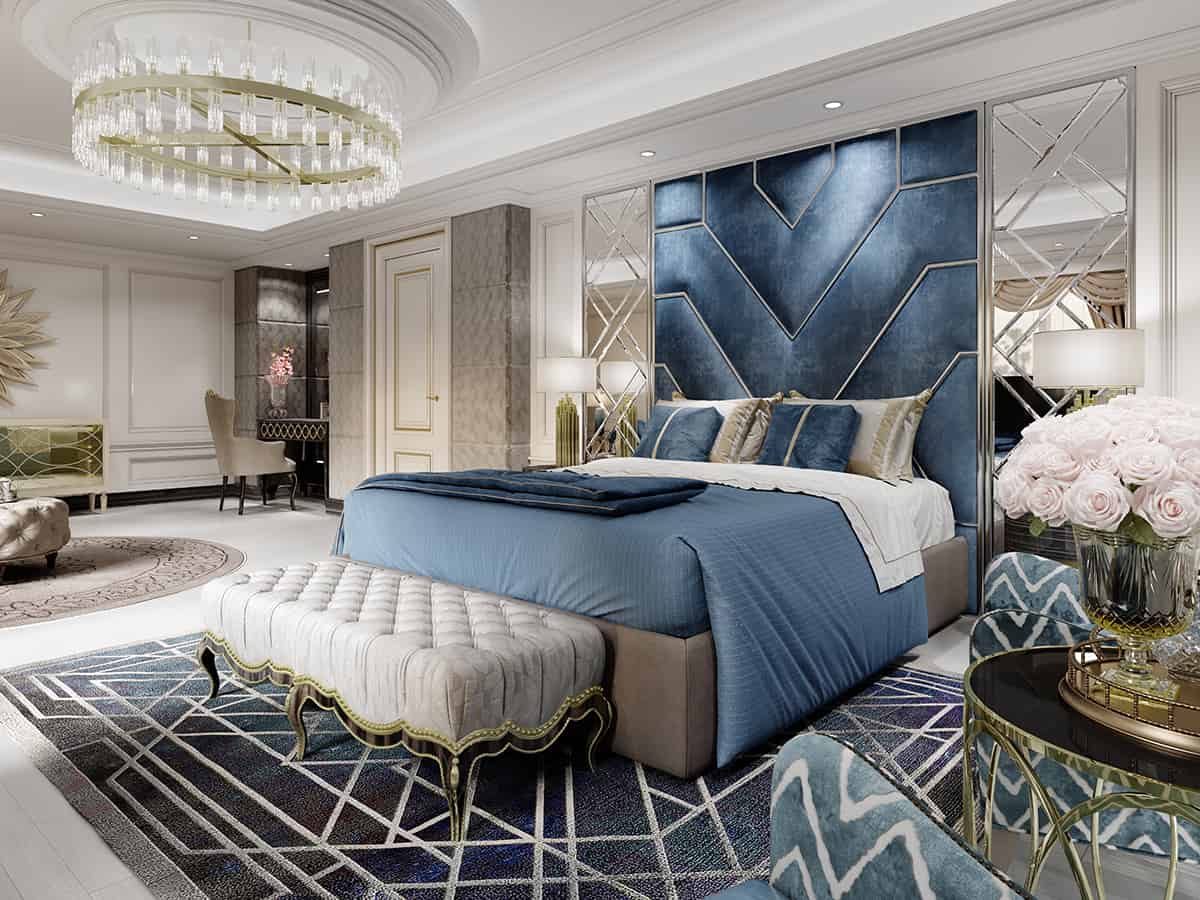 In a large master bedroom, you will need extra furniture instead of what you ordinarily use in a bedroom. Additional furniture helps to fill the space and make it feel more lived in and loved.
A handy piece of furniture that can look great and double up as storage is an ottoman. Place an ottoman at the foot of the bed, and coordinate the style of it with the rest of the room. For example, buy a gray upholstered ottoman if you have gray walls.
This can be used as an extra piece of occasional seating and is useful for sitting when putting on shoes or socks. Storage ottomans have hinged lids, so you can store extra blankets in them or anything else you'd like to keep clutter to a minimum. If you don't need the extra storage, you could opt for an upholstered bench instead of an ottoman and use it in the same way.
Dressing Area
If you don't already have a dressing room, then you can create a dressing area in your large master bedroom. A room divider or dressing screen works really well for this purpose to partition a part of the room off while also creating privacy. A dressing area can include a clothing rail, a dressing table, and a chair. You will also want a full-length mirror, either freestanding or fixed to the wall so that you can assess your outfit before heading out.
If you aren't concerned about privacy, then you could create a dressing area in a corner of a master bedroom without the need for a screen or room divider to allow more of an open-plan feel in the room. You may also want to add a shelving unit to your dressing area where you could line up and display shoes or other accessories such as hats and scarves.
Furniture Swap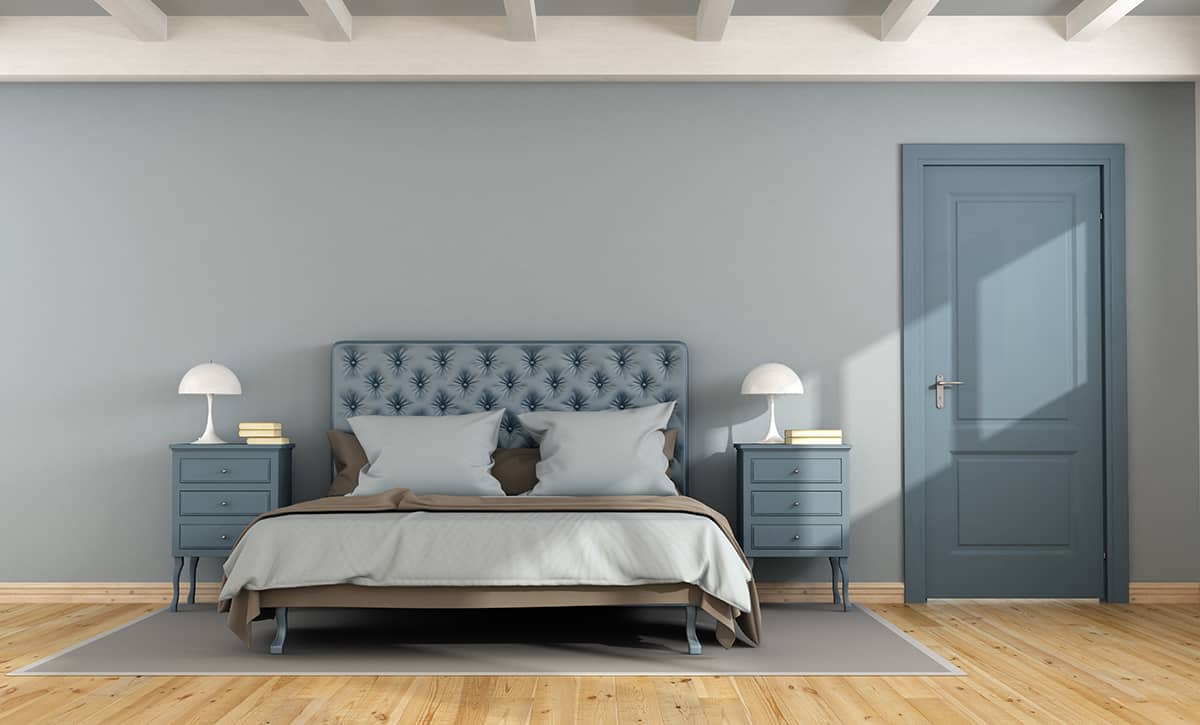 In a bigger bedroom like a large master bedroom, try to think outside of the box and don't get stuck in the confines of only using the same furniture you would ordinarily use. With additional space, you could swap out the usual small pieces of furniture for larger items.
The most common way people will do this is by opting for a king or super king-size bed instead of a queen, but there are other pieces of furniture you could benefit from upsizing. Consider replacing nightstands for chests of drawers.
Nightstands can look out of proportion in a large room, whereas chests of drawers will give a more robust and balanced feel to a big space. They will also obviously provide you with more storage space and more surface space.
Using a chest of drawers on either side of the bed will also mean you can use larger decorations. On a nightstand, you might have had to use a smaller lamp. For example, so that it didn't overpower the size of the nightstand.; however, with a chest of drawers, you can choose a larger lamp and add decor to the tabletop, such as a vase of flowers, candles, or a plant.
These things will help make a large master bedroom feel more welcoming and balanced.
Area Rug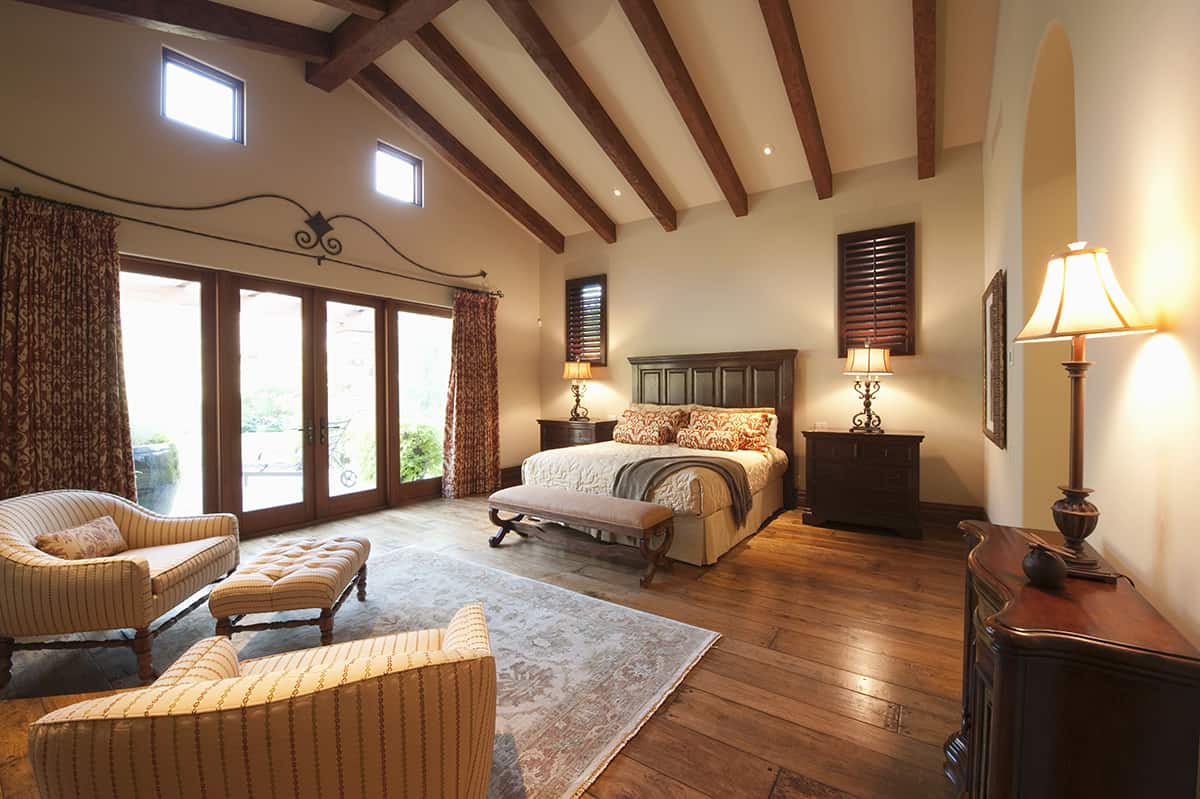 In any large room, an area rug can help add definition to a space, and a master bedroom is no exception to this. You could use a rug to help define a particular area, such as a seating area, but if you want to make your bed the focal point of the room, the rug should go underneath the bed. This will add texture, interest, and depth, all working to make the room feel more homely and stylish.
Use the rug to continue a color scheme fr example, pick a pale pink rug to match pale pink curtains. The rug should extend outside the edges of the bed by several feet, and if you are using an ottoman at the end of the bed, it should also extend out from underneath this.
Oversized Light Fixture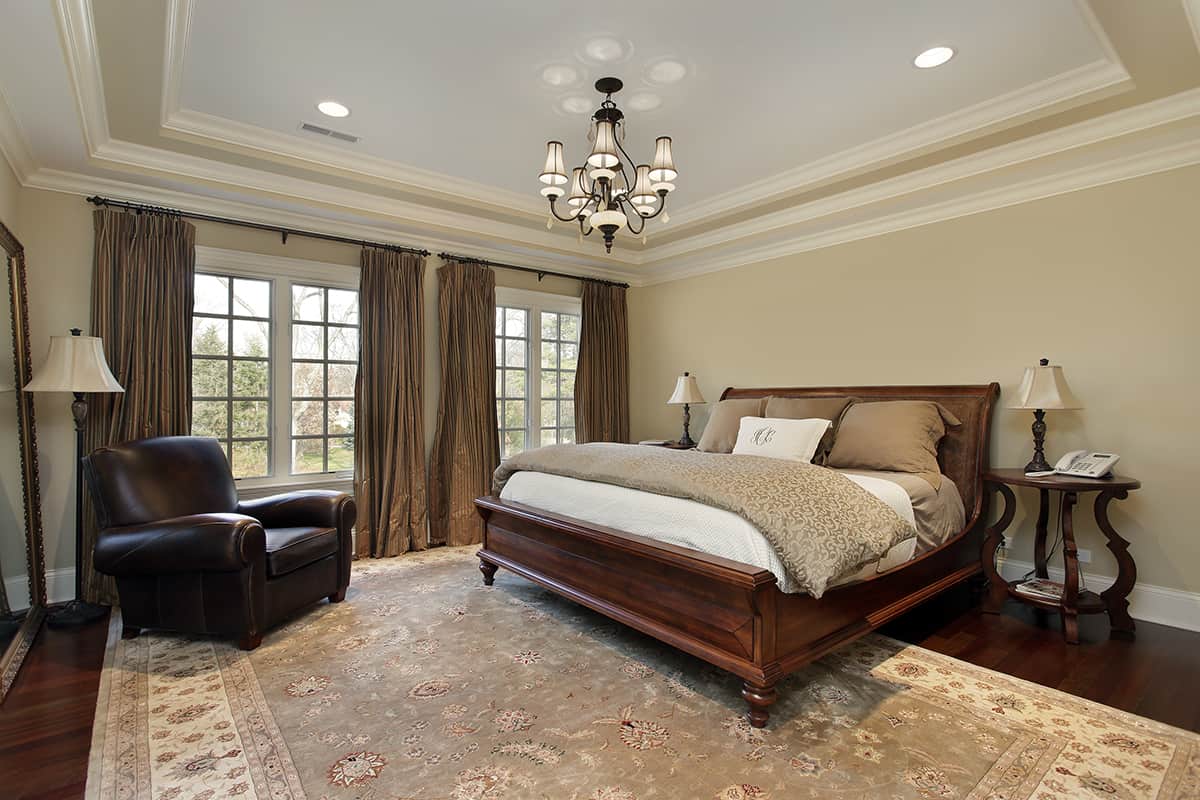 Decorating a large master bedroom is all about creating balance, and one of the ways you can do this is by installing an extra-large light fitting in the middle of the room. In a glamorous or luxury style room, an oversized chandelier would work well, or choose a large industrial pendant light for a more modern look.
The light should be in proportion to the size of the bed, and therefore it shouldn't extend any farther than the boundaries of the bed if it is hanging over it. If the light fixture is not directly over the bed, it should have a diameter measurement of no more than two-thirds of the width of the bed.
Four Poster Bed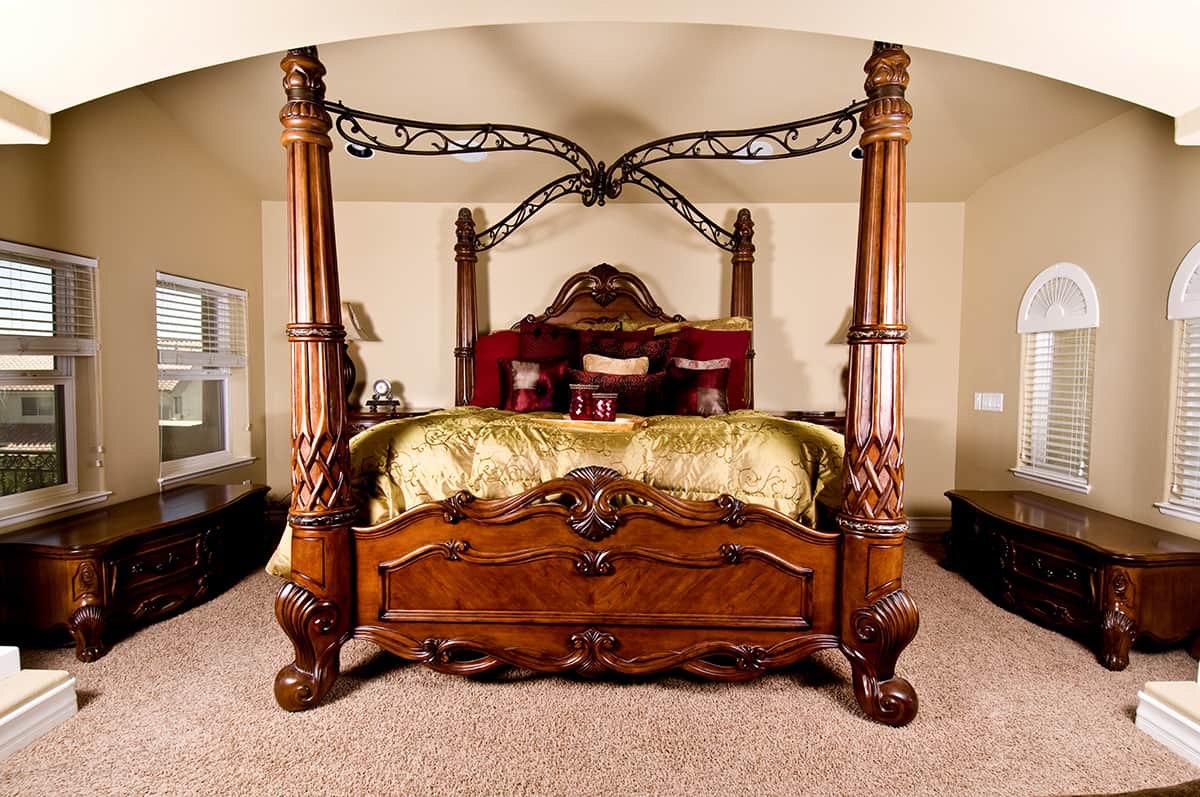 If you have always dreamt of having a four-poster bed, then a large master bedroom is the ideal opportunity to fulfill this wish. This type of bed occupies a lot of visual space in the bedroom and adds height to the room.
It can work really well to decorate even quite a bare room because it is a demanding focal piece. Similarly, you could choose a canopy bed which will have the same effect.
Houseplants

If you find that your large master bedroom looks too empty, or there are areas that need filling with something other than furniture, then houseplants can work really well. Large houseplants, in particular, can take up a good portion of space and look really stylish.
Choose a mature floor plant such as a fiddle leaf fig and an attractive planter, and position it on the floor in a spare corner or edge of the bedroom. Smaller plants can also work well to decorate the tops of coffee tables or side tables in a large bedroom. They will bring a fresh feel to the room and make it feel less stagnant.
Book Nook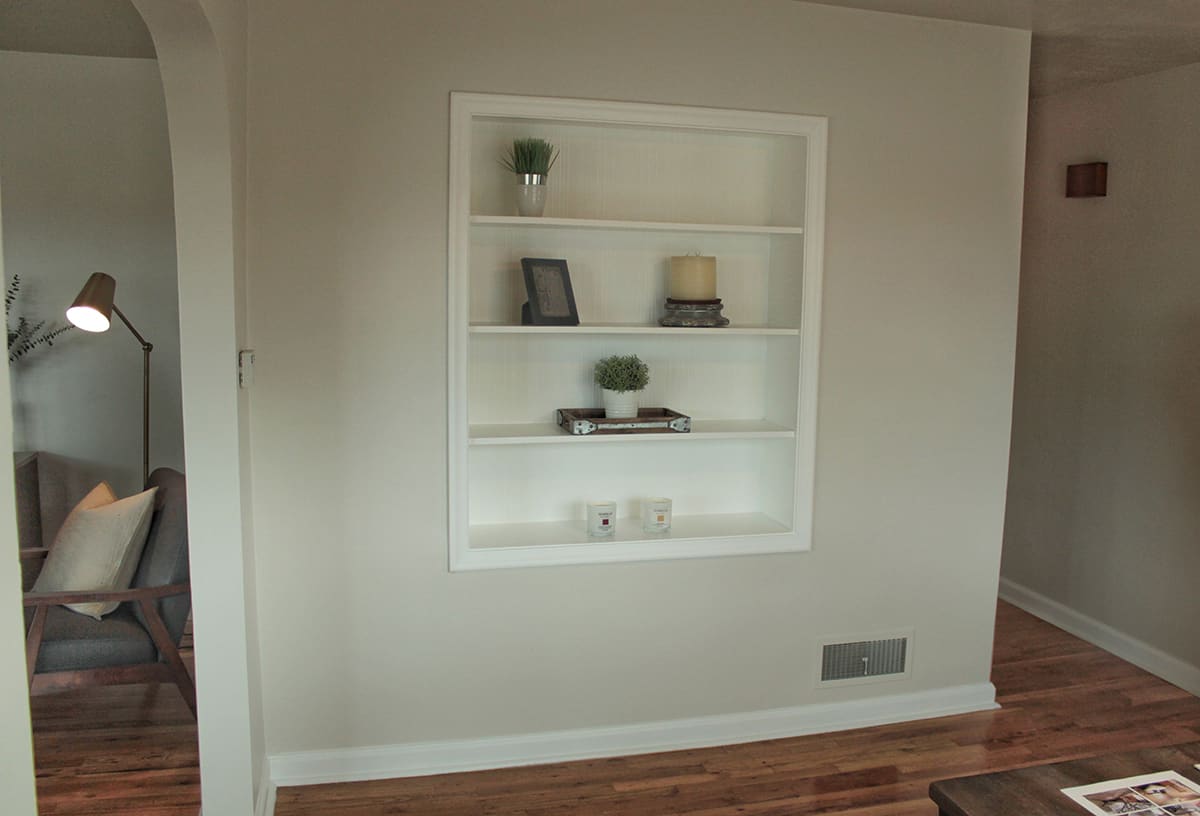 If you have enough space in a large master bedroom, you could create a book nook to help decorate the room. This will be a little like a separate seating area, but it will have more of a library feel to it and will be dedicated to reading.
To do this, you will need one large cozy armchair, a side table, and a floor lamp, ideally positioned in a corner of the room away from anything noisy like a TV or bathroom.
Angle the floor lamp so that it illuminates the armchair, and layer a few of your favorite books on the side table. If there is enough space, you could also add a bookshelf to the book nook to display more of your treasured reads.