Silver is a metallic color that can be most likened to gray. The finish you choose for silver interiors is going to dictate the effect the color has on the room. For example, an aged silver lamp is going to create an antique style, while a table with glossy silver table legs will look contemporary and help to reflect light in the space.
Silver is a versatile color that can be used in interior decor in so many ways. Silver metal surfaces are what most people will immediately think of when considering silver in home decor, but there are plenty of other ways to add silver to a room.
Silver fabrics with metallic threads running through them can create a luxurious look, for example, heavy silver curtains or an accent chair upholstered in silver velvet.
Silver paint is also available in the form of gray paint with shimmery flecks, which can create a magical or ethereal look in a room. Here we will look at some stylish ways to incorporate silver into your home decor and the best colors to pair with it.
Using Silver in Home Decor
Fixtures and Fittings
Switching all of your fixtures and fittings in a room to a silver finish can lift the look and create a sense of continuity. Fixtures and fittings to think about include light switches, outlet sockets, door handles, cabinet knobs, and hinges. These items are available in a variety of finishes depending on the look you are trying to achieve, such as nickel, stainless steel, brushed steel, and matte steel.
If you want to change the look of your kitchen on a budget, then simply changing all of the cabinet handles can be a quick and easy way to completely update the feel of the space, especially if your current handles are dated.
Soft Furnishings
Different types of fabrics come in silver options. These include gray cotton with silver metallic threads running through, gray velvet with silver foil print, gray organza with silver glitter, glossy gray satin that has a silver look, or crushed silver velvet. Using these types of fabrics is a much softer way to incorporate this color into your home decor for a glamorous look that is also comforting.
Opt for furniture such as a bed headboard upholstered in silver fabric or silver cushions layered on a sofa. In a dining room, coordinate silver upholstered dining chairs with silver fabric placemats set on the dining table for an elegant style. You could also look for fabrics that have silver embroidery or embellishments on them, such as cushion covers sewn with silver sequins or silver beads.
Frames
Photo frames or art frames are a nice way to add hits of silver to a room. Opt for sleek minimal silver metal frames for a contemporary look or more elaborate carved wooden frames sprayed in silver metallic paint for a glam French style.
Glass Accessories
Glass accessories are an effective and inexpensive way to add silver accents to a room. Glass pots and candle holders, which are lined with silver foil, will have a glossy look that adds a sophisticated style to a room.
Opt for a large silver glass vase in the center of a dining table to make a statement, or choose a selection of smaller silver glass items dotted around a living room to enhance a monochrome look.
Paint
Silver paint is a brilliant way to add glamor and elegance to a room in a really easy way. Choose silver emulsion paint with a subtle shimmer and apply it on every wall in a room for a magical, sparkling effect. Alternatively, choose a silver glitter paint to use on a feature wall for a dazzling statement.
These paints are popular in children's bedrooms or playrooms alongside shades of pink and purple, but they can also add a mystical feel in a dining room or bathroom when used with more mature shades like forest green or black.
Other types of silver paint include furniture paint and spray paint. You can use these to give accessories you already own a makeover. For example, spray an old plant pot in metallic silver paint to give it a new lease of life that matches your silver decor, or paint the wooden frames of old dining chairs with silver furniture paint.
If you want to achieve a shabby chic look, gently sand down the edges of the furniture with sandpaper after the paint has dried to reveal a little of the underneath wood, which will create an aged, antique style.
Furniture
Furniture with metal details in silver can help to ensure continuity of style across your space. For example, choose a coffee table with silver metal legs or a tufted sofa with silver buttons or studs.
Colors that Pair with Silver
Black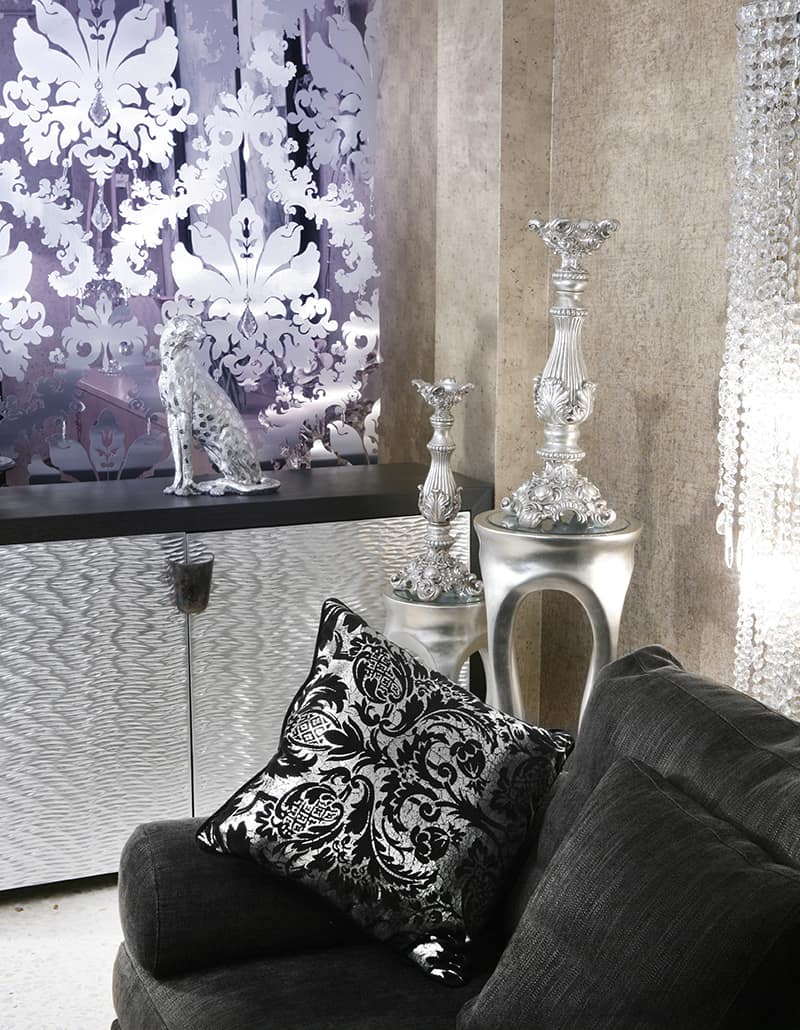 | | | | | |
| --- | --- | --- | --- | --- |
| Shade | Hex Code | CMYK Color Code (%) | RGB Color Code | Color |
| Sliver | #bababa | cmyk(0%, 0%, 0%, 27%) | rgb(186, 186, 186) | |
| Black | #000000 | cmyk(0%, 0%, 0%, 100%) | rgb(0, 0, 0) | |
To achieve a classy and sophisticated style, you cannot go wrong with black and silver. These colors complement each other beautifully, with black making silver seem extra luxurious and silver adding a lightness to black that prevents it from feeling gothic or depressing.
Paint a small room, such as a bathroom, in black to give it depth and drama, and then use silver accessories such as a soap dispenser and a towel rail to give it an elegant edge.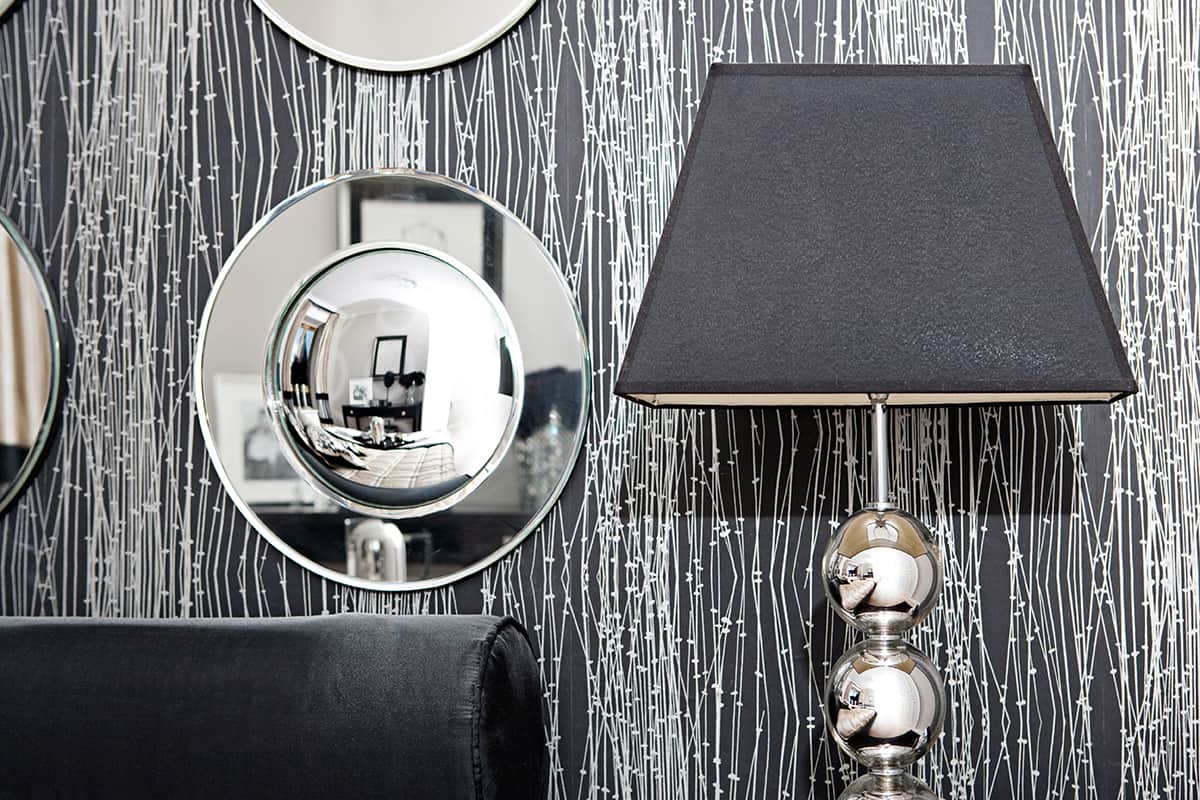 A silver-framed mirror on a black wall will also make a striking statement. You could also use black as the accent shade in a silver room, with a collage of black photo frames displayed on a silver wall.
Gray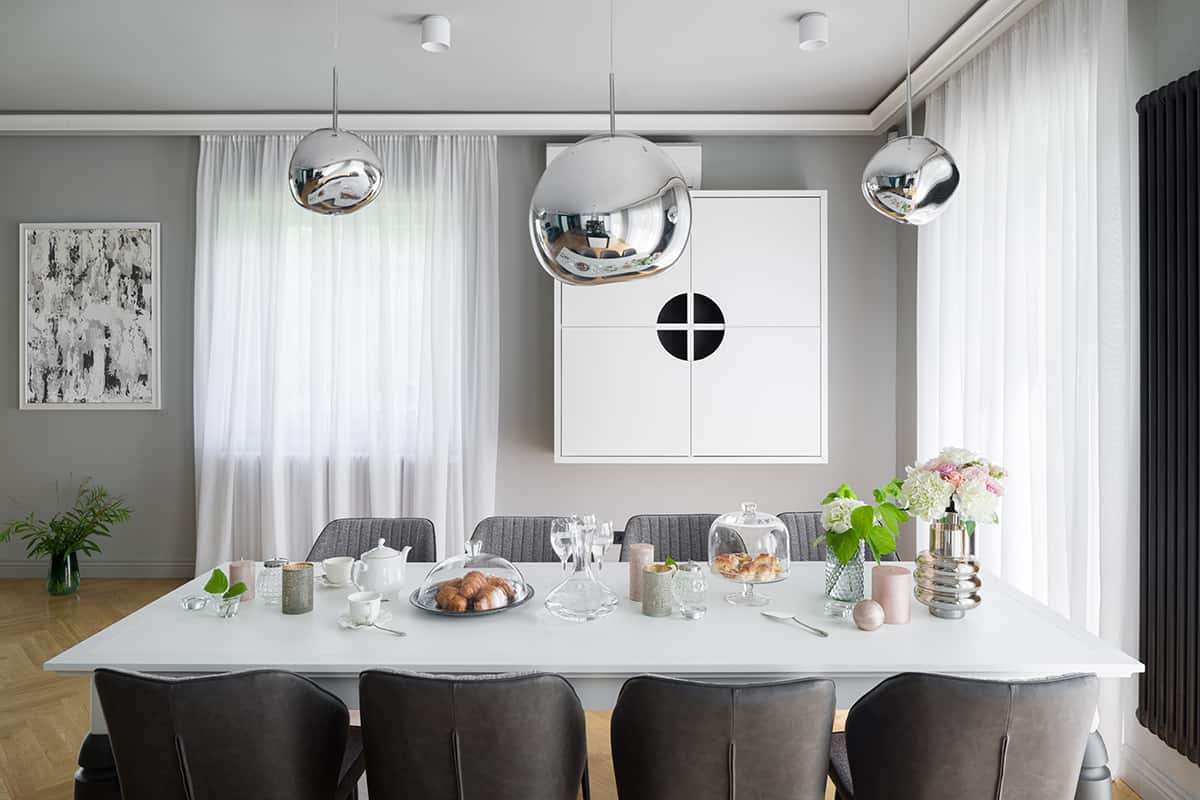 | | | | | |
| --- | --- | --- | --- | --- |
| Shade | Hex Code | CMYK Color Code (%) | RGB Color Code | Color |
| Sliver | #bababa | cmyk(0%, 0%, 0%, 27%) | rgb(186, 186, 186) | |
| Gray | #676360 | cmyk(0%, 4%, 7%, 60%) | rgb(103, 99, 96) | |
Gray and silver work together to create a tonal look because gray is really just a matte version of silver. When using these colors together, try to achieve a shade contrast.
For example, use a very pale gray with silver for a light and airy feel or a dark charcoal gray with silver for more drama and intensity. Gray and silver are the perfect options for a contemporary space, as gray helps to bring instant modernity to a decor design.
White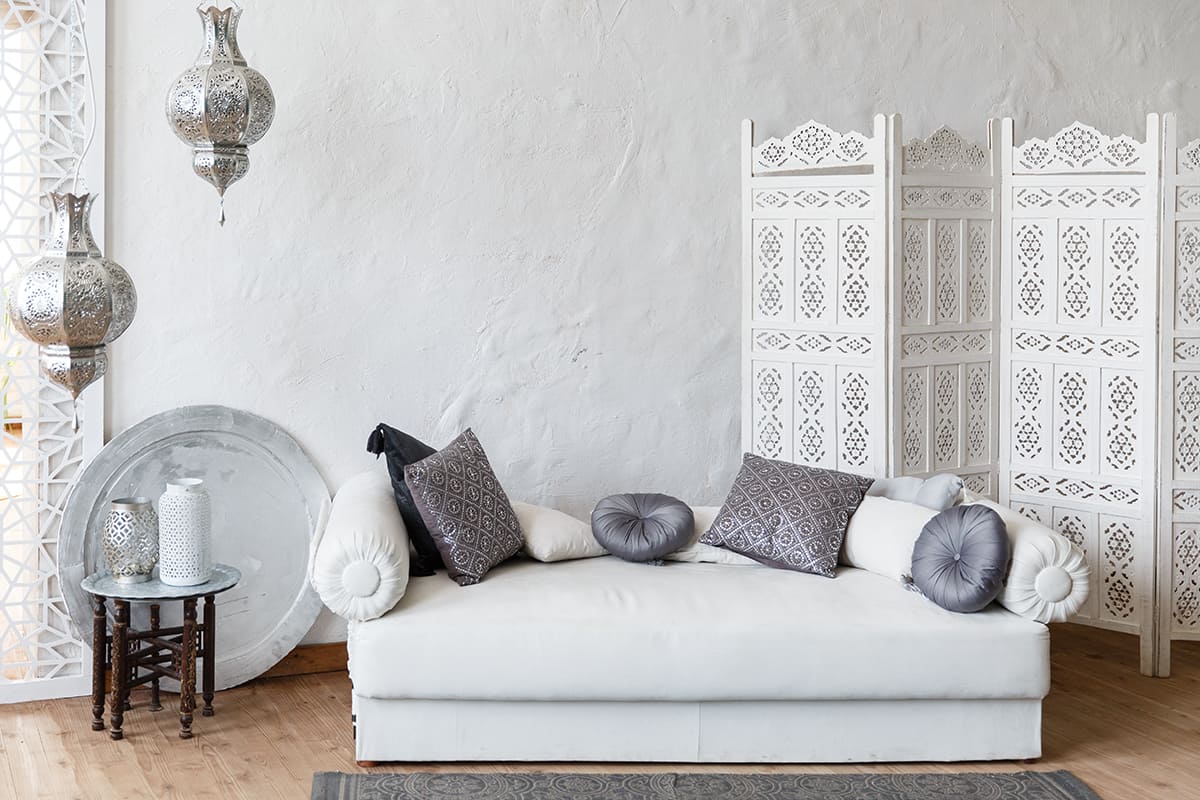 | | | | | |
| --- | --- | --- | --- | --- |
| Shade | Hex Code | CMYK Color Code (%) | RGB Color Code | Color |
| Sliver | #bababa | cmyk(0%, 0%, 0%, 27%) | rgb(186, 186, 186) | |
| White | #ffffff | cmyk(0%, 0%, 0%, 0%) | rgb(255, 255, 255) | |
Silver is a color that combines well with white to create a clean and classic luxury that works well in any room in the home. Paint an entire space in pure white and then highlight the room with silver accents such as a silver table lamp and silver candlesticks.
Thick white sherpa blankets will look even more sumptuous with silver threads knitted into them, draped across white bedsheets.
Turquoise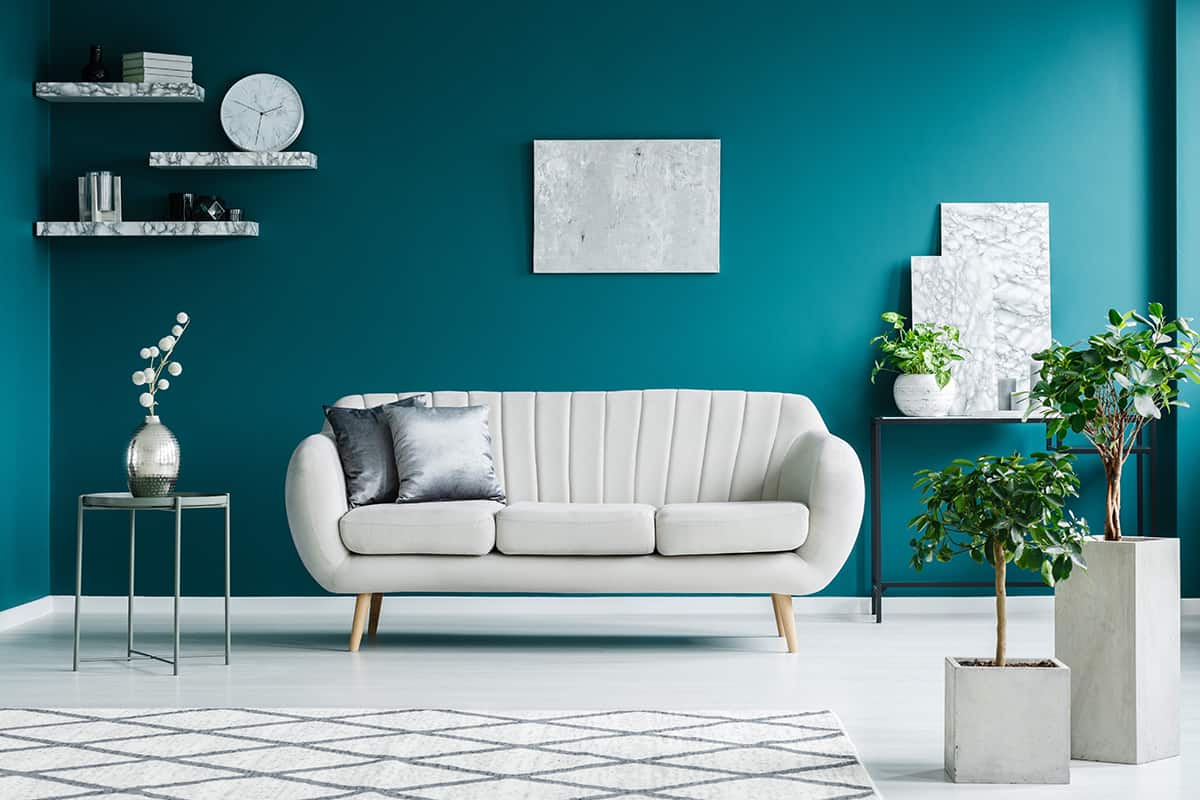 | | | | | |
| --- | --- | --- | --- | --- |
| Shade | Hex Code | CMYK Color Code (%) | RGB Color Code | Color |
| Sliver | #bababa | cmyk(0%, 0%, 0%, 27%) | rgb(186, 186, 186) | |
| Turquoise | #0d8f97 | cmyk(91%, 5%, 0%, 41%) | rgb(13, 143, 151) | |
If you have a turquoise room, then you might be unsure which is the best metallic shade to pair with this. Gold and turquoise can look a little brash, but silver helps to make turquoise shine.
It makes for a subtle contrast that is easy on the eye while still being complimentary. Choose silver cushions on a turquoise sofa for a cool and calming modern style.
Cherry Red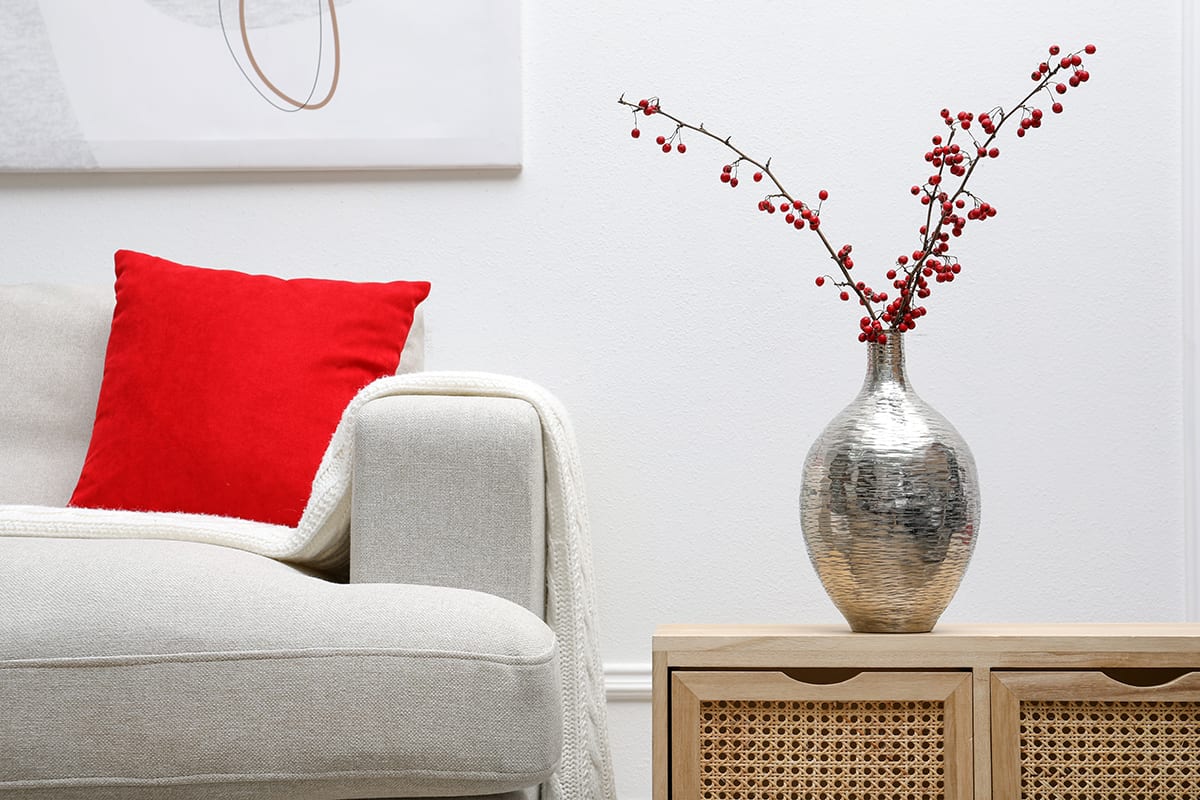 | | | | | |
| --- | --- | --- | --- | --- |
| Shade | Hex Code | CMYK Color Code (%) | RGB Color Code | Color |
| Sliver | #bababa | cmyk(0%, 0%, 0%, 27%) | rgb(186, 186, 186) | |
| Cherry Red | #b92128 | cmyk(0%, 82%, 78%, 27%) | rgb(185, 33, 40) | |
Silver is the ultimate color to pair with cherry red shades, making it appear even more lively and sparkling. This is a fun color scheme that can be used to create a retro-style interior, or it can also work well in a quirky, modern room.
Find modern artwork with red as the main color, and frame it in a simple and sleek silver metal frame.
Dark Green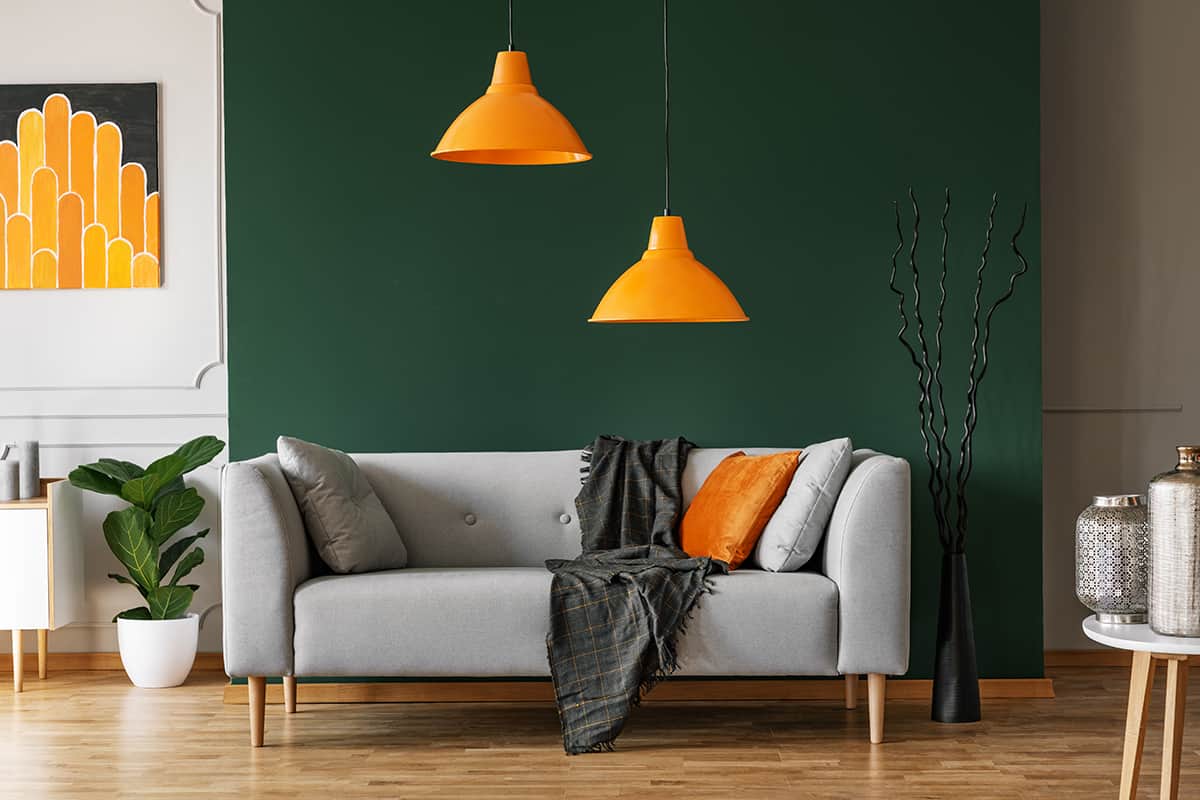 | | | | | |
| --- | --- | --- | --- | --- |
| Shade | Hex Code | CMYK Color Code (%) | RGB Color Code | Color |
| Sliver | #bababa | cmyk(0%, 0%, 0%, 27%) | rgb(186, 186, 186) | |
| Dark Green | #1b3827 | cmyk(52%, 0%, 30%, 78%) | rgb(27, 56, 39) | |
The deep earthy feel of dark green is a nice contrast for the cool light the silver brings to the table. The silver and dark green color combination can be used in intimate spaces in the home where you want to add both drama and elegance.
A dining room painted in dark green or forest green will be stylish and formal, with dining chairs that have glossy silver metal legs and a silver chandelier hanging over the table.
Tan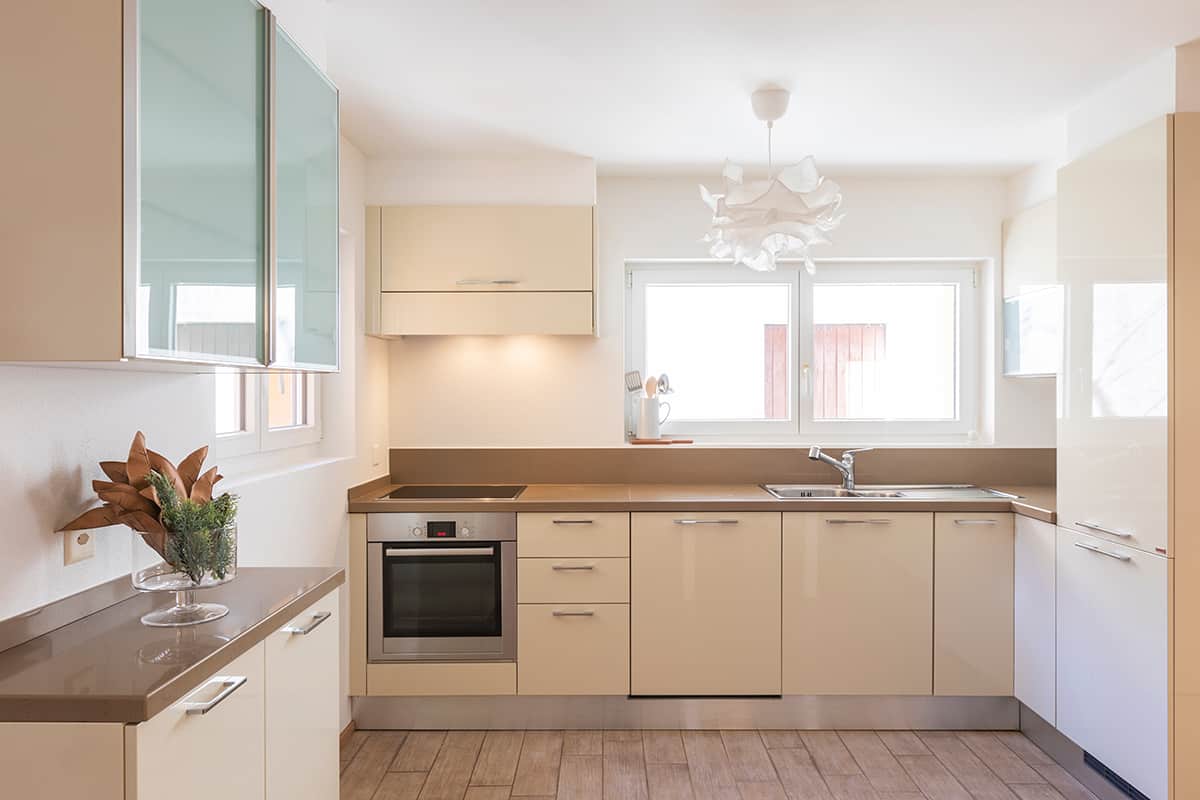 | | | | | |
| --- | --- | --- | --- | --- |
| Shade | Hex Code | CMYK Color Code (%) | RGB Color Code | Color |
| Sliver | #bababa | cmyk(0%, 0%, 0%, 27%) | rgb(186, 186, 186) | |
| Tan | #846f60 | cmyk(0%, 16%, 27%, 48%) | rgb(132, 111, 96) | |
Tan is a color that merges brown and beige to create a warm, medium shade. In decor, tan can add a beautiful texture and is commonly used for walls, cabinets, closets or dining chairs.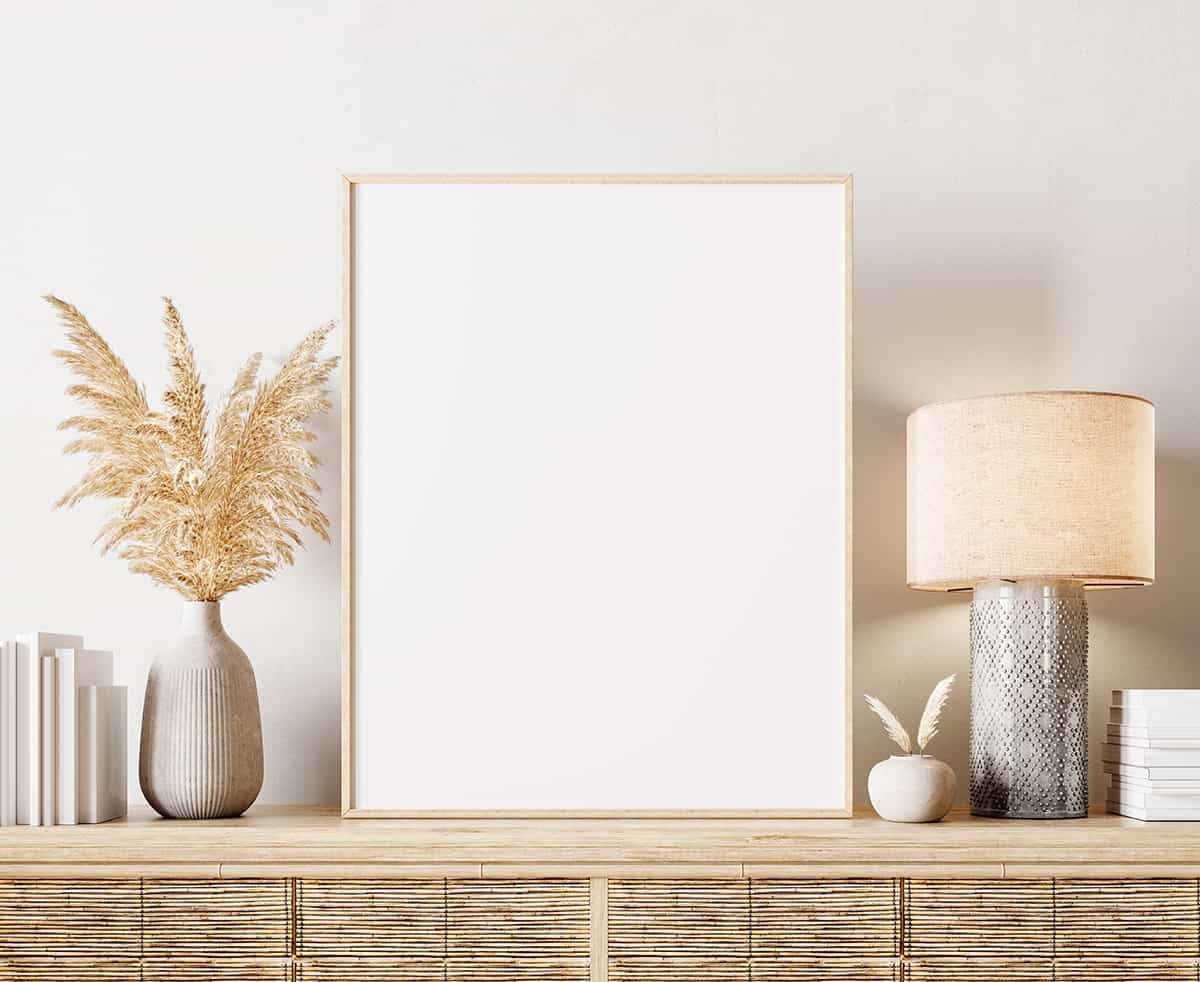 For a modern luxury style with a masculine edge, choose tan leather chairs with silver metal legs or a tan closet with a silver table lamp. You can also use tan paint to achieve a warm and inviting space and add silver accents to create light.
Lavender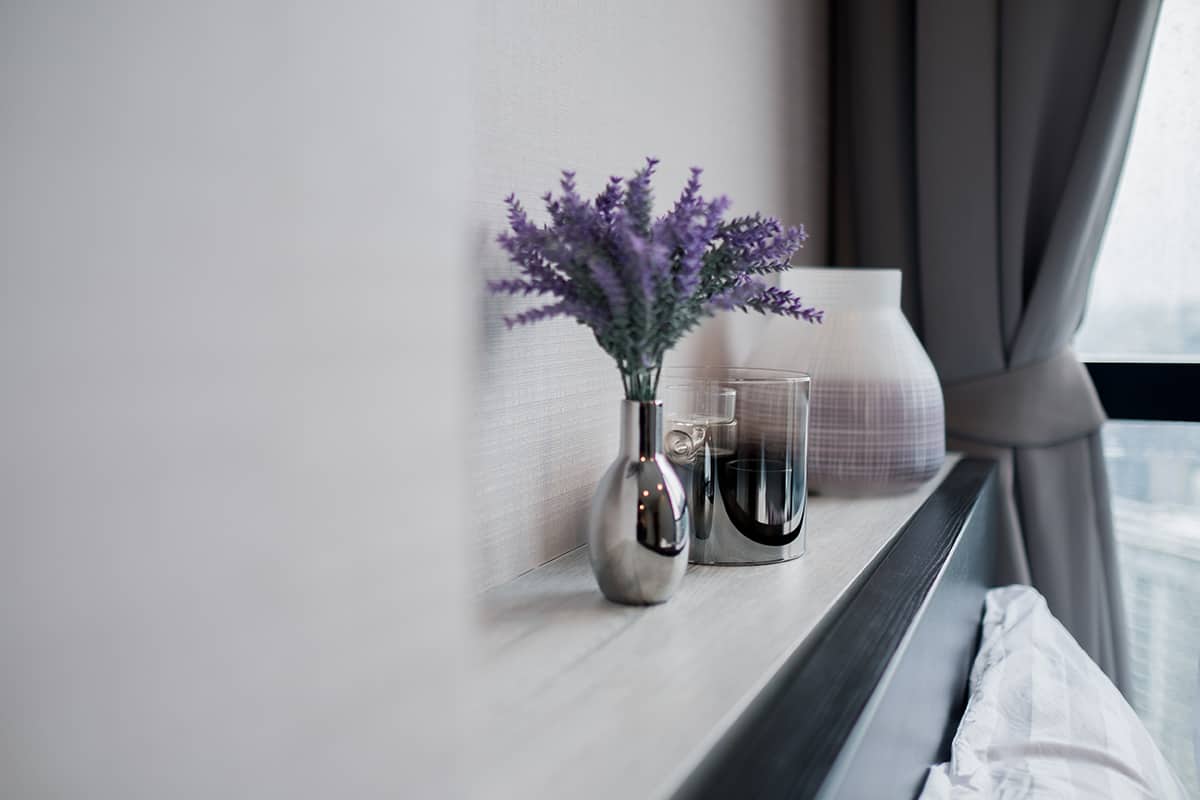 | | | | | |
| --- | --- | --- | --- | --- |
| Shade | Hex Code | CMYK Color Code (%) | RGB Color Code | Color |
| Sliver | #bababa | cmyk(0%, 0%, 0%, 27%) | rgb(186, 186, 186) | |
| Lavender | #897ab9 | cmyk(26%, 34%, 0%, 27%) | rgb(137, 122, 185) | |
Silver is a nice color that goes well with lavender to create a cute complementary color scheme for feminine spaces such as a bedroom. Choose lavender bed sheets on a silver bed frame or silver frames on a lavender-painted wall.
Wallpaper featuring both of these colors can also work really well to tie the color scheme together on a feature wall. Consider a lavender-based wallpaper with a geometric silver metallic print or shimmering silver flower details.
Royal Blue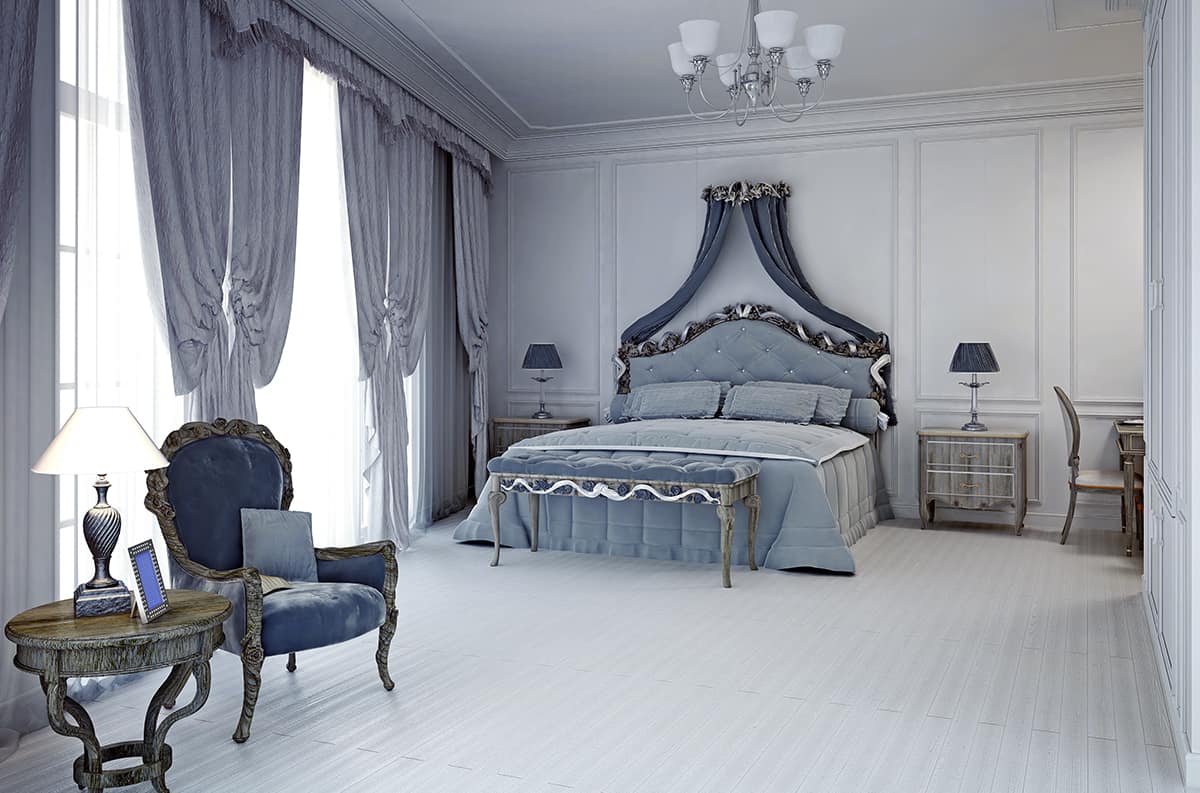 | | | | | |
| --- | --- | --- | --- | --- |
| Shade | Hex Code | CMYK Color Code (%) | RGB Color Code | Color |
| Sliver | #bababa | cmyk(0%, 0%, 0%, 27%) | rgb(186, 186, 186) | |
| Royal Blue | #384976 | cmyk(53%, 38%, 0%, 54%) | rgb(56, 73, 118) | |
Ensure royal blue looks simultaneously modern and classic by using silver accents in a room of this color. A silver sequin lampshade will look stunning in front of a royal blue painted wall to create a glamorous look or choose a wooden stag head sprayed in silver paint fixed on a royal blue wall for a modern heritage style.
Tie in these details with additional silver accents, such as silver fixtures and fittings, or silver soft furnishings such as curtains, cushion covers, or upholstery.