Light green is a pale shade of green that can be achieved by mixing any shade of green with a generous amount of white. Light green is an incredibly versatile color since green on the whole works in almost any color scheme.
Green is a color widely seen throughout the natural world, so it is the background color for much of our lives. As a result, green can read as a neutral, and light green even more so since it is a softer shade.
Green is one of the easiest colors for our eyes to adjust to, so it feels comfortable and effortless to be around, resulting in a home decor that inspires feelings of relaxation, security, and calm.
Light green can come in many forms, so if this is a color you are intent on using in your interior decor, then you should have no trouble finding a specific shade that will work.
A light mint green will have a cool and refreshing feel, while a light olive green will have brown undertones that make it feel more earthy. Light sage green has gray hues, while light lime green will have a yellow tint.
The type of light green shade you are going with is going to affect the other colors you can incorporate into the color scheme, as well as the resulting atmosphere.
Various shades of light green can be used for a space that feels tranquil, energizing, or casual. Here we look at a variety of shades that will work with different light green colors.
Lilac + Light Green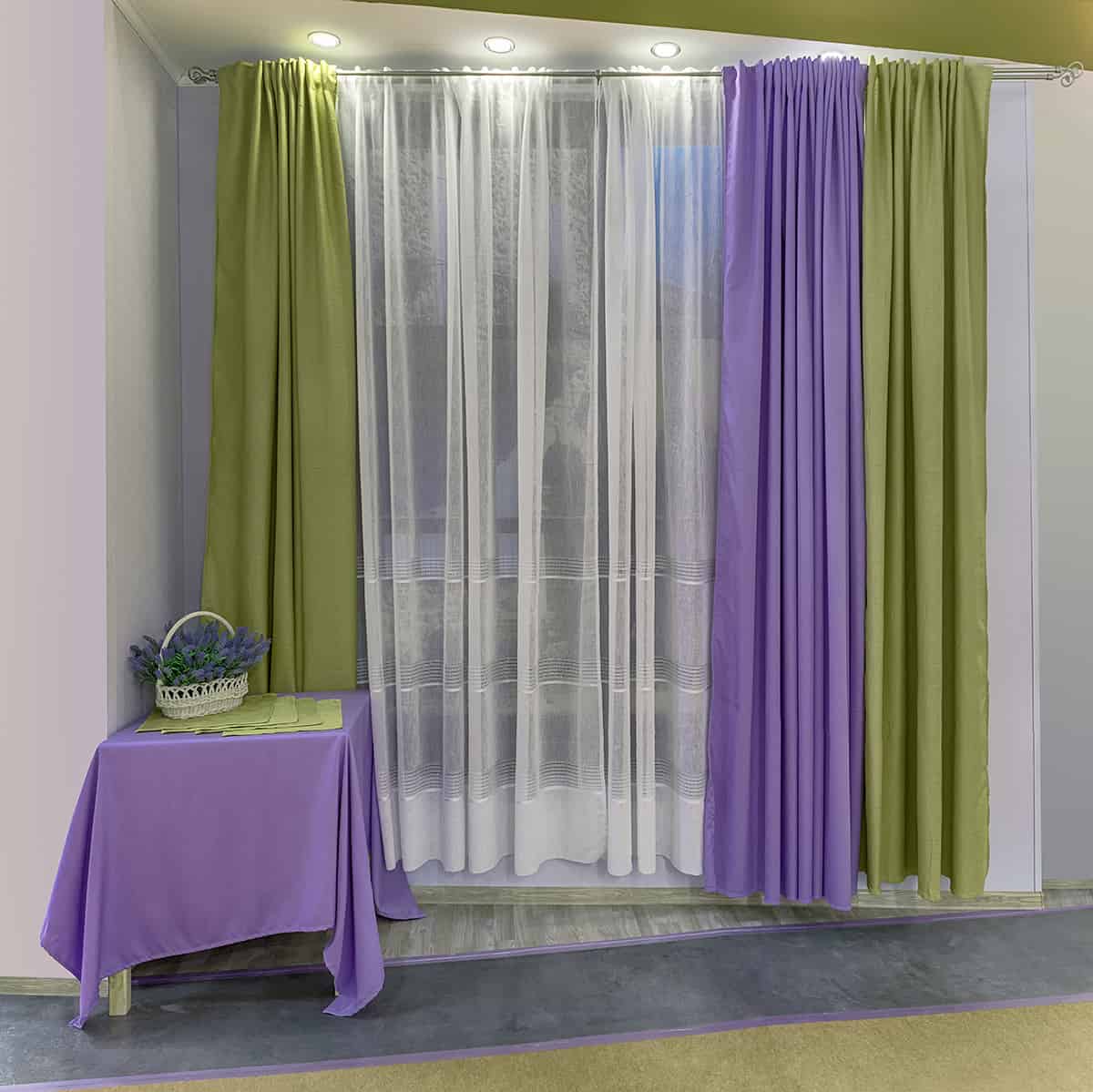 Light green is a beautiful color pairing with lilac, which will look great with any shade of light green, though the green you choose will alter the resulting atmosphere. Lilac and green create a really interesting look because they are not contrasting shades, but they are also not harmonizing shades.
Lilac is a pale shade of purple, which is made up of red; a contrasting shade to green, and blue; an analogous and harmonizing shade of green.
Use lilac with light olive green for a natural and earthy look that will work well in a botanical or floral-themed space.
For example, paint the walls in a light shade of olive green, with lilac sofas and lilac floral art prints on the walls. Or, for a fresh spring-like feel, use lilac with light mint green.
In a kitchen, this could involve painting the kitchen cabinets in light mint green, with white countertops and a white tile backsplash and lilac-painted walls.
Blush Pink + Light Green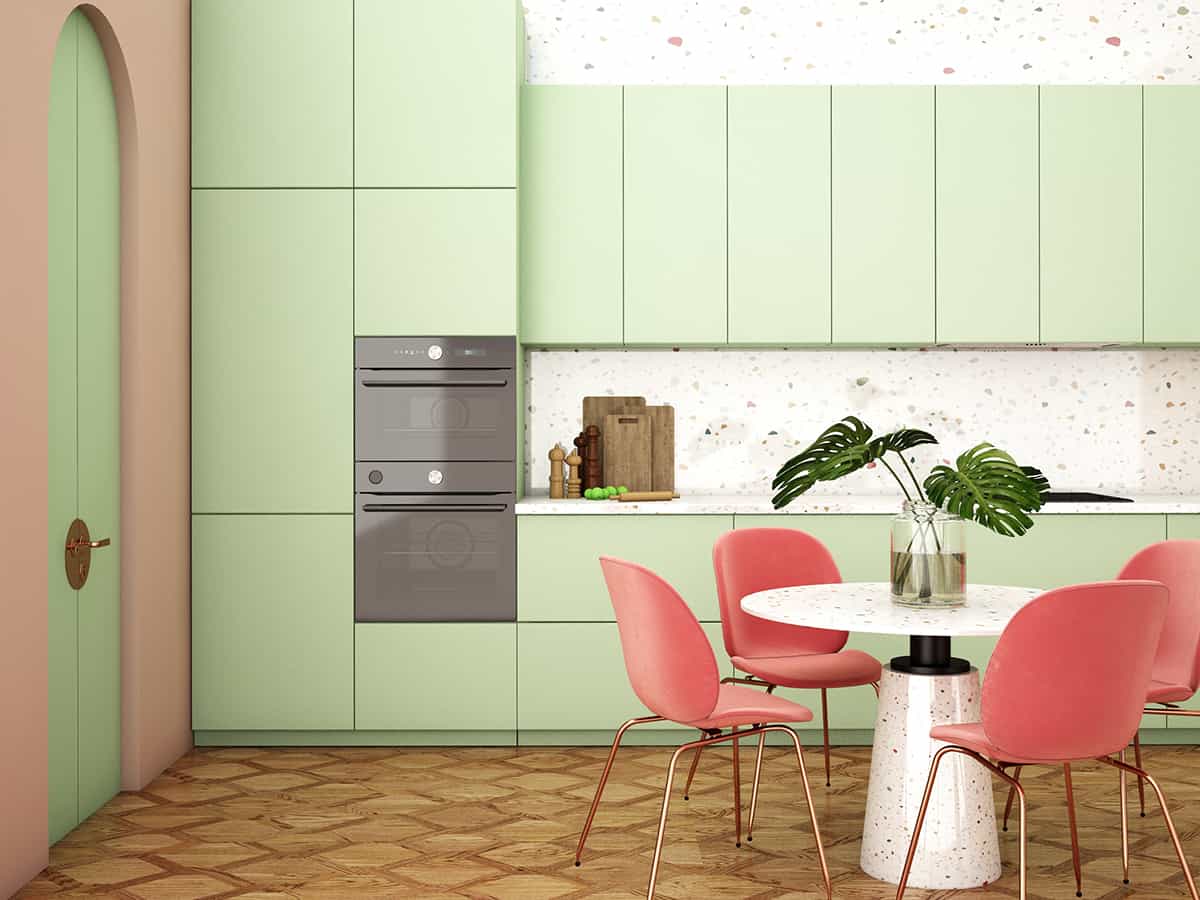 Blush pink is a muted and dusty shade of pink; hence, olive green, which is also a muted and dusty shade match well with olive green. The cool tone of blush pink will also make for a nice contrast against the slightly warm hue of light olive green.
If you are decorating in an art deco style, then blush pink and light mint green will look fresh and authentic.
In a bathroom, paint the walls in blush pink and choose glossy light mint green tiles, with an art deco style mirror over the sink and blush pink towels.
For a fun and flirty look in a bedroom, use blush pink with light sage green. Set a light sage green upholstered bed frame against blush pink walls, with light sage green lampshades and a blush pink rug.
Pastel Blue + Light Green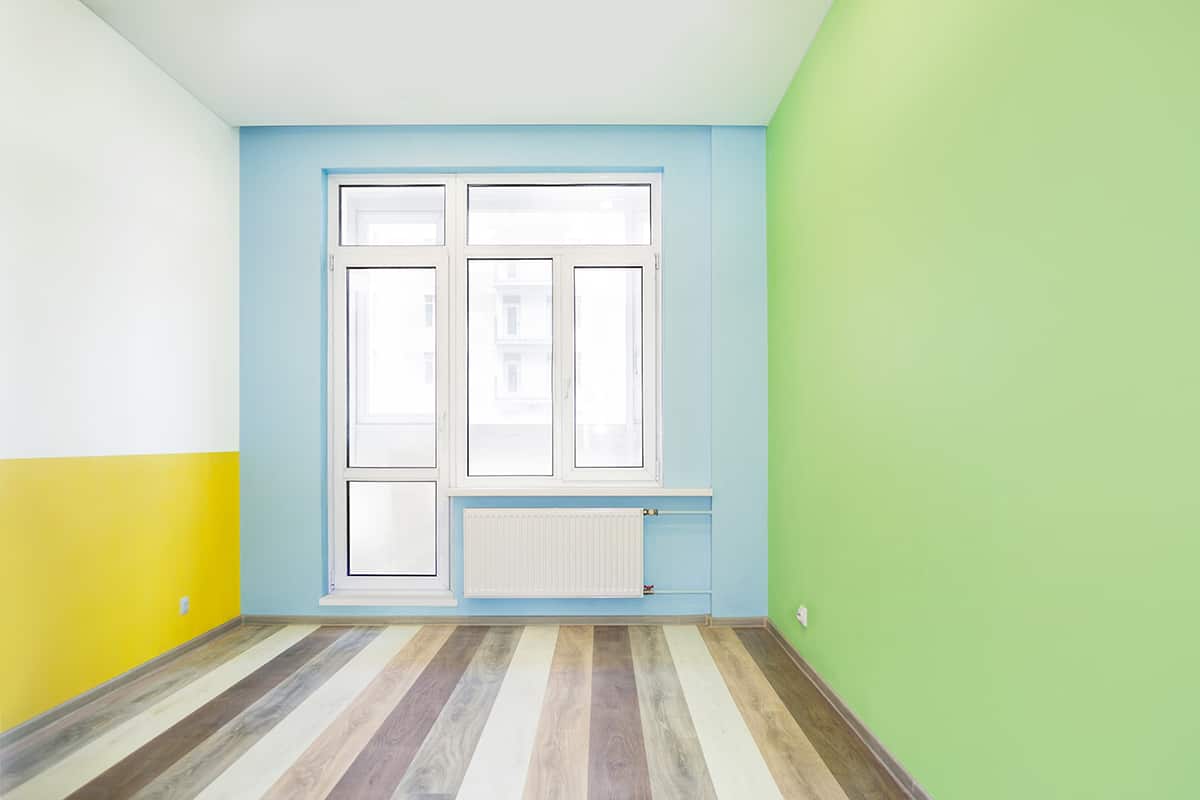 Pastel blue and light green create a harmonious feel when they are used together in home decor. Since these colors are next to each other on the color wheel, they are analogous colors and therefore harmonize together in a way that feels effortless.
Pastel blue has a very soothing and tranquil feel, while light green can be fresh and renewing. As a result, these two colors are ideal for a relaxing and refreshing space in the home, such as a living room or bedroom.
Opt for pastel blue walls in a living room with light mint green upholstered sofas and matching curtains to achieve an atmosphere that feels calming to the mind and body. Light olive green or light sage green will also work with pastel blue in a pretty floral-themed space.
Choose a wallpaper with a neutral base and pastel blue flowers printed on it alongside light green foliage, then add accessories around the room in both shades to tie the whole color scheme together.
Pale Gray + Light Green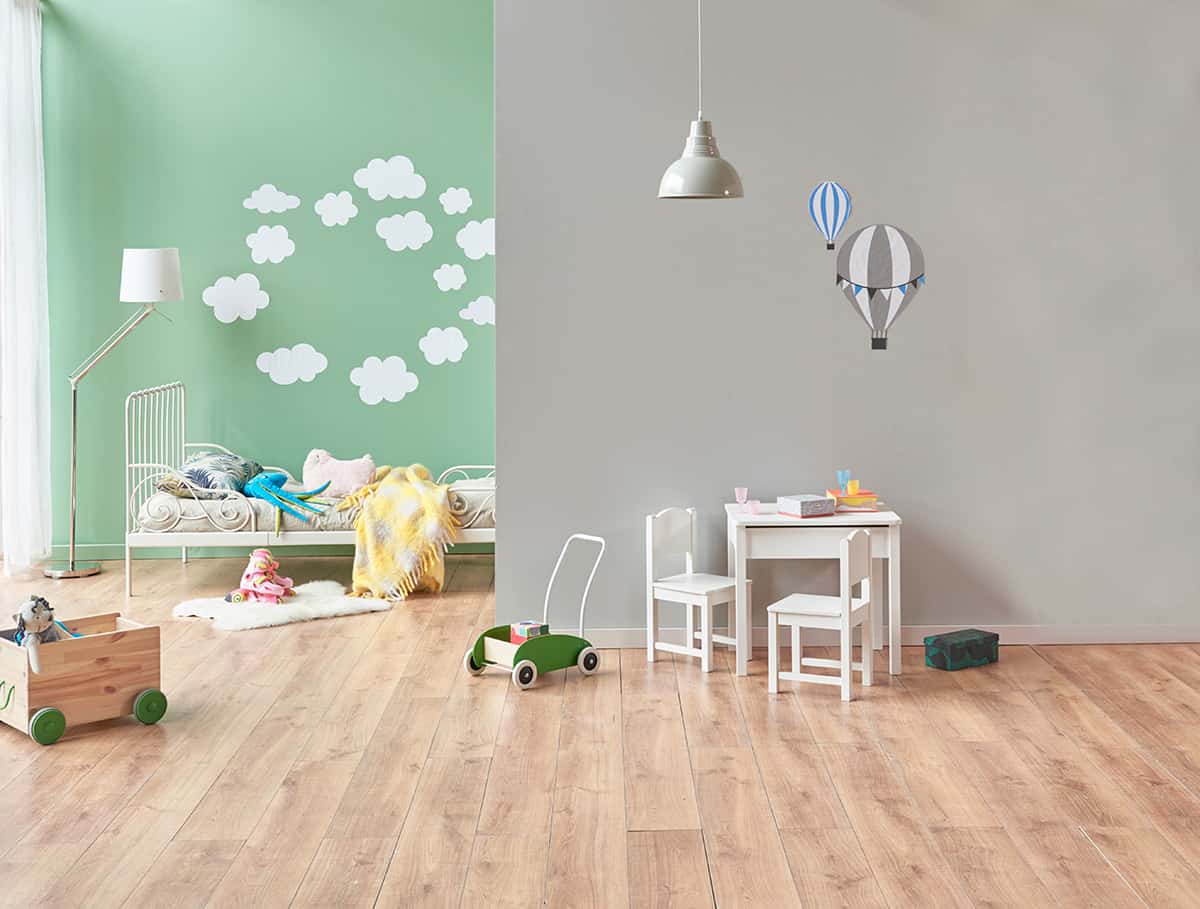 Gray is a neutral and natural shade that works easily with most colors, but something about gray and green just feels right.
These colors are found together outdoors, for example, gray tree branches with green foliage or green moss growing on gray rocky landscapes. As such, they work perfectly to create a modern and earthy style that is so popular in interior design right now.
Pale gray and light green shades will work best for a casual feel in a natural-themed room, such as light olive green walls and pale gray sofas with a light olive green rug.
Light sage green also works nicely with pale gray since it already has undertones of gray to give it a silver-green look.
Use light sage green and pale gray in the kitchen. For example, paint the walls in light sage green with pale gray cabinets and Carrera marble countertops, then add sage green accessories around the room to coordinate everything together, such as sage green tea towels hanging by the sink or a sage green plant pot at the window.
Since pale gray has a contemporary, cool, and crisp vibe, it can be used alongside light green to achieve a really fresh and modern look. This can be embraced in a quirky bedroom with pale gray walls and light lime green accents.
For example, paint a wooden chair at the dressing table in light lime green, and coordinate this with light lime green lampshades. The resulting look will feel refreshing and edge, with a nod to simple Scandinavian style.
Dark Brown + Light Green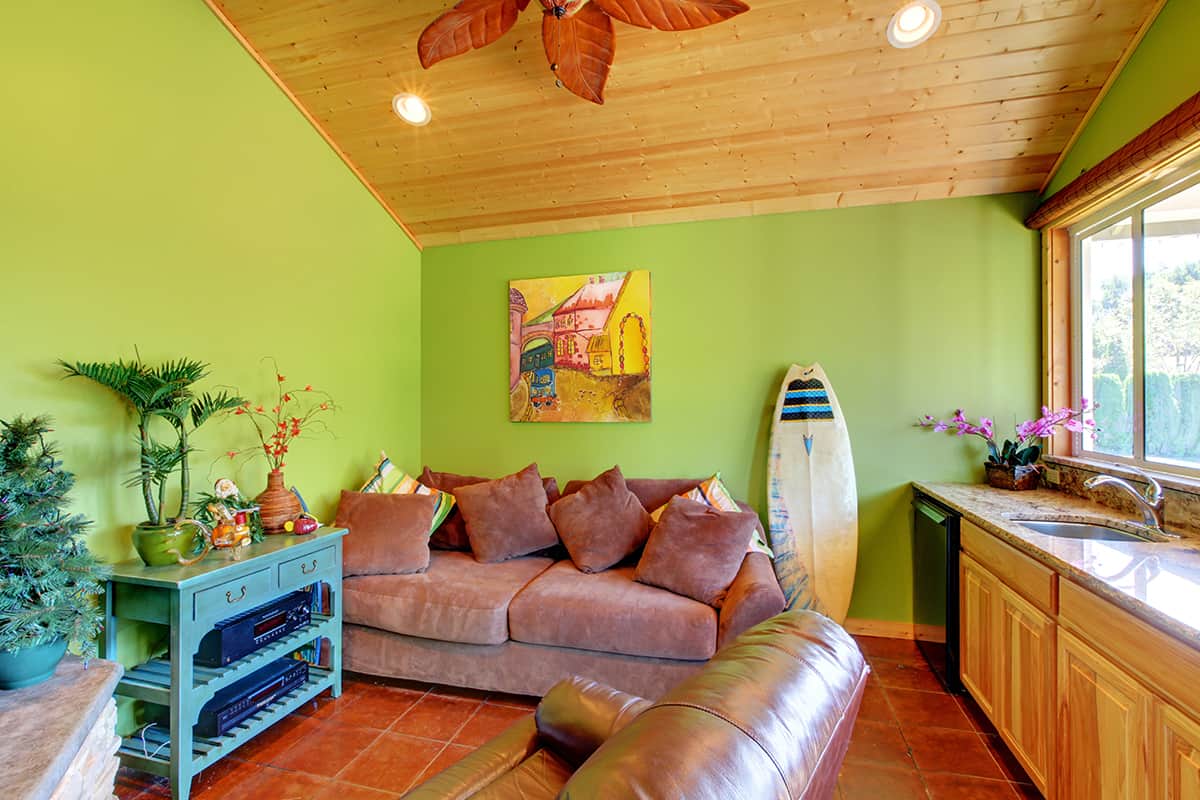 Light green can go with dark brown and they are another color combination that occurs naturally in the outdoors; however, they make for a much warmer and more earthy look compared with gray and light green.
In a room with light green walls, opt for dark brown hardwood floors to ground the space and give it a sense of bringing the outdoors in. You could also punctuate a light green room with dark brown wooden furniture or dark brown soft furnishings.
Any shade of light green will work with dark brown, and the difference in shade between the light and dark colors will make for an interesting contrast.
In a room where dark brown is the main color, such as a bathroom with dark brown marble tiles, using light green as an accent color can lighten up the space and make it feel more refreshing rather than plain or dull.
In a brown marble bathroom, paint the vanity unit in light sage green and add light sage green towels hanging from hooks on the wall.
Black + Light Green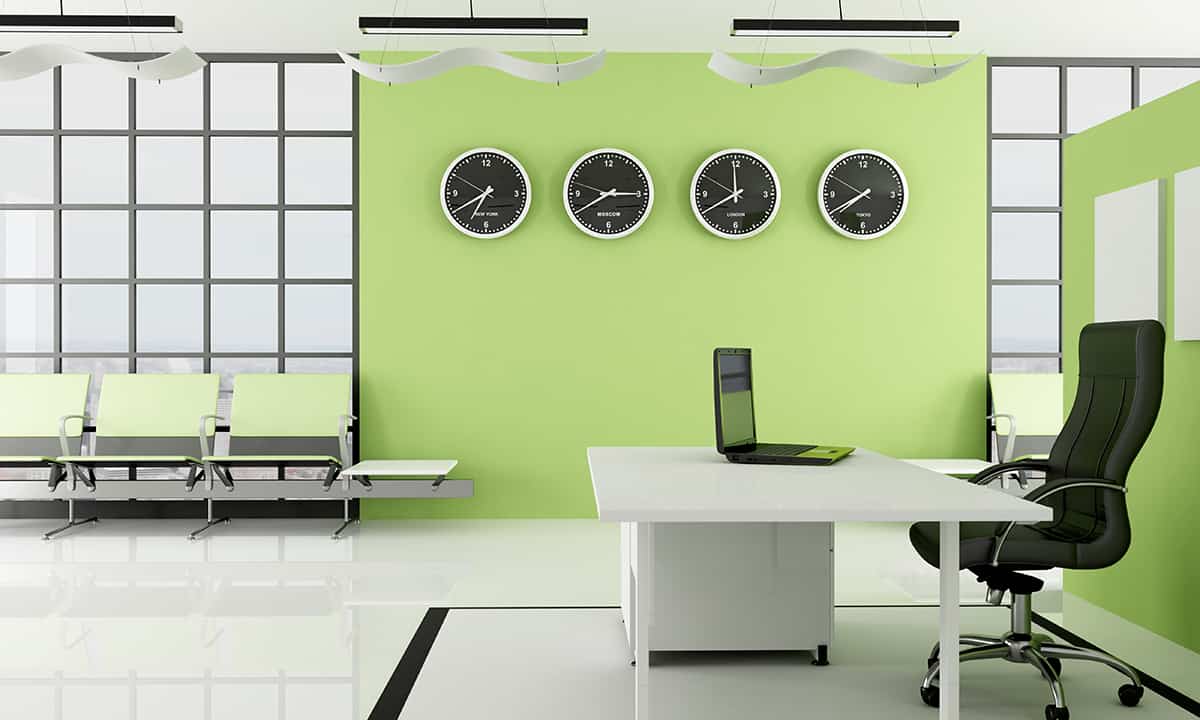 As one of the purest neutral shades there is, black can be used with any color; however, it looks more appealing with some than others. Light green and black can look striking together without appearing overwhelming. On a light green wall, hang black picture frames to introduce small doses of this dark color into the room.
Alternatively, you can create a more striking look with large swathes of black in a light green space, for example, black granite countertops in a kitchen with light sage green cabinets.
Black is not always as neutral as it appears when it comes to black paint, so you could paint trim in black in a room with light green walls, but be sure to opt for a shade of black that compliments the green.
For example, a light olive green room will look good against a black shade with undertones of brown, while a light mint green room would work next to a black paint with navy blue undertones.
White + Light Green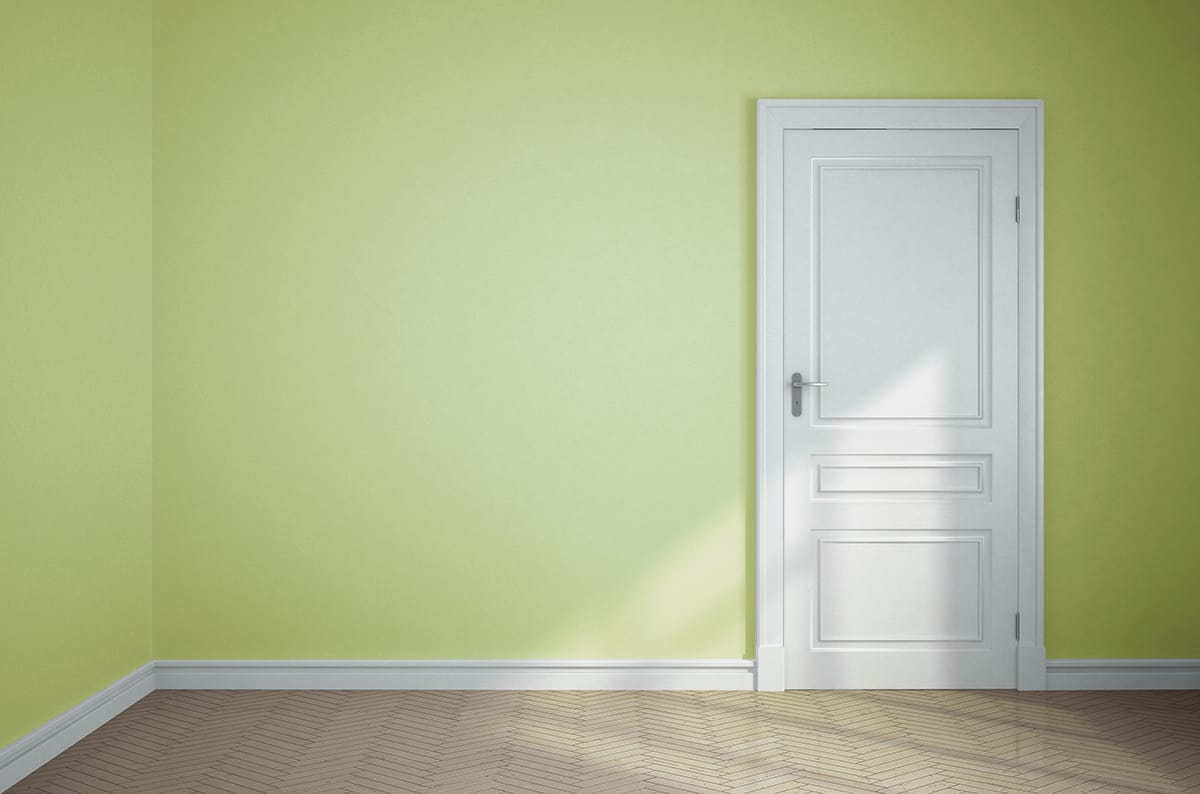 For a simple, fresh, and clean look, light green is a perfect color match for white. In a living room where you want to achieve a bright and breezy look, paint the walls in light green and paint the trim and interior doors in white, along with a white woven rug and a white linen sofa.
This color scheme can also be used to create a modern glamor, for example, with light green walls, white velvet curtains, and a fluffy white sheepskin rug. White and green is an ideal color scheme in a room where you want things to feel crisp, such as in a kitchen or bathroom.
Paint kitchen walls in a light shade of lime green next to white painted cabinet doors and a white marble countertop for a zesty energy that is uplifting and revitalizing.
In a bathroom, opt for classic white subway tiles and paint the walls in a light blue-green for a space that feels simultaneously soothing and refreshing.