Dark brown is a deep shade of brown that is heavily pigmented. There are various shades of dark brown, from those that lean toward black and those that have red undertones. Unfortunately, brown has a rather bleak reputation as a color that most people dislike since it looks murky, muddy, or boring.
However, since dark brown is a color seen commonly throughout nature, it has a lot of positive associations that we could benefit from in interior design.
Brown is the color of soil and the trunks of trees, and it represents growth, fertility, reliability, and strength. When used in home decor, brown can work to bring a sense of comfort and coziness to a space because it offers a lot of rich, warm tones.
As a neutral shade, brown is also easy to be around, and it can be used to break up other more vivid colors and balance them out. Here we look at ways to use dark brown in home decor and the colors that go best with dark brown.
Using Dark Brown in Home Decor
Wall paint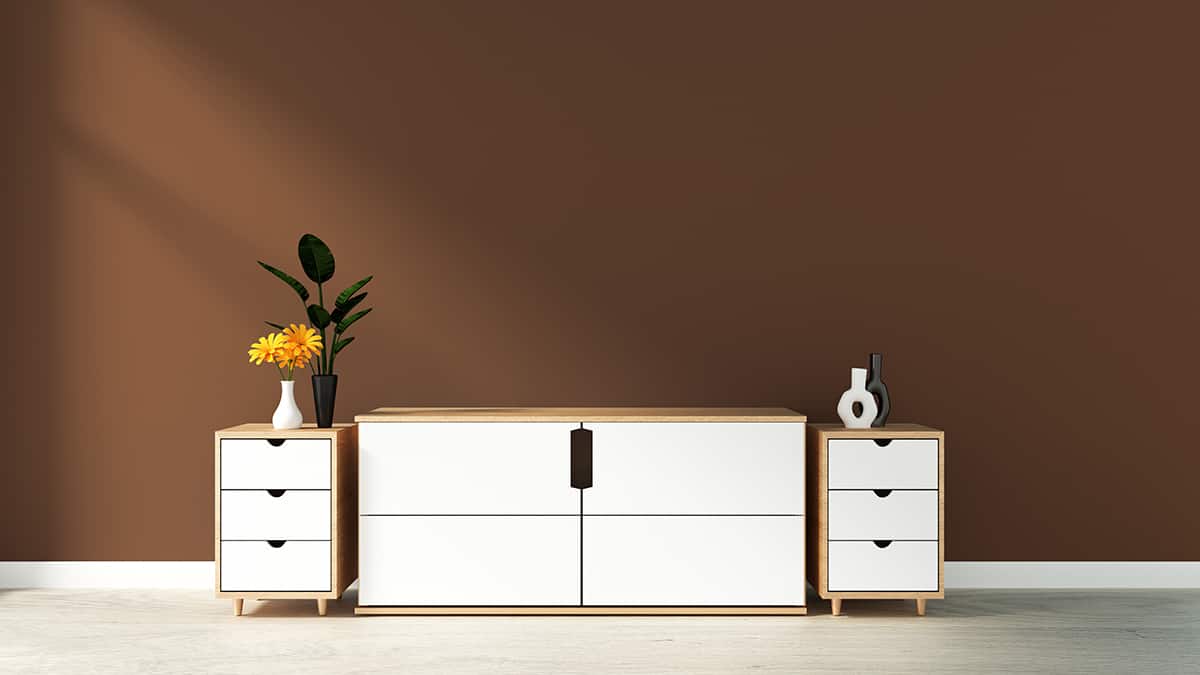 Dark brown is a color that works well as a wall color because it creates the sense that you are being wrapped up in a cozy blanket. It is deep and dramatic, so it works well in achieving an intimate atmosphere in a room, and it can also be used to make small rooms feel bigger with the illusion that the walls are receding.
Dark brown isn't a color that is at the top of most people's lists when they think about wall paint for renovating a room; however, in practice, it works as a really sophisticated background color.
In a bathroom, use dark brown paint on the walls and set this against pure white tiles and fluffy white towels for a modern spa-like look. Dark brown also works nicely as a wall color in bedrooms because it is cozy and comforting and can help you feel relaxed and ready to switch off at bedtime.
Wooden surfaces
Dark brown might unintentionally form part of your color scheme even if you hadn't planned on it, if you have hardwood floors or walnut countertops, for example. Wooden surfaces in dark brown can help to ground a space and create a neutrality in a room from which you can build on with other colors.
Dark brown hardwood floors or laminate floors create a nice basis for a room, whether that room will be light and airy with pale walls or dark and dramatic with dark walls. Dark brown wooden surfaces have a natural feel that means they can almost go unnoticed in a space.
You can also use dark brown wooden surfaces to make a statement in a room, for example, dark brown wood paneling in a dining room to create a sense of grandeur.
Wooden furniture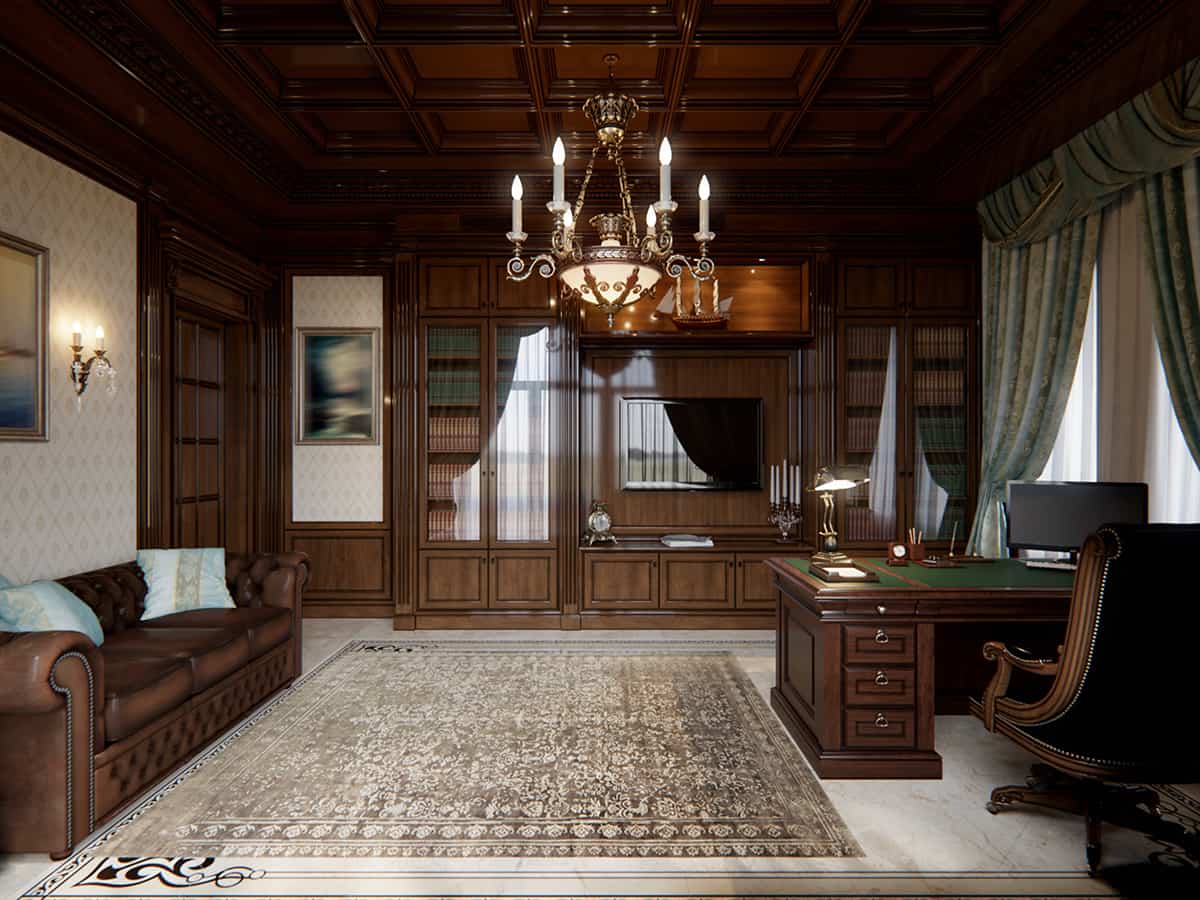 Wooden furniture that has a natural dark brown color or has been stained to appear dark brown can work well in a wide range of color schemes. As a neutral color that is very dark, there are very few colors that you won't be able to use with this type of furniture.
You can use dark brown wooden furniture to contrast against a pale room or have it blend into the walls in a darker space. Since wood is a natural material, you can also use brown wooden furniture to emphasize an earthy or outdoorsy-themed style in home decor.
Soft furnishings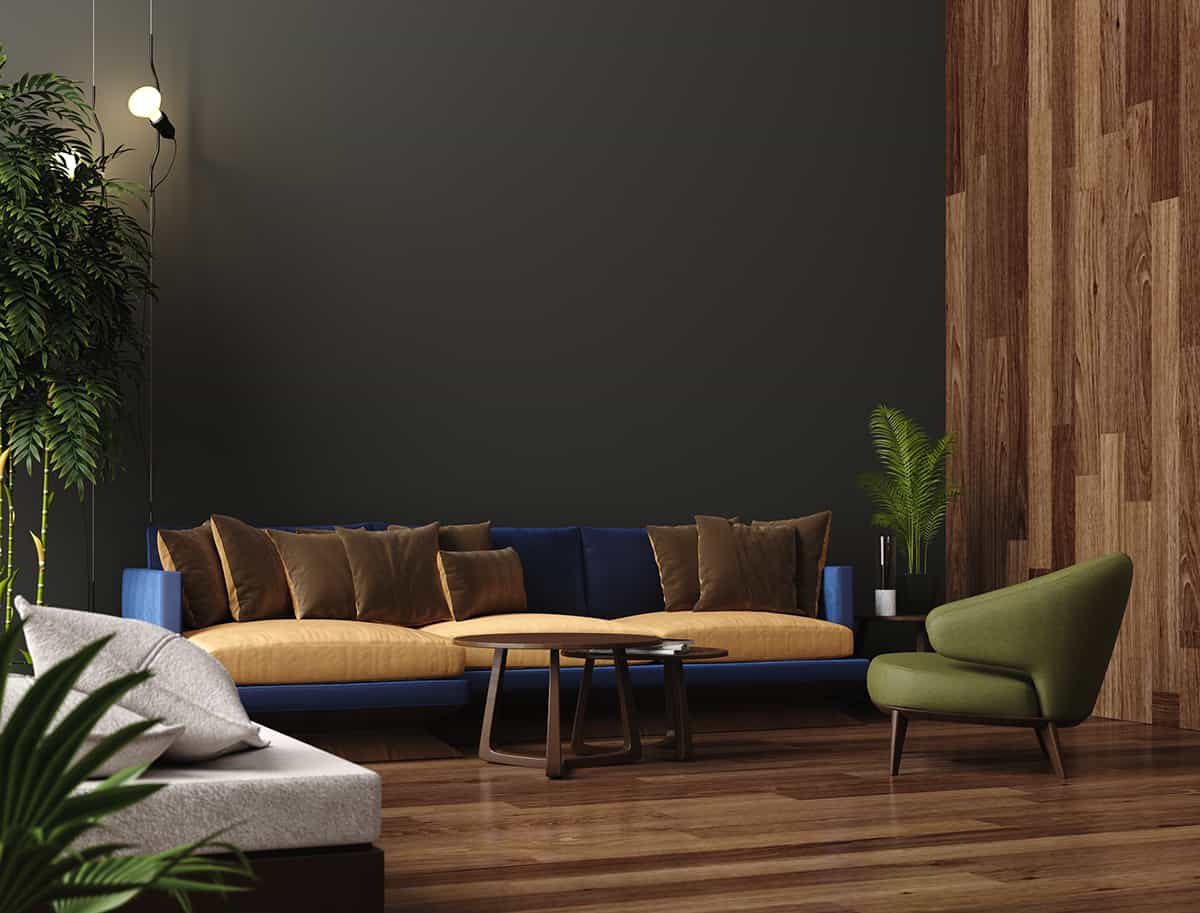 Soft furnishings in dark brown are great if you struggle with stains or dirty marks left by pets or people. A sofa upholstered in dark brown will not show signs of wear and tear as easily as a lighter-colored sofa, so it will look newer for longer.
Cushions and blankets in dark brown fabrics won't need to be washed as often as their paler counterparts. Since dark brown is a really easy color to coordinate with, soft furnishings in this shade represent a good long-term choice.
Even if you change your mind about a color scheme, dark brown curtains or a dark brown sofa will still work well with any future color schemes, so you won't have wasted your money.
Colors to Use with Dark Brown
Cream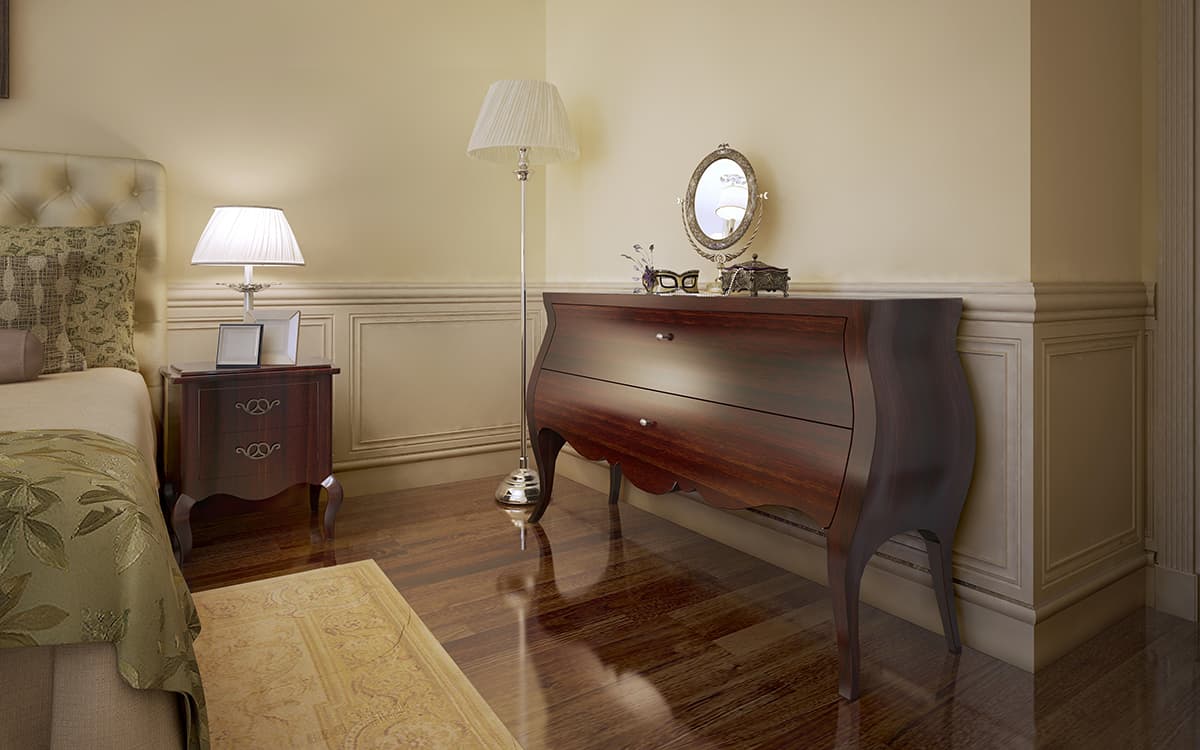 Cream is a soft, warming, neutral shade if you want to create an atmosphere in your home that feels inviting and classic. Dark brown makes a timeless color scheme with cream to achieve a formal look or a casual and comfy look.
In a dining room, you could opt for a mature style, with a sturdy dark brown wooden sideboard, dark brown wooden wainscotting, and cream-painted walls with a cream tablecloth over the table. This look will feel sophisticated and neutral without being bland since it will have a richness to it, thanks to the warm colors.
Greige
If you want to benefit from the warmth and richness of dark brown but are weary of making a space feel old-fashioned, then look to greige as a wall color in your room.
Greige is a cross between gray and beige, which possesses the contemporary feel of gray and the warmth of beige. Paint bedroom walls in greige with a dark brown wooden four-poster bed for a modern twist on an antique style.
Dark pink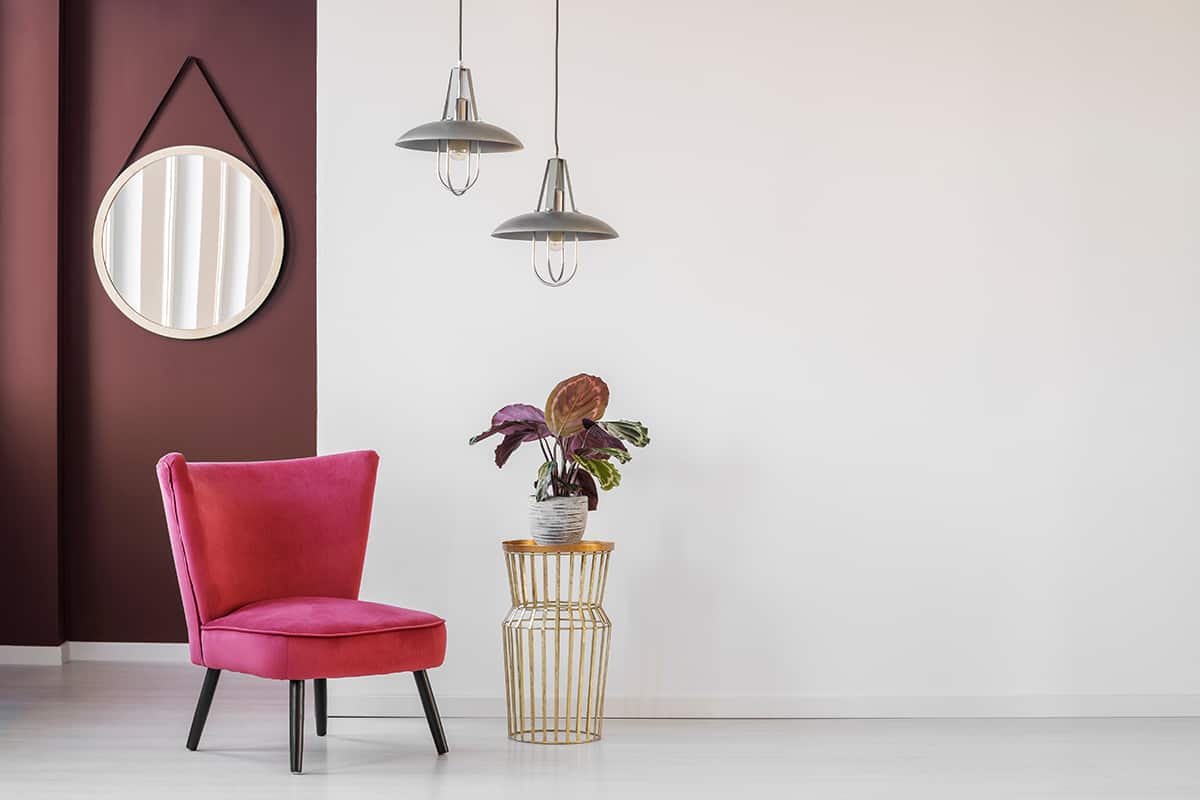 Dark brown creates a nice backdrop from that vivid colors will stand out. In a living room with dark brown painted walls, add touches of dark pink to give the space more energy and personality.
Dark pink curtains and dark pink cushions will make a statement in a dark brown room, creating a contrast that isn't too intense.
Burnt orange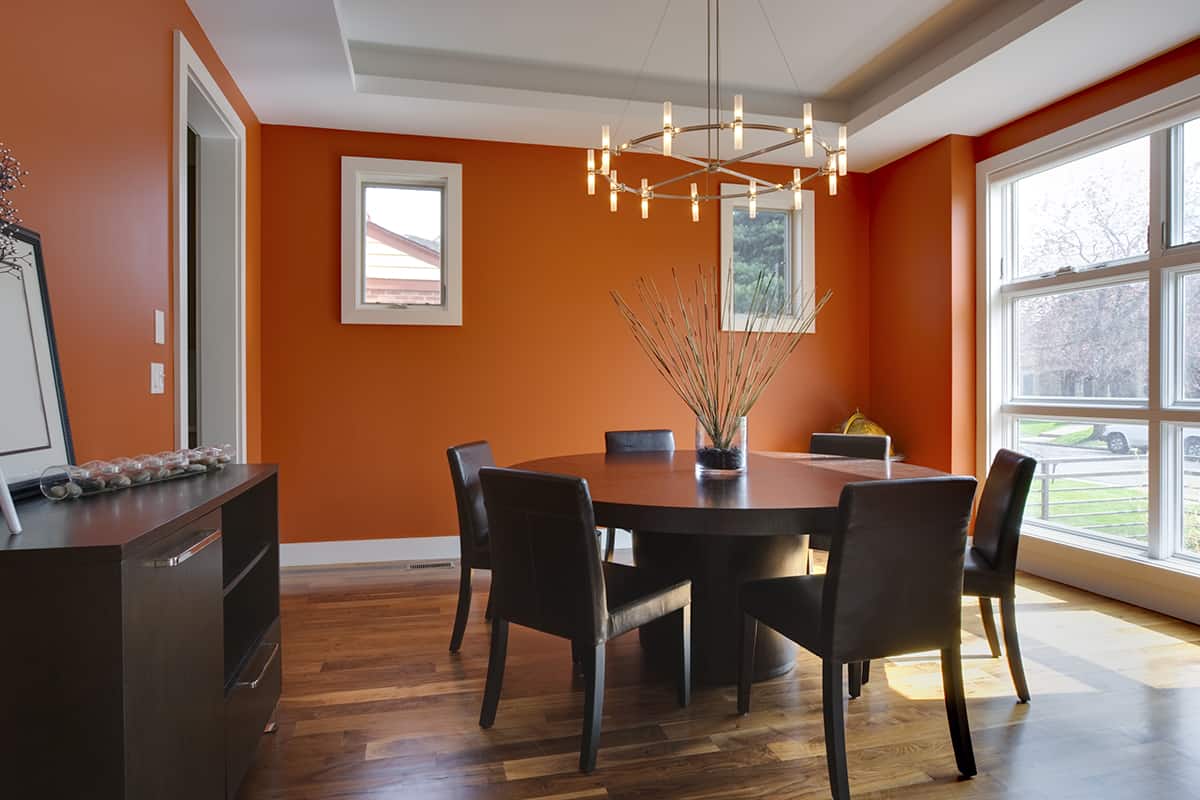 Burnt orange is a dark and heavily saturated shade of orange. It has a deep and snuggly feel to it that makes it perfect for use in a casual and relaxed space like a living room or bedroom.
It works well with dark brown because both of these shades are warm, yet they are different enough to create some definition.
In a room with dark brown walls, choose an upholstered burnt orange velvet chaise lounge as an accent piece or set burnt orange cushions on dark brown bed sheets.
White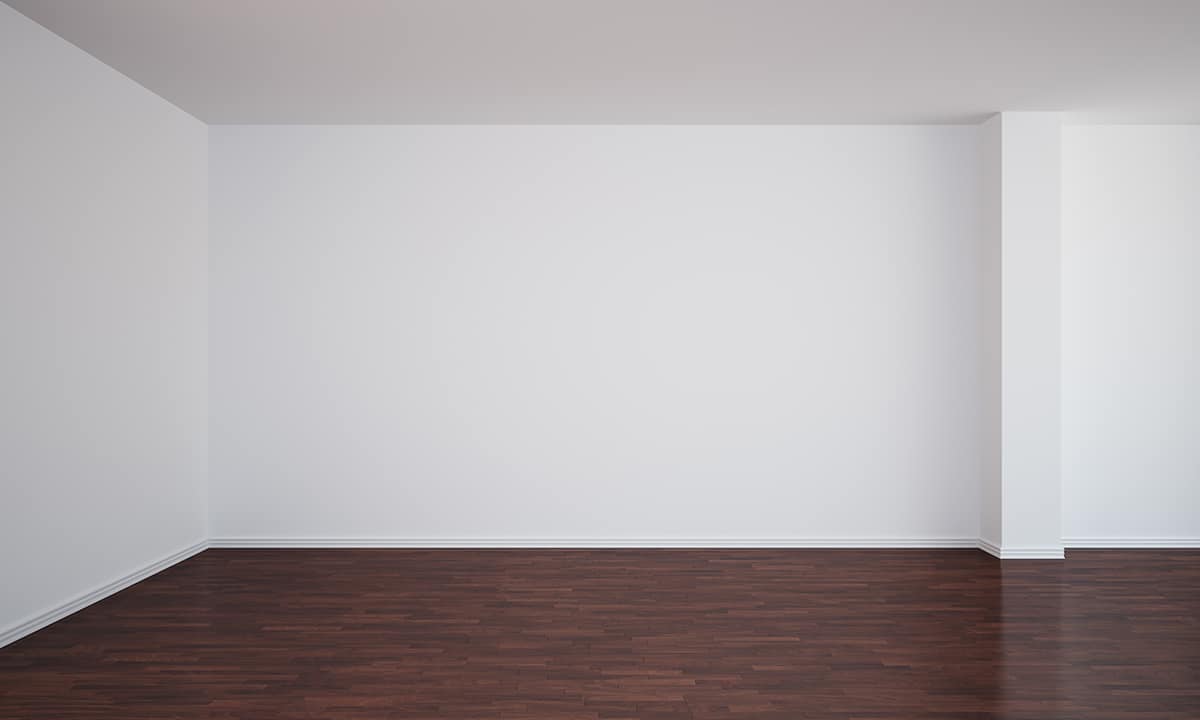 White is one of the easiest colors to use with any color. White combines nicely with dark brown for any room in because it is a blank canvas that you can veer in any direction. Paint walls in white and choose dark brown wooden furniture in a room where you want to achieve a casual and airy style.
You could also make white and dark brown work in a more elegant style, for example, in a kitchen with dark brown wooden cabinets, a white marble countertop, and white painted walls.
This is a color scheme that will look timeless without the addition of any other colors, but if you want to mix things up, you can always add accessories in other colors to change the atmosphere of the space.
For example, make a dark brown and white bathroom feel more vibrant with the addition of lime green accessories, or make a dark brown and white bedroom feel soothing with a light blue rug and light blue lampshades.
Gray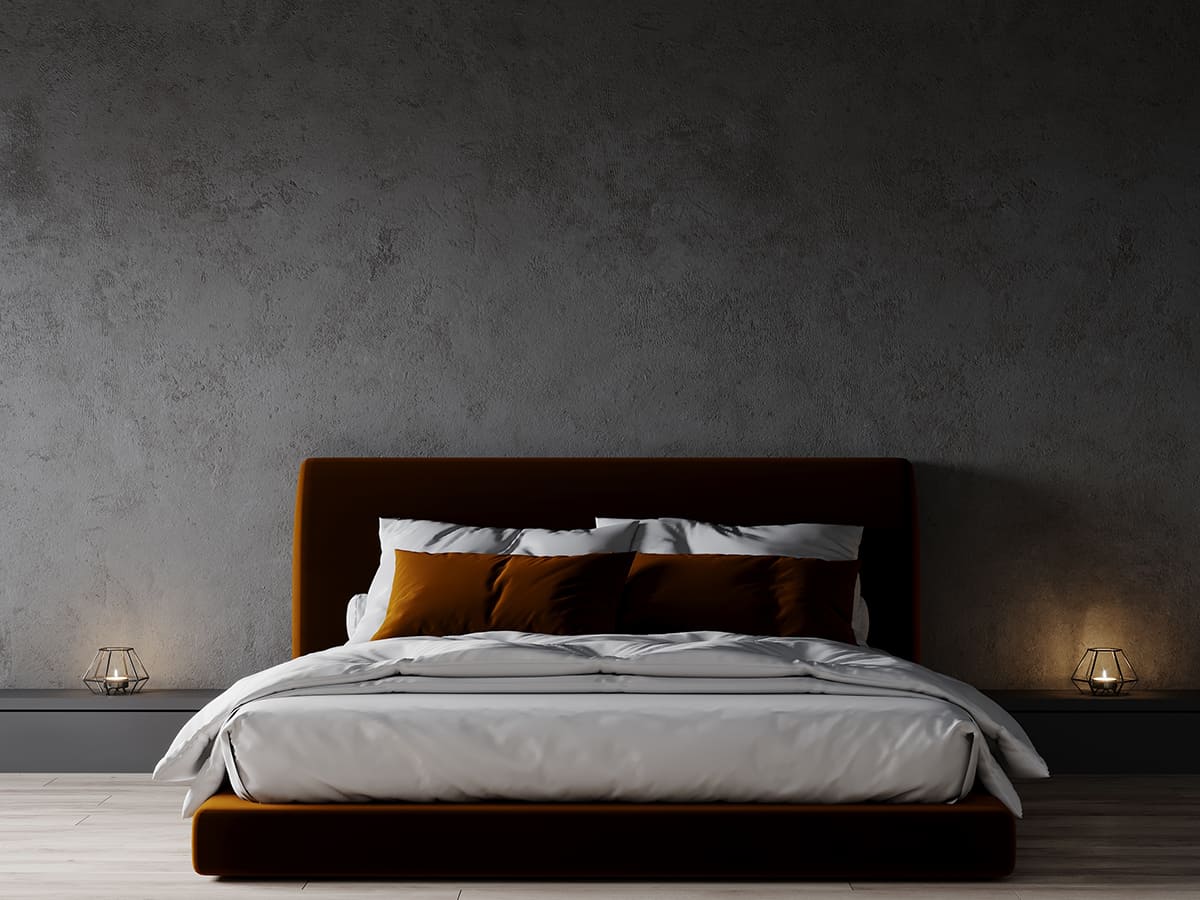 Gray and dark brown look good together in a variety of combinations. A hallway will look dramatic and imposing with cool dark gray walls and a dark brown wooden staircase. Or create a more light and breezy feel with cool dove gray walls and a dark brown leather sofa.
Warm shades of gray will also look good with dark brown, but they will not look as contemporary or fresh as the cooler shades of gray.
Navy blue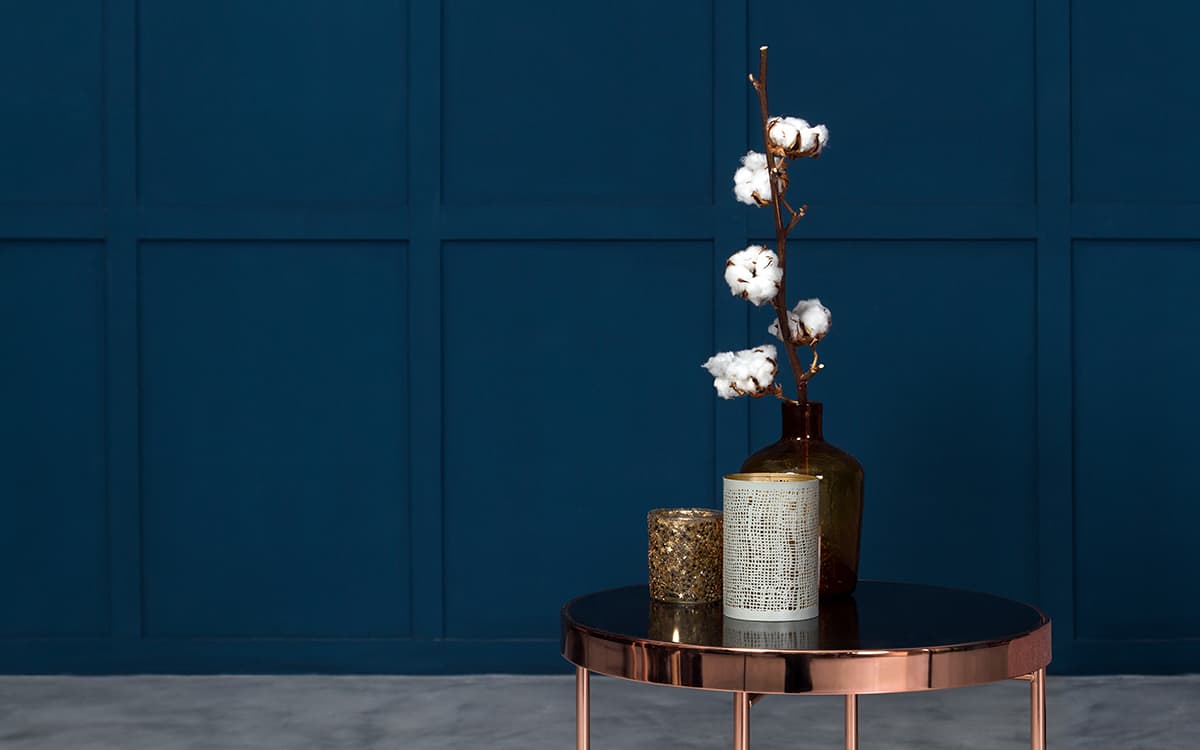 Dark brown and navy blue look great together in formal or elegant spaces. In a dining room, paint the walls navy blue and choose dark brown wooden furniture, tying the color scheme together with navy blue placemats or a navy blue vase as the dining table centerpiece.
You can also use dark brown and navy blue to create a nautical style, for example, in a hallway with navy blue walls and dark mahogany hardwood floors, along with brass hooks on the walls to hang coats from.
Avocado green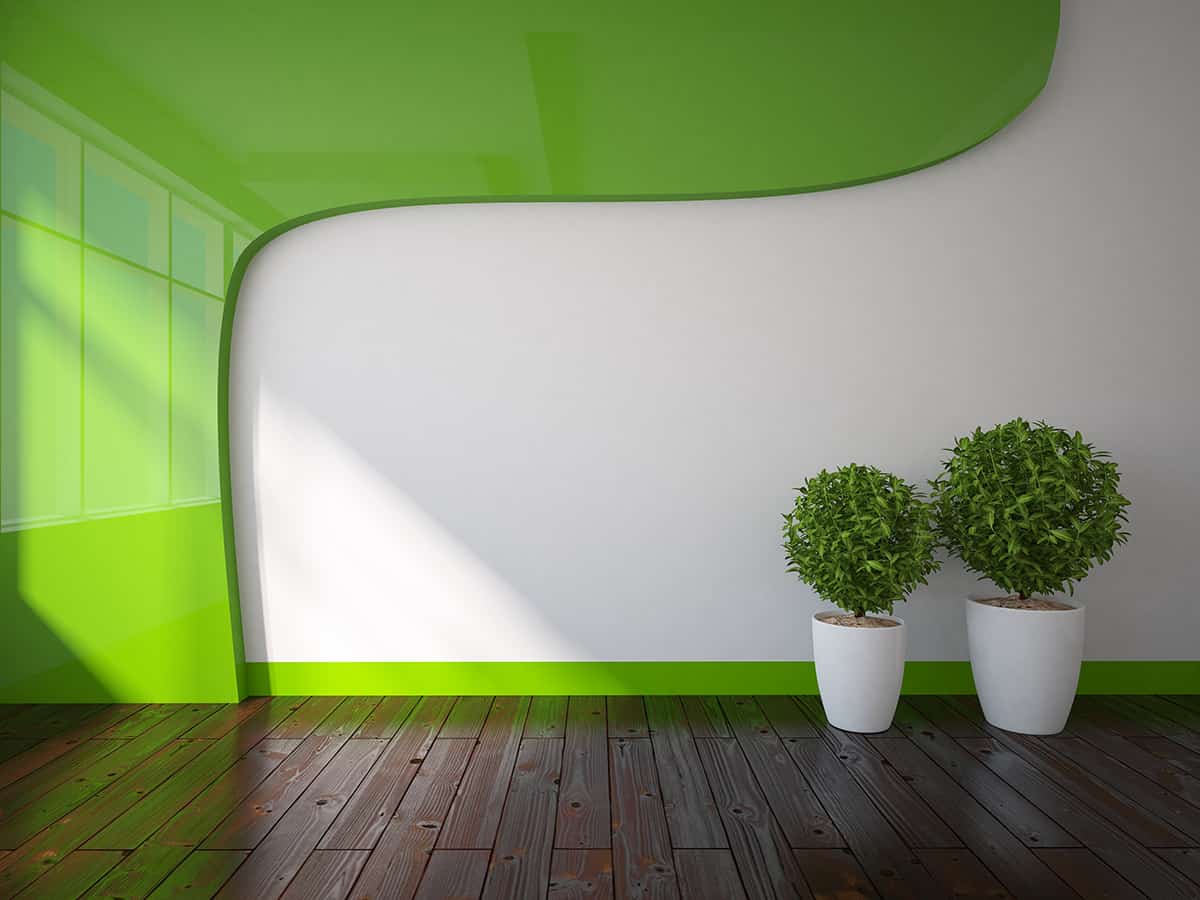 Most shades of green look great with dark brown because these colors occur alongside each other frequently in nature, for example, green blades of grass growing on dark brown soil on a lawn or green leaves sprouting from the dark brown stems of a shrub.
You can use a dark brown and green color scheme as a basis for a natural or earthy style in a room, using a dusty olive green shade or a dark forest green shade. For a style that looks timeless, avocado green and dark brown feel effortless together.
In a living room, paint the walls avocado green and choose dark brown furniture such as a sofa and a wooden coffee table. In a bathroom, opt for avocado green walls and a dark brown vanity unit with a light gray marble countertop.