Blue and yellow are colors that contrast against each other because the cool undertones in blue are at odds with the warm tone of yellow.
Although these two colors create a contrast when used together, the contrast isn't overstimulating or intense since blue and yellow do not sit directly opposite each other on the color wheel. The result is an interesting and appealing effect that feels pleasant and comfortable to be around.
Blue and yellow are a color pairing that was widely used in the 1990s, especially in kitchens and bathrooms. They are also colors that are synonymous with Mediterranean styles, and they can be used for coastal themes because blue represents the seas and skies while yellow represents the sun and the sand.
Here we look at other colors to include in a blue and yellow color scheme to provide balance, depth, and style.
Gray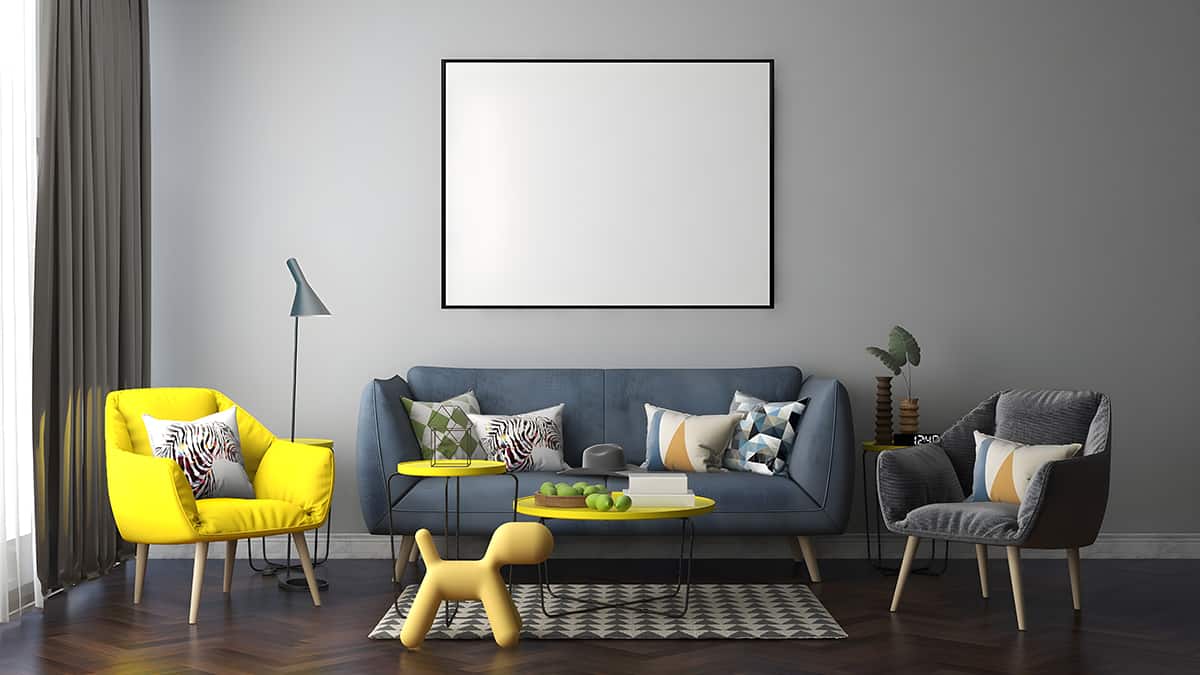 Gray is possibly the most obvious color to use alongside
Blue and yellow are definitely colors that can be paired together with gray if you want to create a decor style that feels modern. Gray is able to instantly add a modern feel to any space, and this might be important if you are wary of a blue and yellow color scheme coming off as old-fashioned.
To help ensure balance in a gray, blue, and yellow space, choose a shade of gray that is a few shades darker or lighter than your shade of blue.
If you have chosen a medium shade of blue, then opt for a light gray or dark gray. This will help to ensure definition and balance.
If you were to choose medium blue and medium gray with yellow, then the blue and gray could easily create a sense that they are blending in together since they are similar colors, and this would make the space feel flat and bland. These three colors work well together to achieve a contemporary coastal look.
Paint the walls in light gray and use dark blue and bright yellow as accent shades. For example, a dark blue sofa scattered with yellow and gray cushions, a yellow rug, and gray and blue patterned curtains.
Coral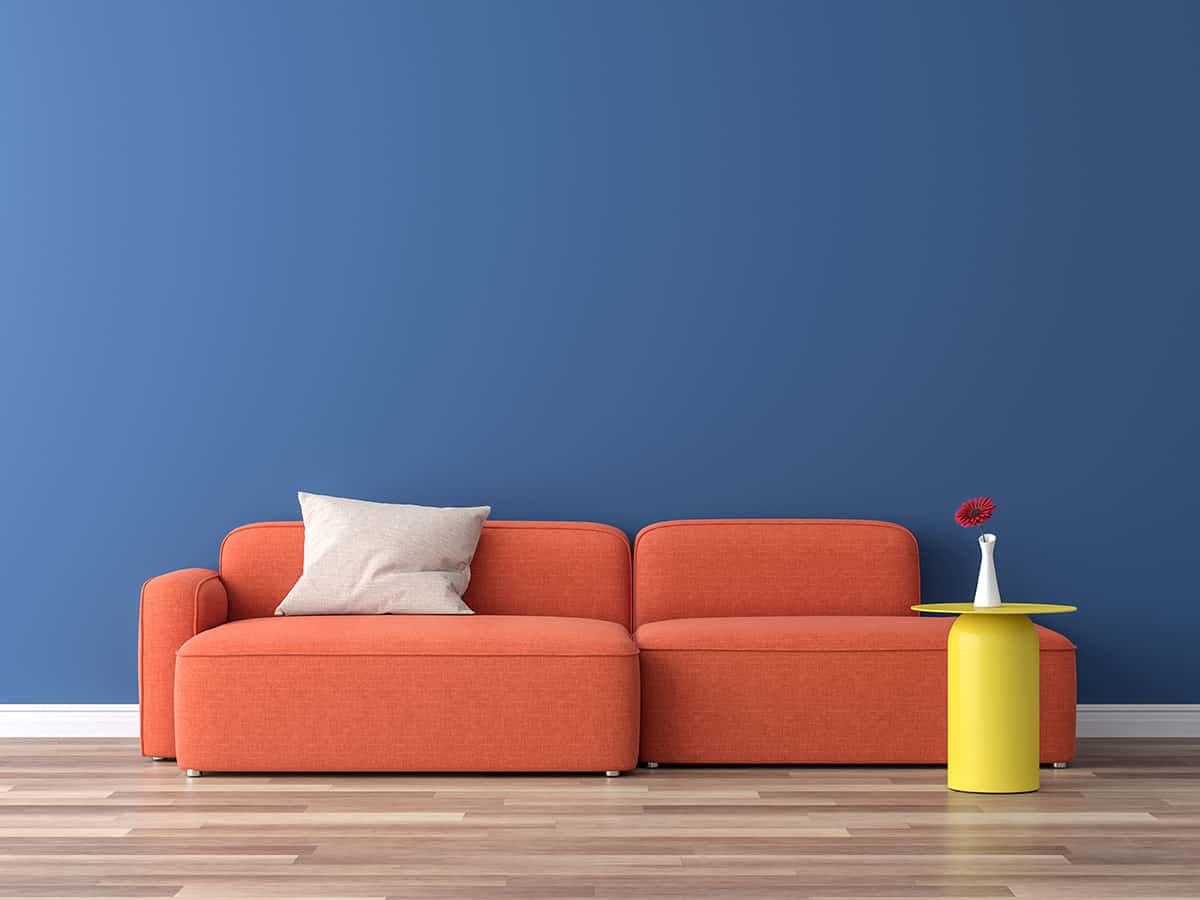 Coral is a color that sits somewhere between orange and pink. It is a pretty color that is neither pale nor heavily saturated, with a medium intensity. Blue and yellow will make a nice addition to the coral color scheme if you want to achieve a fresh, summery look if you want to achieve a fresh, summery look.
This trio of colors can also bring a taste of the Mediterranean to a decor theme, as it is popularly used across Italy, Portugal, and Spain.
The color scheme would work well in a bright and sunny kitchen. For example, kitchen cabinets painted in a medium-dark shade of blue, the walls painted in a lemon yellow, and accessories throughout the space in coral, such as plant pots, wall art, and fruit bowls.
In a bedroom, this color scheme would be lovely for a cheerful and contemporary look. Paint the walls in coral and opt for pale blue soft furnishings, such as bedsheets and a rug. Use vibrant yellow to accent against this with cushions, lampshades, and candle holders.
Mint Green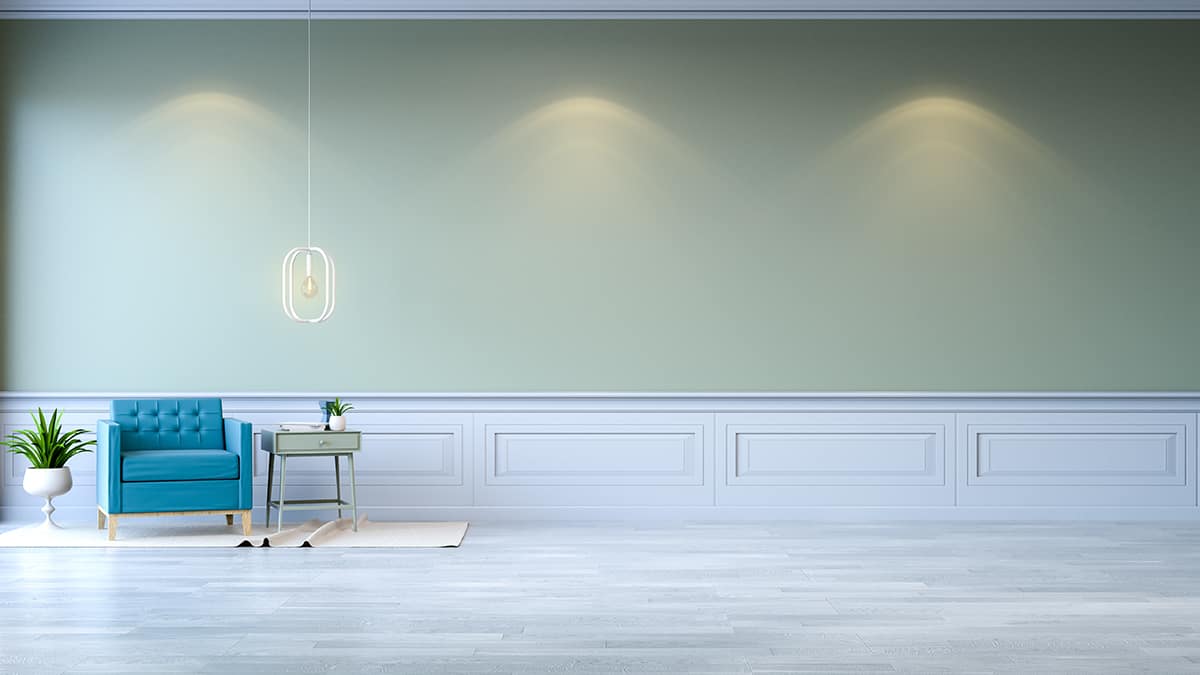 Mint green is a pastel shade of green that feels fresh and wholesome. Use it with pastel blue and pastel yellow to decorate a nursery or bedroom for a child.
The blue, yellow, and mint green color scheme is gorgeous for a boy or a girl, which is ideal if you are decorating before knowing the sex of your baby or if you want your child to have a gender-neutral space.
Mint green creates a good balance between blue and yellow since it sits between these shades on the color wheel. It is able to work as an intermediary between the two so that the contrast between blue and yellow is further muted.
Lilac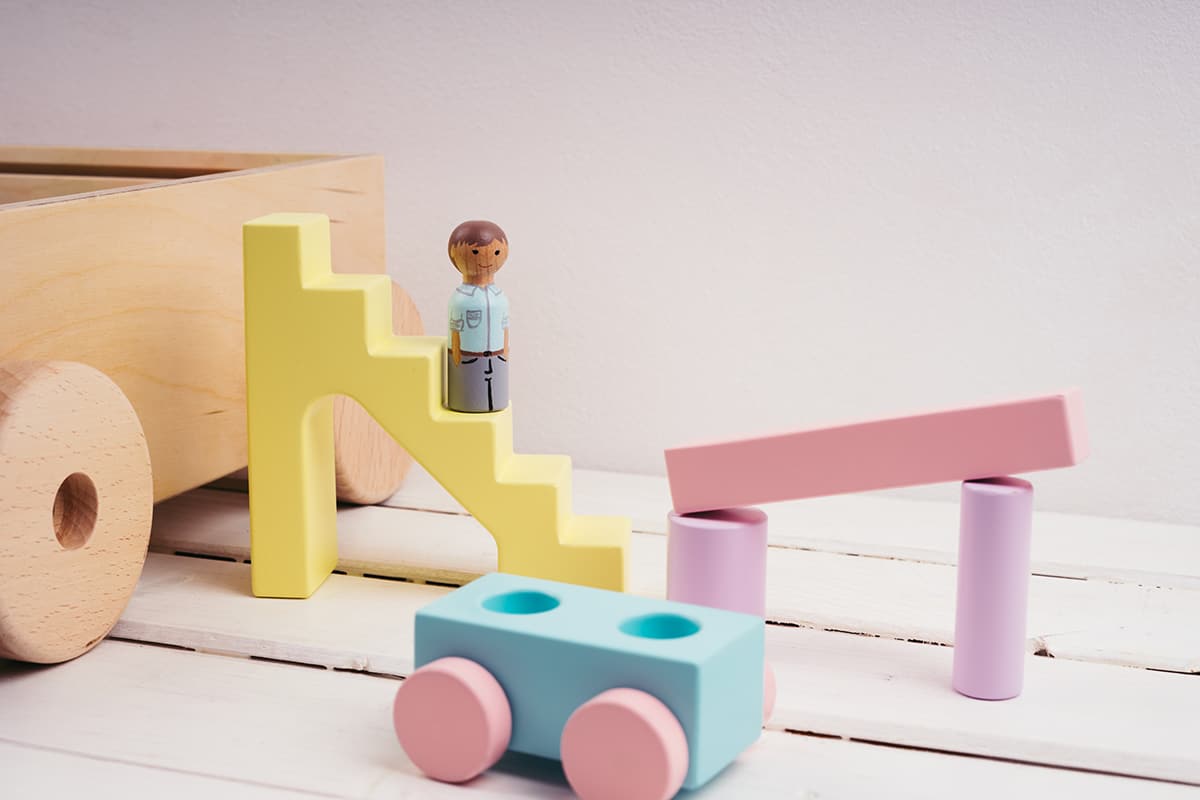 Lilac is a medium to light shade of purple that feels spring fresh and has a pretty feel to it.
Embrace this essence of lilac by utilizing it in a room with a floral theme, where blue and yellow will also fit in effortlessly. Paint bedroom walls in lemon yellow and find a fabric for curtains and bedsheets which features lilac and blue flowers.
Add more lemon accessories to the room to highlight this is the main color in the space. For example, with yellow cushions on the bed and a yellow upholstered chair. Fresh or dried flowers are always a nice addition to a floral-themed space because they add an extra dimension to the theme.
Terracotta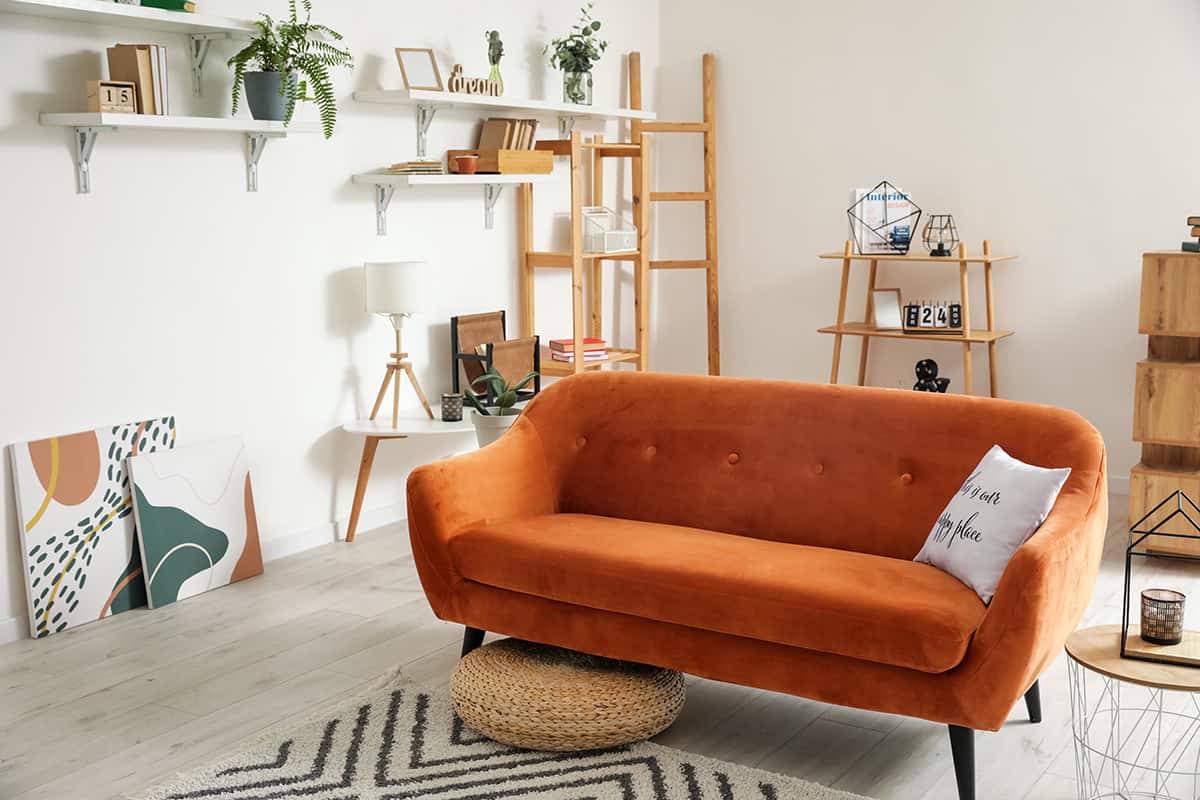 For a rustic Mexican-style interior, yellow and blue accents can provide a nice pairing with terracotta. Terracotta is a warm, rich color with light brown and orange hues. It will create a more intense contrast against blue since orange and blue are opposite each other on the color wheel.
Use a dark blue such as navy or sapphire in this color scheme to enjoy the contrast without making it appear too intense. Mustard yellow will be a good addition to the color scheme since it also has a rich and warm feel that is reminiscent of Mexican-style decor.
In a living room, paint the walls mustard yellow and opt for a terracotta tiled floor. Set a dark blue rug on the floor, and hang a tapestry on the wall, which uses all of the shades to tie the color scheme together.
Taupe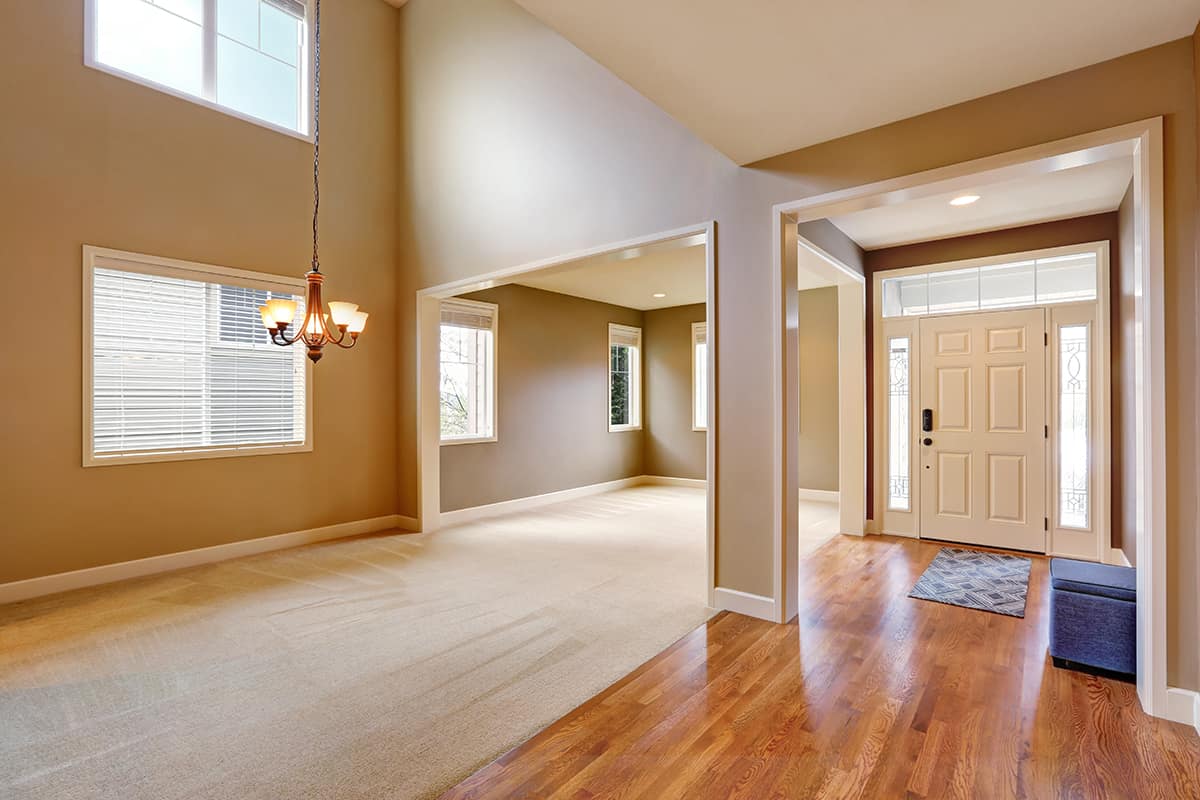 Taupe is achieved by mixing a medium to dark shade of gray with a dark beige or light brown. It is a darker version of greige, which is currently riding a wave of popularity in interior design.
Taupe is a neutral color with both cool and warm undertones, though the warm tones win out, and it will create a sense of comfort in a space when used as wall paint. This works as a classic yet easy-going background shade for blue and yellow accessories, creating an atmosphere that feels pleasant to be around.
In a living room, paint the walls taupe and choose a pale blue sofa with light lemon yellow-colored cushions and matching curtains.
The result will be a space that can be used for relaxing, with a calm and soothing vibe that is also positive and uplifting, thanks to the presence of the yellow.
Olive Green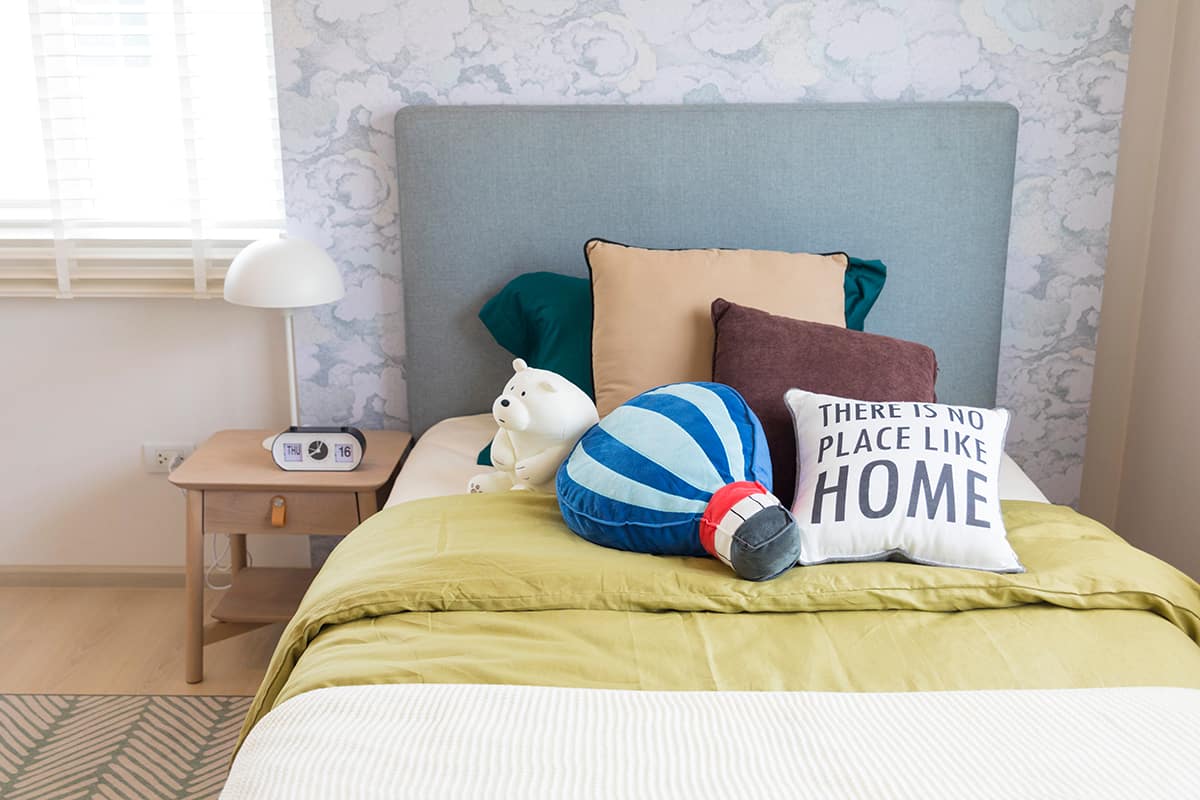 Olive green is a muted shade of medium green with brown and yellow undertones. Despite belonging to the green family, which is primarily cool-toned, olive green can be warming depending on the level of brown or yellow it contains. It has a dusty, earthy vibe to it, which works well for creating a low-key modern interior or a natural-themed space.
Using blue and yellow with the olive green color scheme makes for an analogous look since green can be used to link yellow and blue together. Green is the missing link between yellow and blue on the color wheel, and it creates a sense of harmony when the three colors are all used in the same space alongside each other.
Olive green as the main color with blue and yellow accents will tone down the contrast between the other shades, or when used as an accent color itself, it can help to add extra depth and interest to elevate the style in the space.
In a living room, paint the walls in olive green and select a sofa upholstered in navy fabric. Mustard yellow cushions and accessories will work best with an earthy and natural-themed decor style since this color feels deeper and more authentic compared with bright and garish yellows.
Red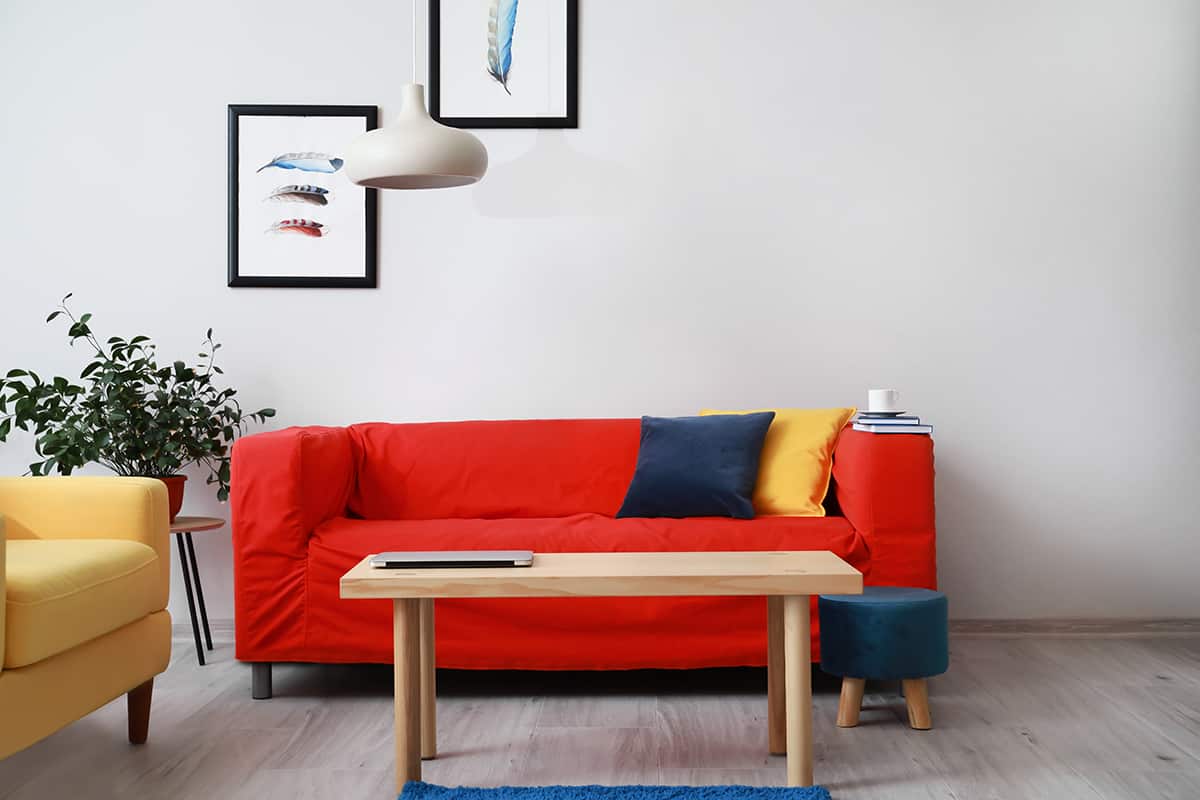 Use bright red with blue and yellow to create a striking color scheme with primary colors.
These three colors are the three colors from which all other colors are based, and when used together in a color scheme, they create a look that feels very simple and almost child-like. Set them against a white backdrop for the most impact.
For example, a white painted dining room with a red-painted table, blue painted dining chairs, and yellow seat pads with yellow curtains at the windows.
The resulting effect will feel contemporary and slightly eclectic, reminiscent of an art gallery or a Scandinavian-style interior.
White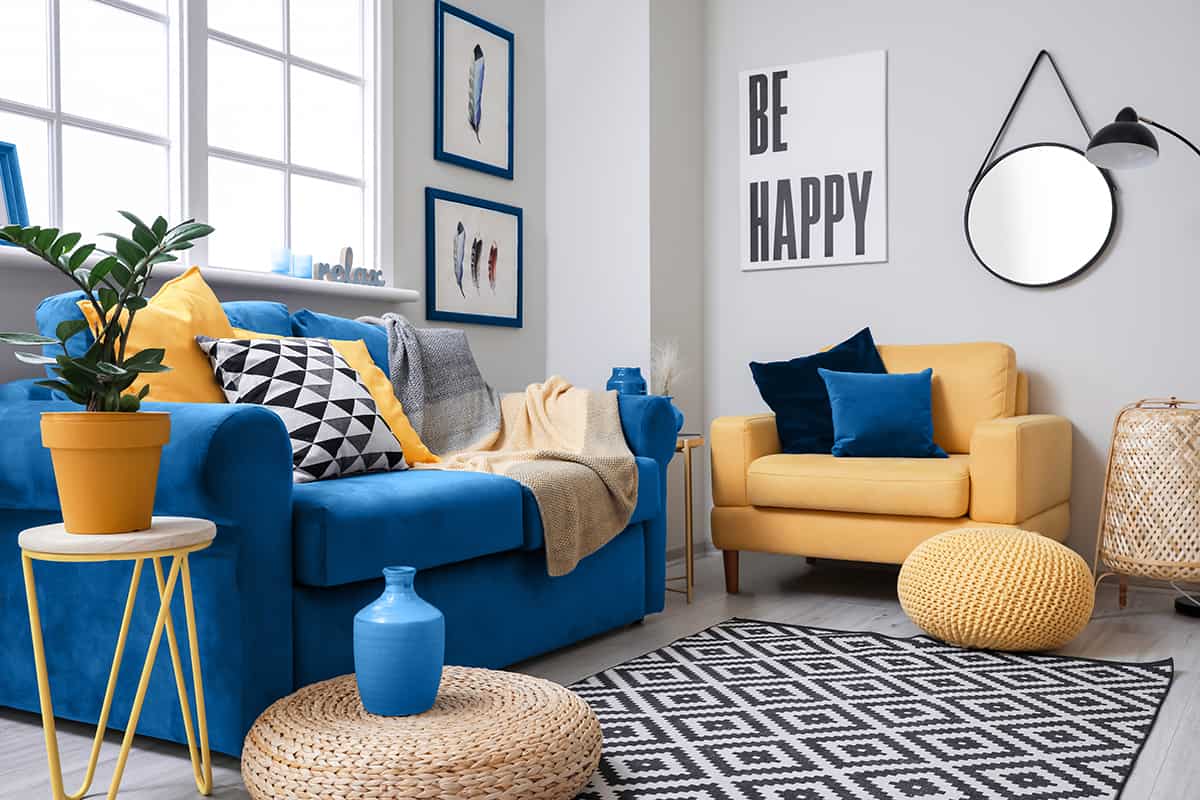 Yellow is a color that will go well with blue and white. A white background will allow a blue and yellow color scheme to stand out, making for a space that feels fresh, relaxing, and uplifting. Blue is synonymous with feelings of calm and tranquility, while yellow has a bright and cheerful energy. These can be combined together against a white background in a bathroom to create a modern retreat.
Paint the walls in white and use white subway tiles for a very simple yet classic effect, then introduce a blue-painted vanity unit and lemon yellow towels, along with a blue math mat and a bunch of yellow flowers on a shelf. The bathroom will feel clean and energizing, and it will also be really easy to alter the color scheme in the future just by changing the accessories.