Whether you run a large office, a small office, or even a home office, there are many staple items you will need to ensure you can work productively and effectively. The essential office equipment items are listed below, along with their functions and benefits.
Technology and Electricals
Desktop Computer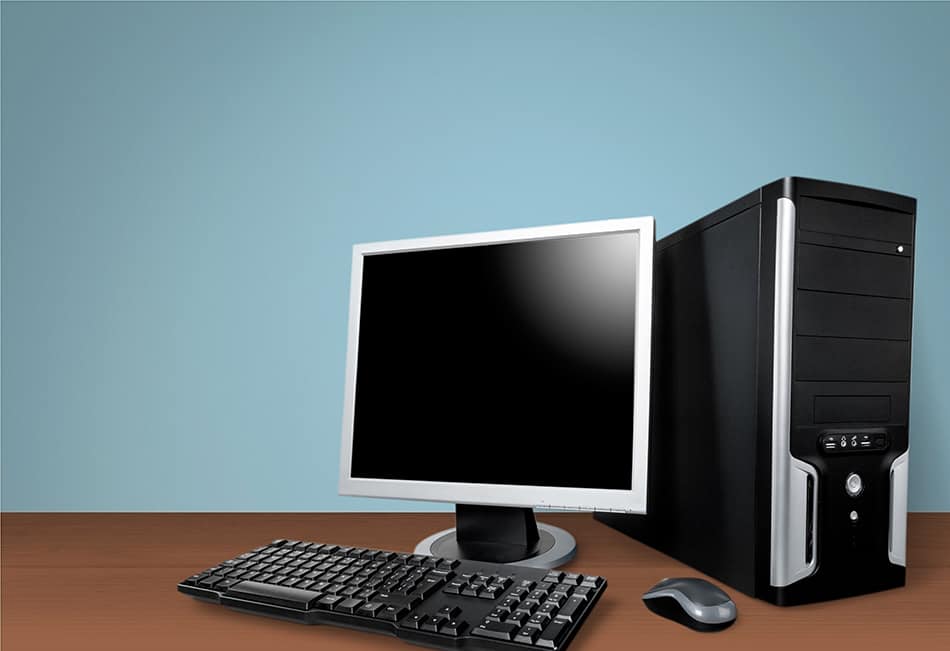 Most businesses that run out of an office will have desktop computers as their primary means of doing business. Desktop computers are generally favored over laptops because they are more cost-effective. Though the initial outlay of buying a desktop computer might be more than buying a laptop, the longevity and computing power you get from a desktop is far superior.
There are a wide variety of different types of desktop computers available, though generally, these can be divided into two camps; Mac or Windows. Lots of high-end businesses tend to go with Apple mac desktop computers, as these are seen by many as the computers of the elite.
Laptop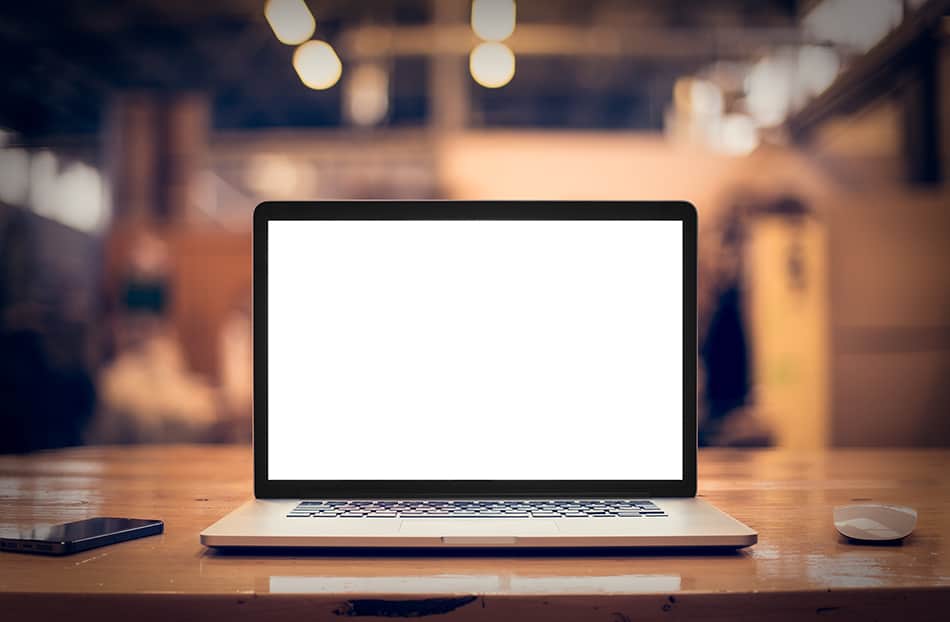 Though many businesses have desktop computers as their main computers, lots of office employees are also given laptops to use when working from home or when traveling. Laptops are a great way of getting in extra work hours so that you don't need to stay late at the office. For example, if you have extra work to do, you can get it done during your commute on the train if you have a laptop. You can also take your work home and get it done in the comfort of your own space instead of staying late in the office.
Laptops are a perfect solution for anyone who travels for work, as you can always keep on top of your work while away. Some businesses may even run entirely from a laptop and not have a desktop computer at all. Types of businesses that utilize a laptop as their main computer will typically be those that run out of home offices or don't have a permanent office location.
Tablet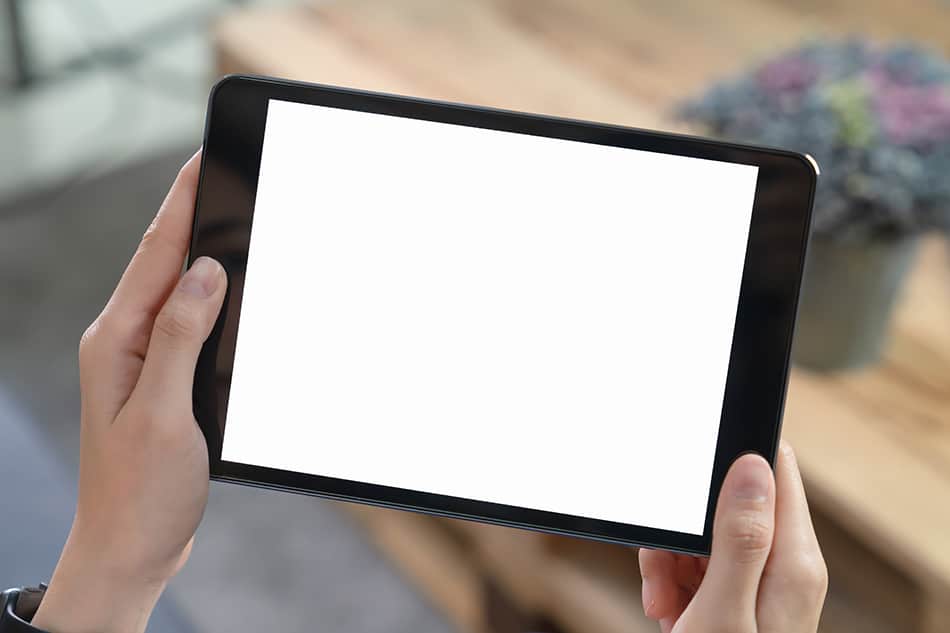 Tablets are great for keeping up with work emails when you're away from the office, but they aren't so good for getting any real work done. Their small screen size doesn't lend them well for work, and their lack of a proper keyboard can make typing laborious.
Monitor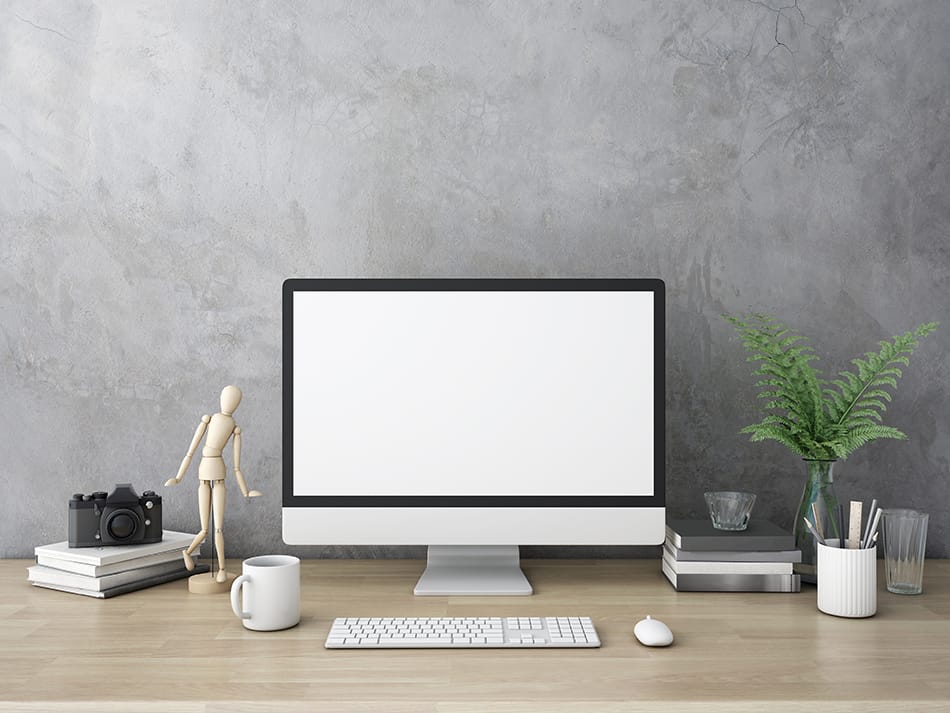 A monitor is obviously a vital part of a desktop computer, but some businesses invest in additional monitors to hook up to their computer systems as a means of increasing productivity. Going from one monitor to two can offer huge time savings and mean your employees get more done and are working harder for you.
Some industries will especially benefit from multiple monitors, such as those that are very visual, like graphic designers or web editors. You can also hook up additional monitors to a laptop, which can be a gamechanger if your laptop has a small screen. The ability to have several windows open rather than jumping between windows or tabs can make work run more smoothly and cease the unnecessary wasting of time.
Cell Phone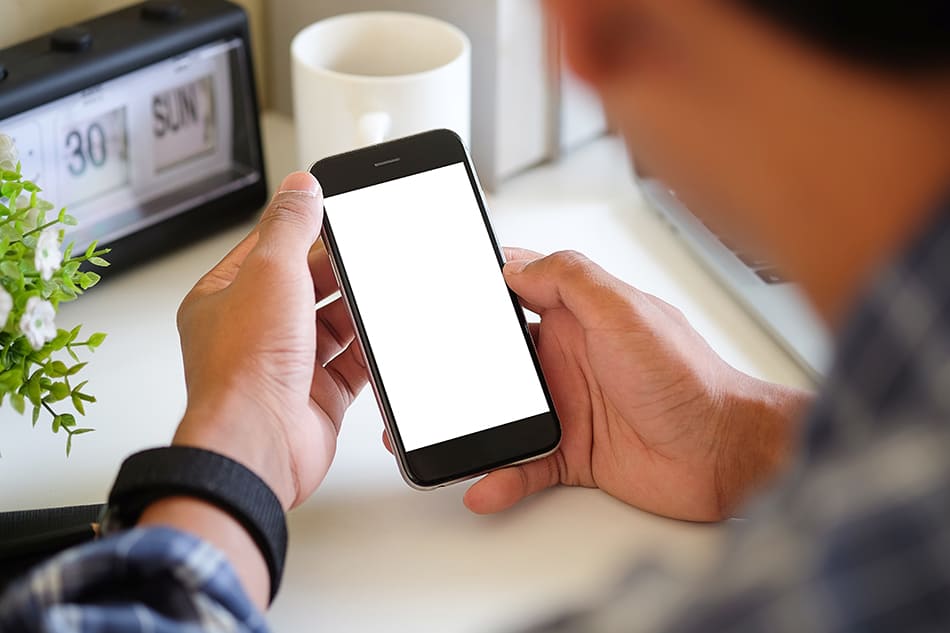 A cell phone is a vital piece of office equipment if you're using it to keep in touch with clients or colleagues. Having a mobile phone specifically for work can be a good way of keeping business and pleasure separate. It means you can be contacted at all times and, therefore, won't miss an important business call while you're out on lunch. But it also means that when a call comes through on your work mobile, you will know it is work-related and can therefore choose to let it run to voicemail if you're having personal time.
Cell phones are also useful for picking up voicemails when you're away from the office, sending and receiving emails, and reading work documents. Much like tablets, they aren't useful for getting work done because the small screen size and lack of a physical keyboard make it much too difficult.
Telephone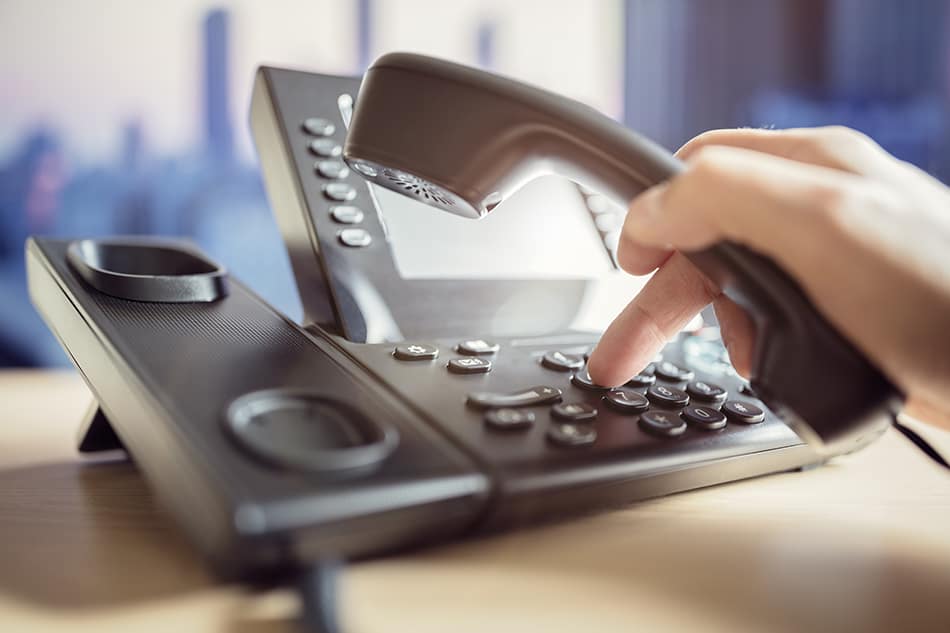 A telephone connected to a landline is essential if you run an office that gets a lot of calls. Though cell phones are portable, the connection and, therefore, the sound isn't as reliable as a landline. Mobile phones can suffer from poor signal or get bad lines more frequently than landlines, so an old school landline telephone is a vital piece of office equipment.
Landline telephones also offer many functions that mobiles don't; for example, you can have conference calls, transfer to other people in the office, or put callers on hold. Payment plans for landlines also tend to be cheaper than those for mobile phones, so if you have an office full of employees who all spend plenty of time on the phone, then you'll be saving the business money by investing in a network of landline telephones.
Business Machine
Businesses that print or copy a lot of documents will benefit from a business machine. These are large, robust machines, which can print, photocopy, and scan. They are incredibly efficient and typically give better quality results than home-office style printers and copiers. If your business does not need this type of capacity, then a smaller printer should suffice.
Printer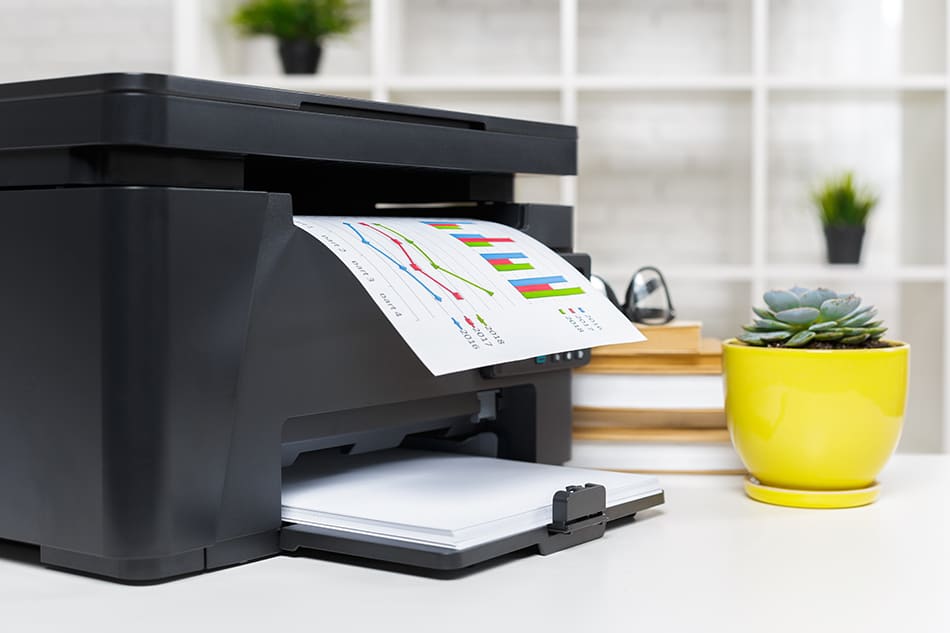 A home-office printer is great if you have minimal printing needs. In an effort to be more environmentally friendly, many companies have ditched using hard-copy documents and instead send documents via email, which has led to printers in some offices becoming almost defunct. However, if you do need to occasionally make printouts for your business, a home-office style printer is a perfectly suitable option.
These machines tend to be very low-cost. In fact, their replacement ink cartridges often cost almost as much as the printer itself. Printers come in several sizes but most will take up much less space than a business machine, which is important if your office is small.
Even businesses that have a business machine should have a smaller printer on standby; just in case any problems arise with the business machine, the printer can be used as a backup to ensure work continues to run smoothly.
Scanner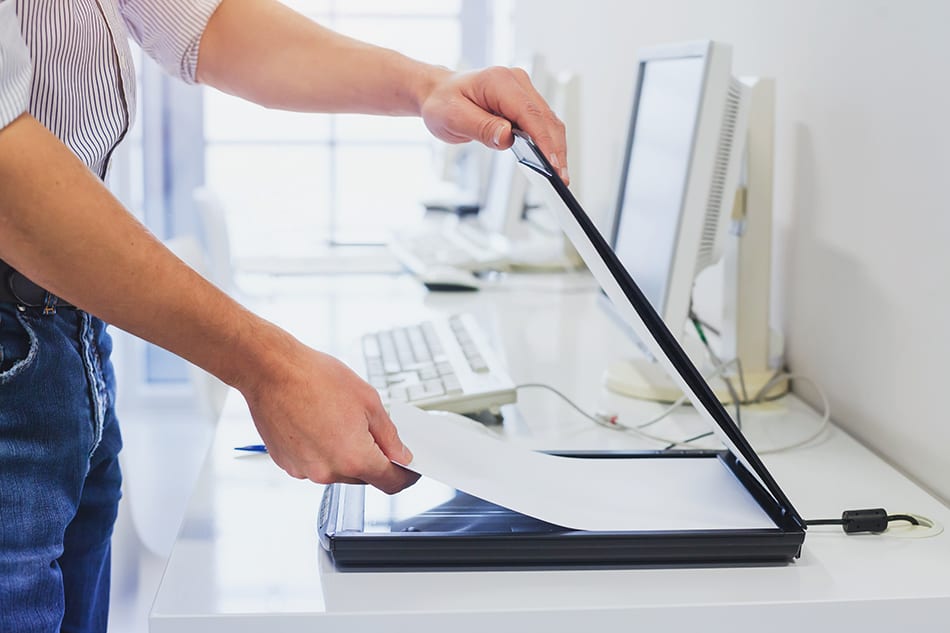 Scanners are a vital piece of equipment in most offices because, rather than keep hard copies of everything, many companies now want digital copies of documents stored on a computer. This is beneficial for a variety of reasons. Digital copies don't take up any physical space and therefore free up areas in your office that might otherwise be taken up by filing cabinets.
Digital documents are also much less vulnerable; they cannot be destroyed or damaged in the event of fire or flooding, and if they are properly protected with passwords, etc., then they cannot be stolen in the same way that physical documents can be.
In order to keep digital copies of documents, your office will need a scanner. For heavy scanning, invest in a high-speed scanner. Otherwise, for occasional scanning needs, an inexpensive home-office-style scanner will suffice.
Photocopier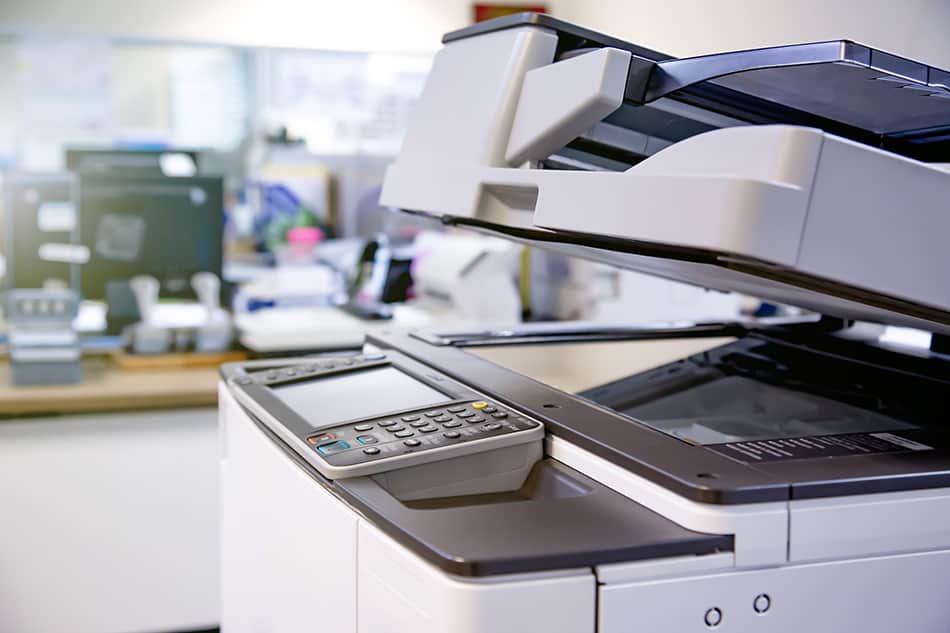 If your business photocopies a large volume of documents, then you'll want to invest in a business machine. They are much quicker and more reliable than small photocopiers.
Home-office style photocopiers will be fine for use in an office that only does occasional photocopying. You can also find many home-office printers that have the added function of working as a photocopier, which will save on space as you won't need to house two separate machines.
Shredder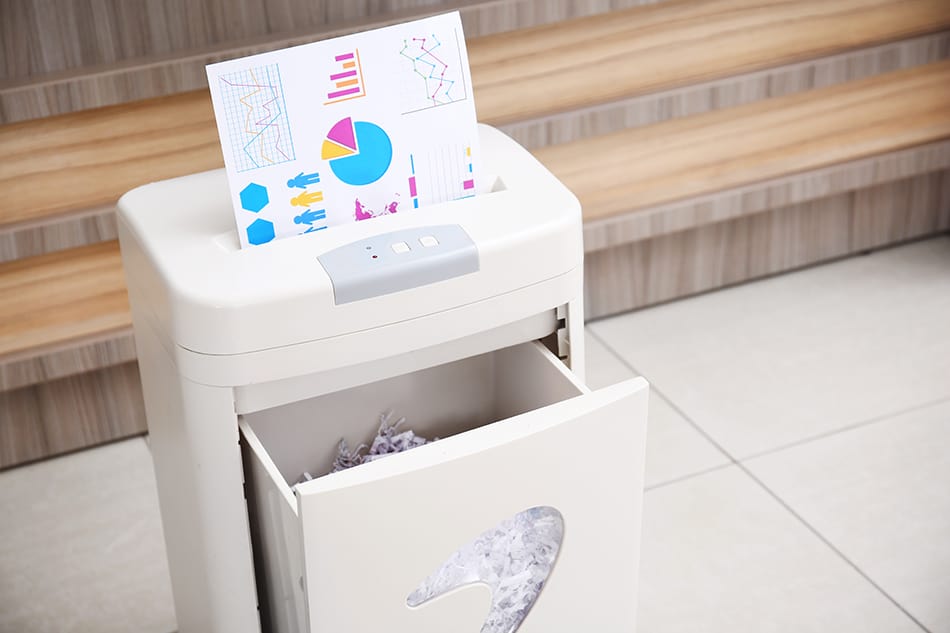 In this modern age where identity theft is rife, it's essential that any physical documents with sensitive information on them are destroyed as soon as they are no longer needed. In small offices that do not use a lot of paper documents, then a small shredder will probably suffice.
The problem with these is that they are very time-consuming, so if you have a lot of paper to shred, then you'll need to hire a full-time employee just to sit by the shredder and insert documents into it! Industrial shredders are much more efficient and can destroy documents in a fraction of the time; however, they are expensive, so many small businesses with high shredding needs opt to use a shredding service instead.
For this, you save up your documents that need shredding, then pay a company to collect them. They will shred them for you and recycle the resulting ribbons of paper.
This is a good solution if you don't want an industrial shredder in your office, but it does mean you have to store your papers while you are waiting for them to be shredded.
This can present a problem in terms of space, as you may fill numerous boxes full of paper, and it can also cause worry if you have sensitive information sitting around the office in boxes that you are worried about getting into the wrong hands.
Office Furniture
Desk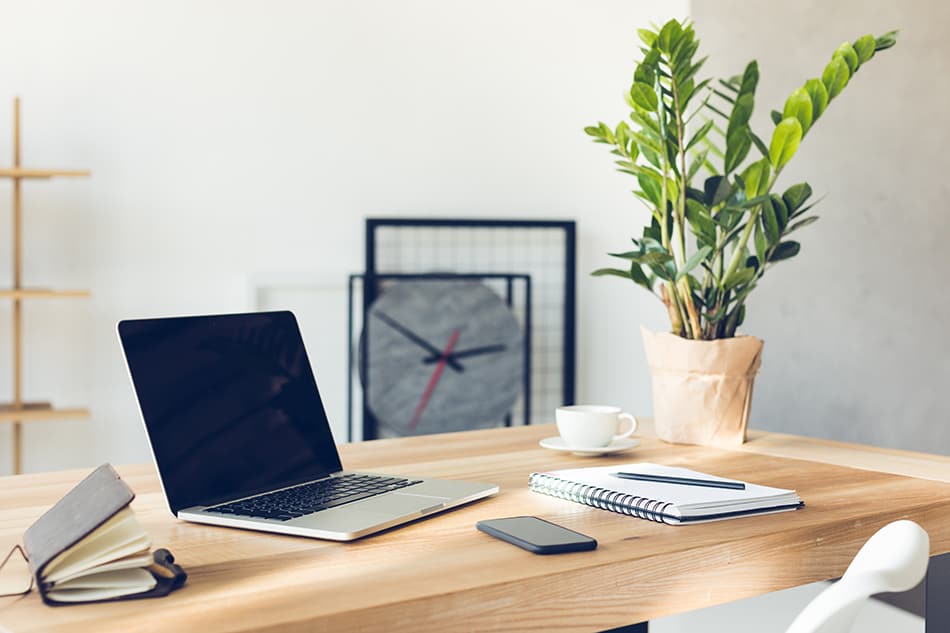 A desk is an essential piece of furniture in an office. If you run a home office, your desk will become your whole world while you're at work. There are many different types of desks you can choose from, from traditional wood to contemporary metal and glass. Choose a desk that serves all of the primary functions you will need, as this will help to promote productivity.
Desks with drawers underneath or fitted shelving around the edges are great because you can store items in these places, preventing the work surface itself from becoming cluttered and, therefore, a stressful place to work.
Office Chair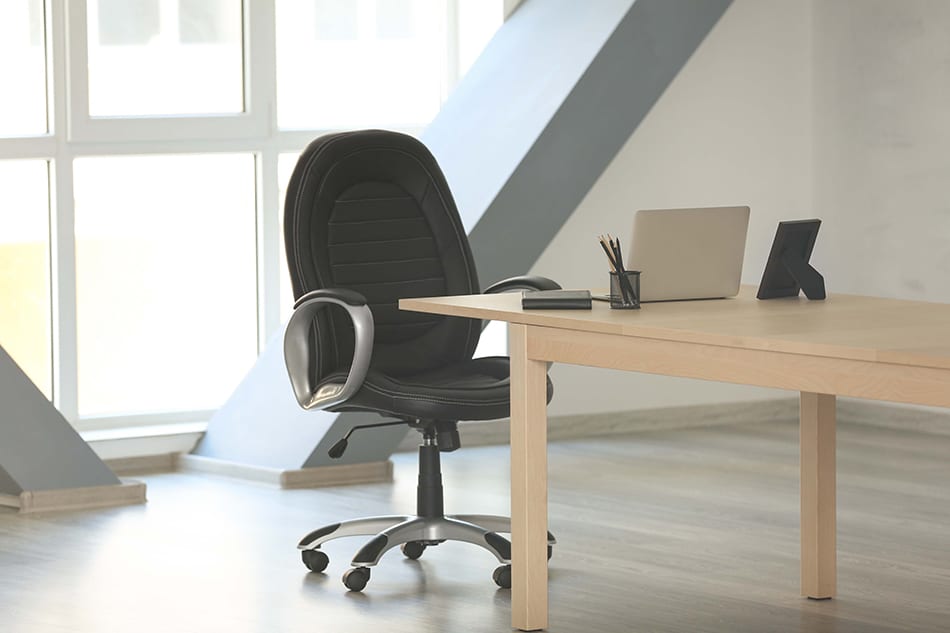 If there is only one item in your office that you should blow your budget on, it is the office chair. If you are going to be sitting at your desk for the majority of your day, then an ergonomic chair will make all the difference to your life.
Choose the kind of chairs that is comfortable and supportive, with options to be elevated or dropped lower to suit your height and the level at that your computer screen sits. Your feet should be able to position themselves flat on the floor to create a right angle with your thighs, and your back should be upright to help with good posture.
If you try to save money by purchasing a cheap chair, you will almost certainly regret it and will end up spending more with trips to the chiropractor to resolve your new back pain! If you don't have it in your budget to kit out the office in fancy office chairs for every employee, you could look at buying secondhand ergonomic chairs from businesses that are downsizing or closing down.
Filing Cabinet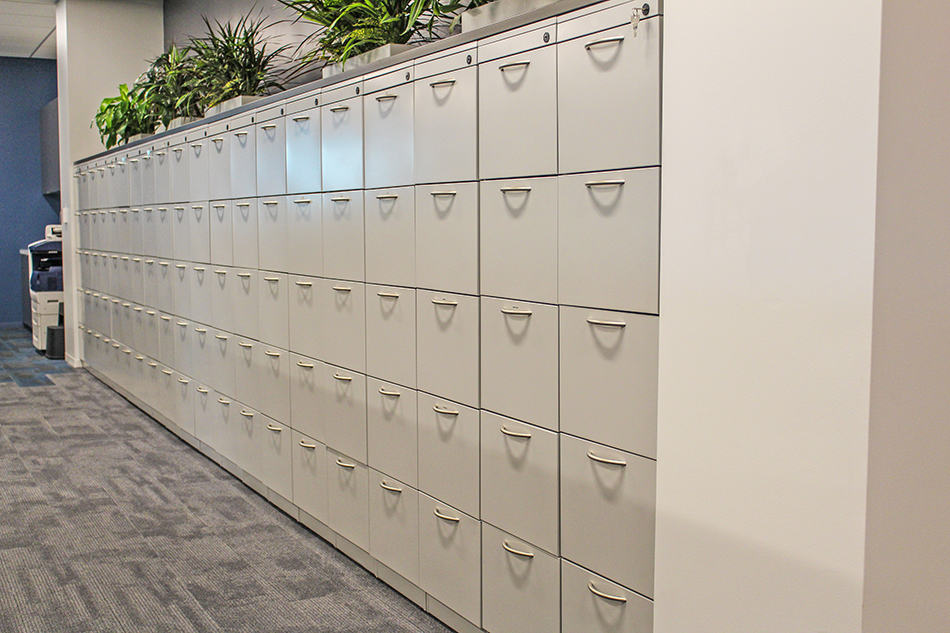 While filing cabinets are becoming less common than they used to be, thanks to many businesses digitizing their documents, most offices will still need a small filing cabinet to keep important legal documents. Filing cabinets are generally constructed from metal and can be locked with a key to protect the documents within.
A small filing cabinet will usually suffice for a small business or even medium-sized businesses that conduct most of their work online. Larger businesses will likely need many rows of filing cabinets or might have an entire filing room dedicated to storing documents in file cabinets.
Meeting Table and Chairs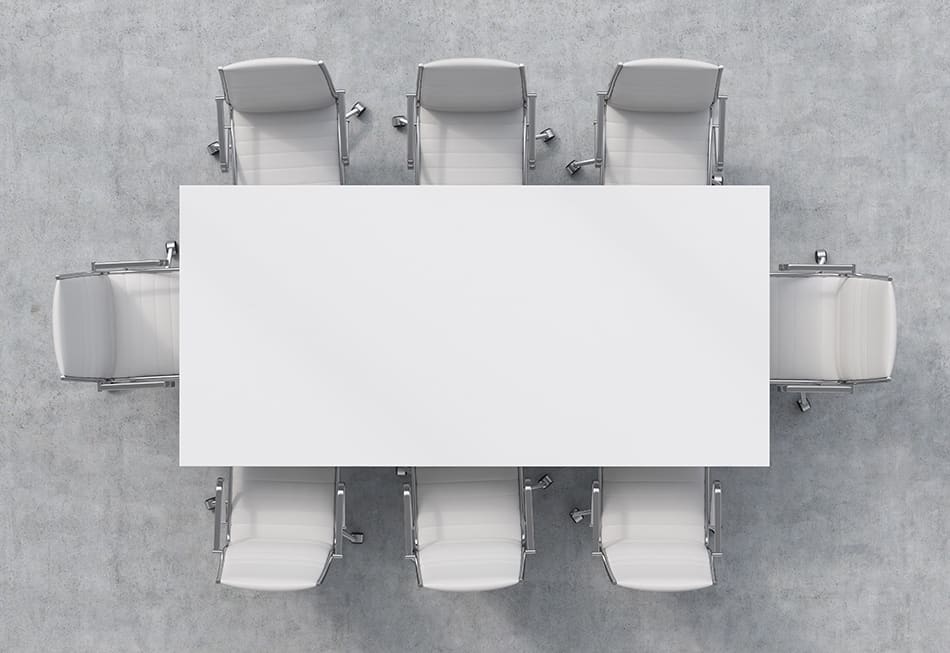 If your office conducts meetings with its staff or clients, you will need a meeting table with chairs. The size of the table and the number of chairs will be largely dependent on the size of your business and the types of meetings you hold. If you hold meetings with potential clients at your office, then you'll want to choose a meeting table that reflects the style of your business and can help attract them into using your company for their needs.
For example, if you are in the business of creativity, you should take this opportunity to present your meeting room modern and stylishly. If you are running a legal office steeped in tradition, then a dark wood, classic meeting table might be more appropriate.
If you run a small business and do not have the space for a meeting room but still hold occasional meetings with clients or staff in your office, then a side table in a quiet corner with a few comfy chairs may work well as a meeting table.
Bookcase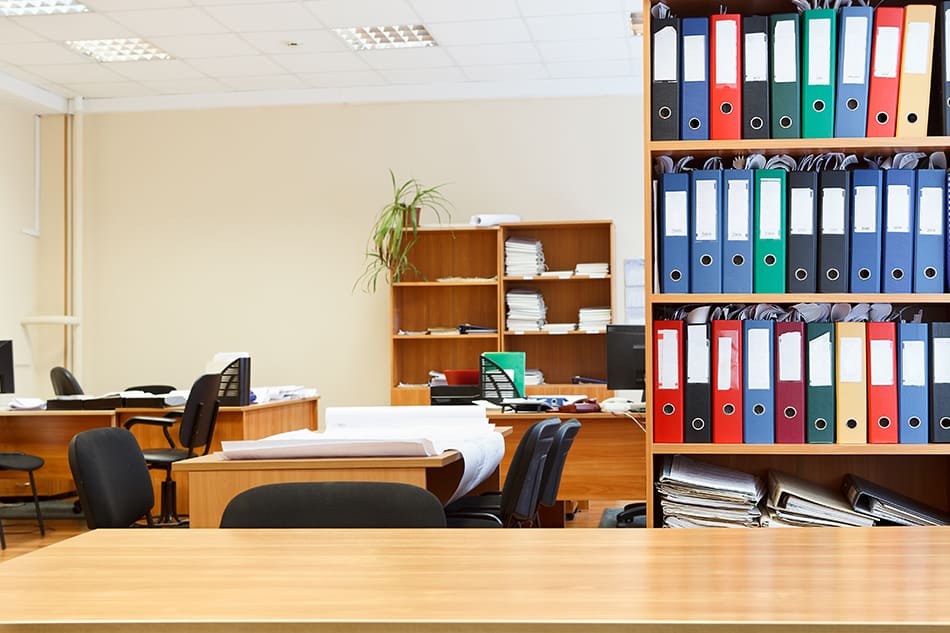 A bookcase might be an essential or completely unnecessary item of office equipment, depending on the type of office you run. A publishing office will typically have bookcases to display books or magazines they have previously published.
An interior design office might have a bookcase to store books for inspiration or that detail different styles of interiors. You may also want to have a bookcase in your office as a nice way to display items, such as awards your employees have won.
Sofa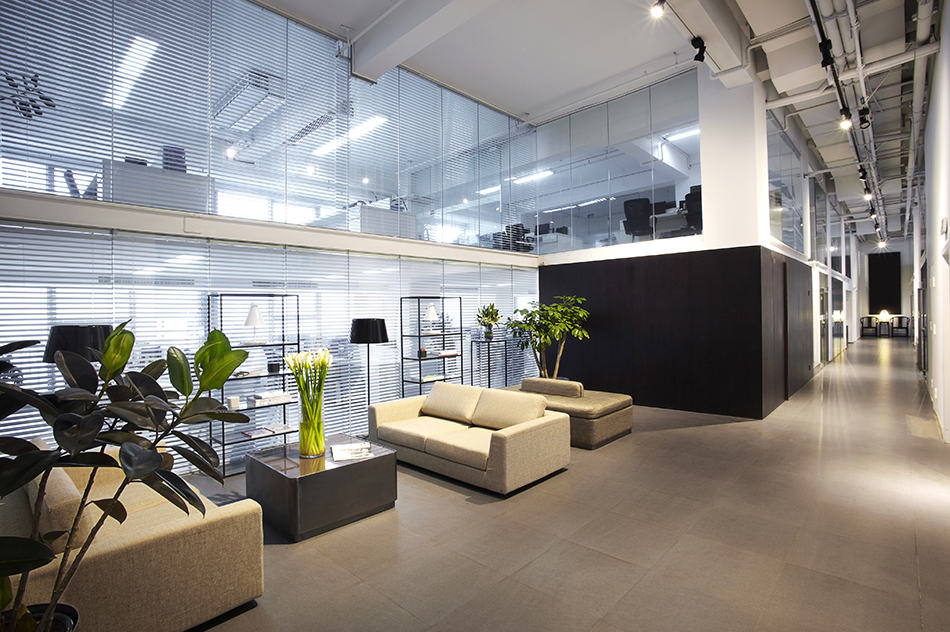 If your office is struggling for space, then a sofa isn't essential, but it's a nice piece of office equipment to have if you have the budget and space.
A sofa can be a good place for employees to enjoy a few moments of downtime during their break, where they can gather together and form relationships with co-workers. A sofa can also work as a more casual place to hold informal meetings with employees or clients.
Lighting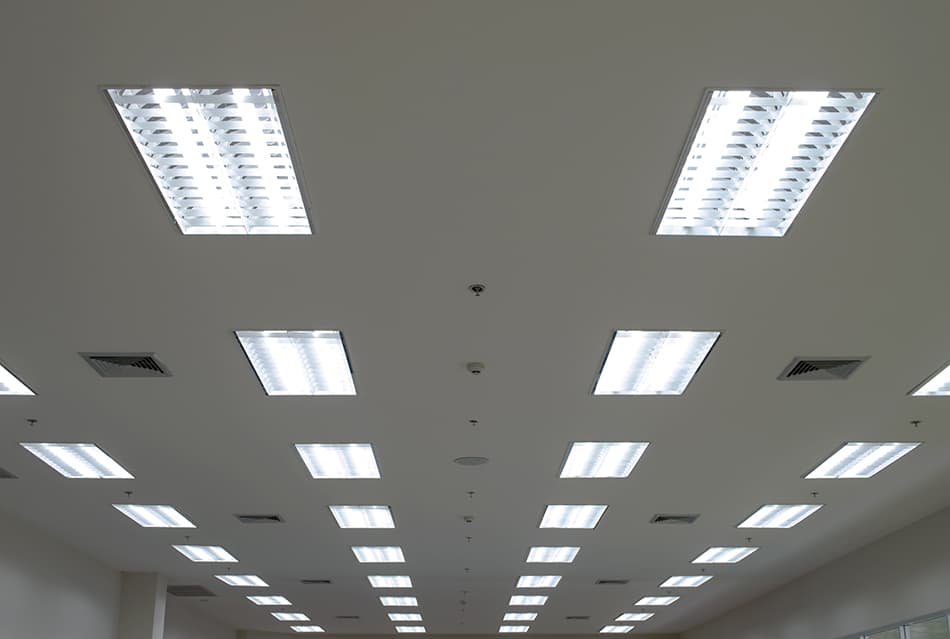 Lighting is essential in any office because dark spaces make productivity more difficult. Recessed ceiling lights work well in offices, but you can also add table lamps to desks for additional light.
If you work late in your office and don't like the bright glare of overhead lights at this time of day, then a desk lamp is a good choice, or a floor lamp works equally well. Ideally, choose lamps and light bulbs with adjustable heads that can be angled in a certain direction to suit what you are working on.
Stationary
Business Cards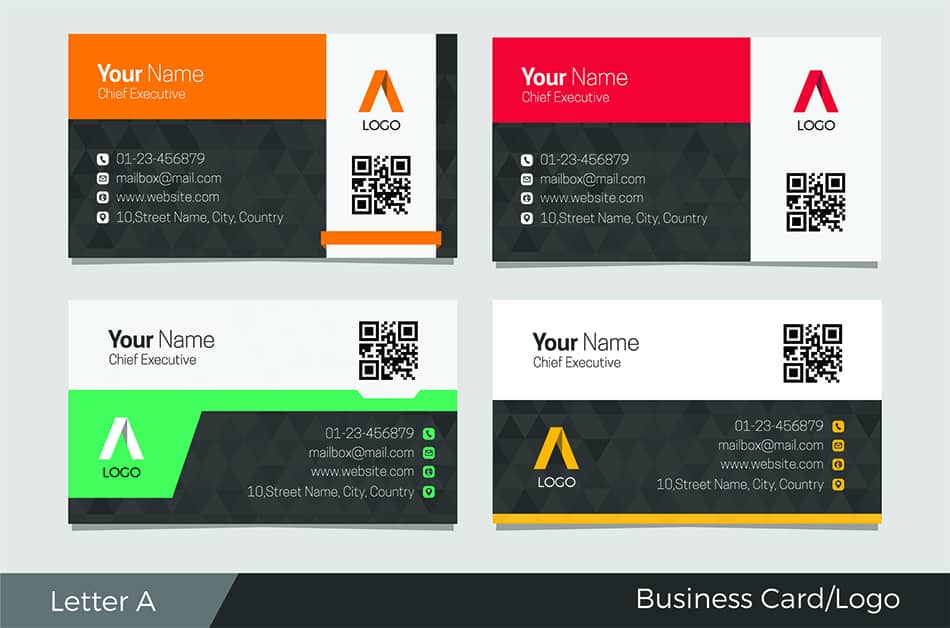 Most businesses supply business cards for their employees. These are great to hand out at networking events or conferences to create new relationships with potential clients or other businesses.
You can also send out a business card along with any physical document you are sending to a client because they will then have your details to hand whenever they need you.
Paper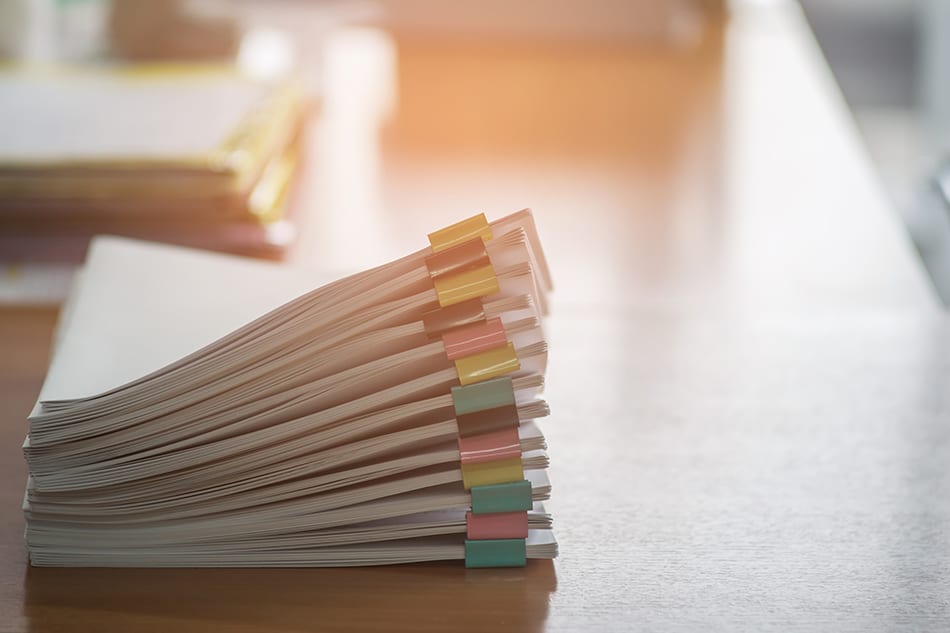 If you have a legal office or run a financial company, then you will probably need stacks of letter headed paper so that any documents you print will be formal.
Other businesses will usually use plain copier paper for printing and copying needs. Even if you run a company that predominantly operates online, it is still wise to have a good stock of paper.
Envelopes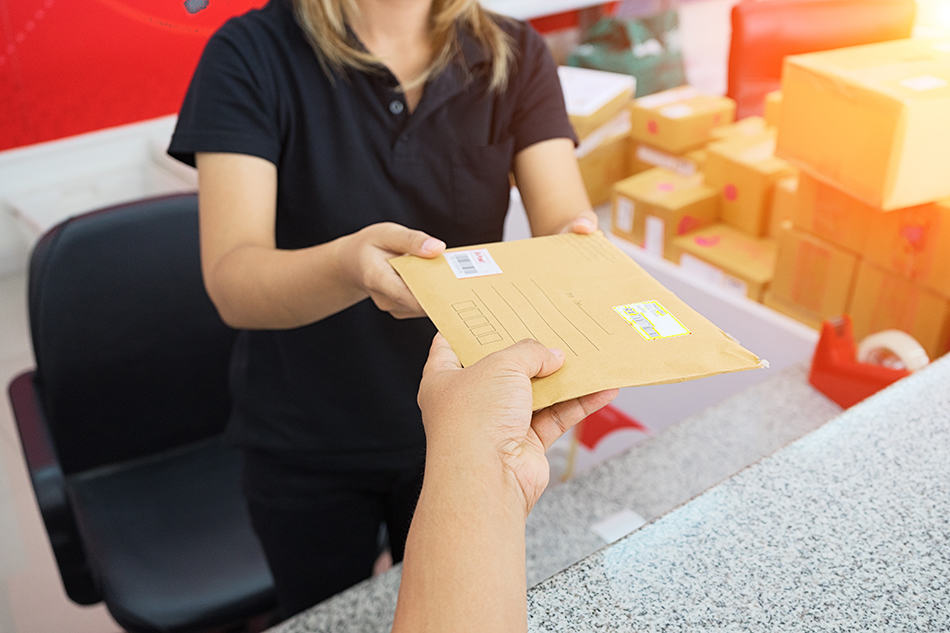 If you send out physical documents in the mail, then you'll need a good selection of envelopes in various sizes. You'll also need stamps to go along with these, or if you're a frequent poster, then a postage machine might be more suitable.
Notepads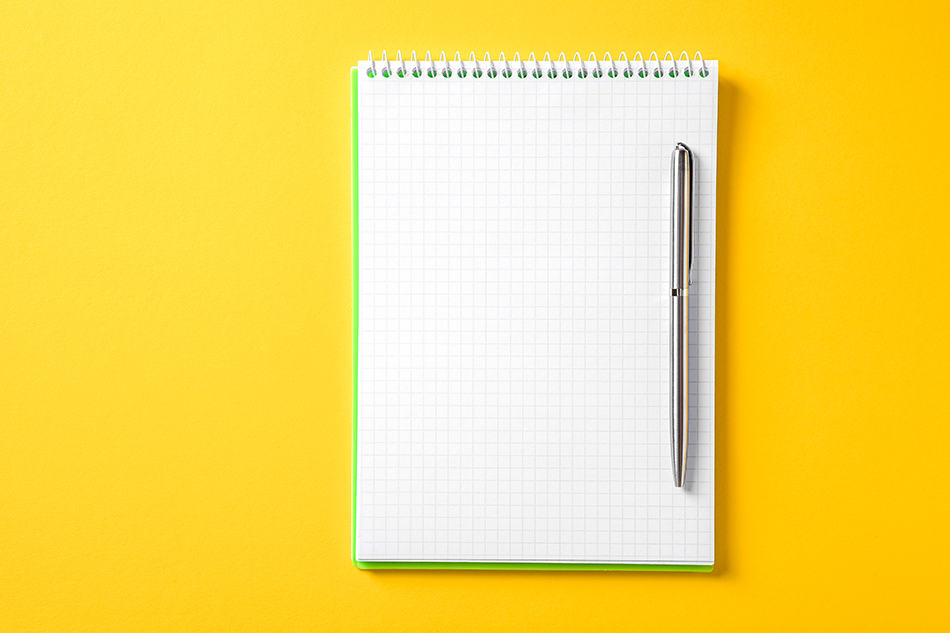 Notepads are essential in any office environment. Each employee should always have several notepads available for making notes while on the phone or in meetings or for scribbling down ideas for later.
Office Supplies
Pens and Pencils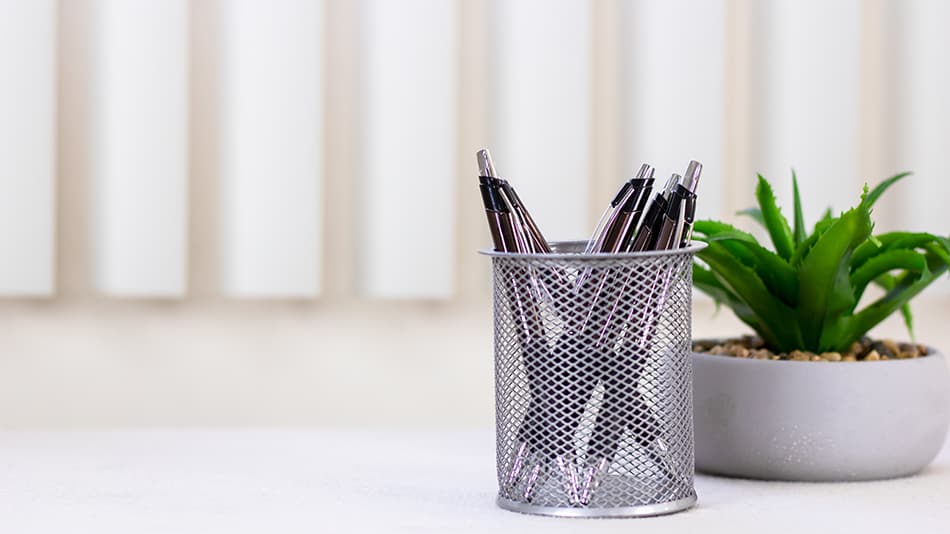 Pencils are probably not necessary in an office unless you run a creative business where sketching or drawing is commonplace. For most offices, a good selection of pens will suffice for taking notes.
Paperclips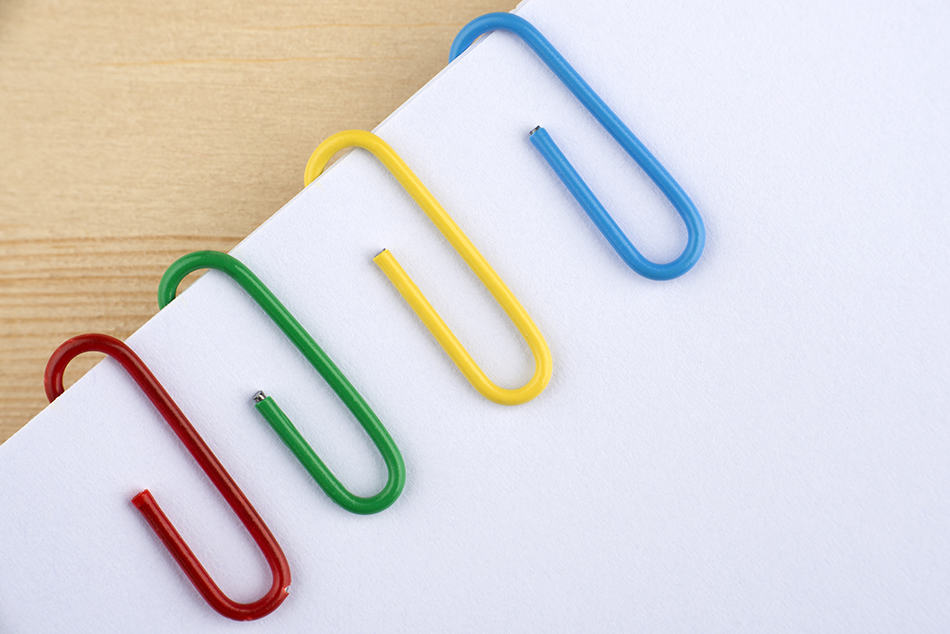 Paperclips are small but very useful in an office. They serve the function of keeping documents organized, which is vital for running an efficient office.
Stapler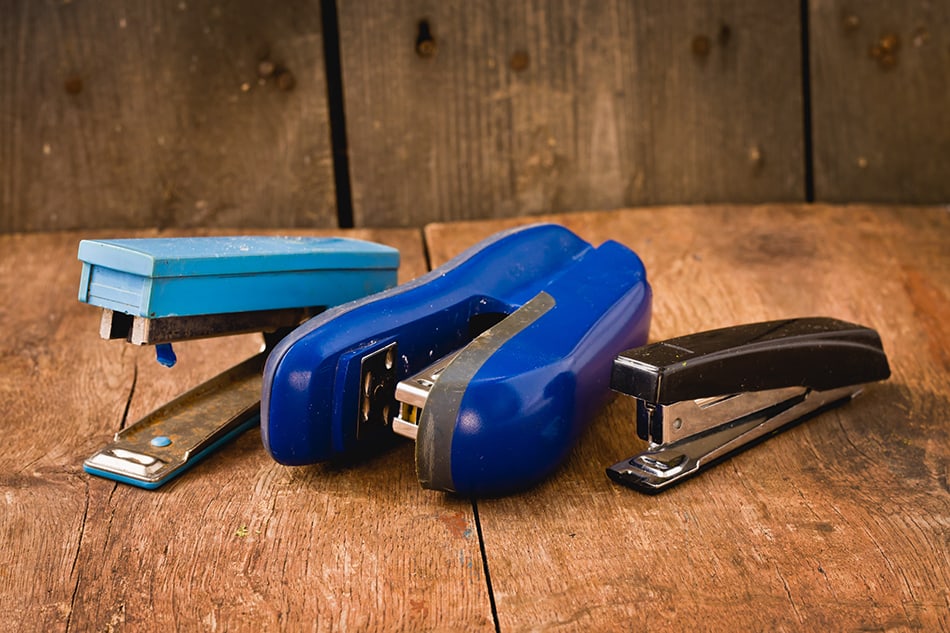 Staplers can basically be thought of as permanent paper clips. They are great for keeping paper documents in order and ensuring they don't get jumbled up.
Holepunch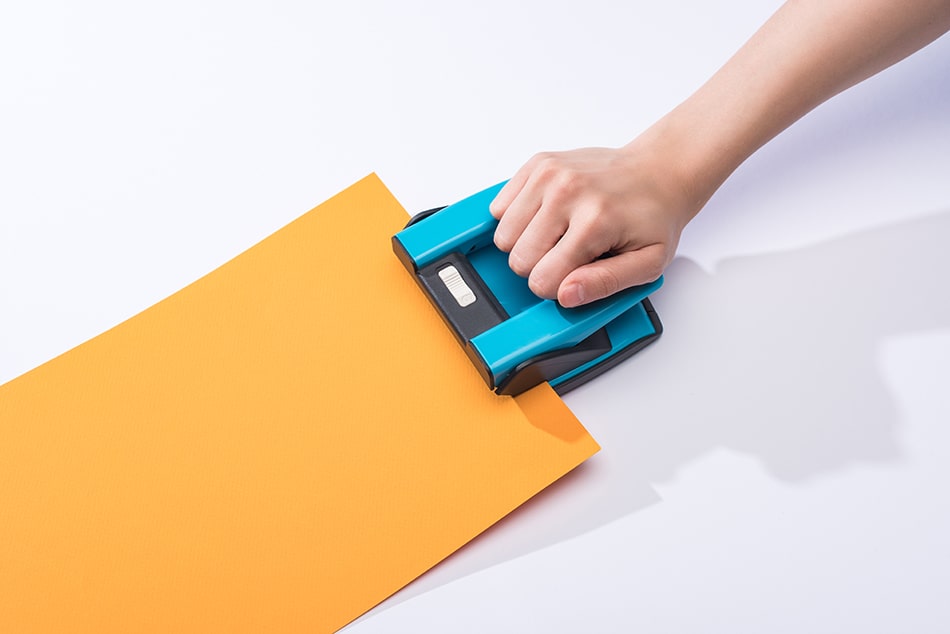 A holepunch is essential if you store your documents in binders. These quickly create neat holes in your papers so that they can be stored directly in binders without the additional need for plastic wallets.
Binders and Folders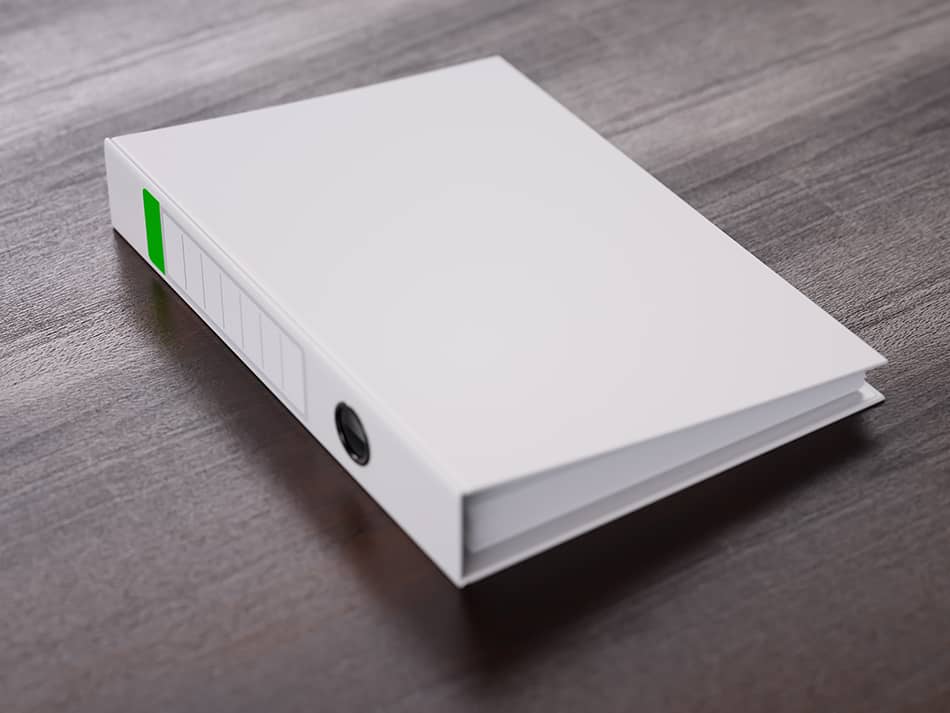 Every office needs binders and folders for storing paperwork. Even if your office keeps most documents online and doesn't go through much paper, you will still want a binder to house all of your office rules and procedures and to outline health and safety guidelines.
Paper trays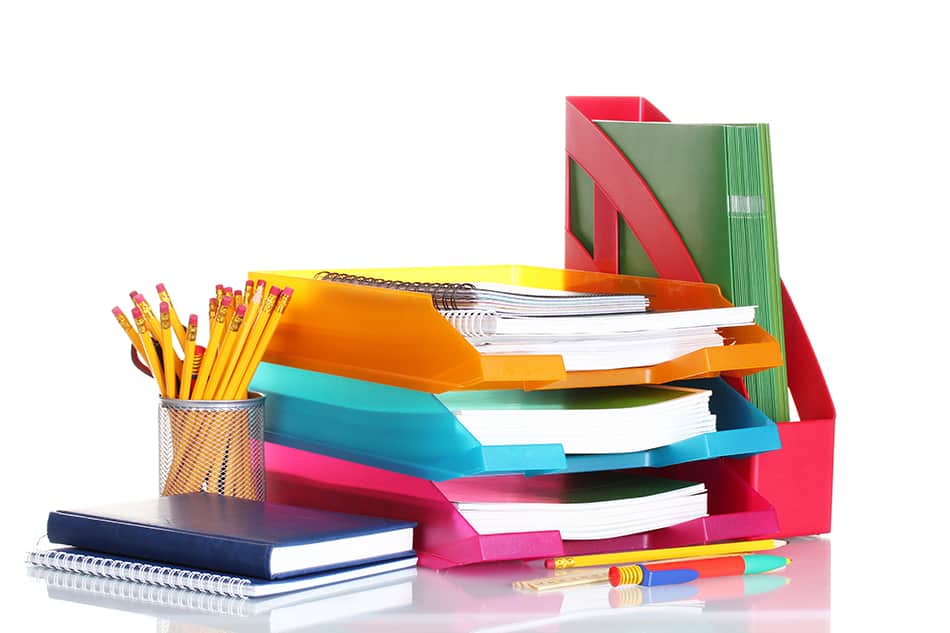 Having a paper tray on the desk of each employee will do wonders for organization. These prevent papers from being spread out all over the desk and keep them safe until the time comes for them to be filed or shredded.
Tape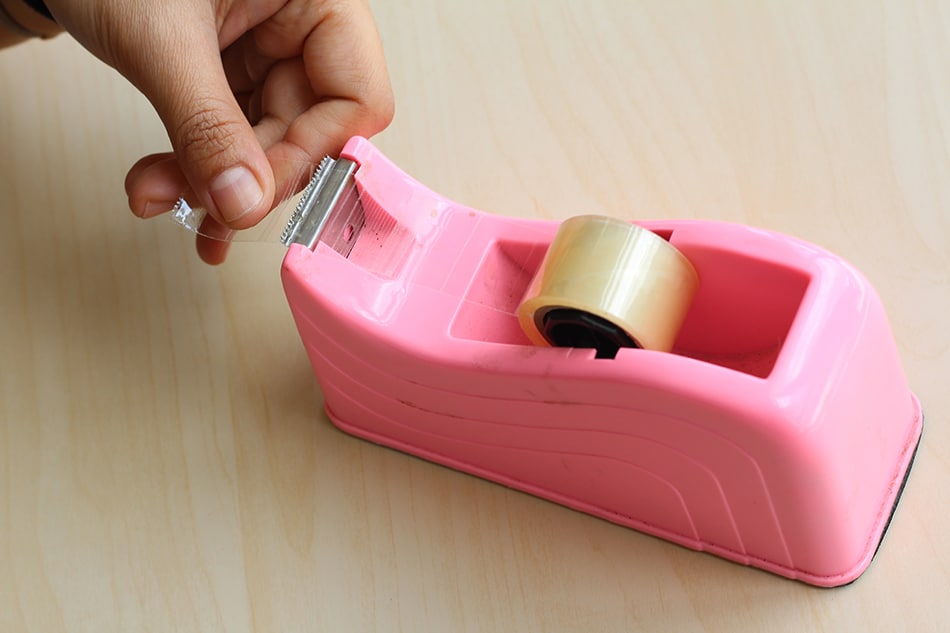 Tape isn't a frequently used item in most offices, but it's always a good item to have on hand.
Scissors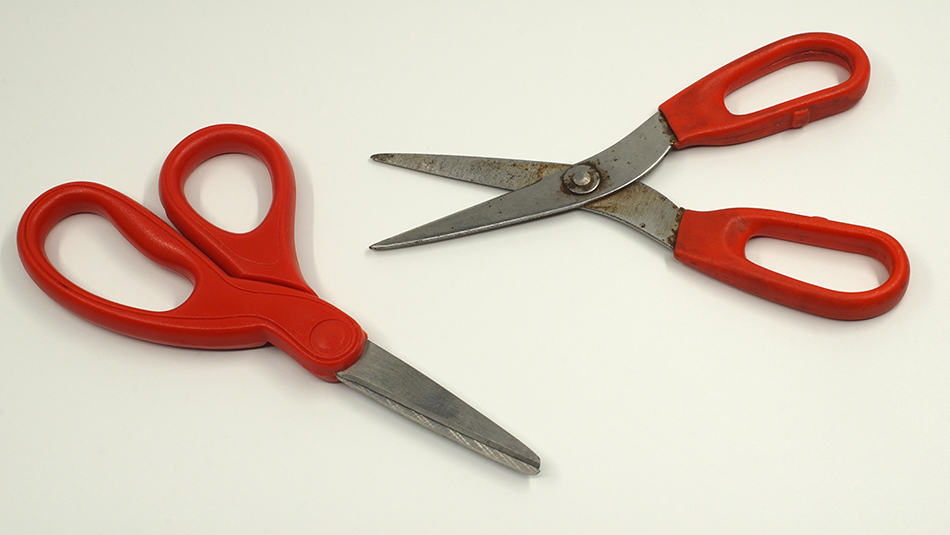 If your office frequently receives parcels and packages, then scissors are great for opening them up quickly and easily.
Printer Ink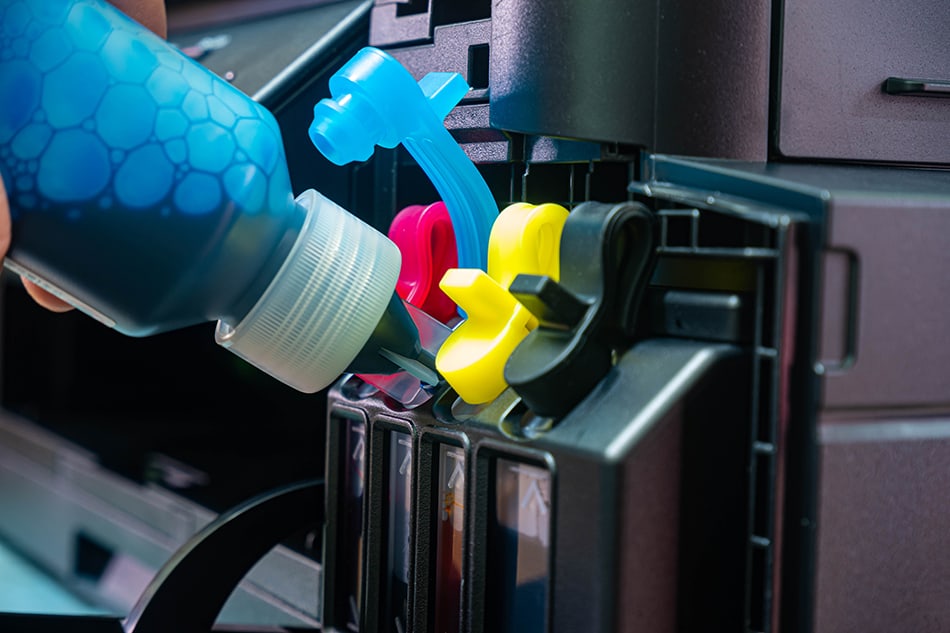 Always have a good supply of printer ink cartridges on hand so that you don't run out in the middle of a project.
Computer Accessories
Mouse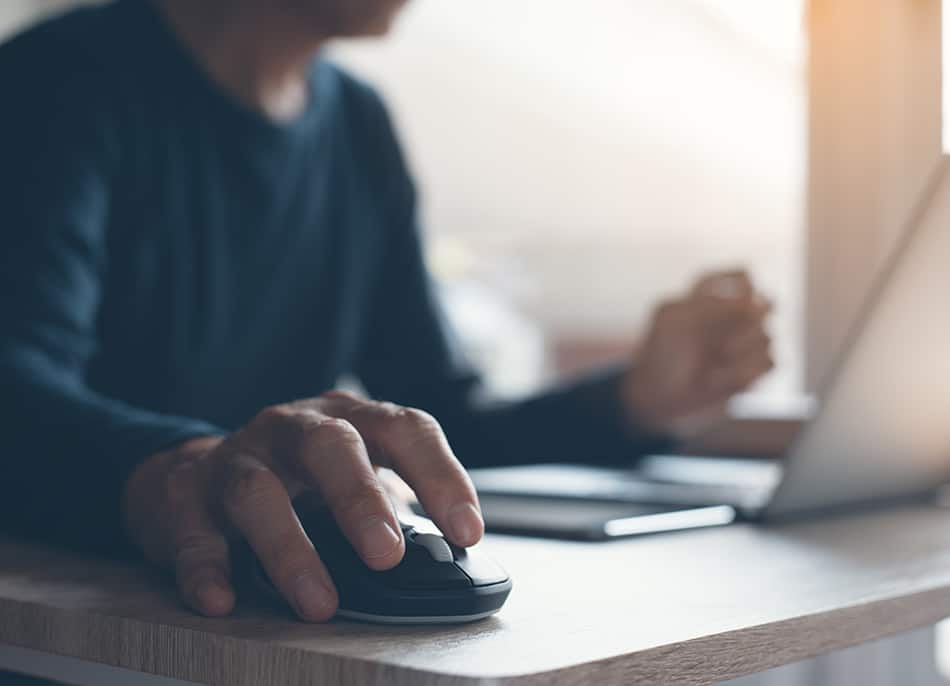 If you're using a desktop computer, you will need a mouse. You may also want to plug in a mouse even if you are using a laptop because they are much more accurate and efficient than touchpads or touch screens.
Mouse Mat
Most types of modern computer mice do not require a mouse mat to function correctly, but many people still have them. These can be a nice way to personalize your desk and provide a soft place for your wrist to rest.
Keyboard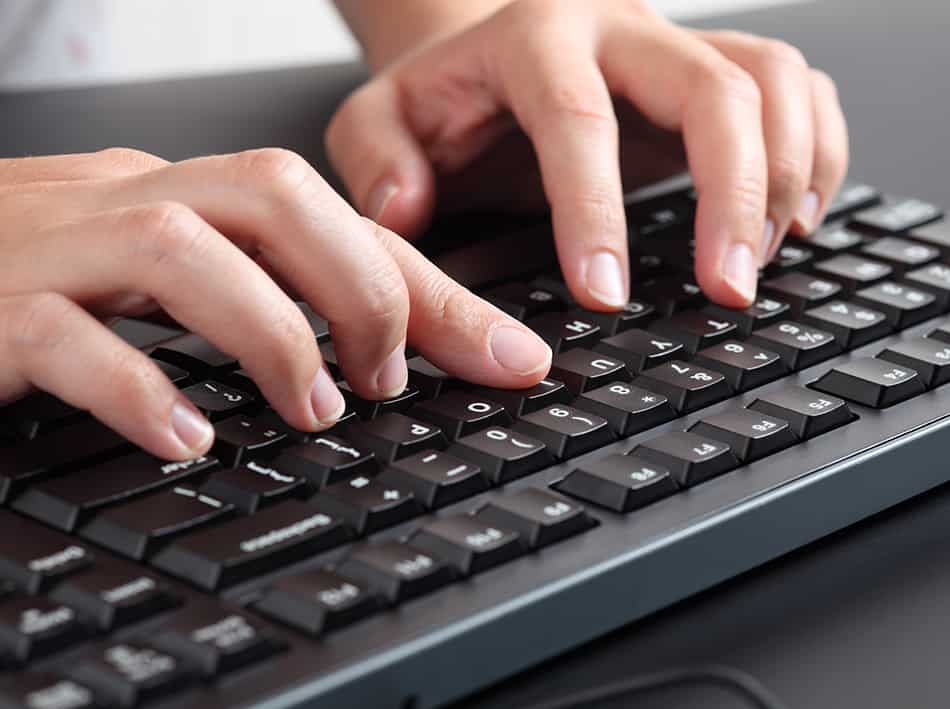 Desktop computers come equipped with a keyboard, though you can change or upgrade your keyboard if you have a preference.
Webcam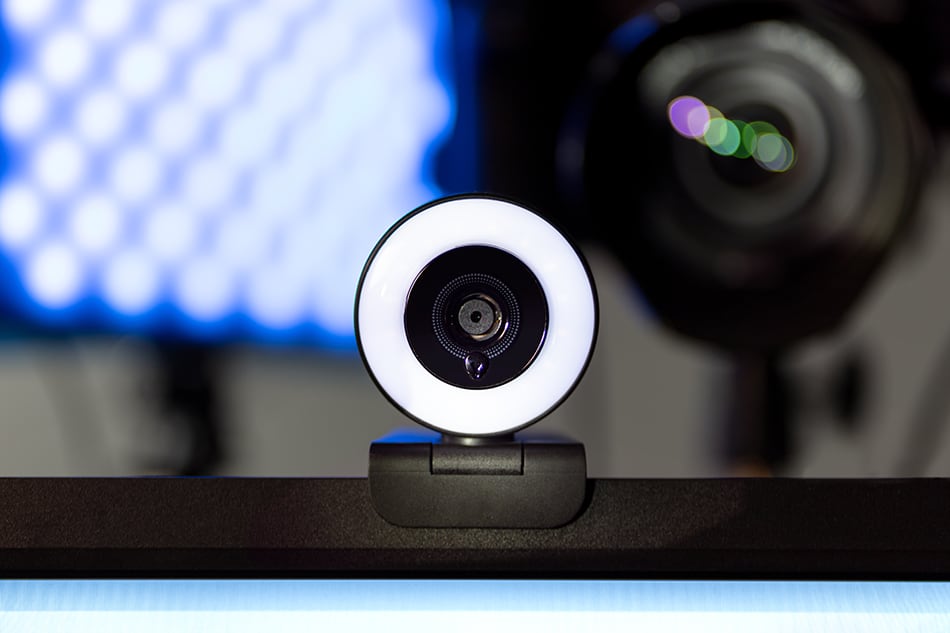 The majority of modern desktop computers and laptops come with built-in webcams, which have rendered the stand-alone plugin webcams almost extinct. If your computer doesn't have a built-in webcam, you will need to purchase a separate one to make video calls with clients.
Router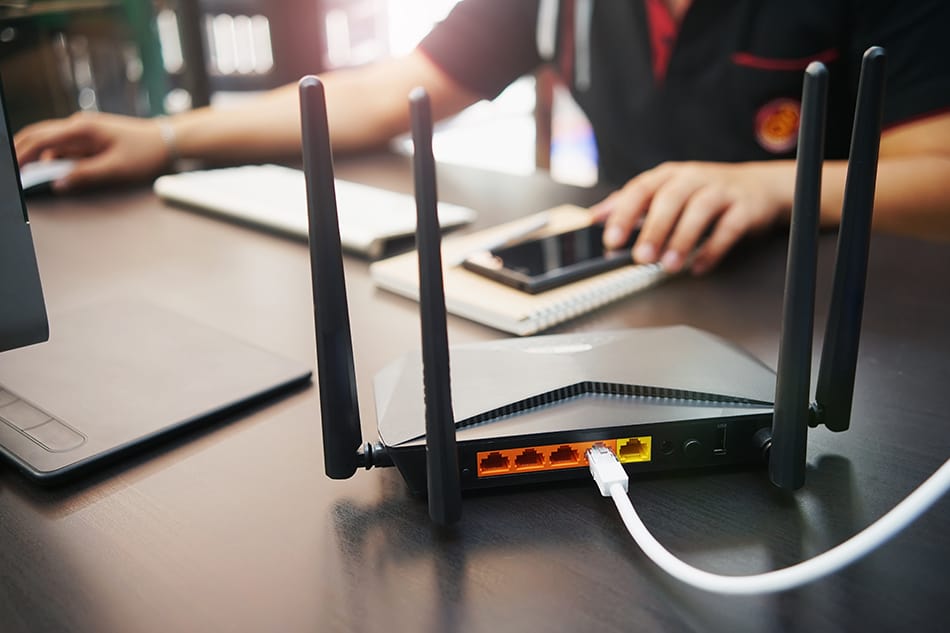 A router will provide your office with dedicated WiFi, which is absolutely essential for any business these days.
Headset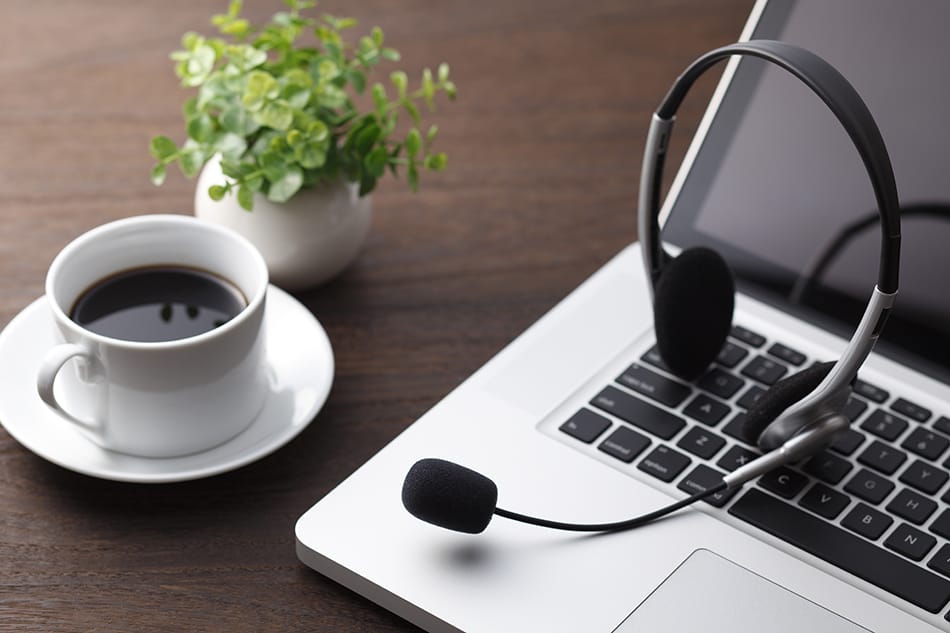 If you spend much of the day on the phone, then a headset will free up your hands for typing and also relieve your arm from the stress of continually holding up a telephone. Headsets feature adjustable headphones along with a mouthpiece that can be angled close to your mouth for optimum communication.