Rosewater is a popular undertone of pink with a mix of soft pink, white and red.
It is rumored to have its origin in royalty and is now used a lot in clothing and home decor. Keep reading to learn in-depth about this color.
What is the Color Rosewater?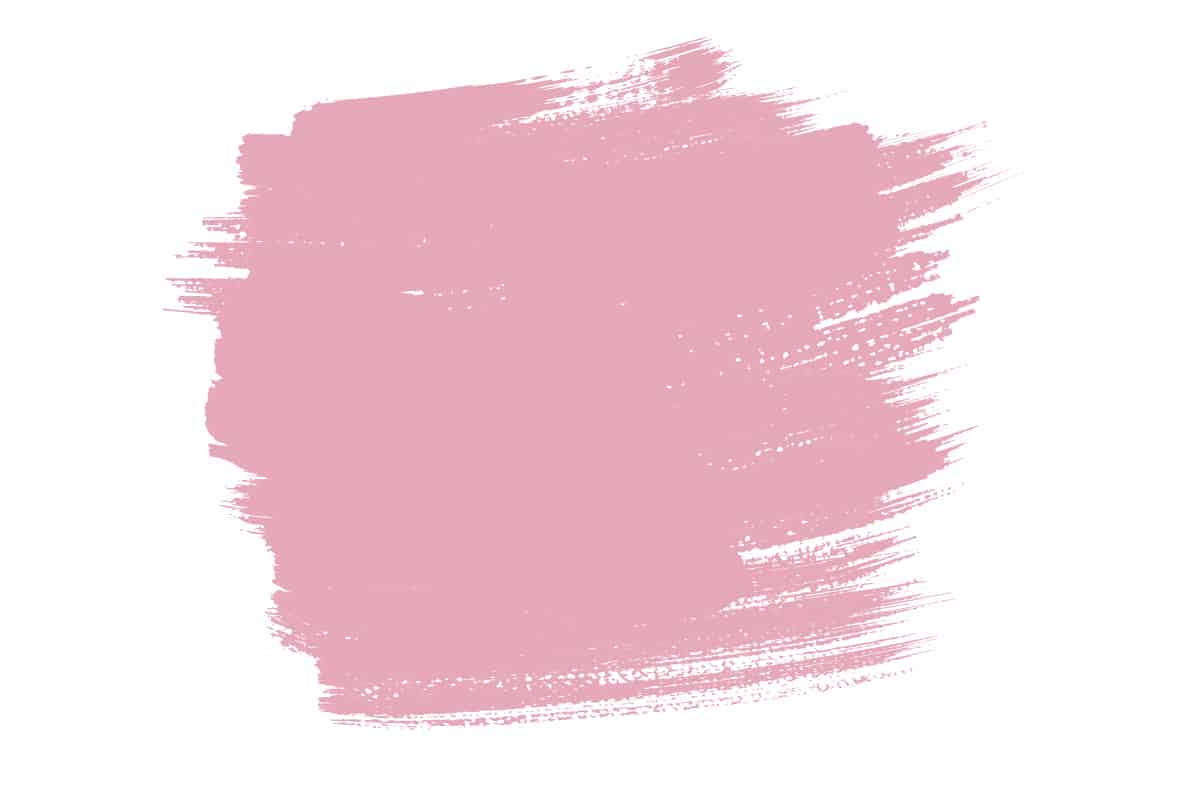 Rosewater is a soft shade of pink, which is achieved by mixing a dash of red with a large proportion of white. The color is named after the beauty product of the same name, which is created when rose petals are distilled in water, resulting in a transparent pale pink liquid. Both Behr and Valspar produce paint colors named 'rosewater,' and they are both very similar shades.
The Behr paint color is a soft and dusky shade of pink with a slightly gray hue that makes it feel modern and sultry. The Valspar paint color is a truer shade of pink that has a prettier, more feminine feel to it.
What Does Rosewater Color Mean?
The color of rosewater is named after the product rosewater, which is believed to be one of the oldest beauty solutions known to man. Legend has it that rosewater has its origins in royalty.
The story goes that rosewater was discovered at an Imperial Royal wedding in Persia, when rose petals that had fallen into a fountain started to release oils into the water, resulting in a fragrant perfume filling the air. The princess reached into the fountain and dabbed some of the rosewater droplets onto her skin, and from then on, rosewater was seen as a symbol of beauty and prestige.
Over the centuries, rosewater has been used in a variety of ways. It is splashed onto the skin as a toner or used as a moisturizing ingredient. It is also ingested as a drink to reduce skin inflammation and help conditions such as eczema, acne, and psoriasis.
Since rosewater is so strongly tied to the idea of beauty, the color of rosewater translates to signify beauty, femininity, and majesty. In general, pale pink is also associated with love, romance, innocence, and sweetness, and the color of rosewater can be used to convey these meanings.
Similar Colors to Rosewater
Rose quartz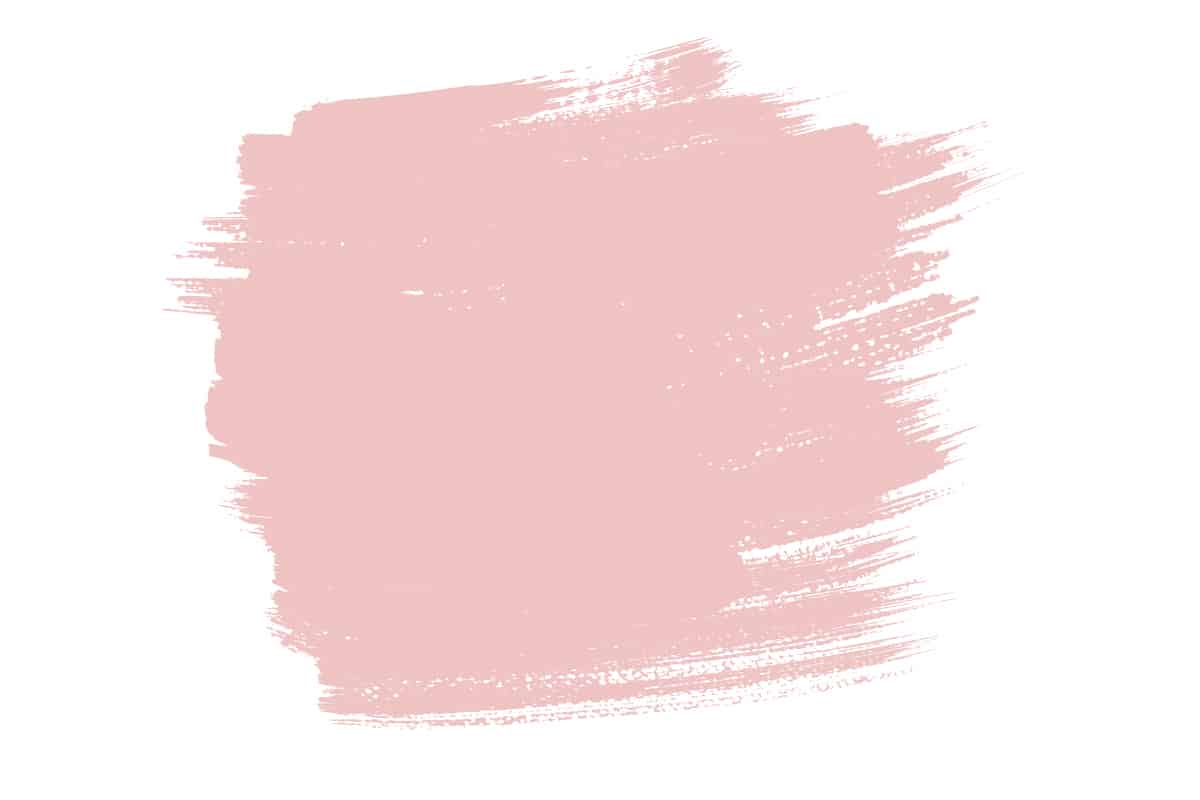 Rose quartz is named after the rose quartz stone, which is a pale pink color. This shade is slightly paler than rosewater, which gives it a more delicate feel.
It has a higher presence of white which also means in home decor; it will come across as a more subtle and muted shade compared with rosewater. Both of these colors have very similar hues, which create a soft and pretty effect, so the main difference between the two lies within the shade.
Blush pink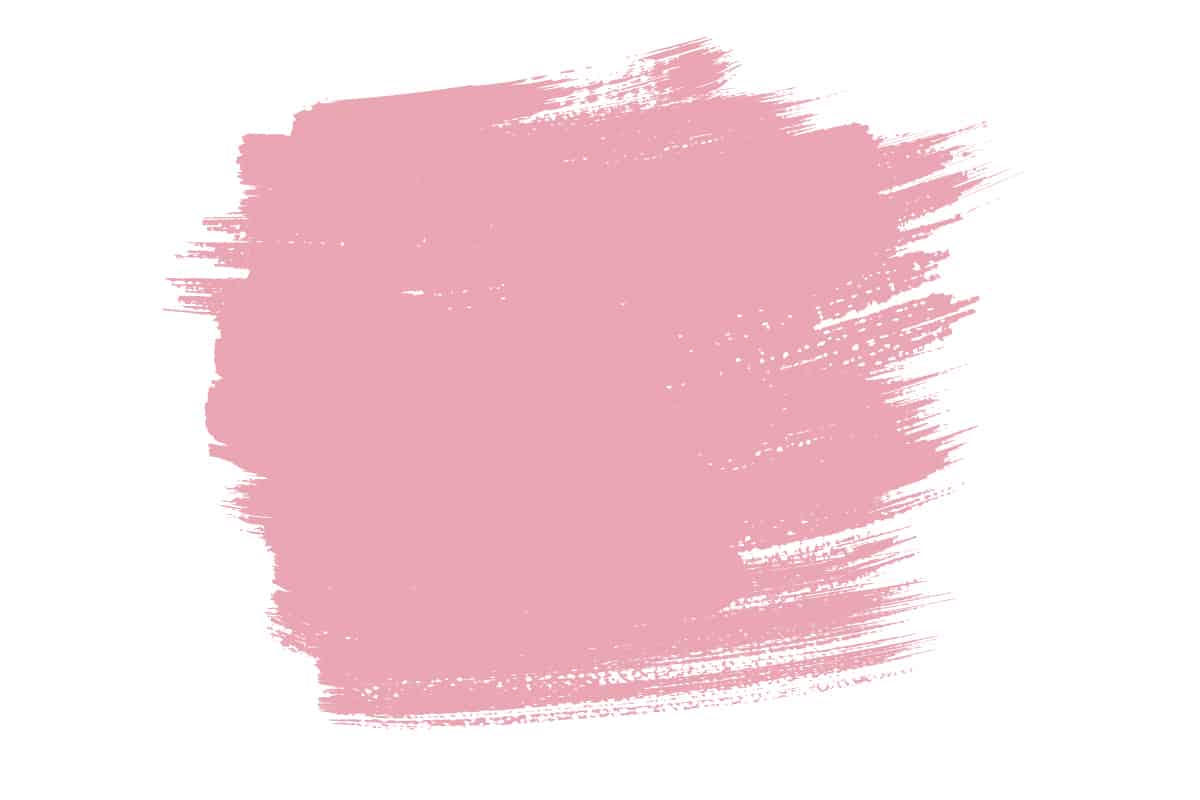 Blush pink is a term widely used to describe all manner of pale pink shades in interior design; however, the true color of blush pink is a light, dusky pink shade. Blush pink has blue undertones, which give it an almost gray, cool look. This fact means that blush pink comes across as more modern and edgy than most shades of light pink, which have warmer undertones.
In some lights, blush pink can also read as having slight lilac tones in it. Compared with rosewater, blush pink is a similar shade but with a cooler base.
The intensity and saturation of both of these colors are alike. Rosewater would be a better option in a room that receives low light because it won't look too cool, whereas blush pink works well in rooms with bright light to create a contemporary style.
Powder pink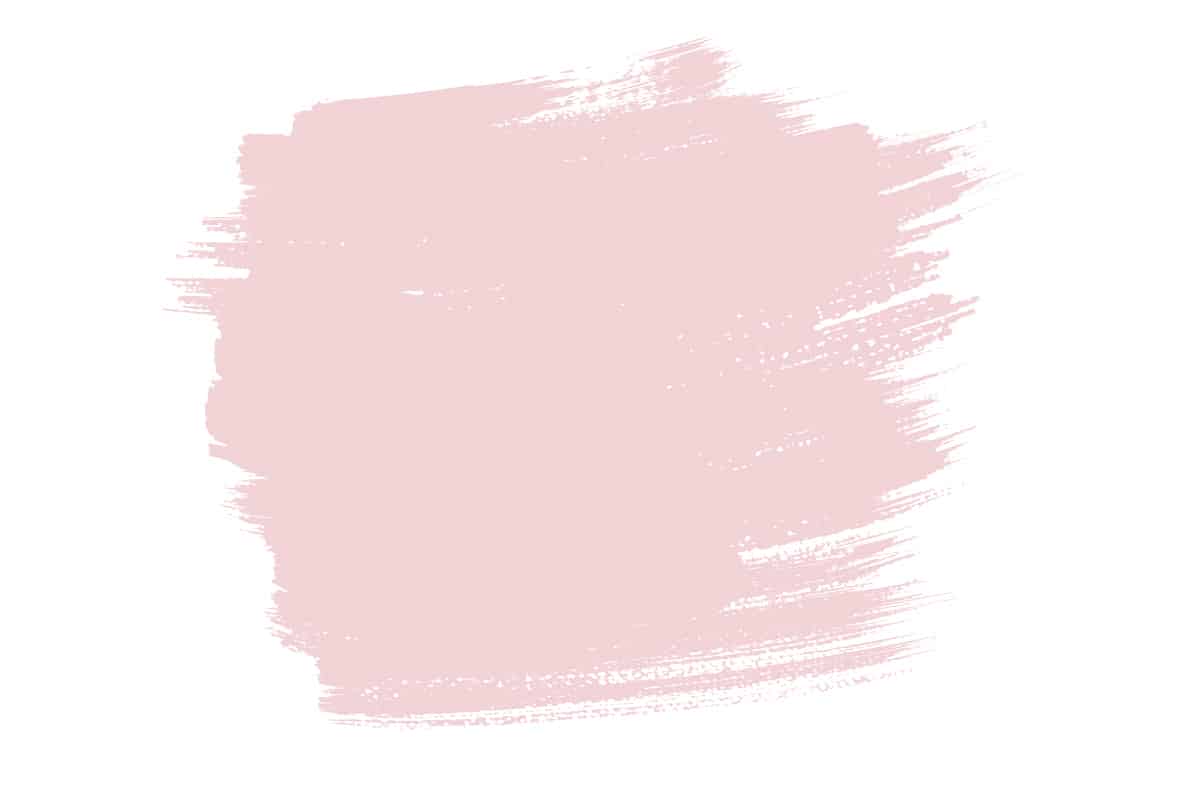 Powder pink is another pale shade of pink that has similarities to rosewater pink.
This color would be placed halfway between rosewater and blush pink on a color chart since it has very slight cool undertones, which give it a sense of being more modern and less feminine than rosewater pink.
Baby pink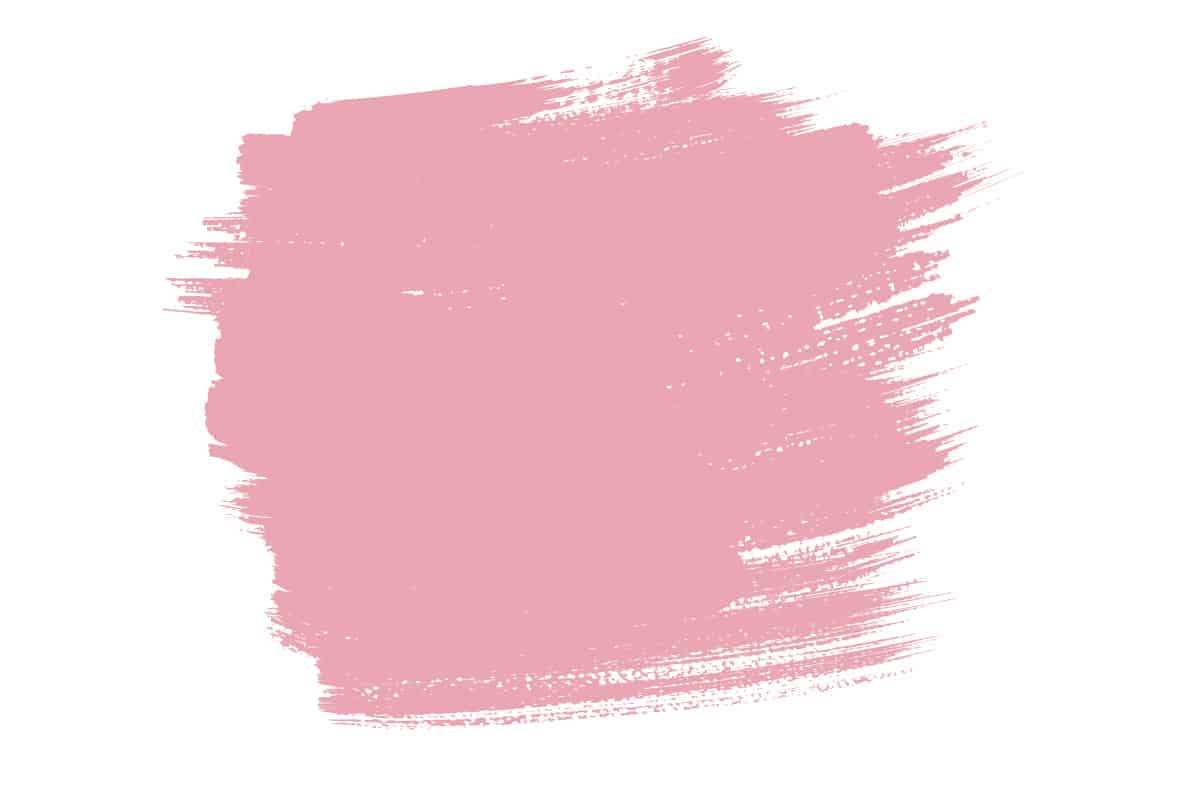 Baby pink is a pastel shade of pink that is the same hue as rosewater but slightly darker. Both of these colors have warm red undertones, but they differ in intensity.
Baby pink is a little more saturated than rosewater, so it comes across as deeper, whereas rosewater looks more diluted.
How to Use Rosewater in Home Decor
'Neutral' paint
Pink isn't a color traditionally thought of as neutral, but there are many shades of pale pink that work as modern neutrals in a space, including rosewater pink.
This color paint can add warmth to a room when applied to all of the walls, and it is subtle enough that the space won't feel overly colorful. It is a great option if you find typical neutral shades to be too dull or boring, but you also don't want to be overwhelmed by a strong sense of color.
Rosewater, like true neutrals, pairs well with a huge variety of shades, so you won't be limited when it comes to choosing furniture and accessories.
Beige sofas will look great next to rosewater walls or create more of a contrast with olive green sofas next to rosewater walls.
Lighting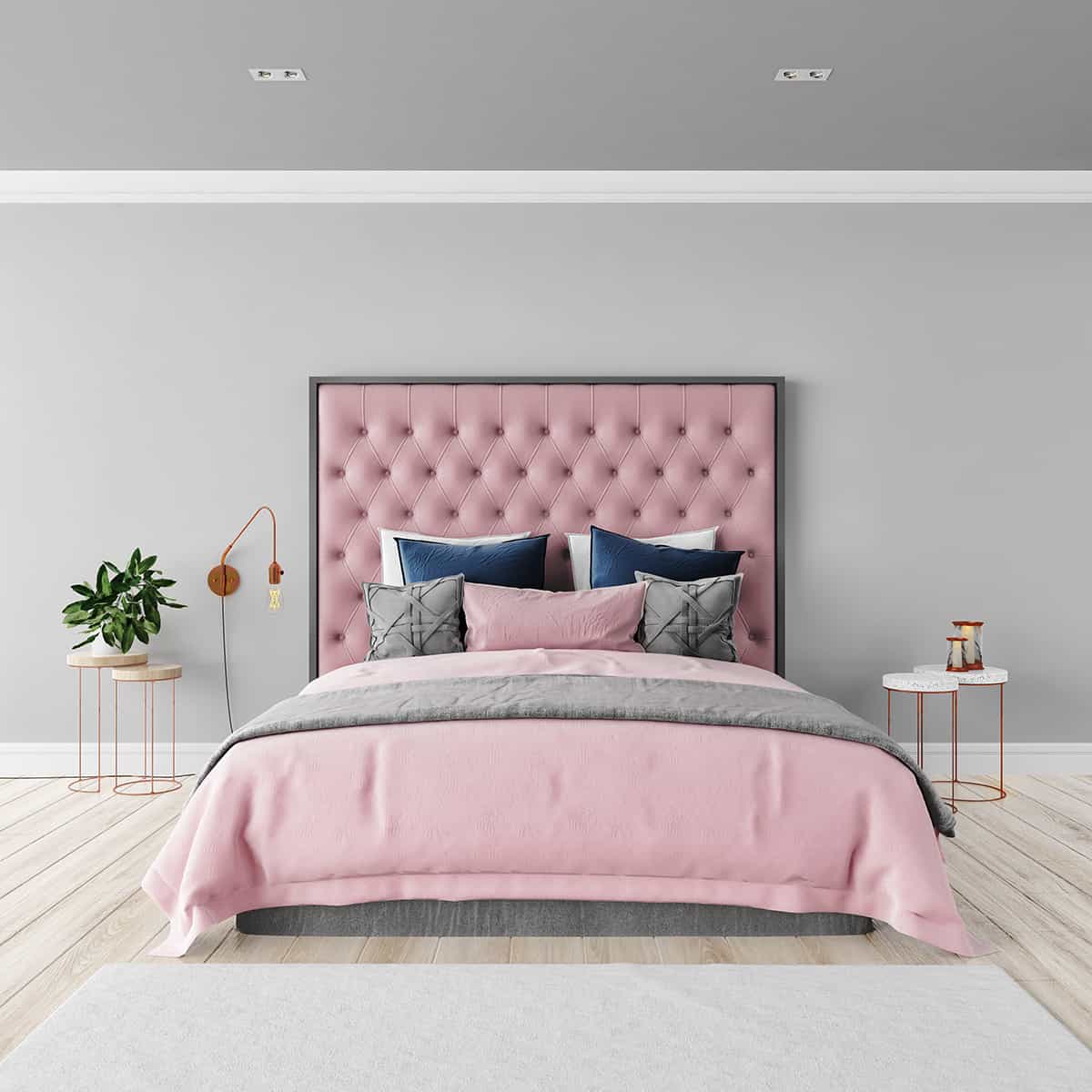 Rosewater is a dreamy, feminine shade, so it works really well for light fittings, which are designed to add a sense of romance or delicacy to a space. Soft textured light fittings are a perfect example of this, such as rosewater pink feather lampshades or pendant lights with rosewater-colored tassels hanging all over them. The use of rosewater in features like this helps to emphasize the hazy, dream-like style.
Furniture paint
Furniture paint in rosewater pink can be used to transform an old wooden dresser into a delightfully pretty space where you can enjoy getting ready.
Furniture in this delicate shade of pink is particularly great for smaller rooms because it will make the furniture appear less substantial, creating the illusion of more space.
Use it to update the look of old nightstand furniture so they will fit seamlessly into a new baby's nursery, or paint old dining chairs in rosewater pink to give a dining room a pretty farmhouse chic feel.
Sofas and armchairs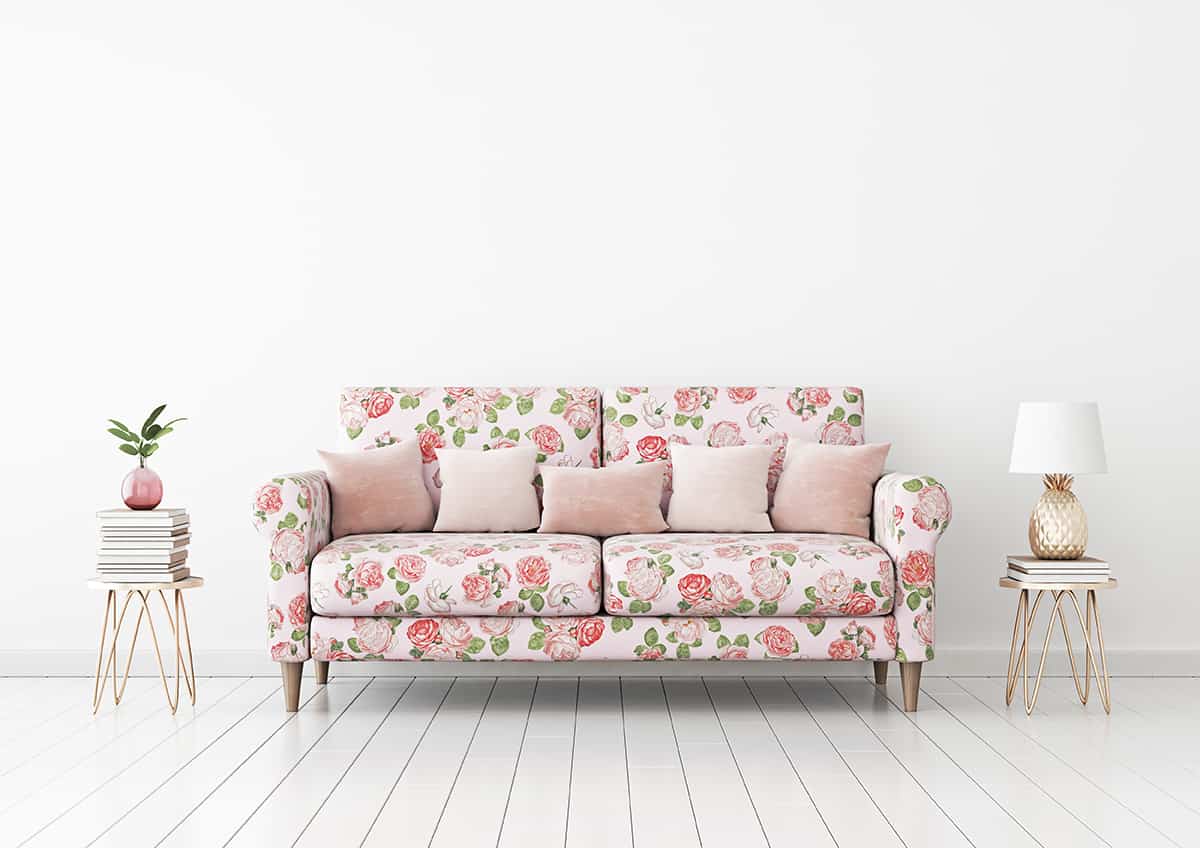 If you don't want to fully transform a room into a pink boudoir, then you can add touches of feminine luxury with sofas and armchairs in rosewater pink.
Opt for sultry fabrics like velvet to ensure you achieve a sophisticated style rather than a girlish look. Use upholstered seating in rosewater against dark gray walls for a strong contrast, or opt for neutral walls for a more subtle style.
Wallpaper
If you love rosewater pink but want to get away from a feeling of prettiness and femininity, then team it with a dark color such as charcoal and use it in a bold and dramatic wallpaper.
A wallpaper with a dark gray background and a large floral print in rosewater and gold, or rosewater and purple, will achieve a much more sophisticated and striking look compared with entirely rosewater walls which will have a more innocent appeal.
In a small space like a bathroom, a dramatic wallpaper on all of the walls will make for a really high-end designer-inspired look, whereas in a large space, you might feel more comfortable using this kind of wallpaper on one wall as an accent or feature. To maintain the dramatic look, opt for dark furniture such as a black velvet sofa contrasted with rosewater cushions and throw blankets.
Colors that Go with Rosewater
Mint green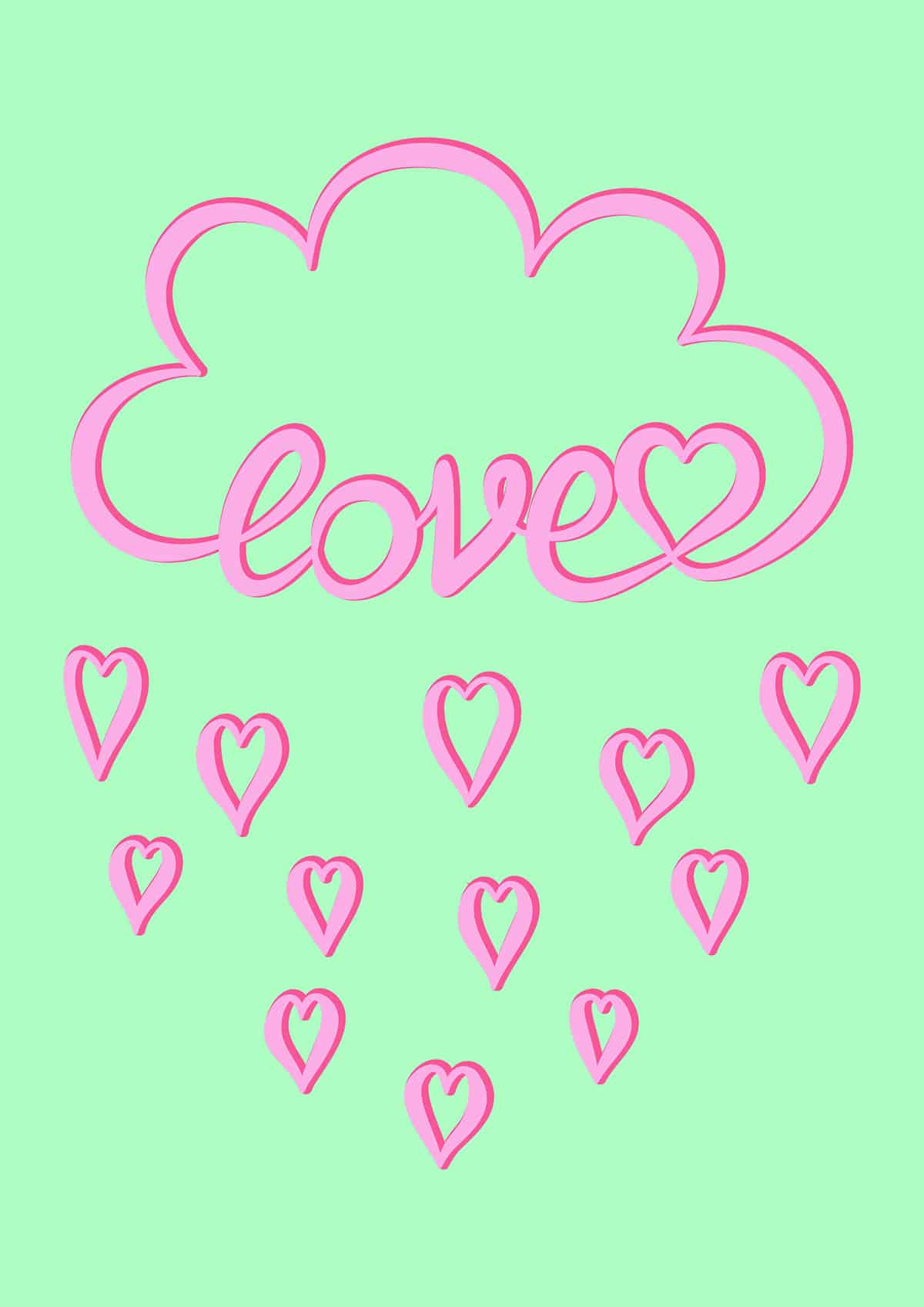 Rosewater pink is a color that can pair beautifully with mint green to create a vintage look. Opt for floral prints in these shades for a country chic style, or go for more bold shapes and patterns for an art deco look.
In a vintage style bathroom, paint the walls in rosewater pink and add glazed mint green tiles for a backsplash.
Eggplant purple

Rosewater makes an interesting color scheme with eggplant purple because while pink and purple are next to each other on the color wheel and are therefore analogous colors, the intensity of dark purple against light pink is what creates a contrast.
In a room that is painted in eggplant, add rosewater pink accessories to lighten the mood, or opt for eggplant accessories in a rosewater painted room to add depth and dimension to the design.
Charcoal gray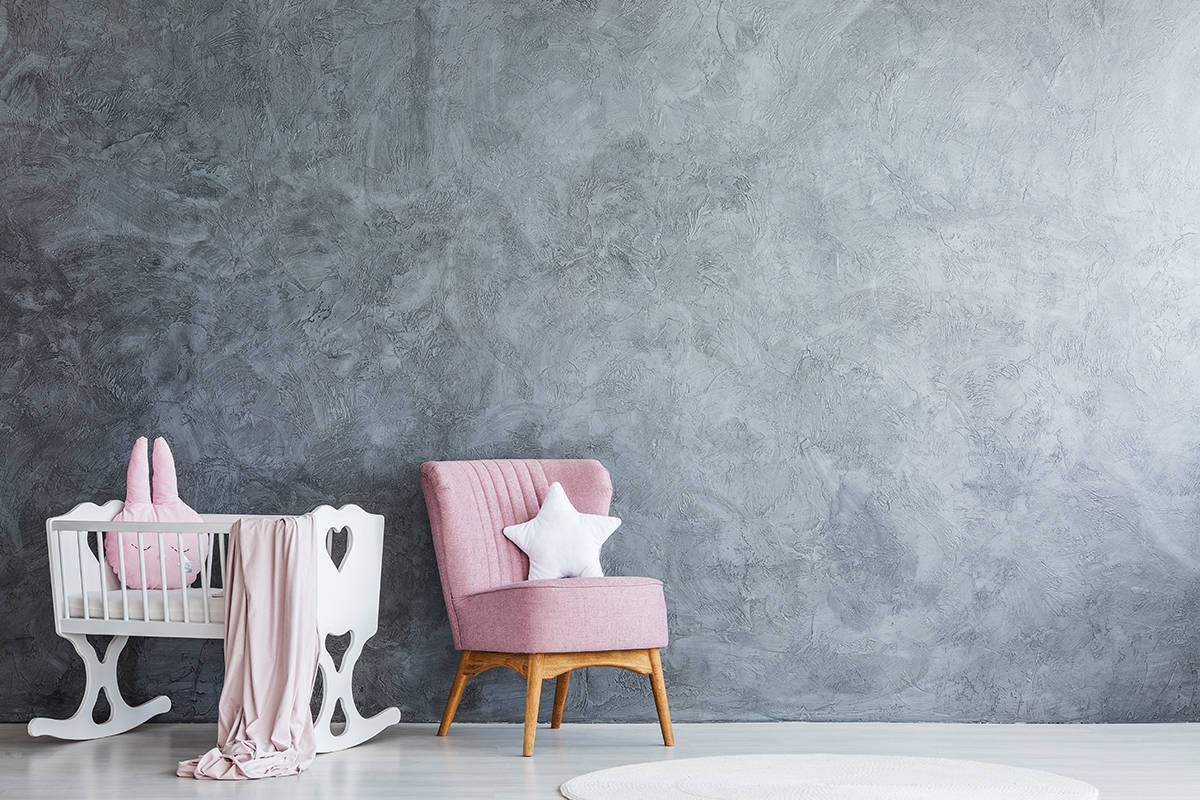 Charcoal gray is an almost black shade of gray that is simply stunning with rosewater pink.
The cool feel of charcoal next to the gentle warmth of rosewater makes for an interesting look, while the intense contrast between dark and light means that this color scheme really packs a punch.
A room decorated in rosewater and charcoal cannot fail to look modern, sophisticated, elegant, and luxurious.
Emerald green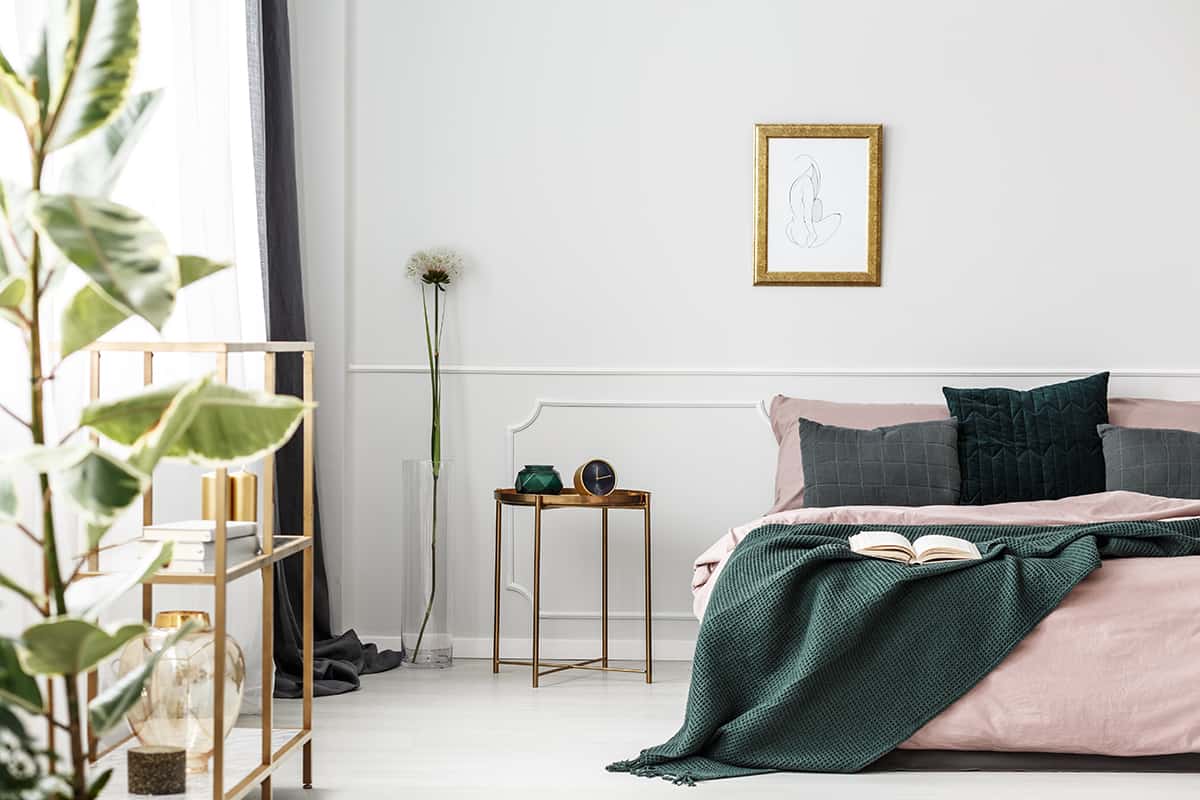 Pink complements emerald green well because pink is a cool-toned color that provides a contrast in both undertone and depth of shade.
The opposite color of green is red, and since rosewater is achieved by mixing white with red, this means that green and rosewater will be complementary in a more muted way.
In a living room with emerald green walls, opt for a rosewater pink sofa or rosewater accent chairs, or in a bedroom, add a rosewater pink throw over emerald green bed sheets.