Glass doors are a popular feature in both traditional and modern homes, allowing light to flood in and providing the occupants of the house with a more airy room with the feeling of spaciousness. Glass doors do have their drawbacks, though, especially if they are at the front of your home where passersby can look in, or if they're at the back of your property, but your garden is overlooked by neighbors.
If you feel uncomfortable with the idea of other people being able to see right into your home and watch what your family is doing, there are several things you can do to obstruct their vision or entirely block their view. Creating privacy is also important for security reasons, as glass doors make it all too easy for potential thieves or intruders to get a good idea of the layout of your home and the types of belongings you have.
This list covers all of the options for covering your glass doors in order to create a greater level of privacy, giving your family peace of mind to enjoy your home
Window Film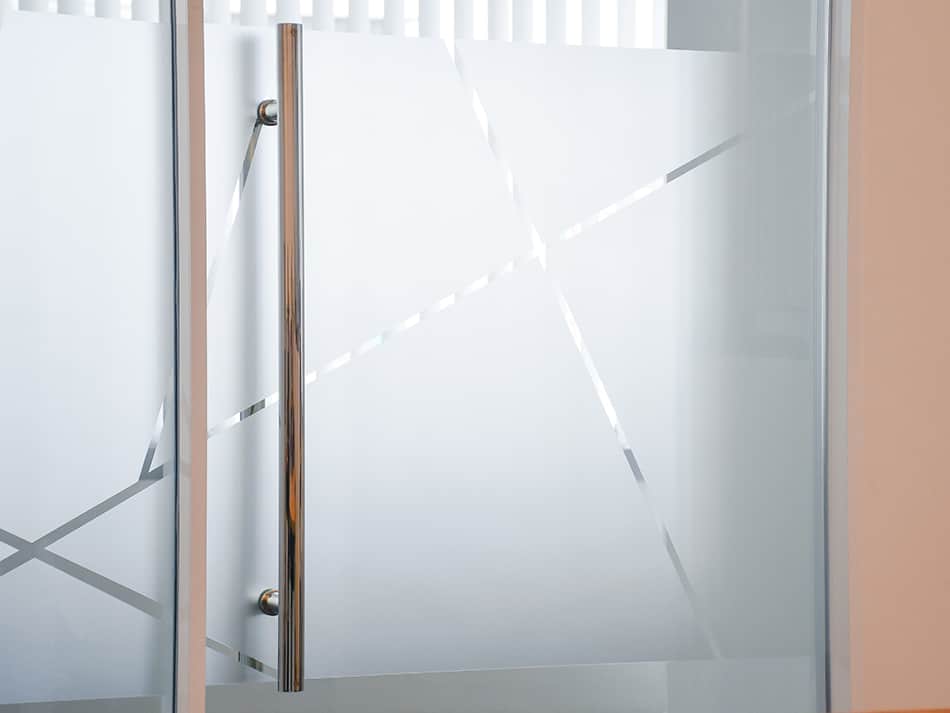 Window film is most commonly made from Polyethylene Terephthalate. It is a type of flexible plastic film which comes on a roll and can be cut to size to fit any type of window. It is usually fixed to the window using static cling or an adhesive. It is applied on the interior of the window and is a popular way to improve the privacy of glass in doors because it is not permanent and can be peeled off without damaging the window underneath.  It is also a quick and inexpensive option that can be applied easily to windows by the homeowner.
Reflective Window Film
This film is great if you want to have privacy in your home without sacrificing the view or the natural light. It is a reflective film that creates a mirror effect when the light outside the home is brighter than the light inside the home. This means that during daylight hours, anyone outside the window will not be able to see inside and instead will just see their reflection, while anyone inside the home will be able to see outside like usual. This is ideal for creating privacy during the day, but it will have the opposite effect during the evening if it is dark outside and there are lights on inside the home; therefore, it will not provide privacy at night.
Opaque Window Film
Opaque window film will completely block the glass, so people outside won't be able to see into the home, but those inside the property also won't be able to see out. This can work in some situations. For example, if you have an ugly view, you want to block it out while also creating privacy. Don't use this film unless you are prepared to sacrifice your vision through the glass door.
Translucent Window Film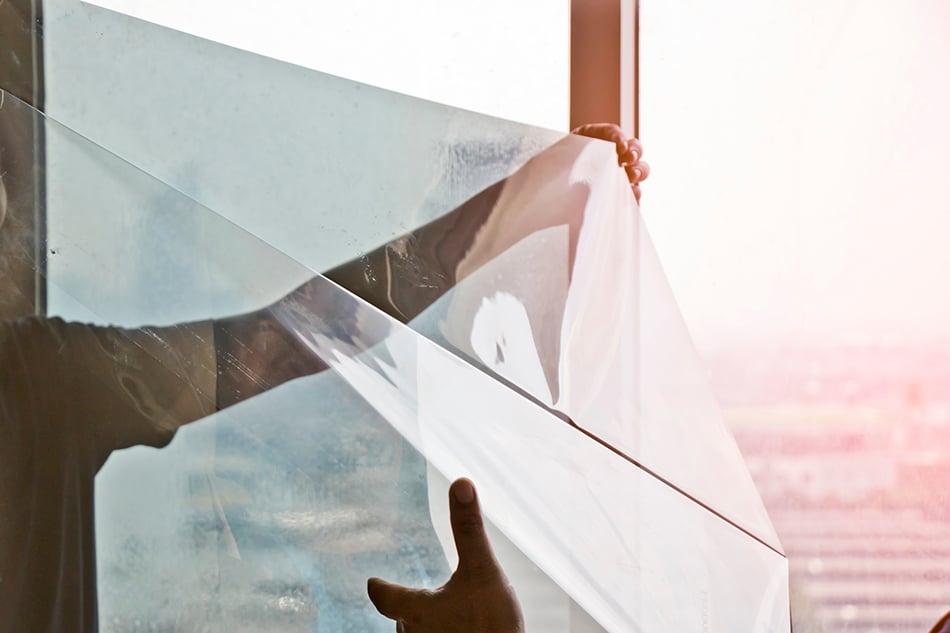 This window film will give a frosted look, improving the level of privacy behind your glass door while still allowing light through. This type of glass covering is ideal for maintaining a bright space behind the window, but it will block out the view.
Decorative Window Film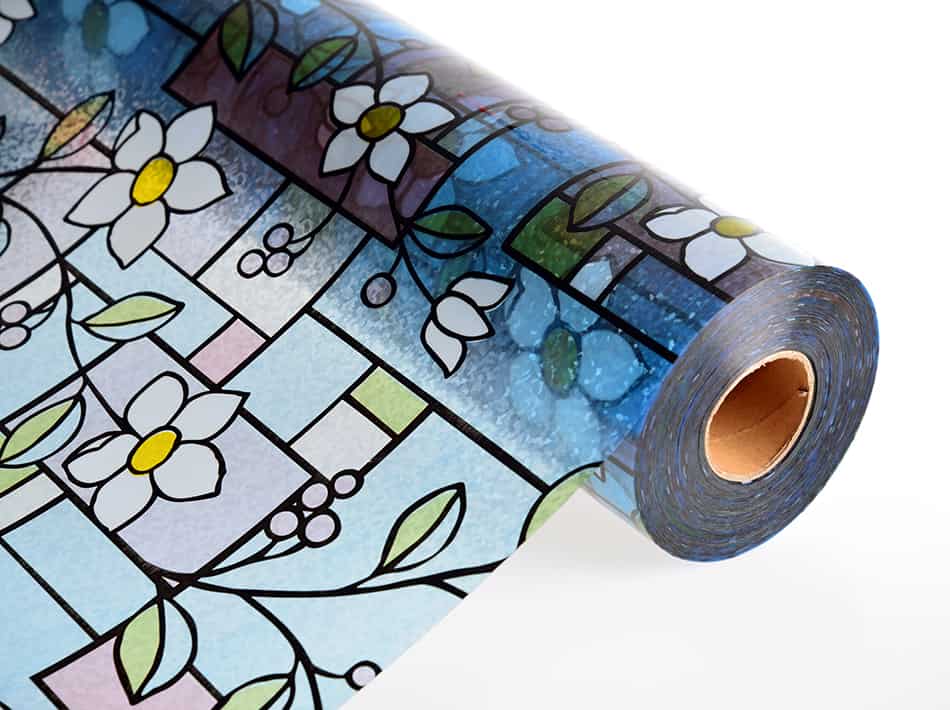 This type of window film comes in a huge range of choices to suit different tastes and styles. It is a good way of creating privacy on a glass door while also adding some personality. The pattern on a decorative window film will also determine how much of the view you're able to see through the glass and how much light is let in. Window films with heavy decoration will provide the most privacy but block out the most view, while patterned films with large clear spaces amongst the decoration will offer the opposite. One type of decorative window film is stained glass film, which can create privacy and the look of a stained glass window at a fraction of the price of the real thing.
Colored Window Film
Colored window film can increase the privacy behind your glass door without sacrificing natural light while also adding a different look to your home. Colored window film will cause the light that streams through the glass to be slightly tinted, so a red window film will give the room a warm glow, while a black film would make the room a little darker and more atmospheric.
Blinds
Venetian Blinds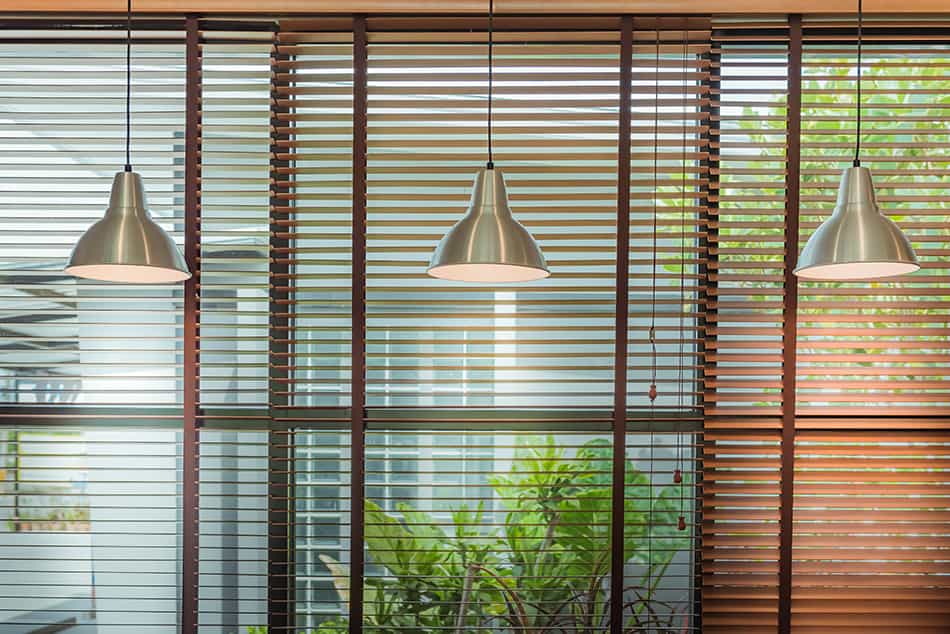 These blinds can be made from plastic, metal, wood, or faux wood. They are made up of a series of horizontal slats which are connected to a cord or wand which controls the slats, causing them to tilt. These are a great solution for creating privacy over glass doors if you want multiple options, which you can change easily. You can tilt the slats of the blind to a certain degree to create full privacy or any number of semi-private angles. You can also have it partially open and tilted down, which will allow light in but prevent anyone outside from seeing in.
Sheer Blinds
Sheer blinds are a good option for allowing natural light through your glass doors while also creating a decent amount of privacy. During the day, these blinds will provide complete privacy, while in the evening, if you have a light turned on in the home, people outside looking in will just be able to see shadows of anyone moving.
Roller Blinds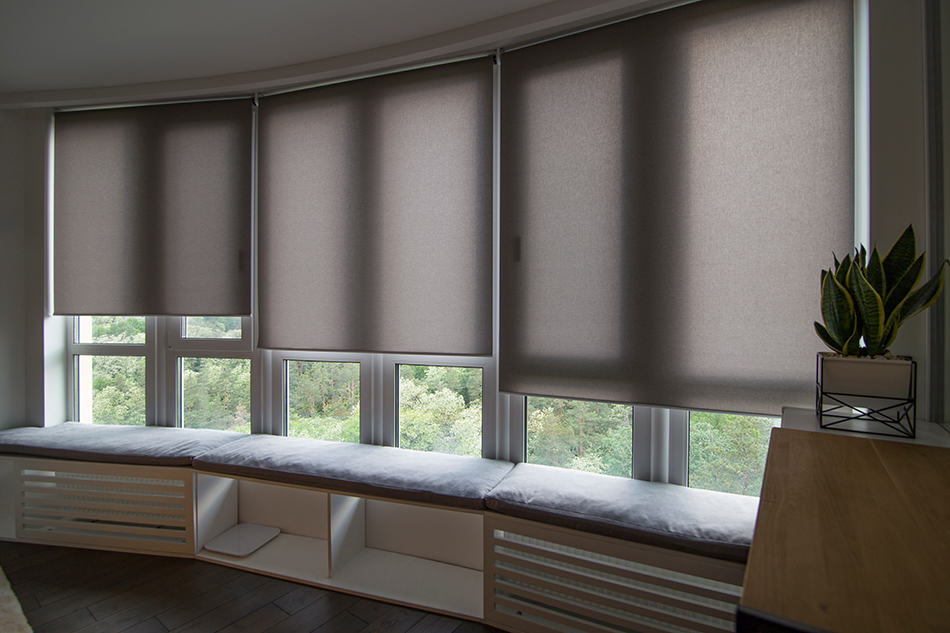 Roller blinds are great if you only want privacy at certain times of day, so for example, you can keep them open all day to allow light to flood in and enjoy the view, and at night roll them down to block everything out.
Roman Blinds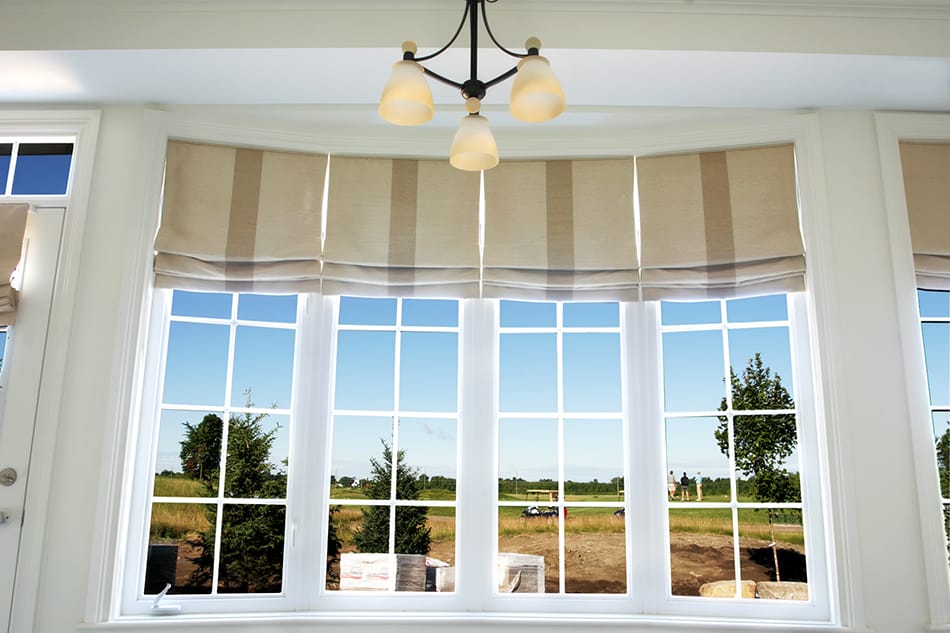 Roman blinds are made from folded layers of fabric which can be lowered in segments. These look great when they are covering around two-thirds of the window, therefore preventing anyone from seeing into your home at eye level but still allowing some natural light in.
Drapes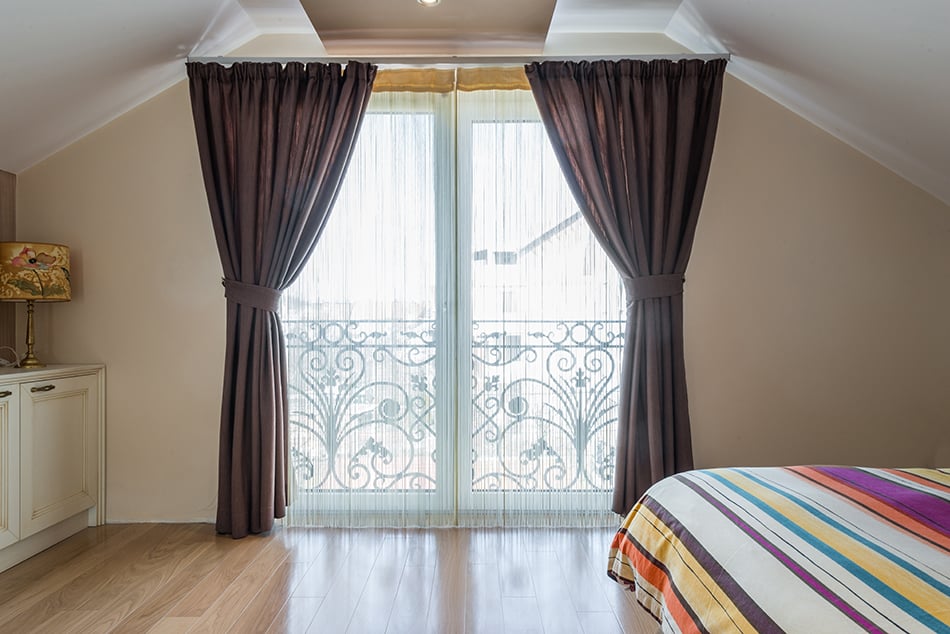 Many people choose to hang drapes at the sides of their glass doors as a way to accentuate the door as a feature and provide them with privacy when the drapes are closed. Thick drapes also double up as an added layer of insulation, helping to prevent cold drafts from getting into the home. Sheer drapes are an alternative option to use over a glass door, and these can be closed permanently, allowing light in while adding privacy.
Shutters
Shutters are a traditional type of window covering which can also be added to glass doors. Shutters are usually made from wood and can come in a variety of finishes and colors. They give a home a classic style reminiscent of country cottages and are great for adding an additional layer of privacy to a home. You can choose to keep the shutters fully closed for optimum privacy or tilt the slats to create an interrupted view that will give you partial privacy while allowing in daylight. Shutters are generally quite expensive, but they can improve the look of your home both inside and out and add to the curb appeal of the property.
Glass Etching Cream
This is a great option for permanently frosting the glass in your door and is pretty easy and cost-effective. The glass etching cream contains hydrofluoric acid, which, when applied to glass, will cause the molecular bonds to dissolve, resulting in transparent glass transforming into frosted glass. Glass etching cannot be reversed and therefore should only be considered if you are sure you no longer want transparent glass. It must be applied carefully to prevent the frame of the door from sustaining damage and also to prevent it from accidentally coming into contact with skin.
With glass etching cream, you also have the option of creating patterns or separate areas of etched glass with a stencil so that some of the glass remains clear. Be sure to mask the door frame with decorator's tape and follow the manufacturer's instructions. Most types of glass etching cream require around four hours to work before they can be washed off with warm water.
Glass Paint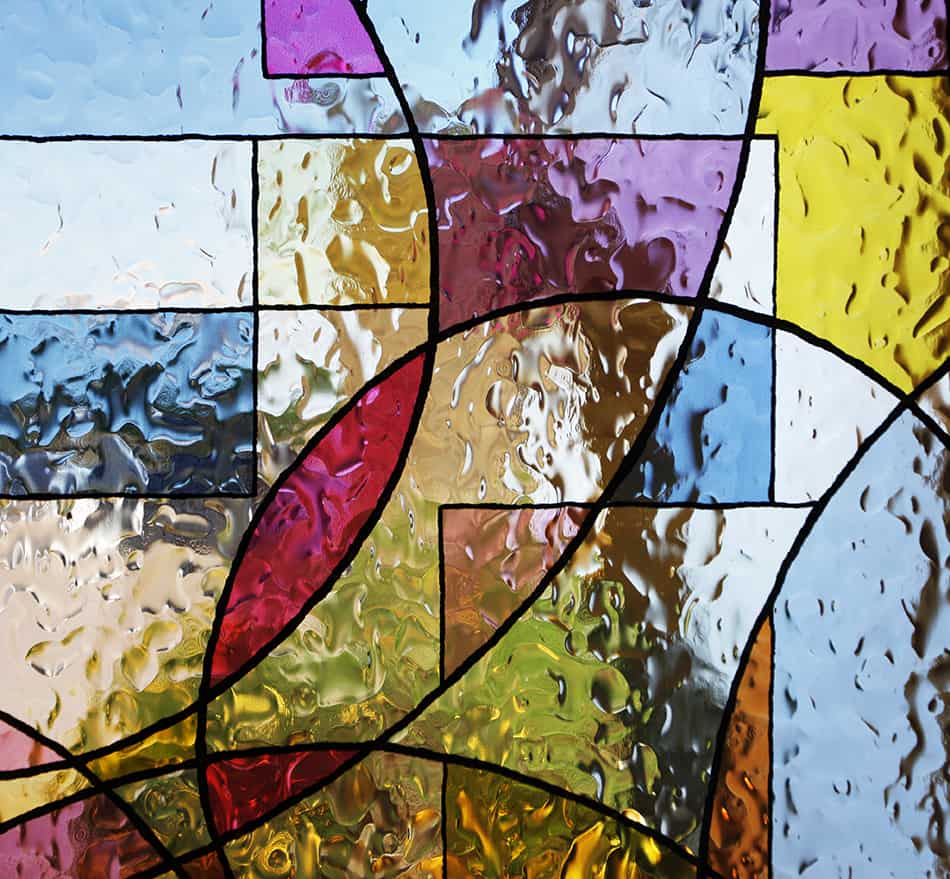 Glass paint is a popular choice for frosting the glass in windows and doors because it looks professional and yet is removable. Most glass paints come in a spray can for easy and even application, and they are available in a range of colors. Like glass etching, you could spray the whole window or stencil a shape or pattern onto it to provide partial privacy.
Glass paint is good for providing you with a completely custom level of privacy, as you can always add additional coats of the paint until you are satisfied with it. Glass paint is permanent in the sense that if you leave it alone, it will not fade, peel away or wear; however, if you make a mistake or change your mind at a later date you can remove the glass paint by scraping it off with a glass scraper.
You also like these articles.