The process of building or remodeling a dream home is both exciting and daunting. One needs to be informed about the best items on the market to make informed decisions that he or she will not later regret.
For your dream home to look complete, it needs a sturdy and luring front door that sets the tone for the entire house. Choosing the right door essentially comes down to security, durability, energy efficiency, and design.
This door is the first thing people look at when they get to your house; therefore, it needs to be visually appealing and also have functionality that suits the area in which you are located.
If you aren't confident about the door that best suits your needs, then this guide will educate you on the available door materials and designs on the market, with appropriate locks for security.
Wooden Doors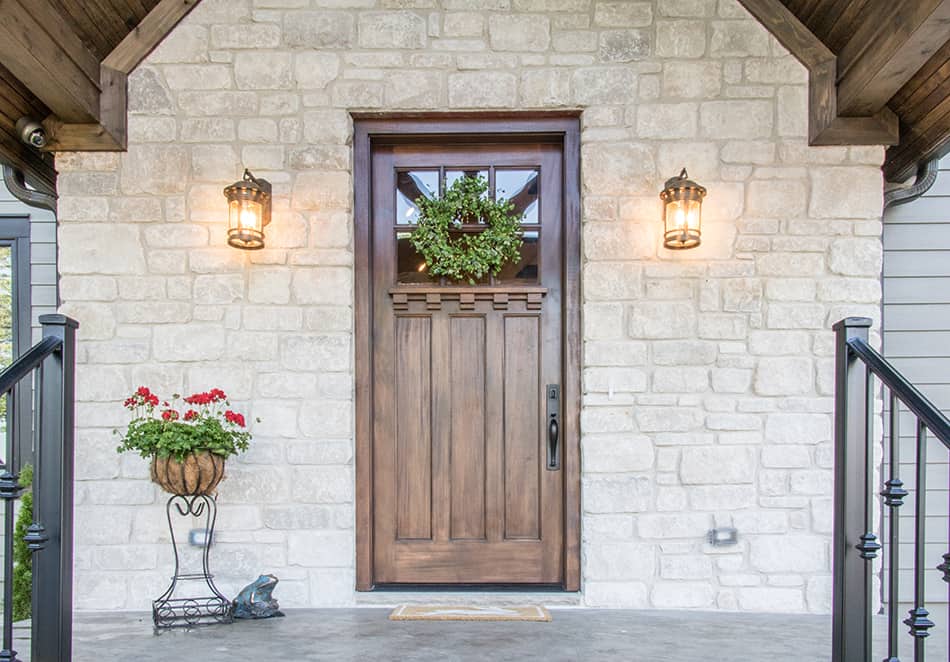 Should traditional and elegant be the look you're going for, then look no further than wooden doors. These make the loudest statement of all the doors on this list. Also, because of their sturdiness, they offer great security. Natural-finish wood doors come in walnut, oak, mahogany, and other great options.
Since they are made of solid wood, they conserve energy and reduce the amount of noise coming into the house from outside. Wooden doors can be customized with carving and paneling, or even painting the doors another color from the classic wood grain.
On the downside, these doors are quite expensive during the initial purchase, and also, the maintenance required to keep them spick and span is costly. Over time, the moisture from humid weather causes them to rot and warp, necessitating routine wood staining or painting.
This shouldn't deter you from purchasing these timeless pieces nonetheless. To mitigate issues such as rotting, these doors should be installed in a shade that will protect them from humidity.
Glass Doors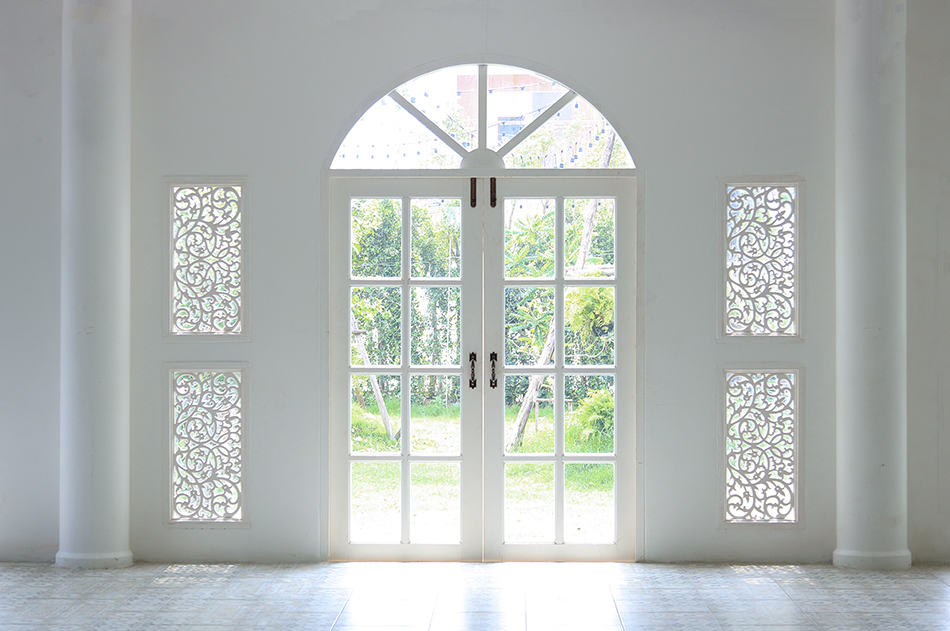 Natural light flowing into the house from the main door can amplify the appeal of the house's interior, a feature glass doors allow. However, some valid concerns and considerations come with purchasing these doors.
For instance, a glass front door may not be ideal in a neighborhood with houses close to one another because there is a shortage of privacy, and also if your landscaping is designed to attract small animals and birds, you'll have disturbances because these animals may want to get into the house. Additionally, glass doors are susceptible y robberies since they can easily be broken.
If you are still convinced that these doors are the right fit for you, then install double-paned glass doors instead of single-paned ones because they are thicker and thus more difficult to break, and also better insulators, keeping heat or cool air on the inside which saves on the energy bill.
If your main priority is security, then steer clear from these doors, or at least purchase glass doors designed with predominantly wood or fiberglass material like sidelight doors.
Fiberglass Doors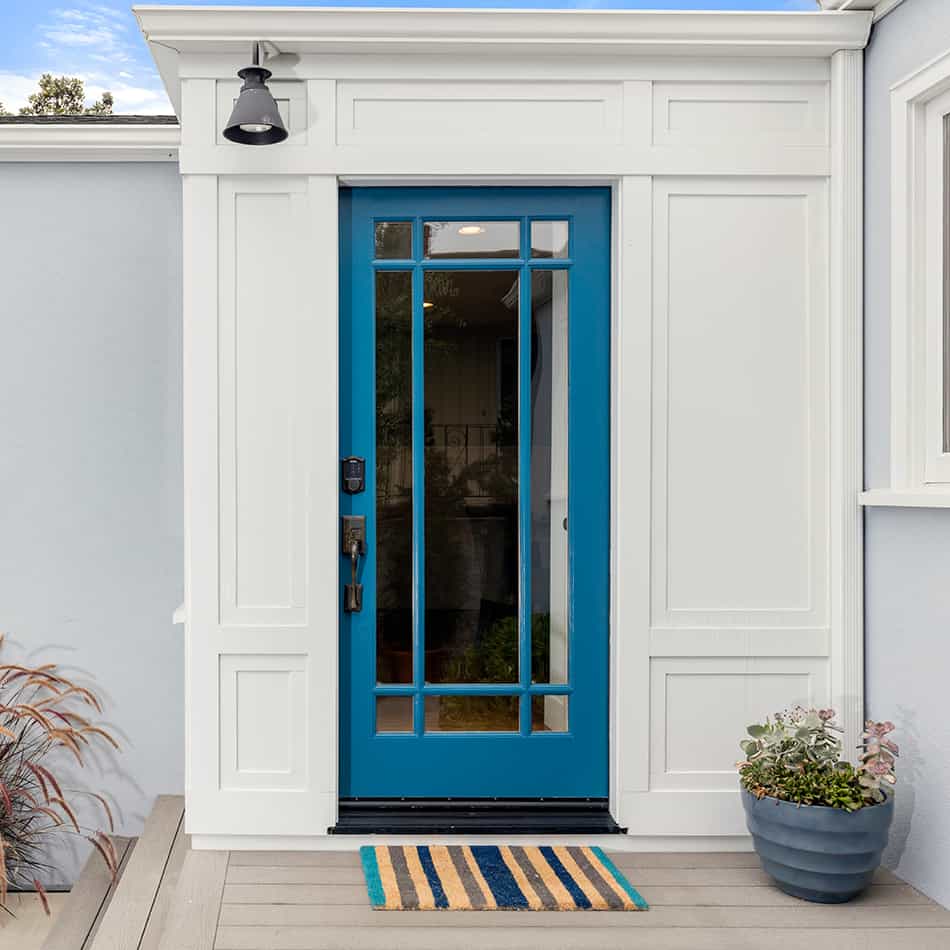 These doors have an element of both wooden and steel doors. If you don't have the money nor want the upkeep associated with wooden doors, then fiberglass doors are your best option since they have that alluring wooden look thanks to their wood-grain texturing.
The premium doors are extremely strong and secure, leveling up to steel doors. These doors are much cheaper than wooden doors and are more efficient than any other material when it comes to humid weather. So worries about rotting, warping, and poor insulation are instantly put to rest.
Perhaps the only con associated with these doors is that the premium kind can be quite pricy, surpassing even some wooden door types. However, when you look at what's being saved in upkeep, then the initial price is worth it. Also, most manufacturers don't make customized fiberglass doors, so if your entryway isn't a standard size, you may face challenges.
Steel Doors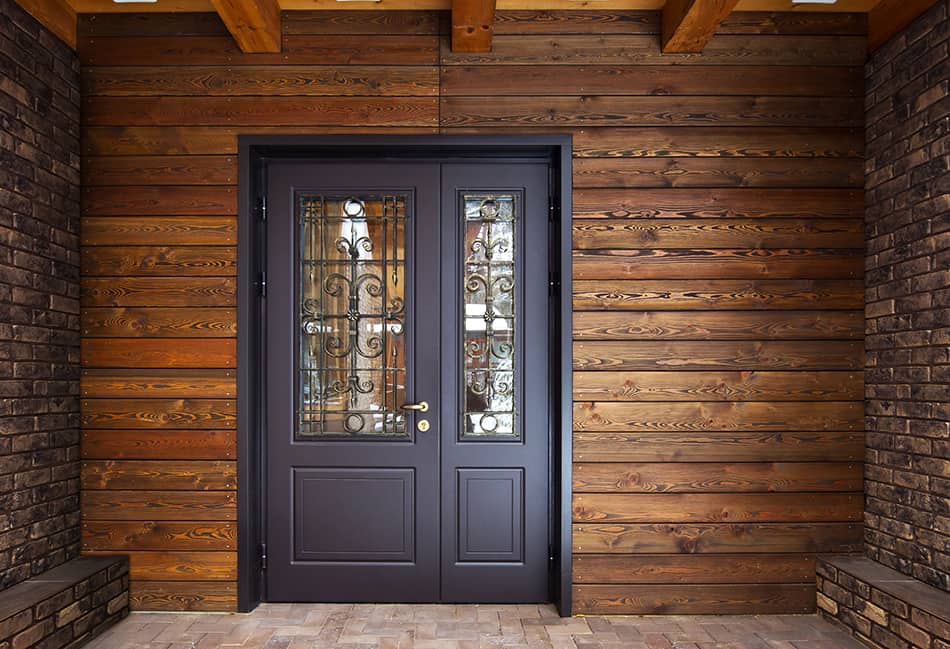 While steel doors are not commonly used in residential homes, their security feature may entice some homeowners to install them as their front door. These doors are additionally a cheaper option, coming in less than wooden and fiberglass door prices.
On the negative end, steel doors aren't the most appealing on the list, leaving little to desire. They also have no padding material that protects the house from cold weather, and the heat during summer can cause them to swell if it is extreme. With steel doors, it comes down to safety and price, and for some, that's all that is needed.
Aluminum Doors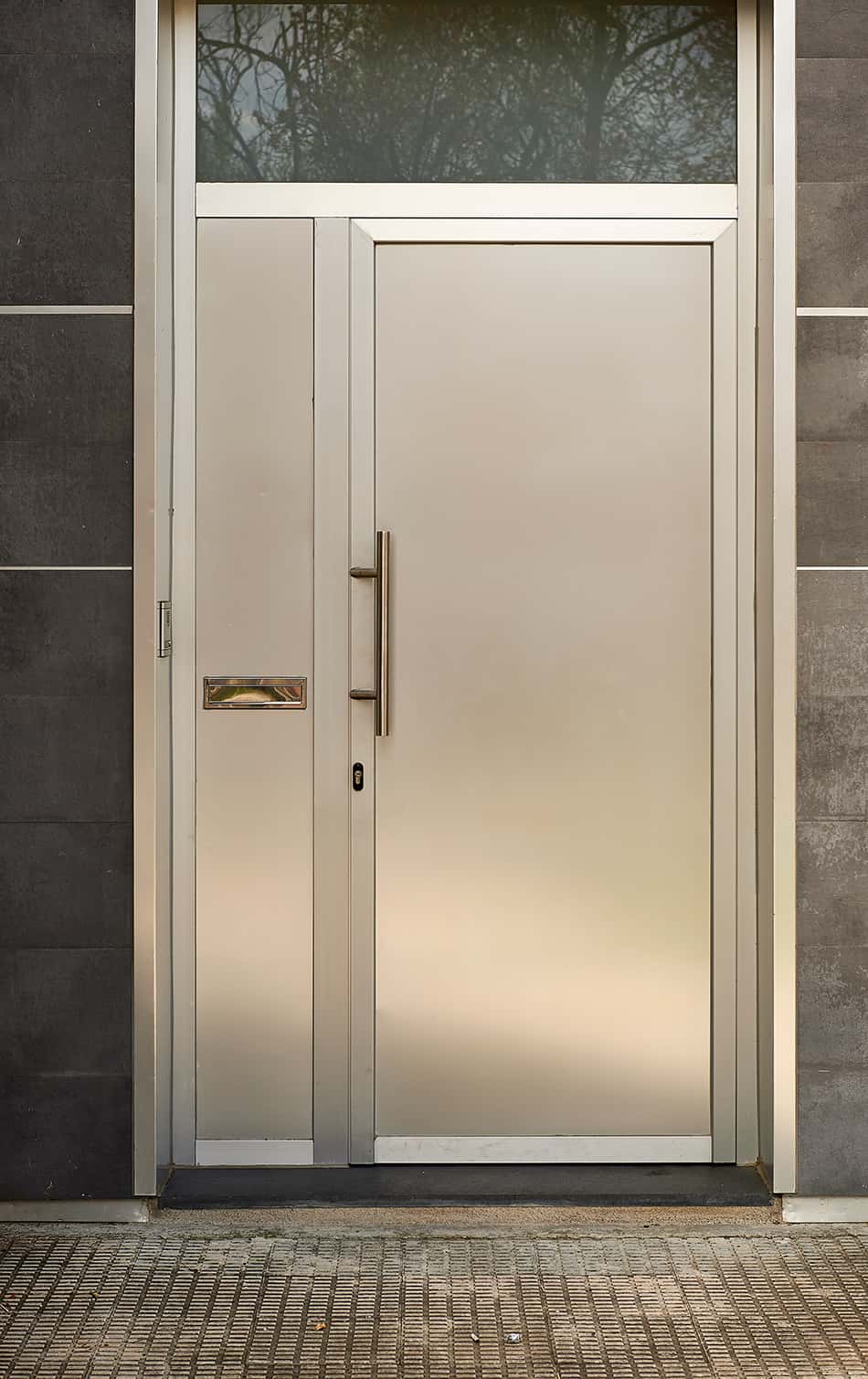 Moisture, corrosion, and external pressure are negatives foreign to aluminum doors. Thanks to their rust-proof bodies, these doors can stay hooked to a doorway for years without the need for touch-ups. If you live in an area that experiences frequent rainfall, this door material is the closest piece of heaven to your house.
They also have a high strength-weight ratio which minimizes the impact of dents. These doors might not have the visual attraction of wooden doors, but they maintain interior temperatures all through the year and at a lesser price.
Designs of Front Doors
Now that we have covered the available front door materials, let's look at the current door designs on the market and analyze the best fit for your house.
Pivot Doors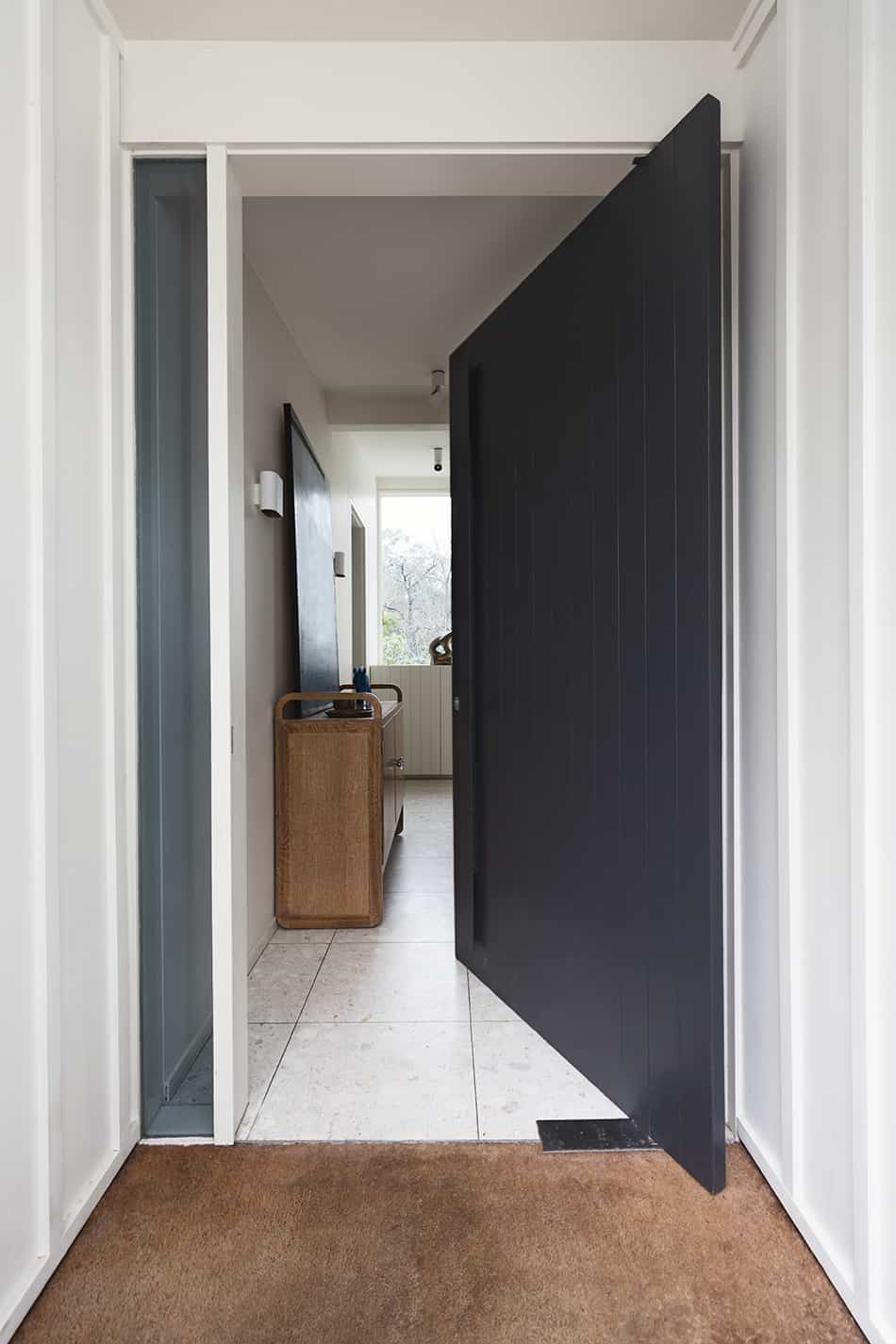 If your house plan is going for chic and contemporary, then pivot doors will, without a doubt, enhance the mood you are channeling. Modern homeowners that are up-to-date with leading architectural designs are mesmerized by these statement pieces.
These doors can be made out of glass, fiberglass, steel, or wood. Their largeness adds to their appeal and also minimizes on space typical doors would take up. These doors are supported on pivots that are mounted on the top and bottom of the door, and they can be custom-designed as wide as you'd like.
Sidelight Doors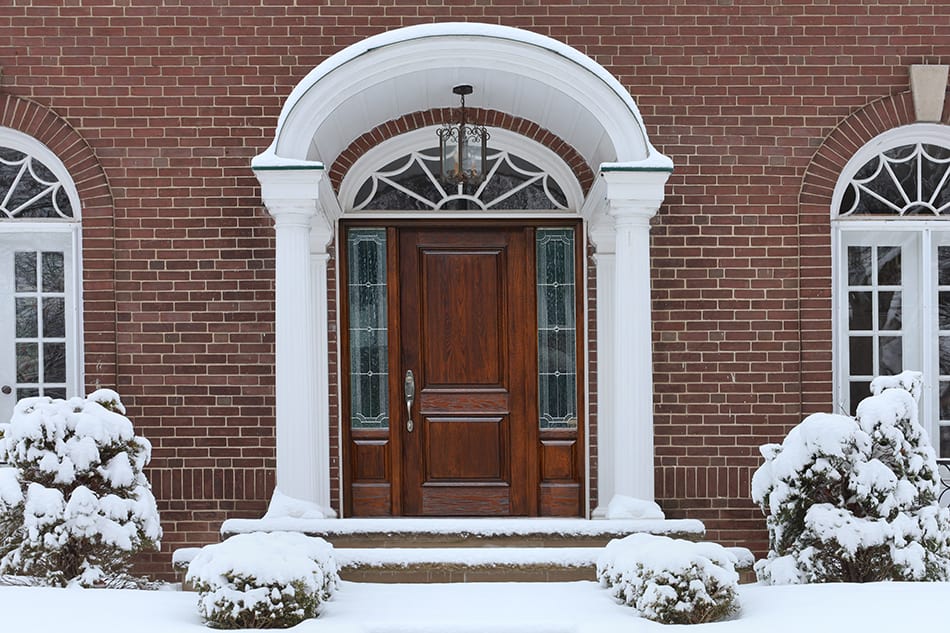 Should you have the perfect interior but not enough natural light flowing into the house to illuminate it, then this is the design you need. These doors will flood your house with more light and also give you a glimpse of the great outdoors.
You will also be able to see who knocks at your door before opening it, and their stylish look elevates the entire charm of the house. The greatest threat you will encounter is being prone to theft as glass can easily be shattered.
Speakeasy Doors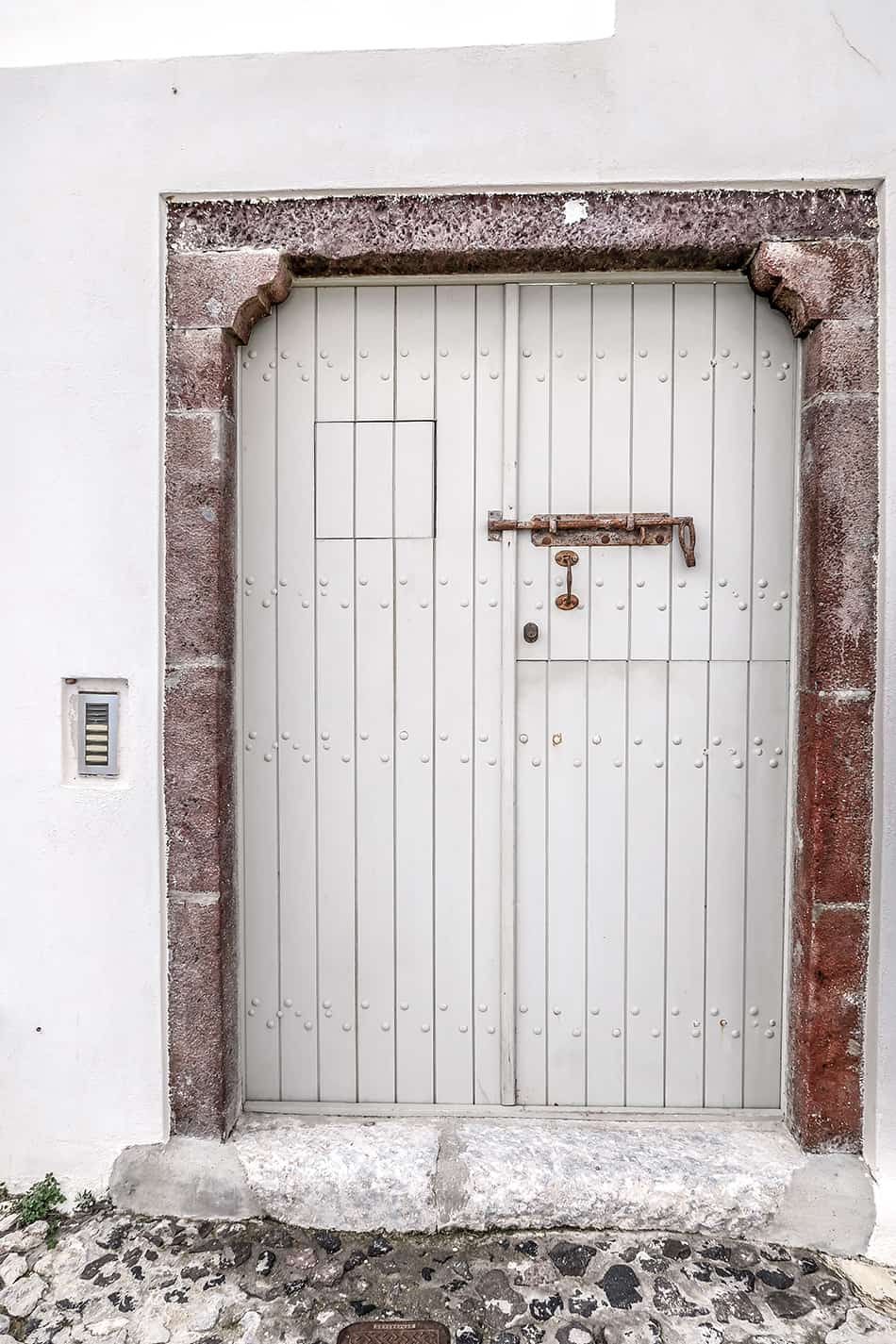 If your house is inspired by retro and antique designs, these doors are the ideal match for you. Reminiscent of southern Spain's architecture, these wooden doors have a small window at the top called a speakeasy.
This window is protected by metal and is installed at eye level; therefore, one can easily identify people that arrive at their doorstep before opening it. Some of these doors are secured with a latch that is lifted when peeking outside.
Double Doors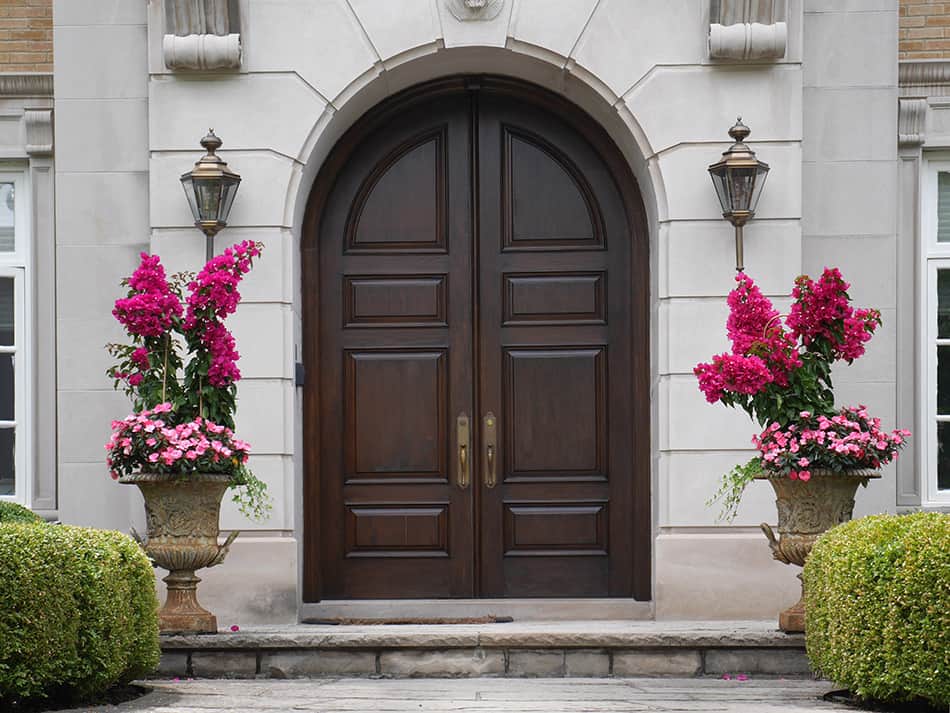 Think big, think grandiose. Nothing grabs the attention of guests or neighbors like a chic wooden double door. They elevate the house to palace status because of their grand appeal. Moving furniture or other wide items will never be a nightmare, and if made in glass, they will flood much more light into the house.
However, these doors are easily susceptible to robberies due to their center-locking system, but it will all come down to purchasing the appropriate locks to safeguard this door.
Paneled Doors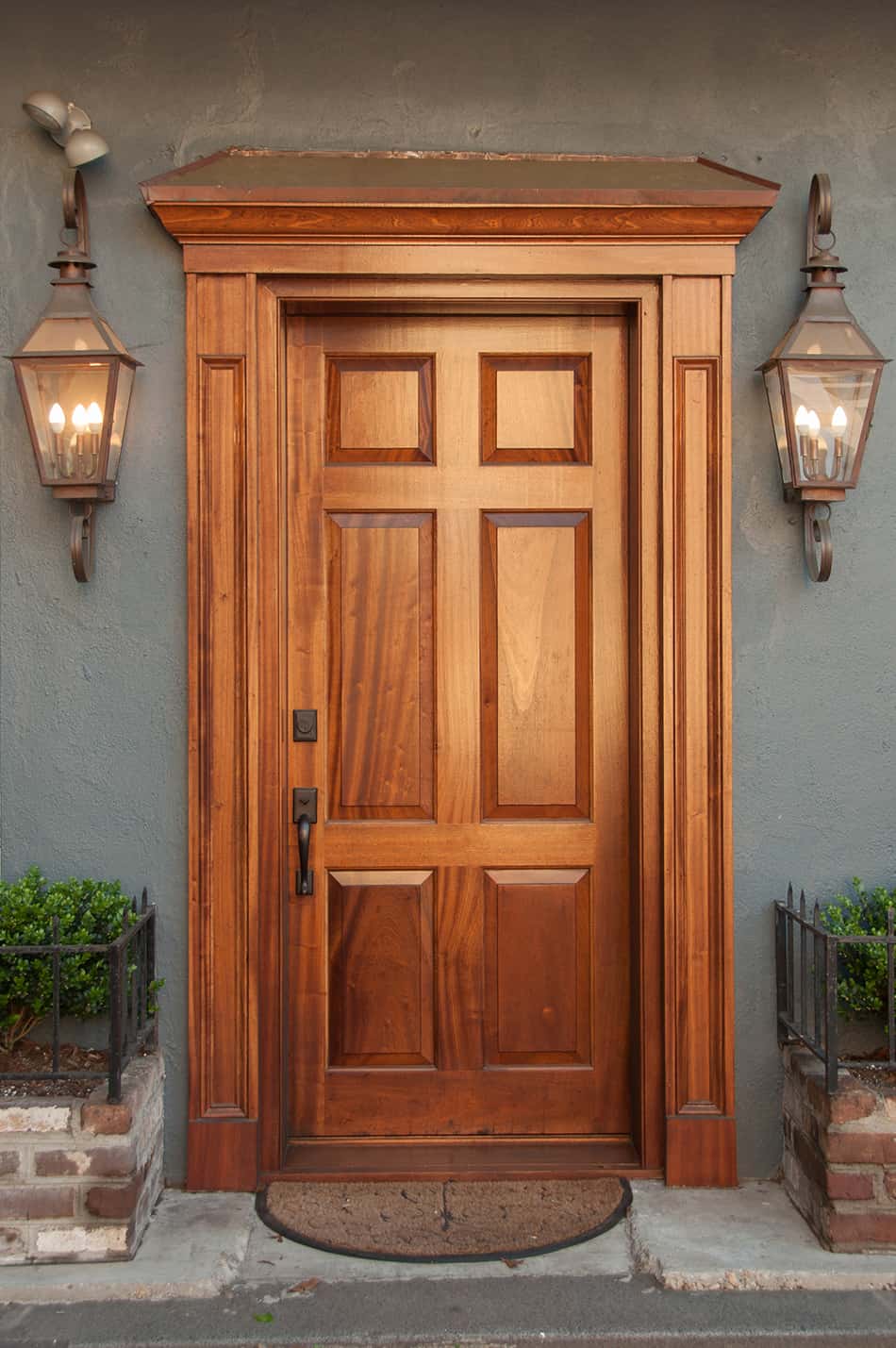 These are one of the most popular door designs, installed with either glass or wood. Wooden panel doors are very chic and add more flair to a rather plain door.
The panels can be single, double, or quadruple; it all depends on the style you are going for that matches the personality of the house. The glass panels add more light to the house but are more vulnerable to theft.
Carved Doors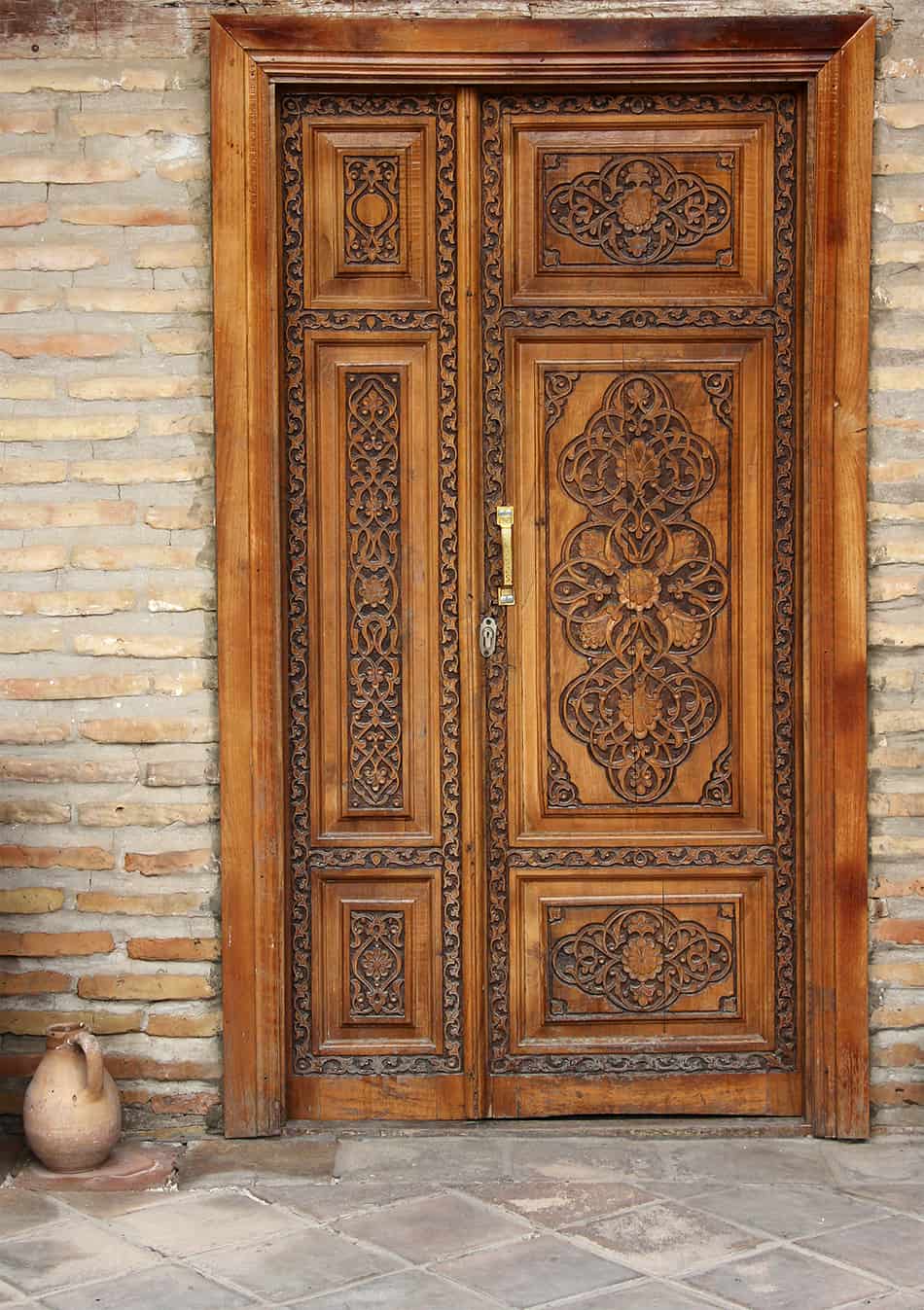 Looking for something that will astonish anyone that visits your house, look no further than carved wooden doors. These door designs are larger than life, allowing you to carve out shapes of trees, animals, and even flowers.
As long as you have the right craftsman and the most durable wood type, this door will exude both toughness and beauty. These doors don't come cheap since they are customized but are definitely worth the extra change if you're willing to splurge a little more on your front door.
Flush Doors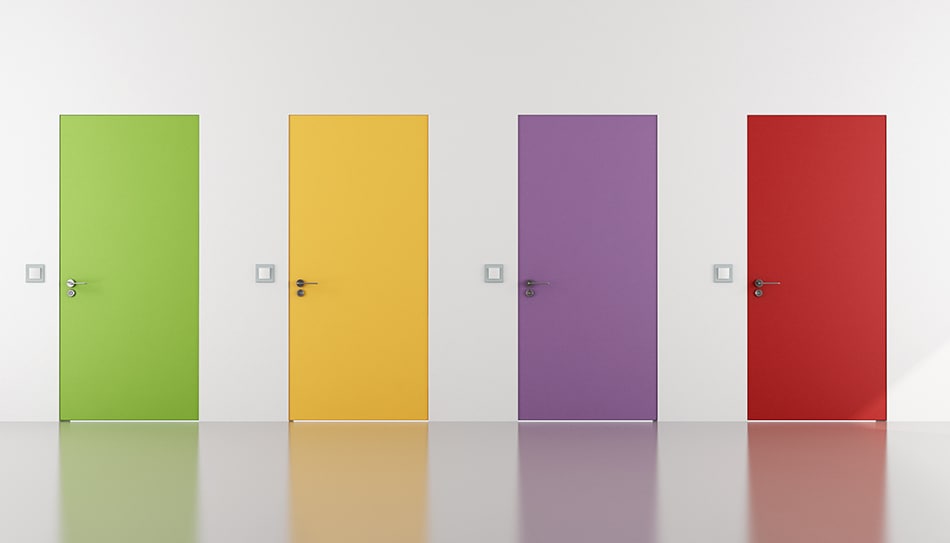 Heard the expression, "less is more"? Well, that's the purpose of these doors. The immaculate finishes of these wooden doors are what draws in minimalist homeowners. They are developed with entirely smooth panels, with materials ranging from plywood to fiberglass, the latter providing more security. These doors are very modern right now and used by many contractors on prominent houses.
Other External doors
While front doors are very important to the house, back doors or side doors should be carefully considered since they have some of the same functionalities.
French Doors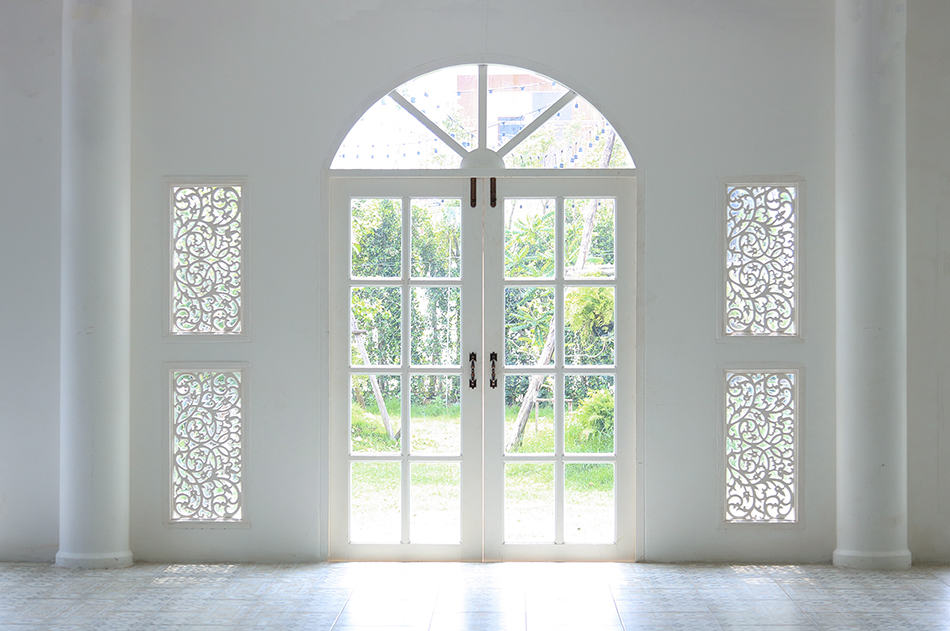 French doors compliment a house with an open-floor concept and are great for summer and spring since they wave in that cool evening breeze throughout the house.
Though immaculate and easy to install, these doors are vulnerable to theft due to the nature of their framework. Their locking system should have bolts at the top, center, and bottom for ample protection.
Sliding Glass Doors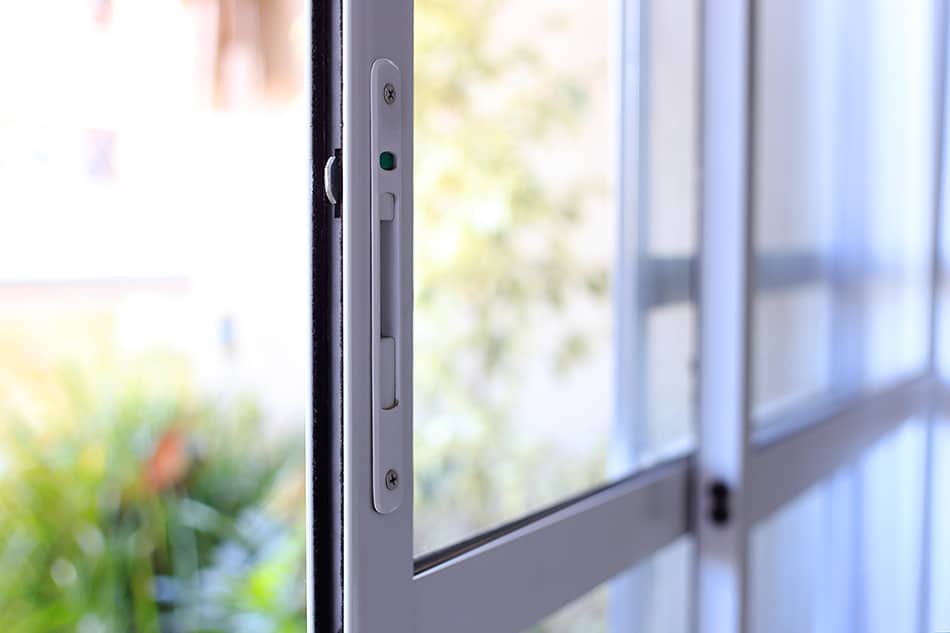 If your outdoor plan has all the makings of the perfect backyard, with a pool, patio, and deck, then sliding glass doors are the best fit for you. Like the french doors, these bring in even more light, and curtains can be attached to the doors on rods for more privacy and dimming of bright sunlight. These door locking systems offer very minimal security, so they should only be installed in houses with a fence.
Storm Doors
Storm doors, though often ignored, can provide great benefits to a family home during storms. They can be purchased in steel, fiberglass, and aluminum materials, but aluminum is much more useful because they are lighter yet offer excellent strength and durability.
Lock Systems
We have looked at various kinds of doors, their benefits, and their drawbacks. Now, let's dive into the appropriate door security locks for these doors since the core importance of a door is to protect lives and property in the house.
The most common locking systems on the market are deadbolts and mortise locks. Deadbolts offer much more security thanks to their bolting system; however, mortise locks are quite efficient as well, depending on the level of security in your neighborhood. These locks come in the variations listed below;
Electronic and Smart Locks
If you are the type of person that has fully embraced digital, then these two locks will do wonders for your front door. The electronic lock is opened by punching in a code on a keypad, while smart locks can be opened from anywhere with an authorized device like a smartphone. These locks may malfunction in case of a power shortage, so ensure they have the alternative of manually opening with a key.
Single-Cylinder and Double-Cylinder Locks
Single-cylinder locks are loved by many because of their simple functionality, which involves locking with the key on the outside of the door and using a thumb turn on the inside.
Double-cylinder locks use keys on both ends but are far more secure in instances where a robber breaking in through a sidelight window of a door will find that the door doesn't have the thumb turn mechanism.
When it comes to price, cheaper door locks may erode faster than high-end ones, especially when exposed to seasonal weather changes. Also, going for the more reputable brands such as Medeco and Baldwin may benefit you more long-term since they have been tried and tested.
Conclusion
To round things up, when shopping for your front door, look at aspects such as material, design, and, importantly, durability and security. Door locks should carefully be selected and fixed with the help of trusted and competent locksmiths.
If your head is still scrambled and not quite sure what options to go with, then ensure to hire a skilled and experienced contractor that will be able to make the right decisions for you.