Light gray is a color that, in interior design circles, was once considered to be drab and dull. It is a shade that doesn't offer much personality and is void of color, but this is a quality that can be useful when creating a neutral room.
Nowadays, light gray is one of the most commonly selected colors of paint to be used in home decor, and if you go to your local hardware store, you will probably find that more shades of light gray are offered than any other color.
This is also because there are so many varieties of light gray, and even the tiniest color adjustment can have a big impact on the resulting feel of a room.
Here we will look at some of the ways gray can achieve different looks in a home and which colors work best alongside it.
Light Gray in Home Decor Styles
Minimalist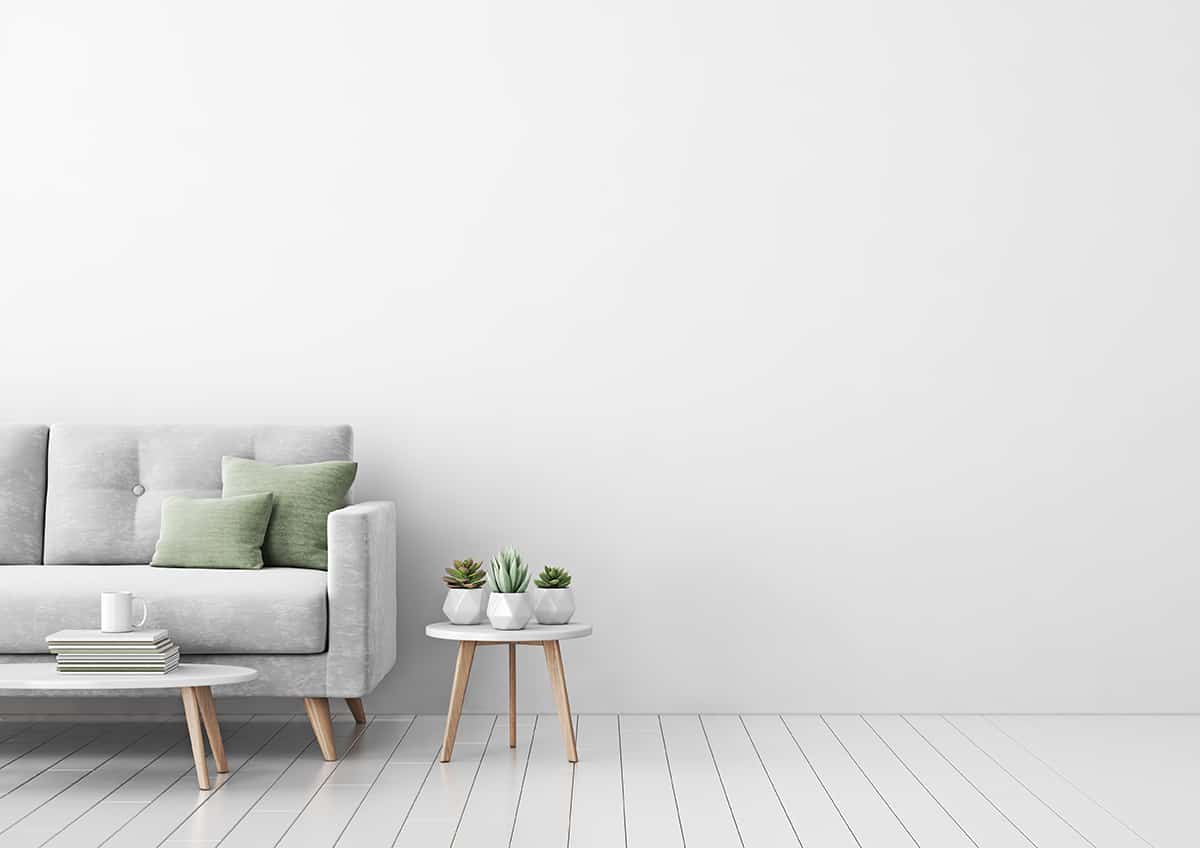 Light gray is a color that features heavily in minimalist design. This is because it is a color that is simultaneously stark and modern.
Very pale shades of light gray can look almost white in some lights, and so these can be used in place of white so that a minimalist room doesn't look too clinical. For example, in a minimalist living room, paint walls in an off-white shade of gray to create a fresh and soothing feel that will be easier to live with than pure white.
Light gray works well as a great background shade in minimalism because it is unfussy and doesn't have any lingering associations with specific trends or styles.
Modern Luxury
Light gray can be used as a wall color or a fabric color in modern luxury-themed rooms.
Choose pale gray velvet upholstered dining chairs for an elegant formal feel in a dining room, and set this against a dark gray backdrop for depth and intimacy. In a modern bedroom, opt for light gray wallpaper with a subtle sheen to achieve a luxurious atmosphere.
Although gray works well with a wide range of colors, a modern luxury theme looks especially high-end when only various shades of gray are used, such as light gray walls and dark gray bed sheets.
Antique Inspired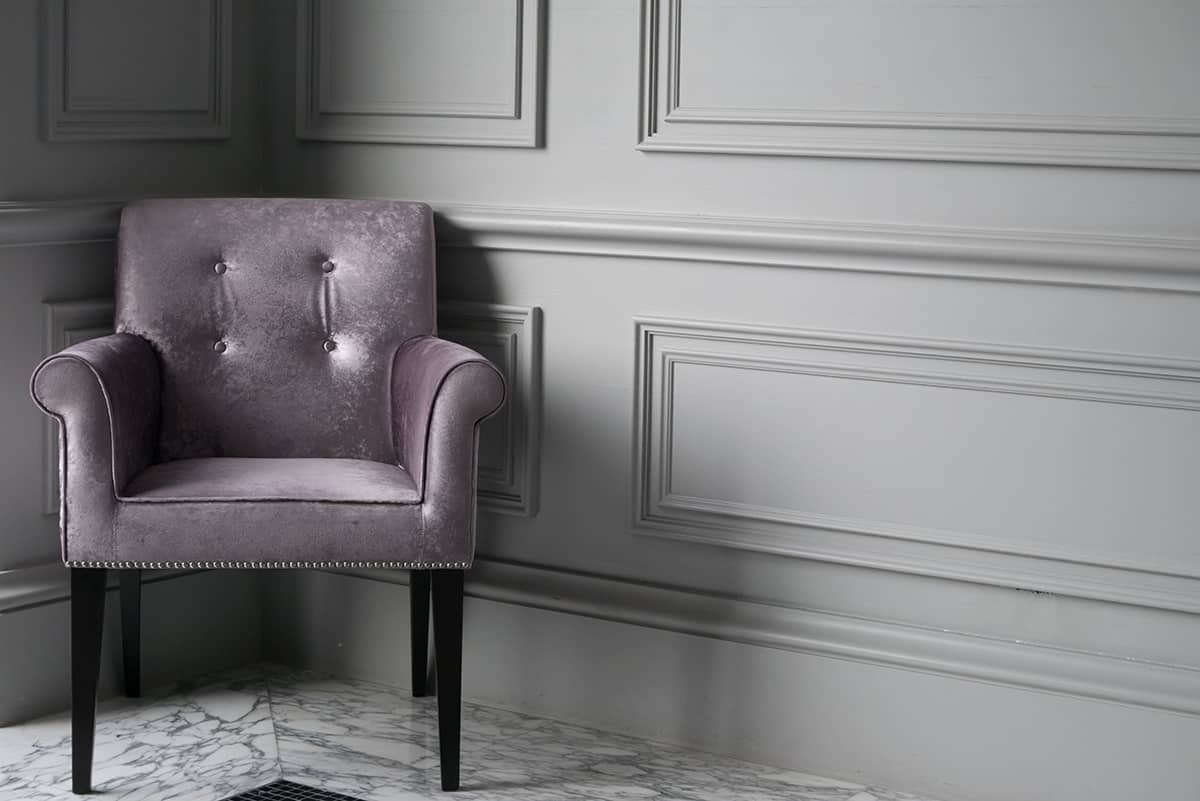 Old-world-style rooms are more commonly associated with warm and dark colors such as mahogany, burgundy, and hunter green, but if you want to create a space that nods to antiquity while still maintaining a contemporary air, use light gray as your base color.
This works because gray is an inherently modern color, but when used in more traditional styles, it balances a sense of new and old. To achieve this, for example, upholster an antique chair with light gray crushed velvet fabric. You could also spray an antique-style photo frame with pale gray paint.
Bright and Airy
Light gray is a versatile neutral that works really well as a wall color in a bright and airy space. If you have a south-facing room that receives a lot of natural light, then a pale gray paint color on the walls will balance out the natural warmth and make for a space that feels bright and cool.
Light gray can be seen as an updated version of more traditional neutrals such as cream and beige.
If you want to upgrade the look of a room but don't want to choose a specific color, then light gray is a great modern option. It will make a room feel instantly contemporary compared with beige colors, which can look a little drab or dated.
It also works well with any other color you could think of, which means that a room painted in light gray will be able to stand the test of time as you progress through various trends or fads.
For example, if you want to swap out your current black leather sofa for a mustard cotton sofa in the future or change your green curtains to pink, you can be sure that your light gray walls will still work, and you won't have to repaint them.
Coastal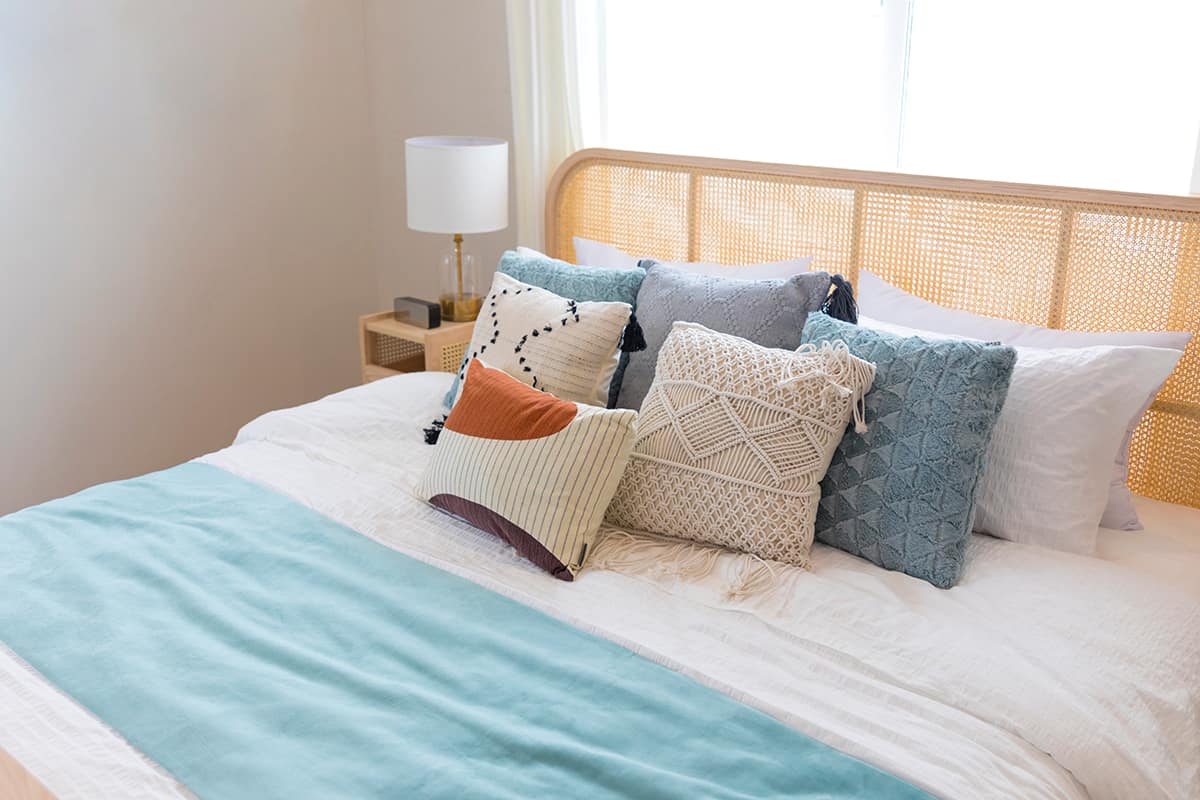 Light gray is a cool and soft color to use with blues and whites for a coastal-themed room. You could even use it in place of one of these shades for an alternative coastal style.
For example, paint walls white and choose linen light gray sofas for a breezy coastal vibe, or paint walls in a light gray shade and set this against ocean blue colored curtains. The cool tones in light gray mean that it gives off a refreshing feel which works well in a coastal-style space.
Country Chic
Traditional country cottage colors do not usually include shades of gray, but light gray can be incorporated into rooms of this style if you want to update them and make them feel chicer while maintaining a cute cottage style.
Paint walls in light gray and use this as a background for lavender floral curtains or a green patchwork comforter. Gray furniture can also work nicely as a modern take on a country style.
Consider chunky rustic wooden furniture with a light gray oak stain.
Scandinavian
Scandinavian styles are often based around light gray. It feels modern and yet is neutral enough to be able to use various bright colors with it.
In a dining room, paint the walls in light gray and then choose mismatched dining chairs painted in aqua blue and bright yellow.
Light gray allows other colors to take center stage and be the star of the show while maintaining a contemporary backdrop that is not stark or hostile like pure white can be or too wholesome or warm like beige can be.
What Colors Go with Light Gray?
Dark Gray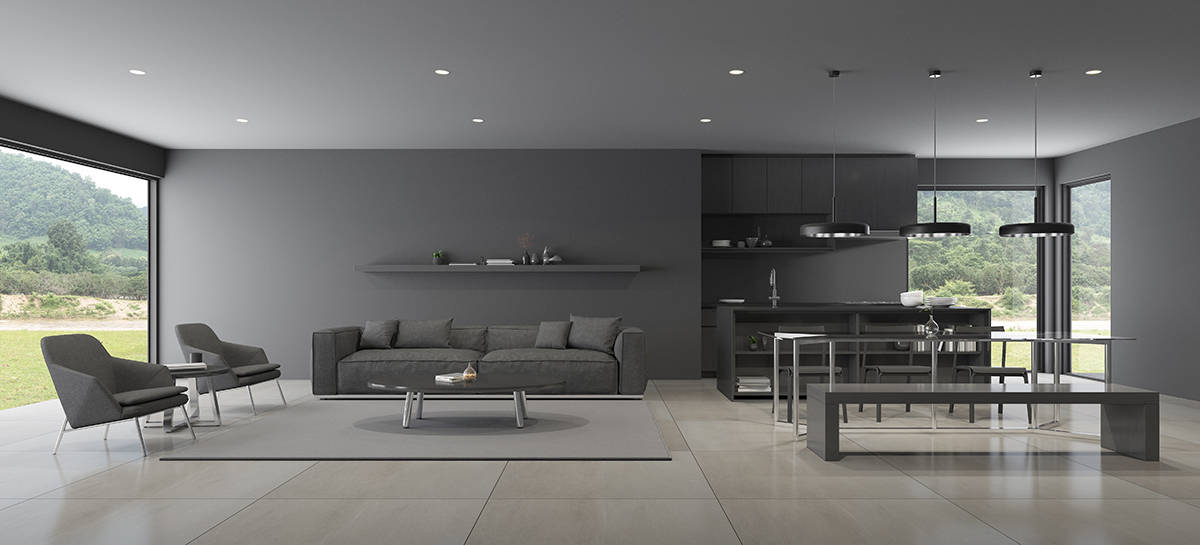 For a high-end look, pair light gray with dark gray. The contrast of these two shades helps to add definition to a room, and they look classic and timeless.
Paint walls in dark gray for a moody atmosphere, and contrast this with light gray painted trim and light gray heavy curtains.
A light gray room can benefit from some shocks of dark gray to help ground it and prevent it from feeling lifeless. Opt for a dark gray rug or dark gray cushions on a mid-gray sofa.
Yellow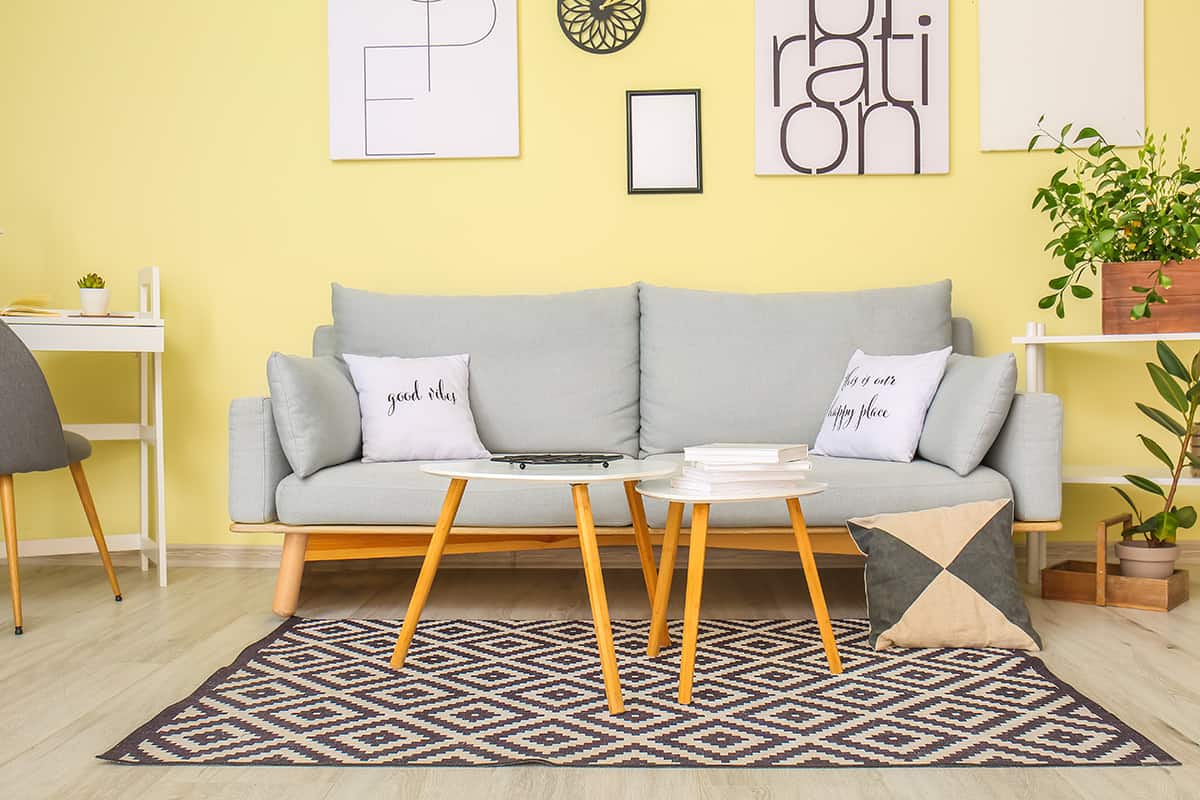 Gray is among the popular colors that pair with yellow. With light gray, bright yellow works best as opposed to deeper yellows like mustard which hold up better alongside darker shades of gray.
On a light gray wall, choose art framed in glossy bright yellow frames or upcycle furniture by painting it in a bright shade of yellow and positioning it against a light gray wall.
Yellow bedding will be toned down by pale gray cushions, or you can liven up a light gray dining room by adding a bouquet of bright yellow daffodils.
Black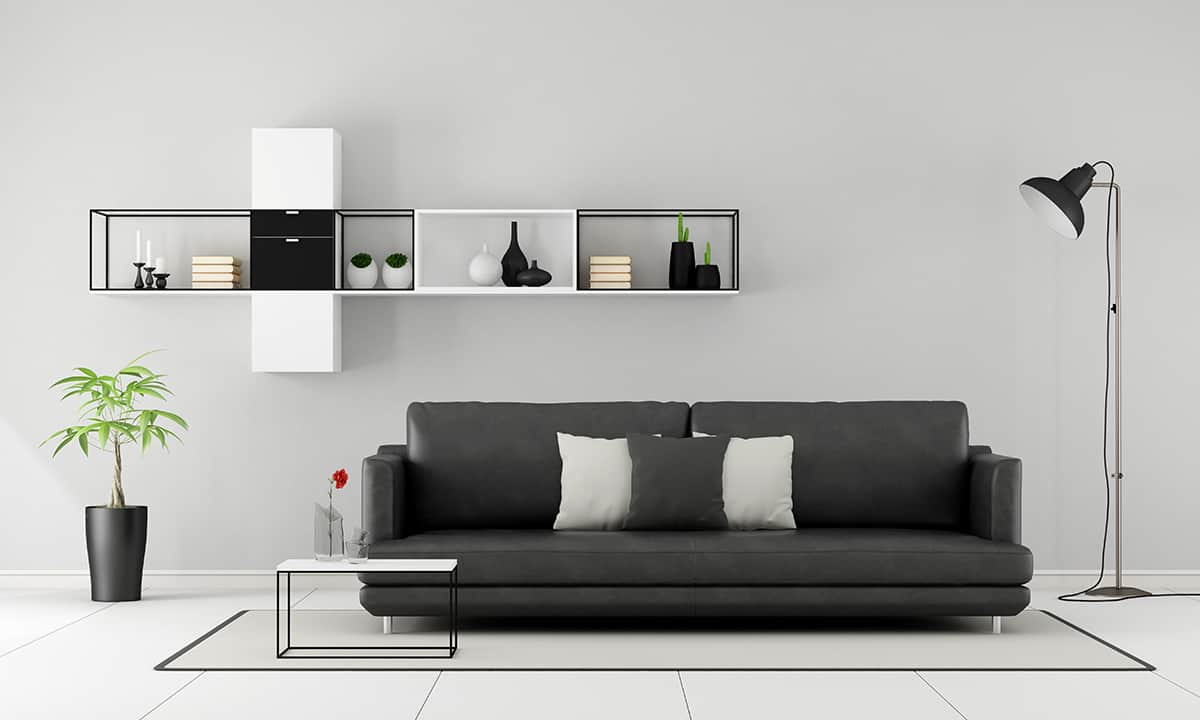 Black and light gray can be used together to achieve a modern take on monochrome.
The contrast between the two will not be as stark as that of black against pure white, which can make the monochrome look easier to live with as it won't feel so harsh to the eyes.
Choose a striped or zigzag patterned rug in light gray and black, with a black sofa and light gray cushions.
This light gray and black color scheme works well in a kitchen or bathroom because it looks clean and contemporary. Choose black kitchen cabinets or a bathroom vanity unit in matte black and top this with pale gray marble countertops.
Gray herringbone tiles will also look striking against a black-painted wall. In a bedroom, paint walls in light gray and add drama to the space with a black metal bed frame and black cushions.
Blue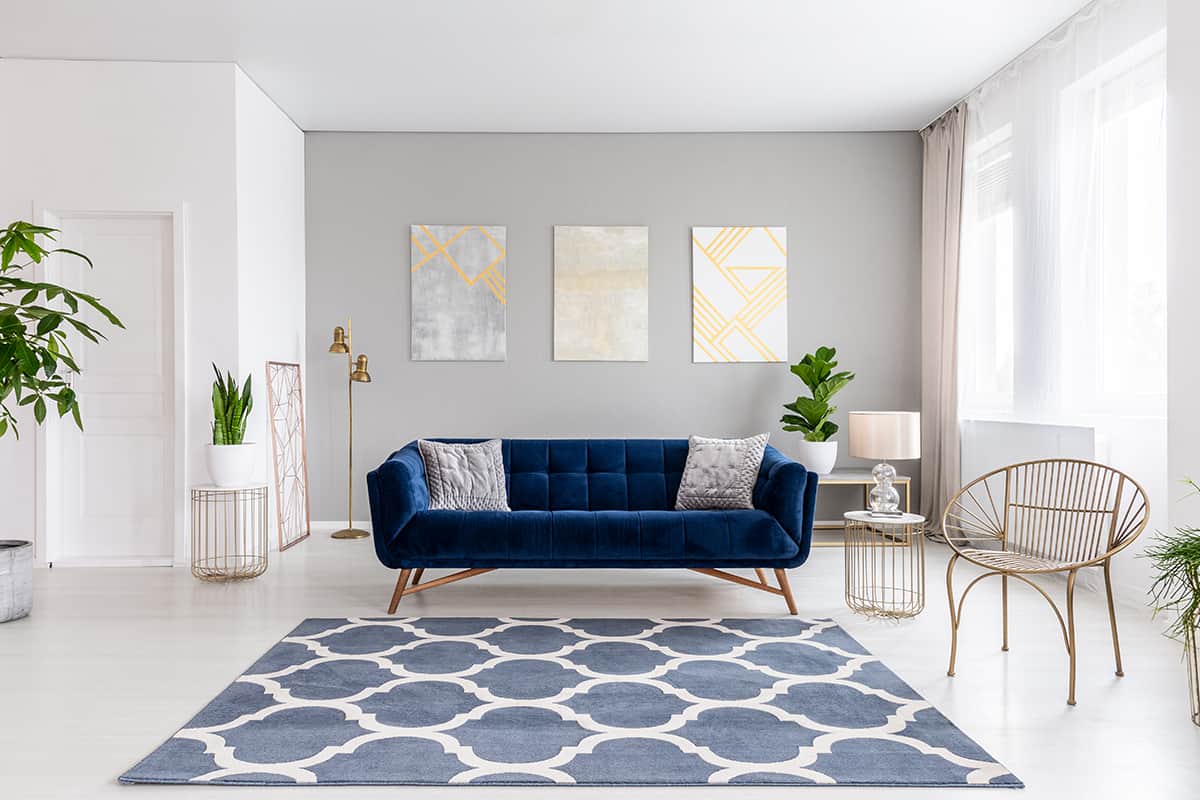 Light gray is one such color that goes with any shade of blue, from soft aqua blue right through to navy blue. The shade of blue you opt for will define the style and feel of the space because light gray alone does not achieve this.
Pale blues with light gray will make for a calming and relaxing space, while darker blues will help light gray feel cozier.
Blue and light gray can be used to create a coastal theme in a room, and they can also benefit from the addition of a third color, such as yellow for a sunny coastal vibe or red for an Americana coastal style.
Pink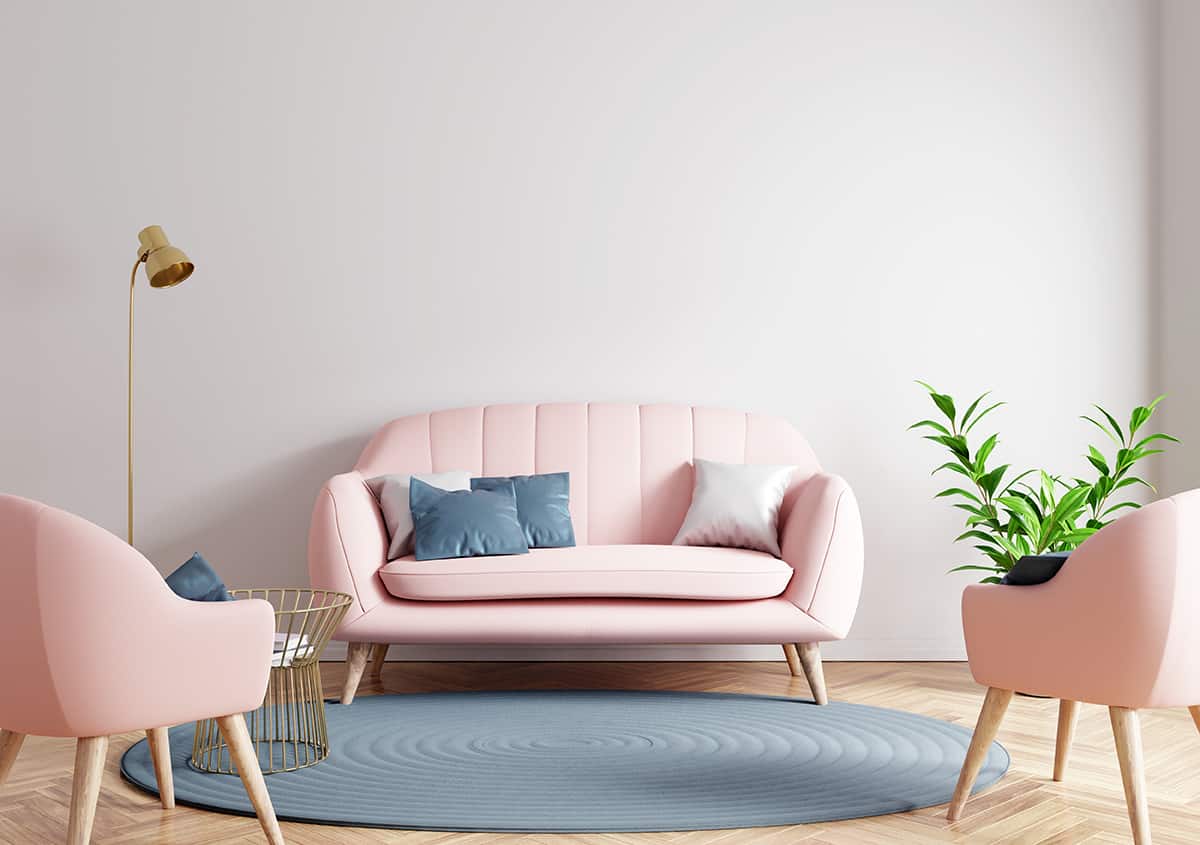 Gray is not an especially contrasting color to pink but the pink shades have a very different energy, so it can be used to change the feel of a gray room. While light gray is cool and refreshing, pink is cheerful and uplifting.
Choose shocks of hot pink to bring a bohemian feel to a light gray room, or choose blush pink for a softer and more relaxing energy.
Other shades of pink which contain more orange, such as peach, salmon, or apricot, will also work well within a light gray space. Hang salmon pink curtains in a pale gray room to brighten it up.