Khaki is a sandy shade of light brown with yellow undertones. It is not the same as khaki green, which has more of an olive green color. Khaki is synonymous with military uniforms around the world, but particularly in desert environments where it offers a good level of camouflage.
This is an earthy shade that makes for a nice neutral shade in interior decor. It is warm while also having a dusky feel, which makes it appear contemporary. Here we will look at ways to use khaki in home decor and which colors work best with it.
Using Khaki in Home Decor
Khaki can be used in place of dark beige in most home decor styles, making it a very versatile color. However, there are certain interior themes that will make the most of khaki, or where it will help to define a specific style, and these are listed below.
Botanical
Khaki works well as a base color in botanical-themed rooms. Paint walls in khaki and hang large framed prints of foliage on them, and then opt for a green sofa with khaki leaf print cushions. The botanical theme can also incorporate a floral motif, which will add more colors to the mix.
Dried lavender in a frame will look good against a khaki wall, and you could then add touches of purple around the room to coordinate with it. Pale pink will also look stylish in this theme alongside khaki.
Natural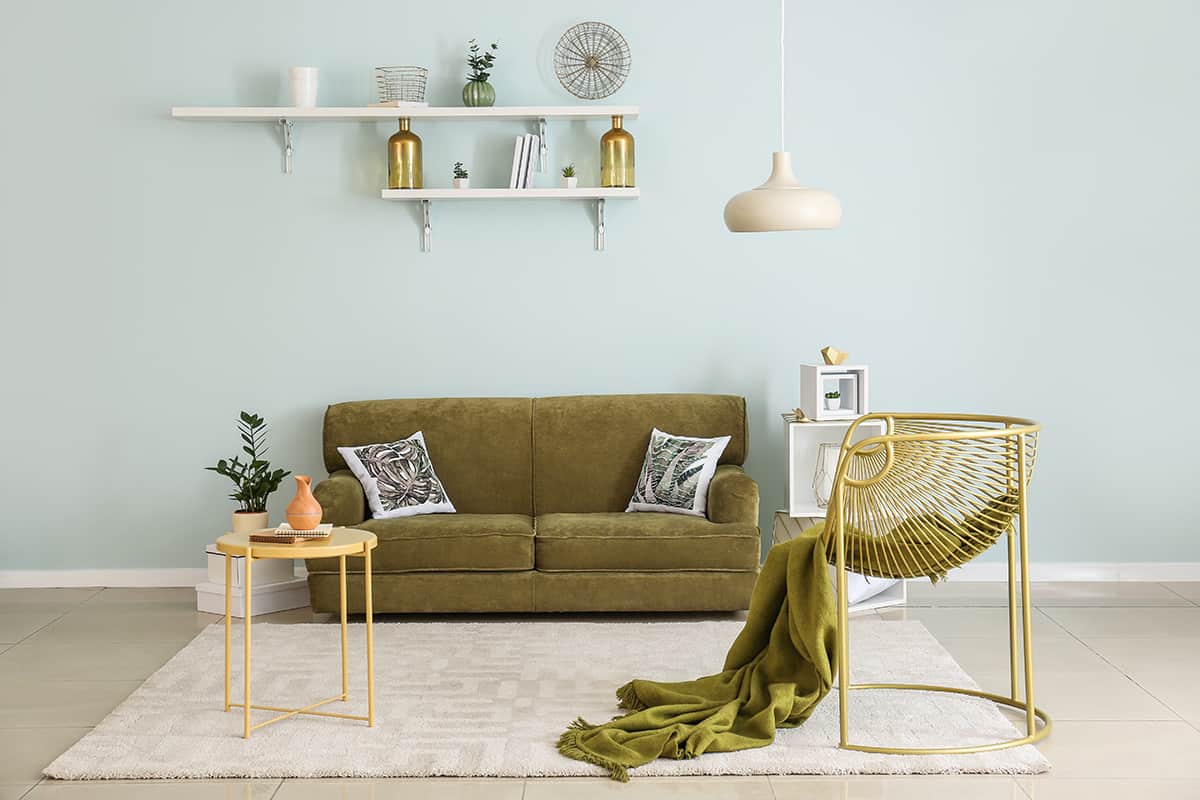 Natural themes are big news in interior design right now. You can achieve this by using khaki in various spots around the room, along with other earthy and natural tones.
For example, choose a khaki-colored rug and set a tan-colored sofa on it, and use khaki-colored woven baskets for storage. Khaki linen lampshades will also accentuate a natural style, with dark wood lamp bases or black metal bases for a more modern and minimalist style.
There is sometimes some crossover between natural and botanical interior themes, with houseplants being a common element in both, along with shades of green and warm neutral tones.
The main difference is that natural themes focus on earthy and muted shades and natural textures, while botanical themes can be interpreted as slightly more feminine or classic, with less neutral shades used.
Elegant
Khaki is a color that is typically associated with natural environments, but that doesn't mean you can't use it in a more refined space. Use suede khaki curtains in a formal living room to create an elegant air or velvet khaki dining chairs around a formal dining table.
An elegant style can easily be achieved in a room by using khaki alongside other neutral shades in rich textures, along with gold metal fixtures and fittings. In a bathroom, paint the walls in a khaki color and opt for natural stone tiles for a classy and elegant vibe.
Exotic
Use khaki as a base color in an exotic-themed room to ensure the more tropical colors don't become overpowering. As khaki is a color naturally found in exotic locations, it makes sense that this would be included in this kind of decor style.
Set vivid emerald green lamp shades against a khaki-painted wall and bright violet cushions for a shocking hit of color on a khaki sofa.
Colors to Use with Khaki
Khaki is a warm neutral shade, so it can be used with most colors you can think of. The colors listed below are some of the most complimentary colors for khaki.
Tan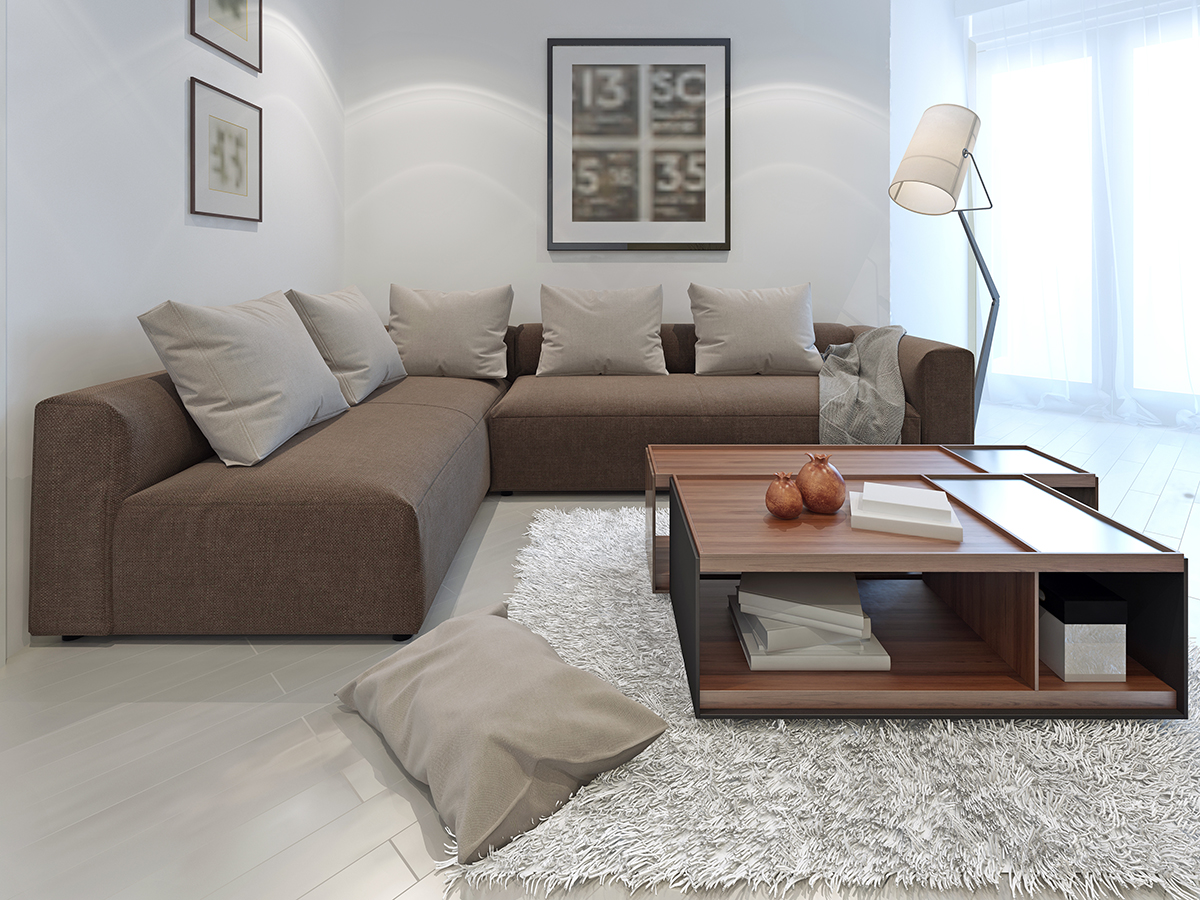 Khaki is a light shade of brown, while tan is slightly darker and has a more orange hue to it. These colors look warm and inviting together, and they can be used to create various styles, including rustic, minimalist, and natural.
Set a tan leather sofa against a khaki wall for a mild shade contrast, or use a tan-colored rug on a khaki tile floor. These colors can be layered against each other to achieve a classy, contemporary look that works well in any room in the home.
Chocolate brown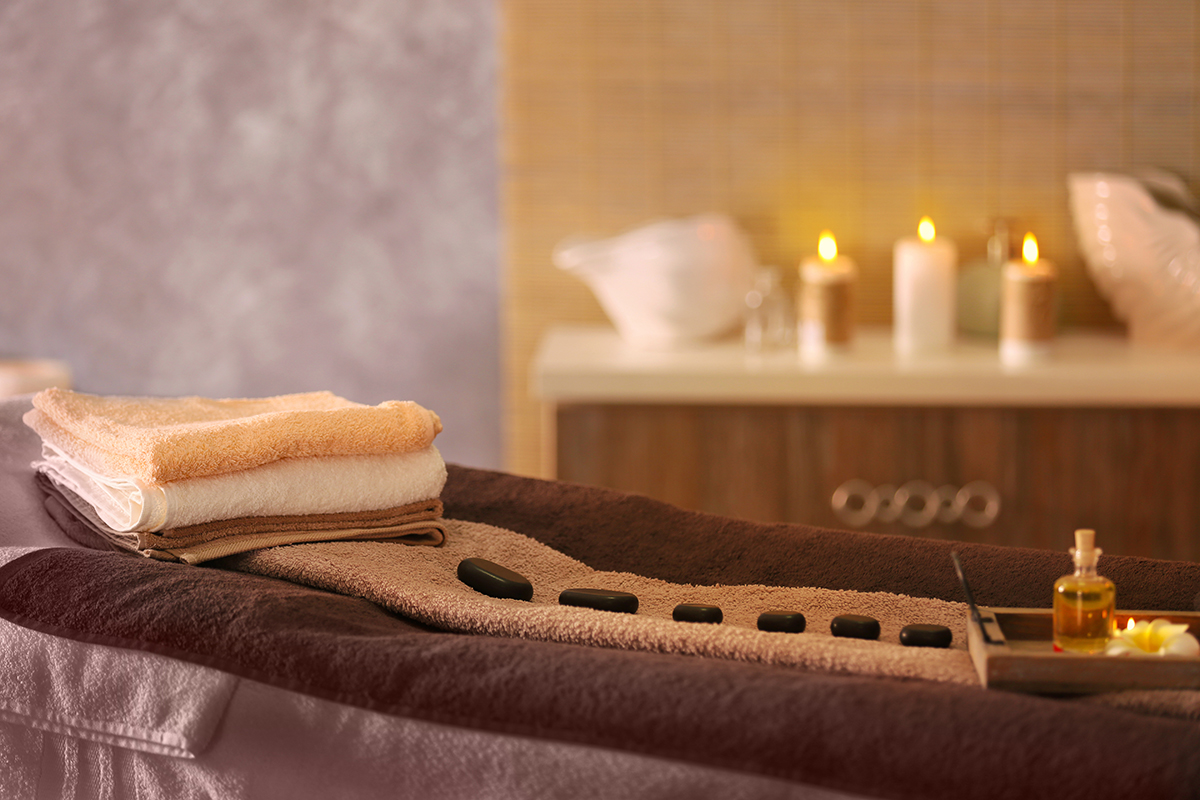 The rich depth of chocolate brown provides a nice contrast against the paler tones of khaki while still maintaining warm energy. Choose heavy chocolate brown suede curtains against khaki-colored walls to provide definition and frame windows. Khaki can also be used as an accent color in brown rooms to add a lighter contrast.
Khaki is a color that works really well together with chocolate brown because both colors are frequently seen together in nature, for example, with khaki as a sandy beach or a sandstone rock formation and brown as tree trunks or the shell of a coconut.
If you struggle to coordinate colors, then look to nature and find colors that appear together organically, as this is always an indicator that the colors go together.
Olive green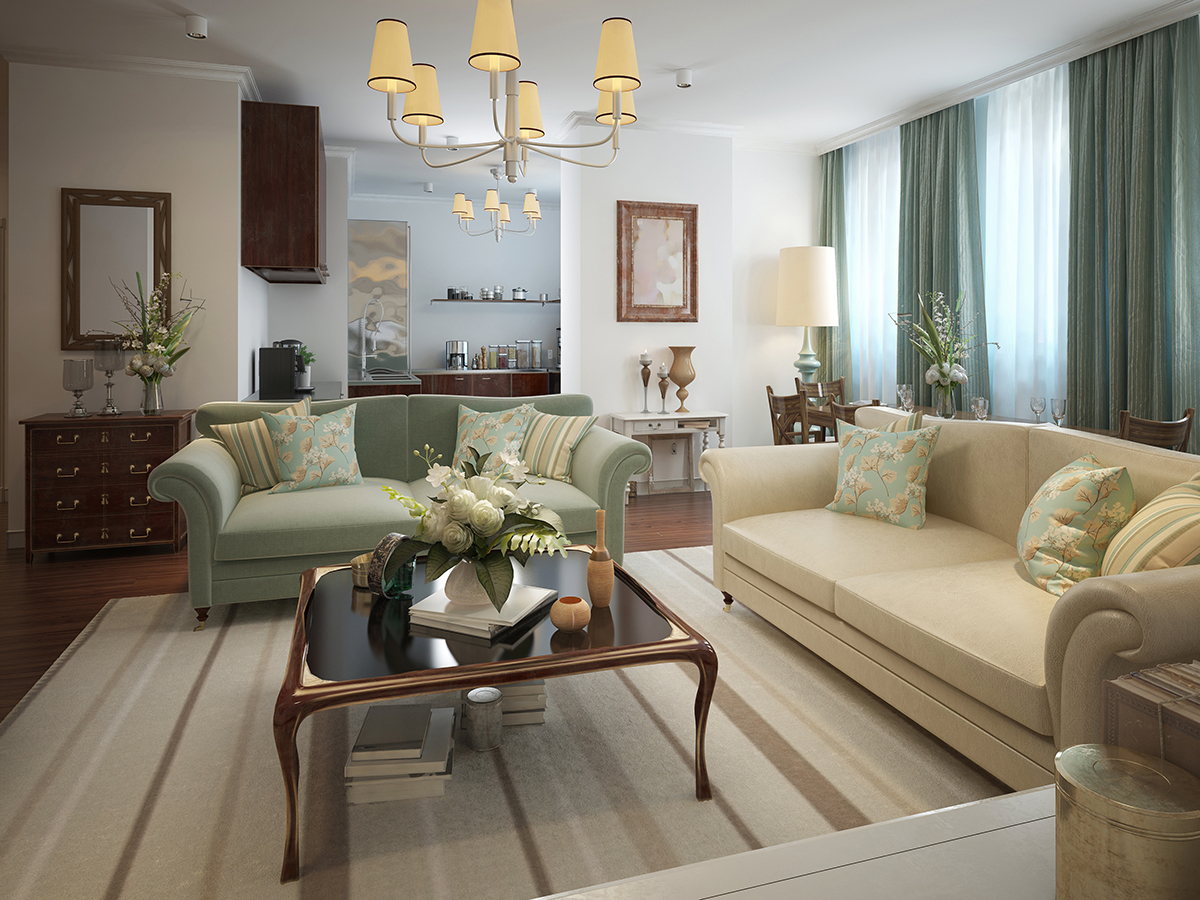 As an earthy shade of green, the khaki color palette combines well with olive green, which is also an earthy shade. Use the colors together in a natural themed space that will feel refreshing yet soothing, taking inspiration from the natural world outside of our homes.
Use olive green leaf prints on fabric or as artwork to bring a botanical style to a khaki-colored room, or find a botanical wallpaper using both of these colors. Olive green also looks great in velvet upholstery to create an interesting contrast of luxury and natural styles.
Dark blue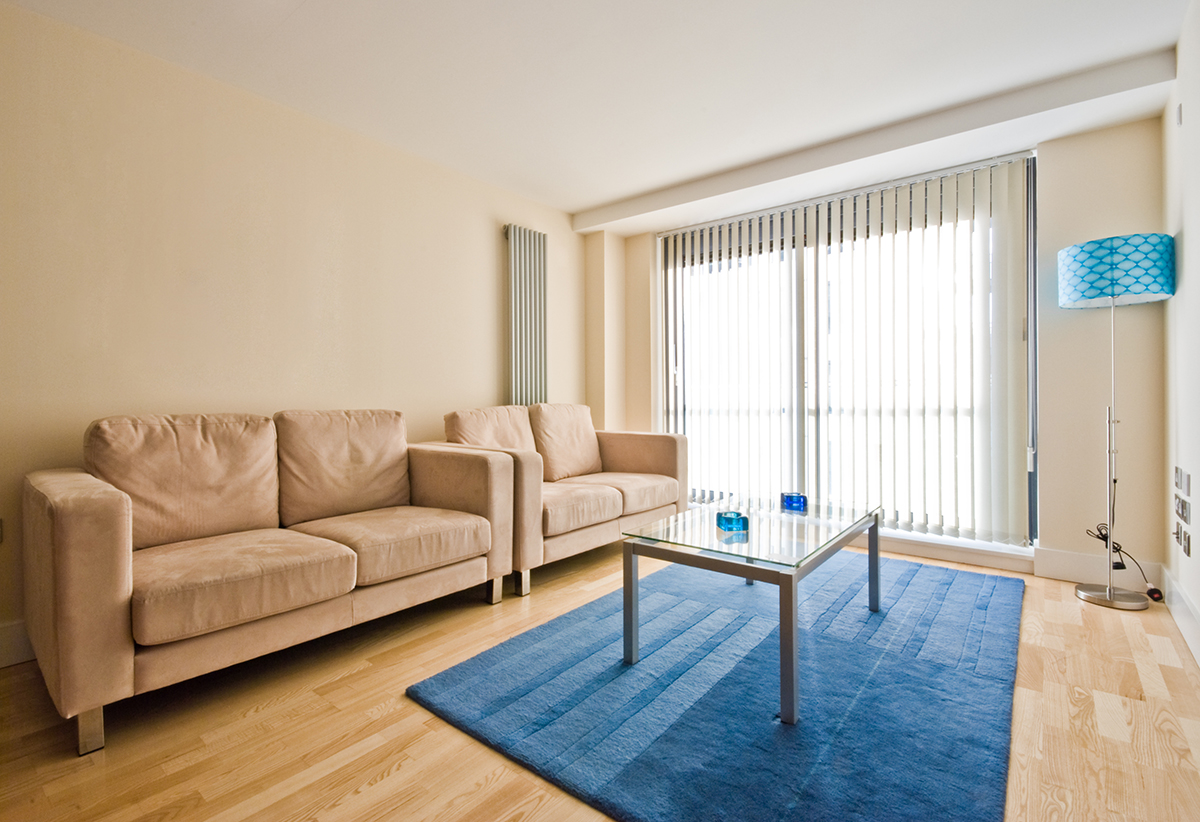 A khaki space goes well with dark blue to create a formal feel or they can be used to create a nautical theme. In a room with khaki-painted walls, use velvet blue upholstered sofas to make the space feel elegant, or opt for dark blue satin bedsheets to elevate a khaki bedroom.
For a nautical style, paint walls in dark blue and choose khaki-colored sofas to bring a neutral warmth to the space. Alternatively, add dark blue accents to a khaki-colored room for a fresh take on a coastal theme.