Brown is often dubbed a dull or boring color, but actually, this is a color that can add a lot of warmth and comfort to a space. Chocolate brown is a rich and decadent shade of brown that is anything but dull, and in fact, it can be a great base color or contrast color in both fashion and interior design.
If you have chocolate brown furniture you are thinking about replacing because it doesn't go with your modern home, then think again. There are plenty of ways to update chocolate brown and give it a fresh style. Here we will look at colors that go well with chocolate brown and how to use them in your home.
Sepia Monochrome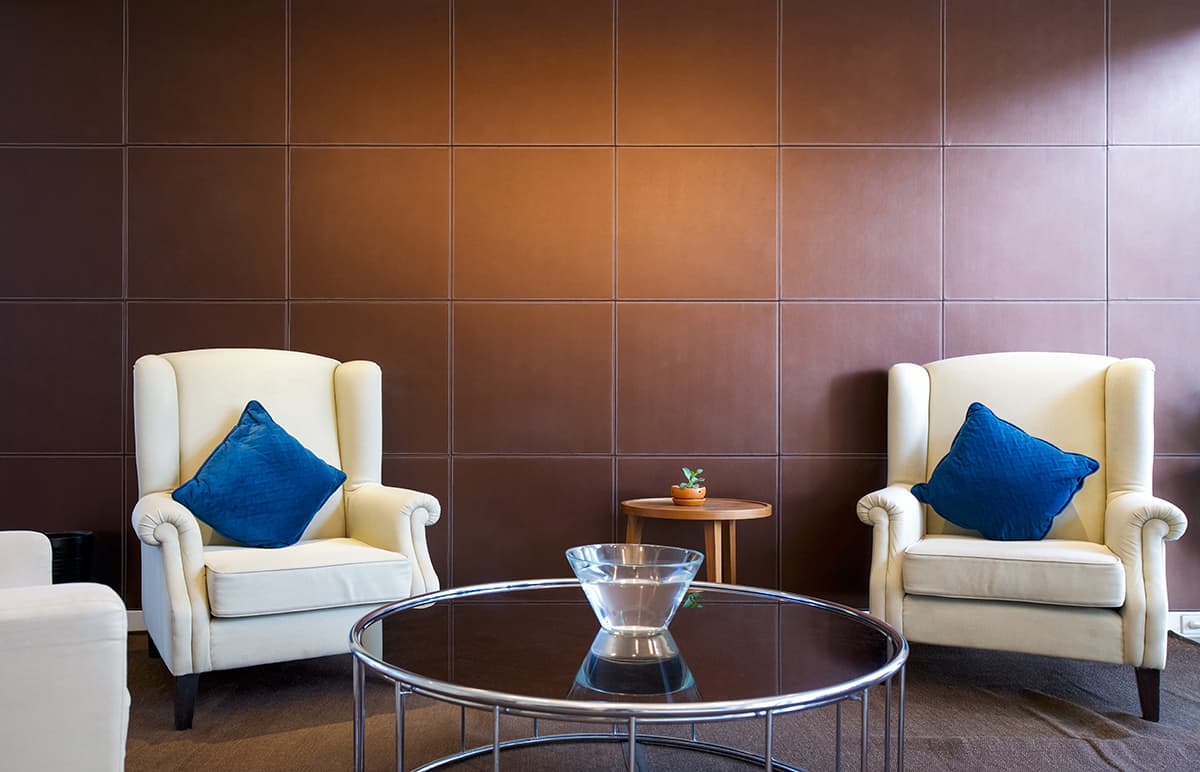 Colors to pair with for this style: cream
Monochromatic interiors are very stylish and classy, but when they are applied in the usual black and white or dark gray and white combinations, they can look quite severe.
This is especially the case in rooms that lack natural light, making monochrome interiors feel cold and unwelcoming. Using chocolate brown with cream is an updated take on monochrome that will result in a finish that is reminiscent of an old sepia photo, hence the term 'sepia monochrome.'
For a dark and moody atmosphere, paint your walls in a rich chocolate brown shade, and opt for chunky and cozy brown furniture such as a soft corduroy sofa in toffee, and then accent these darker shades with cream touches, such as fluffy cream cushions, or cream frames hanging on the walls.
Both chocolate brown and cream are warm shades that make a space feel cozy and inviting, creating a room you will want to be enveloped by and spend more time in. This is a color scheme that works especially well in living rooms and bedrooms where you want to feel safe and relaxed.
Alternatively, flip this color scheme, and use cream as your dominant color on walls and furnishings, with chocolate brown as the accent color for curtains, a rug, and an occasional chair. This will give you a more breezy, modern feel in the space while still ensuring it has a soft and warm feel.
Casual Contemporary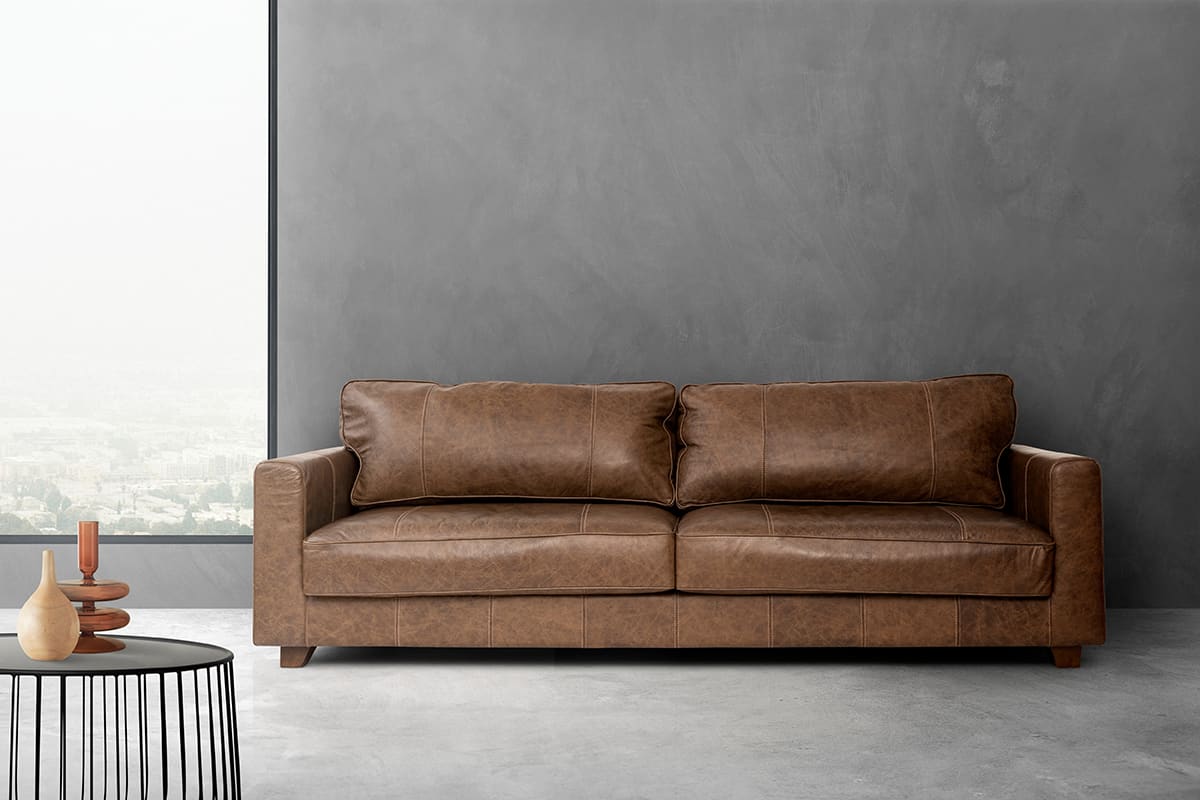 Colors to pair with for this style: gray
Brown and gray are two colors that are not often thought of as a good pairing, but as a warm neutral and a cool neutral, these shades can create a nice balance in a room.
Chocolate brown can feel dated or old-fashioned in some settings, so using gray alongside it is an easy way to update the look and give it a fresh, modern feel. Incorporating some greige decor items into the mix can also help create a seamless transition between brown and gray.
Edible Neutrals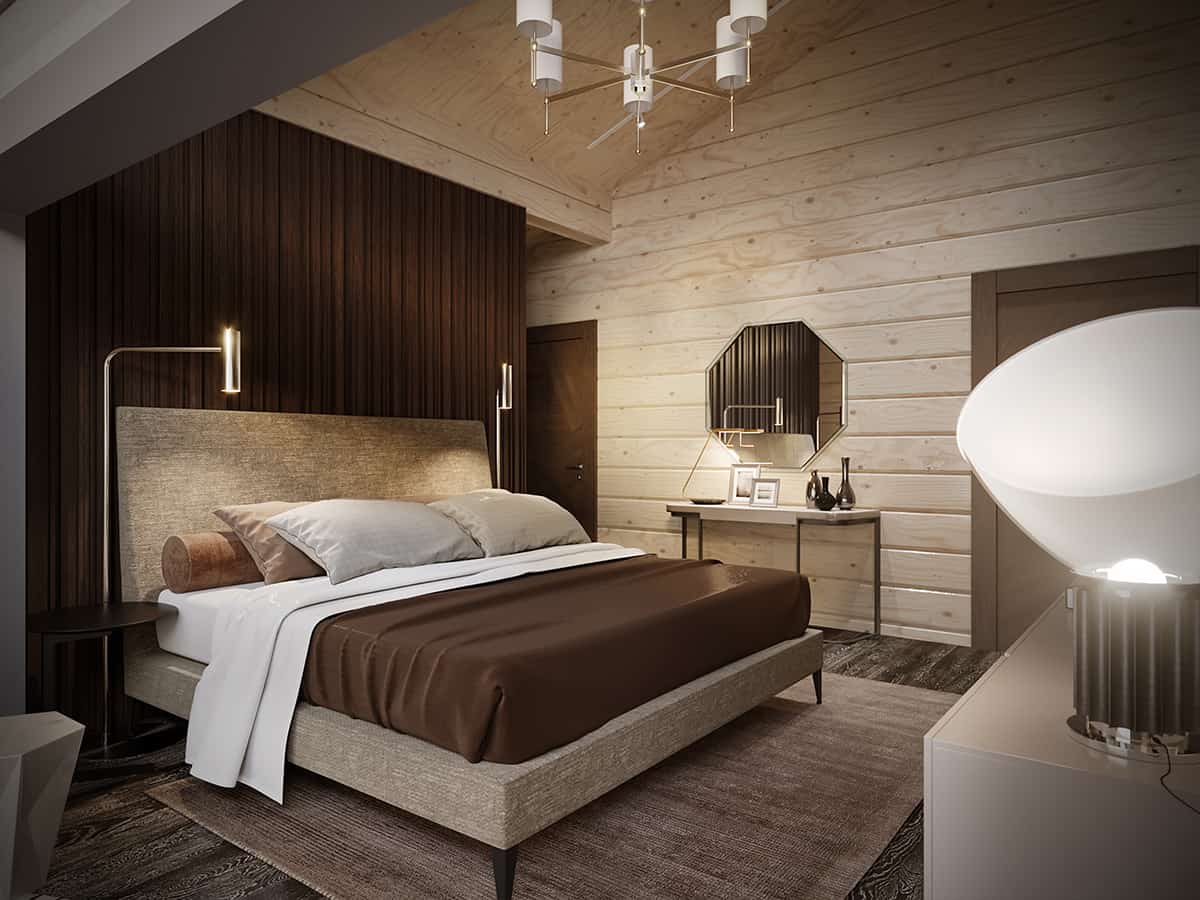 Colors to pair with for this style: edible neutrals (caramel, toffee, cappuccino, mocha, walnut, etc.)
Edible neutrals are the shades of brown that look good enough to eat and are named after foods. Some edible neutrals include caramel, toffee, cappuccino, mocha, cinnamon, pecan, walnut, syrup, gingerbread, and of course, chocolate brown.
Using these rich, warm tones together will create a really indulgent feel in a room, especially if you focus on soft textures and incorporate warm metallics like gold and copper.
Layering these shades can make for a neutral style that feels simultaneously inviting and contemporary, proving you don't have to choose between a modern and cool room and a warm and dated room.
Rich and Rustic (red, orange)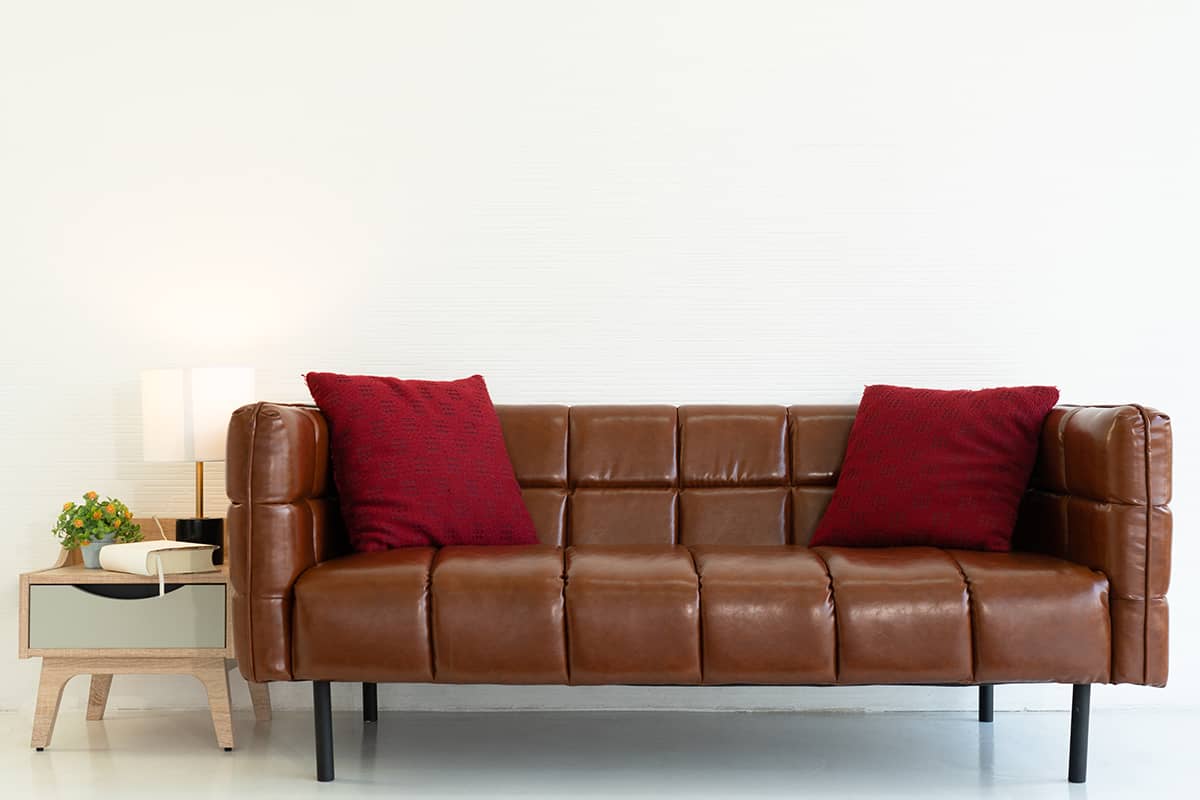 Colors to pair with for this style: leather sofa, wood, shades of red
Rustic decor is still a huge trend in interior design. It makes for a homely and warm space, and it is also super easy to achieve. For a rich and rustic look, accent chocolate brown with intense reds and burnt oranges.
A leather sofa is always a great option for a rustic style, which will look cozy and stylish in chocolate brown. Pair this with chenille or velvet cushions in red and orange to give the rustic style a soft touch.
Furniture is where you are going to make the biggest impact with the rustic style, so opt for wood in a rich chocolate brown color, in a raw or unvarnished finish. Use heavy curtains to dress windows and an animal print rug to enhance the rustic look. You could also consider painting the walls in a shade of red, which will create a moody atmosphere with a rustic style.
Vintage Cozy Cottage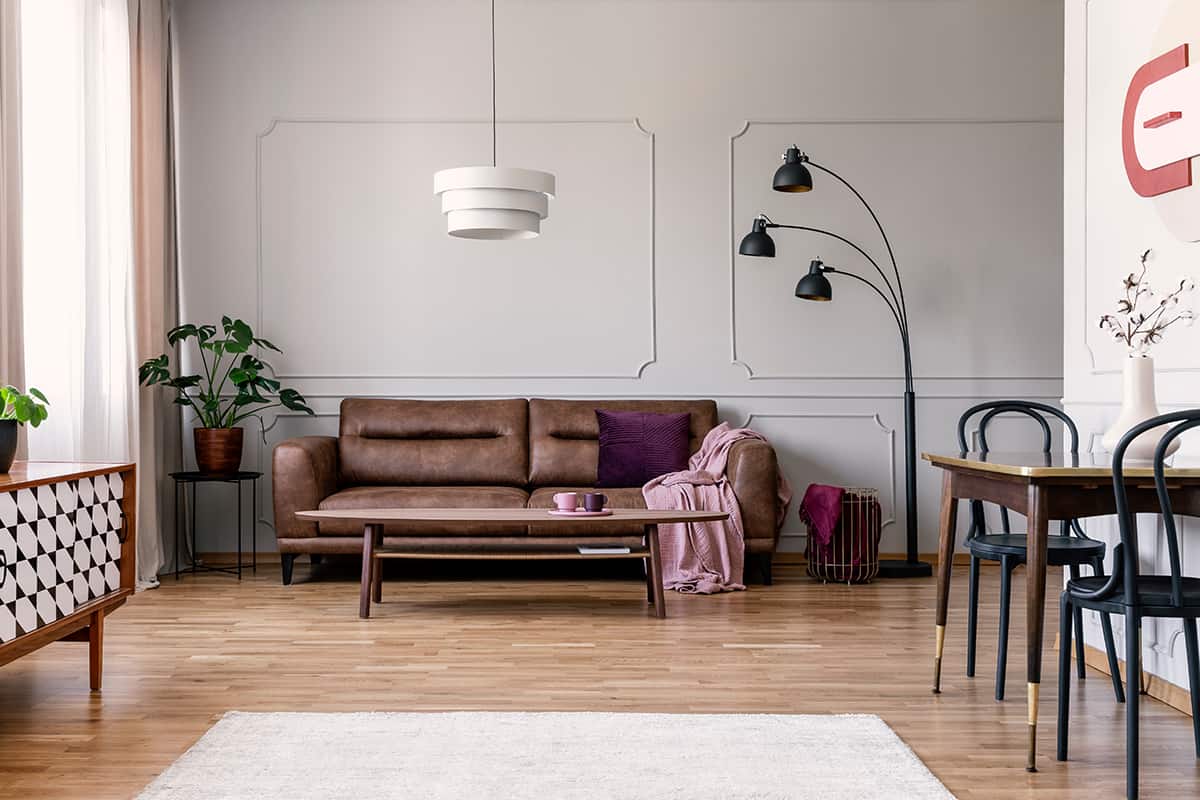 Colors to pair with for this style: a soft white shade for wall colors and pink or lilac floral accents
To achieve a vintage-style cozy cottage look using chocolate brown, choose a soft white shade for your wall color, and then use chocolate brown for furniture, with plenty of pink or lilac floral accents. A chocolate brown sofa would look cozy and comforting in this type of decor, which would instantly take on a vintage country vibe with the addition of cushions in a retro floral fabric.
You could also opt for chocolate brown wooden flooring and accent this with a shaggy pink rug to tie in the cushions. An accent wall using a floral wallpaper would also add an additional vintage styling to a space.
Choose tapered lamp shades to maintain an authentic country cottage look, and have patchwork quilts draped over an armchair or the end of the bed. Using chocolate brown with off-white and pink will add warmth to this decor style.
Crisp Contemporary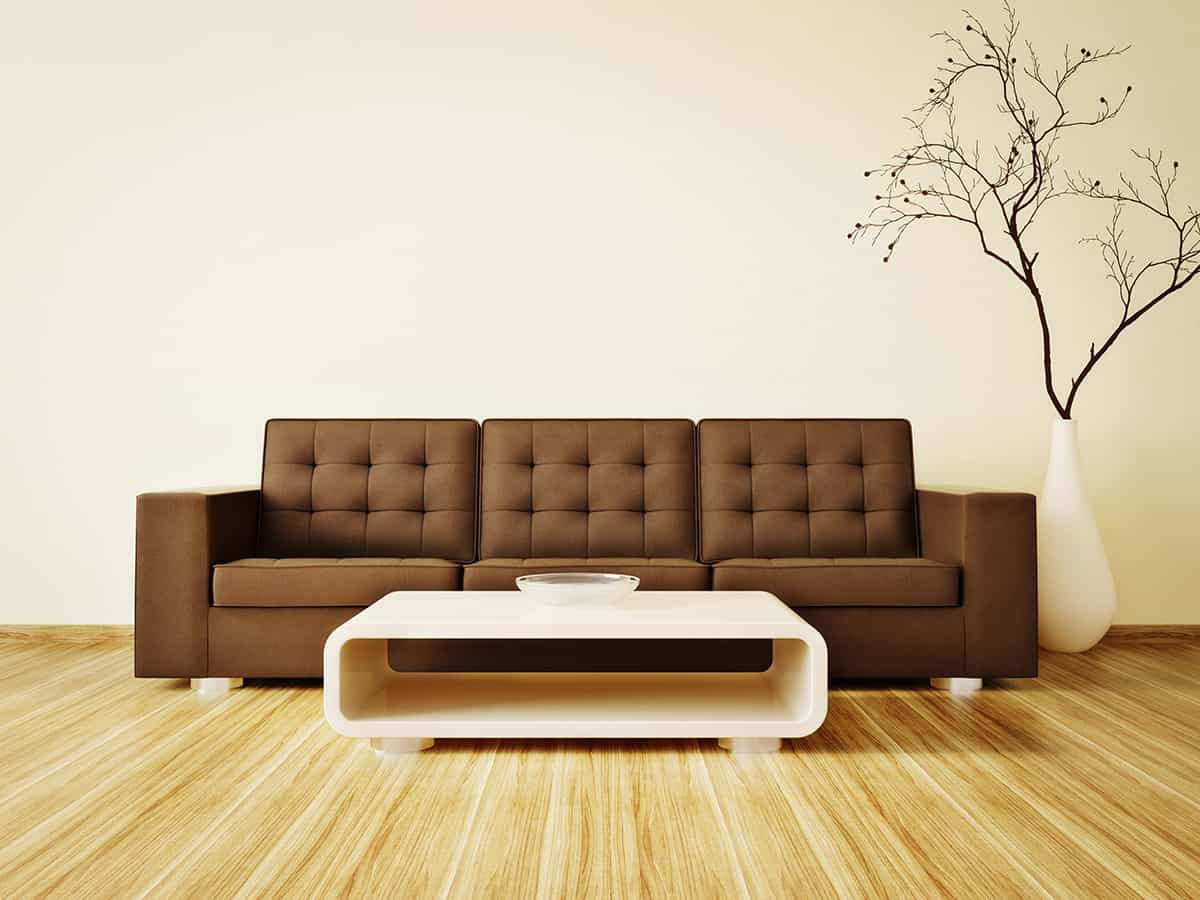 Colors to pair with for this style: crisp white for walls and accessories
Brown has a reputation for being a musty old-fashioned color, but it can look surprisingly elegant and modern when paired with crisp white. Rich chocolate brown wooden furniture or wooden flooring will look sophisticated alongside stark white walls and accessories.
In a bedroom, choose a dark chocolate brown wooden bed frame and crisp white bed sheets, along with white walls. Keep it simple with accessories for a minimalist style and just a few small dark wood photo frames on display to tie in the chocolate brown color scheme.
This is also a color scheme that works really well in a bathroom if you want to achieve a classic contemporary look. Opt for a chocolate brown wooden vanity unit and glossy white subway tiles for the backsplash.
Classic and Comforting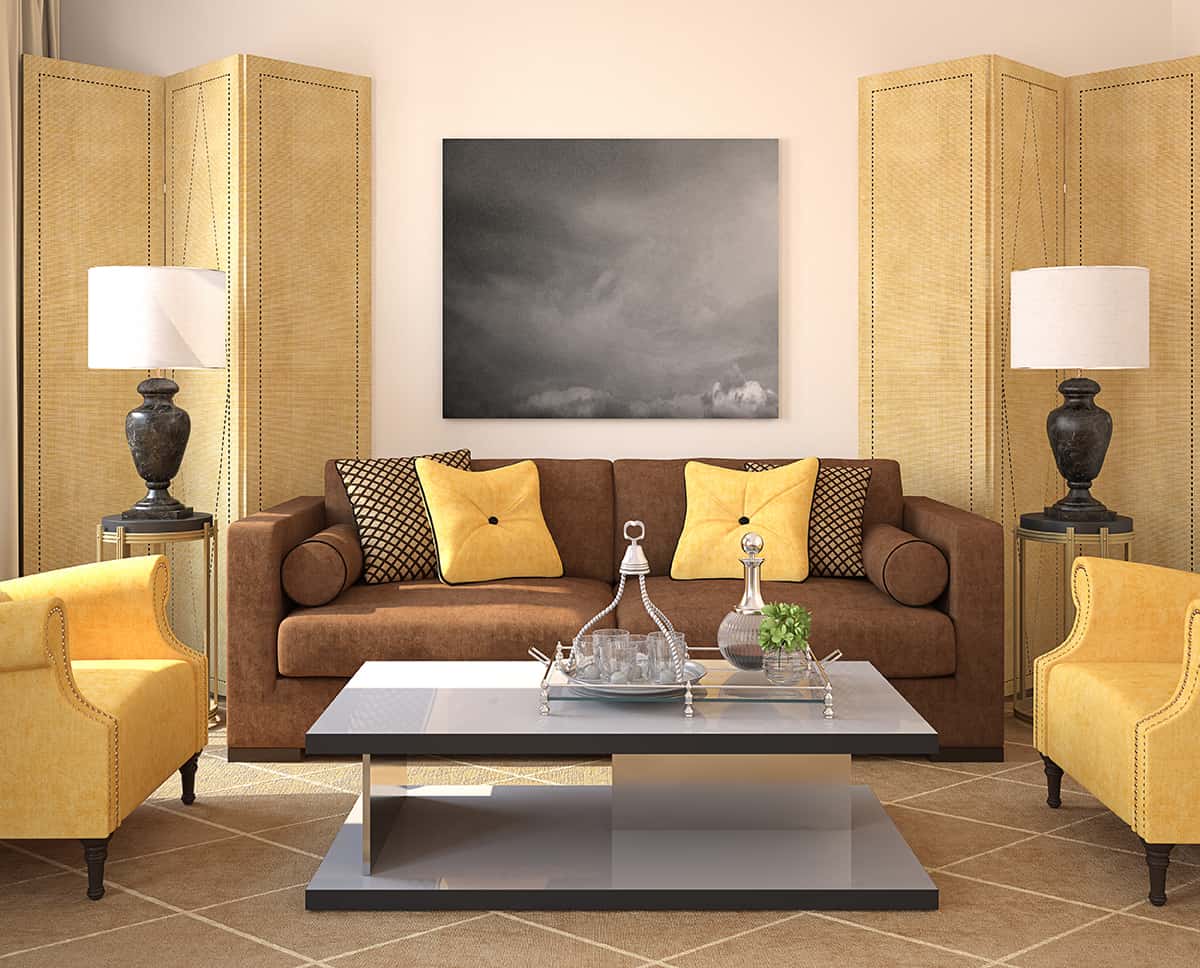 Colors to pair with for this style: mustard yellow
Mustard yellow and chocolate brown are two warm yet muted tones that work really well together. These colors can go with each other in a room, creating a comforting and warming feel, perfect for a family living room.
A classic style is ideal for this color scheme; choose traditional style furniture in dark wood and woven fabrics for cushions and curtains. Textiles that incorporate both brown and mustard are a great way to bring this color scheme together and introduce patterns and interest to the room.
Formal Flair
Colors to pair with for this style: royal blue
Chocolate brown, as a warm neutral, is balanced out by the cool tones in royal blue. Blue has a calming nature, making it a popular choice for bedrooms in particular. For a formal look that works great in a master bedroom or guest bedroom, choose chunky and substantial dark brown furniture, and contrast this with cool royal blue and white as a true neutral shade.
You could paint the walls blue and choose crisp white bed sheets, or paint the walls white and have royal blue bed sheets and curtains.
Royal blue has a regal feel that creates an air of formality, and the depth of chocolate brown accentuates this, making these two colors a really striking pairing. Using white with them helps to break up the intensity of the colors and ensure they don't become too overwhelming.
Neutral and Natural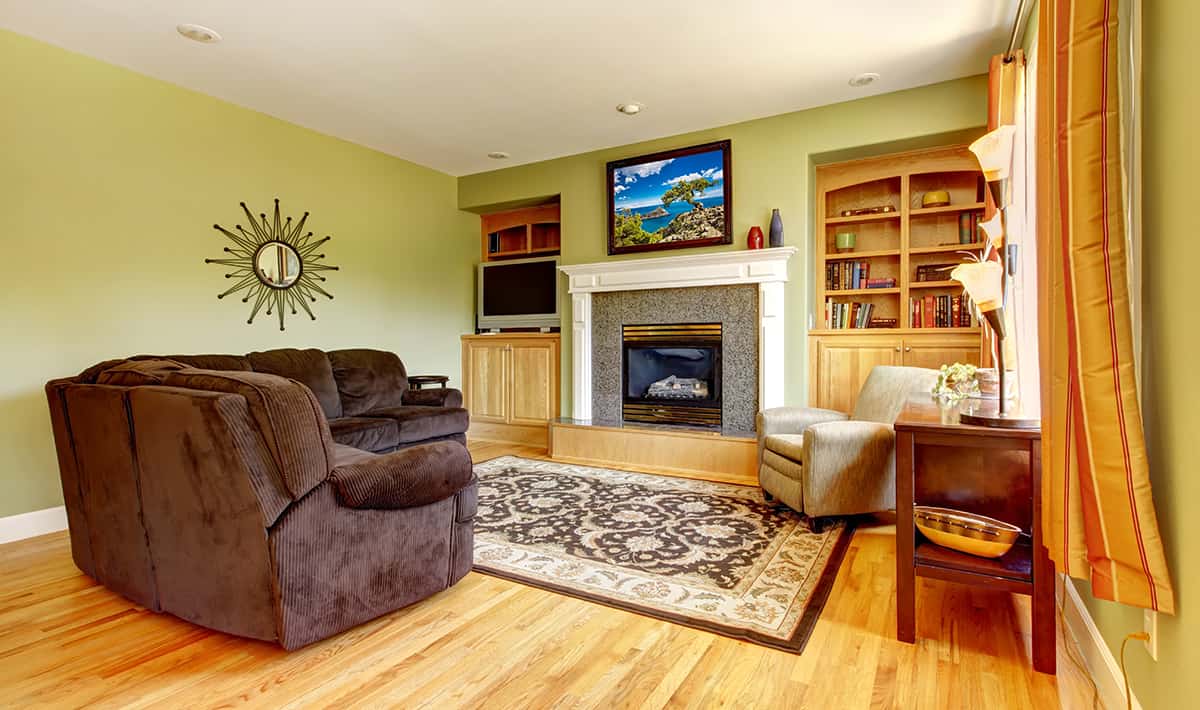 Colors to pair with for this style: natural style interior & fabrics (olive green, mint green, sage green, forest green)
Brown is a color that is commonly seen in nature; in soil, mud, tree trunks, and fading fall leaves. This makes it a color perfect for use in a natural themed interior decor. Natural style interior design has been taking off in a big way as a way of inviting the outdoors into the home. Use chocolate brown accessories in an olive green room for an earthy and natural vibe, and stick to natural fabrics such as bamboo furniture to further enhance this style.
You could also add other shades of brown into the mix, such as tan, for added depth and definition. This is a modern look that can be very soothing and relaxing to be around, or you could use more vibrant shades of green to achieve a more refreshing natural style.
Chocolate brown will also look lovely with mint green, sage green, and forest green, and these shades will all work well in a natural-themed space, but they will create varying atmospheres.
Distinguished Nautical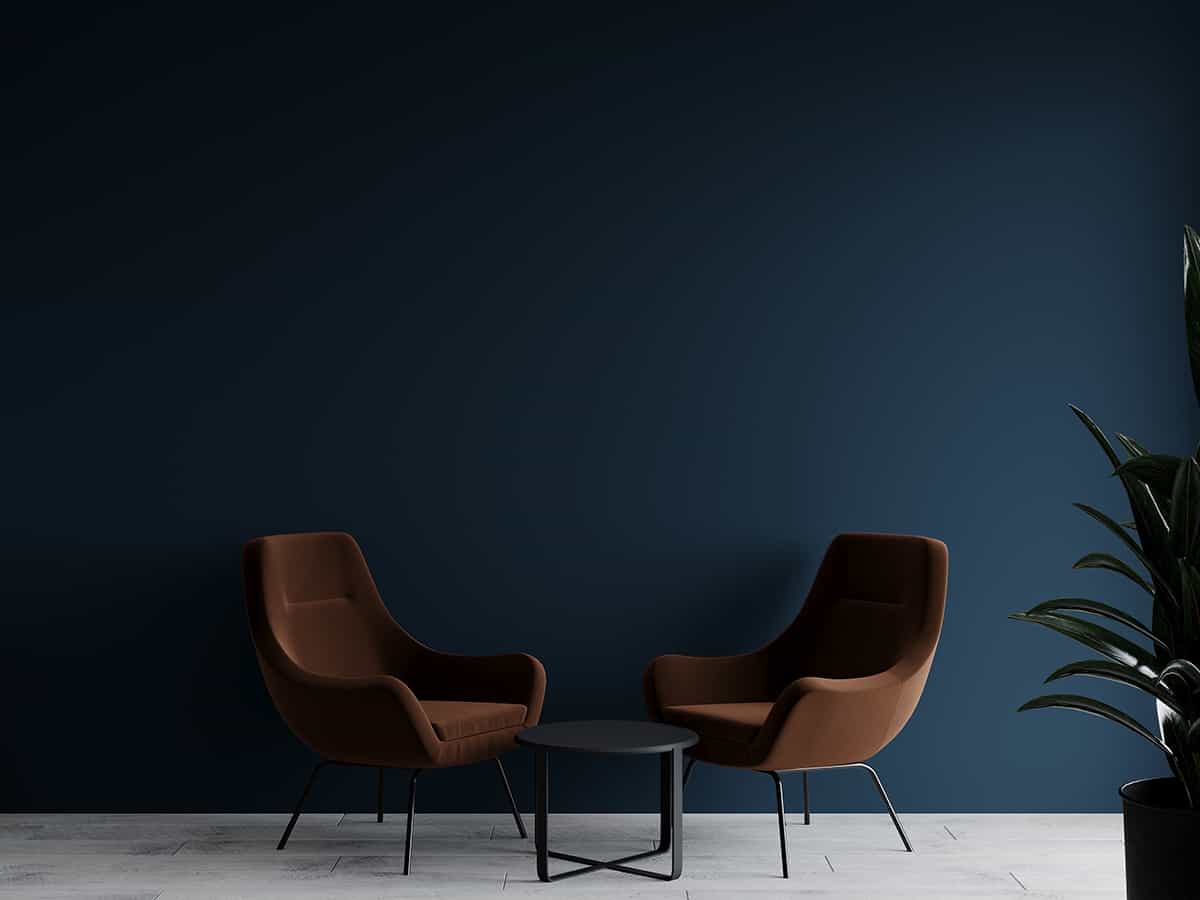 Colors to pair with for this style: navy-colored walls, nautical accessories (E.g. clock, or lamp in the style of a ship's steering wheel)
Nautical and coastal-themed rooms are often considered to be the same thing, but actually, a coastal style will typically be airy, breezy, and casual, while a nautical theme has a more distinguished air with darker colors, much like the saloon on a yacht. This is a style that can be replicated in a home, with rich glossy chocolate brown wooden surfaces and navy-colored walls.
Texture is important in a nautical style space, so lean towards highly polished furniture to achieve a grand and stately look. Nautical accessories are not necessary, but they can help to add an authentic feel to a themed space. Possible options include a clock in the style of a ship's steering wheel or a lighthouse-themed lamp.