Yellow is a versatile color that often gets overlooked when it comes to paint choices in the home. In recent years, most people have favored cooler shades of gray, green, and blue or more neutral colors without too much obvious warmth.
However, yellow is unique in that it is a warm color that rarely offends or inspires feelings of outdatedness.
If you are painting your living room, then consider yellow as an option for the walls to bring a comforting glow to this often-communal space.
Honey Moth 350E-2 by Behr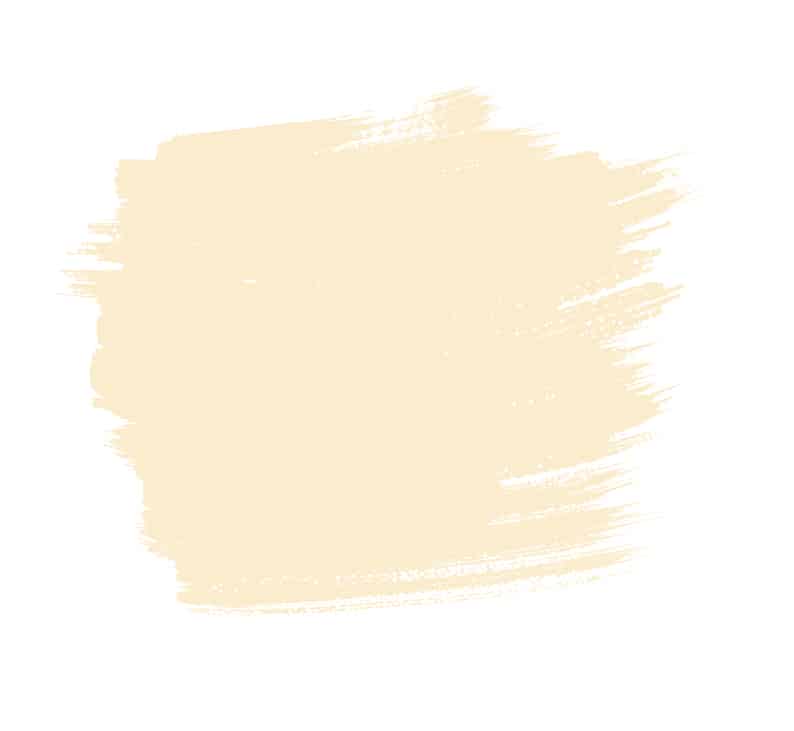 Honey Moth 350E-2 is a very light shade of yellow that will read as a warm neutral in some lights. It has some subtle peach tones, which give it the look of a modern take on magnolia.
This is a great color choice in a living room because it creates a soft glow without creating a space that feels traditional, the way that some pale yellows do.
In a living room, pair this wall paint with taupe accessories and furnishings to maintain a classic contemporary look. A taupe sofa with dark brown wooden legs and taupe linen curtains will result in a sophisticated harmonious style that is relaxing and soothing.
Homey Cream 3007-6B by Valspar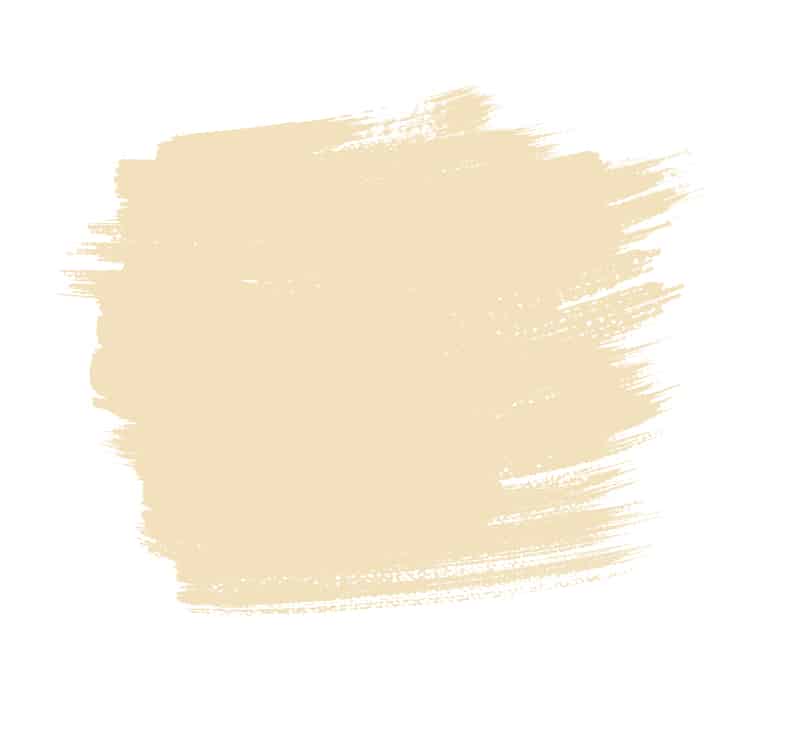 Homey Cream 3007-6B is another shade of light yellow that has a minimalist feel when applied to living room walls. Use it with pale shades of gray and cool off-whites for a casual and breezy vibe, for example, light gray carpets and white cotton sofas with light gray cushions.
In a living room with large windows and plenty of natural light, the color will have a more obvious yellow glow, while in darker rooms with small windows with a northern aspect, the color will read as more of a neutral.
Sunbeam 328 by Benjamin Moore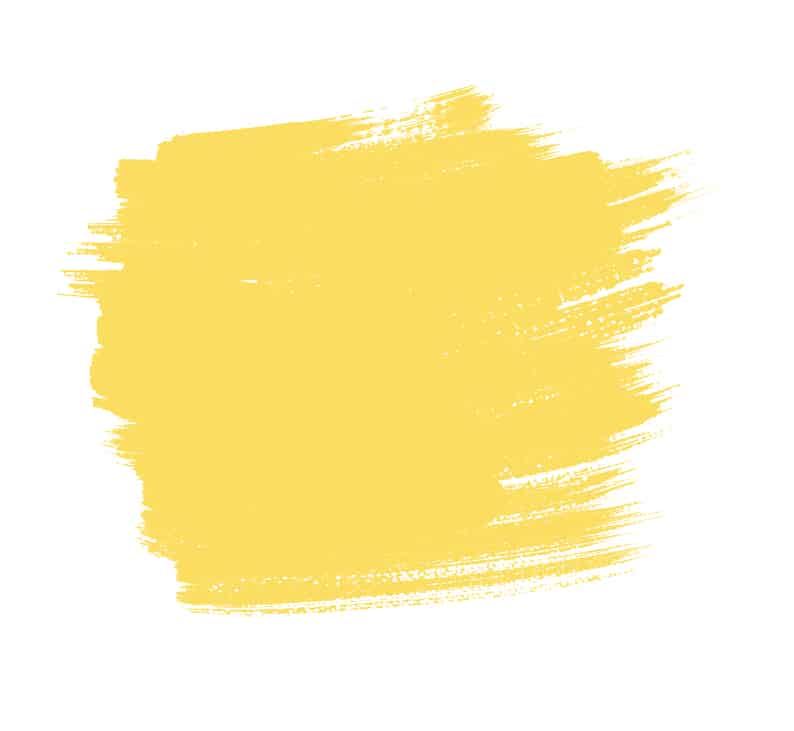 Sunbeam 328 is a true shade of yellow that is unapologetically joyful. It will look great in a large formal living room to give it a more modern feel while maintaining a sense of grandeur.
In this instance, paint the walls in 'sunbeam' and add lilac and dark purple accents, such as a velvet lilac sofa with yellow cushions and a dark purple rug with dark purple curtains.
For a more casual look, paint living room walls in this color and use white and navy blue accents for a cheerful coastal vibe. Opt for white sofas with a navy throw and white and navy striped curtains at the windows.
Maple Taffy 3004-3C by Valspar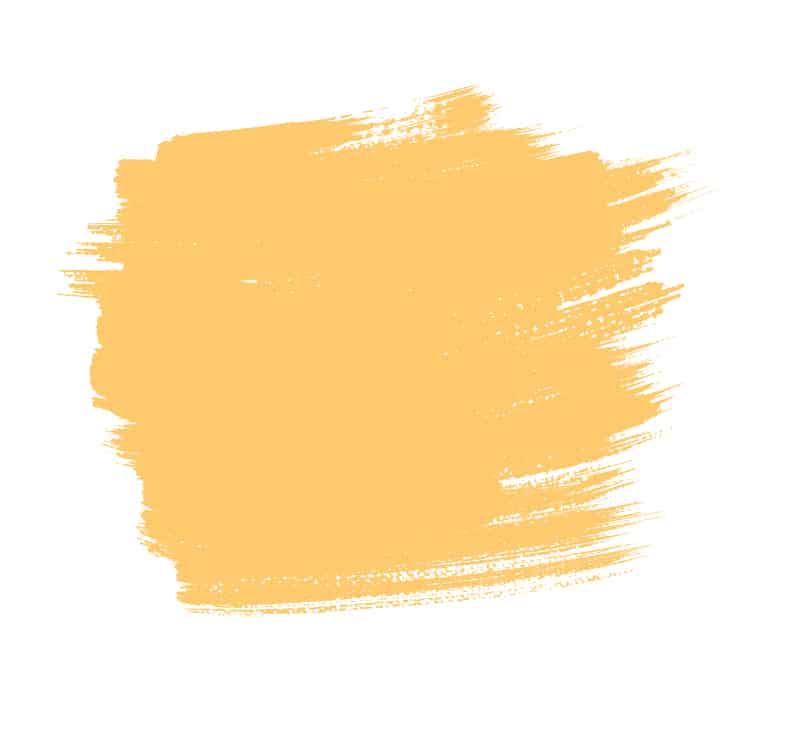 Maple Taffy 3004-3C is reminiscent of the muted yellow shade leaves transform into in the fall. It is a soft, orange-based yellow, which would be perfect for brightening up a bland living room. Pair it with beige and brown to create a comforting snug.
For example, paint the walls in 'maple taffy,' then select a tan leather sofa with beige cushions, a beige rug, and beige curtains. This will make for a space that invites you in to cuddle up on cold days and helps you to relax.
Alternatively, use blue to contrast against the orange tones in this color, with white as a neutral to offer some balance.
With orange-yellow living room walls, consider a white sofa with blue cushions and white curtains, along with blue and yellow plant pots and ornaments dotted around the space.
Optimistic Yellow SW6900 by Sherwin-Williams
This paint color appears as a cross between pale yellow and pale tan. It has a neutral feel which makes it a great choice for a communal space like a living room where various family members and visitors will congregate.
As the name indicates, it offers an optimistic vibe with its light and cheerful yellow tones, while the pale brown tones bring a soothing energy.
Use this color with gray to create a balanced, contemporary feel, for example, with gray upholstered furniture in front of an 'optimistic yellow' wall and a gray-stained wooden floor.
If you want some ideas using gray paint colors, check out our article '9 Ideal Gray Paint Colors for Living Room'
Hibiscus 2027-50 by Benjamin Moore
This is a favorite paint color among homeowners, and it's not hard to see why. It is a green-yellow shade that feels uplifting and refreshing.
Despite being quite an unusual and bold color, it is easy for the eyes to adapt to, and as a result, it feels quite neutral and easy to be around.
Pair it with pure white furnishings and accessories for a classic, airy look, or add pale pink accents to the mix to create a lighthearted, playful look.
For a gentle yet vibrant atmosphere, create an accent wall using a wallpaper featuring both yellow and pink colors, and paint the remaining walls in 'hibiscus.' On white or beige sofas, add pink cushions and pink throws.
Lemon Butter 3008-4B by Valspar
This is a yellow-based shade of beige that will read as a pale toffee color or a light peach color, depending on the lighting and the colors you use alongside this yellow shade.
If you want to introduce yellow to the room but are nervous about it being too yellow, then this is a great color to start with since it has a very neutral appeal.
Pineapple Sorbet GLY22 by Glidden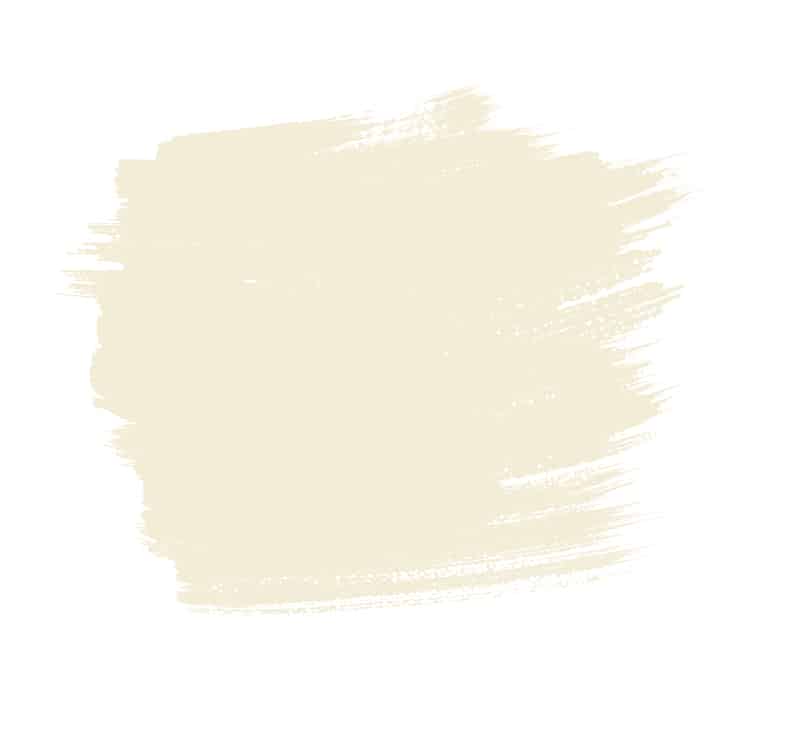 Pineapple Sorbet is an extremely pale shade of yellow-green, which will appear as an off-white in some lights. It is a gorgeous color for a living room if you want the space to feel as though it has been kissed with a refreshing breeze.
Opt for white trim and white furnishings for a simple sophistication, or use green accents to highlight the green hues in this paint color.
Sunflower SW6678 by Sherwin-Williams
This yellow-orange color was clearly inspired by the intense shade of sunflowers in the height of summer. It is a very saturated shade that can be used as an accent wall in a living room or use across all of the walls for a rich and deep effect.
Pair it with black-painted furniture and soft black furnishings for a warm and elegant look.
Lemon Twist by SW6909 by Sherwin-Williams
This yellow paint is bright and vibrant. It would be great as a feature wall in a modern living room, though it may feel too intense when painted on every wall in a space.
Pair it with white or neutral shades such as ivory to tone it down and ensure the room doesn't feel overstimulating.
Lemon Souffle 350B-4 by Behr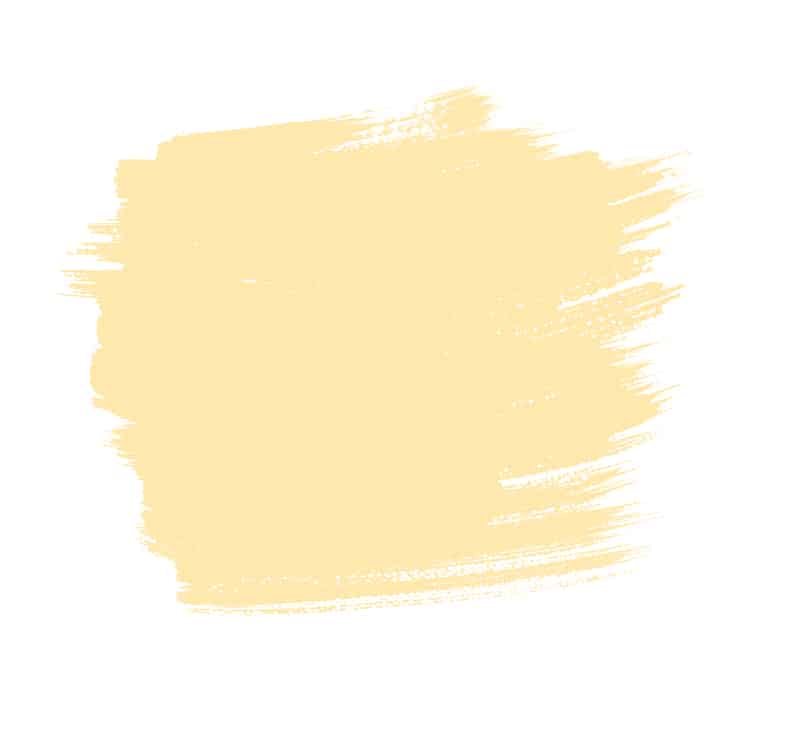 Lemon Souffle looks like pale creamy butter. It has an indulgent and luxurious feel despite being quite neutral, which makes it perfect for a formal or sophisticated living room. Use dark brown wooden furniture with a room painted this color and an array of bright green houseplants for a space that feels mature and elegant.
This color will work well in both large and small living rooms, serving to reflect light and create a warm glow that makes a space feel welcoming.
Bee SW-6683 by Sherwin-Williams
This is a dark shade of yellow with orange hues, which is just like the color of a fuzzy bumble bee's yellow stripes. It is a bold shade, but it has a dark and muted feel which means it can be used across a whole room without the space becoming too intense.
This is a color that has Moroccan vibes, so it works well in a room with a North African theme. Use deep blues and dark purples to create a contrast against this color and lean into the ethnic feel of it.
In a living room with walls painted in 'bee,' choose luxurious silk sapphire-colored curtains and a purple tufted sofa with gold embellishments.
Philadelphia Cream HC-30 by Benjamin Moore
This is a warm neutral paint color that will read as cream in some lights and as pale yellow in other lights.
If you are looking for a distinctly pale yellow color for your walls, then this will only work if you get a good level of natural light in your living room. In low light or a north-facing room, this color can appear as more of a creamy pale beige.
The yellow tones in this color help to brighten up a room, but it is subtle enough to be able to work with most other colors. For a breezy style, opt for pale wooden furniture and white accessories, or create drama with dark purple lampshades and cushions.
Weston Flax HC-5 by Benjamin Moore
This is a pale buttery shade of pastel yellow that creates a spring-fresh energy in a living room. It is subtle enough to use on all of the walls without becoming overwhelming, but it is also distinct enough that it won't be mistaken for a cream or a neutral shade.
Pair it with lilac and green accents to really accentuate the refreshing and uplifting feel of this color, and embrace a botanical theme to highlight its association with growth and renewal.
In a room with 'Weston Flax' painted walls, opt for an olive green sofa with lemon and lilac cushions, and dried flower arrangements displayed in lilac vases.