Green is a very trendy color in interior design right now, predominantly because of its links to nature, growth, and new beginnings. The onset of the global pandemic, which meant that many people were stuck to the confines of their homes for long periods of time, has resulted in a need to invite the outdoors in, making us feel closer to nature.
One of the best ways to link the outdoor world with the interior of your home is to use color, and since green is the color of nature's backdrop, this is the perfect color to use.
Various shades of green can promote different feelings and atmospheres, but one thing that most shades of green have in common is that they create a sense of renewal.
Green is at its most lively in nature during spring, which is a time of rebirth and growth when the outdoor world flourishes, so creating a similar vibe in our homes by using green decor can be very soothing and promote feelings of mental well-being.
Some green shades can also be very refreshing, while others are more soothing. Green is an ideal color for the bedroom in particular because it is the color that our eyes adapt to most easily. This means that it does not cause any fatigue, and it is a very livable color that is perfect to go to sleep to and wake up to.
Since green is a key color in nature's background, it can feel like a neutral shade despite the fact that it certainly does not lack color.
The way that we are so used to being around shades of green in our everyday lives, whether that be passing green lawns and green leafy trees while walking the dog, or driving past green forests or green sports fields on the way to work, means that when we see green in interior decor, we read it as a neutral.
Again, this means that green is very calming, optimistic, and easy to be around, which makes it an obvious color choice for bedroom paint since this is a room where we want to feel relaxed and calm. Here we look at some of the best green paint colors available for the bedroom.
Pinelands by Benjamin Moore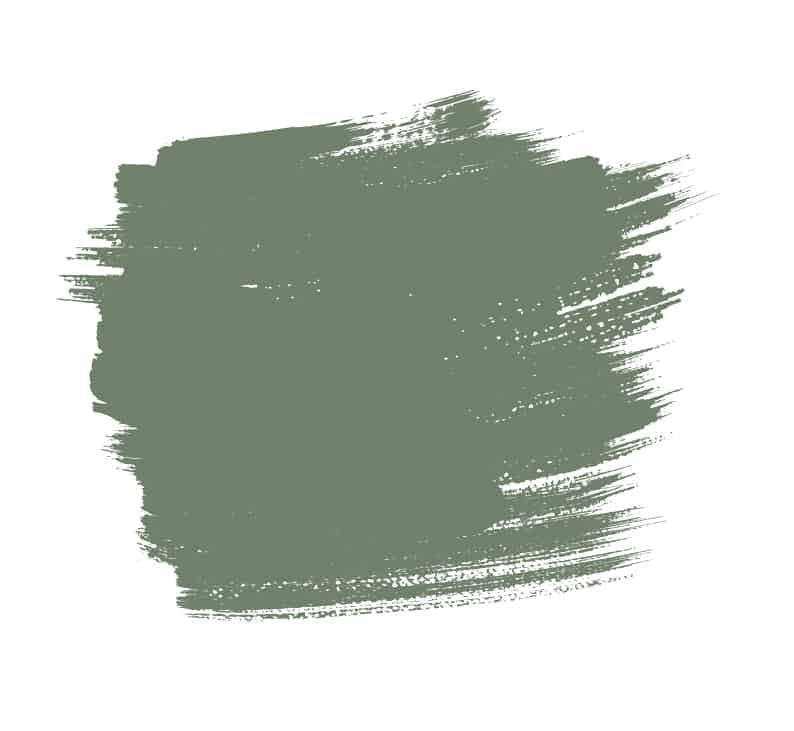 Pinelands is a very neutral shade of green that is ideal if you're concerned about green being too bold in a bedroom. It is a gray-green shade that is similar to sage but with a hint of a blue tone that gives it a really soothing feel.
Use this paint on bedroom walls with white curtains and white bed sheets for a simple, relaxed style, and opt for pale wooden floors and pale wooden furniture to maintain a casual air.
This color would also work well with black or dark gray accents to create a farmhouse glam style. With walls painted in 'pineland,' paint wood trim in charcoal and add in some gold accessories to reflect light and create a luxurious look.
Duck Green by Farrow & Ball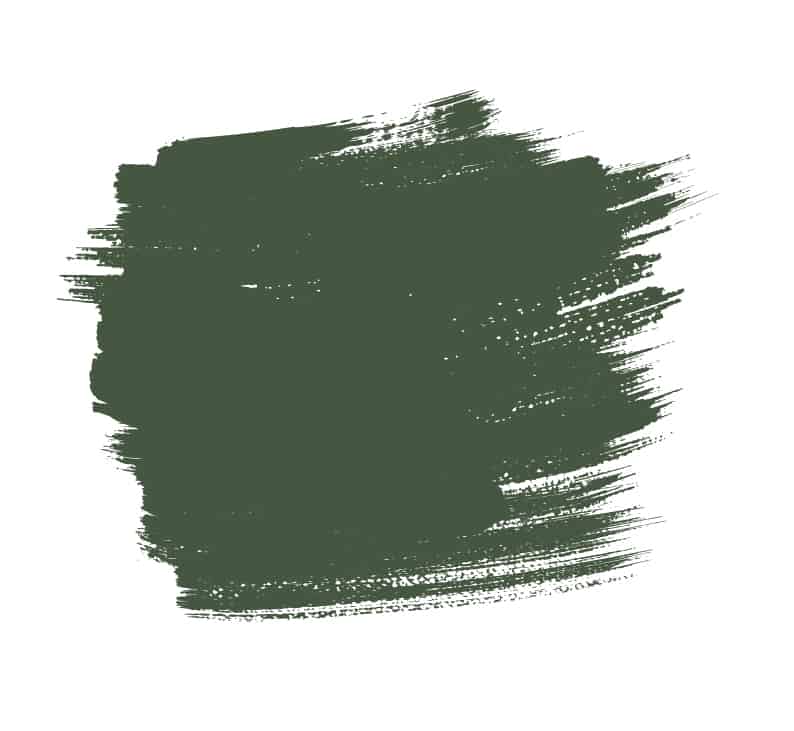 Duck Green is a deep and rich shade of green that was created by Farrow & Ball in conjunction with the Natural History Museum in England. The color is based on the vivid green feathers of the mallard duck, hence the name 'duck green.'
This shade of green is simultaneously dark yet vibrant, with a smart look that can be used to create a formal-style bedroom or a sense of heritage and antiquity.
Use this paint on the walls in a bedroom with burgundy and cream plaid curtains and burgundy and cream accents to achieve a traditional English look that feels cozy and timeless.
Alternatively, this is a shade of green that can add elegance to a contemporary space. Pair it with blush pink for a modern take on a classic shade of green. Opt for walls in 'duck green' with bedsheets and lampshades in blush pink.
Sparkling Emerald by Behr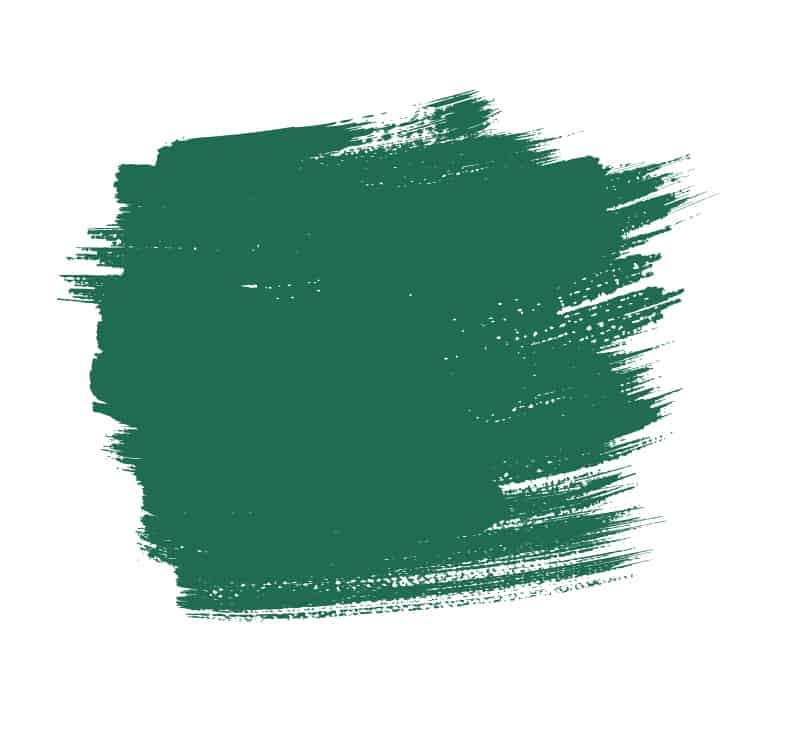 Sparkling Emerald is a shade of green with some blue hues that make it feel very calming and soothing, as opposed to the refreshing feel that is usually associated with green colors. If you are looking for a medium to a dark shade of green for your bedroom, then this is a good choice.
It has a slightly muted look that means it won't feel too overwhelming when used on all of the walls in a space, and the way that it isn't heavily saturated means it can actually look quite casual and airy even though it leans towards the darker end of the spectrum.
Use this shade of green in bedrooms that lack natural light instead of darker or deeper shades of emerald because it won't weigh a room down.
It is also a good color choice for an immersive experience where the walls and ceiling are all painted in the same color since it reads as nature's neutral and will make for a calming and relaxing feel that surrounds you.
It is a great color to use with natural and botanical interior themes, as well as rainforest styles. It is a very versatile shade of green that can look formal with dark brown wooden furniture, or it can look very casual with pale gray cotton soft furnishings.
For an exotic look, pair this wall paint with teal and emerald patterned bed sheets and occasional splashes of burnt orange.
Stained Glass by Valspar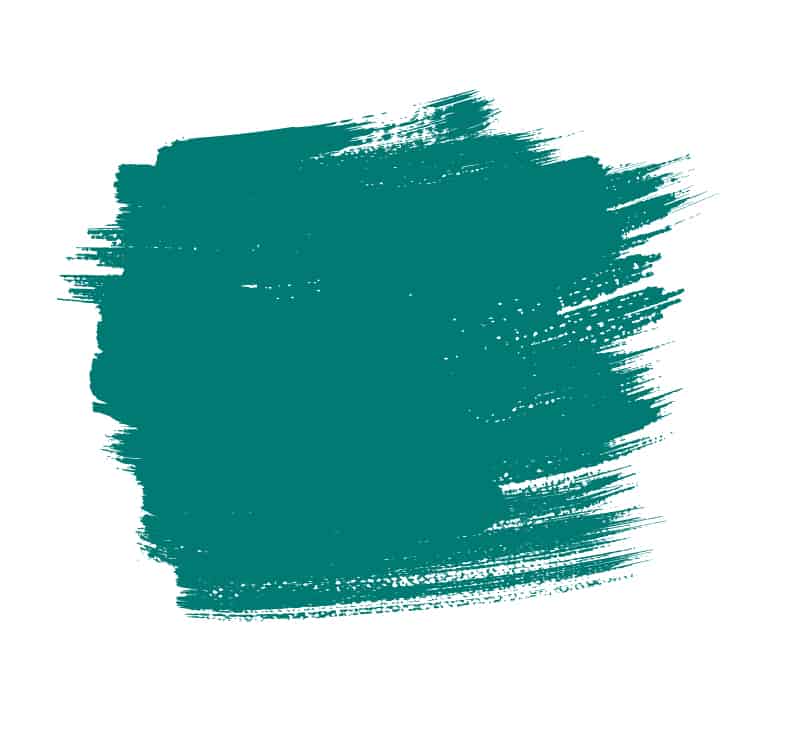 Stained Glass is a deep-sea green shade that has a generous amount of blue in it, which means it almost borders on the color of teal. It is a medium to dark shade which can work well as an accent wall or use it on all of the walls in a room for a more dramatic look.
Since this color has a muted effect, it won't feel too heavy in a bedroom, but the dark tones in it will help to create a sense of relaxation where you can wind down after a long day. It works especially well with shades of dark orange, like burnt orange, because the blue tones in it are going to make for a strong impact against orange colors.
For a natural style, paint all of the bedroom walls in 'stained glass' and choose terracotta plant pots to contrast against it, along with wooden furniture which has orange tones.
Light Mint by Behr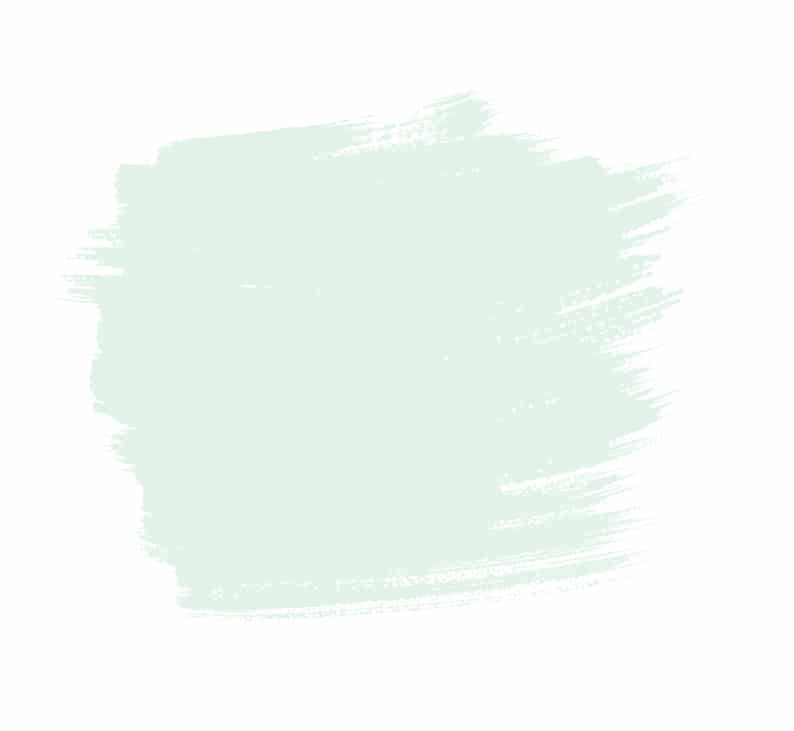 Light Mint is a true shade of mint, which has been mixed with a generous amount of white to result in a light mint shade. Like regular mint, it feels refreshing and invigorating but comes across as more subtle and neutral due to the fact that it has been diluted with white.
Use this shade of mint in a bedroom where you want to achieve a restorative and reviving atmosphere.
It looks great with pure white trim to maintain the fresh feel, but it will also look stunning with pastel shades of pink or peach for a playful and lighthearted contrast.
Liveable Green by Sherwin-Williams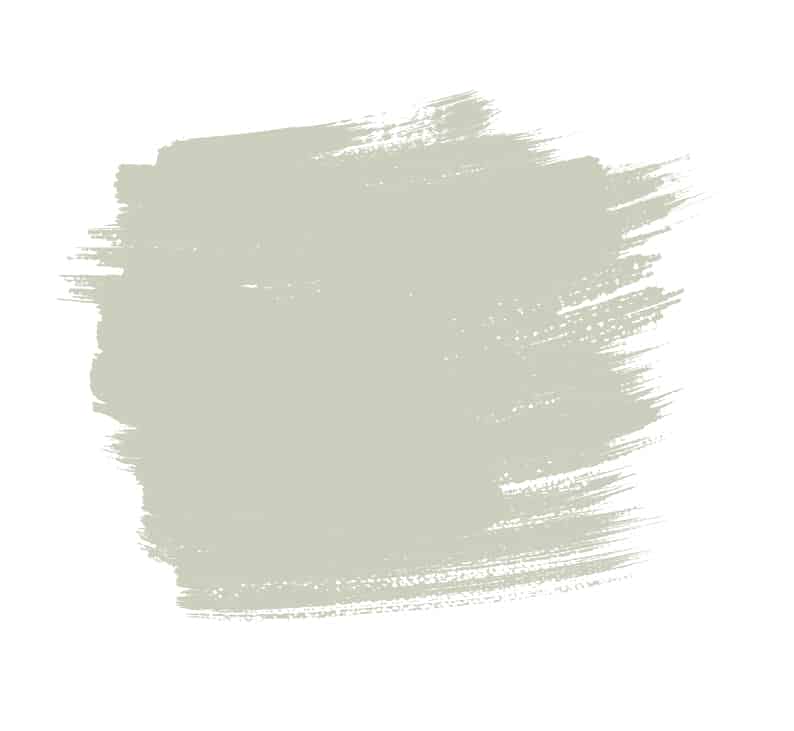 Liveable Green is a pale shade of sage green that is so soft it comes across as a neutral color. It is a muted gray-green that feels earthy, and as such, it is a really easy color to be around, hence the name 'liveable green,' which is a perfect description of the shade.
Use this color in a guest bedroom with soft white furnishings and periwinkle blue accessories to create a subtle nature-inspired look based on the colors of spring.
Mizzle by Farrow & Ball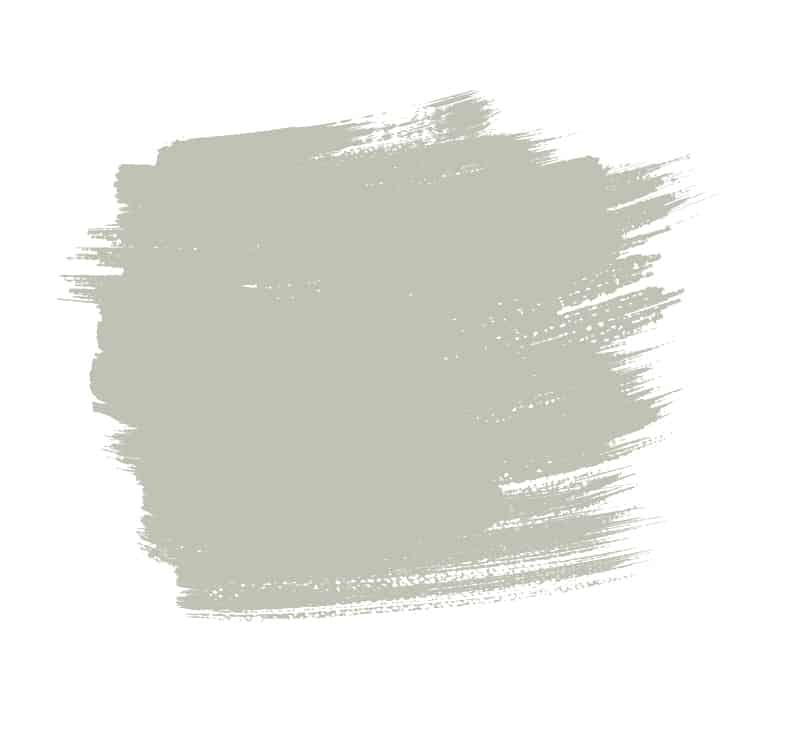 This shade of green has a generous amount of gray in it, so in some lights, it can actually appear as more of a green-toned gray paint.
It will read as more of a green shade in bedrooms with a good level of natural light, but be sure to always paint tester pots on the wall before committing to a color, especially with gray-toned shades, which can be especially tricky to worth with.
This color has a French country house vibe that will work well in classic or traditional style spaces. In a bedroom with wainscotting or wood paneling, paint it in 'mizzle' and use white and black accents.
Palace Green by Benjamin Moore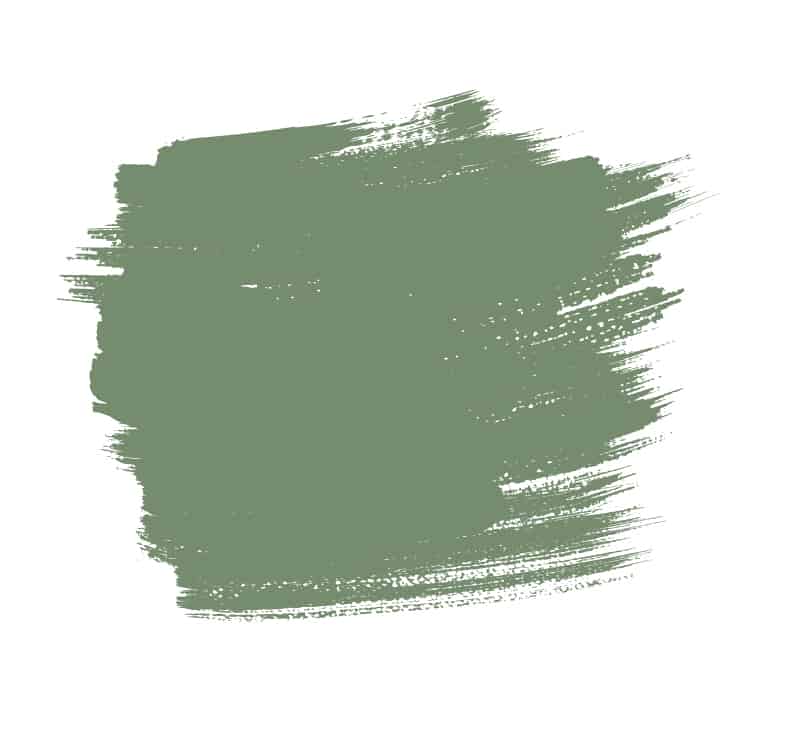 This is a dark shade of sage that verges on avocado. It has more yellow than blue tones, which gives it a warm appeal. It works perfectly with dark shades of gray, like slate or charcoal.
In a cozy bedroom, paint the walls in 'palace green' and opt for charcoal paint for trim and interior wooden architectural features such as beams and doors. Use brass or copper accents to create a little contrast and prevent the space from feeling flat, for example, brass metal wall sconces or copper metal brackets for shelving.
Evergreens by Sherwin-Williams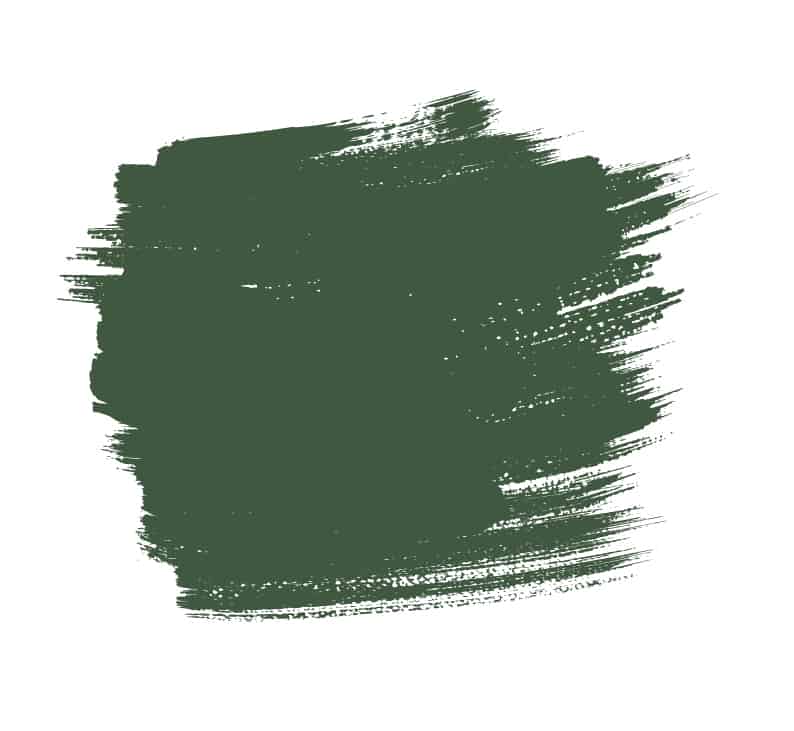 Evergreen, which is an emerald shade of green, is ideal for natural and botanical-themed bedrooms. It is dark yet muted, resulting in a cozy and livable space. Opt for beige woven baskets and natural clay plant pots to accessorize a bedroom in this paint color.
If you are looking for other nice paint colors for your bedroom, see our posts ' 12 Fantastic Blue Paint Colors for Bedroom', and Best White Paint Colors for Bedroom