Brown is a very popular color choice for carpets in homes because it provides a neutral base that works well with a lot of color schemes, it helps to ground the room, and it is also an easy color to keep clean because it won't show stains.
If you have a brown carpet, then there is a wide selection of colors you could choose for your sofa to go with the carpet. Here we look at some of the best complimentary couch colors for brown carpets.
Brown is a neutral color, which is why it is so widely available as a color for floor coverings. These ideas for couches can work if you love your brown carpet and want to build on the warm energy it creates or detest it and want to draw attention away from it.
Beige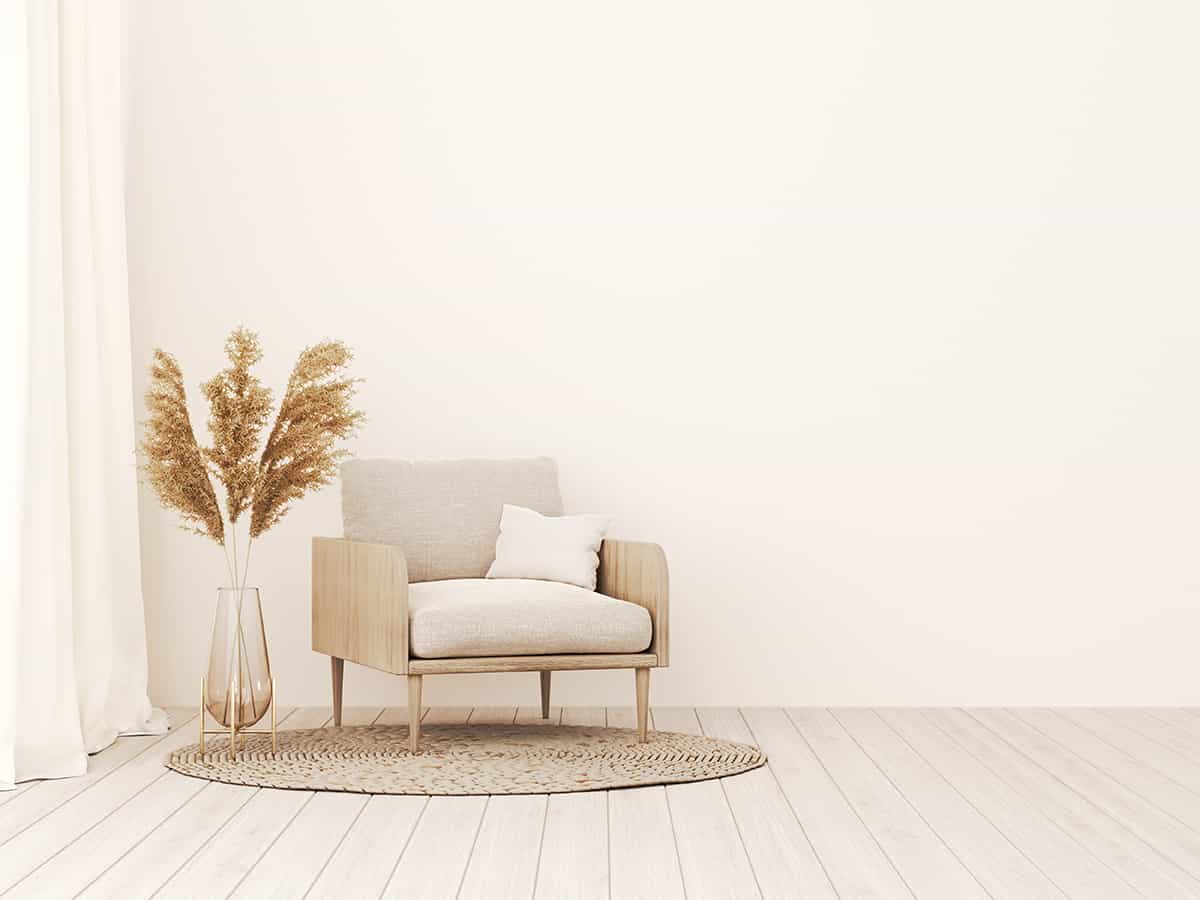 A neutral color scheme is a good choice in a living room because it is where most families spend a lot of time, so it makes sense for it to be a calming, relaxing space without any intensely bright colors.
Beige and brown are perfect pairing in a neutral color scheme because they have very similar hues. In fact, many people view beige as simply a very pale shade of brown.
If you have a brown carpet, then a beige couch will easily blend in with the room and create a nice tonal look. If your carpet is very dark brown, you could choose a light beige to create a contrast or a medium beige for a more subtle look.
Beige sofas are a very popular choice, and you will find when sofa shopping that most manufacturers provide a beige option in each style because it is a very commonly chosen color for upholstered furniture.
One of the reasons beige works so well with brown is because they are both neutral colors, so they create the perfect backdrop. You could coordinate the carpet with other items in the room, for example, a brown throw on the sofa, to create a truly neutral and serene space.
Alternatively, beige couches with brown sofas also work well as background colors for more vibrant choices to stand out from, for example, if you want to add pops of color in cushions or other accessories.
White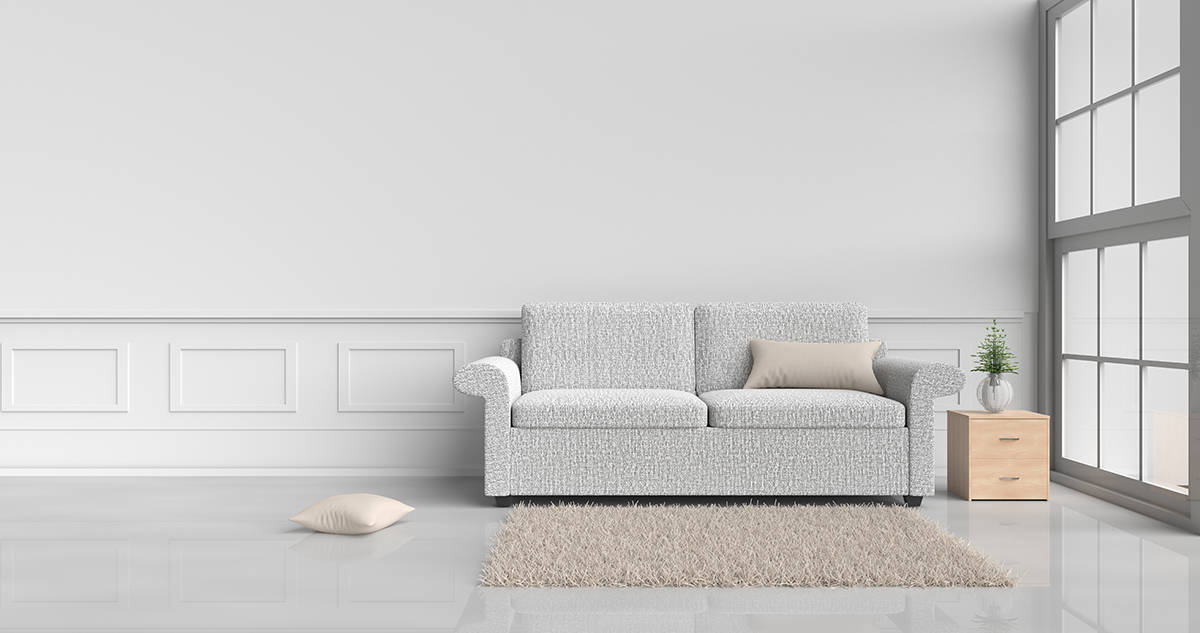 White sofas are a very stylish choice, and they will provide a bright yet neutral accompaniment to brown carpets or brown rugs. If you feel like the light in your living room is being absorbed by the brown carpet, then you can pair the carpet color with white walls and white couches to create an uplifting feel.
White sofas may seem like a daring choice because they can be difficult to keep clean and will show every tiny mark or stain very obviously, but there are ways to get around this if you love the look of white sofas. One easy option is to opt for leather or faux leather white sofas, which can simply be wiped clean.
A white couch on a brown carpet will make for a nice contrast, and the neutral shades provide a blank canvas for adding other colors to the decor.
Black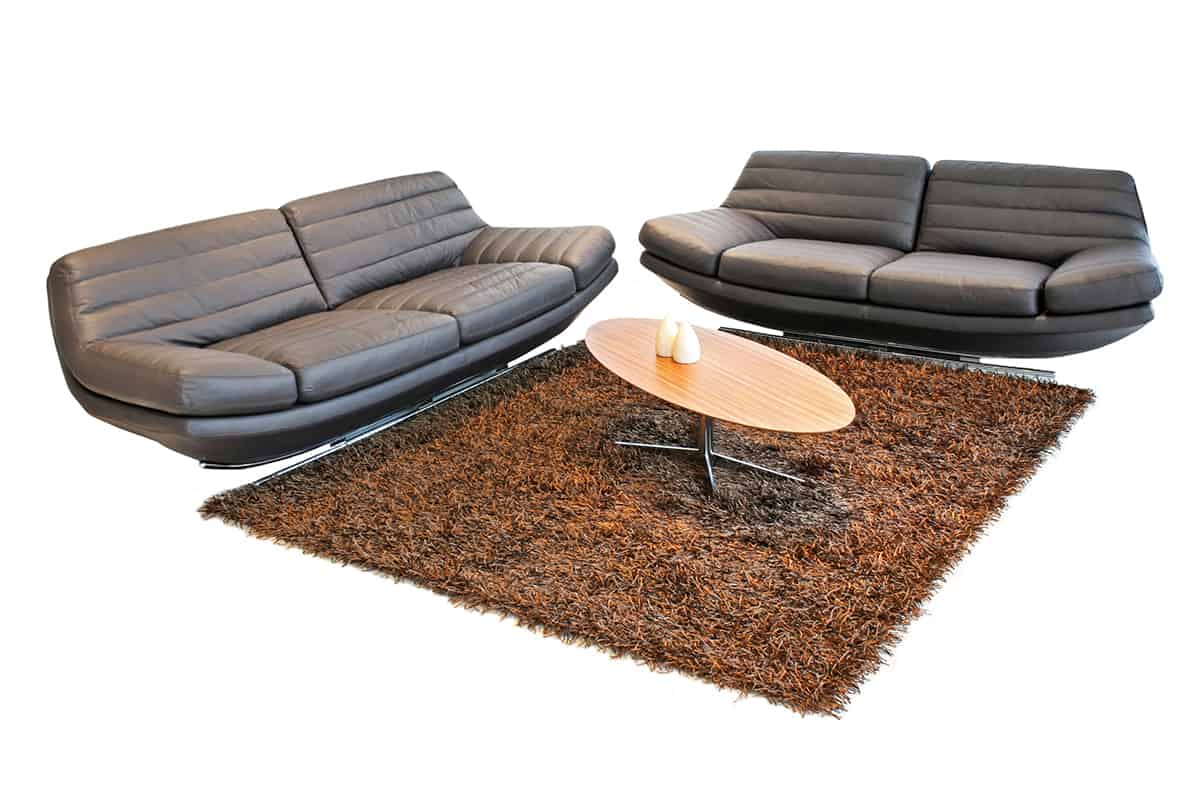 Black is another neutral color that works really nicely with brown. As a dark, intense color, black is sometimes avoided in favor of softer shades, but black couches can look very chic and sophisticated. Black leather is a particularly good choice because the color looks elegant, while the fabric ensures a comfortable feel.
If you are looking for couches for a snug or basement room where you want to achieve a cozy or intimate space, then black is an ideal choice to go with brown carpets.
The dark colors have the effect of enveloping you in warmth and creating a safe and restful feel. Black is also a good choice for a couch because it won't show stains easily and, therefore, will likely look in good condition for longer.
Gray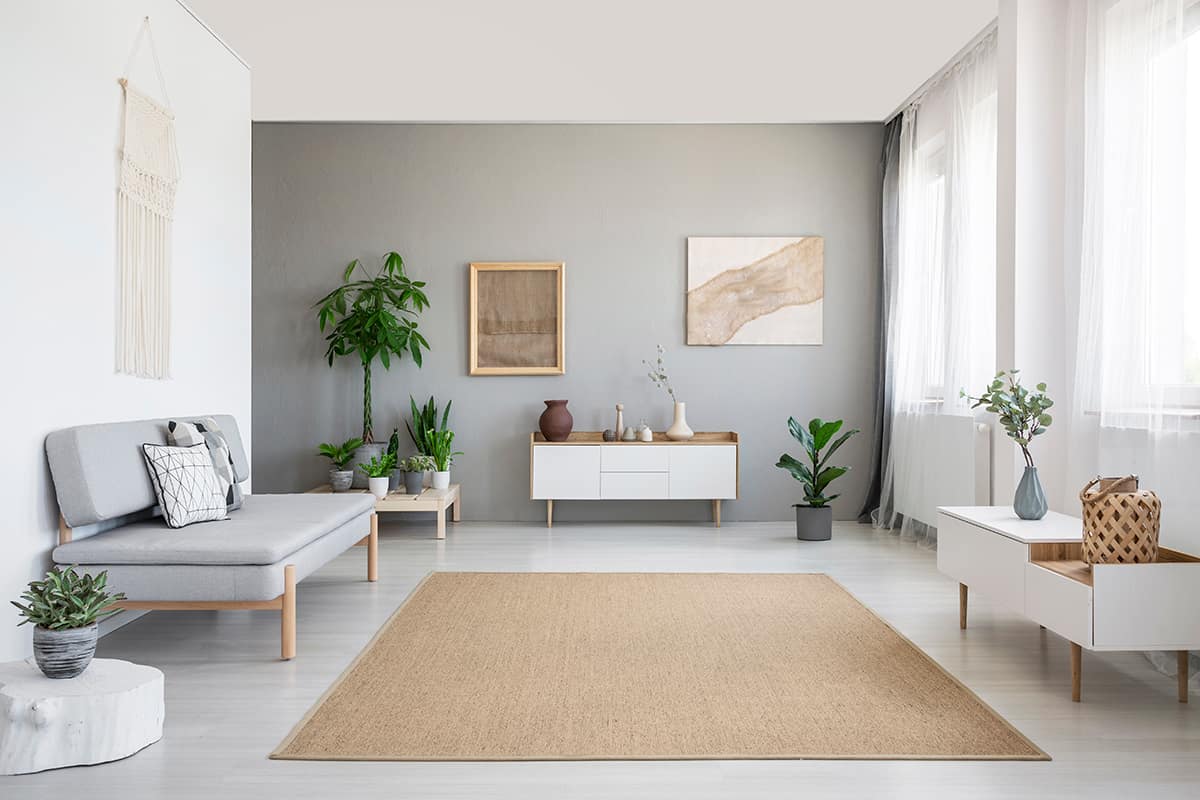 Gray couches are a good way to bring a modern look to a room with brown carpets. As gray and brown are both neutral colors, they provide an easy feel which is soothing and relaxing. To create harmony in the room, you will want to match the tone of the brown and gray so that they don't jar.
If your carpets are a warm shade of brown, then you should look for a warm shade of gray for your couch. This will be a gray that has yellow or orange undertones or looks like it has hints of beige in it.
A good way to tie the color scheme together is actually to introduce other elements in the room, which are greige- a cross between gray and beige.
This is a color that will sit halfway between gray and brown, therefore acting as a nice link between the brown carpet and gray couch. Greige cushions, curtains, or blankets would be a good choice.
Green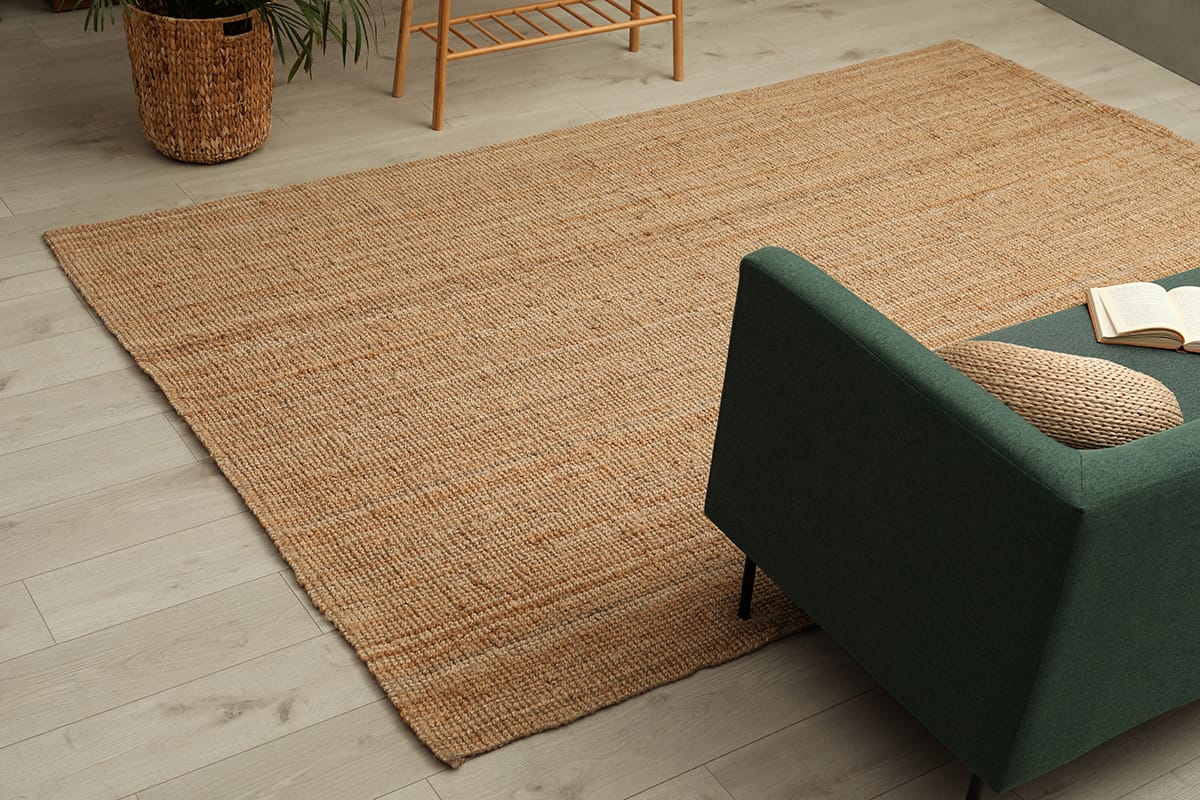 Green and brown work well together as they are colors that frequently occur side by side in nature. Green can be refreshing or soothing depending on the shade you choose, but either way, you can expect a room with a brown carpet and a green couch to have links to the natural world.
A vibrant green will bring bright energy to the room that is similar to spring, suggesting new beginnings and new life.
A dark shade of green will look more mossy and indicative of warm and maybe more festive seasons. A brown is a neutral color; a brown carpet will provide a base from which the green couch can shine and take center stage.
Orange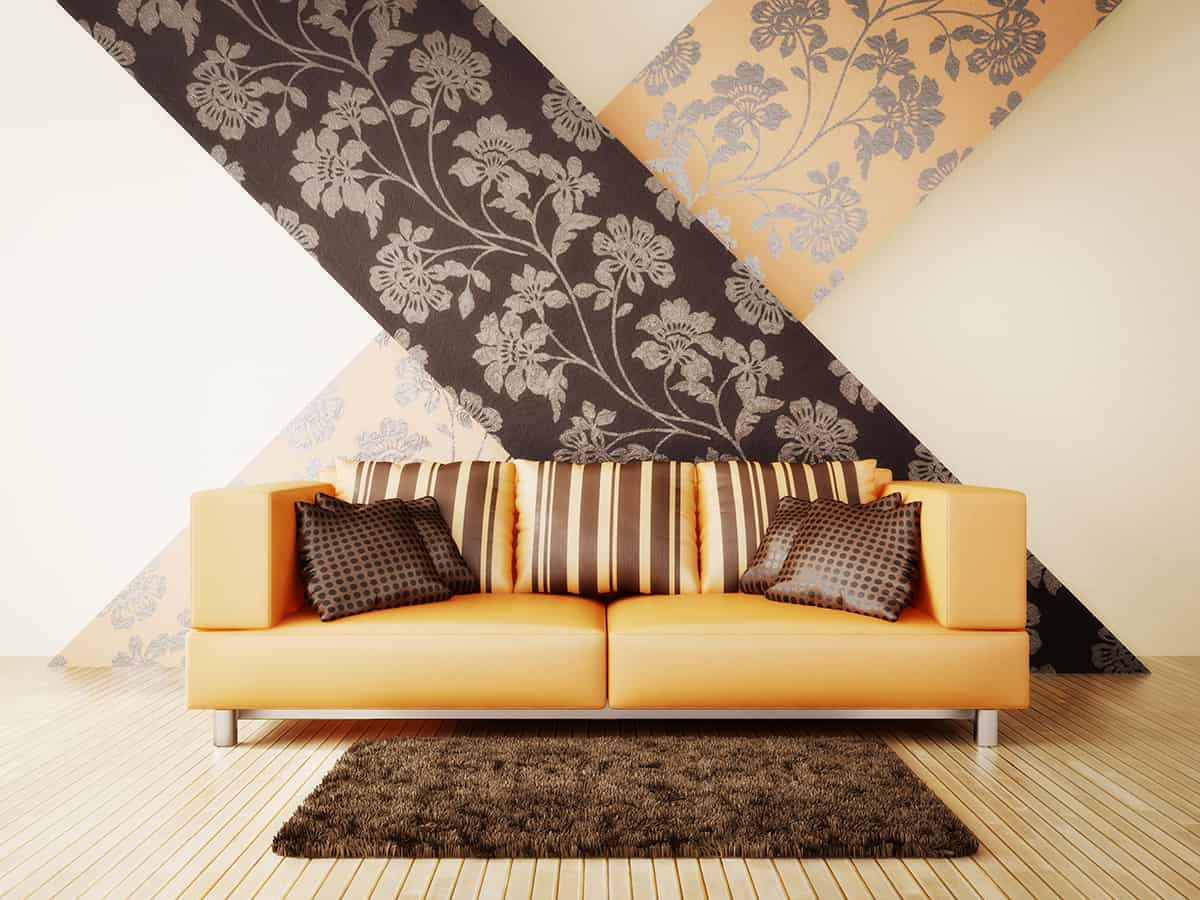 Orange and brown are both warm colors that have similar qualities and undertones. They go very well together to create an autumnal, comfortable atmosphere in a room which is perfect for relaxing or enjoying quiet time.
If you want to increase the snug factor in your living room, then a burnt orange couch will work well on a brown carpet, while a bright orange will be better for a more lively and energetic style. To tie the orange and brown theme together, look for accessories with patterns that feature both colors.
A further neutral color would work well on the walls for this color scheme, such as a beige or off-white, though a feature wall decorated with a brown or orange patterned wallpaper would look stylish and show design intention.
Red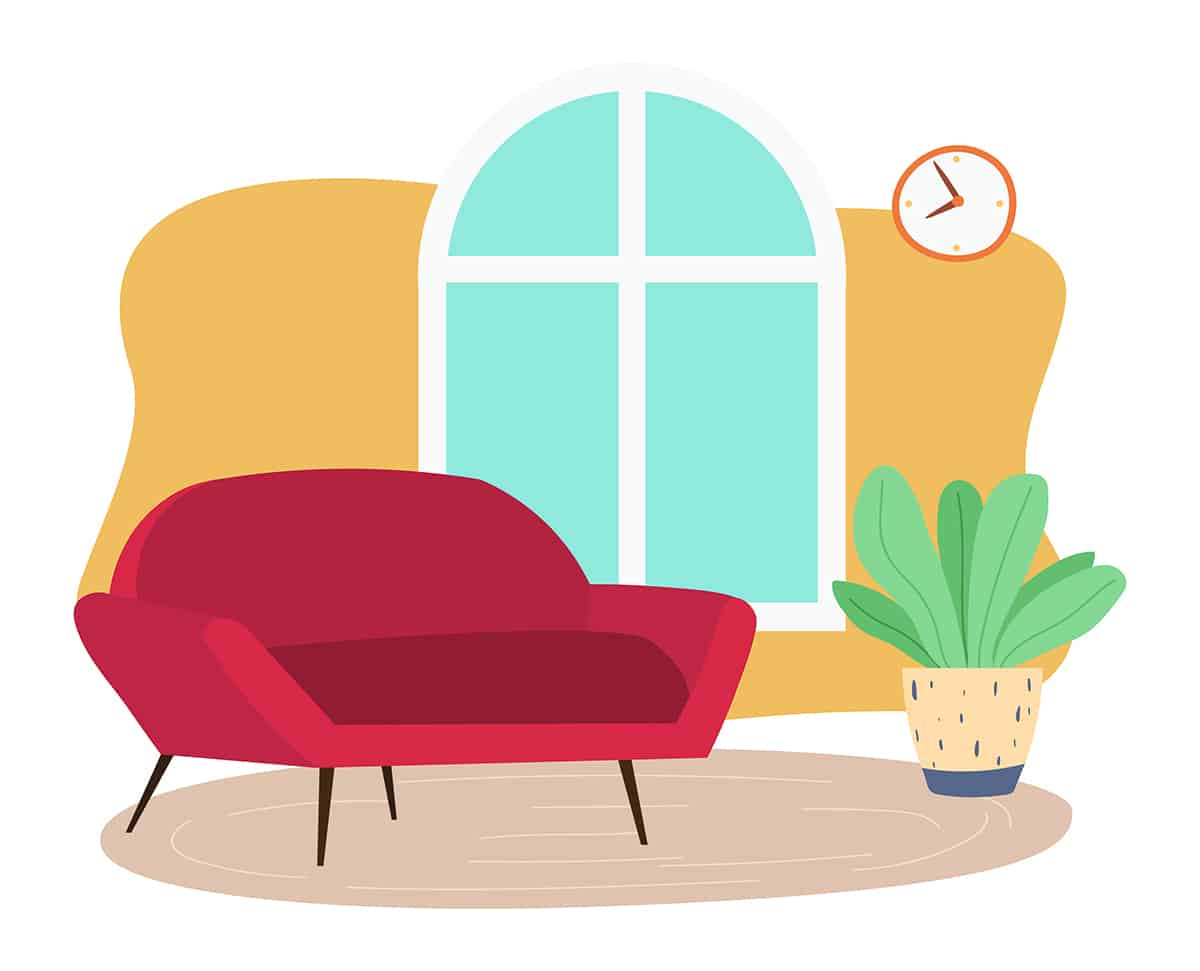 Red couches in a room with brown carpet can be great for creating a homely, traditional style. These are two colors that have long been used together because they are both warm shades, yet the brown helps to balance out the red so that it seems less intense and more comfortable.
Red couches which are woven with patterns in them can be a good choice because it breaks up the red, which can be overwhelming in solid swathes. Alternatively, use throws and cushions in neutral shades to further balance out the energy of the red sofa.
Blue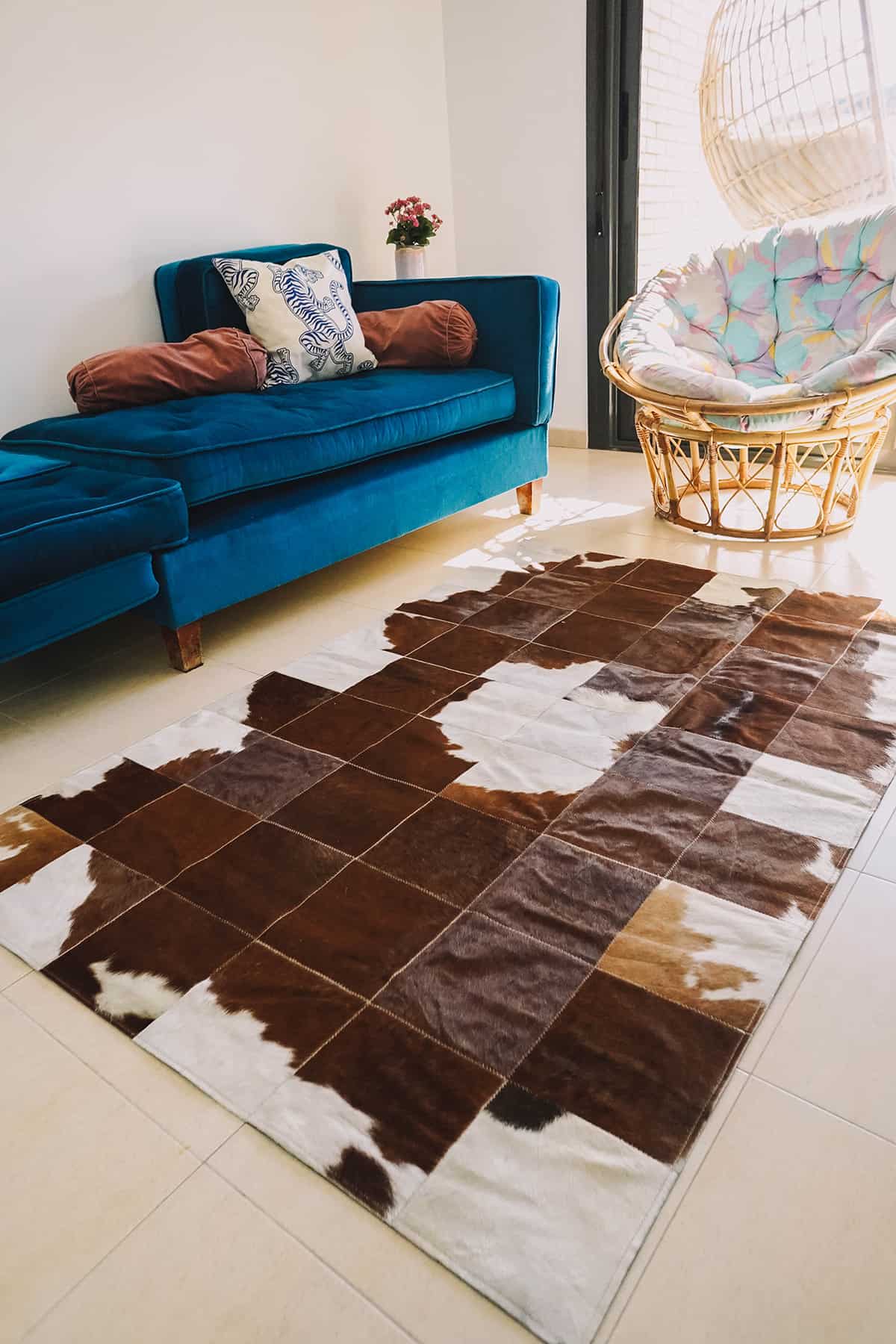 Blue is a cool color that helps to balance out the warmth found in brown. For this reason, a blue couch in a room with a brown carpet can be great for toning down the energy in the carpet and creating more of a fresh and crisp atmosphere. Any shade of blue works well with brown; imagine blue denim jeans and a brown leather belt.
Sofas and walls in pale shades of blue work as a tonic for brown carpets, achieving a sense of invigoration that you won't find in rooms with entirely warm colors.
Dark blue sofas can also look stylish alongside brown carpets and rugs. For contrast, choose dark blue sofas with a medium or light brown carpet, or pair dark blue sofas with a dark brown carpet for a more intimate vibe.
Blue sofas styled with brown carpets can also be used to achieve a nautical look. To do this, you will just need to add some nautical memorabilia to the room, such as a lampshade wrapped in rope or candles shaped like shells. Blue and white striped cushions would also be a good addition to a blue sofa to suggest a coastal feel.
Brown carpets are a good base for a nautical style because they are neutral and also hint towards nature and the outdoors.
Purple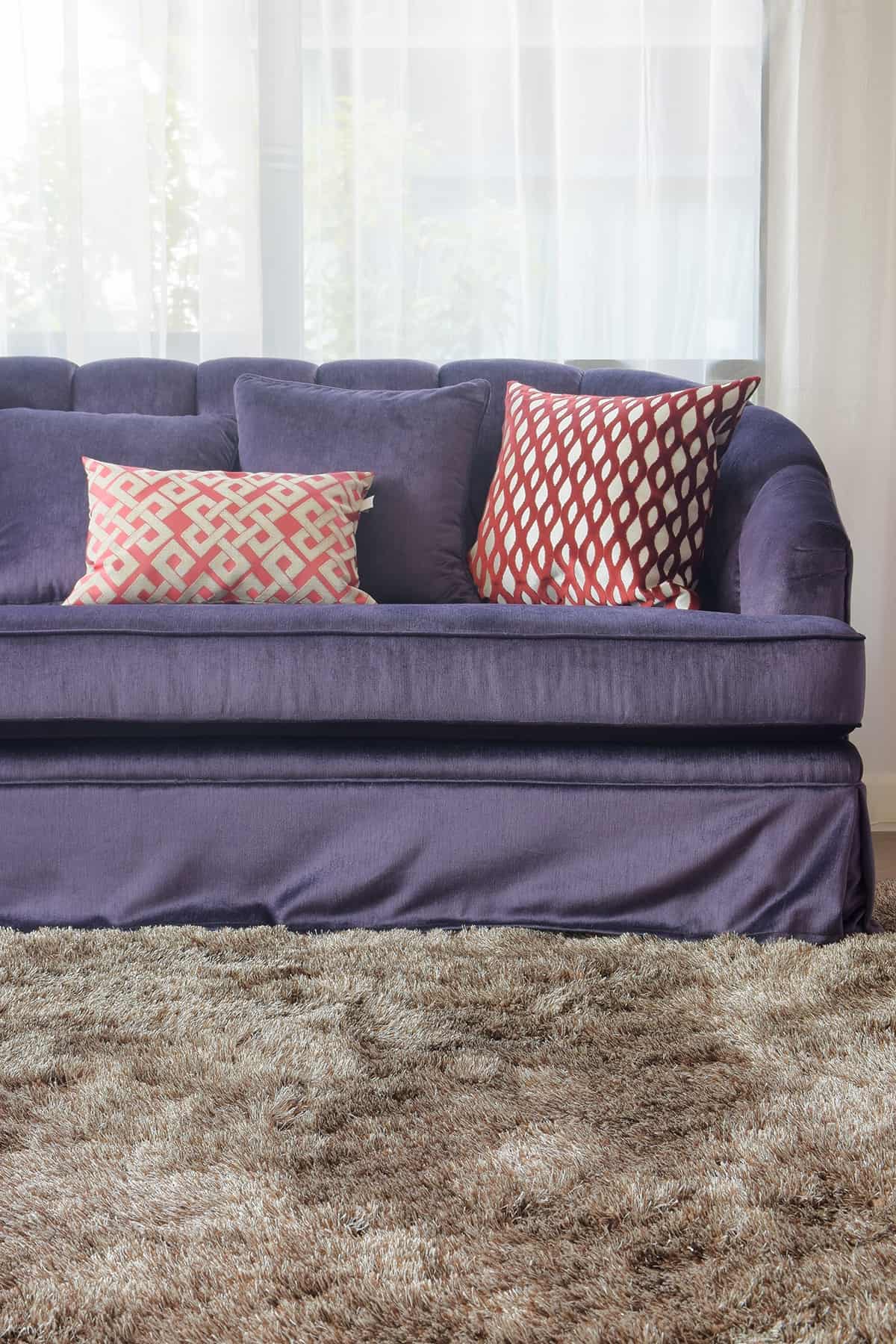 If you feel like your brown carpets are making your space feel dull and drab, then consider adding a purple couch to the room. Purple has bold energy that is uplifting and positive. It also works well with brown because it can have both warm and cool undertones. This is because it is created by mixing red, a warm color, with blue, a cool color.
The level of red and blue in purple will serve to either intensify or play down its warm or cool tones, but ultimately purple will help to balance the energy of brown carpets.
Darker shades of purple couches will be both inviting and intimate, while lavender shades will create a more playful and feminine look.