Floors and walls are the two basic fundamentals of interior design. When decorating a room, one must not underestimate these elements, which play a vital role in the failure or success of your room's design.
When it comes to painting the walls, many homeowners turn to white as the safest option. The beauty of this neutral color is that it can be easily paired with any other hue. When deciding on the best carpet colors for white walls, you must take a few factors into account, such as the size of your room and the rest of the furnishing colors.
If you are going to paint your walls white, then you might want to browse through our top suggestions on the best carpet colors, including some great tips right here.
Tips on Choosing the Right Carpet Colors that Work with White Walls
When it comes to choosing the right carpet color for your white walls, there are some variables to consider, such as the purpose of the room, the amount of foot traffic it receives, and its size. Here are some key pointers that will help you make an informed decision:
– While white is a risk-free color for the walls, the same can't be said about white carpets. In fact, you will rarely find homes with white walls and white carpets. These floor coverings come in many shades, textures, and patterns so it can be difficult to pick the most suitable one for your rooms.
That said, the purpose of the room should be taken into account. For example, a family with pets or small children may want to opt for darker color carpets as they won't show dirt as much as lighter-colored ones.
The amount of foot traffic in the room will also determine the color of the carpet you should go for. Darker colors are great for hiding spills and stains; however, they tend to show dust more. In this instance, you should choose a carpet color that's neither too dark nor too light.
– A beige or creamy carpet may look more appealing in bright living rooms with white walls. Even a bold shade of purple will work well in such rooms.
– For girls' bedrooms, a pink carpet with white walls makes a great choice. Match it with pink furniture to complete the look. Conversely, a boy's bedroom will benefit from a light shade of blue carpet.
– If the room is frequently used, the carpet colors will fade or darken over time due to high foot traffic. Bear this in mind when choosing a neutral carpet shade. It is best to go for a darker color for high-traffic rooms and a lighter color for low-foot traffic areas.
– A beige carpet will appear lighter if your room is bright and airy with lots of windows. This is because windows let in sunlight, which can lighten the carpet color. For smaller rooms with a lack of windows, your beige carpet color won't fade over time, but it's wiser to go for a khaki shade.
– Light carpet colors make a dark room appear larger and more welcoming. Open-plan spaces will also benefit from light carpet colors. If you want to make your large living area more intimate, go for darker carpet shades.
– On a final note, darker and neutral tones tend to hide stains better than bold color carpets. When coordinating your white walls with a carpet color, keep this in mind as bright colors may not be practical for households with small children or pets.
Carpet Color Examples that Go with White Walls
Black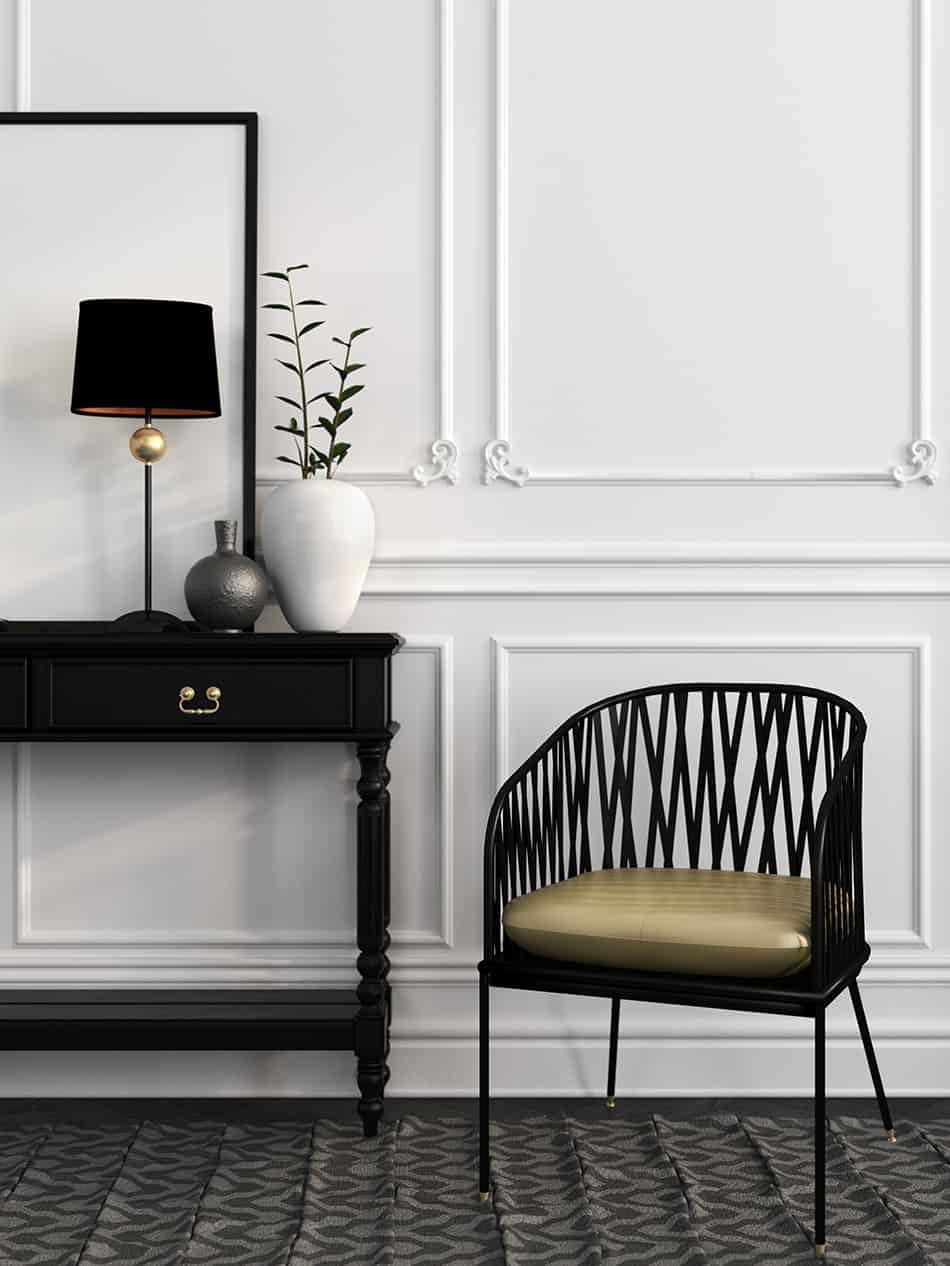 If you have a large, high-traffic room with white walls, try using a black carpet. This color will ensure your carpet will last a lifetime as it won't show any dirt or stains. A combination of white walls with black carpet can create contrasting effects that make any space look elegant and modern.
It is not recommended to use black or other dark carpet colors in small-sized rooms. As long as your living or sleeping space has sufficient lighting (natural or artificial), then your black carpet won't look gloomy in the bedroom or living room.
Light Grey

For those who want to enjoy a minimalist space, a light grey carpet for the bedroom can look elegant and warm. The combination of white walls and grey carpets can bring a flawless look to your sleeping space.
Although both of these colors are neutral, there is still enough contrast to distinguish the two. Grey and white will look stunning in both modern and vintage style interiors as their popularity has grown over the years.
Another advantage of pairing your white bedroom walls with a light grey carpet is that the bedroom will feel larger than it really is. Since carpets can visually reduce the size of a room when paired with white walls, this will no longer be an issue.
Carpets have a different character from wooden or tile flooring. After all, they feel more comfortable than wood or tiles to walk on barefoot. Thus, for a bedroom with white walls, a bright and light grey carpet is certainly a smart choice.
Beige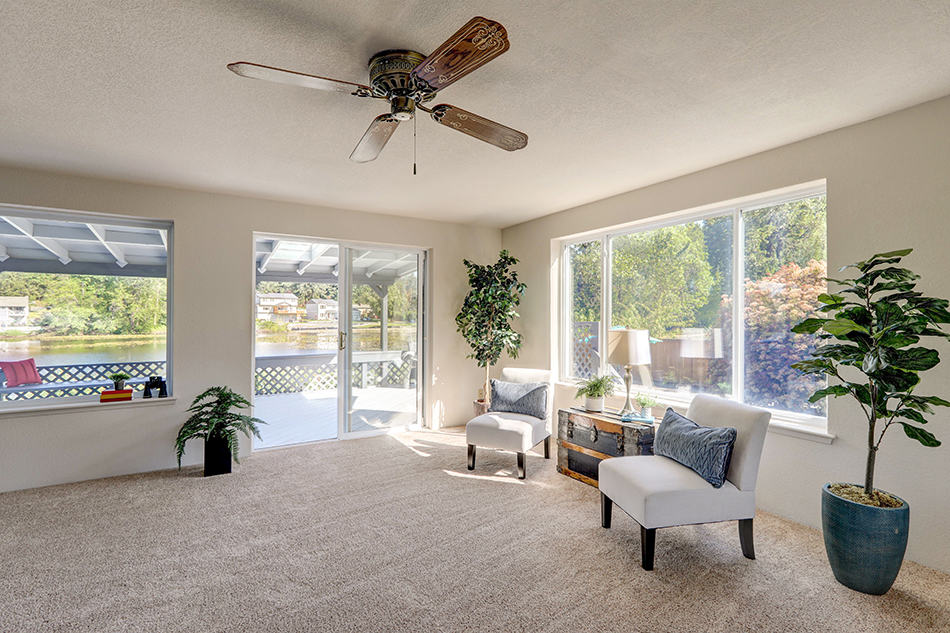 Another light, neutral carpet color that's surprisingly as popular – or even more- than grey is beige. This carpet color works well in both the bedroom and living room to make your space feel comfy and warmer.
To create a flawless look between the carpet and walls, you can opt for a darker hue of beige to create enough contrast. Choose a creamy tone that doesn't look too similar to white; otherwise, it will be harder to distinguish.
After all, you don't want your entire space to feel flat and monotonous, do you?
Neutral and beige carpets are also among the carpet colors that go well with beige walls, but you should choose other shades of beige for walls to make the room more embellished.
Light brown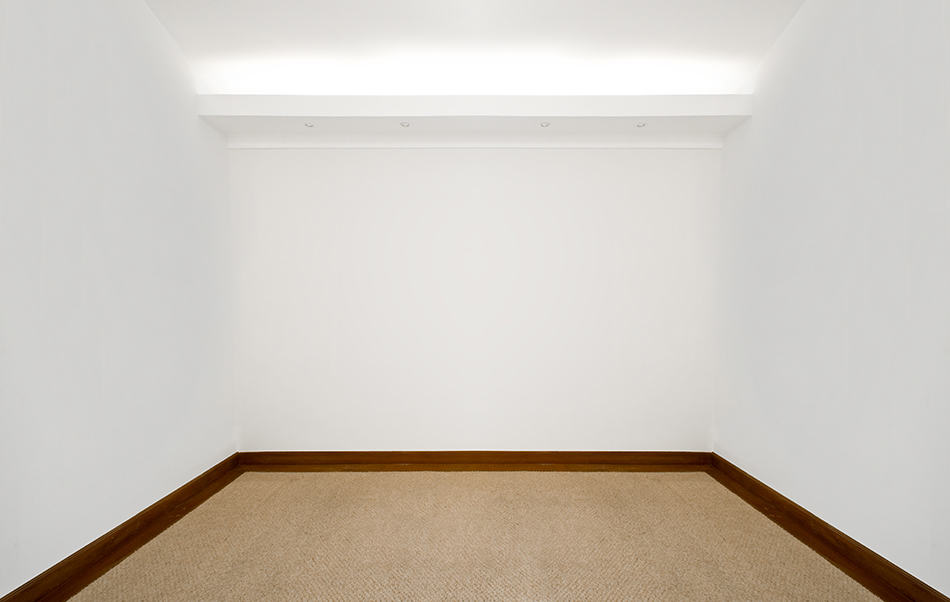 To bring more richness and depth to your living space while still keeping the room bright and simple, opt for a light brown carpet. This beautiful earthy tone won't darken the room as it still looks quite bright.
When paired with white walls, a light brown carpet will visually make the space feel spacious. Feel free to use this color idea for the modern master bedroom and traditional-style living room.
Dark Brown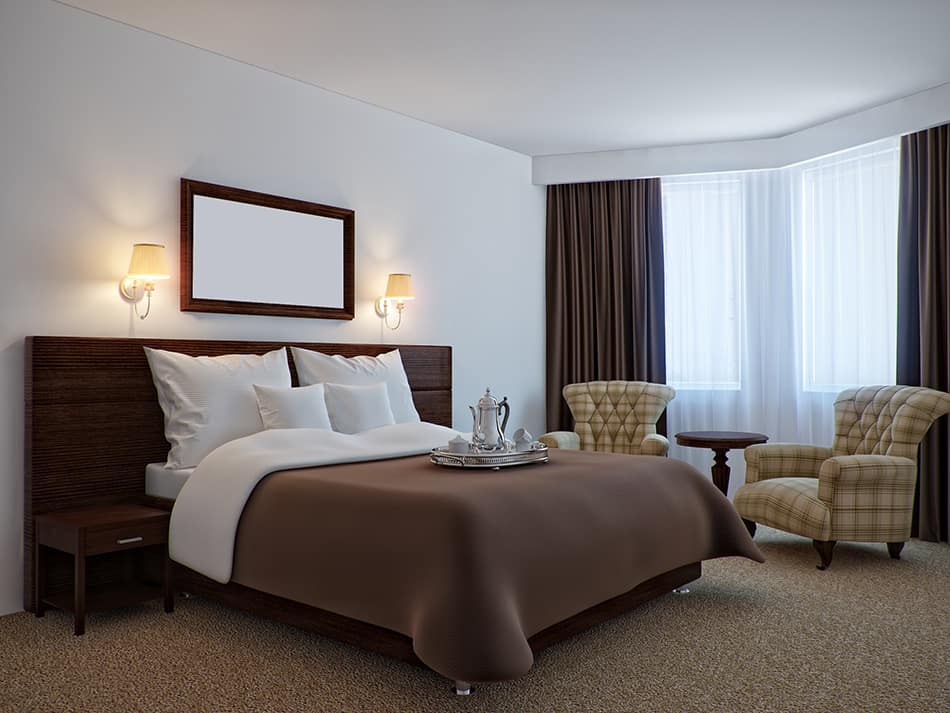 Having white walls gives you the opportunity to experiment with darker carpet colors for a modern and luxurious look. Dark brown, for example, is a rich earthy tone that can make a traditional bedroom interior feel warmer.
Note: only consider this carpet color if your bedroom benefits from adequate natural or artificial light sources in order to avoid making the space look gloomy or dark. Brown is, in general, a vintage color that goes perfectly with white walls.
Sky Blue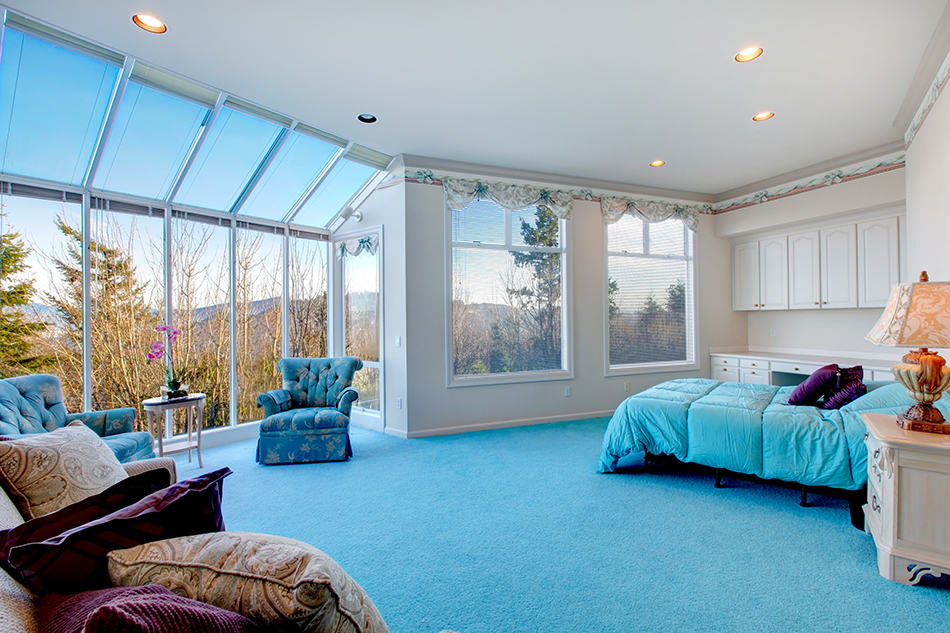 Blue is a color with unique characteristics that looks stunning in almost any interior space. This kind of carpet color not only makes the room appear more vibrant, but it can also emit a glamorous vibe, especially when used alongside a bedroom's white walls.
Whether you are a fan of coastal farmhouse style or you want to create a classic interior design, a blue carpet can easily blend with any other furniture color.
For example, see how light and airy this bedroom looks with sky blue carpet and white walls. The bedroom furniture is in the same colors as the carpet and the walls for a cohesive look.
Navy Blue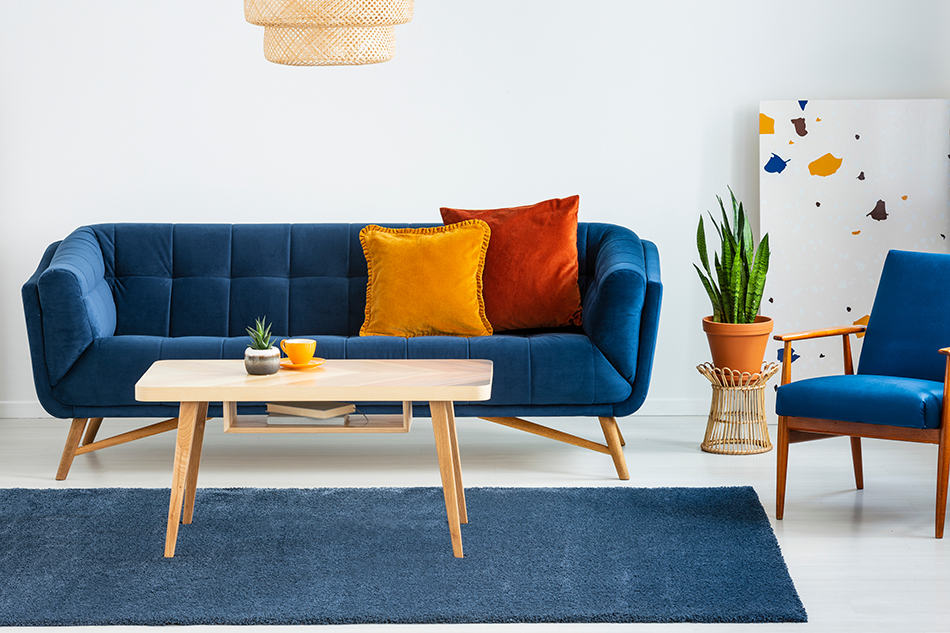 For a darker blue alternative, navy is another elegant hue that works well with white walls. Navy is a color that makes a bold impression, hence the reason it goes perfectly with white walls. Just like the previous example, we showed you, the navy carpet can be matched with navy furniture so they stand out in the room.
This carpet color does a great job of highlighting the furniture in the living room or bedroom. Pair the carpet with brighter hues like orange and yellow cushions as shown here, for a strong impression.
Pink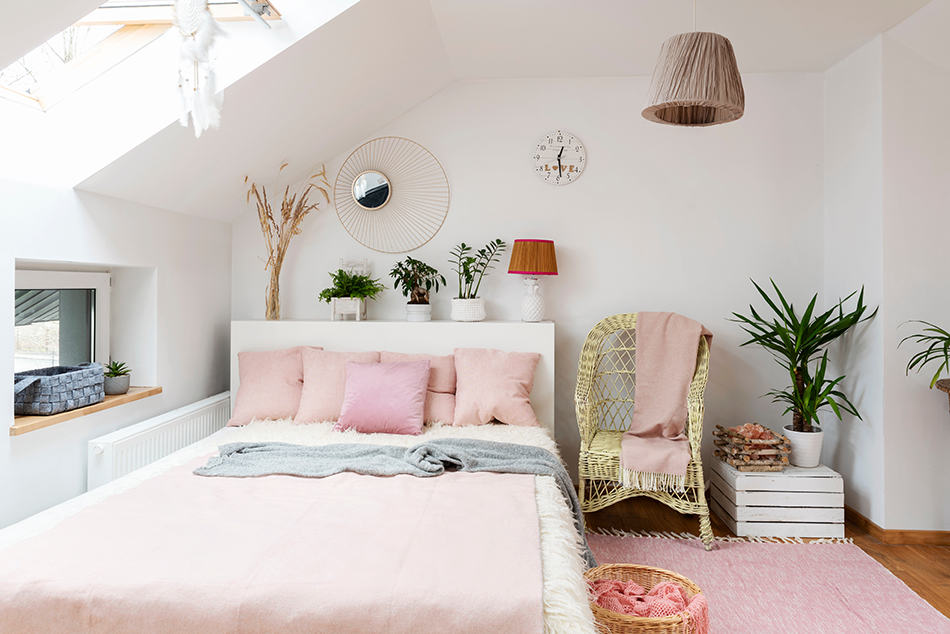 Pink is a fresh carpet color that most girls love to have in their bedrooms. This bold, feminine carpet color works very well to blend with the rest of the furniture, as seen in this example.
This cozy bedroom boasts beautiful white walls and pink bedding with matching carpet and throw blankets. It feels modern and warm thanks to the pairing of pink and white.
What is the Most Preferred Carpet Color that Pairs with White Walls?
Beige is by far the most popular carpet color in homes with white walls. Even though this neutral hue may be considered dull or bland, it is nevertheless an impactful hue that makes the room appear larger than it really is.
This color works particularly well in small or compact rooms. In addition, high-quality beige carpets can also be used in rooms with high foot traffic as they won't show dust or debris as easily as white carpets.