A room with brown walls has a lush appearance thanks to this earthy, warm color. But when it comes to pairing the right carpet color with brown walls, it can prove to be somewhat challenging. Although nature-inspired colors like brown are inviting, you must pay extra attention to the particular shade you choose.
A carpet is an essential part of a home as it helps define the room's cozy character. Pairing the right carpet color with your brown walls can enhance the overall feel of the room. The best way to do this is by taking into account the existing decor colors of your room before selecting a carpet color. Since brown has a mix of orange, yellow, black, and red, a combination of these can create a cohesive look.
While brown isn't the most popular color for the walls, fortunately, it is versatile enough to complement many lighter and darker carpet colors without clashing. If you're unsure of the best carpet color pairings for your light or dark brown-walls, here are some suggestions that work well with this earthy color:
Carpet Colors to Pair with Brown Walls
White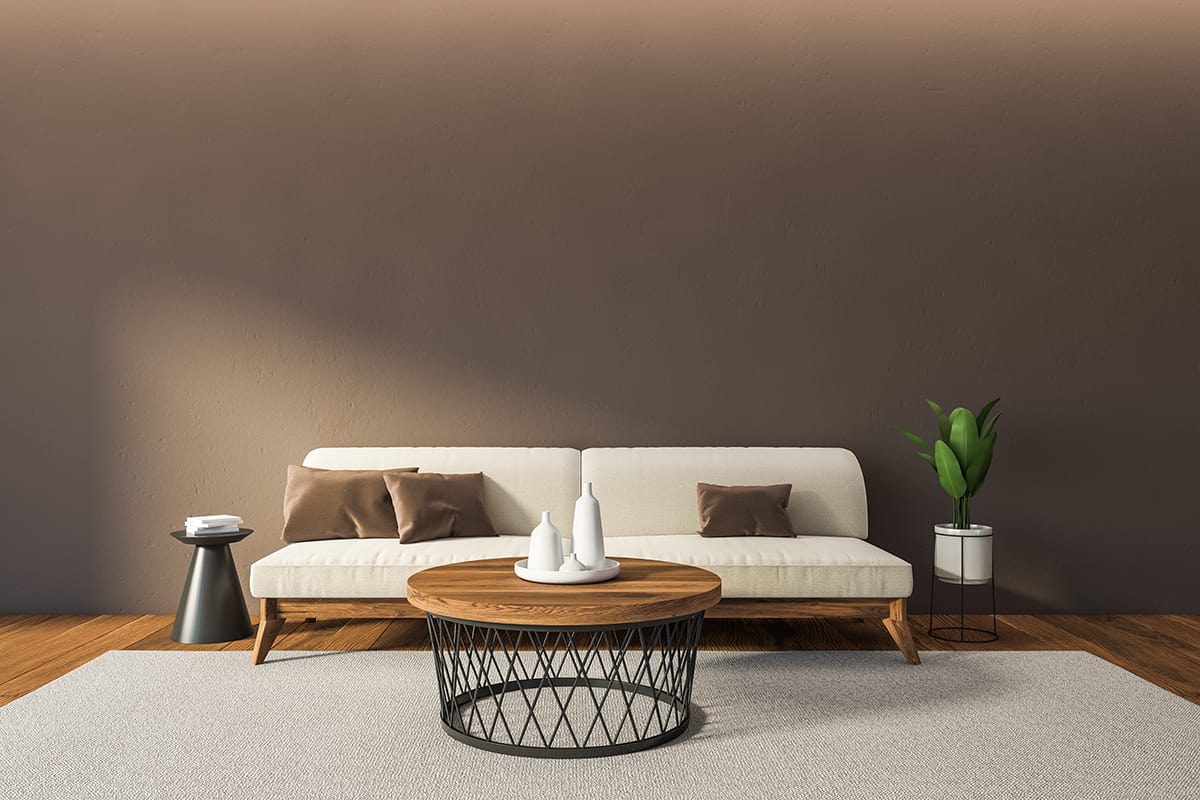 Brown is a great paint option for those who want to create a cozy, unique vibe in their homes. Depending on the size of your room, you may opt for warmer tones, such as chocolate brown, for a dramatic statement. If your space is limited, consider adding a white carpet. This bright color contrasts the earthy tone of dark brown walls and gives your space a homely feel.
In small bedrooms or living rooms, a white carpet provides a tasteful contrast next to dark brown walls. This universal color offers a light and airy feel to small spaces, plus you can inject more warmth by adding other vivid accent hues like the orange or red decor.
Cream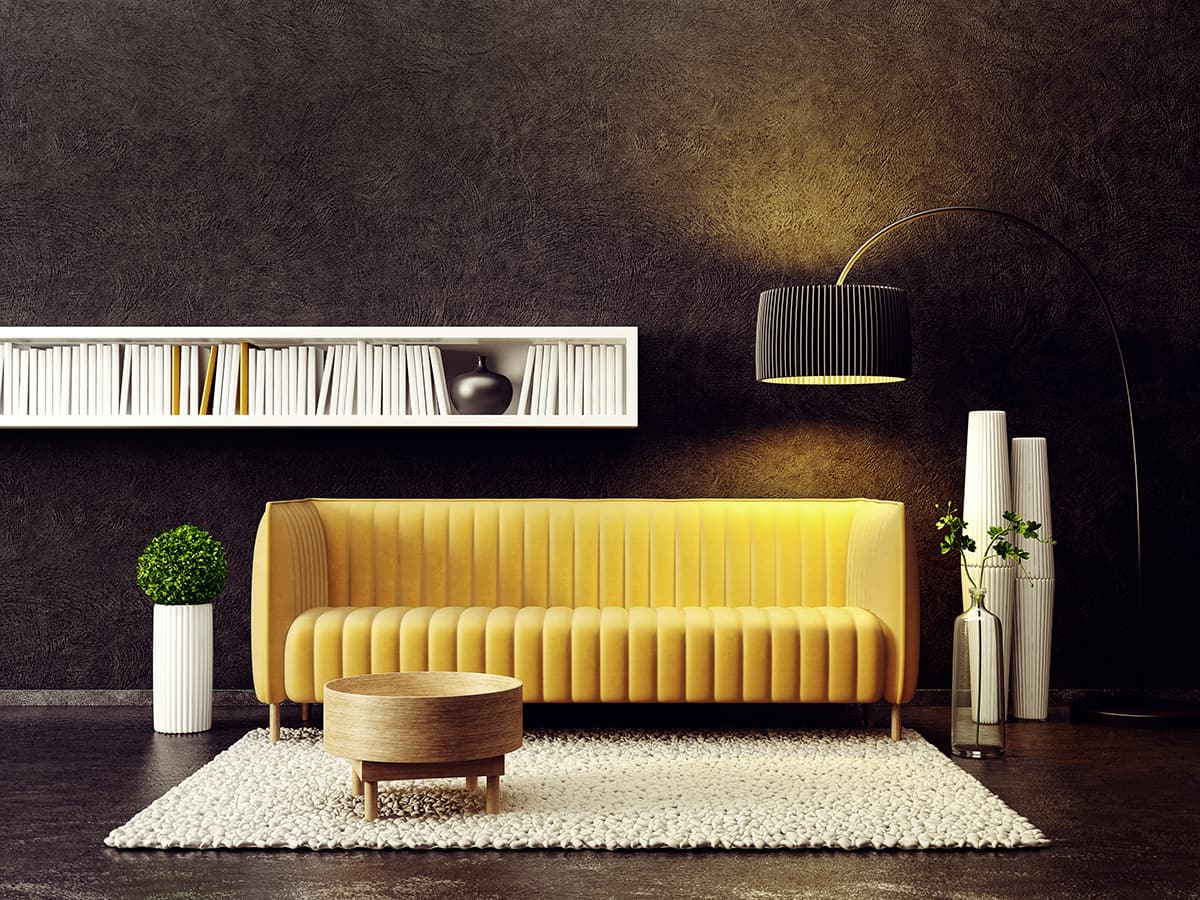 Aside from white, another safe carpet color choice is the warm-toned cream, which fits any room with dark brown walls. The reason cream is a better choice than white is its slightly earthier appearance. This lush carpet color opens up the space and makes it feel more inviting.
In modern living rooms with dark brown walls, you'll often find light color carpets paired with bright furniture colors, especially yellow. This is because cream and yellow are in the same color family as brown, so it makes sense to keep the palette of the room in a monochromatic scheme.
Beige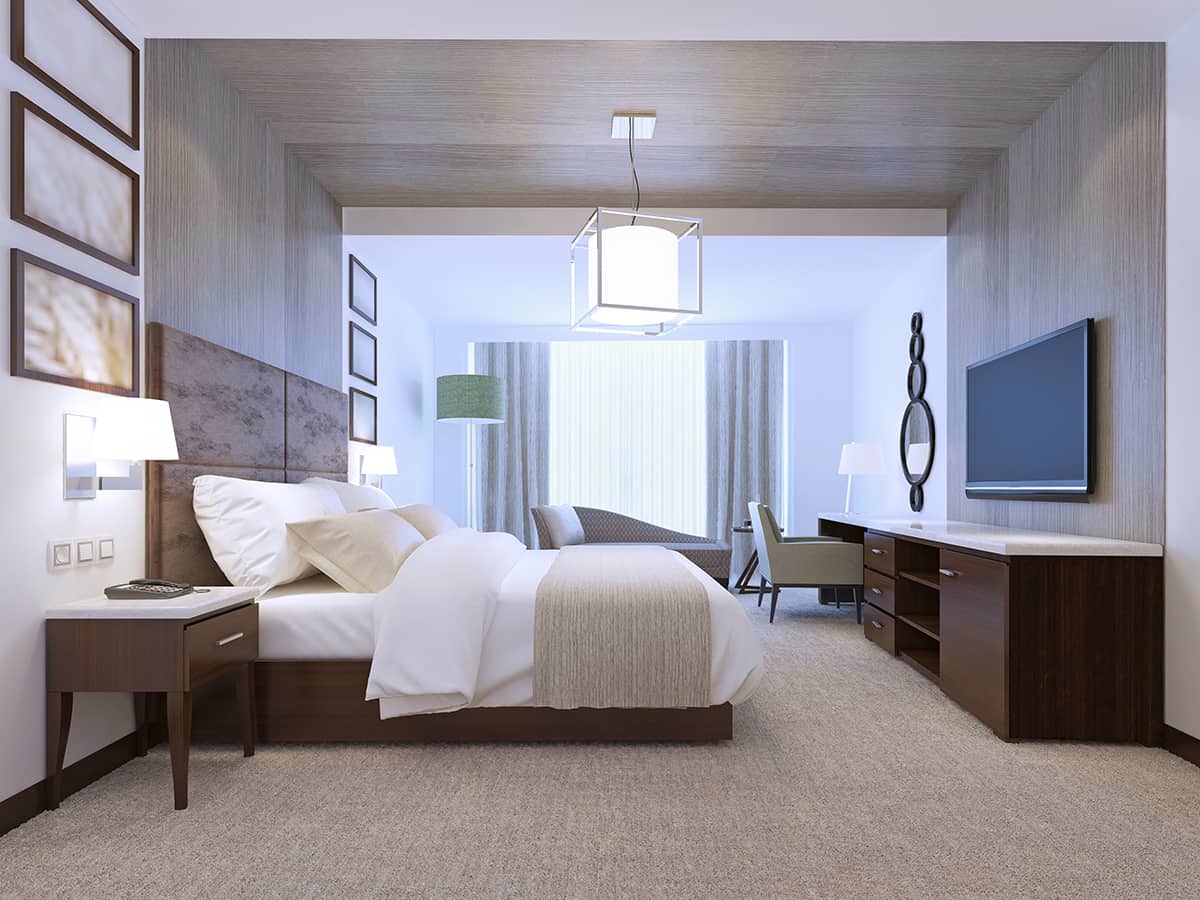 For those who want a flawless color combination between the brown wall and carpet, we recommend beige as the closest color family. Beige is almost like a light brown shade, so it goes very well with both dark and light brown walls to create a flow throughout the room. In contemporary rooms, a beige carpet coordinates well with any other neutral or bold color scheme.
Whether you choose a patterned or plain beige carpet, this color won't take the attention away from other focal features of your modern room.
As you can see in this spacious, contemporary-style bedroom, the beige carpet has created a monochromatic style with the light brown walls. The bright and light appearance of this carpet color has neutralized the darker-toned brown walls.
Yellow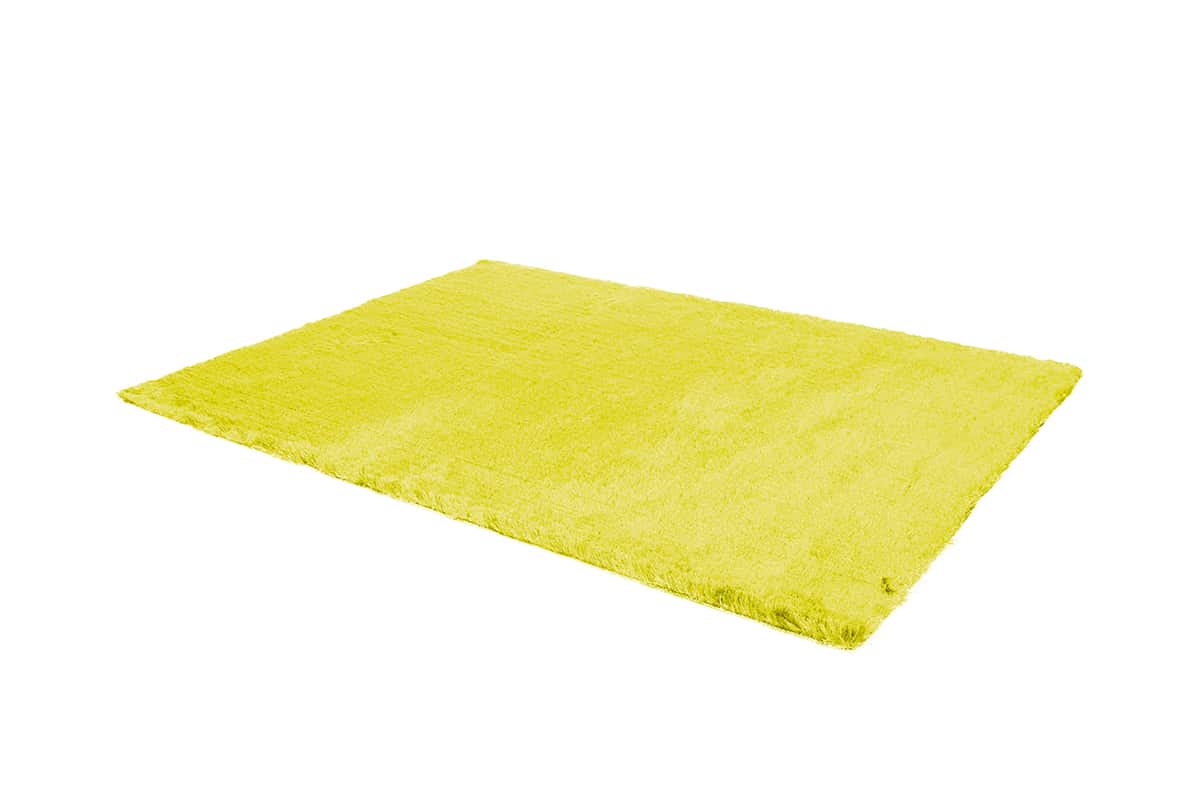 Speaking of yellow furniture, when you have brown walls, why not consider yellow carpet as it has a similar characteristic to brown? Both of these warm-toned colors are visually strong and dominate any modern room.
Just make sure you select a bright shade of yellow rather than a muted one in order to add a fun and cheerful ambiance to your room. Yellow tends to soften the dominating brown walls so it is worth considering as a carpet color in casual dining rooms or bedrooms.
Neutral Patterns
It doesn't matter whether your walls are light or dark brown; with neutral-patterned carpets, the color combination won't clash or compete for attention. In a master bedroom, it is possible to pair light brown walls with a neutral-patterned carpet as the focal point of the room.
Here is proof that light brown walls complement the grayish-white patterned carpet as a trendy combination in a bright and airy bedroom. Other neutral carpet patterns you can pair with your brown walls include beige and cream or brown and white.
Gray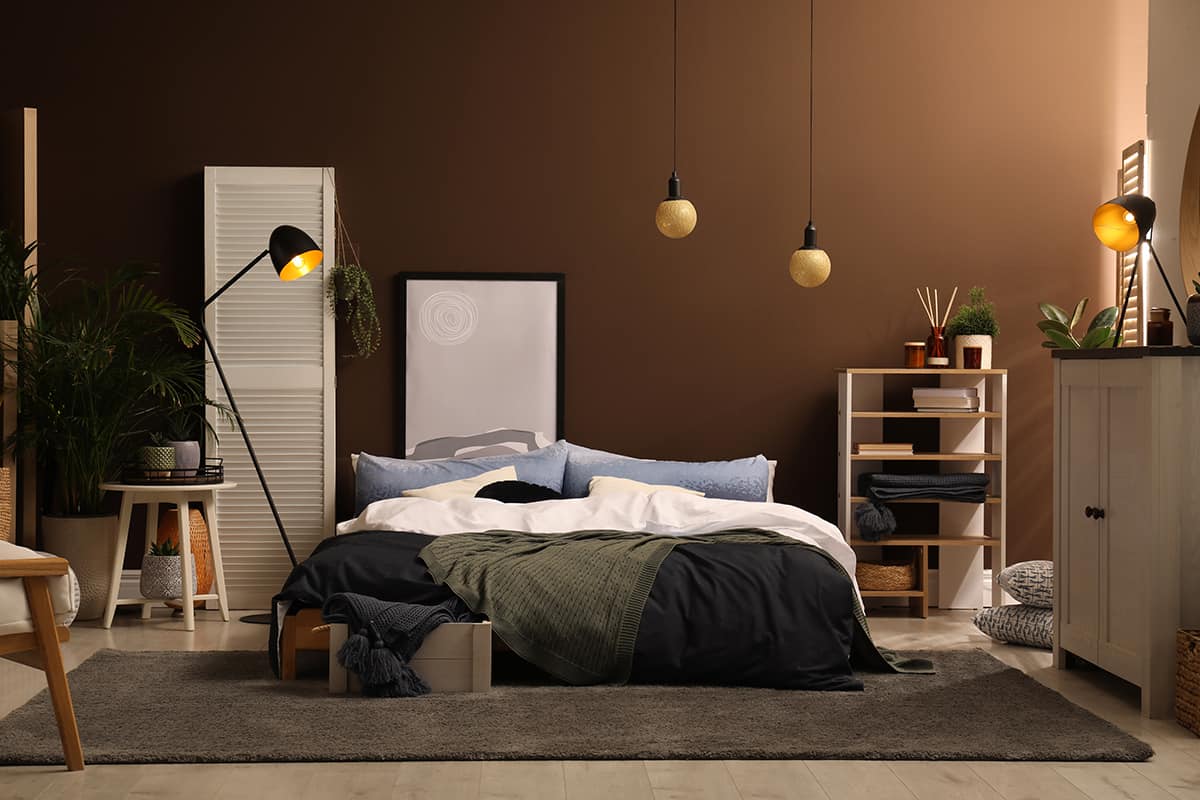 Another excellent neutral carpet color that goes with brown walls is gray. This stylish color adds depth to a neutral bedroom or living room. The darker gray shades go particularly well with dark brown walls to give a masculine vibe. That said, there are many gray shades to choose from, so you may opt for a lighter hue if your room lacks natural lighting.
While some people think of gray carpets as outdated, we'd like to prove otherwise. As shown in this image, the chic dark gray carpet gives a modern and elegant vibe to this bedroom with dark brown walls. Gray is without doubt simple yet sophisticated, especially when it is paired with glam dark brown walls.
Pink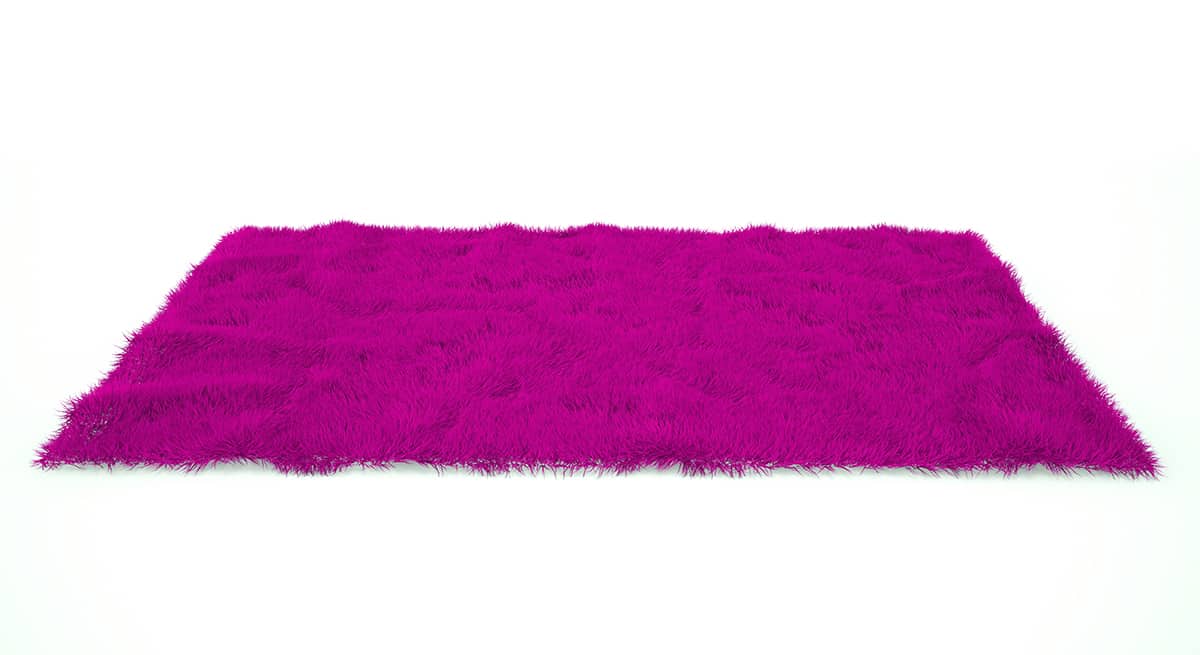 Now we've mentioned creating a masculine vibe using dark gray carpet with brown walls. On the flip side, how about adding a feminine touch to your bedroom by going with a pink carpet instead? This color option is ideal for a girl's bedroom or a master bedroom. A rosy pink shade can accentuate light brown walls and inject some pop of color into your space.
In minimal living rooms, a hot pink carpet with light brown walls also works as a burst of vibrance to increase the aesthetic appeal of your room. Pink is associated with positive energy, but make sure you include a third color in your mix as the pink might appear a little overpowering.
For example, with a pink carpet and light brown walls, you may want to add wooden furniture as a natural and earthy element of the room.
Blue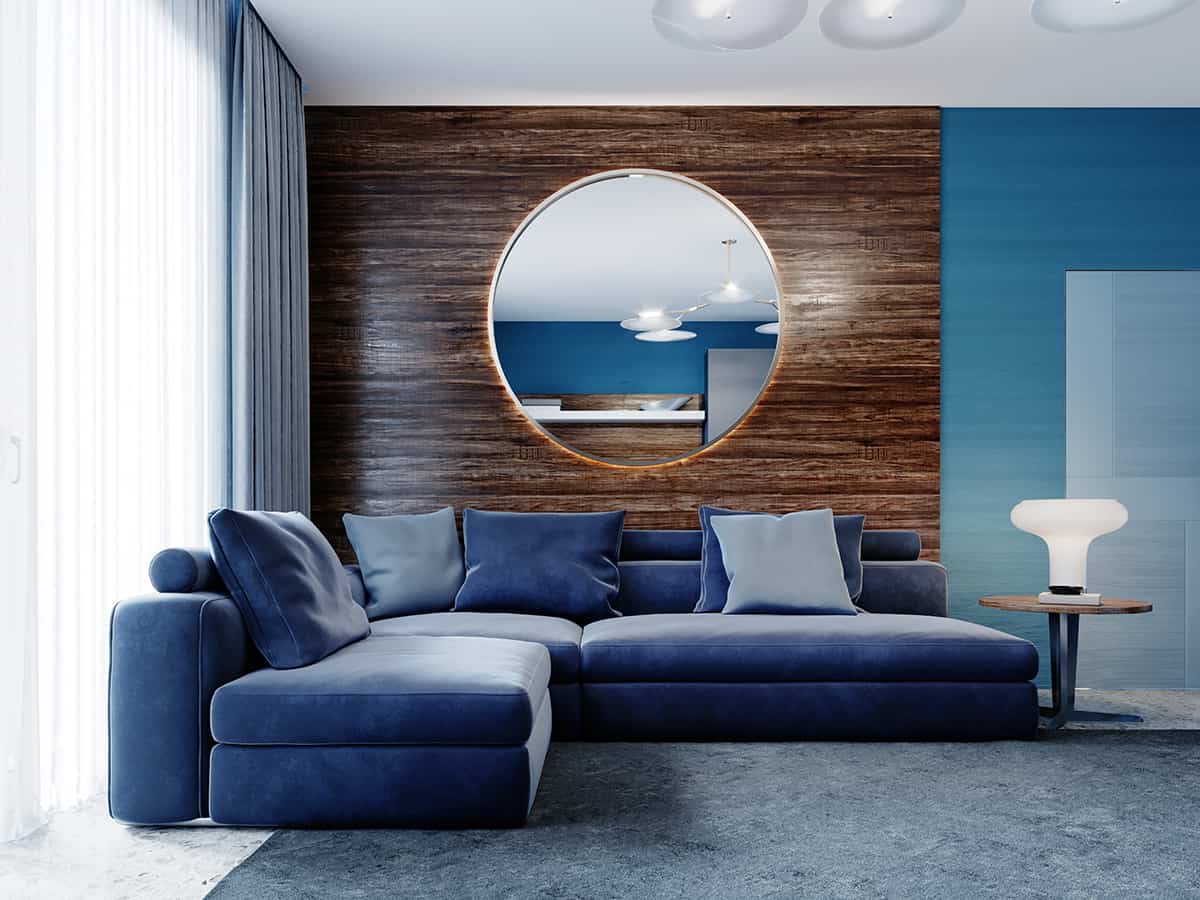 A blue carpet is a very popular interior decorating choice as it works with almost every other neutral or bold color. When you have dark brown walls, any cool blue shade is a good choice as it creates a strong contrast against the dark brown walls.
Blue is such a versatile hue, which offers any living room with brown walls an elegant look. This cool-toned color can balance out the yellow/red undertones of the brown, especially if you pick shades like turquoise, icy blue, or steel blue.
In this example, the classic blue furniture and carpet stand out against the dark brown wall as focal features of the room, with the brown wall serving as the backdrop.
Are any Carpet Colors to Avoid with Brown Walls?
With the right undertone, almost any carpet color can work with brown walls. However, there are a few combinations that are best avoided.
Black is one such carpet color that will clash with dark brown walls. In addition, a black carpet will only make the room with brown walls appear smaller and give it a closed-in feel.
Another carpet color that won't do anything to accentuate a room with brown walls is a matching brown shade. A monochromatic design will often take away the airiness of the room so it's best avoided.
Another extreme carpet color that won't look great with brown walls is lime green. Most homeowners will find this combination too strong.
As an alternative to these colors, try greige as it's a blend of gray and beige, which goes nicely with both dark and light brown walls. If you're adamant about using a monochromatic color scheme, we suggest a light tan carpet as it mimics natural materials like wood or bamboo.
Is Brown a Good Wall Color?
While most homeowners typically prefer beige, white, or other light wall colors to make their rooms appear brighter, brown has proven to be a unique color no matter in which room you include it. A home with brown walls can feel warm and cozy, unlike the cold starkness of white walls.
Depending on the size of your room, brown walls can be a great idea, as they are versatile enough to be paired with many other colors. Darker shades allow you to make a bold statement, while a light shade of brown will easily blend with brighter and more vivid colors.
Therefore, the question of whether a brown wall is a good color for your home ultimately depends on the shade you use and the other colors you pair with it.