Club chairs are a popular type of chair that has been around for many years.
Club chairs come in a number of different sizes, but the standard dimensions of a club chair usually range from 37 to 39 inches in width and 39 to 41 inches in depth. Here we explore all about club chairs and their dimensions.
What is a Club Chair?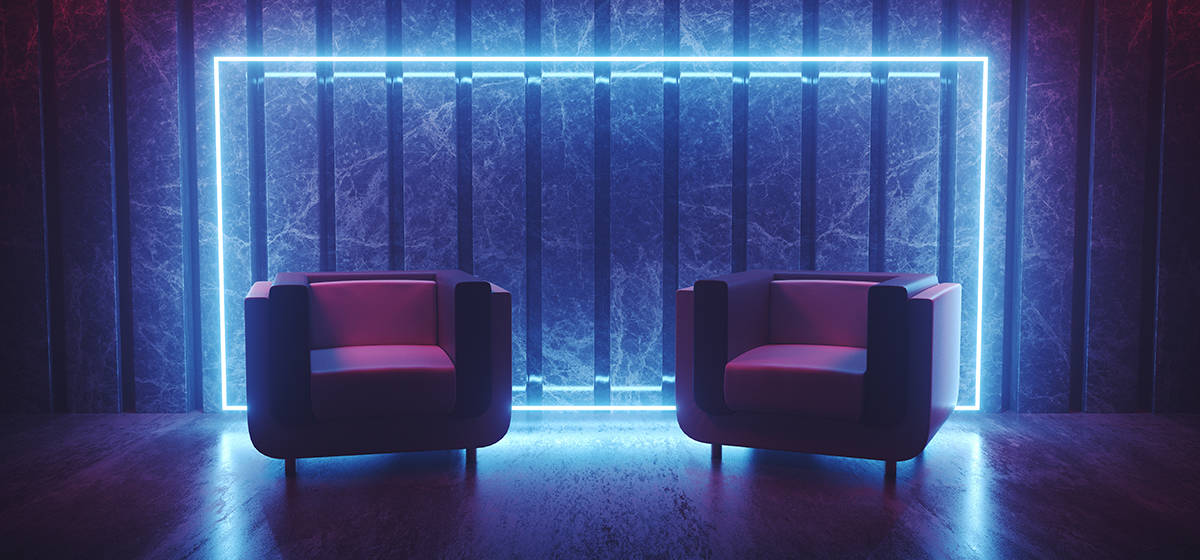 A club chair is a type of chair which envelops you as you sit into it for a comfortable and relaxing experience. Club chairs are fully upholstered and will often feature sprung seats.
Traditionally the club chair would be upholstered in leather, but today they can be covered in anything from velvet to cord or linen. The legs of the club chair are quite short and can be made from wood or metal.
Standard Club Chair Size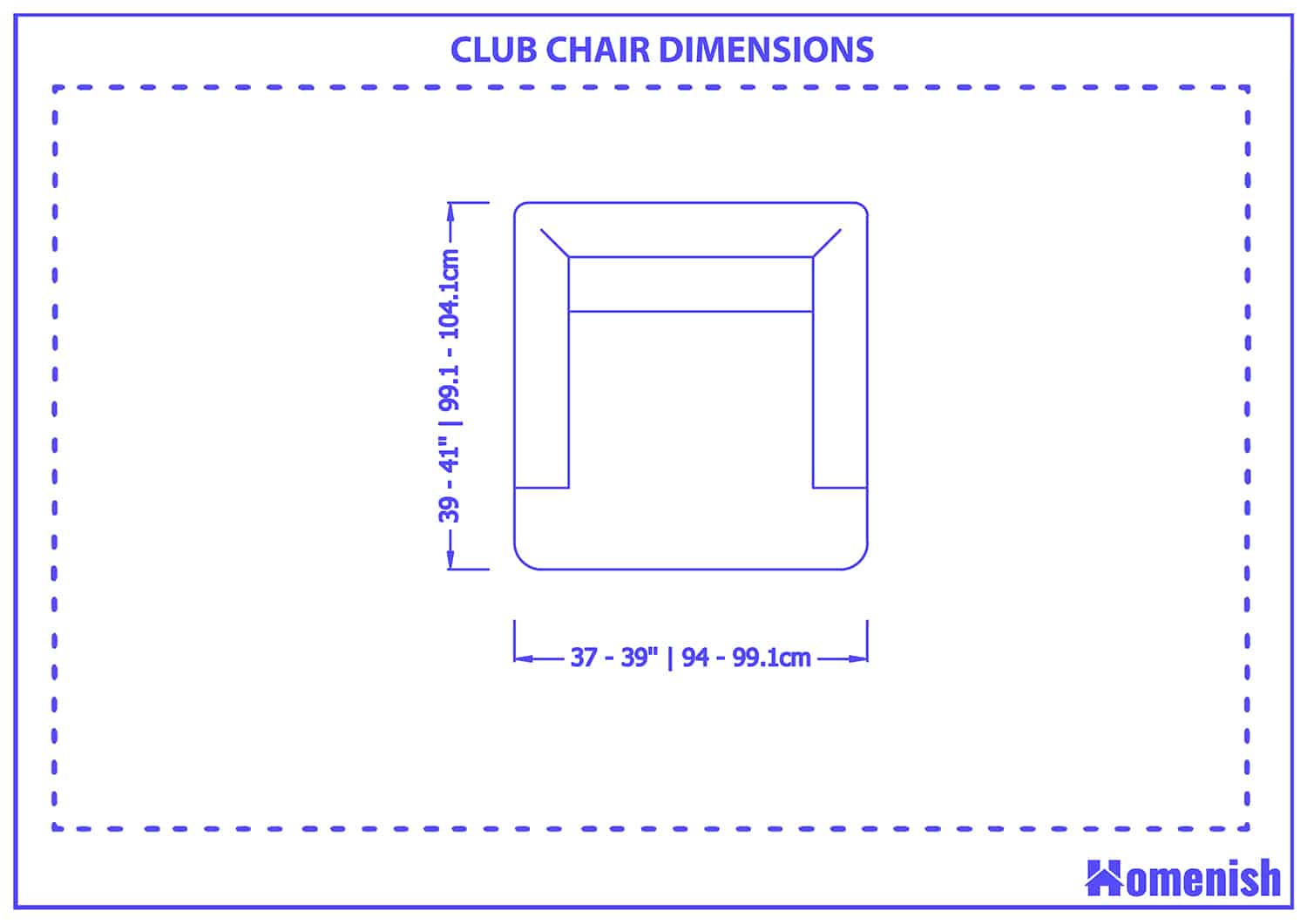 The standard club chair has quite generous proportions for ultimate comfort. Typically the width of the chair will measure between 37 and 39 inches, and the depth will be between 39 and 41 inches. If you have a smaller space to fill, you can find more petite examples of club chairs with a width measurement of around 27 inches and a depth measurement of around 30 inches.
While petite club chairs might make better use of space, there will be some compromise on comfort. Sitting in a club chair in real life, for example, in a store, is the best way to ensure you get the size that works best for you.
History of the Club Chair
The club chair has its origins in 18th century France, where it was dubbed the 'fauteuil confortable', which translates to 'comfortable chair'. This was in response to the other chairs around at the time, which were considered too uncomfortable to sit in for long periods of time. In the UK, the emergence of comfortable chairs grew soon afterward, with chair factories employing as many as 400 people coming into existence as early as 1730.
The chairs became enormously popular in 19th century Britain following the invention of coil springs in the seats of chairs at around 1830. Throughout the Victorian era, comfortable chairs, which we now know as club chairs, became more commonplace. The popularity of the term 'club chair' is believed to come from the fact that these chairs were widely used to furnish gentleman's clubs, and the name seems to have stuck.
Club Chairs in Home Decor
Club chairs can occupy almost any area of the home, making them an incredibly versatile piece of furniture. You can use a club chair as an accent chair in a living room or as a reading chair in a quiet corner of a bedroom. These chairs can make for occasional seating in an entryway where you sit to put on your shoes, or they can be placed at the end of a dining room next to a side table, creating a comfortable spot to enjoy breakfast or a mid-morning coffee.
A club chair can also be situated beside the bed as a spot to watch TV or to lay clothes ready for the next morning. Since club chairs come in almost any print, fabric, and color you can imagine, you can perfectly coordinate your chair with any room and theme in your home. The simplistic design of a club chair means that it can work in spaces that are rustic, contemporary, classic, or minimalist.
Choosing a Club Chair
Shape
Club chairs can be identified by their chunky armrests, deep seats, and full upholstery, but they come in a number of different shapes. For a classic or traditional style, opt for the rounded club chair, which will have a backrest that takes a slightly arching shape, and arm rests which are rounded with no harsh corners.
If you want to achieve a modern look, the square club chairs might be a better option. These appear much more angular, with right angles on the armrests and a backrest that is completely straight along the top. Opting for a shape that will best suit the style in your home will ensure it fits well into your overall look and mean it can be moved from one room to another.
Color
Club chairs come in a huge assortment of colors, and if you can't find the exact color or pattern that you want, then you could pay for custom upholstery in your chosen fabric. When it comes to choosing the color of your chair, you need to decide if you want to make a statement by using the piece of furniture as an accent chair or if you want the chair to blend seamlessly into the existing color scheme.
For example, if your room is painted a dusky light blue color with dark blue sofas, then you could get a club chair in dark blue or light blue to match. However, getting a club chair in a bright shade of apricot could make for a fun splash of color, and get a lampshade to match to help tie the chair into the overall look.
A contrasting or accenting color can help to make the club chair stand out, drawing attention to it and making for a bold and lively style, however by choosing a striking color it can mean that your chair becomes outdated in a few years, and it will also make it difficult to match if you want to change your color scheme. By opting for a neutral color, such as beige or gray, the chair will easily coordinate with a wide range of interior themes.
Dimensions
The dimensions of a club chair are essential to consider before making a purchase because the chair needs to fit well into the space, and it also needs to be comfortable for the members of your family to sit in. Since humans come in all shapes and sizes, it's wise to check the dimensions of a club chair to check if it is compatible before you commit yourself to it.