Side chairs are versatile chairs with a simple design that can be utilized in various ways around the home. They typically have a seat height of around 18 inches, an overall height of around 32 inches, and a width of 18 inches.
Here we take a closer look at the best uses for side chairs and side chair dimensions.

What is a Side Chair?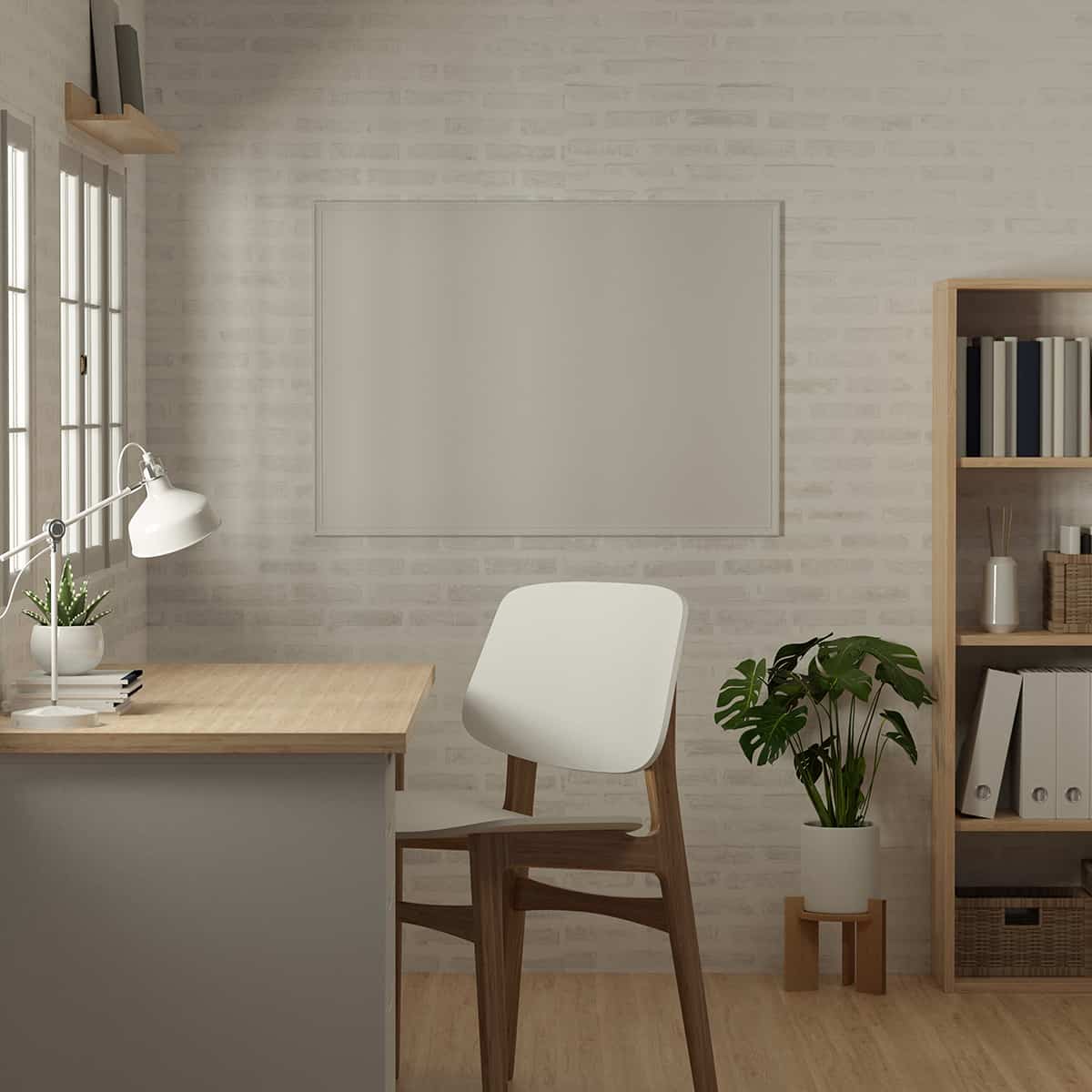 A side chair is a simple style of chair that does not have armrests. It will have a seat and a backrest, taking a basic 'L' shape when viewed from the side. Side chairs are easy to move around because they are generally not heavy or bulky, which means they are often used to fulfill various purposes around the home.
For example, you may have a side chair positioned beneath a dressing table in a bedroom, and this can be brought downstairs to be used as an additional dining chair if you are entertaining a large number of people and don't have enough dining chairs.
Side chairs come in a huge range of designs, including entirely wooden chairs with spindle backs, metal industrial chairs, transparent perspex minimalist chairs, or upholstered chairs with padded seats and backrests.
Side Chair Vs Armchair
The main difference between a side chair and an armchair is the presence of armrests. Side chairs do not have any armrests, while an armchair is defined by the fact that it does have armrests.
In a dining set, side chairs can be used around every edge of the table, but more traditionally the head and foot of the table will have armchairs, while the side lengths of the table will have armchairs. This is where the term 'side chair' originates from, though of course, side chairs are so versatile that they can be used in a range of ways around the home.
Armchairs are considered by some to be more comfortable since you can rest your arms on them, and they create more of a feeling of being enveloped because your body is enclosed between the arms on either side. However, a side chair is often a more practical choice, especially if you are short on space.
This is because side chairs will fit beneath other furniture, such as a desk or dining table, much more comfortably. Armchairs will often not tuck neatly underneath a table, which means more space is required to accommodate all of the furniture. Side chairs are also not as wide as armchairs, so you can fit more side chairs around a table to accommodate more guests.
Can a Side Chair be Used for Dining?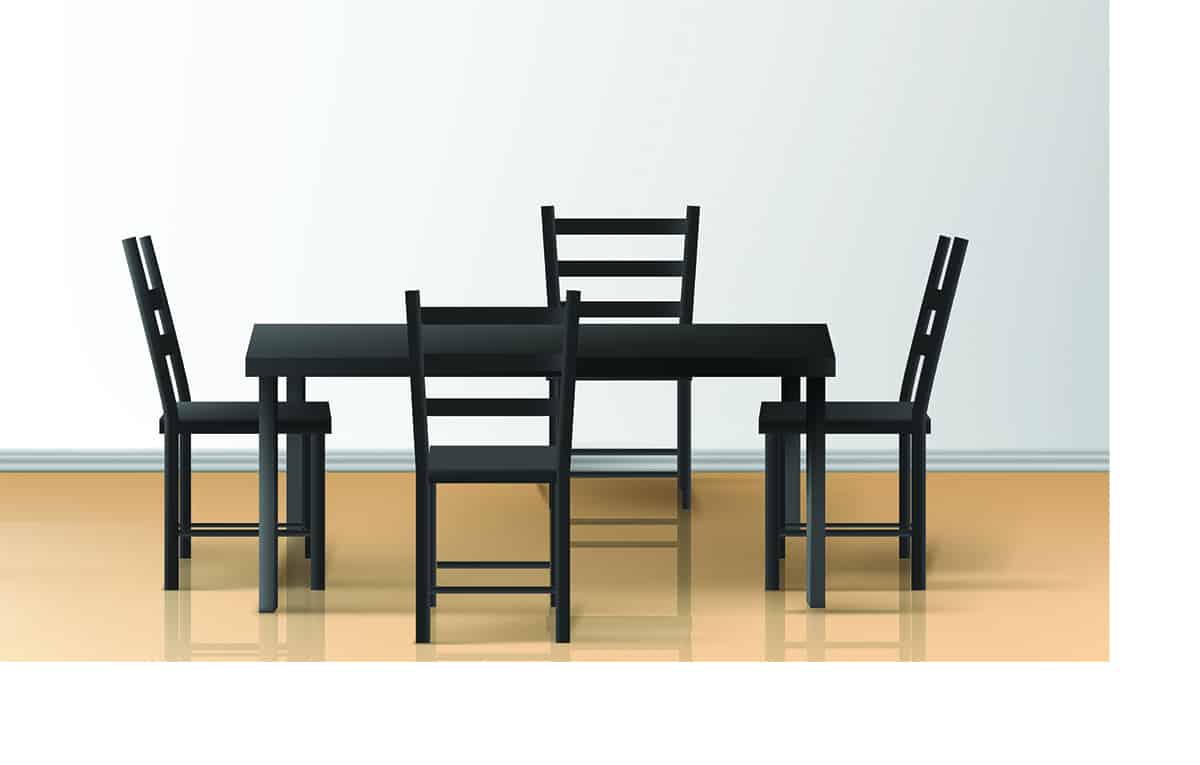 Side chairs are most commonly used for dining, and they fulfill this purpose perfectly. The lack of armrests means they slot beneath the surface of tables or desks easily, and they are usually lightweight and therefore easily portable within the home.
Side chairs do not need to remain at the sides of a table, and can also be used at the head of the table if you want all of your chairs to match. This can help to reduce the space taken up by the furniture, so that you have more floor space to walk around.
Can a Side Chair be an Accent Chair?
Side chairs are traditionally used as seating at a dining table, but they can be used in any room of the home. You could position two side chairs in front of a window with a side table between them, to create a casual area for eating breakfast or for enjoying a coffee and a snack. Side chairs work well as desk chairs or dressing room chairs, for completing homework or applying make-up.
They can also be positioned in the corner of a bedroom, as a quiet spot to read a book, or as a place to drape clothes ready to wear the following day. Side chairs can also be utilized as a telephone chair positioned next to a landline, or situated in the corner of a dining room ready to be used as a spare chair in the event of additional diners joining you for a meal.
You can position a side chair in a living room to be used as an accent chair, and make it feel more comfortable by draping a blanket over the back of it and adding a scatter cushion.
Side Chair Sizes
Side chair seat height
The standard seat height of a side chair ranges from 16 to 19 inches. This works for the vast majority of the population, creating a comfortable bend in the knee with feet resting on the ground.
If you are shorter than the average person, opt for a seat height toward the lower end of the range to ensure your feet can still touch the floor, or if you are taller than average then a higher seat height measurement will help to prevent injury or discomfort to your knees.
Side chair width
The standard width of a side chair ranges from 16 to 22 inches. This is taking the measurement across the chair, from the widest point on the seat or legs, to the opposing side. The width of a side chair is worth considering when choosing chairs for a dining table, as this is going to dictate how many chairs you can fit around your table. Side chairs with a smaller width will of course mean you can fit more chairs around the table. If you have heavier members of the family, a wider seat width may be more comfortable.
Side chair height
The standard height of a side chair ranges from 30 to 34 inches. This measurement is taken from the very base of the chair which touches the floor to the highest point of the chair on the backrest. A side chair that is towards the higher end of the range for overall height may have a tall back for extra support, or it may have a high seat with a standard-height backrest.
Lower side chairs have a more casual feel and aesthetic, while taller side chairs create a more formal look that works well around a formal dining table. Tall chairs with high backs can interrupt sight lines, so this is something to consider when taking into account the dimensions of side chairs before you buy them.