When we think of living room furniture, the first thing that pops into our minds is a large, comfortable sofa. But did you know you can still create a welcoming and warm atmosphere in your living room without a sofa?
There are many valid reasons why you might opt for chairs instead of a sofa. A sofa doesn't have to be the main furniture of the living room, nor is it the only seating option. For some, a two or three-seater sofa is simply too big to fit into their small living space. For others, a sofa is just not stylish enough to go with the rest of their room's theme or decor.
Whatever your budget or taste, having chairs in the living room instead of a sofa can be a functional alternative, not to mention an aesthetically pleasing option for your living space. To help you pick the right chairs for your living room, take a look at our ideas below:
Living Room Chair Ideas Instead of Sofa
Use Bean Bag Chair as a Casual Alternative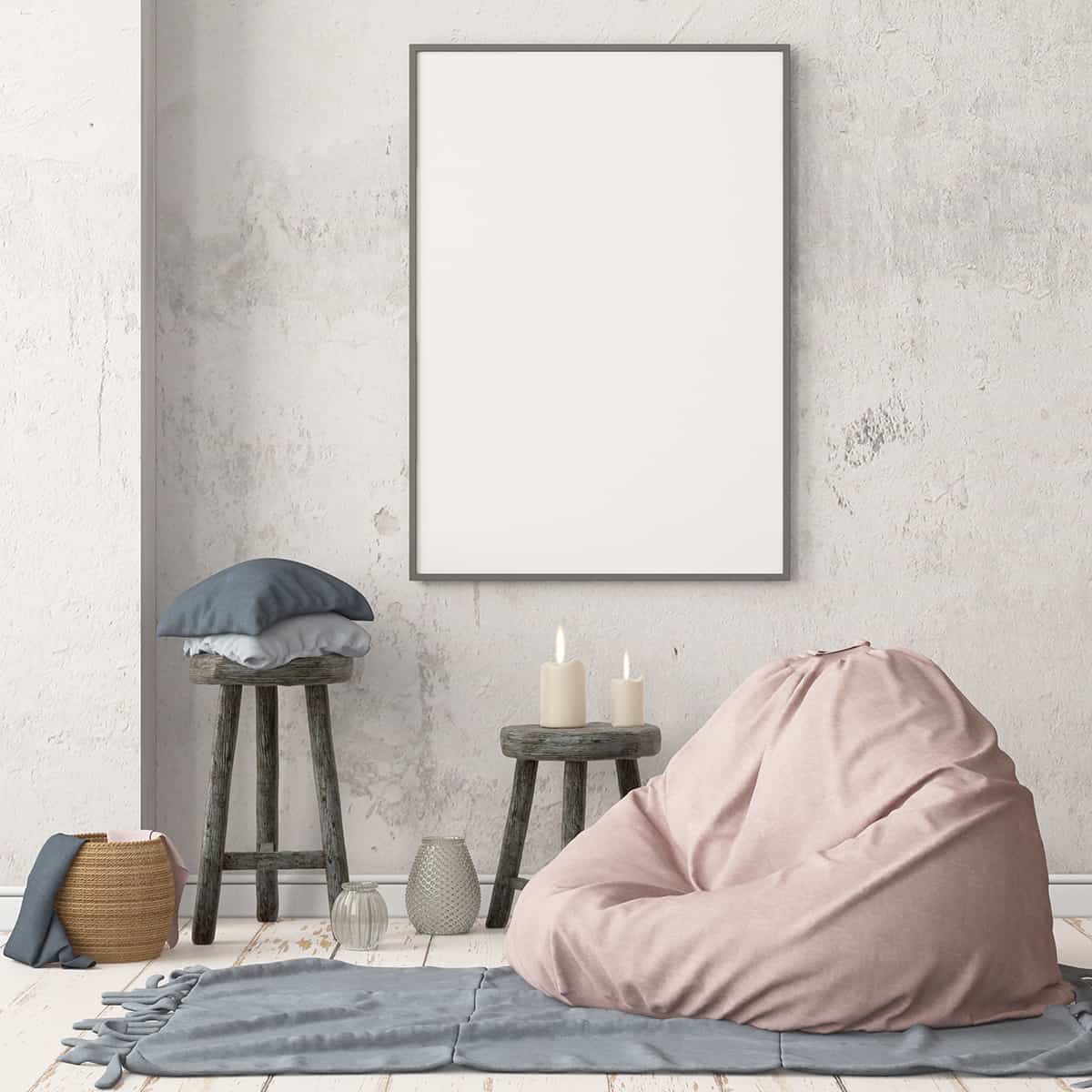 When we mention bean bags, you might immediately picture your college years lounging on these chairs in the dormitory. But putting aside any misconceptions about bean bag chairs, these cheap sofa alternatives make a great choice for minimalist or mid-century modern living rooms. Most bean bag chairs have removable covers so you can wash them or change them to suit your room's color.
By placing a couple of chic, lightweight bean bag chairs in the middle of your living room, together with a small round coffee table, you can enjoy your new seating furniture without the need for heavy, bulky sofas.
An Egg Chair for a Cozy Vibe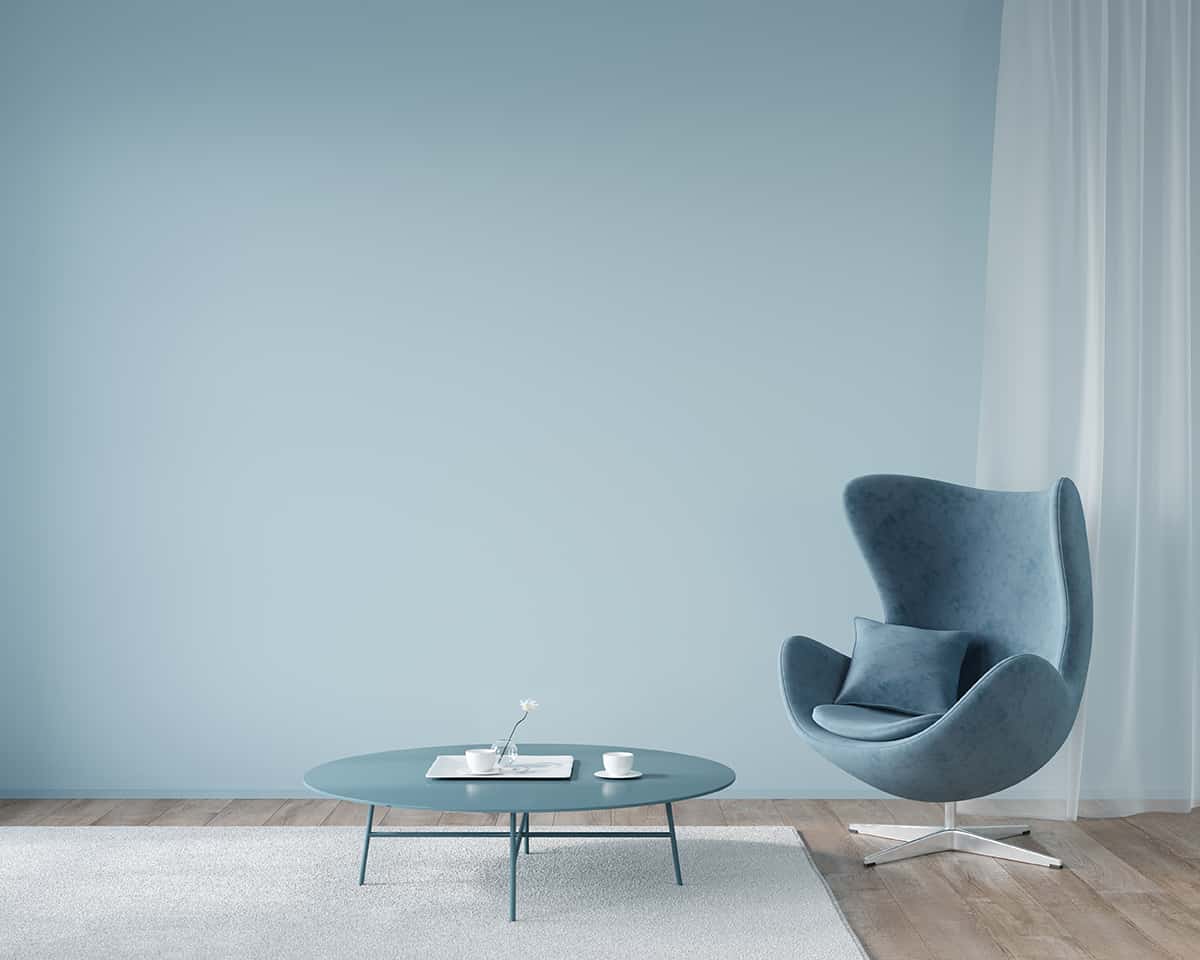 Looking for an even more casual alternative to a sofa? Then how about an ergonomic-friendly solution: an egg chair? This is a great alternative that can add texture to your living room. The non-hanging options are upholstered, so you can feel comfortable without the need to add any additional pillows.
Just like bean bags, egg chairs are also ideal for small minimalist or mid-century modern living rooms. They were made popular in the 60s and have since become a timeless piece of seating furniture.
As a sofa alternative, the average egg chair dimension is just around 43 inches in height, 34 inches in width, and 31 inches in depth, so it takes up less space; plus, it can serve as a great talking point when you have guests around.
Add a Chaise Chair to Lounge on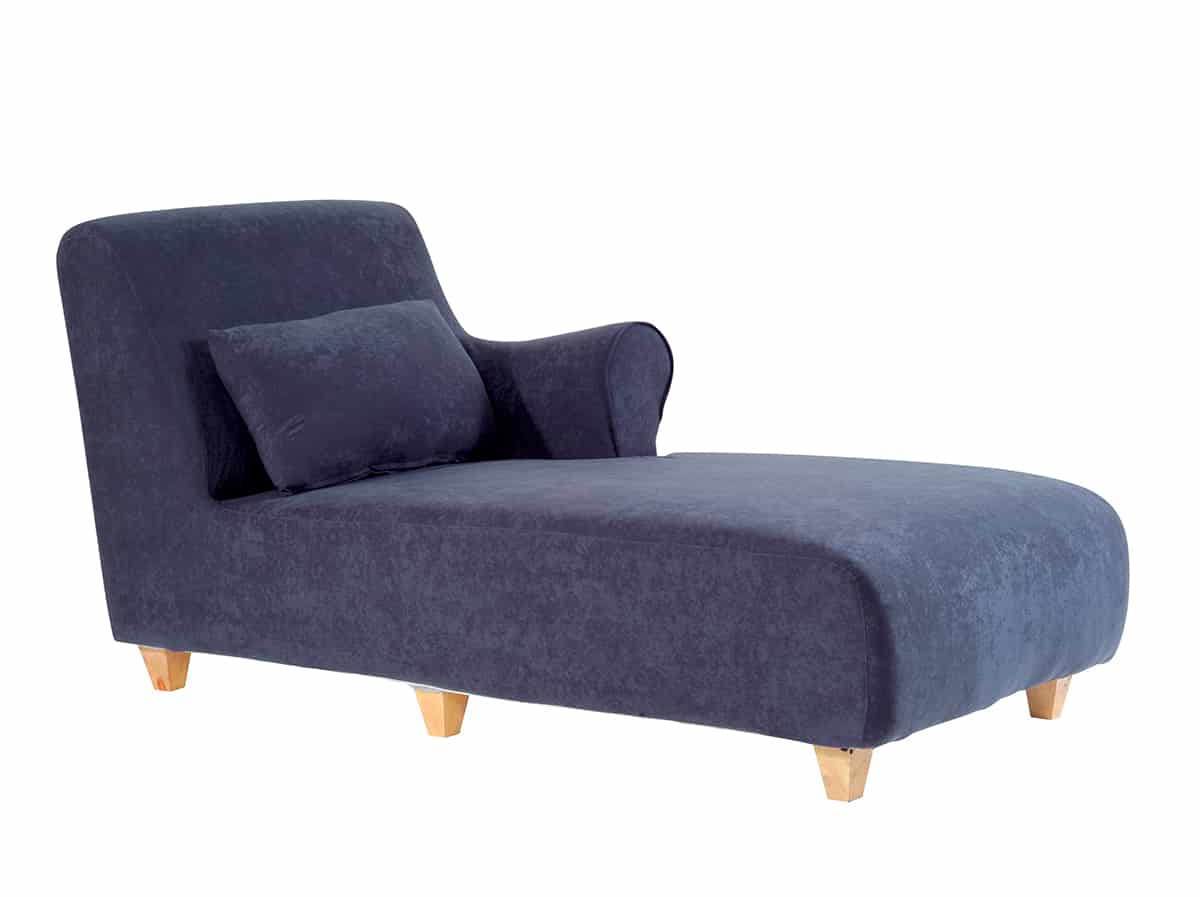 For a luxurious and ultra comfy feel, add a chaise chair to your sofa-free living room. This type of seating furniture is as large (or even larger) than a sofa, but it adds an expensive vibe to your living room.
Some chaise chairs can recline 180 degrees for a full stretch out. This makes them suitable for larger spaces for individuals who want to spend hours lounging on the chair and reading a book or watching TV.
A chaise chair is as big as a loveseat, thus an appropriate option for traditional living rooms. However, if you have a contemporary or small interior, it doesn't mean you can't add such chairs to your space. There are many modern designs that aren't bulky or heavy, unlike two seater sofas that can crowd your space.
Let Accent Chairs Become a Focal Point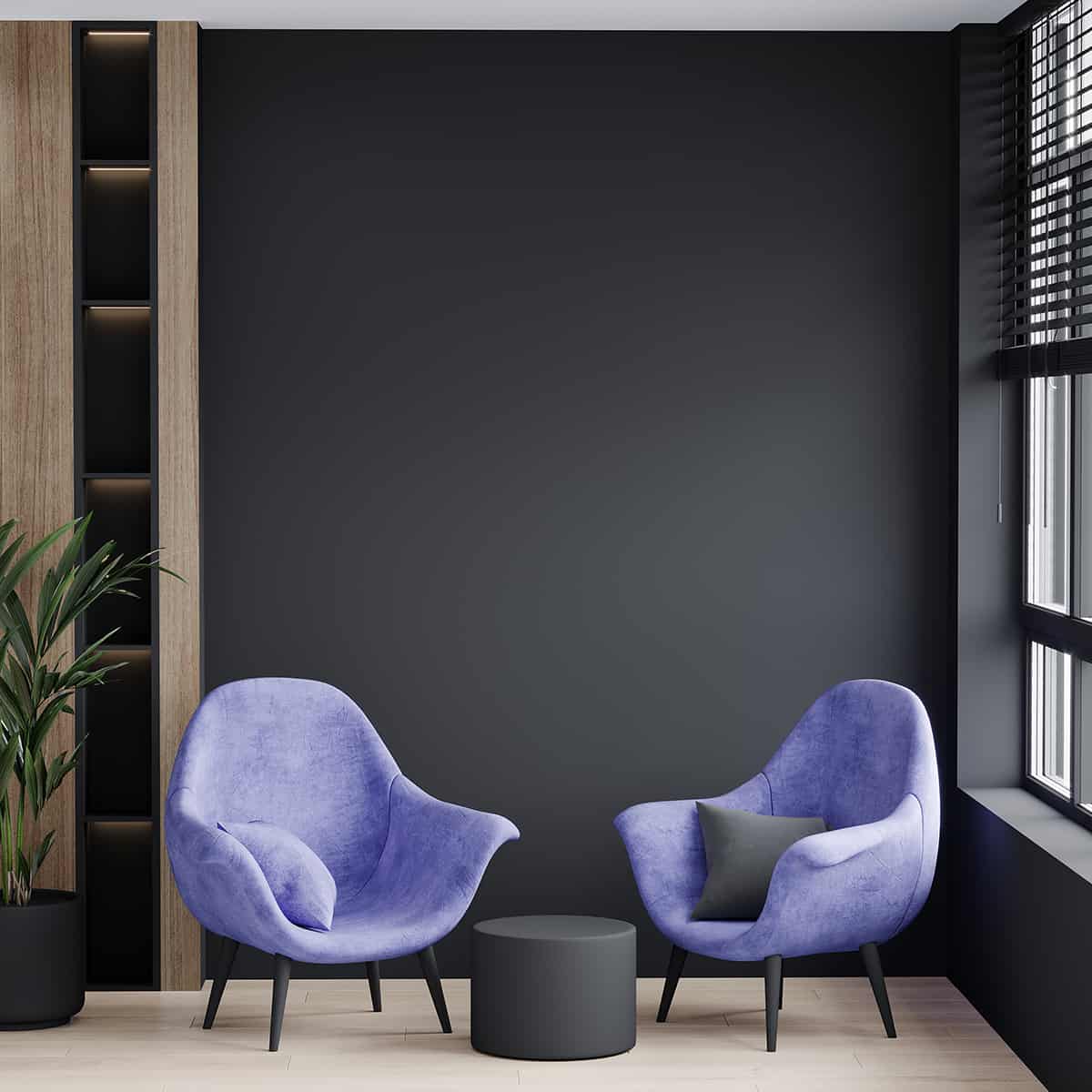 Accent chairs are a popular seating option to furnish your living room. Although these chairs are often paired with a sofa, in small, compact spaces, you can use these chairs on their own to serve as seating.
This idea is perfect for those who want to create a sophisticated vibe in their living room. That said, accent chairs aren't as comfortable as chaise or egg chairs so they are mostly suitable for people who don't spend a lot of time at home.
To diversify your accent chairs, consider mixing and matching them in order to keep them as the focal point of the room. If you have a fireplace or large windows, you might want to arrange your accent chairs as closely to these features as possible. This way, your accent chairs will steal the limelight from your room's other focal features.
Create a Zen Look with Tatami Chairs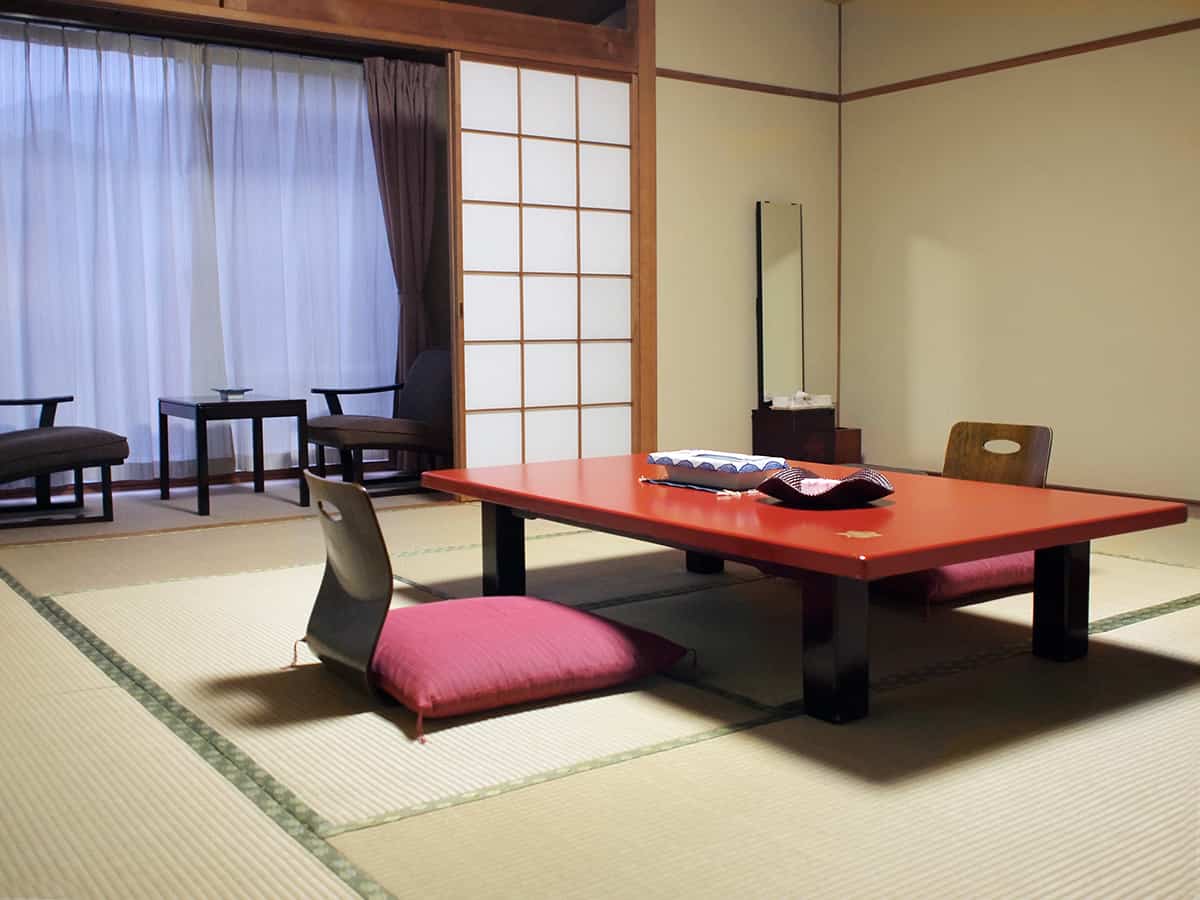 The unique style of tatami chairs makes them an ideal solution for living rooms without a sofa. These types of chairs are highly practical as you can sit comfortably on them anywhere in your home. And when they're not in use, you can simply store them in the closet. These practical floor chairs are an ideal replacement for a small sofa in contemporary or minimalist spaces.
But there are also other advantages that come with tatami floor chairs. These lightweight floor chairs promote better posture as they train you to sit upright. They are an ideal choice for children's rooms, living rooms, and dining rooms.
Upholstered Chairs With Wooden Legs for a Minimalist Vibe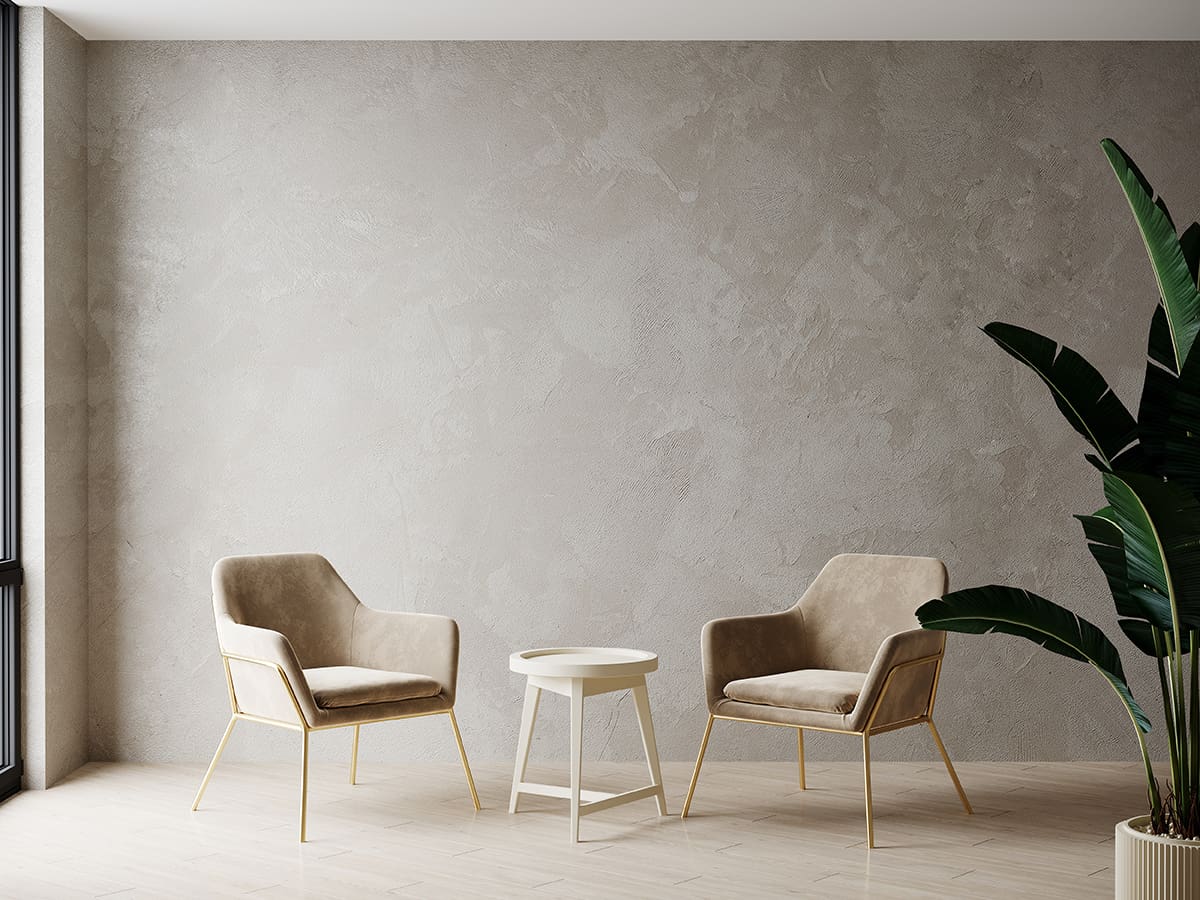 In minimalist style interiors, a modern and identical addition to a room without sofas are upholstered chairs with slim wooden legs. When chosen in bright colors, these chairs can bring a nice pop to your room. Add a round wooden coffee table to the mix and your living room will be complete!
Feel the Luxury with a Leather Armchair in Brown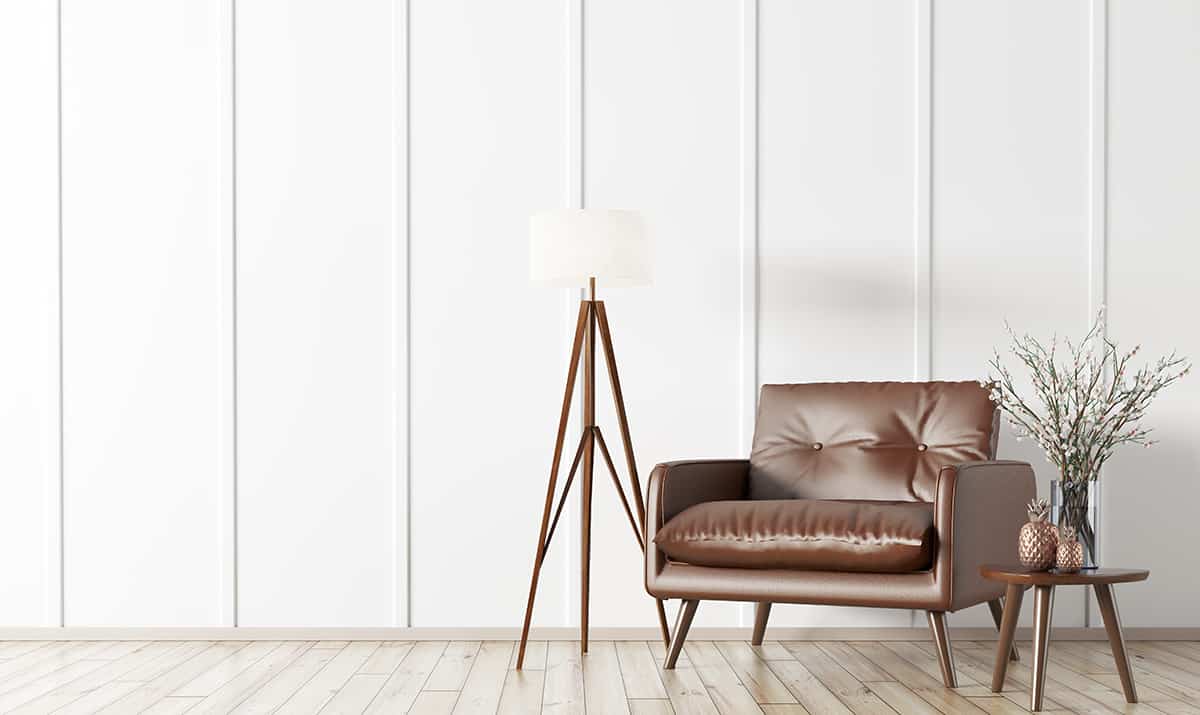 There is something luxurious about brown leather chairs. Who needs a sofa when you can have a chic brown leather armchair in your living room?
Add an ottoman in front of the chair for extra comfort. In traditional interiors, this type of chair will look especially welcoming and warm when paired with a dark brown wooden side table and floor lamp, just like in this example.
Why Use Chairs Instead of a Sofa?
While it's true that a two or three-seater sofa is the first purchase people make for their living room, it isn't always an ideal seating solution, especially in small spaces.
In fact, small or narrow living rooms can function better without a sofa. So if your space is limited, you might want to consider an arrangement of chairs instead. But there are also other advantages that come with using chairs instead of a sofa.
Chairs are a lot easier to move around in the living room than a large two or three-seater sofa. When you want to host a party in your home, you'll need to be able to clear the floor space by putting away your seating furniture.
If you have more than one sofa, you must make sure they coordinate with the rest of your room's style and color. However, this isn't the case with chairs. They can be in different fabrics, materials, and colors, all in various shapes and sizes. Thus, furnishing your living room with chairs instead of a sofa is a much easier task – as long as they are arranged properly!
How to Arrange Chairs Without a Sofa in Your Living Room
In small or narrow living rooms, consider arranging your chairs in a parallel of two. Position them, so each chair is directly facing each other, with a small coffee table or ottoman in between. You can also add side tables and floor lamps next to each chair on either side. If your room has a fireplace or a large window, place this seating arrangement perpendicular to them.
In rooms with more space, a parallel arrangement using two chairs still works fine, but you can double the number of chairs that are facing each other.
By arranging your chairs parallel to one another, they will take less space than sofas. This allows you to have more usable space for tables and floor lamps. In small rooms, armless, narrow chairs are the best solution, whilst in larger spaces, you can use leather armchairs or chaise chairs. You can place two of these chairs side by side with a coffee table in front.
For square-shaped living rooms that have adequate natural lighting, a circular chair arrangement is an excellent solution. Add two round ottomans or a round coffee table in the center of your arrangement. The number of chairs you choose depends on how many you see fit in your room.
Some people prefer using a mix of different chair sizes and materials. This idea works particularly well in rustic living rooms. You can mix upholstered chairs with wooden legs, armless leather chairs, and even dining-room style chairs for the same space. The width and heights of the chairs don't have to be the same but try to keep the color scheme as cohesive as possible.