If you are in the market for a new roof, then you have plenty of options available to you. Shingles and tile are the most common choices, but rolled roofing can also be considered for some projects.
Here we look at the pros and cons of these different roof materials.
Rolled Roofing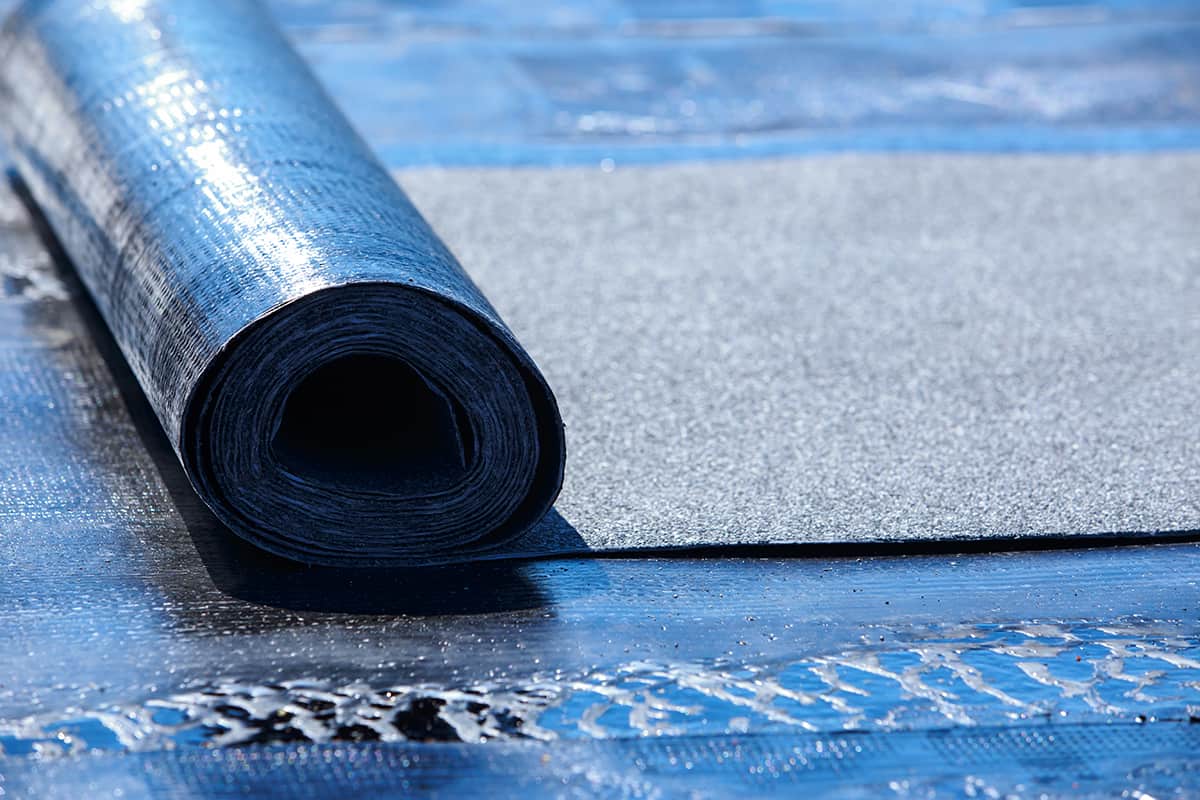 Rolled roofing is a modern type of roofing material that offers an alternative to the more traditional options of shingles and tiles. As you would expect from the name, it comes in rolls, much like rolls of carpeting.
Typically each roll of rolled roofing will cover 100 square feet and will have dimensions of 36 feet in length and 36 inches in width. This is an inexpensive type of roofing material that is ordinarily cheaper to buy compared with shingles and tiles, and it is also cheaper to have it installed because the installation is so much quicker than when using other roofing materials.
The installing team will roll the roofing material out onto your roof and staple it into place. Many people find that rolled roofing is not as attractive to look at as tile and shingle roofs, and you wouldn't expect to see this type of roofing on a high-end home.
It has a life expectancy of around 8 years, but this can vary depending on climate. This is a roofing material that is considerably less durable than shingle and tile, as it is thinner and weaker, which is the main factor that affects its short life span.
Areas of the country that experience a lot of adverse weather such as high winds and heavy rainfall or snowfall can expect that their rolled roofing will last less than 8 years. This type of roofing is more commonly used on garages and sheds and is not widely considered as a good option for use on the main roof of a property.
Rolled roofing provides a good budget-friendly option for people who need to repair or replace a low broken roof in a hurry and have a limited amount of money to spend.
Choice of colors is quite limited with rolled roofing, with black being the most common color, and some manufacturers offering tan and gray also.
Types of Rolled Roofing
Rubber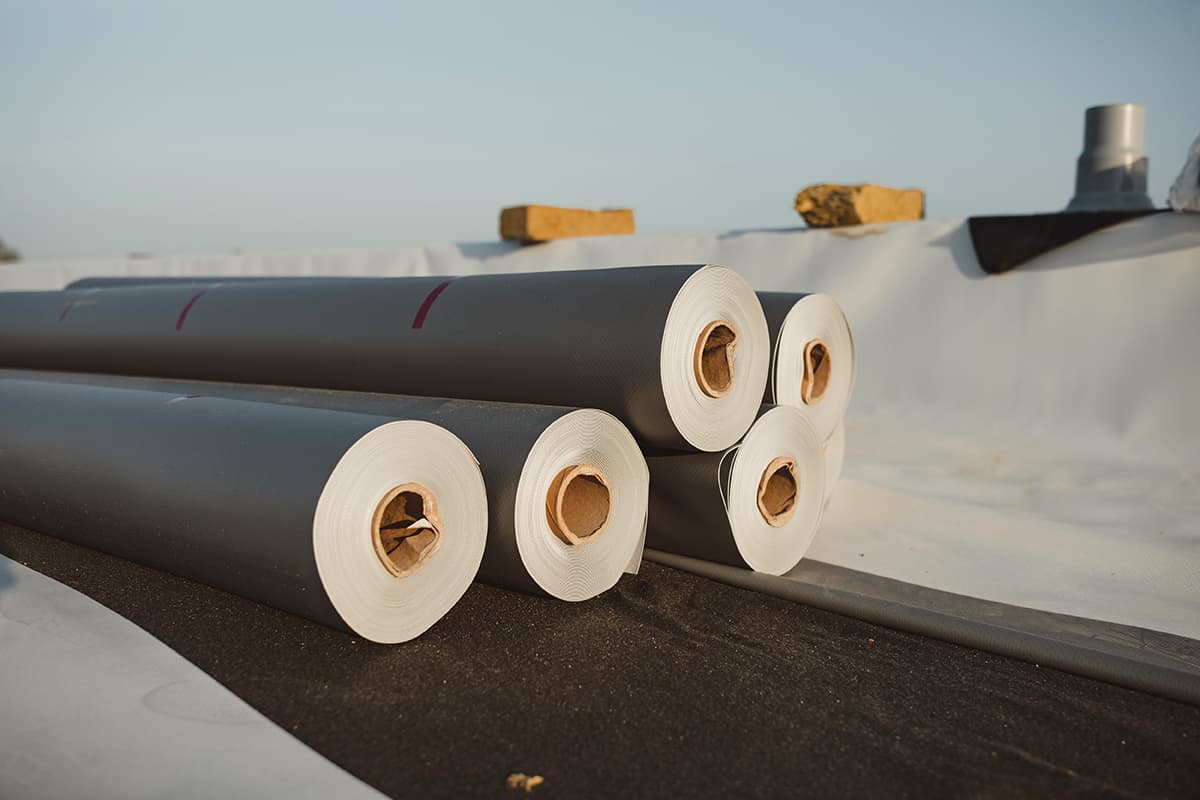 Common rubber is the cheapest type of rolled roofing material, but it is also the least eco-friendly option.
EPDM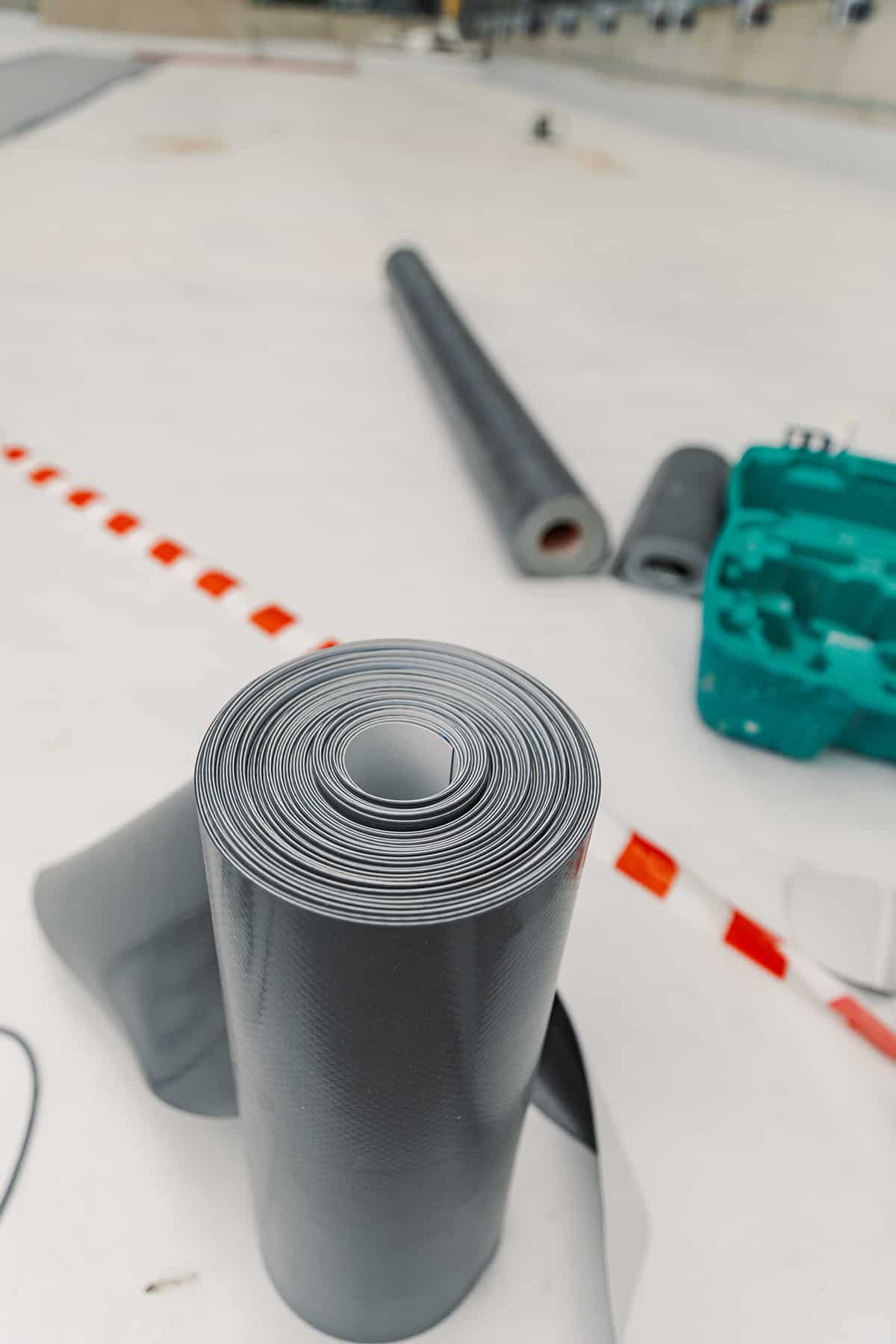 This is a material that is made from a range of recycled materials, so it is likely to be more popular with buyers who want to make an environmentally-friendly choice.
The recycled materials that go into this type of roofing include sawdust, slate dust, and recycled rubber.
Bitumen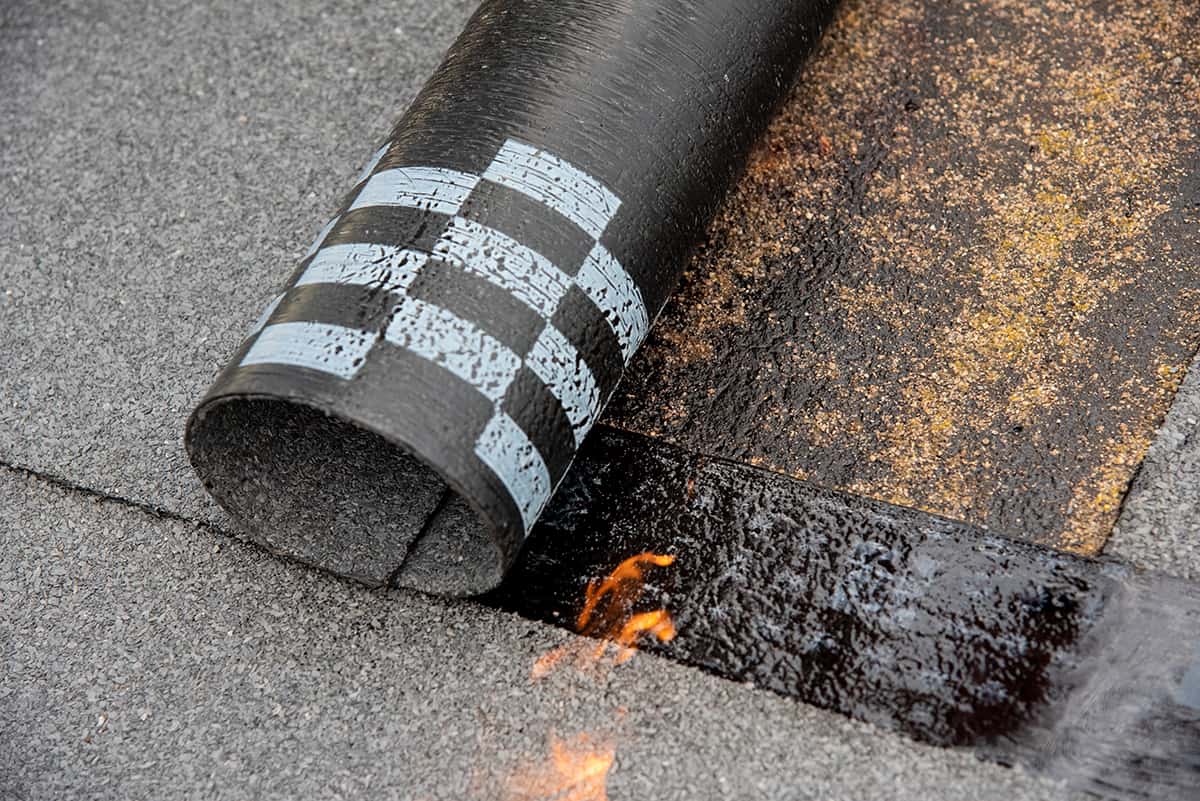 This is the most popular type of rolled roofing material in North America, and it is relatively new. It is an asphalt-based material, whereby a fiberglass mat or an organic felt mat is saturated with asphalt and bonded together with adhesive.
This budget-friendly option typically costs between $1 and $3 per square foot, including installation fees.
TPA
This is an affordable synthetic rolled roofing material made from ethylene-propylene rubber and polypropylene.
Pros and Cons of Rolled Roofing
Pros
Inexpensive
Quick installation
Can be eco-friendly
Cons
Short life expectancy
Not durable
Poor choice for areas with extreme weather
Can be bad for the environment
Limited color choice
Shingles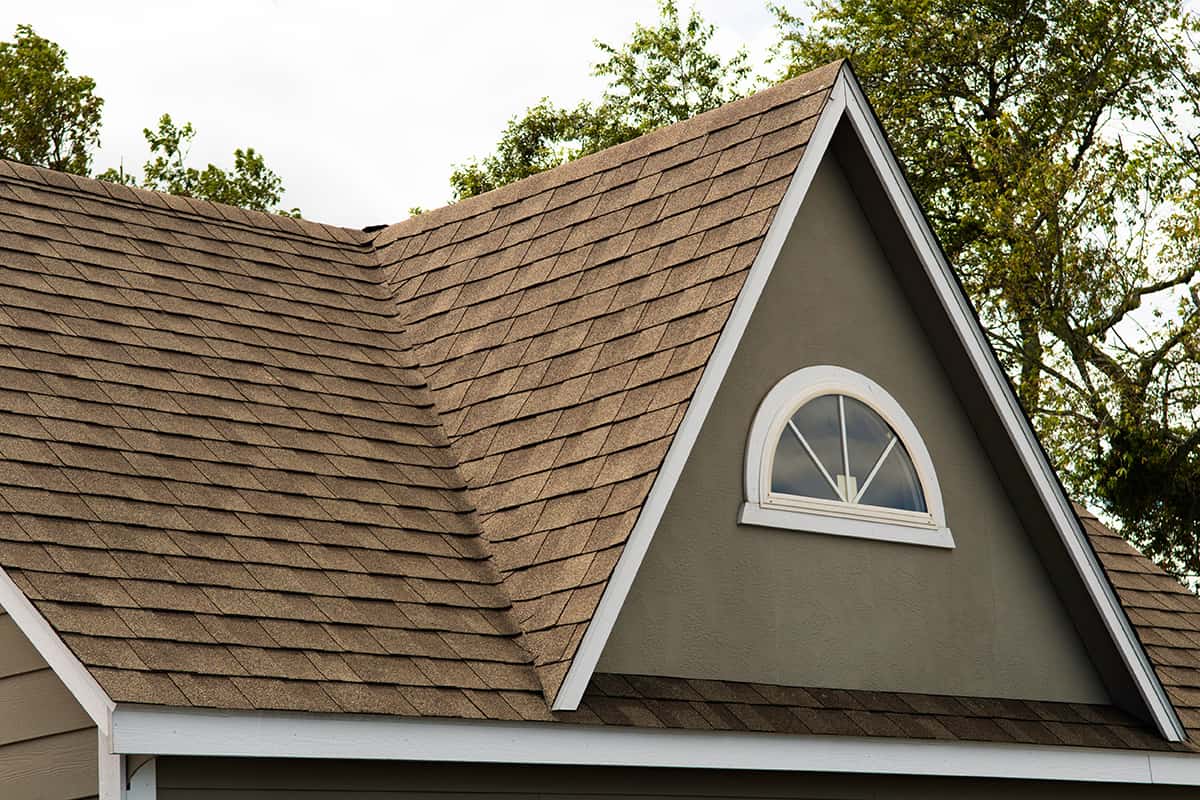 Shingles are a very popular choice of roof covering across America because they are considerably cheaper than tile, they are available in a wide choice of colors and finishes, and they last a reasonable amount of time.
Shingles are often made from a similar material to rolled roofing, but they are thicker and will be cut into small squares or rectangles. They will then be fixed to the roof in an overlapping pattern that gives them additional strength.
Shingles are relatively durable; they are much more durable than rolled roofing but not as durable as tiles. They perform best in climates where the weather is not too severe.
Their life expectancy of around 20 years will be negatively impacted by heavily fluctuating temperatures, and they can also be easily damaged in high winds. Shingles can take a long time to install because each shingle will need to be arranged and fixed in place, which means the installation cost will also be more than rolled roofing.
Types of Shingles
Wood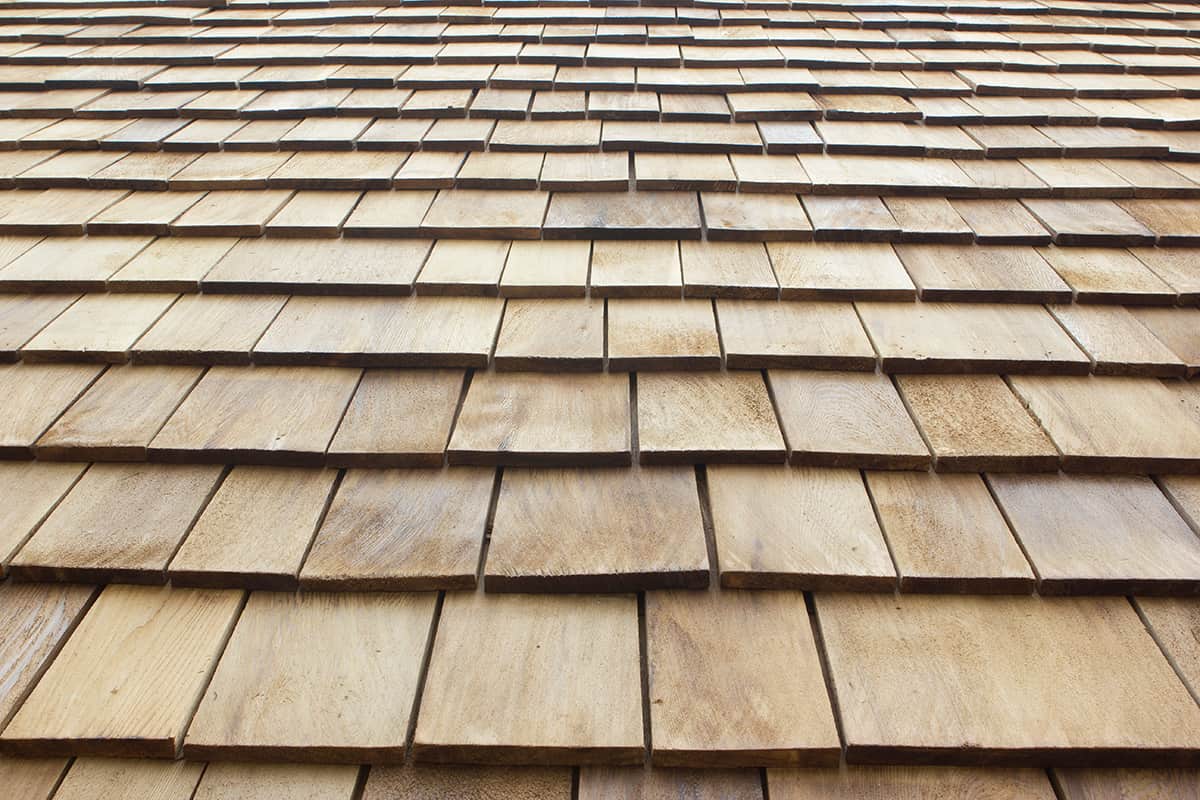 Wood shingles are a nice choice for an earthy, natural look to the exterior of your home. Most commonly, cedar and redwood are the types of wood used for wooden shingles. These provide a nice visual warmth to a home, but they do come at a cost.
Wood shingles are among the most expensive types of shingles, but they do have a longer life expectancy than your average shingle, of up to 50 years. This means that if you consider the price per year of your roof, then it may actually be a good long-term investment.
Slate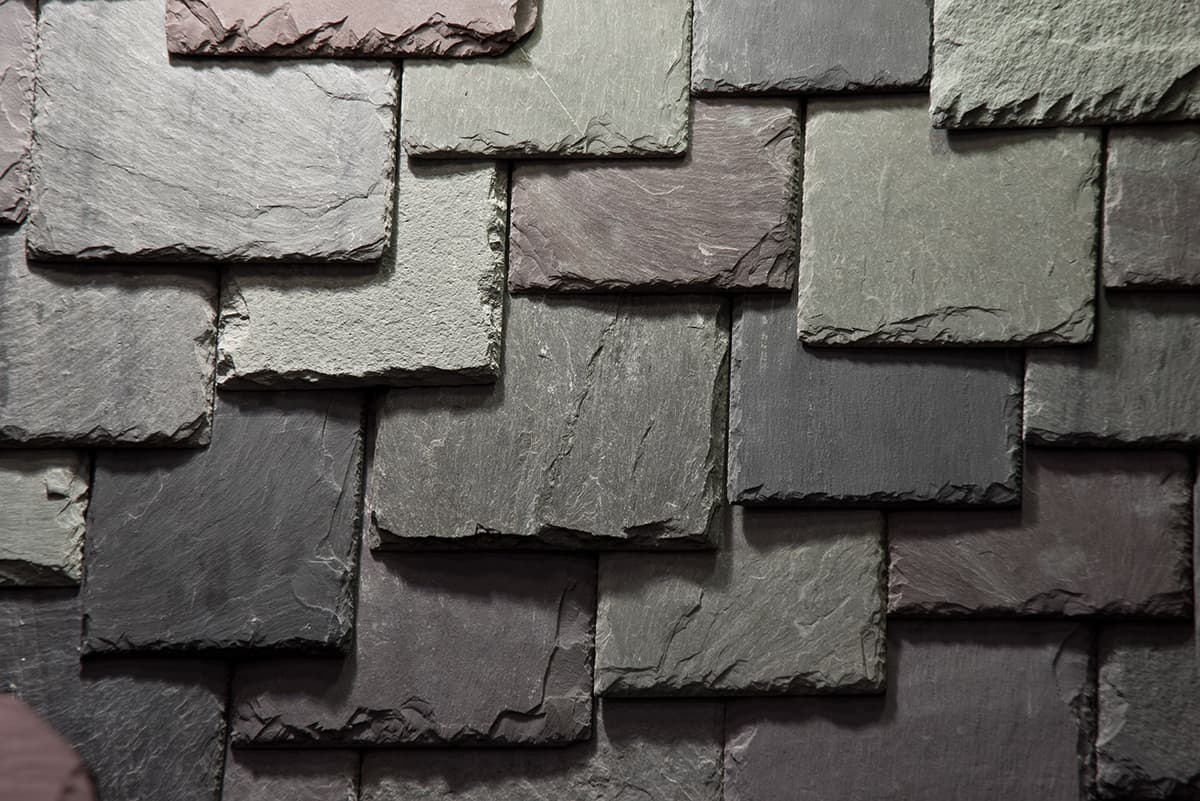 This is the most expensive type of shingle you can get. It is made from quarried slate and will give a rustic look to a property. They are very durable and can last as long as 50 years.
Metal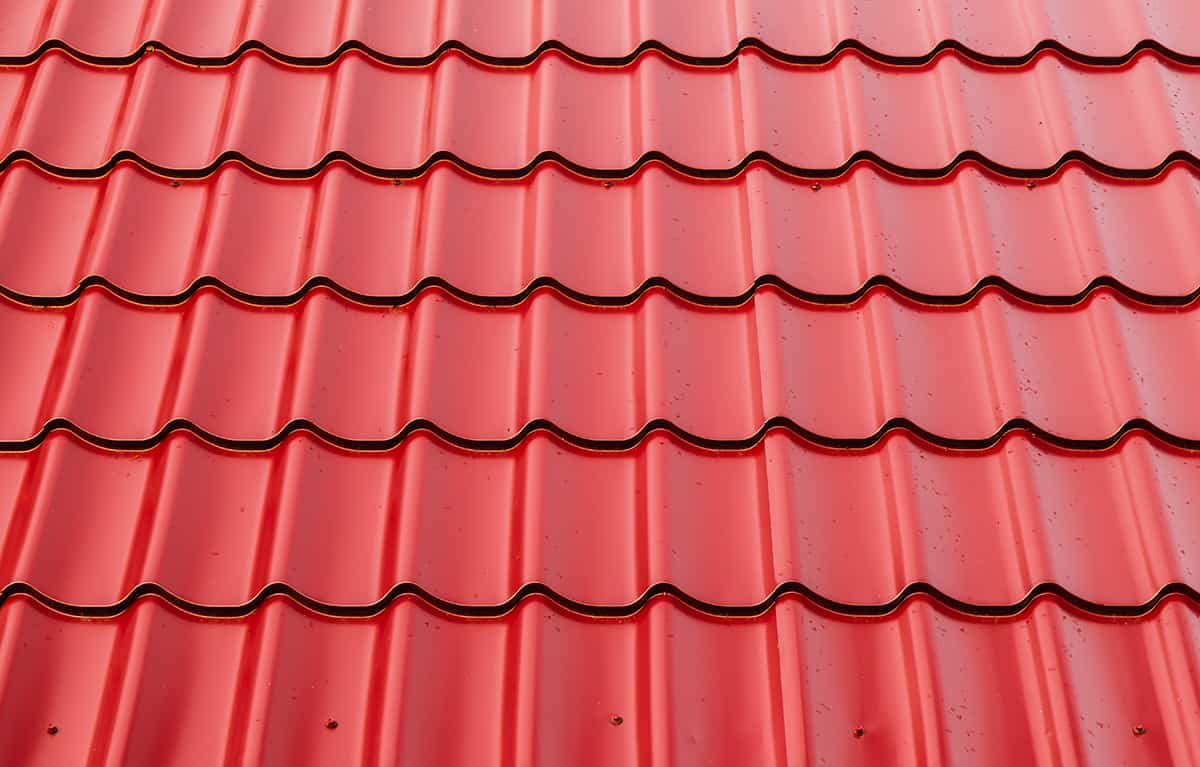 Metal shingles are inexpensive as well as long-lasting. They are considered to be very durable and can last as long as 40 to 50 years, making them a great investment.
Asphalt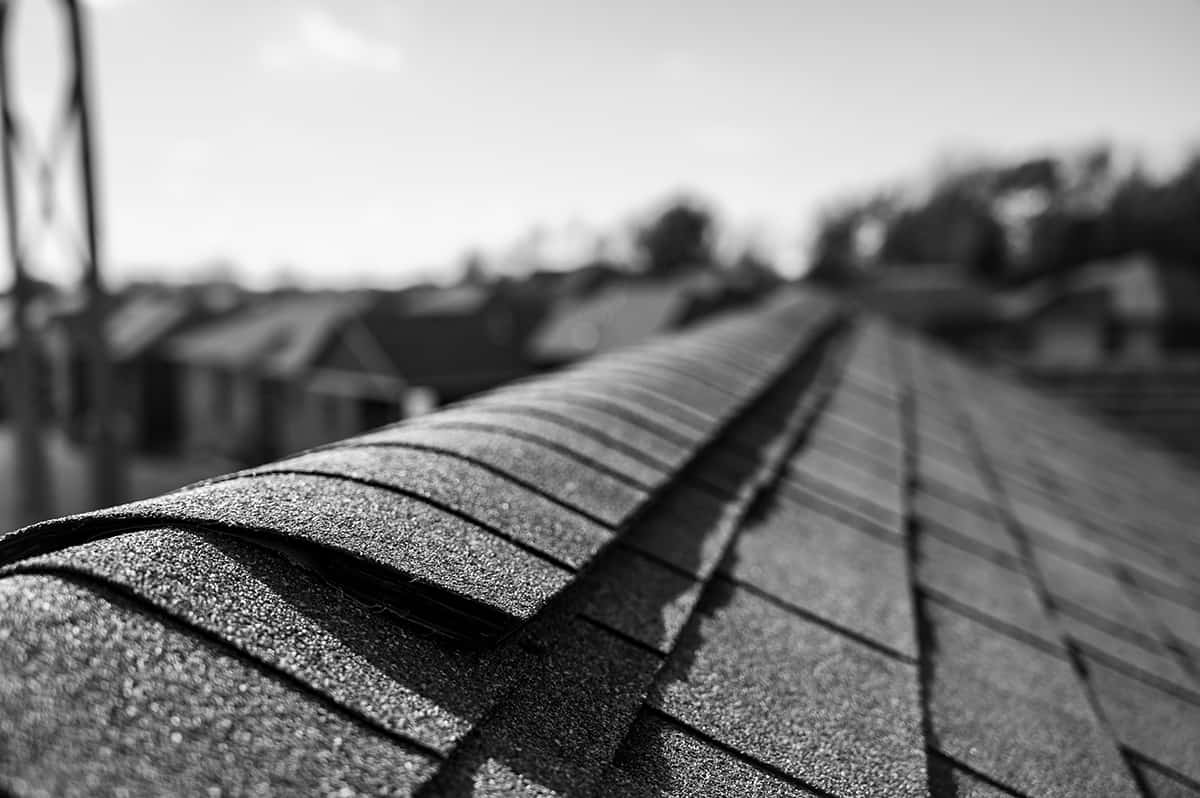 This is the most common type of roof shingle. It is the most inexpensive, but it doesn't last as long as other types of shingles, with a life expectancy of 20 years.
Pros and Cons of Shingles
Pros
Affordable
Long life expectancy
Attractive
Cons
Not well suited to extreme weather
Not as durable as tile
Tiles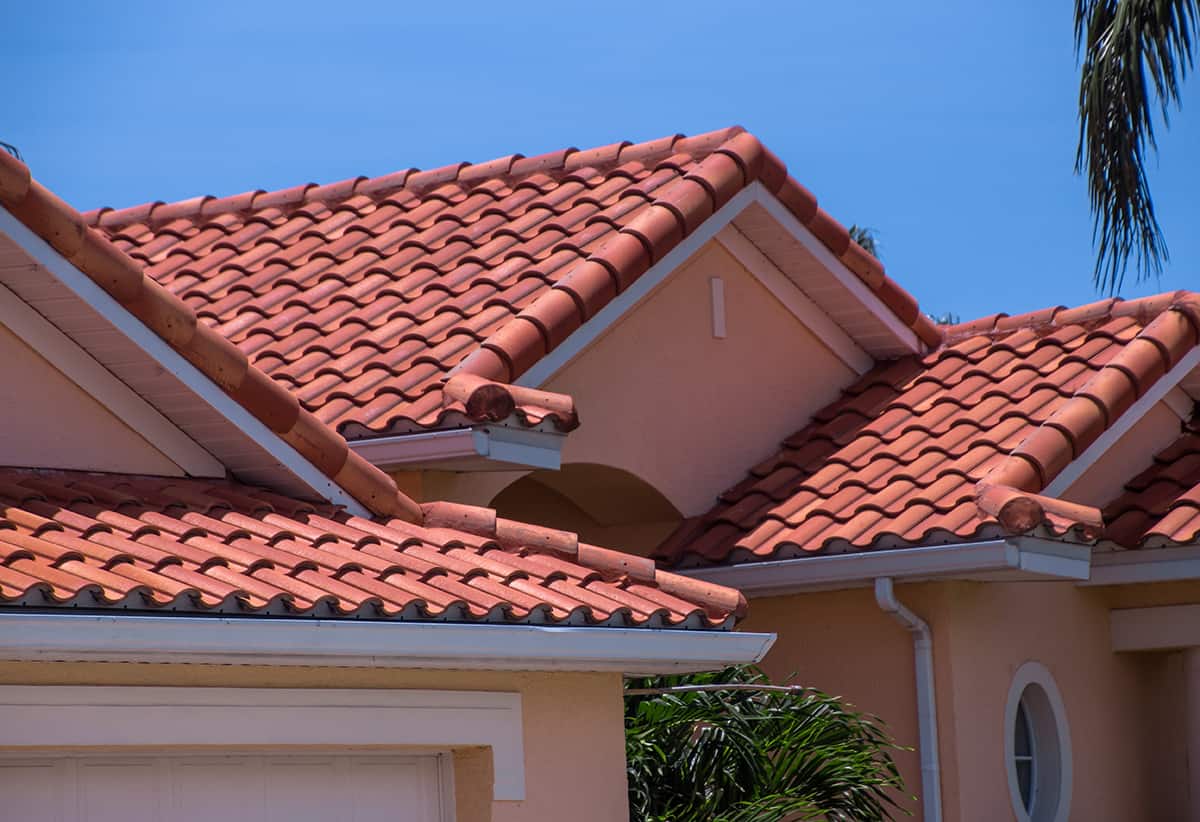 Tile roofs are considered to be the best option in terms of style and durability, but they are also the most expensive.
Tiles typically cost around double the price of shingles, but they have a life expectancy of around twice as long as shingles, so in terms of how much they equate to per year, they actually work out at a similar cost in the end. However, shingles tend to be a more popular option, purely because the initial cost is so much less than tile.
Tiles are significantly more durable than shingles, and they are definitely the best option in climates that experience severe winds or snowfall because they are robust enough to withstand this type of weather.
Aside from the higher cost, the main issue with tile roofs is that they are very heavy and therefore require a home with plenty of strong supporting walls to ensure the frame can withhold the weight of the tiles.
You should always get the structure of your home checked out by a professional before committing to having a tile roof installed.
There are so many different types of tiles available; they come in various materials, various colors, and various shapes and sizes. Some roof tiles are made to have a sleek and modern look, while others have a more curved and decorative appeal.
Types of Roof Tiles
There are many different types of roof tiles, including copper, ceramic, composite, concrete, metal, and polymer sand.
These are all very durable options but will offer different looks on a property. As they are expected to last around 50 years, be sure to choose a tile you love the look of as it will be on your home for a long time.
Pros and Cons of Tile Roofs
Pros
Durable
Resistant to adverse weather
Attractive
Cons
Best Roofing Material
The best type of roofing material for your home depends on your situation and the property itself. If you want a budget-friendly choice, then a rolled roofing material will be best for your bank account, but this will result in the least attractive and least durable type of roof.
These roofs last a maximum of 8 years, so before you know it, you will need to install a new roof again. They are best suited to low-pitched roofs and buildings where people do not reside, such as garages and sheds. If you need to install a new roof on the main part of your residential property, then the best choices of material are shingle or tile.
They will have a similar cost per year when you consider their life spans, but shingle will be much cheaper to buy initially compared with tile. Both of these roof materials are sturdy, but for climates with extreme weather then tile is recommended because shingles can come loose or become damaged in high wind and heavy snowfall.
Shingle represents the most popular type of roof covering material in the US, but if you have the budget available, then tile is the more high-end choice. This will give a luxury look to your home and will also last for around 5 decades.
Tiles are very robust and perform very well in all types of climates. Tile roofs are lower maintenance compared with shingle roofs, and you are much less likely to experience leaks and other issues with a tile roof.