When you are choosing a color for your new metal roof, you might initially think only in terms of how the color coordinates with the rest of your home's exterior. Many people will choose a metal roof color that matches the color of their front door or garage door, or you might want to opt for a color similar to your siding color so that it blends in and creates a uniform look.
However, one thing that you should also be considering is the rate at which your metal roof may fade, depending on your color choice.
Metal roofs are prone to fading much faster than any other type of roofing material. However, they do, of course, offer plenty of other benefits. If you want to keep your metal roof looking newer for longer, then you'll need to make a wise choice regarding its color because not all metal roof colors fade at the same rate.
Generally, you can expect that pale and neutral colors will last much longer than dark or heavily pigmented colors. Here we look at which are the best and worst colors to choose for a metal roof and how you can ensure your metal roof looks good for longer.
Long Lasting Metal Roof Colors
Metal roofs fade as a result of exposure to moisture, UV rays, and chemical reactions. If you want to help your roof stay looking new for as long as possible, then choosing a color more resistant to fading will be a huge help.
If you think about the way colors usually fade, whether that be on clothing, carpets, or wooden floors, you will probably notice that it is darker or more intense colors that have the capacity to fade the most. Choosing a lighter color will result in much less obvious fading because the metal roof will already be fairly light. This means that pale and neutral colors will fare best against fading.
White and Cream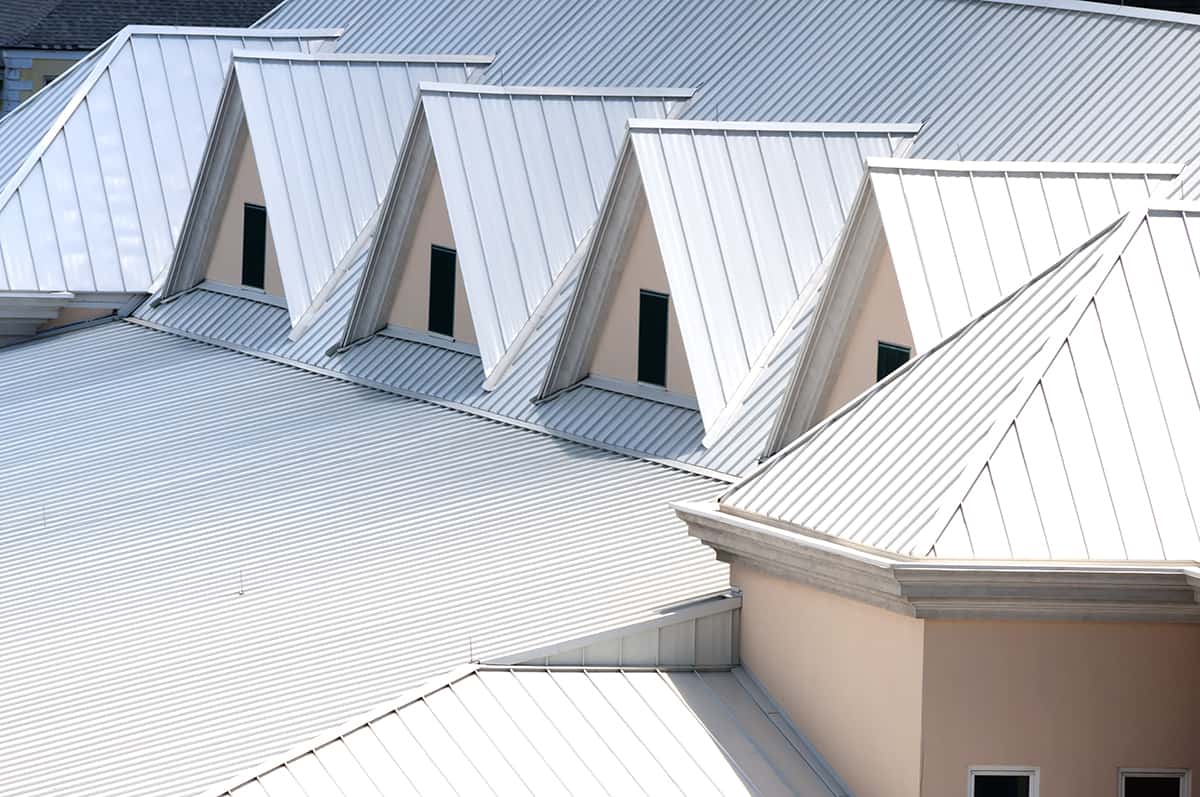 If you are concerned about the color of your metal roof fading, then undoubtedly, the best color to choose is white or cream. These colors lack pigment, and as such, they are highly resistant to fading. If a white t-shirt was to fade in the sun, what color would it fade to?
Of course, white cannot fade to any shade since it is already the palest color there is, so a white metal roof will maintain its original color for longer than any other roof color. The added benefit of a white or cream roof is that it will reflect the sun, keeping your home cooler during hot temperatures.
Beige or Tan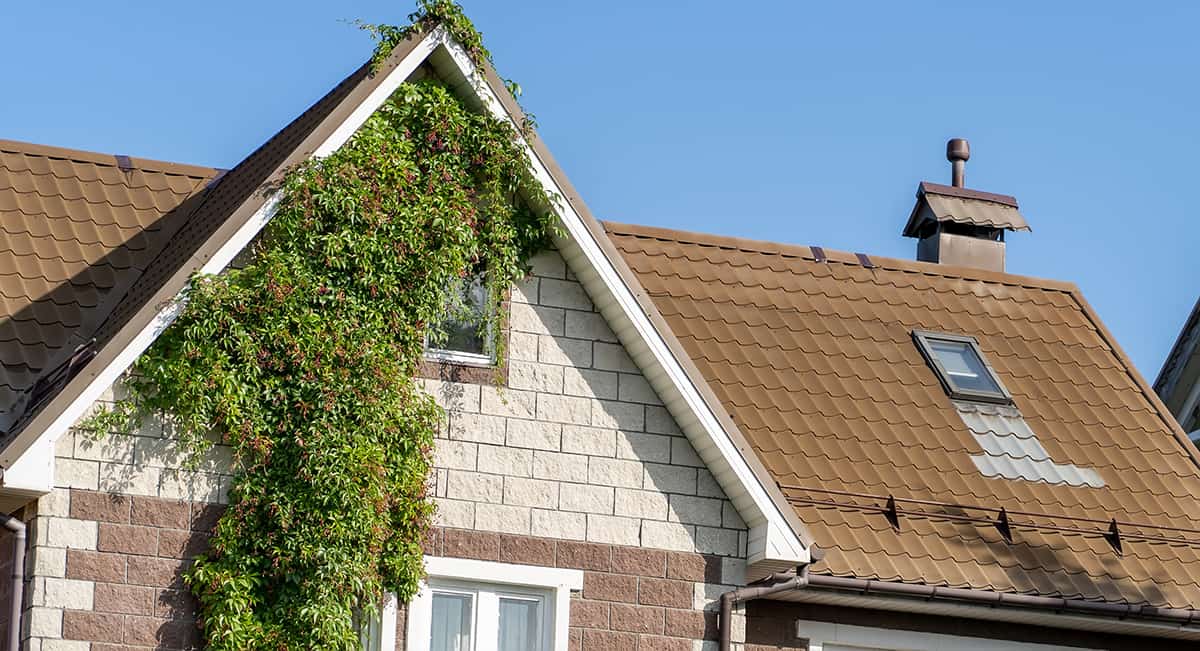 Shades of beige or tan are resistant to fading because they are neutral and pale and therefore are not heavily pigmented. Any fading on a metal roof in these colors will be very mild and would take a long time to be noticeable.
Neutral metal roofs in beige or tan blend in well with the landscape since they are colors associated with nature, and they will never go out of style.
Pale Gray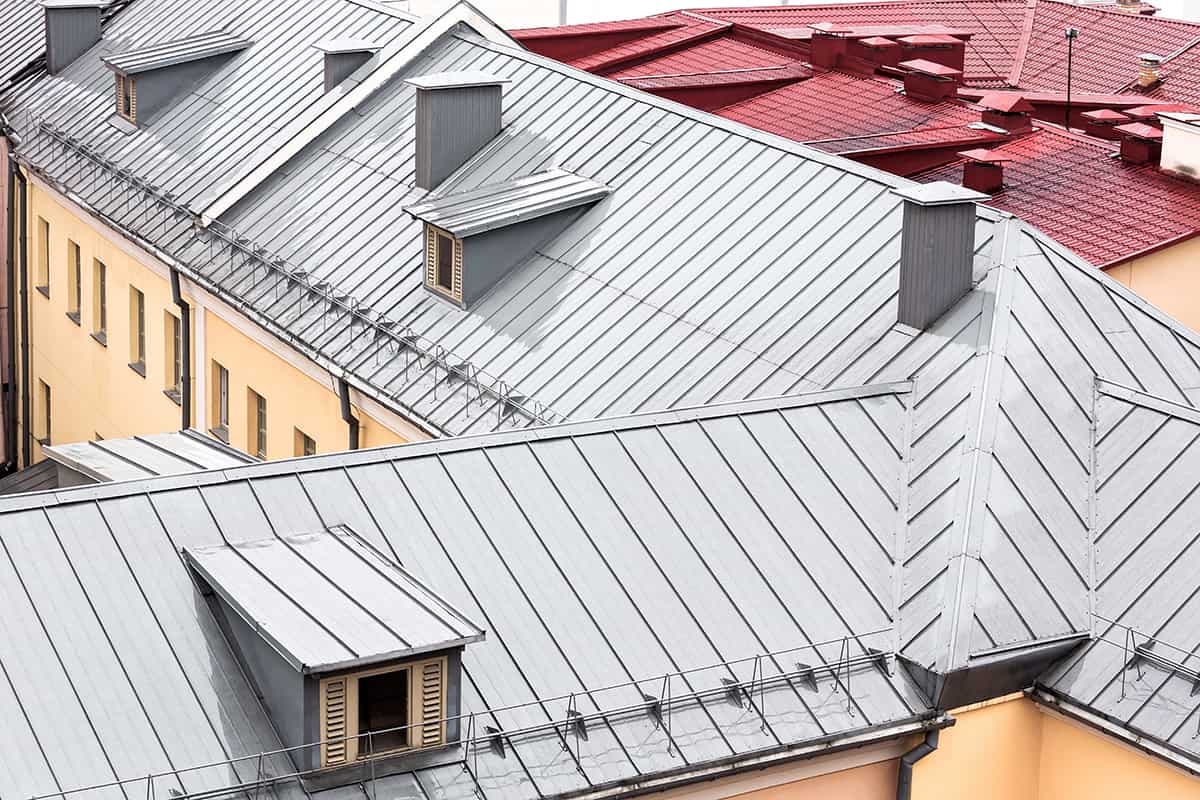 A pale gray metal roof will resist fading because it lacks pigment and, therefore, will only fade very gradually and very slightly. A pale gray metal roof will stay looking new for many decades, and it can create a modern aesthetic in contemporary homes. Like white and cream, pale gray will also help to reflect light to keep the home cool.
Fastest Fading Metal Roof Colors
Brightly colored or dark metal roofs can look striking and stylish at first, but unfortunately, they have a tendency to fade much quicker than paler colors. A faded roof can make your home look dated or uncared for, and it can affect the overall appeal of a property.
It is best to avoid certain colors if you want to prevent the metal roof from fading unless you plan to repaint the roof every few years.
Red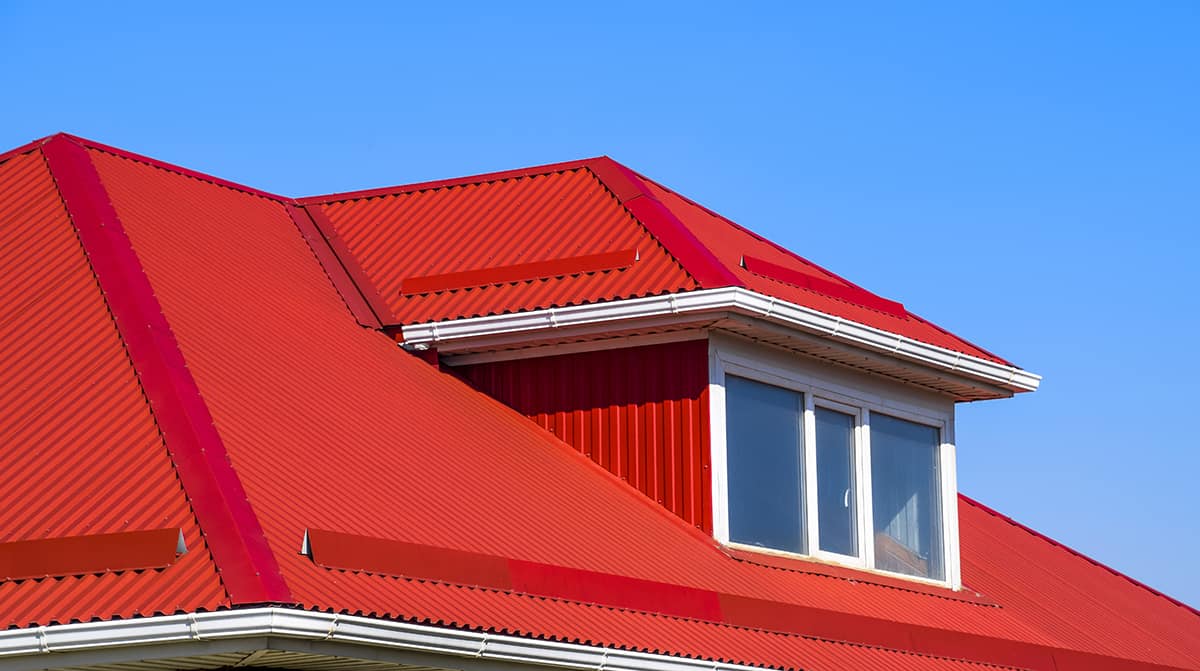 Red is a heavily pigmented color that can look bold and vibrant on a metal roof. However, it is prone to fading much more quickly than other roof colors. When metal roofs fade, they will not do so uniformly, and instead, different elevations and angles will fade more heavily than others. The resulting look of a faded red roof will be areas that have faded to a pale red color, while other parts of the roof remain vibrant.
Black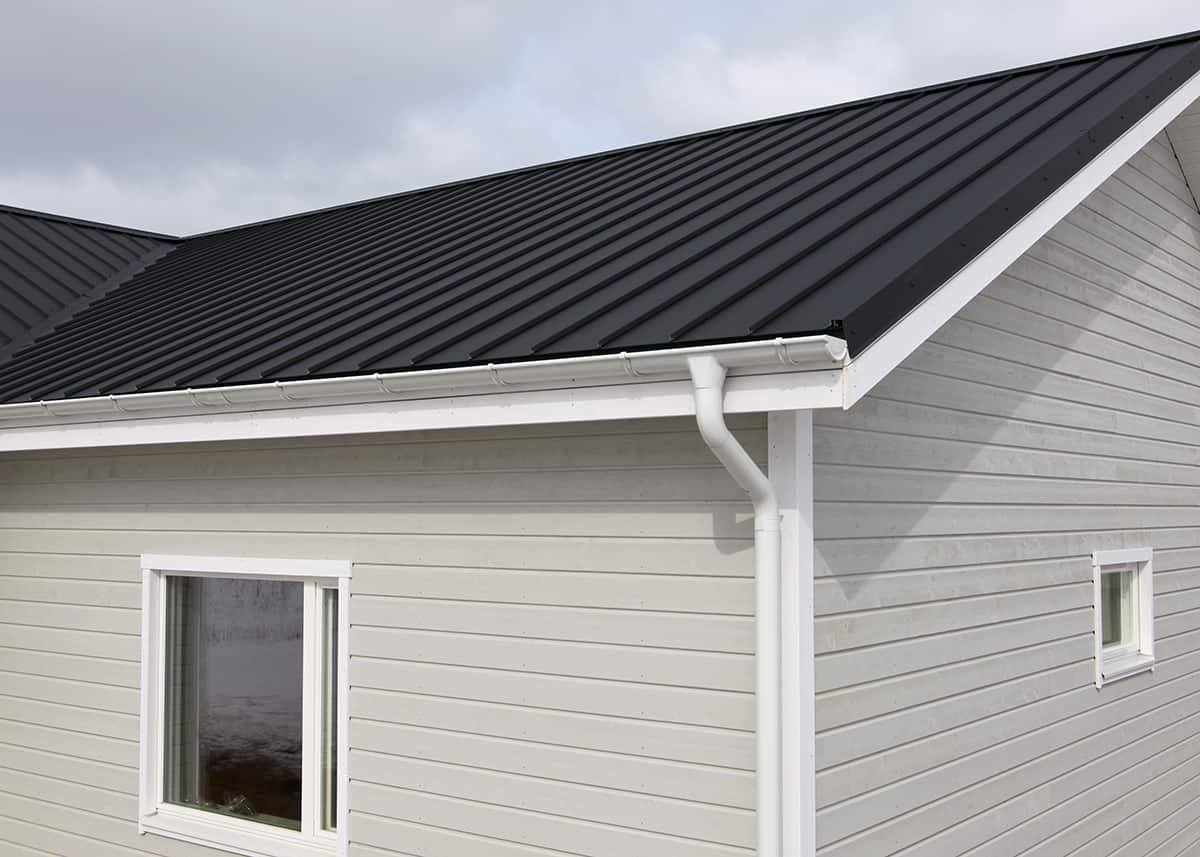 Black is a smart look for a metal roof, which will give a home and urban, industrial aesthetic. Unfortunately, since it is heavily pigmented, black metal roofs are among the most prone to fading.
This type of roof will fade so that some areas are a shade of gray while other areas stay black. If you opt for a black metal roof, you can expect that it will need to be entirely repainted every few years to combat the continual color fade.
Dark Blue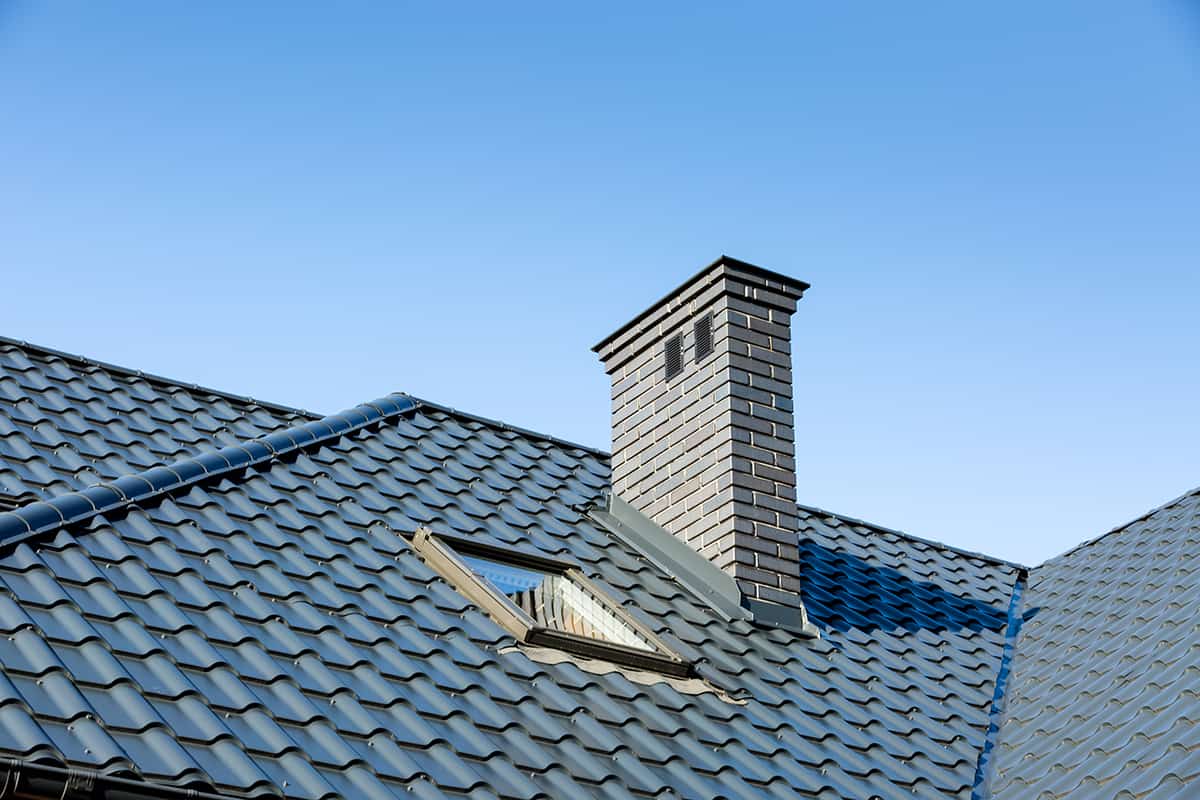 Like black, dark blue, or bright blue is a poor color choice for a metal roof if you are trying to resist fading. Depending on the shade, parts of your blue metal roof can fade to take on a paler blue color or even reveal a purple or green hue. Fading on a blue metal roof will be quite obvious, so it's best to avoid this color in favor of a lighter or more neutral tone when choosing a metal roof color.
How Quickly do Metal Roofs Fade?
The rate at which your metal roof fades will depend on a number of variables. For starters, your climate will affect how fast your roof fades, with those of us who live in regions with hot summers and long daylight hours having roofs that are susceptible to faster fading. UV rays play a big part in the process of fading a metal roof, so if you live in a region that is predominantly cloudy and lacks strong sunlight for much of the year, then your roof will fade more slowly.
The color of your roof is also going to determine how quickly your metal roof fades, with darker and brighter colors being prone to fading more quickly. If you are concerned about your metal roof fading, be sure to use a company to install your roof that supplies a warranty against fading for a substantial amount of time. Many roofing companies will provide guarantees against color fading for between 10 and 40 years.
How Often Should Metal Roofs be Painted?
On average, a metal roof will need to be painted every ten years. This is not because of fading, but instead to keep your roof in the best possible condition and prevent deterioration. A fresh coat of paint is essential for helping your metal roof to resist heat absorption, which will lower the cooling costs in your home.
You should always use a paint that has been specifically formulated for use on metal roofs since the composure of these paints varies dramatically from other household paints.
Follow the manufacturer's instructions carefully to ensure the job is completed properly. Alternatively, you can hire companies who are knowledgeable in metal roofs and have experience in painting them to do the job for you. While this will be more expensive, it provides peace of mind that the roof has been treated correctly, and it saves you the dangerous task of climbing across the roof of your home.
The added benefit of having your roof repainted is, of course, that it will cover up any areas on the metal roof which have faded, giving your roof a fresh new look. Even if your roof has not faded, for example, if you opted for a white metal roof, then you should still have it painted every decade to protect it against UV damage.
Protect Metal Roof from Fading
If you are concerned about the color of your metal roof fading, or you have chosen a color that is particularly prone to fading, there are steps you can take to help prolong the vibrancy of the color. There are sealants available on the market which can be applied over the top of metal roofs to extend the color and composition of the roof.
Sealants will reduce the amount of UV rays that can penetrate through to the roof's surface, therefore significantly slowing down the rate at which the color of the metal fades. Sealants also offer other protective properties, for example, wicking away moisture from the roof. The added benefit of sealing your roof with a metal sealer is that it will prolong the lifespan of the roof and mean you can wait longer between repainting it.
An unsealed roof will need to be painted roughly every 10 to 20 years, while a metal roof that has been sealed with a high-quality sealant may be able to last 20 to 40 years before it needs to be repainted. This means that although sealing the roof will be an additional upfront cost, it will save you money in the long run and keep your roof looking fresh.