A house is made up of many components. Here we discuss the main parts of a house, broken down into categories of structure, functions, and finishing touches.
Structure
Foundations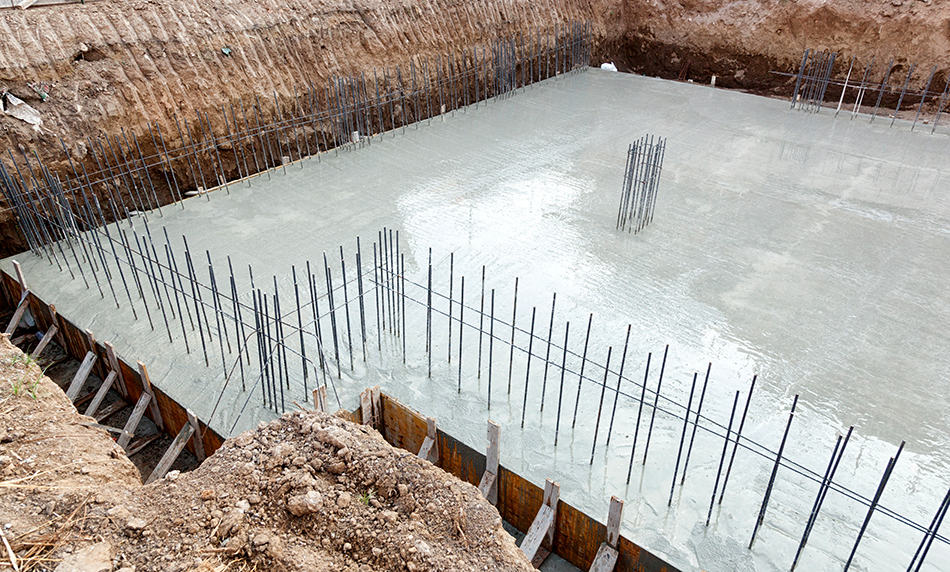 Residential properties have foundations to stabilize the building. The most common type of foundation for modern homes is a concrete slab, which is created when concrete is poured into an excavated hole in the ground and sets to form one solid block. On top of this, cinder blocks are placed to create the perimeter foundations. Alternative types of foundations include crawl space foundations and basement foundations.
A full basement foundation provides the house with a lot of extra usable square footage without making the footprint of the home any bigger, but it will require the foundations to be placed at a much greater depth and therefore is reliant on soil that is relatively soft and can be easily excavated. A crawl space foundation will be installed at a depth to allow additional storage space under the property but without the head height of a proper usable room.
Frame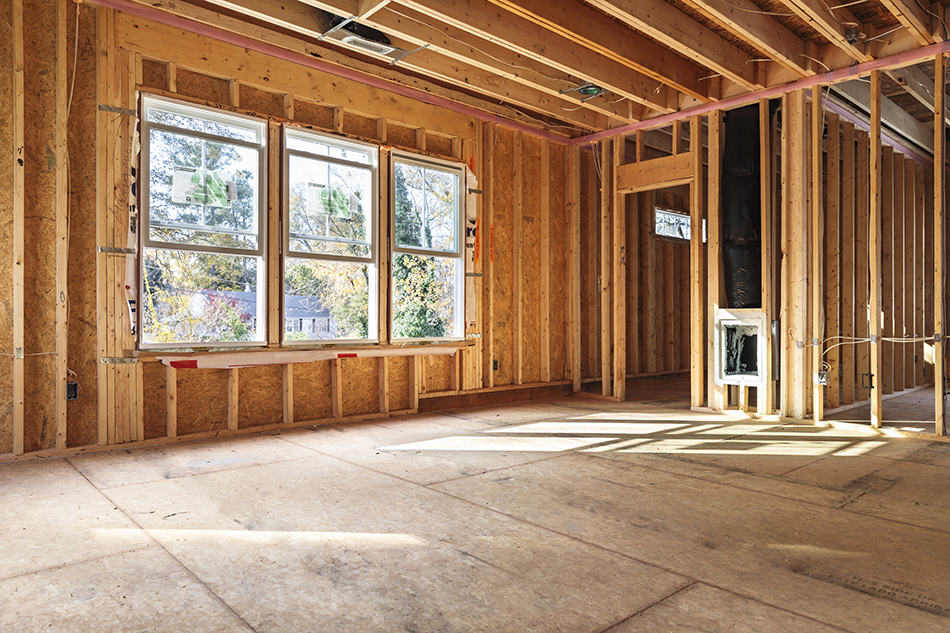 The frame is essentially the bones of a house. In North America standard modern homes will have a wooden frame, while in Europe you can expect bricks and wood to be used in conjunction with each other to create the homes frame. The wooden frame of a property goes on top of the foundations and moisture barriers and all the way up to the roof rafters.
When the frame of a house goes up, this is when you can start to get a clear idea of the size of the home and a feel for what the rooms will eventually be like when complete. For most homes, the wooden joists for the frame are pre-measured and pre-cut before they arrive on-site, so putting them all together is a little like assembling a 3D jigsaw puzzle.
As most of the measuring and cutting work is done beforehand, wooden house frames can go up very quickly in just a matter of days. The size of the lumber used in a house frame tends to be 2×4, though this can vary depending on the design. Once the joists are all in place and secured, plywood is added to create an additional part of the framing. Plywood will be nailed on top of the floor joists to make a subfloor, and along the sides of the home to create the initial walls.
Roof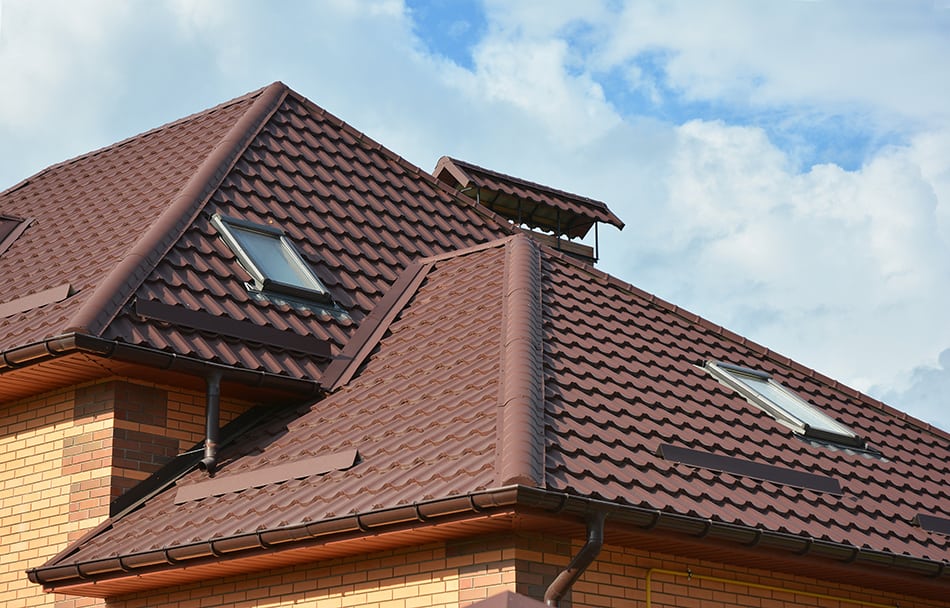 The roof of any property has the very important job of keeping water from getting inside the building. Rain or melted snow seeping into the home will cause expensive and concerning issues such as mold, water damage, and rotting wood. On top of the wooden roof frame for the house, plywood will be tacked down to create a solid surface called decking. On top of this, large sheets of felt are rolled out and nailed onto the plywood to create a waterproof barrier on the roof of the property.
When it comes to the final materials on the roof that you will see from the street, there are several options. Asphalt shingles are a common choice, but you could also opt for slate tiles, concrete tiles, wood shingles, or metal sheeting. Fiberglass roofs are also a growing trend in the construction industry for flat roofs. Around the edges of the roof and around any vulnerable areas where water would be more likely to seep in, such as around a chimney, flashing is fitted. This is a waterproof material that is shaped around any edges or corners to provide additional protection against moisture.
Functions
Electrics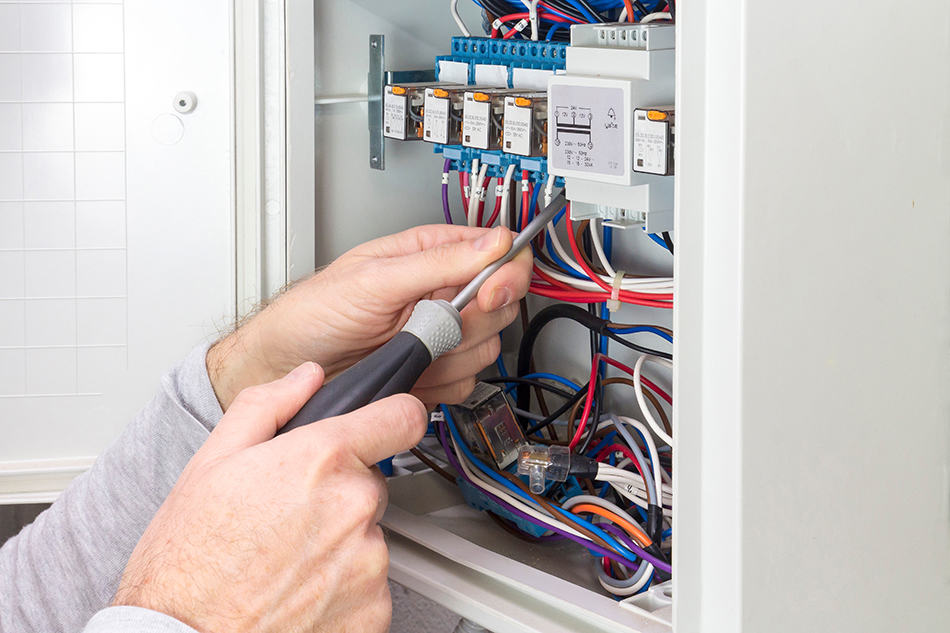 Once the frame is in place, the electrical system can be installed on the property. The electricity comes from the power company and into the property's electrical panel or breaker box. From here, it will be split into different circuits, which are directed throughout different rooms in the house through wiring.
The electrical system needs to be installed before any finishing touches, such as drywall, are put in place because the wiring needs to be out of sight and underneath the final surface of the walls. This not only makes for a neater aesthetic, but it keeps dangerous electrical wires away from places where people can touch them.
The electrical wiring ends at outlet sockets, which are fitted at various points in each room. The electrical system is what will power most of the appliances in a property, such as lighting, washing machines, computers, ovens, kettles, hairdryers, and phone chargers. Depending on your heat source, the electrical system may also power your heating, for example, if you have electric baseboards. Electric also powers hot water systems in most homes.
Plumbing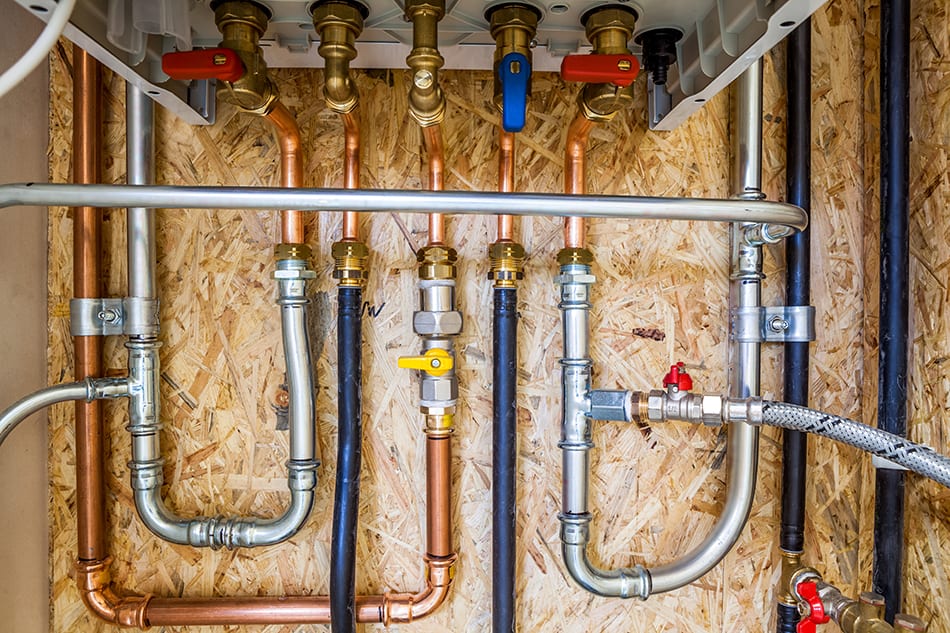 The plumbing system in a home comprises supply lines and drain lines. Supply lines are the pipes that bring water into your home, which can come from city or municipality water, or it can come from a well on your property. The plumbing pipes are fitted underneath floorboards and within the walls and are made from strong and sturdy material, usually copper, to prevent leakages and burst pipes.
Supply lines are pressurized so that water rushes out of plumbing fixtures such as faucets and showers. In homes where water is heated by a water tank, the supply line will direct water to the tank where it gets heated up and is then redirected to plumbing fixtures. At each plumbing fixture, the supply line will convert to a valve so that the water can be manually controlled by people within the property. Drain lines have the opposite job of supply lines and carry water away from the property.
Water which goes down the drain or is flushed down the toilet will flow through the drain lines and into a water treatment plant. These types of pipes in a home are generally made with white plastic PVC pipes. It doesn't need to be as strong as a supply line pipe because the water inside it is not pressurized, and therefore a leak in a drain pipe wouldn't be as much of an emergency. The most common problem people encounter with their drain pipes is blockages, which can occur due to clumps or hair or remnants of food going down the drain.
HVAC
HVAC is short for heating, ventilation, and air conditioning. The climate your home is in will be the main factor in your choice of HVAC systems, though budget and energy efficiency will also be considerations. Climates that remain quite cool all year round may not have the need for air conditioning systems, and instead can rely on fans during warm weather, whereas hotter climates will find their home very uncomfortable without air conditioning.
Different types of heating and cooling systems include baseboard heaters, window air conditioning units, and furnaces, but the most efficient types of HVAC systems are now considered to be heat pumps, which can also be used to stream cool air into the property. Heat pumps are generally more costly to install than alternatives, but they will save you money over time as they cost less to run.
Windows and Doors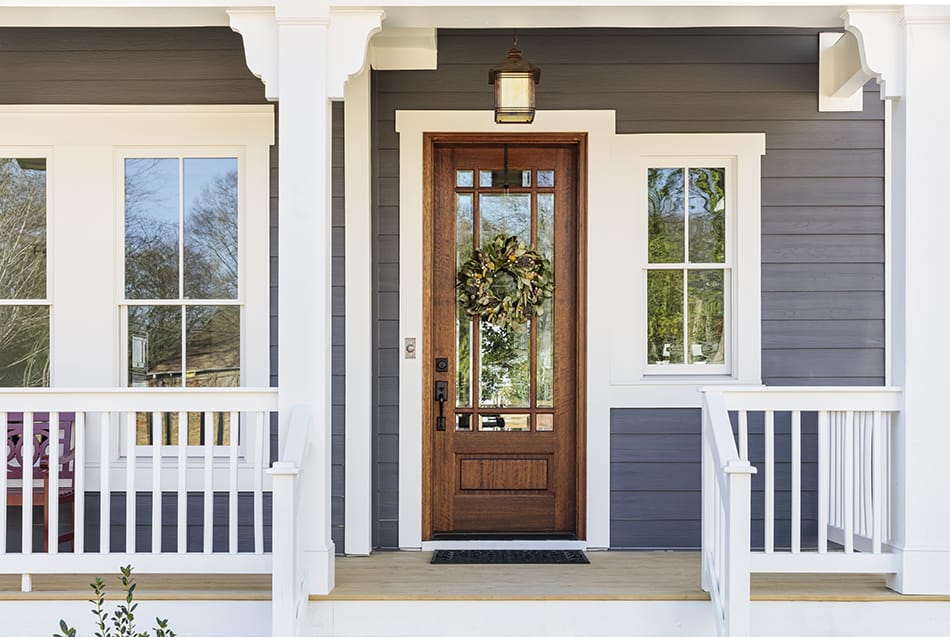 Windows are made up of a frame, glass, and a sill. Windows make a property watertight, can help with energy efficiency, allow natural light into the home, and allow users to enjoy the view. Early windows had wooden window frames, but these have a tendency to rot or crack over time, so they were replaced towards the end of the 1900s with aluminum or metal-framed windows.
Over the last two decades, the standard in new windows has become vinyl or PVCu frames, which are inexpensive to manufacture, look modern, weather well, and are energy efficient. You can upgrade the glass in your windows to offer better thermal properties and reduce energy consumption, but even the standard glass supplied in modern windows will meet the current energy efficiency standards and be an improvement on the glass in any older windows.
Upon installation, the frame of the window is screwed into the frame of the house and edged with caulk or trim to finish off the look and create a seal against moisture. Doors are fitted in the same way and must comply with industry standards to help protect the homeowners against intruders and fire.
Porch, Deck, and Patio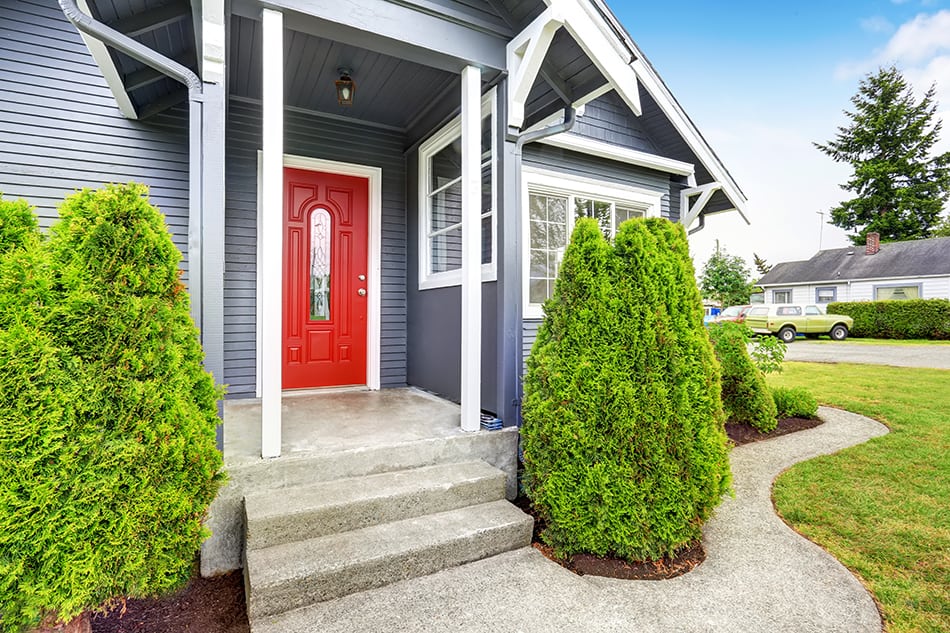 You'll find a porch, deck, and patio in any residential house in the US. They are based outside of a house and serve to improve the exterior looks of a house. Decks and patio are also great places where a family can entertain, have a barbecue, or welcome guests.
Finishing
Finished Floors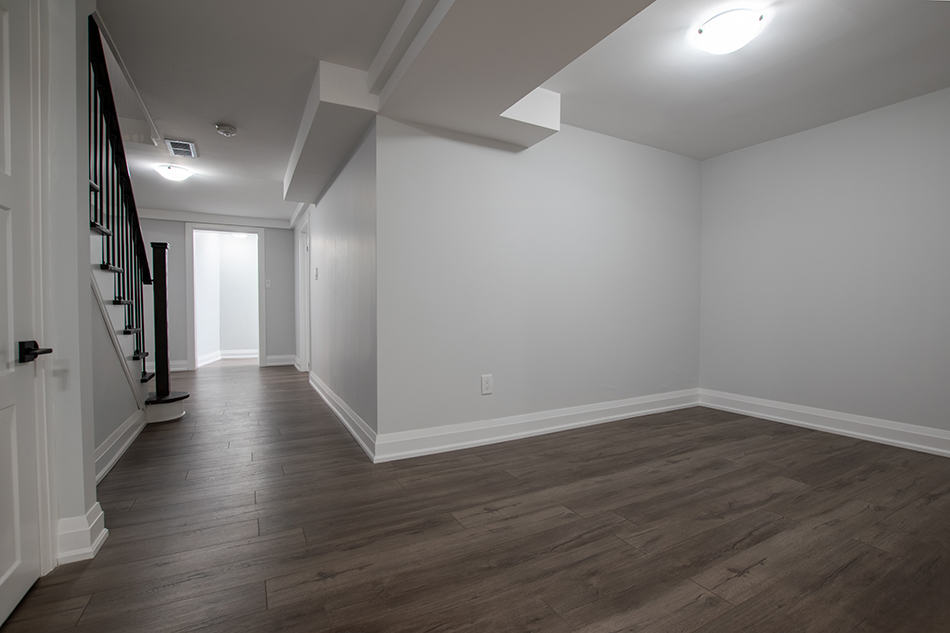 There is a huge amount of choice when it comes to the finished flooring in homes, including floor tiles, carpet, laminate, hardwood, and sheet vinyl. The finished flooring is typically one of the last finishing parts of a house to be fitted so that it does not get damaged during the rest of the build. Flooring will be put on top of the subfloor and either glued, nailed, or stapled into place. The most popular choice of flooring for bathrooms and kitchens is tile or vinyl flooring, as these are waterproof materials that can easily be cleaned up in the event of water drips or spillages.
Tiles can be made from slate, ceramics, porcelain or stone, and give a room a more upmarket feel, though they can be expensive and take longer to install. Vinyl flooring is considerably cheaper, easy to clean, and can be installed quickly, but it can look cheap and wear more easily compared to tile. Hardwood floor is a popular choice in higher-end homes and can be sanded and stained repeatedly to achieve different finishes over time. Hardwood is very hard wearing and adds value to a property, but it is one of the most expensive flooring choices. Laminate flooring is a good alternative that gives the look of hardwood with a lower price tag.
Siding, Gutters, and Fascias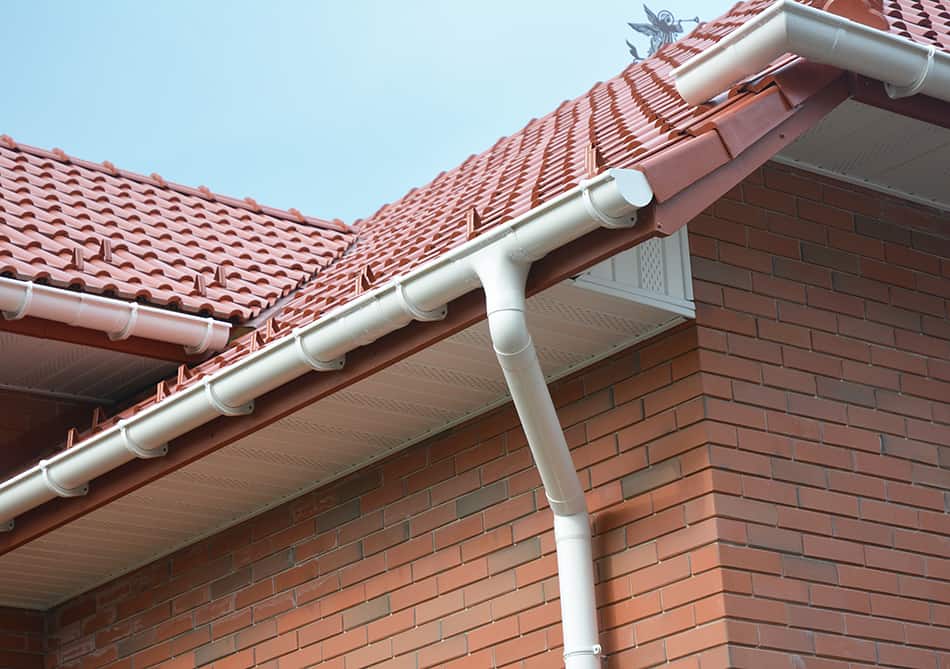 The siding of a house is what encases the outside walls of a house and adds to the curb appeal. Siding is most commonly made from vinyl as this is inexpensive, waterproof, and easy to clean and maintain, but you can also find siding made from types of wood that can be treated or painted. Siding keeps water away from the structure of the house and improves energy efficiency as an additional layer to prevent heat from escaping.
Gutters are the channels that are fitted all along the lengths of the roof's perimeter and meet at various points to direct water away from the property. Rainwater collects in the gutters and flows down the pipes into drains, ensuring that water run off doesn't sit around the base of the property and seep into the foundations. Fascias and soffits are fitted behind the guttering and underneath the eaves of a property. They are often an unnoticed part of a house, but updating these fittings can make a property look much nicer and cleaner. Modern homes most commonly have fascias and soffits made from aluminum or vinyl for easy cleaning and low maintenance.
Interior Carpentry
The interior carpentry is a finishing touch in the house which gives the rooms a polished look. Interior carpentry will include any interior fittings in the home made from wood, including internal doors, crown molding, baseboards, trim, and cabinetry. Trim puts a smooth and neat edge around the corners of rooms and around doorways, hiding any rough edges where the ceiling meets the walls. Kitchens and bathrooms usually have a large amount of fitted cabinets for storage of dinnerware, food, appliances and toiletries.
The choice when it comes to the style of kitchen and bathroom cabinets is huge, and you can spend anywhere from $1000 to $100,000 installing cabinets in a kitchen or bathroom. The quality of kitchen cabinets can also vary considerably, with some cabinets being built from solid wood and some having a hollow core to save money.
Many big box stores will sell cabinets in standard sizes which simply need to be installed in the space, whereas more high end properties will have custom-built kitchens. Kitchens and bathrooms were once seen as simply functional rooms in the home, but they have increasingly become the rooms which add the most value to a property if done well. Kitchens are often the heart of the home in modern properties and if you have the budget it is worth spending extra funds on a high quality kitchen as this will be a key selling feature when you come to list the property for sale.
Drywall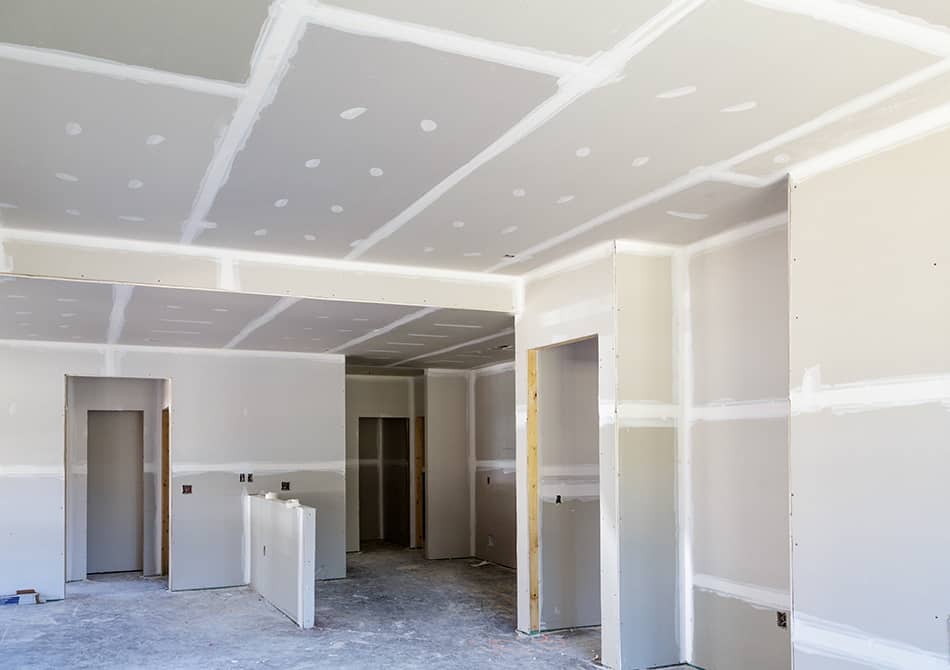 Drywall is fitted directly onto the wooden frame in the interior rooms of the property to create flat, smooth walls. The drywall comes in large sheets, which is also known as sheetrock, and they are tacked right onto the wooden joists. Where the drywall meets, a special tape is used to create a flawless finish so that any joins cannot be seen. The drywall can then be primed and painted to suit the interior style of the property.
There are many different types of paint available that can be used on drywall, which have various advantages depending on which room you are painting. For example, a room with high traffic such as a hallway would benefit from a more hard-wearing paint with a slight sheen, whereas living room walls would typically have matte paint.
Many people are surprised at the difference a fresh coat of paint makes, and it is arguably the biggest impact you can make on your home while keeping to a small budget. A freshly painted room looks clean and finished and gives the impression of a well-maintained home. If you are thinking about which parts of a house to upgrade at a low cost, painting the drywall is the easiest and least expensive way to improve the look of a room.
Rooms in a House
Kitchen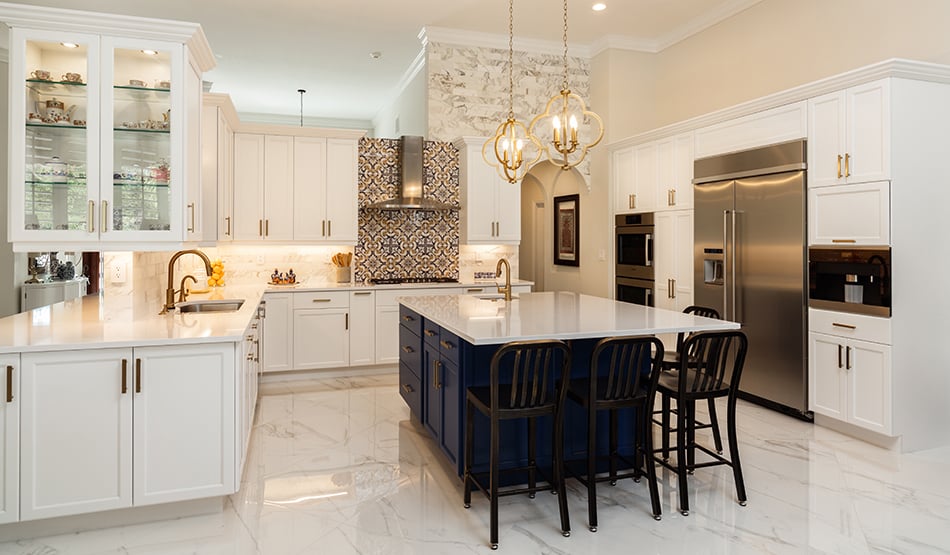 This room is where the food preparation, cooking, washing dishes, and sometimes entertaining happens. It will typically include an oven, stove top, basin, faucet, dishwasher, refrigerator, countertops, and plenty of cabinets.
Bathroom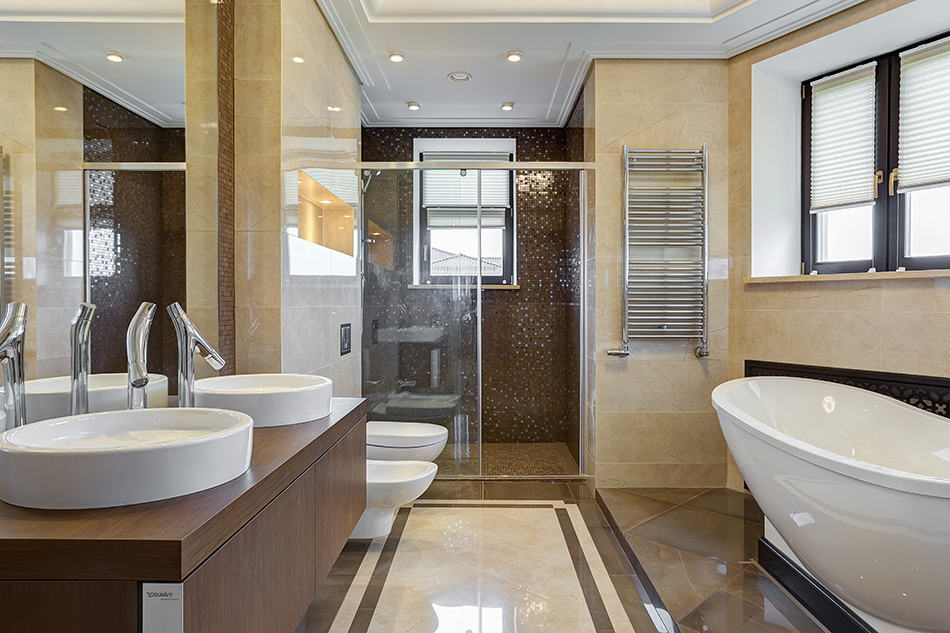 Homes have at least one bathroom and, in some cases, several. Bathrooms can have a bathtub, shower cubicle, toilet, and basin.
Learn more about the things and essential parts in a bathroom here.
Bedrooms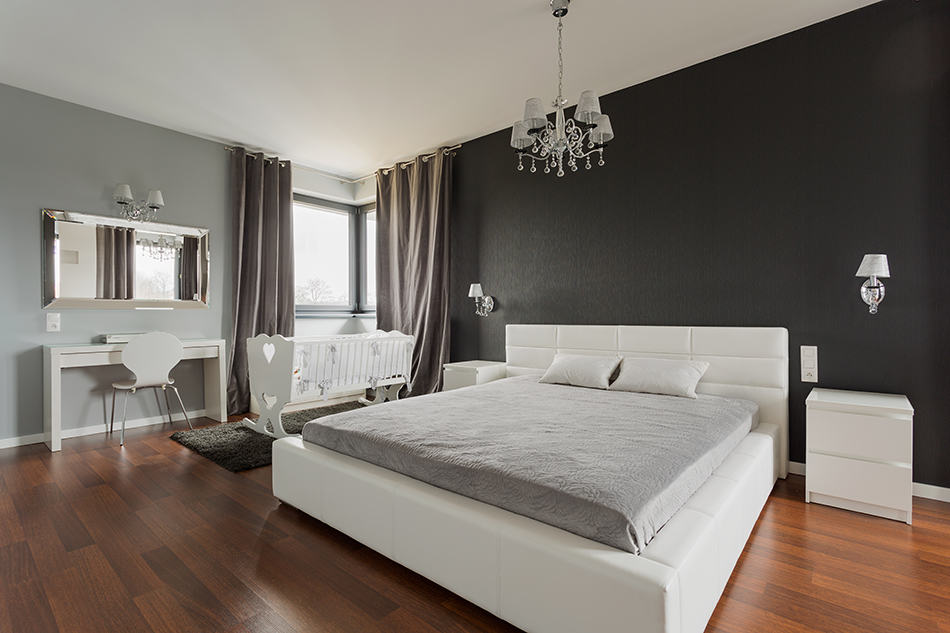 Bedrooms are, of course, where the inhabitants of a home sleep, but also where they get dressed or relax. Homes will have one bedroom at a minimum.
Learn more – 17 Essential Things In The Bedroom
Living Room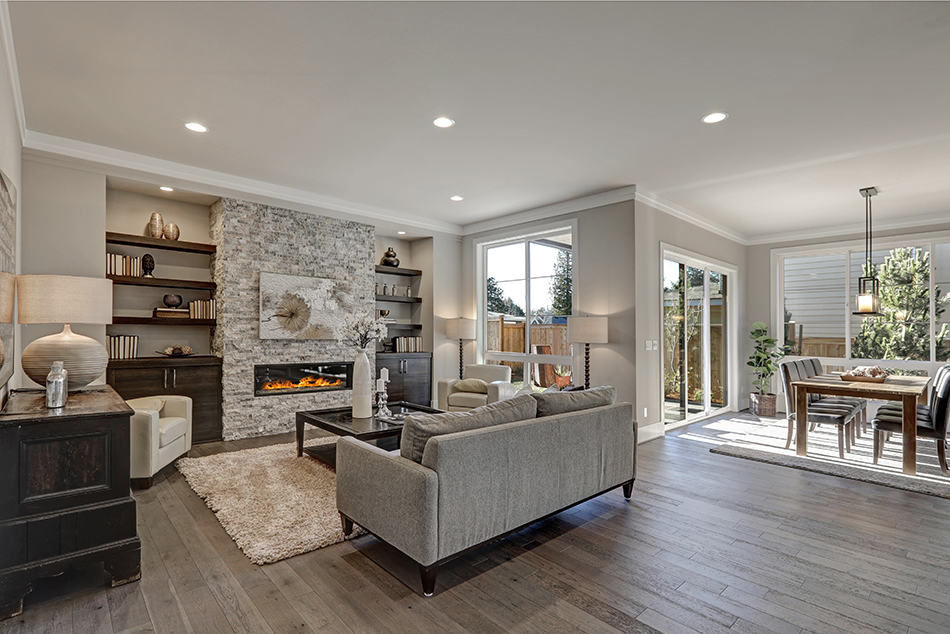 This room might be formal or casual, and may contain home entertainment systems, bookshelves, and comfortable seating.
Read more: 19 Essential Types of Living Room Furniture
Dining Room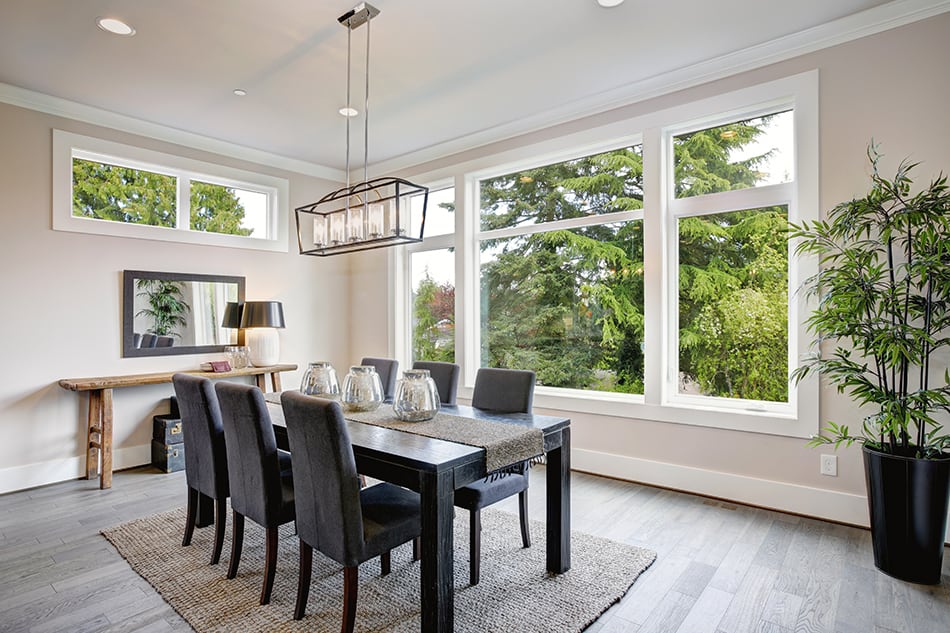 A dining room is where a family eats and entertains and will need a dining table and a set of dining chairs.
Family Room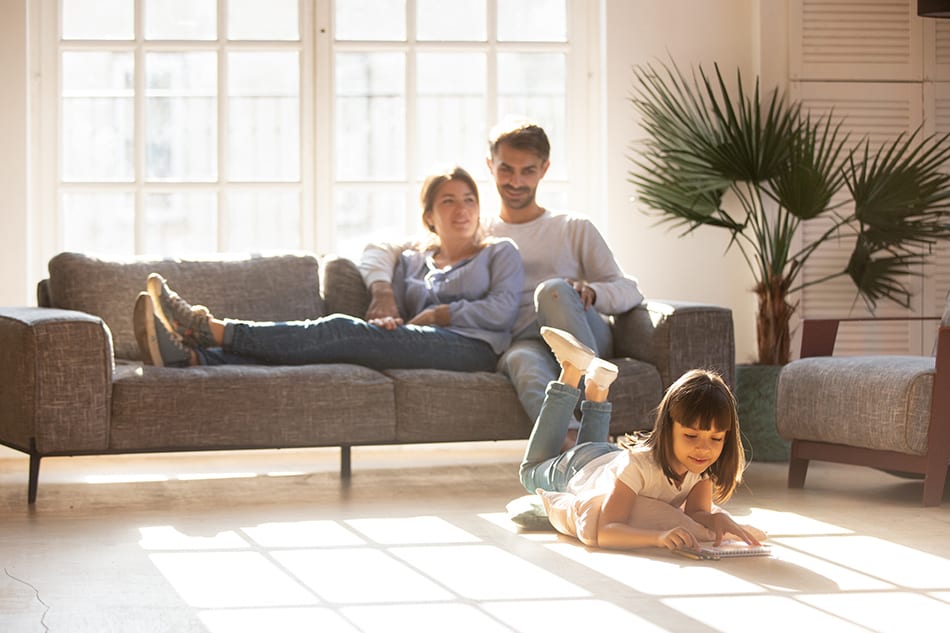 If a property is large enough to have a family room as well as a living room, the family room is usually the more casual of the two.
Home Office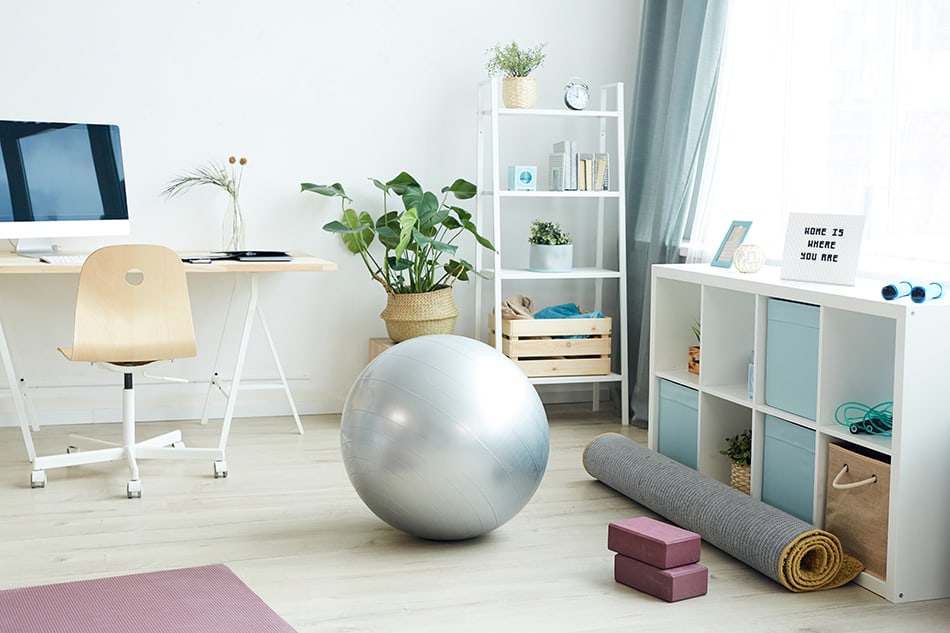 If you work from home, this is the perfect space to have a desk and computer.
Basement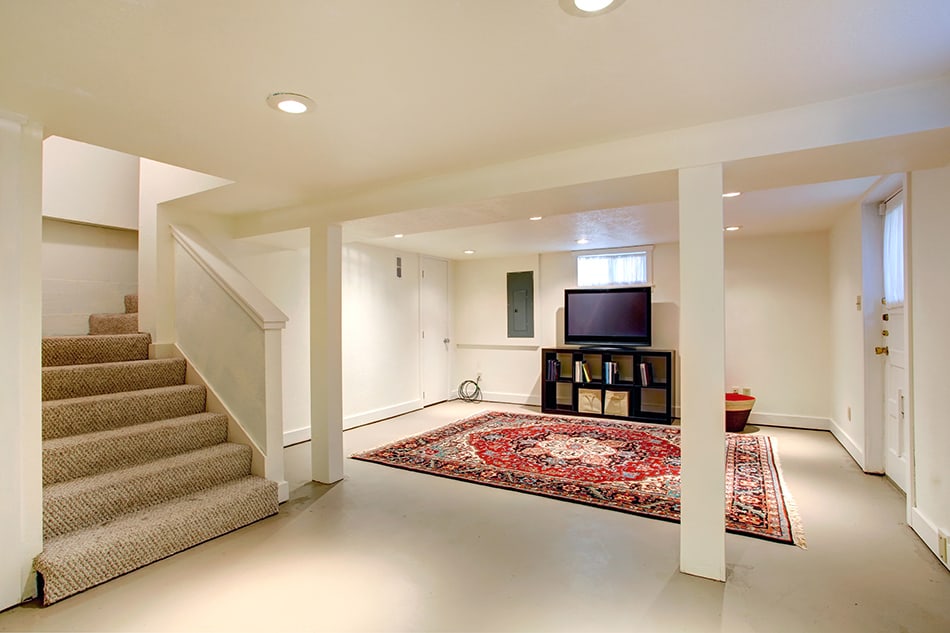 If a property has a basement foundation, you can create an additional room in this space to suit your family's needs, such as an additional bedroom or playroom.
Foyer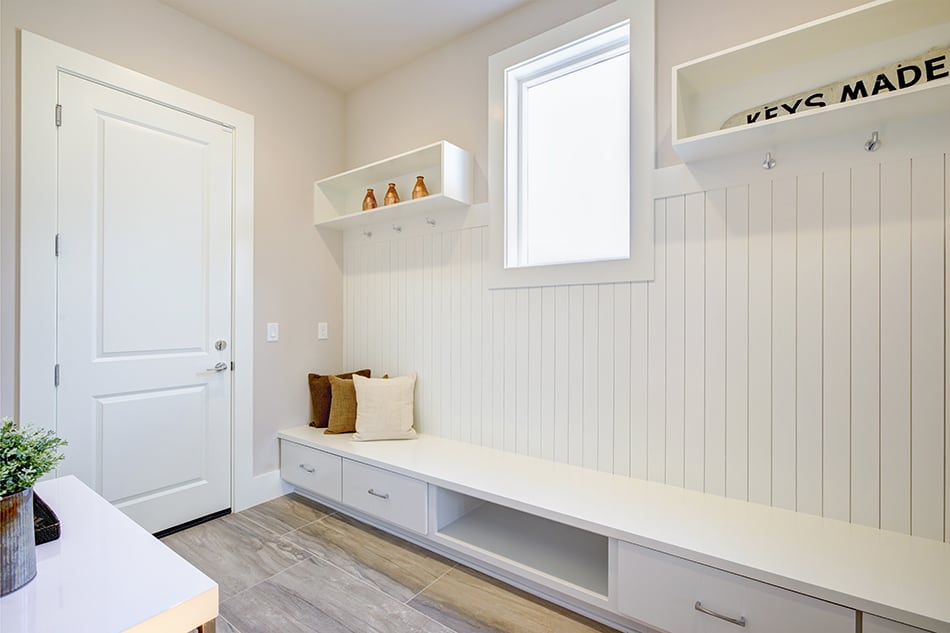 This is the entrance area of a property where you might store shoes and coats.
Laundry Room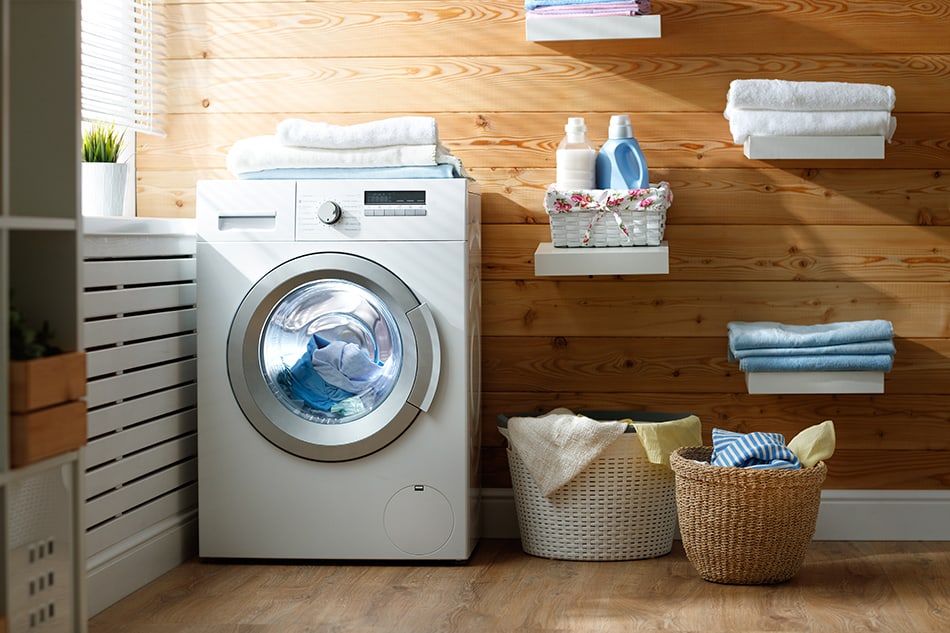 This small room is where you can install a washing machine and dryer, to keep laundry out of the way.
Garage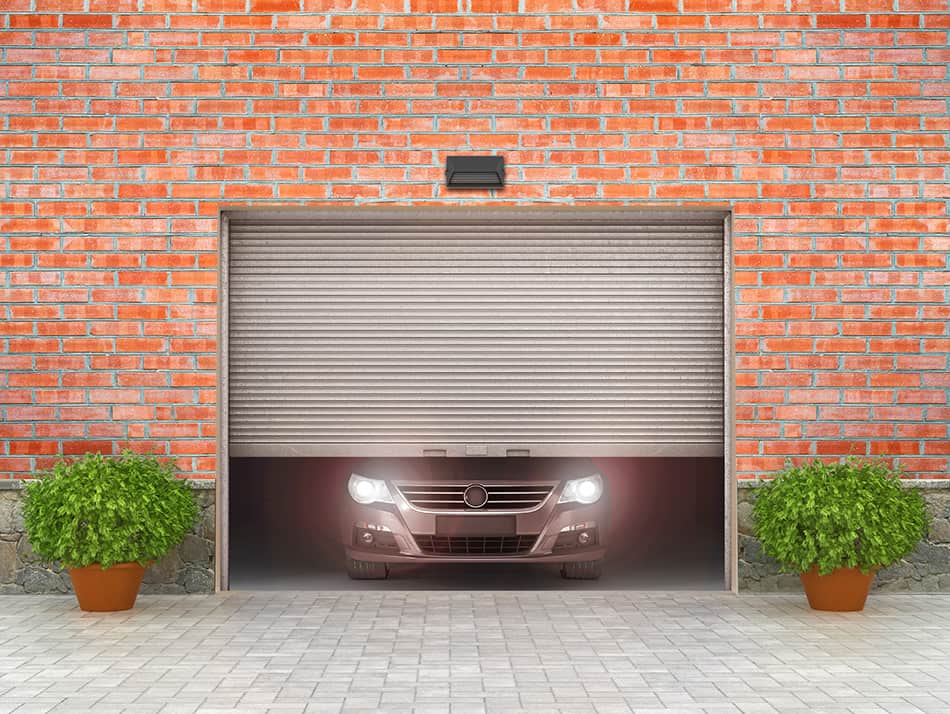 A garage, which is often attached to a house, is meant to house motor vehicles. A garage door system is built to raise for cars to exit and close to protect the vehicles inside.