A bedroom is your private space where you can relax and sleep after a long day. As such, an organized bedroom is a must, so you will always wake revitalized. Aside from that, having the right pieces of furniture, decorations, and accessories will transform your dull room into a perfect hideaway.
Unfortunately, some people can only place essential items because of insufficient space. The good news is that we can help you determine the best pieces of furniture and accessories for your bedroom. To give you a better view, here is a list of essential things you can place in your bedroom.
Bed
A bed is the centerpiece of a bedroom. It allows us to comfortably rest our tired body and mind, so we can wake up energized and refreshed the following day.
As you know, an average person sleeps for about six to eight hours. For this reason, it is a must to pick a comfortable bed. Additionally, it should also reflect your sense of style. Also, always remember that a bed that only has two pillows looks dull and empty. To make your bed look more warm and cozy, you can add colorful throw pillows, soft bed sheets, a fluffy duvet, and a throw blanket.
A bed has several vital parts, which includes the following:
Bed Frame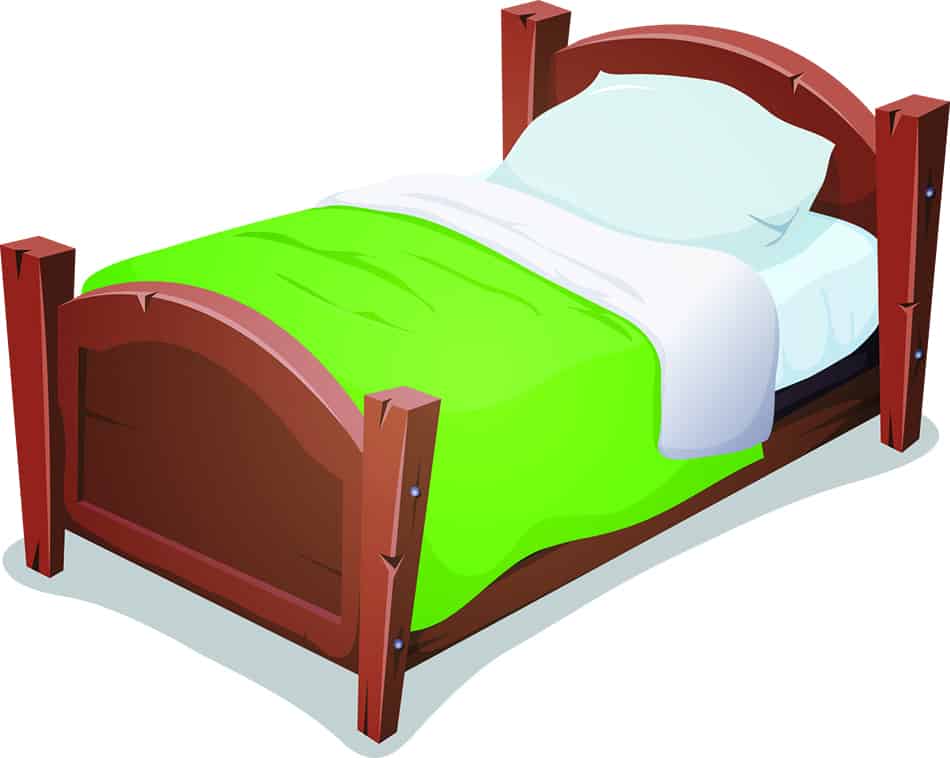 A bed frame is the foundation of a bed. Typically, it is a rectangular-shaded frame made of wood or metal that holds the box spring and mattress.
Keep in mind that the right ned frame can provide enough support so you can sleep comfortably. If your bed is squeaking, sagging, unstable, there is probably a problem with your frame. Remember, all these issues can impact the quality of your sleep and cause body aches. As such, it is imperative to pick a solid foundation to get a good night's rest.
Mattress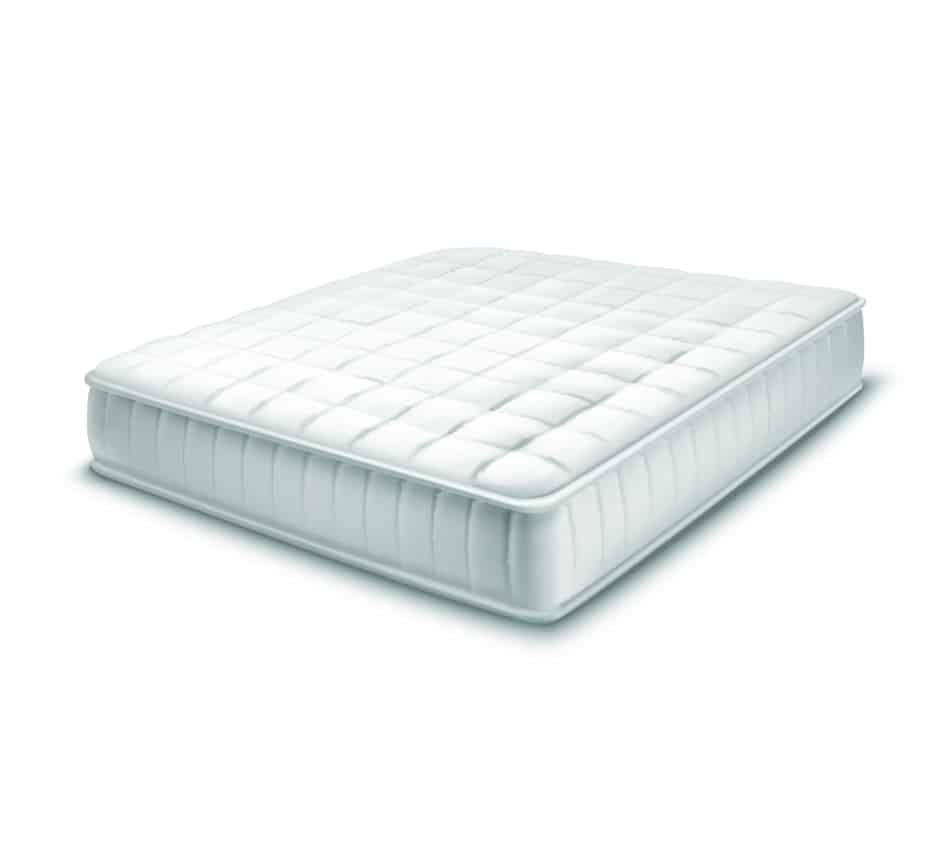 Aside from a solid foundation, you also need a comfortable mattress to get good quality sleep. Today, there are several types of mattresses, including latex, memory foam, and innerspring. An innerspring has a steel coil system covered with one or more types of foam for optimum support and comfort.
A memory foam, on the other hand, doesn't have coils. Still, it can provide utmost comfort and support because it can mold itself according to your body shape. Lastly, a latex mattress uses latex for its support system.
Box Spring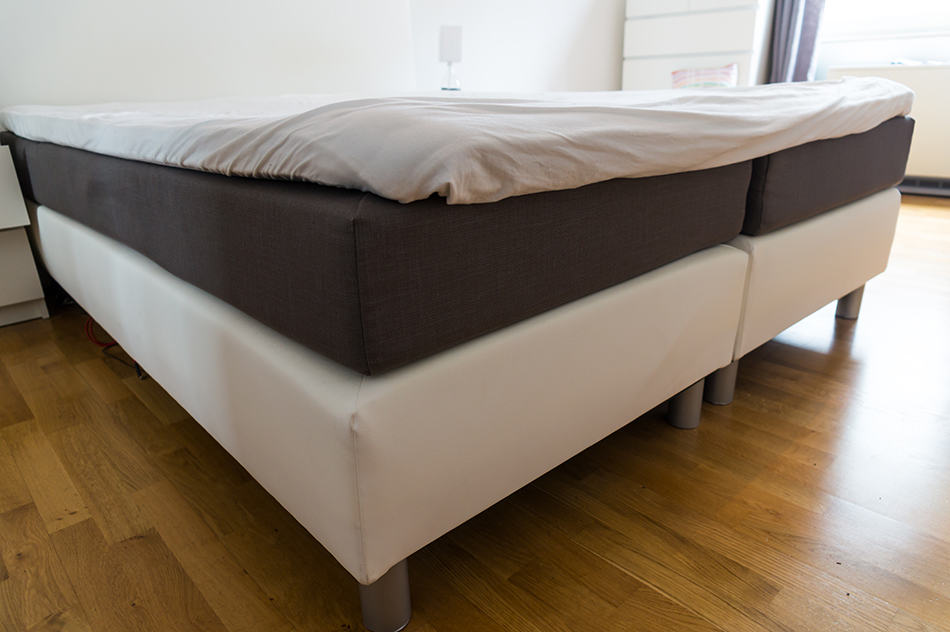 A box spring can help absorb impact and reduce the damage or wear and tear on your mattress. However, most modern mattresses don't need a box spring because they are now thicker. Still, you may need a box spring if you're using a traditional metal bed frame. You may also need a box spring if you're using an older model of an innerspring mattress.
Bedside Table or Nightstand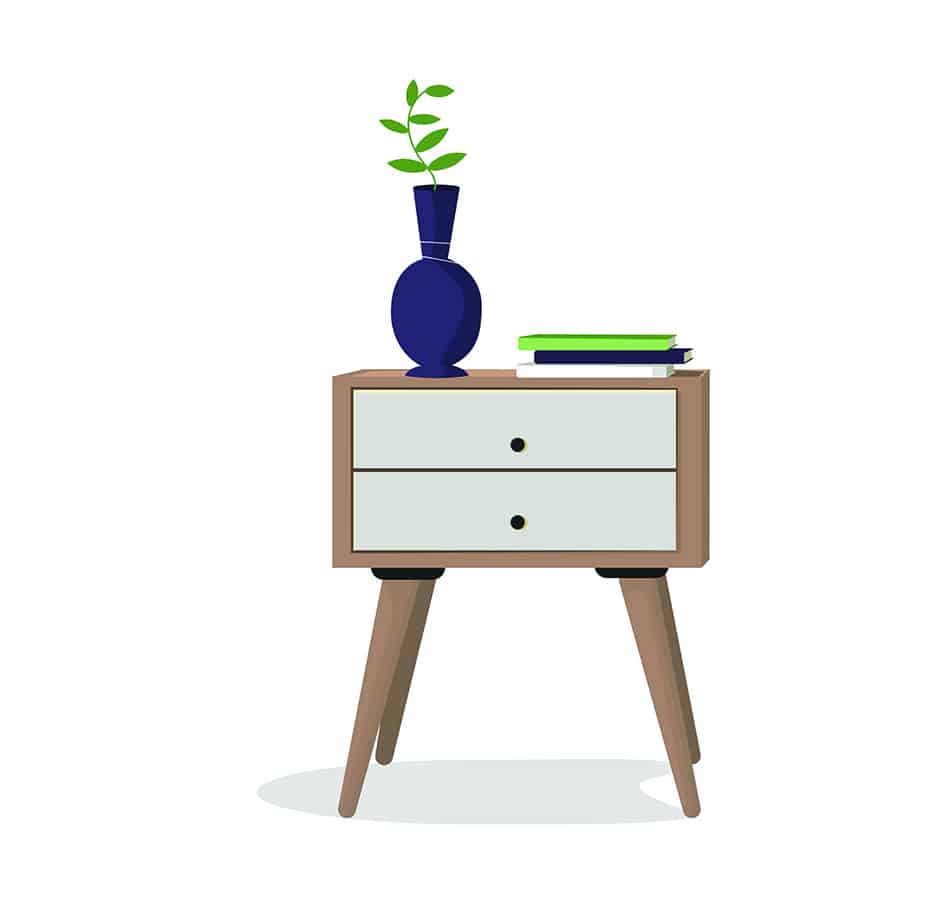 A bedside table can offer a lot of uses. It can be a hard surface where you can place your smartphone, alarm clock, or a glass of water. If you read a book or drink medicine before going to sleep, this piece of furniture can also provide a space for your book and medicine.
Ideally, you can place a bedside table on each side of your bed for a cohesive look. But, if you're a single sleeper, having one nightstand is enough. You can also accessorize it with a flower vase, lamp, or picture frame to make the area more appealing.
Keep in mind that a bedside table should have the same height as your bed. You can also opt for a nightstand with drawers, so you'll have additional storage space. Lastly, a large bedside table will look great with a large bed and vise verse. However, if you have a small room with a large bed, having two large or small-sized bedside tables may look too cramped. As such, it is best to not include this piece of furniture.
Wardrobe
A wardrobe is another essential piece of furniture that should be present in your bedroom. The reason is that it provides adequate space for your clothes and accessories; thus, it helps keep your bedroom organized and clutter-free.
Traditionally, a wardrobe has double doors, and it is equipped with bars and drawers. Today, wardrobes come in various designs. Some innovative and creative designs incorporate a mirror as part of the wardrobe's door frame. This feature will not only help save space but adds visual interest to your room as well.
When buying a wardrobe, there are various factors you need to consider. Aside from your budget, you should also consider your available space and the number of clothes you have. Of course, the furniture's design should also blend well with your room's overall theme.
Dressing Table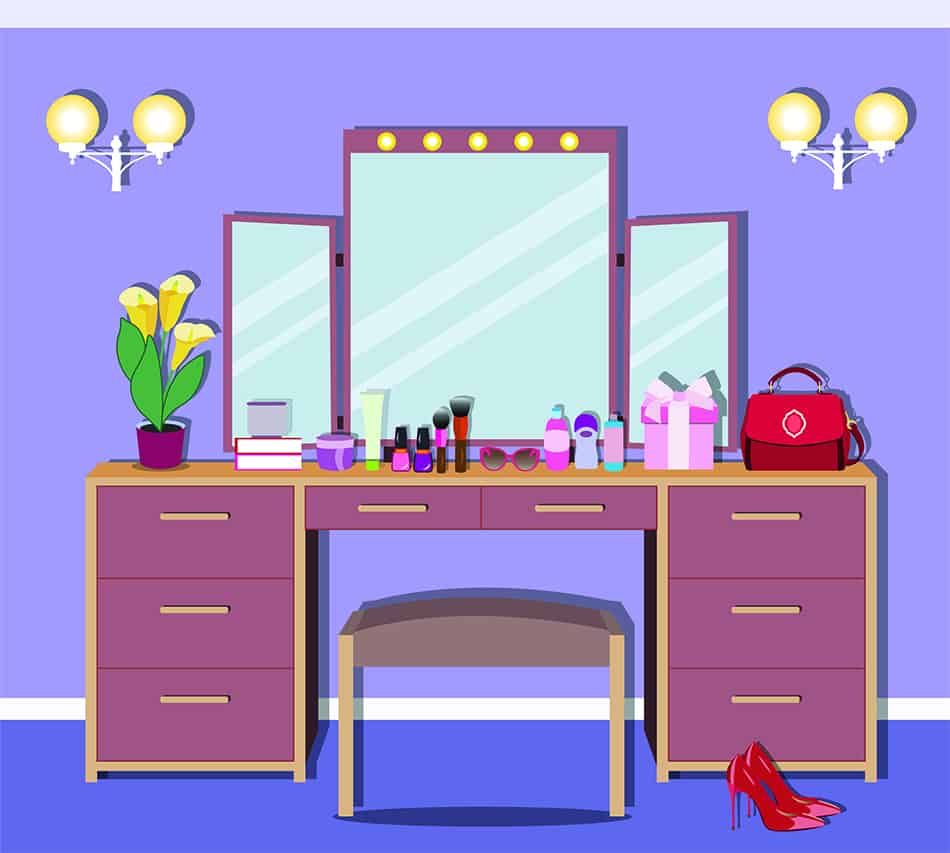 Most people dress up in their bedrooms. As such, dressing tables, especially those with vanity mirrors, is valuable because they can provide enough space for your makeup and personal care products. Most dressing tables also have drawers where you can place your accessories and other personal items.
Unfortunately, a dressing table is quite large, so it may occupy a lot of your bedroom space. To save some space, you can opt for a dressing table with a fitted mirror. Even so, it can still overwhelm your bedroom. For this reason, you need to consider the size of your bedroom before buying this type of furniture.
Shelves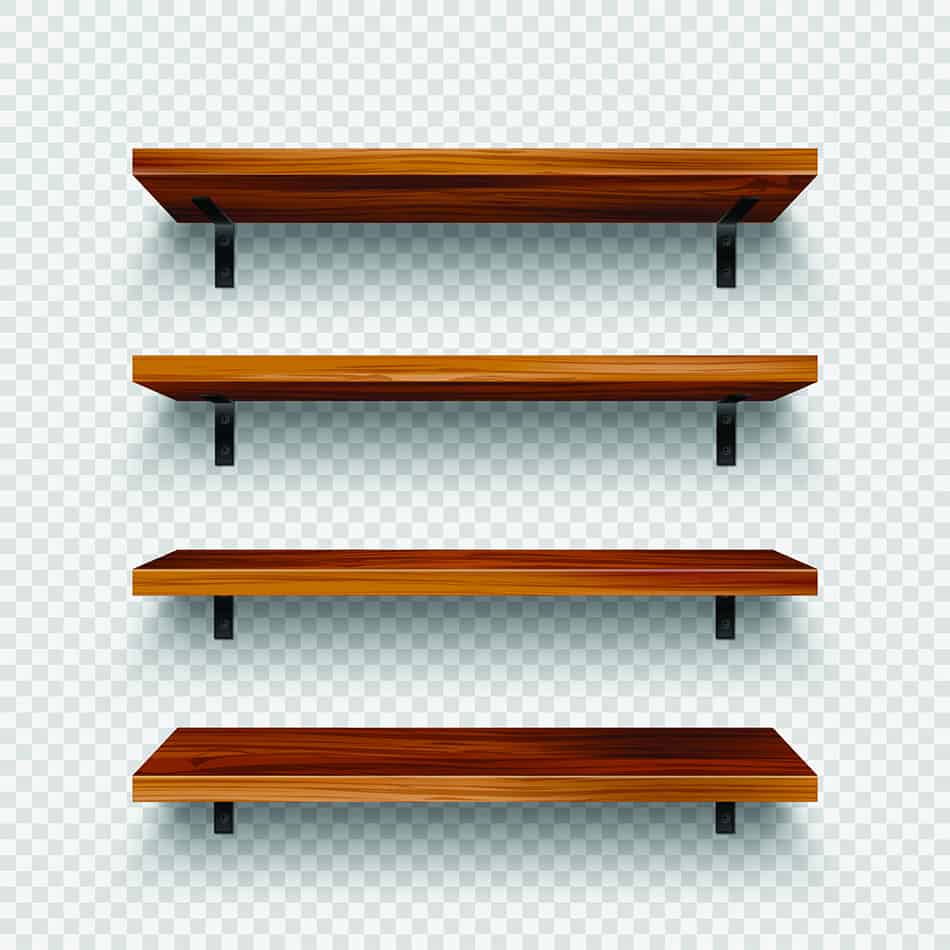 Aside from a wardrobe, your bedroom also needs shelves for your other personal belongings, such as bedspreads, coverlets, bags, trinkets, and books. By adding a shelf, you can minimize clutter in your bedside table and dressing table. Plus, it can also make your room look appealing, especially if you pick the right style.
Shelves come in various designs and sizes. If your goal is to save some space, you can opt for a wall-mounted shelf. One important note to remember when installing a shelf is to avoid placing it over your bed. Instead, you can install the beside your bed. By doing this, you can prevent things from dropping onto you while you sleep.
Bench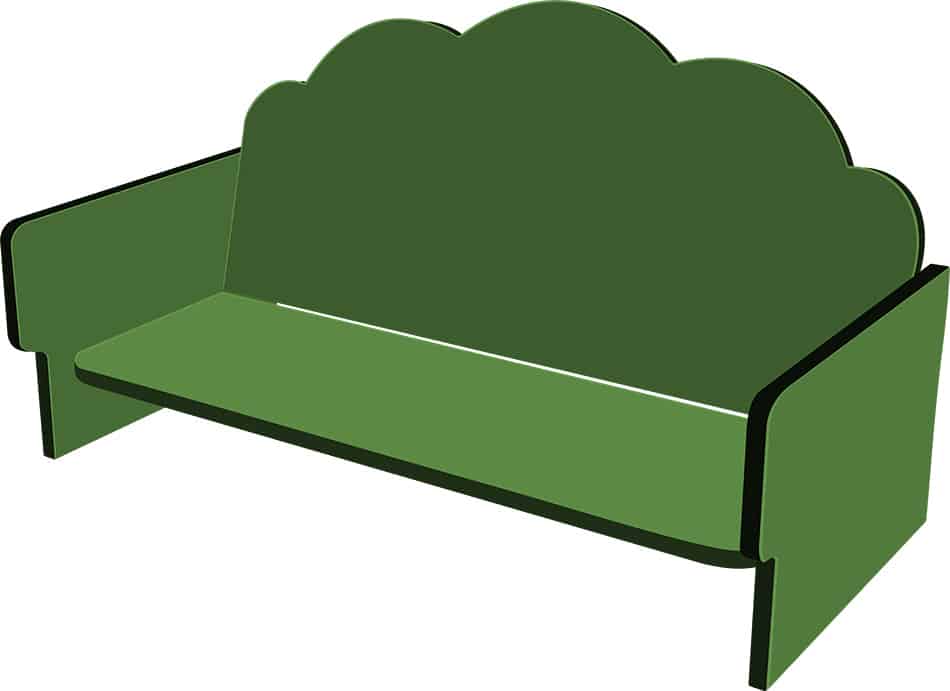 Putting a bench at the end of your bed is a common arrangement in interior design because it offers several functions. For one, the bench can provide stylish space for your bags and used clothes. You can also sit on the bench while putting on or taking off your shoes. If you're always on the go, you can also use the bench as a luggage rack.
When picking a bench for your bedroom, you can opt for one that has an elegant design. You can also opt for a bench with a large compartment so you'll have additional space for your pillows, blankets, and other items.
Interior Lighting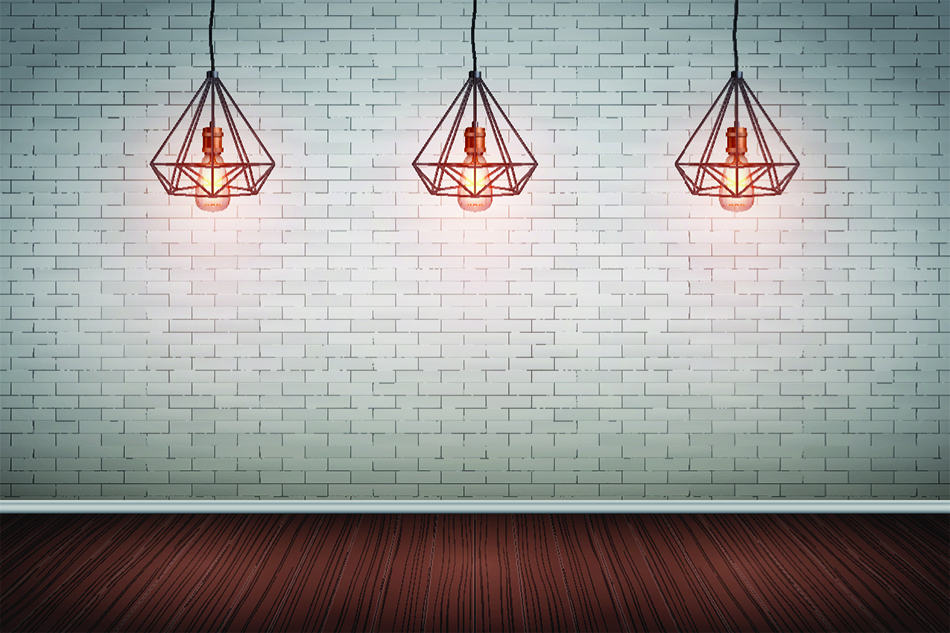 All rooms will benefit from ample lighting because it allows you to do various tasks when natural light is unavailable. For this reason, placing more than one light source in your bedroom is recommended.
Aside from a ceiling light, you can also place a bedside lamp beside your bed. Remember, a bedside lamp offers a soft glow. As such, it can create a cozy environment. Additionally, it can also provide a dim light when you need to reach something on your bedside table. That way, you don't need to stand up and turn on the switch of your ceiling light in the middle of the night.
Study Table and Chair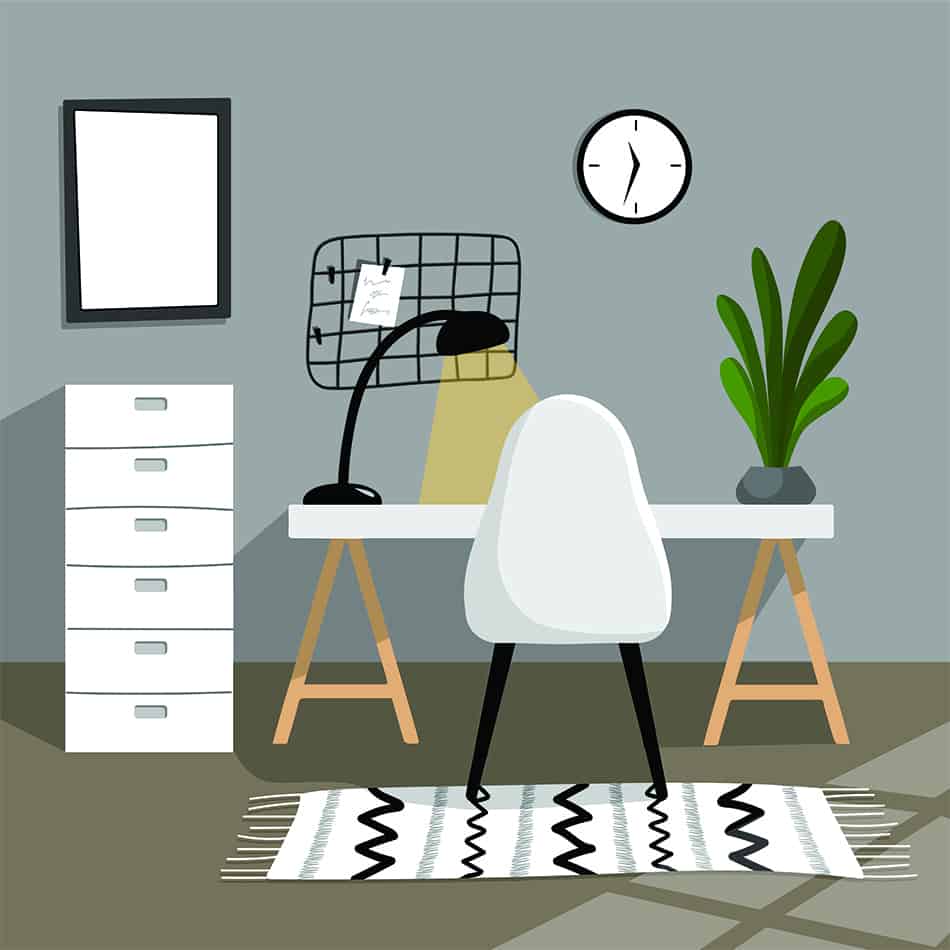 A lot of houses don't have a study room. If this is your case, you can convert an area of your bedroom for working or studying. You can do this by adding a study table and chair. From there, you can place your other work-related items on the table so you can easily find them when you need them. If you don't have enough space, you can opt for a foldable study table. That way, you can easily store the table when not in use.
Always remember that working on your bed is not recommended. The reason is that it can disrupt your sleeping habits and promote insomnia. If you work from home or you need to bring your home, you can place a study table and chair in your room. Through this, you can focus on your work and keep your things organized.
Mirror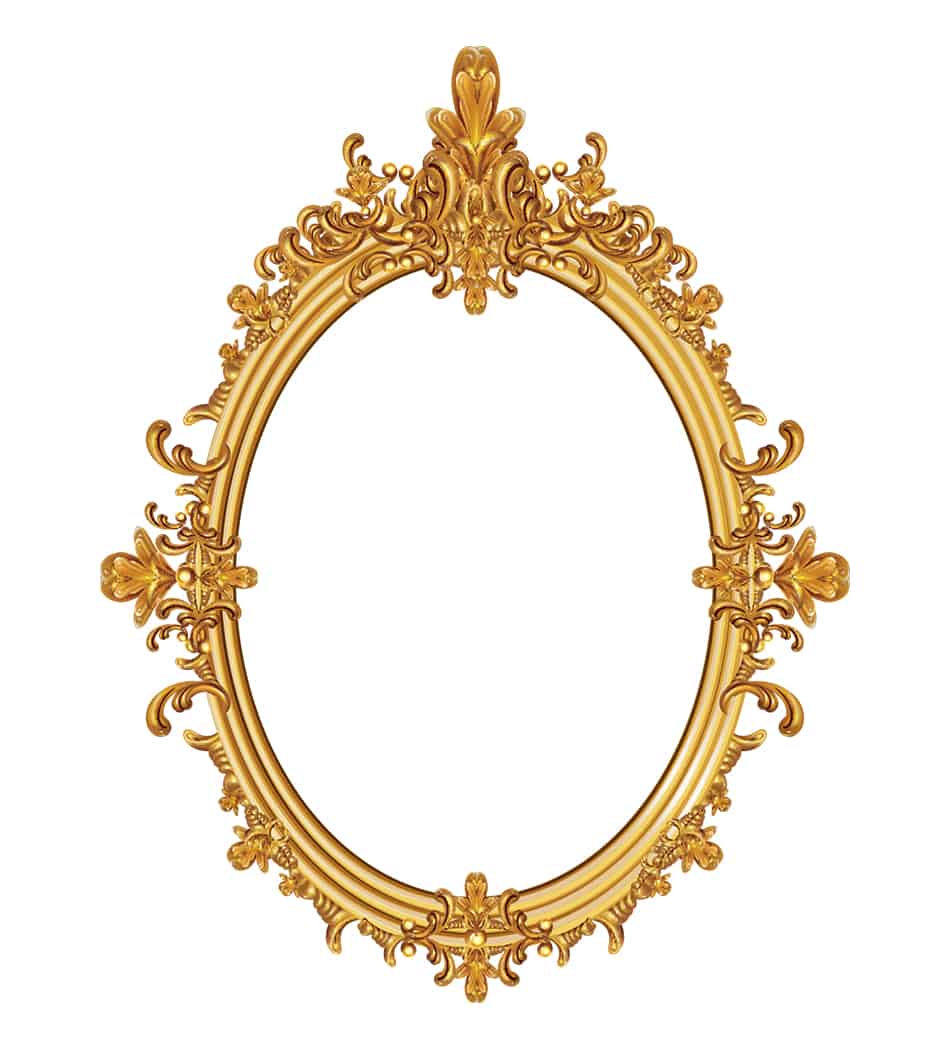 Aside from sleeping, a bedroom is also the place where most people dress up. To ensure that you look good in your outfit, you need to check yourself on a mirror before going out.
But, that is not the only reason a mirror is a bedroom essential. Keep in mind that mirrors can also create an illusion of spaciousness, meaning they can make a room look bigger or spacious. Plus, mirrors can also be a great wall decor, especially if it has an elegant frame.
Rug
A rug is a great way to add warmth and coziness to your bedroom. Plus, it can also make your room visually interesting, especially if its design complements the other items in your room.
Because your bedroom is a low-traffic area, you don't have to prioritize durability when picking a rug. Instead, you can focus on comfort. As such, you can opt for rugs made of soft materials, like wool, silk, and chenille.
As for the rug size, there's a general rule suggesting that a rug should extend at least 18 to 24 inches from the sides and foot of your bed. Another technique you can use to visualize the right rug for your room is to use a bedsheet to outline its size.
Wall Decor and Other Artworks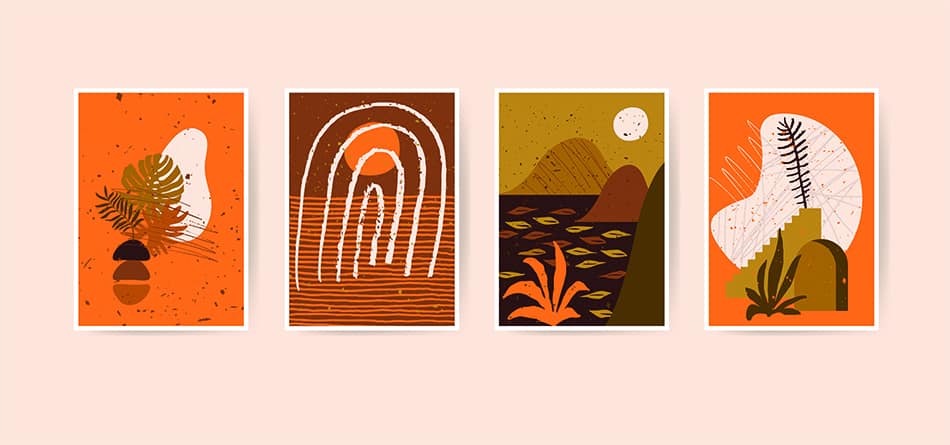 Always remember that a naked wall is boring. For this reason, hanging wall decors and other artworks can bring life to your walls.
To enhance the appearance of your walls, you can hang a painting or poster on your walls. If you don't have a painting, you can also hang some of your favorite photos and postcards. But, you have to make sure that the objects you will hang will blend well with the other things in your room. Plus, you need to hang them in an organized way for a pleasant view.
Curtains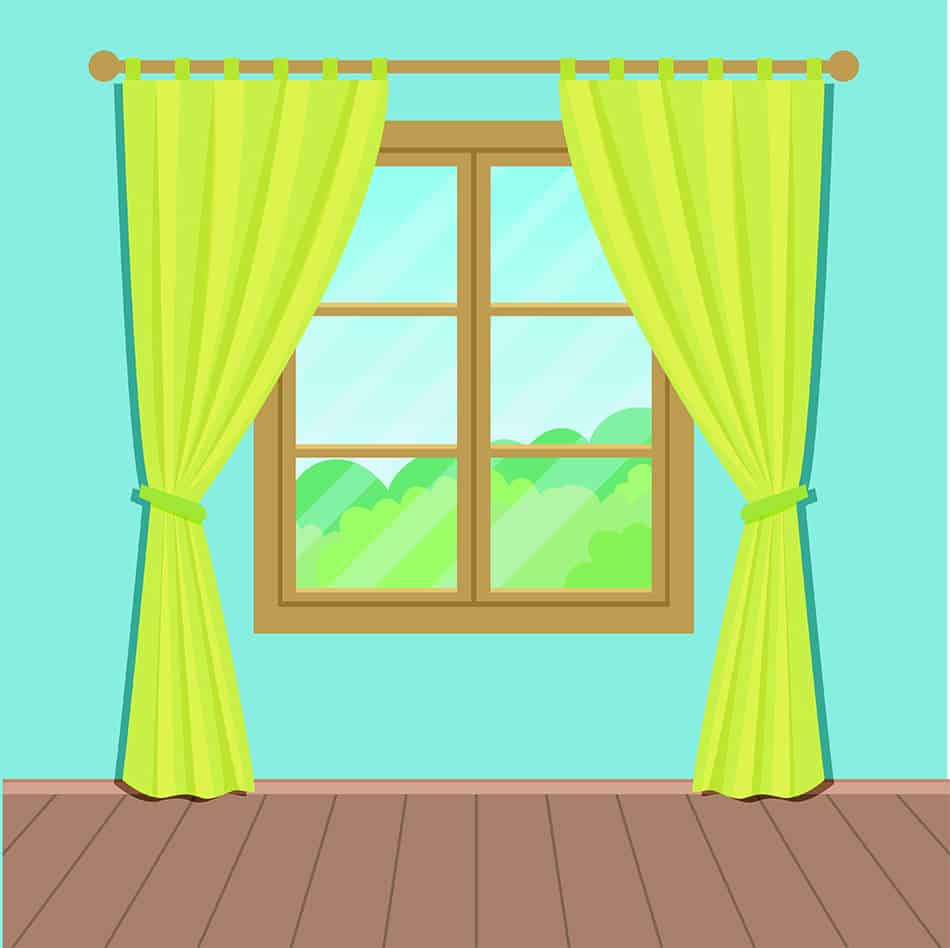 Your bedroom is an intimate place, and a curtain can provide the privacy that you need. Plus, it can also block natural light or sunlight, which is beneficial if you're taking an afternoon nap. Lastly, a curtain can also function as a decoration.
When buying curtains for your bedroom, you should opt for a fabric that can filter or block the sun's rays. For its design, you can pick a color or pattern that matches your rug or pillows. By doing this, you can ensure that your room will have a cohesive look.
Plants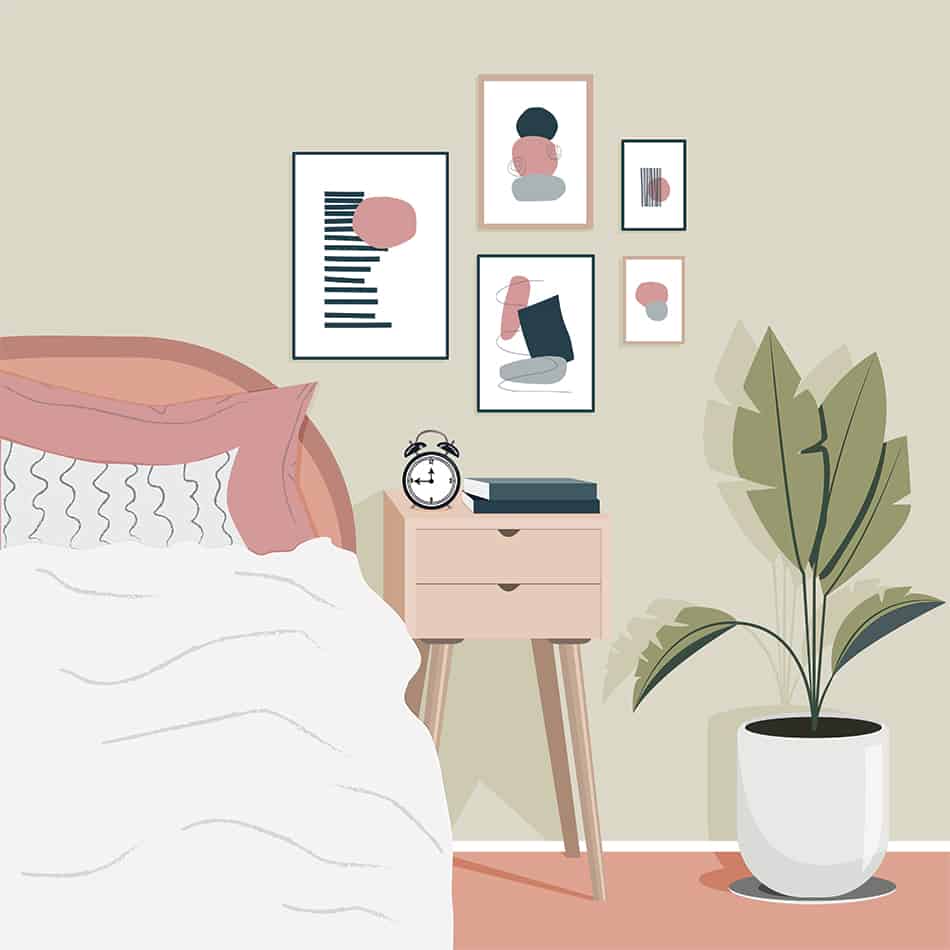 As you know, plants can help create a relaxing environment. As such, placing indoor plants in your bedroom can help improve your sleeping habits. Aside from that, plants also release oxygen at night and purify your air; thus, they also offer some health benefits.
When placing an indoor plant in your bedroom, you should know its care guidelines. That way, you can ensure that the plant will thrive in your room. If you have a hectic schedule, you can opt for easy-to-care plants, like cactus and other succulents. Placing the plant near your window is also vital because it needs sufficient sunlight to flourish.
Personal Decor
Always remember that your bedroom is your personal space. As such, it should reflect your personality. Aside from using your favorite color as a motif of your room, you can also add personal decor. For example, you can hang your favorite photos on the wall. Aside from that, you can also display your favorite books on the shelf. If you have some finished DIY projects, you can also display them. Any object that has meaning for you can count as personal decor.