A bathroom is a private area of your house because it is where you conduct all your hygiene activities. Aside from that, most people unwind in their bathtubs and wash away their tiredness after a long day at work.
The good news is that there are a lot of essential bathroom fixtures, fittings, and accessories that will make your bathroom a relaxing and clean environment. To give you a better view, here is a list of essential things you can place in your bathroom.
Bathtub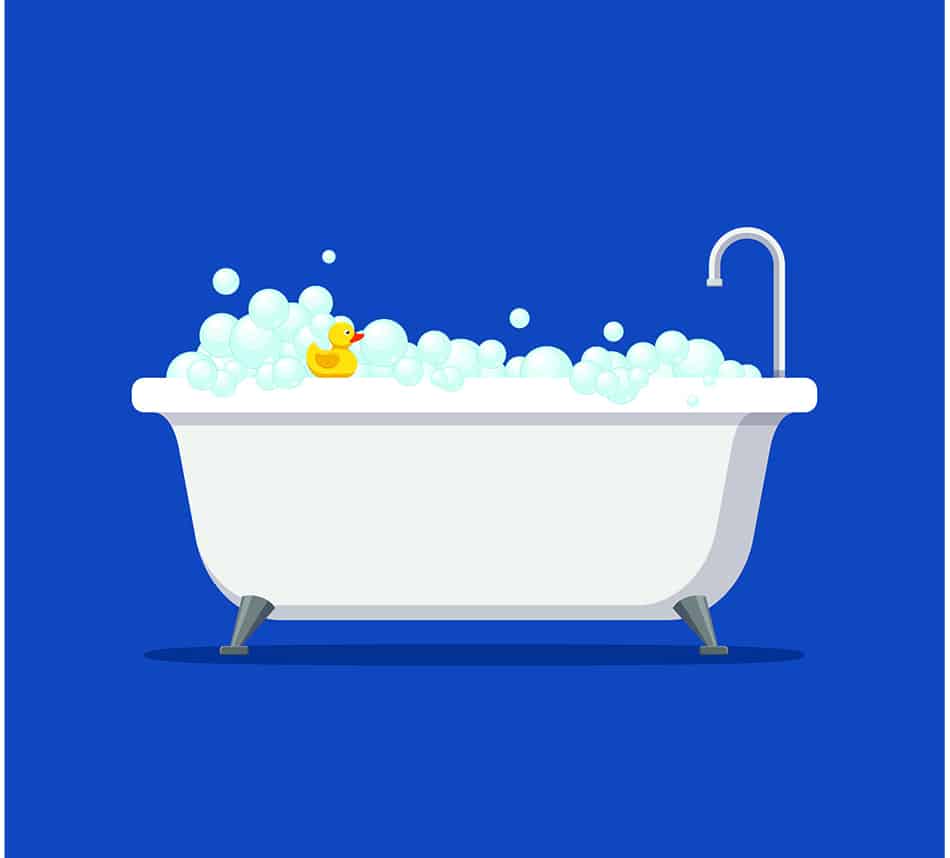 A lot of homeowners install a bathtub in their bathrooms because of the benefits it provides. For one, a bathtub can be used to clean your body. Aside from that, it can also help soothe and relax your tired muscles. Also, a lot of people enjoy a warm bath in a bathtub after a long day at work because it helps reduce stress.
A bathtub is a bathroom fixture that can add a little bit of sophistication to the room. However, you need to consider several factors, such as the size of your bathroom and the type of bathtub, before purchasing one.
If you have a small space, you can also opt for a fixture that combines a shower and a bathtub. Also, you need to pick a bathtub made with high-quality materials to ensure that it is long-lasting.
Shower Cubicle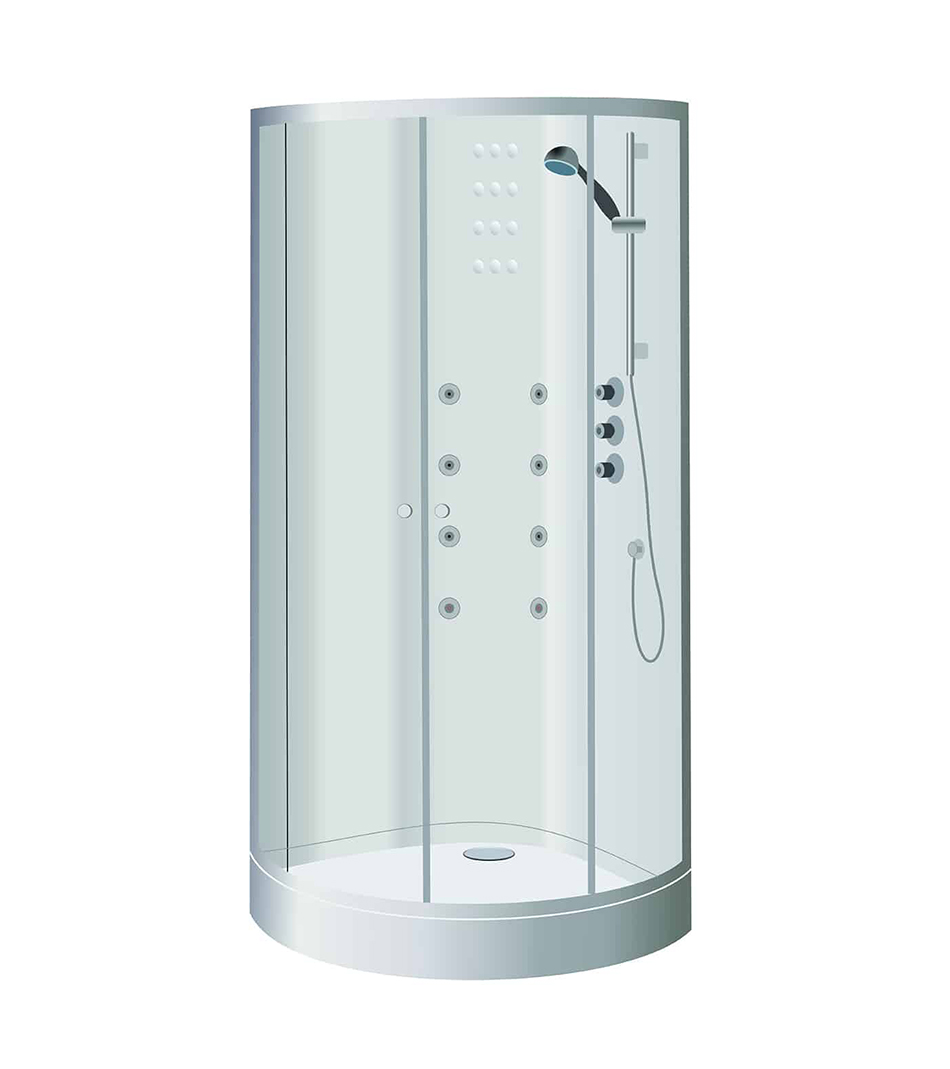 A shower cubicle is a part of a bathroom that has an overhead shower nozzle or showerhead that sprays water down your body. Compared to a bathtub, a shower cubicle takes less space, plus it is more accessible. However, it doesn't provide the utmost comfort that a bathtub can deliver.
A shower cubicle has several parts. Aside from a showerhead, it also comes with an adjustment know that allows you to control the amount and temperature of the water coming out of the nozzle.
Additionally, a shower cubicle should also include curtain rods so you can place a shower curtain, which ensures that the other parts of your bathroom are dry. Other accessories, such as soap holders and towel bars, should also be placed in your shower cubicle.
Toilet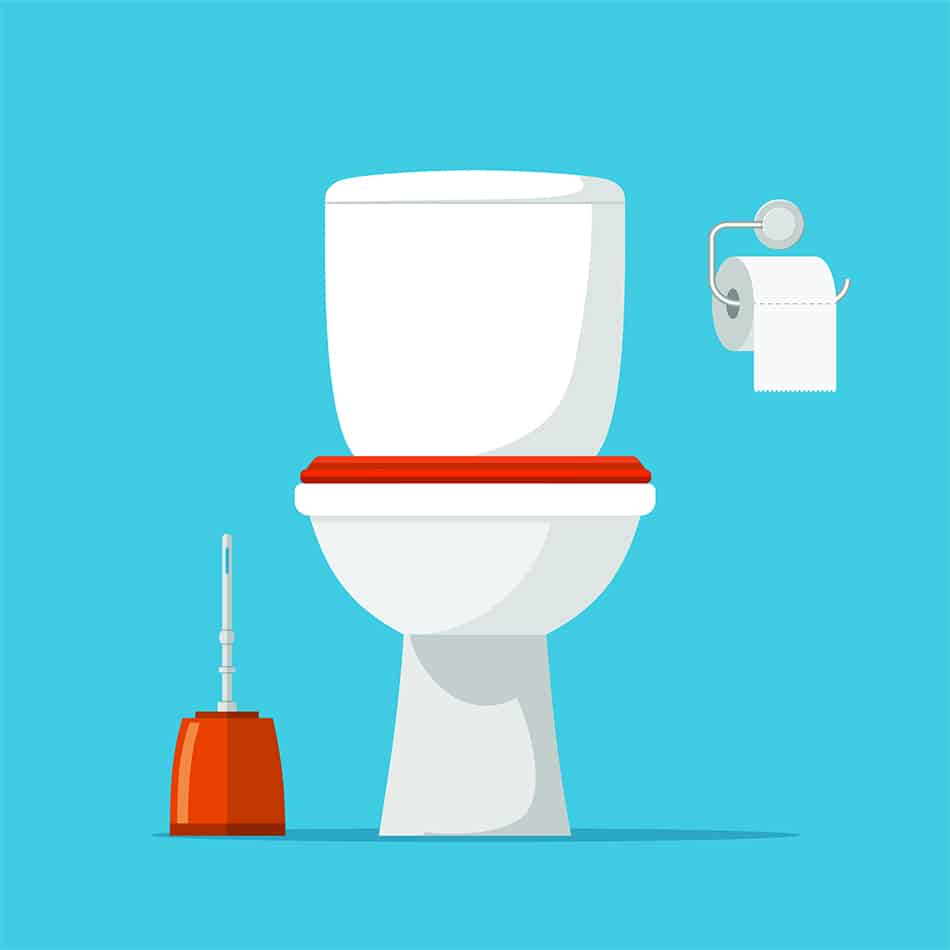 A toilet is a bathroom fixture used for disposing of urine and feces. Because of its vital function, every bathroom should have a toilet.
A toilet comes in various parts and styles. If you have a small space, you can opt for the most common style, which is the one-piece toilet. As its name implies, this toilet style is made from one material, and it includes a trapway, tank, toilet seat, and an integrated bowl. Additionally, this toilet style is also easy to clean and maintain.
Another popular toilet style is the two-piece toilet. With this style, the tank is separate from the bowl. Although this toilet style is difficult to clean, it is more durable and efficient than the one-piece toilet. Plus, you can easily replace the parts if necessary.
Sink and Tap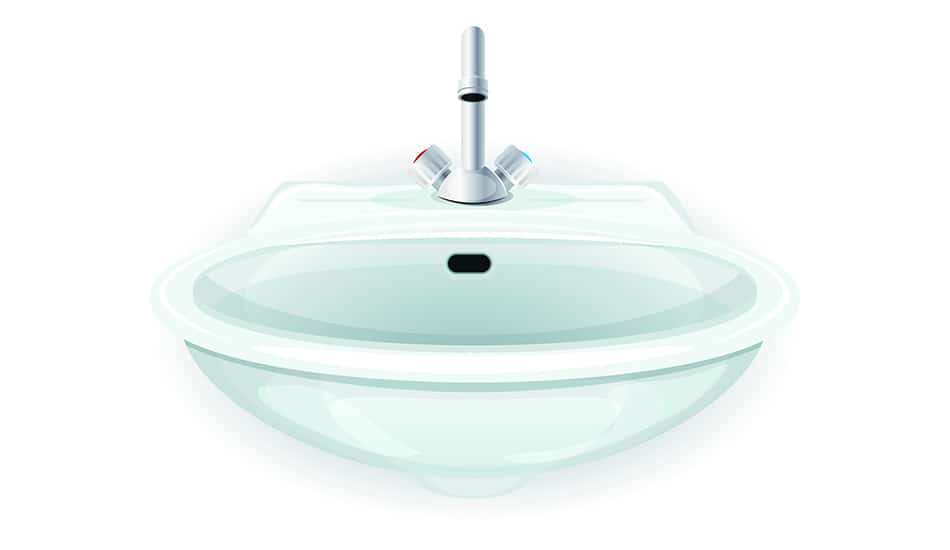 A sink or basin is a bowl-shaped bathroom fixture used for washing your hand. All sinks come with a tap that supplies hot or cold water.
A sink comes in various types. The most common type is the wall-mounted basin, which is hanged or installed on your bathroom wall.
This type of sink has a minimal design, and it is ideal for bathrooms with small spaces. If your bathroom has a countertop, you can pick a drop-in basin or an under-mount basin. The other types of sinks are pedestal basin and corner basins, which are also great for small-spaced bathrooms.
Toilet Seats
As mentioned, almost all one-piece toilets come with a toilet seat. However, this bathroom fitting often undergoes wear and tear, so you need to replace it after some time.
A typical toilet seat is made with thermoset or thermoplastic materials, which are durable and easy to clean. However, if your bathroom has an earthy or vintage theme, you can also opt for toilet seats that are made of solid wood.
Aside from material, you should also consider the type of hinges of the toilet seat. It is recommended to choose soft hinges because they offer a slow-release system, which is quieter and more hygienic. Another great option is a toilet seat with release hinges because it allows you to remove the toilet seat so that you can clean it thoroughly.
Bathroom Vanity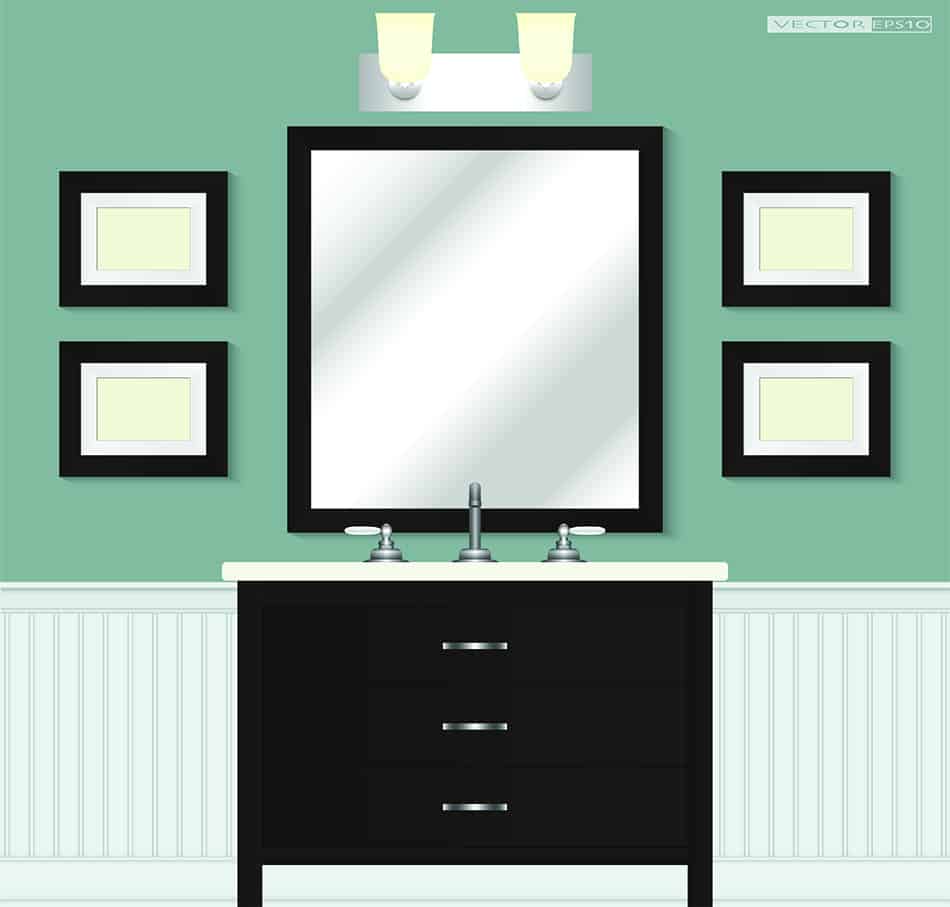 A bathroom vanity is a combination of a sink and a storage space. It is a type of cabinet that is designed to hold a basin and conceal its plumbing system. At the same time, it can also provide storage space.
When choosing a bathroom vanity, it is recommended to pick a vanity height and size that is not too large or too small for your bathroom. Aside from that, it should also have enough space for all your bathroom essentials, including your towels, toiletries, medications, and cleaning supplies. A bathroom vanity with drawers and shelves is also a great option so you can keep all your items organized.
Always remember that your bathroom vanity will dictate the theme of your bathroom. As such, if your goal is to create a modern and minimalist area, you should opt for a vanity with a simple yet elegant design.
Mirror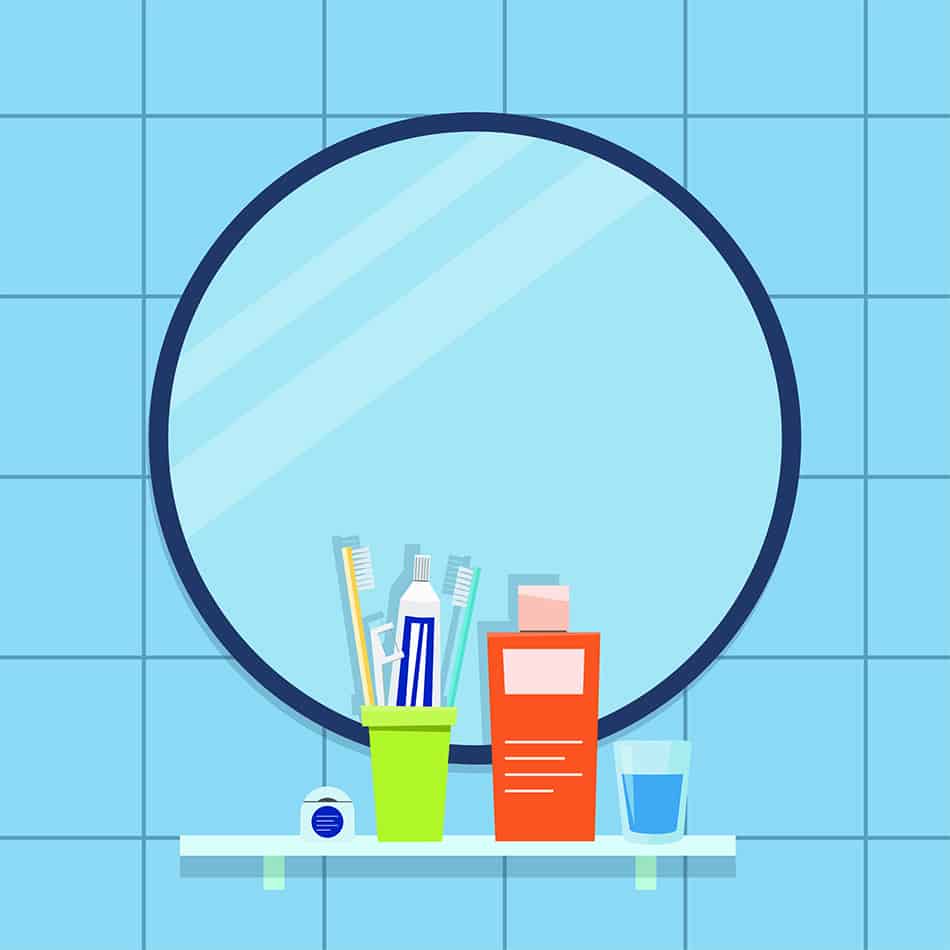 A mirror is an essential bathroom fitting because it offers many uses. For example, it allows you to see yourself while you're fixing your hair, shaving your beard, or applying makeup.
Aside from that, a mirror can also make your bathroom look spacious. Lastly, it can also be a great wall decor, especially if it comes with an elegant frame.
When buying a bathroom mirror, you should always consider its design. Typically, a frameless mirror can make your bathroom look modern. A round mirror, on the other hand, has a classic and timeless vibe that is perfect for a traditional bathroom.
Aside from the design, you should also consider the size of the bathroom mirror. For large bathrooms, opting for a full-sized mirror is not a problem. However, if you don't have enough space, a small-sized mirror is enough to help you prepare your look before leaving your house.
Lighting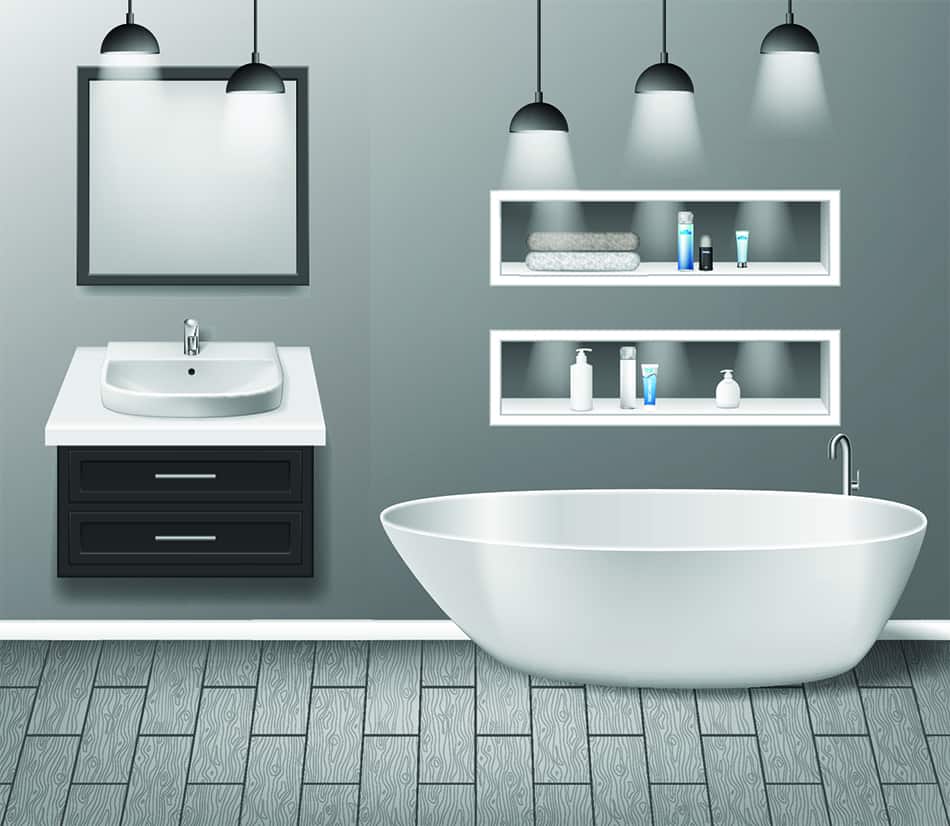 As much as possible, your bathroom should be well lit. As such, you should get light bulbs with a high color rendering index (CRI) of more than 90. This CRI will ensure that you get the most accurate colors, which is beneficial if you're going to apply makeup.
As for light fixtures, it is recommended that you opt for a design that complements your bathroom. For general lighting, you can opt for ceiling lights. Task lightings, on the other hand, are best placed above or at the sides of your bathroom vanity. That way, you can see yourself clearly in the mirror.
Towel Holder and Racks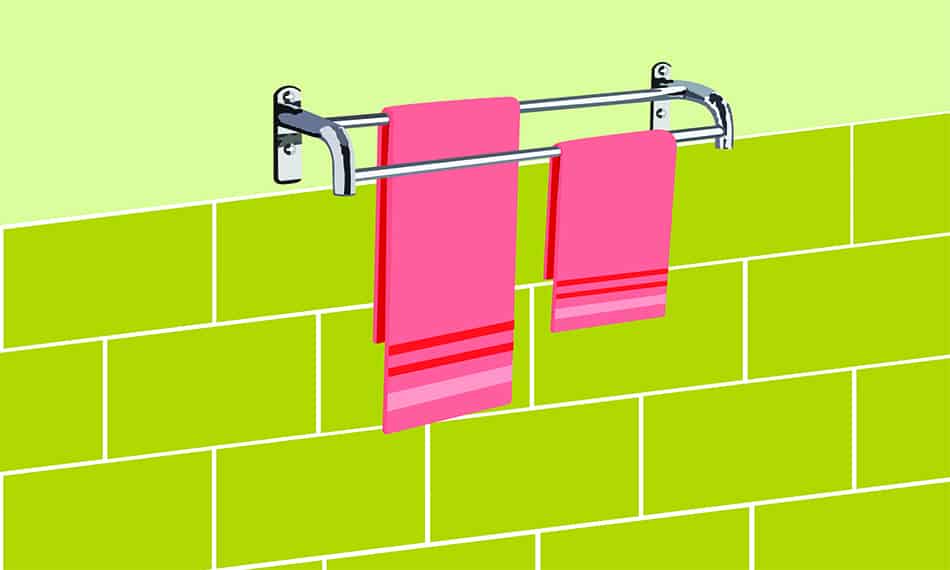 A towel holder or rack is necessary to keep your towels dry and presentable. This bathroom accessory should be placed near the shower, bathtub, and sink. That way, you can easily reach for a towel when you need to dry your hands or body.
Towel holders come in various styles. If you want a minimalist look, you can opt for clean-line bars. For a more stylish bathroom, you can also pick round towel holders. For large families, a towel holder may not suffice; you can choose a towel rack instead.
Trash Can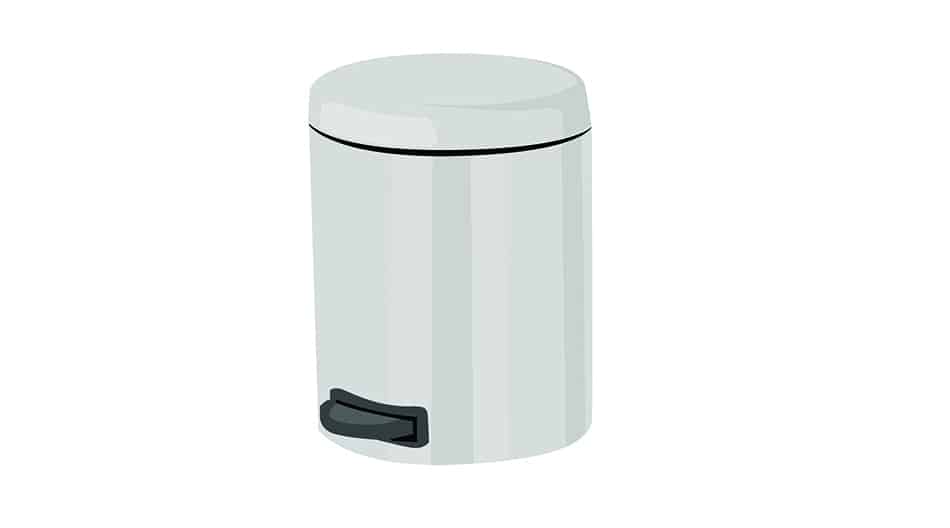 Keep in mind that flushing garbage is not recommended because it can clog your pipes. For this reason, a trash can is necessary for your used tissues, cosmetic wrappers, and hair strands.
When choosing a trash can size and type, you should always consider the size of your bathroom. If you have a large bathroom and many people are using it, you should choose a large wastebasket. Aside from that, you should also pick a trash can that is not easily destroyed by water.
Bathroom Mat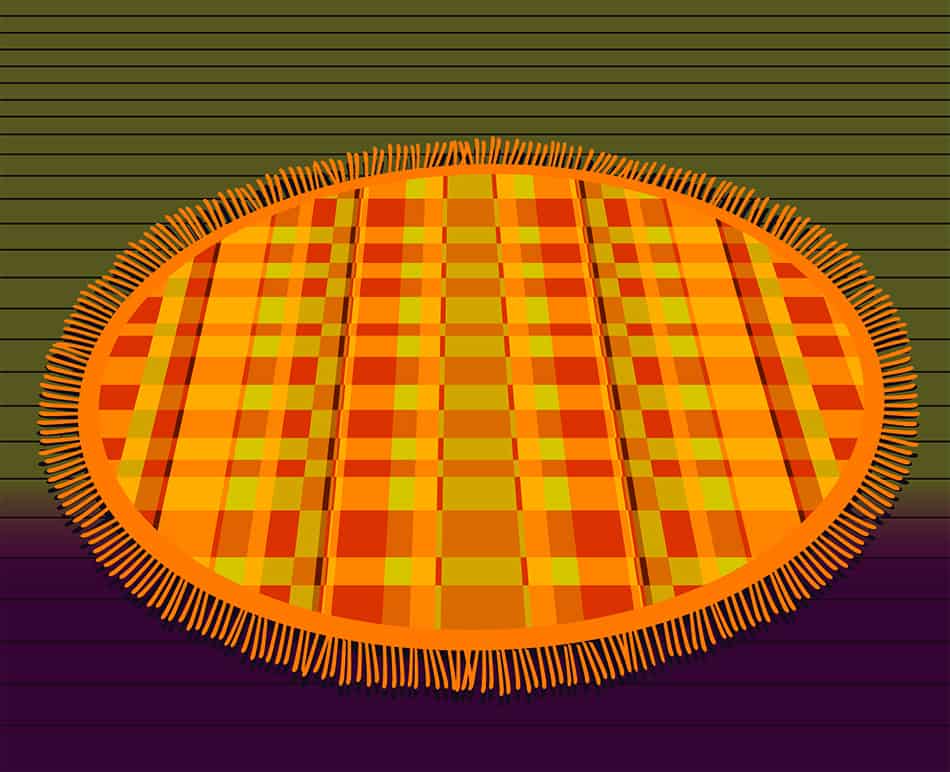 Bathrooms have tile flooring. As you know, tiles are slippery when wet. To avoid accidents when you get out of a bathtub or shower cubicle, you need to place a mat in your bathroom. Ideally, your mat should be made of an absorbent material that is easy to dry and clean. Plus, it should also have an anti-skid feature.
If you're using a plush mat, you can place a towel under the mat. The towel will help absorb some water, which can make your mat last longer.
Additionally, you can place several mats in your bathroom. They can even vary in color as long as their design matches your bathroom theme. If you don't want to wash a lot of mats, you can also pick a large mat that can cover a lot of space.
Toothbrush Holder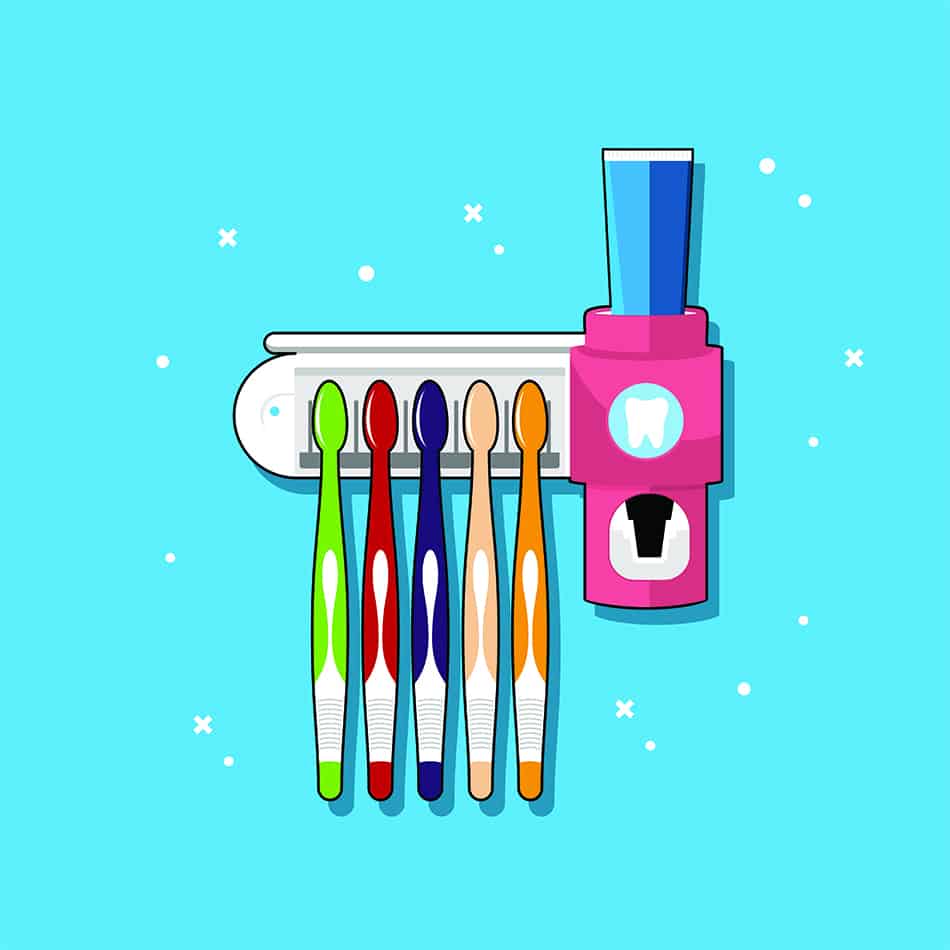 A toothbrush is always present in a bathroom. As such, you need to place an appealing toothbrush holder in your bathroom to keep your toothbrush clean. If you're going to place it near your sink, its design should blend well with your sink, faucet, or bathroom vanity.
Toilet Paper Holder or Tissue Box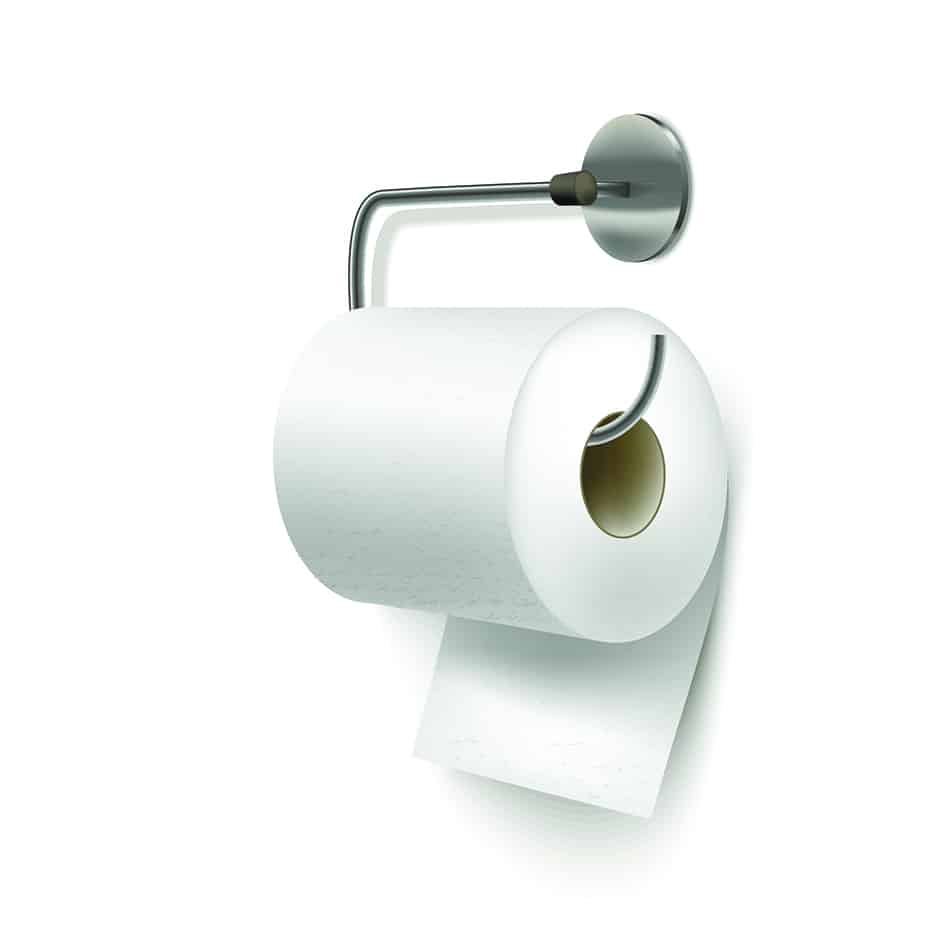 A tissue paper is a bathroom essential, and you need to place it near your toilet. To make your bathroom look more appealing and organized, you can place your tissue paper in an elegant-looking tissue box. For a simpler look, you can also put it in a toilet paper holder.
Soap Dishes or Liquid Soap Dispenser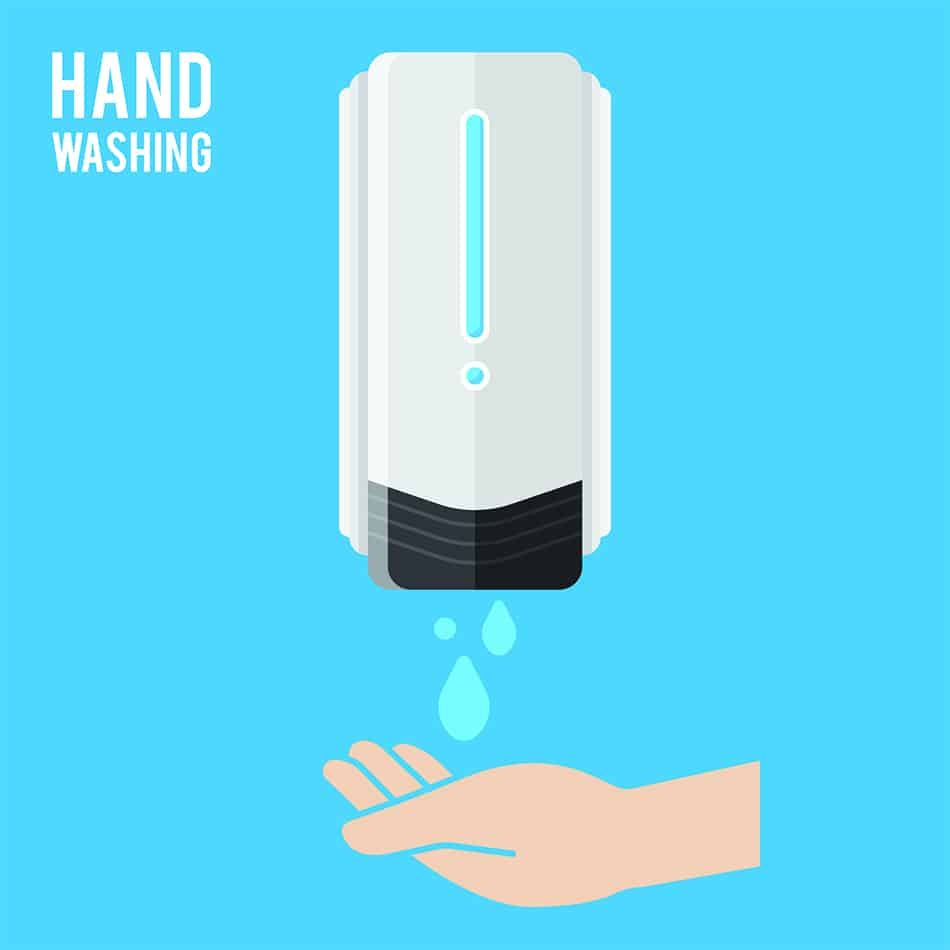 Another essential bathroom is soap. Unfortunately, soap can easily melt and stain your sink. For this reason, a soap dish or liquid soap dispenser is a useful accessory you can place in your bathroom. They can also be great decorations, especially if their design complements your bathroom's theme.
Cleaning Supplies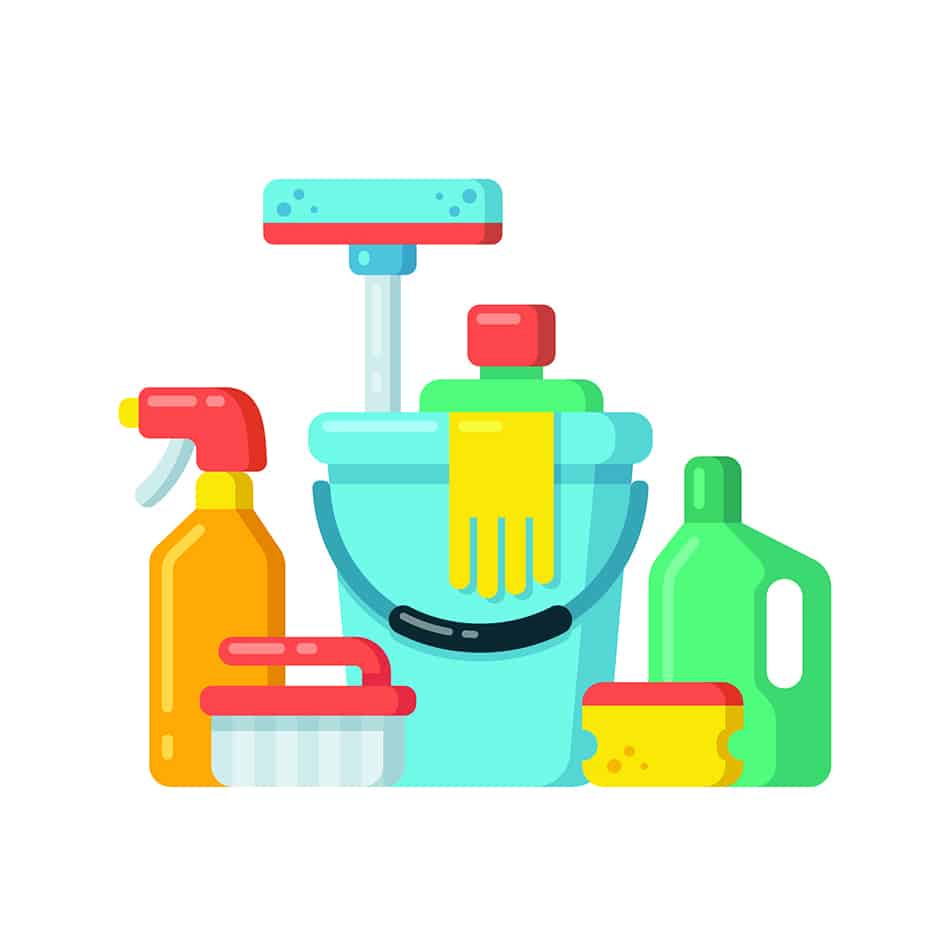 As mentioned, it is vital that you keep your bathroom clean at all times. For this reason, having cleaning supplies in your bathroom is necessary. Some of the most important cleaning supplies are toilet plungers, brushes, toilet cleaners, and tile cleaners. Once you have the necessary cleaning supplies, you can store them in your bathroom vanity or a concealed basket.
Air Freshener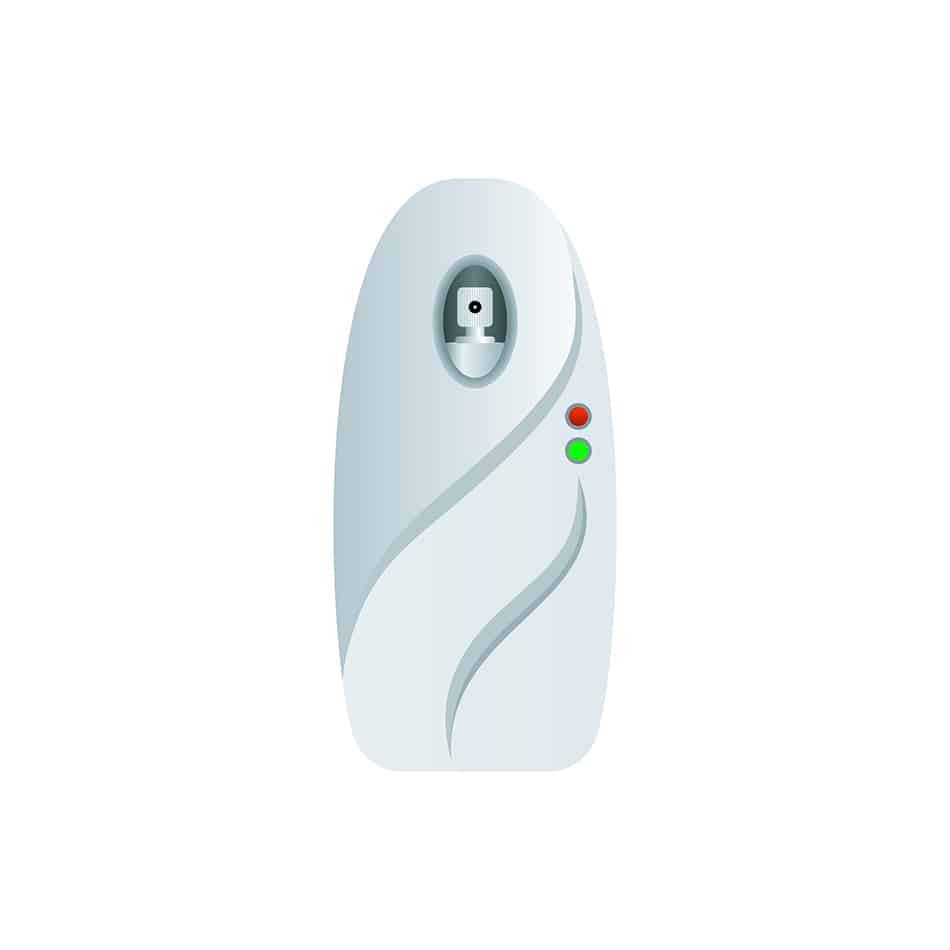 Aside from being clean, your bathroom must also smell fresh to make the room more appealing. As such, having an air freshener or deodorizing spray will help keep your bathroom smelling fresh and fragrant.
Depending on your preferences, you can opt for any scent. But, if you want a relaxing environment, you can choose an air freshener with a lavender scent.
Shower Liner and Curtain
As mentioned, a shower cubicle should have a shower liner and curtain. The reason is not only to prevent water from going out of the cubicle.
A shower curtain can also provide privacy, especially when someone accidentally walks into the bathroom while you're showering.
Aside from that, this bathroom accessory can also be a decor; thus, you have to choose a design that will match your bathroom's theme. With the right design, a shower curtain can add a touch of color or personality to a monochromatic bathroom.
Hair Catcher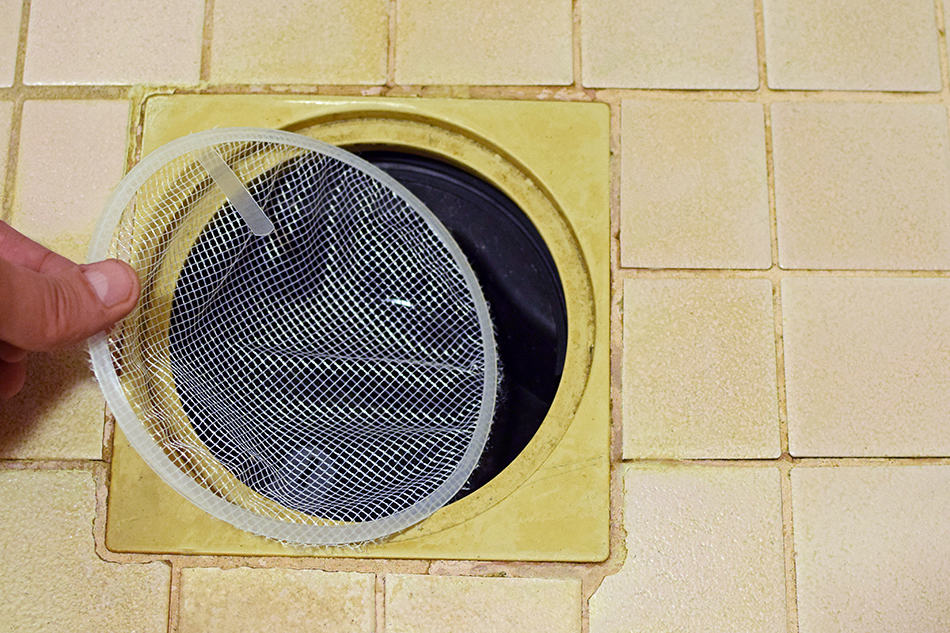 Hair fall is normal; however, it is unpleasant to see hair strands all over a bathroom floor. Additionally, fallen hair strands can clog your drain holes. To prevent clogging, you can place a hair catcher over your drain holes. Plus, this bathroom accessory also comes in various colors, so you can pick a color that will match your bathroom design.
Plants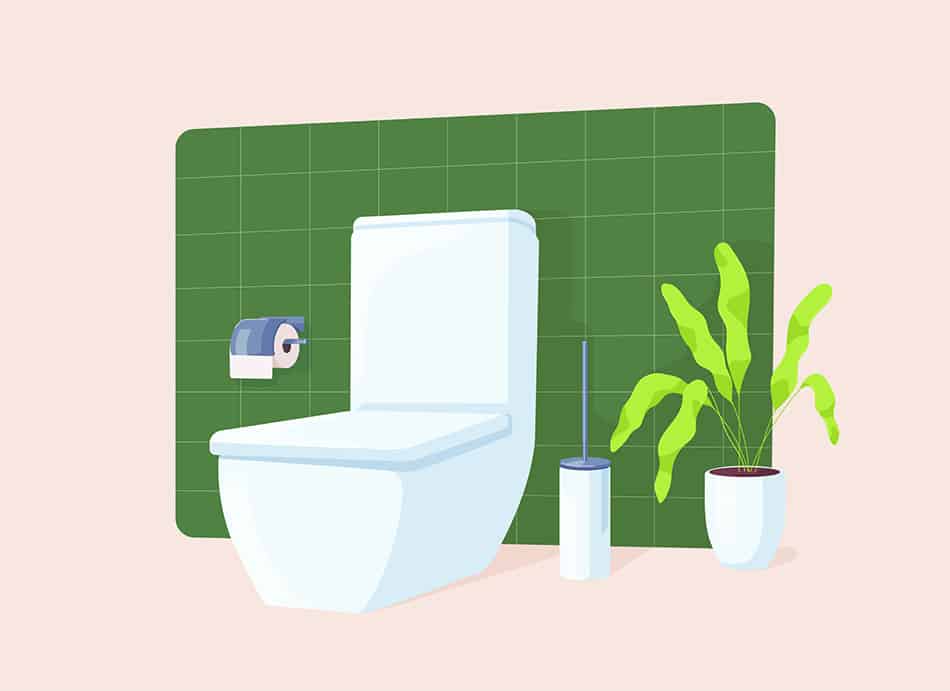 Indoor plants are a great addition to any home because they help purify the air and get rid of harmful compounds. Aside from that, they also help create a relaxing atmosphere, which is vital if you want to unwind after a long day at work.
When picking a houseplant for your bathroom, it is recommended to choose a plant that can thrive in artificial light. Remember, most bathrooms don't have large windows, so a plant that requires direct sunlight may die when placed in a bathroom.
Aside from that, you should also pick plants that can thrive in high humidity areas. Some of the highly recommended plants are snake plants, golden pothos, alocasia, and bamboo.