Low ceiling attic rooms require extra decorating care in order to make them feel bigger and more inviting. Small attics are certainly challenging to furnish, especially the ones with low ceiling height.
These charming yet awkward rooms with their sloped ceilings can turn into cozy and comfortable dormers – as long as you know how to design the perfect layout.
To get the most out of your low ceiling attic room, we've put together some practical, space-saving ideas to transform your attic into a useful interior. Let's take a look at these examples now.
Low Ceiling Attic Room Ideas
Create a Dressing Room Under the Eaves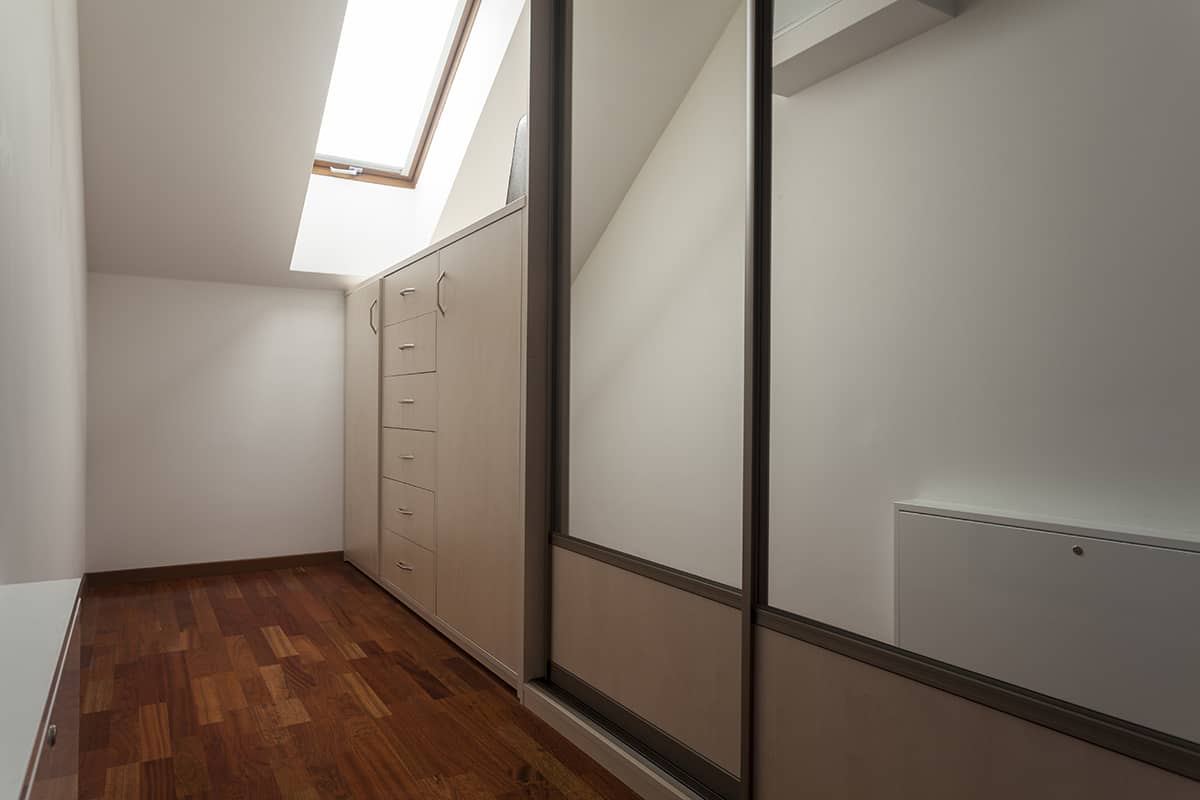 Do you like the idea of a walk-in closet? Then how about converting your attic space into a dream dressing room! Even if your attic has a low ceiling, it is still big enough for a dedicated dressing room to store your clothes.
You may add some wardrobes and railings to this space as well as some low drawers under the eaves. And if there is still some space left, place a dressing table and mirror to complete your walk-in closet.
Add a Cozy Reading Nook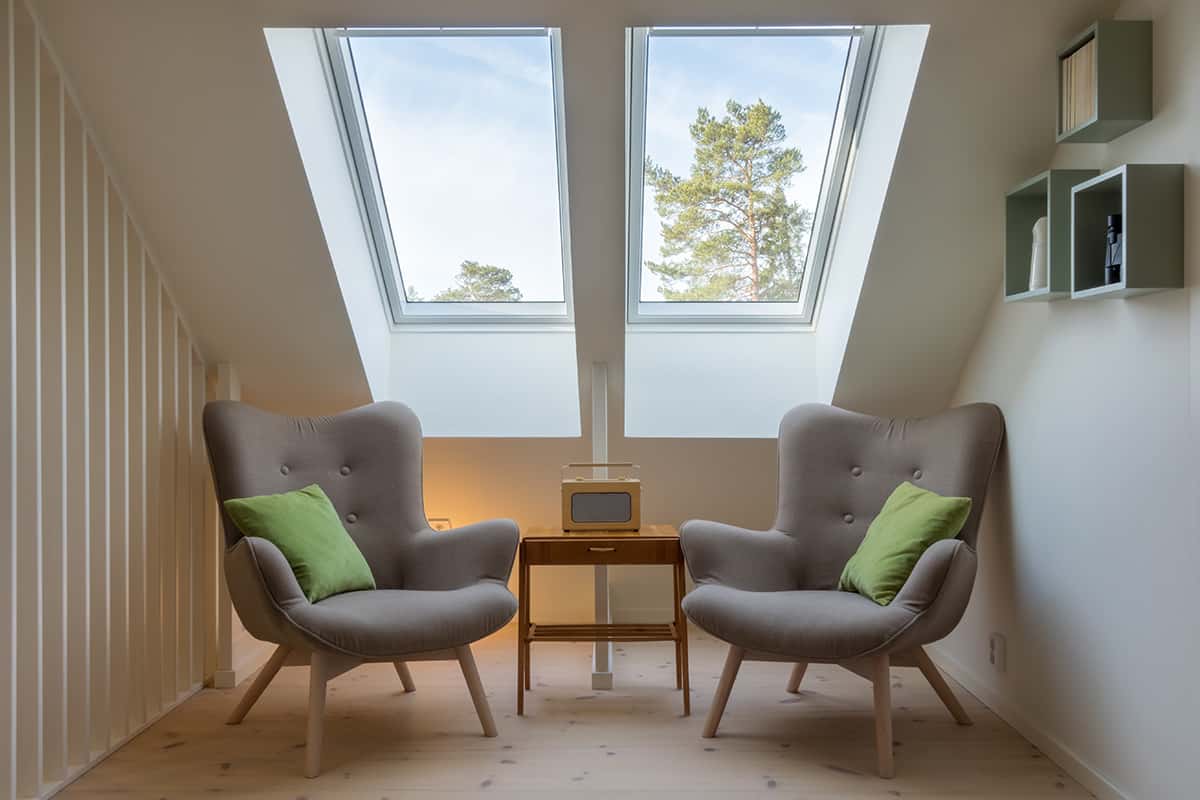 Aside from a walk-in closet, a low ceiling attic space can lend itself to creating a comfy, cozy reading nook. All that's needed is a comfortable chair and a small side table to fill the empty corner. Just make sure you sit as close to the windows as possible for natural light, or position the armchair underneath the skylight.
A reading nook in the attic is the ideal place to spend some quiet time enjoying your favorite book and reflecting on your day.
Or a Corner Home Office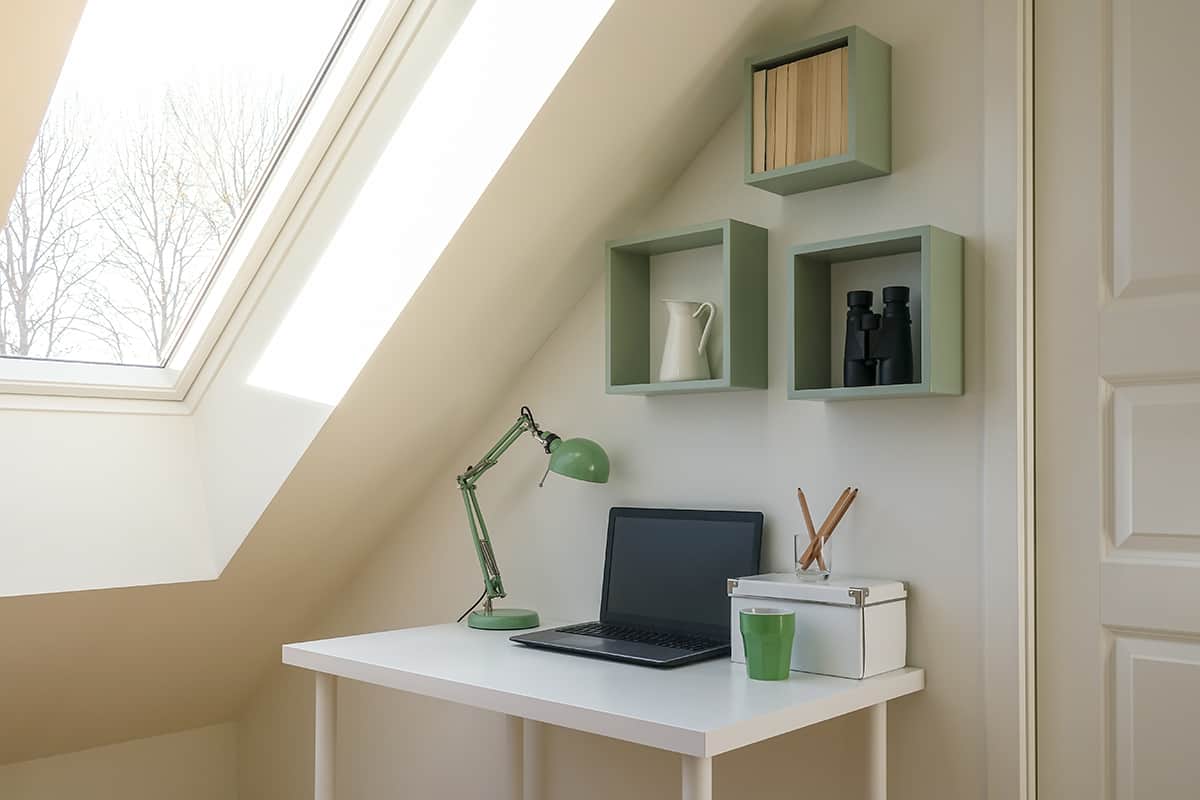 Since so many people are now working from home, it makes sense to turn your low ceiling attic space into a dedicated home office. These types of rooms are excellent for working as they are completely away from the rest of the living spaces and usually very quiet.
To successfully create a home office in your small attic, make sure you position your work desk close to the skylight for maximum natural light. If your attic lacks windows, add a floor and desk lamp, with some recessed lights to maximize the room's brightness.
Paint the Low Ceiling White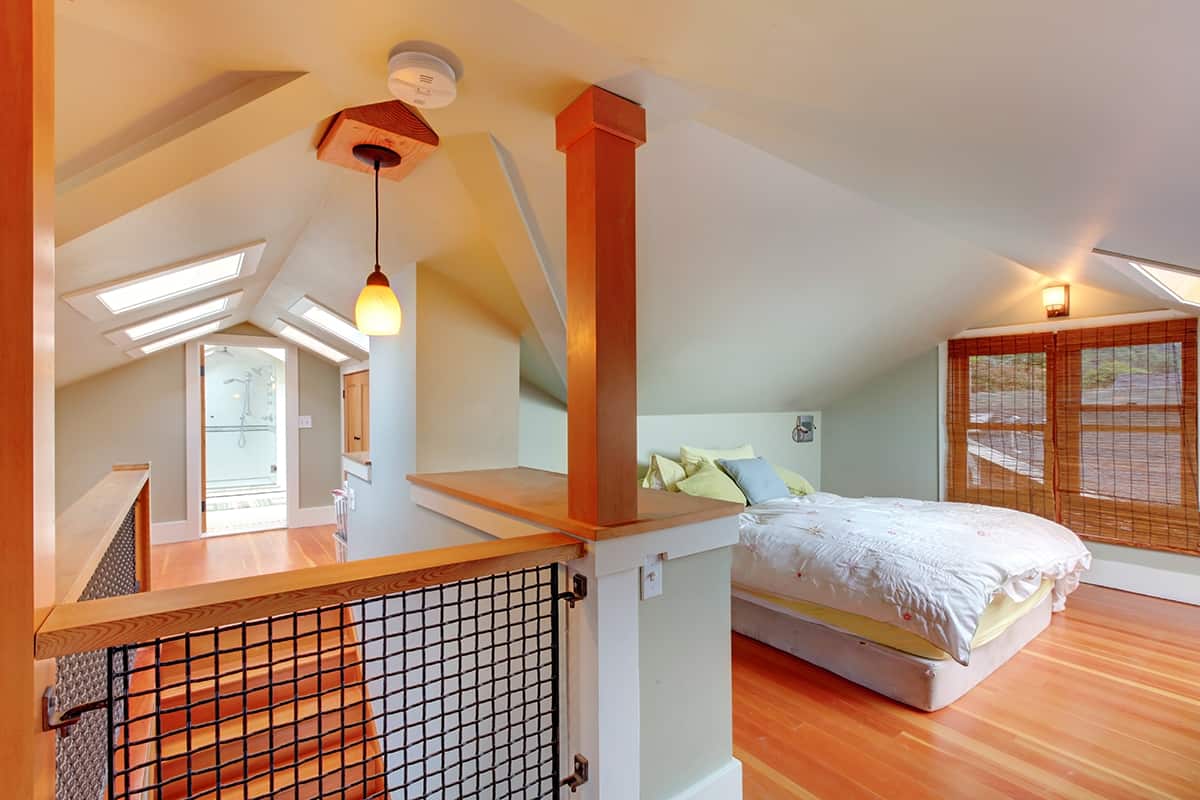 To make a low or sloped ceiling attic room feel lighter and more spacious, use a light color palette for the ceiling. This is especially a good idea in attics with a lack of natural light. A crisp white paint will reflect light and give the feeling of spaciousness. The ceiling height can also be optimized this way.
But who said white looks cold? Painted wooden beams in a sloped ceiling attic room can bring a warm and inviting feel to the space. Just like in this example, the orangish-brown beams together with the white painted ceiling give a welcoming feel that softens the space.
Choose Light Color Hardwood Flooring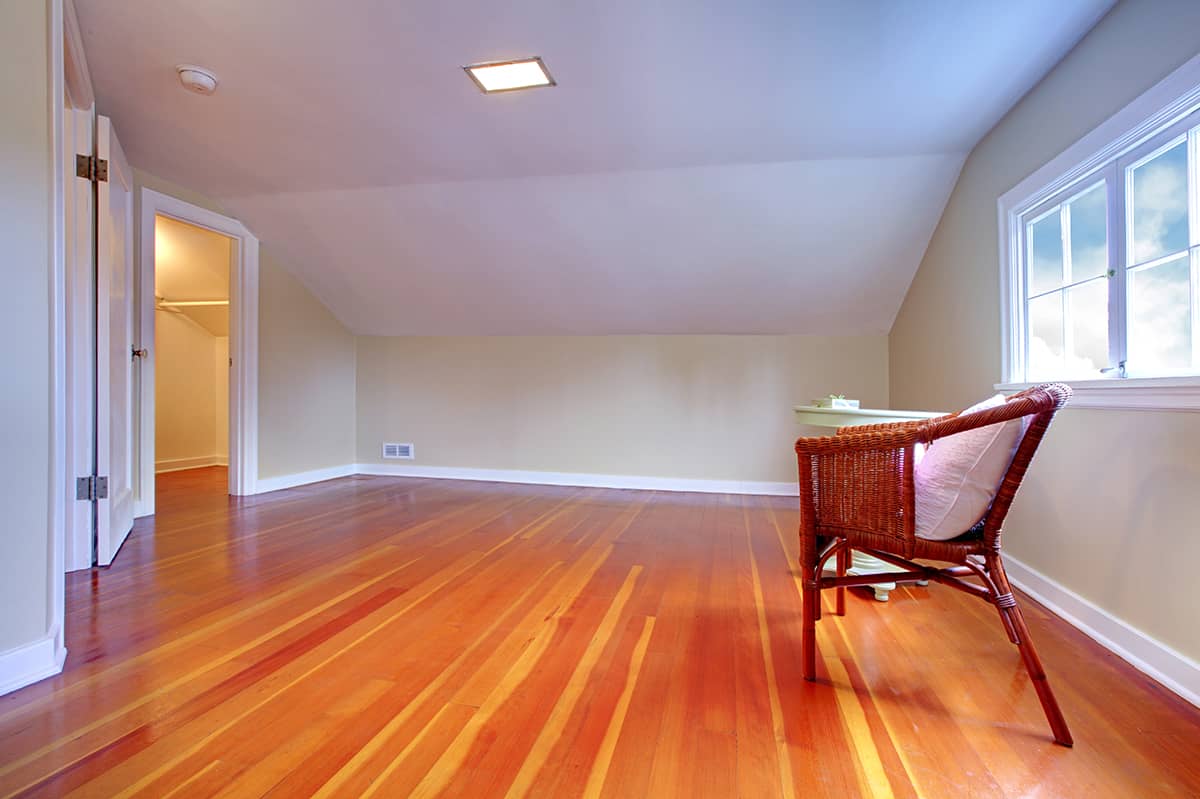 Aside from painting your attic's low ceiling white, it is also necessary to choose light color hardwood flooring.
This idea will make the white painted ceiling appear higher than it is as well as open up the small space. From light brown pine flooring to cherry wood or mahogany, a light color flooring in a small sloped ceiling attic can be a smart option.
Install Floor to Ceiling Shelving Units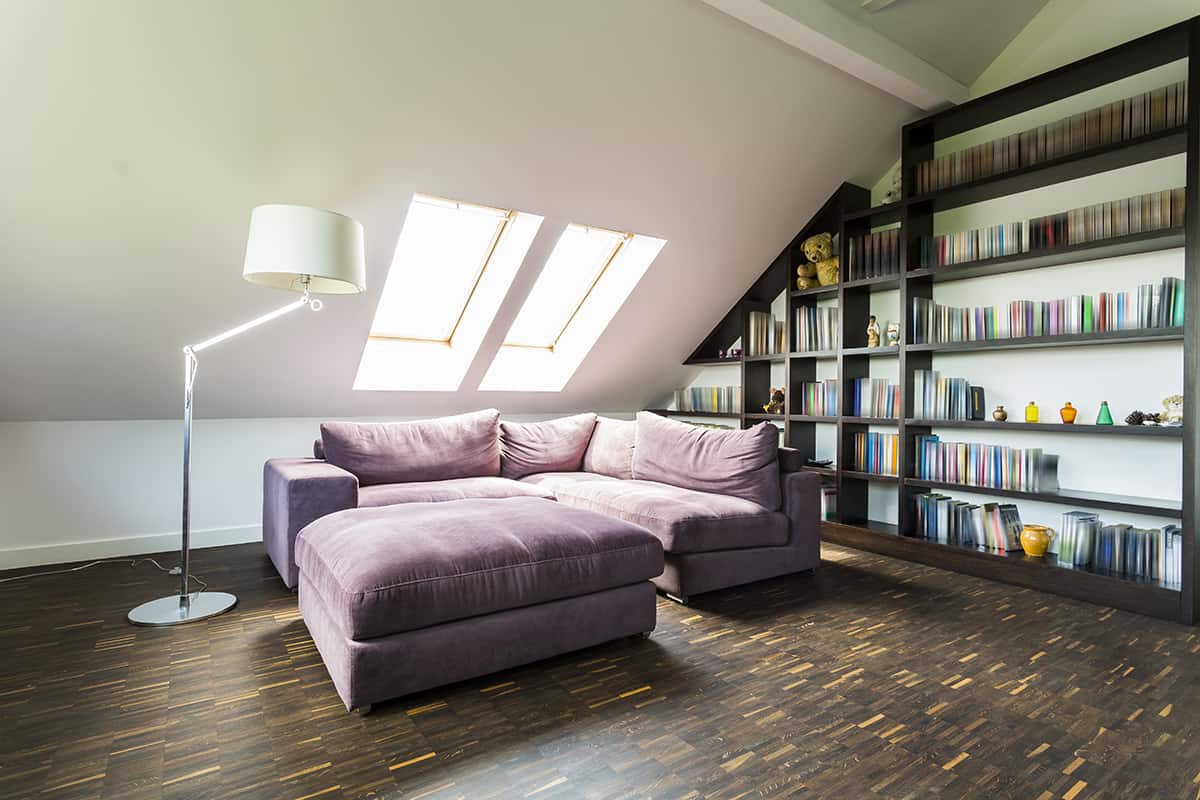 The bare walls in low ceiling attics are perfect for storage. Open shelves add value to your home as these are excellent storage solutions. Floor-to-ceiling shelves and drawers are ideal in small attics where space comes at a premium.
In such spaces, you can add low shelves, desks, and small drawers to meet your storage needs. If you're unable to build your own wooden shelves, there are plenty of modular wooden or metal units in large stores to fit any budget and space.
Since your attic space has a low or sloped ceiling, you must also pick your furniture carefully. A low coffee table with a sofa will make the ceiling appear higher than it is. Low couches or beds work well in such spaces so always avoid tall furniture for these rooms.
In this example, the attic room features floor-to-ceiling bookshelves with low seating furniture that have made the ceiling look higher. The only tall accessory here is the floor lamp, which fits perfectly with the rest of the furnishings.
Add Skylights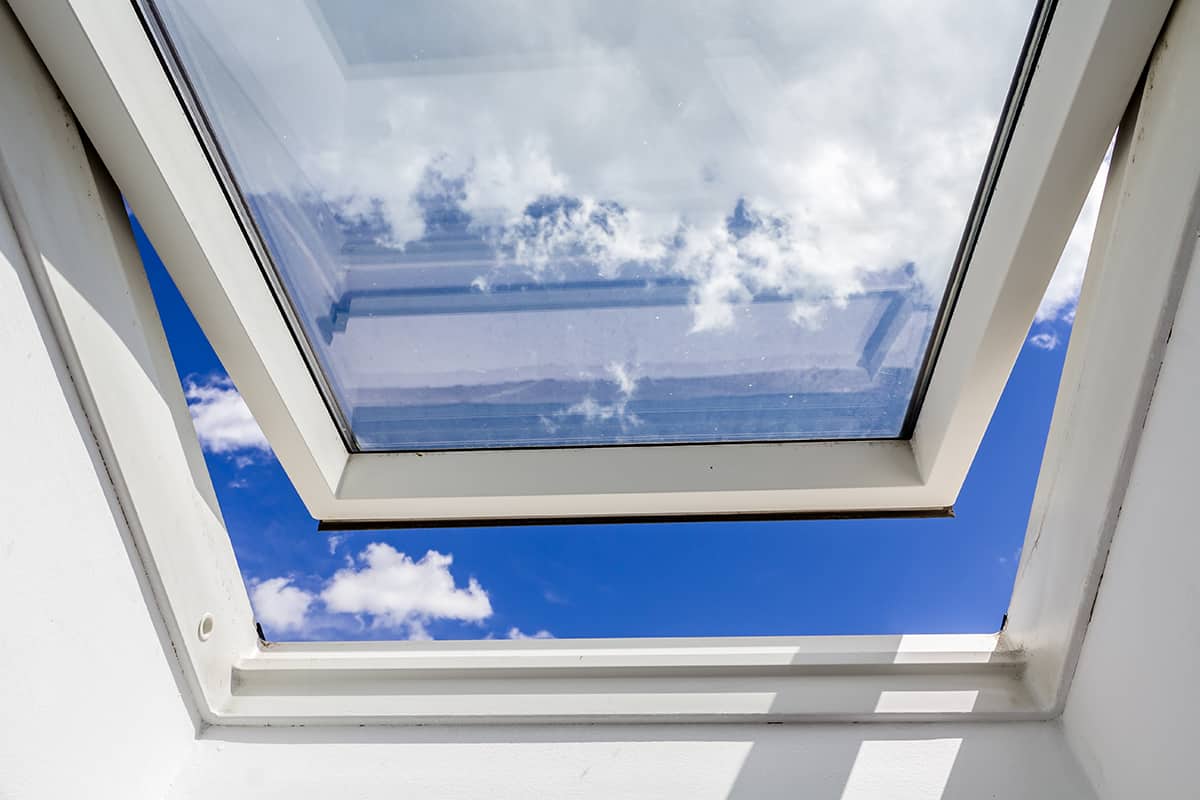 In a small attic with limited ceiling height, natural lighting is of utmost importance. The sloped roof in this room can be improved by adding skylights. A skylight is a large roof window that brings plenty of natural light to the room.
This design addition will open up the small space and widen the room as well as enhance the attic's aesthetic appeal. Skylights are especially ideal for converted attic rooms that are used as a bathroom, kitchen study room, or bedroom.
Brighten Up the Dark Attic with Lighting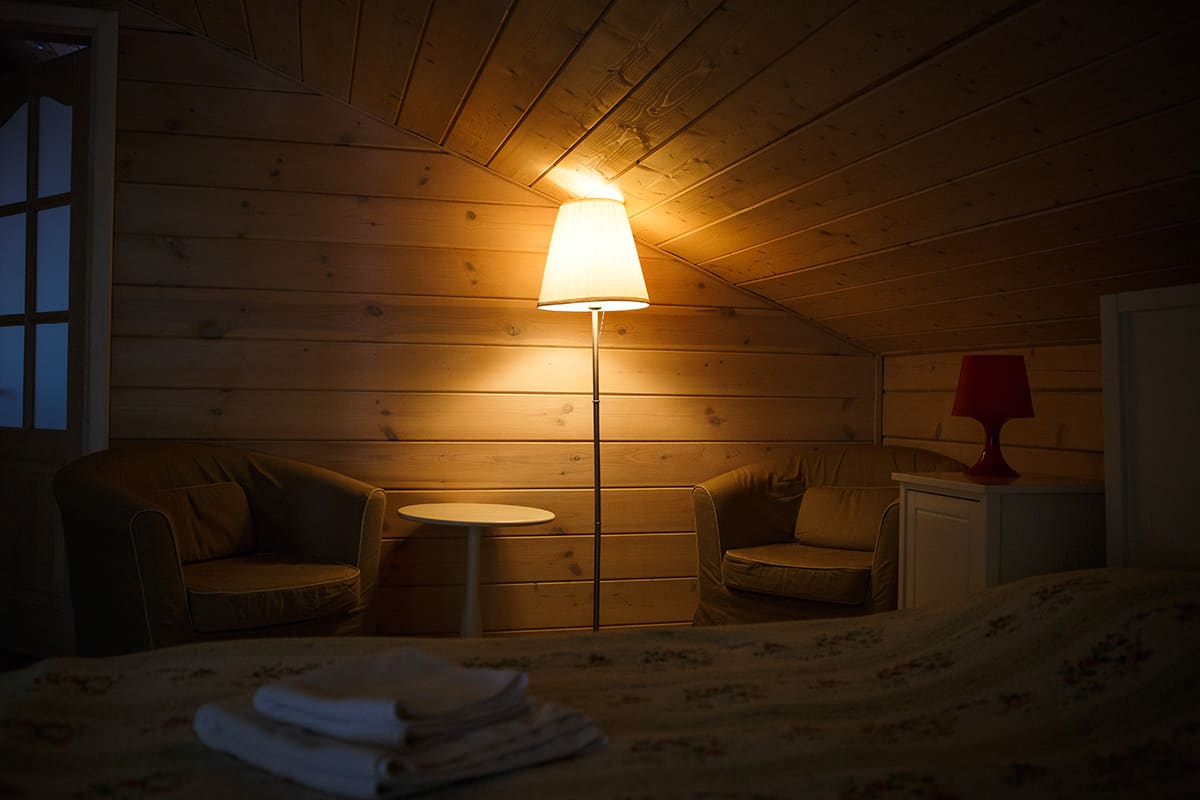 Not all low ceiling attics have roof windows so they tend to be darker than usual.
Windows aren't always possible in these spaces where the ceiling and walls are made from wooden planks. In such rooms, multiple lamps with bright LED lights will illuminate the space, regardless of whether you include overhead lights, floor lamps, or wall lighting.
On a sloped ceiling, it is a good idea to use multiple lights to prevent dark corners. Add plenty of small lamps on the tables and the walls to brighten up the dark corners. After all, a dark, windowless attic room can't be used as a reading nook, sleeping area, or workspace unless you include plenty of artificial lighting.
Create a Multi-Functional Attic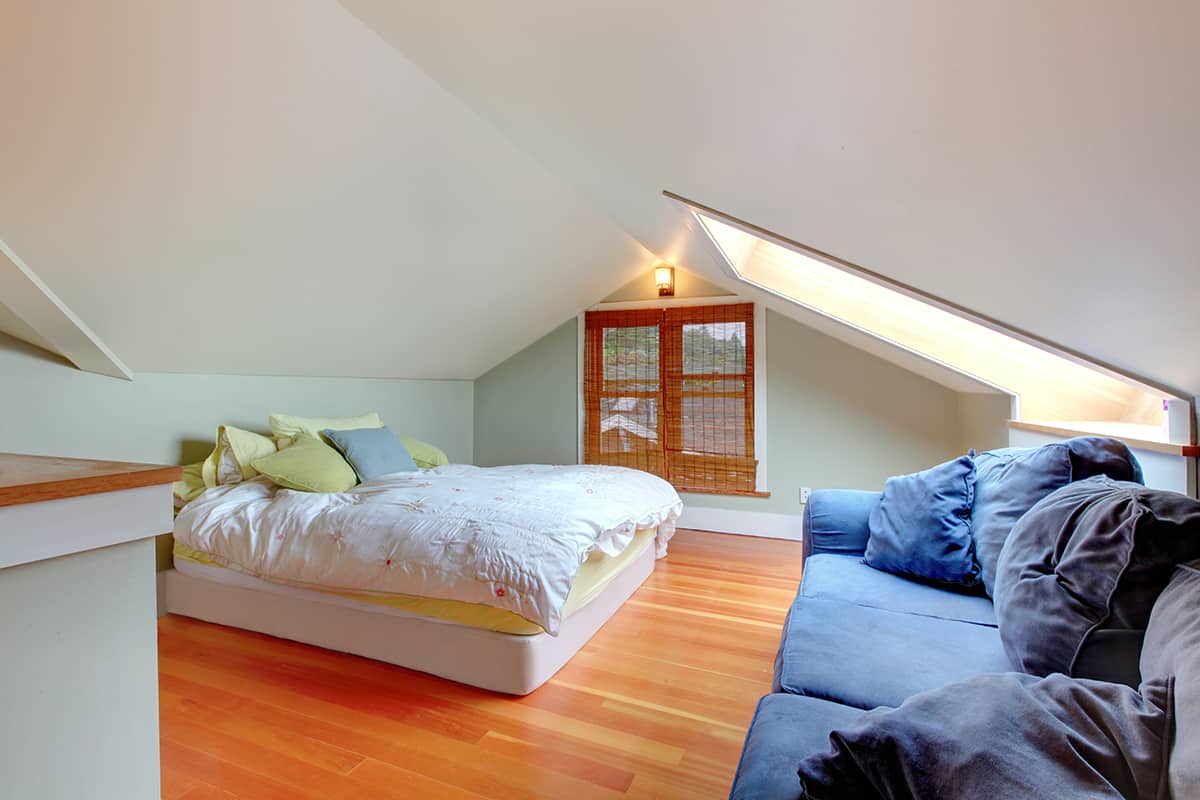 A multi-functional attic room with sloped ceilings can be an awesome bedroom and sitting room all in one.
Creating a den will give you both privacy and a unique sleeping style, in which you can sleep, watch TV, read a book, study, and do as you please. By adding floating shelves and wall cabinets, you'll free the floor space.
No matter how small or large your attic space, there is always room for furniture and storage. A platform or adjustable bed, for example, keeps the mattress off the floor area, thus allowing you to use the available space underneath the slats as extra storage without the need to add a bulky wardrobe.
If the attic has bay windows or alcove, you can easily add a comfortable seat with padded cushions by the window. It is also possible to make use of the space beneath the seat for storing your magazines or books.
Use Minimalist Furniture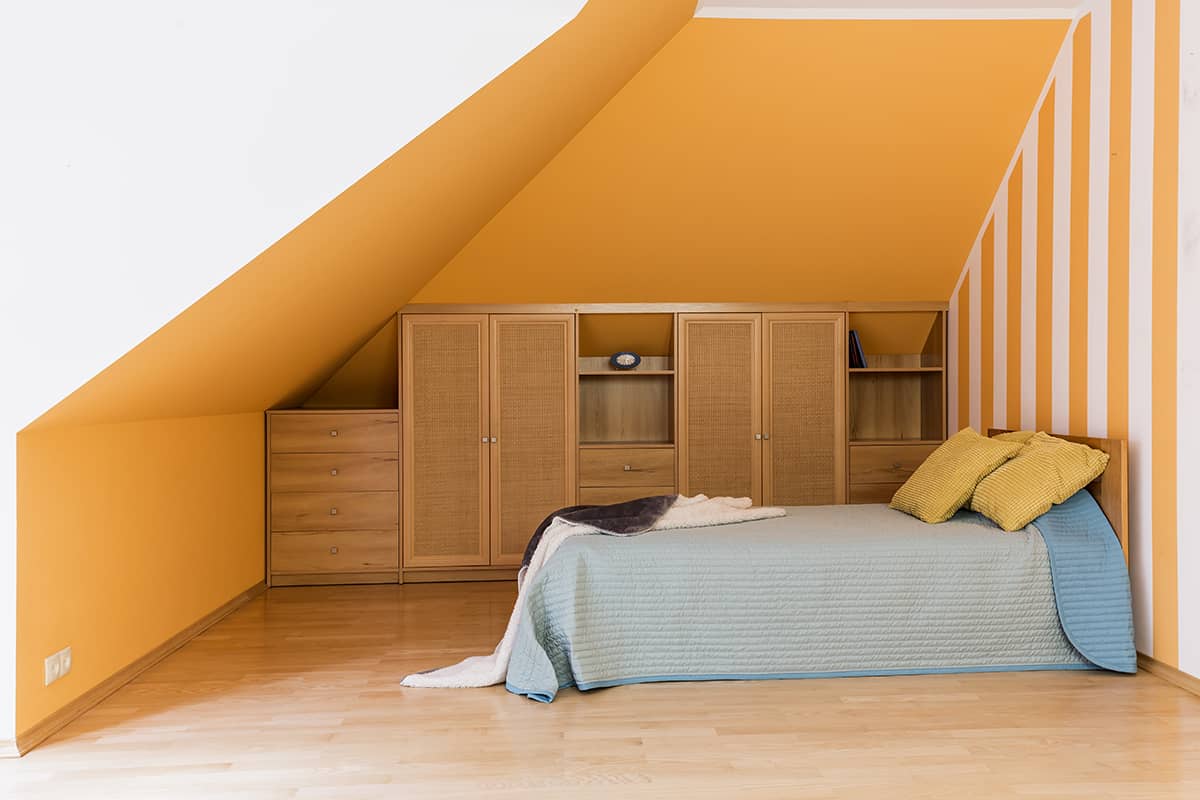 In a confined space like a small attic, the trick to making the room appear larger is to use as little furniture as possible. This will avoid the space from feeling cramped. Minimalist furniture consists of an armchair with thin legs, modular shelves, a bed with a low, thin metal headboard, or ideally without one.
As a general rule, the less furniture you use, the more space your attic will have and the bigger it appears. Low-standing furniture creates the illusion of more floor space, but you must also ensure the entire floor isn't occupied by furniture.
Include Plenty of Color

Attic space with a low ceiling doesn't have to feel closed in or dingy. Consider transforming this room with pops of color. Attics with slanted ceilings are ideal as children's rooms, so why not treat your kid to a bright, floral wallpaper and bold color furniture as shown in this example. Bright colors create the illusion of more space, even if you use patterned accessories.
This eye-catching attic features a combination of light green and dark blue furniture and walls with patterned wallpaper for depth. The layout of this room seems wider thanks to the use of skylights and of course, bright, bold colors.
Just embrace the Coziness of the Low Ceiling Attic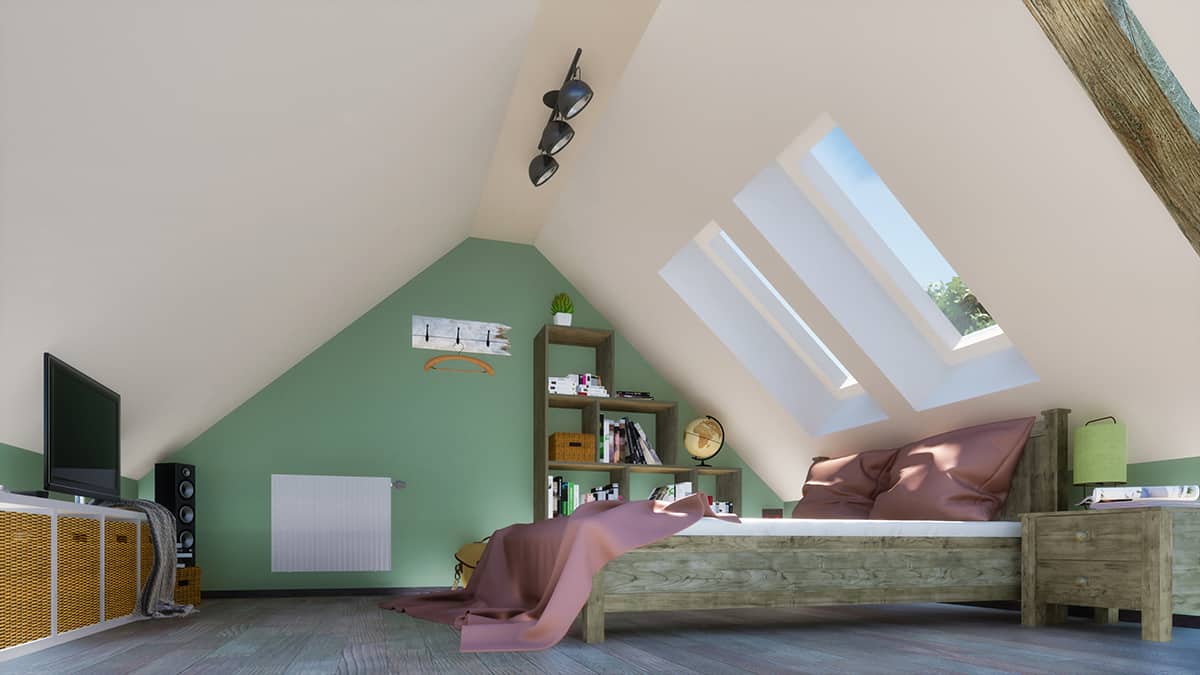 While sloped attic ceilings may seem awkward to get around, you don't have to see these features as a defect. Why not embrace the low ceiling by creating a cozy bedroom/living room out of this space?
It doesn't matter how low the attic ceiling is as you can easily position your bed under the slanted ceiling while placing the seating furniture on the other side of the room.
Just like you can see here, this attic bedroom feels very welcoming and cozy thanks to the warm green wall color. The sloped ceiling above the bed doesn't look closed in as there is plenty of natural light entering through the skylights.