A shed ceiling also goes by the common names of 'lean to', 'catslide', and 'skillion'. It refers to the type of ceiling you would find in a property where an extension has been added to a taller building, for example, if you were to add a single-story extension onto a two-story home.
A shed ceiling gives the effect of a half-vaulted ceiling, adding height and the illusion of more space to a room that could otherwise appear quite small. There are various different types of shed ceilings, and they can be finished in a number of ways depending on the style you want to achieve.
A shed ceiling will ordinarily follow the roof line, making the most of the available space inside the home.
This article explores exactly what a shed ceiling is, the types of buildings that can use a shed ceiling, and the types of materials you can use for finishing a shed ceiling to achieve different styles.
What is a Shed Ceiling?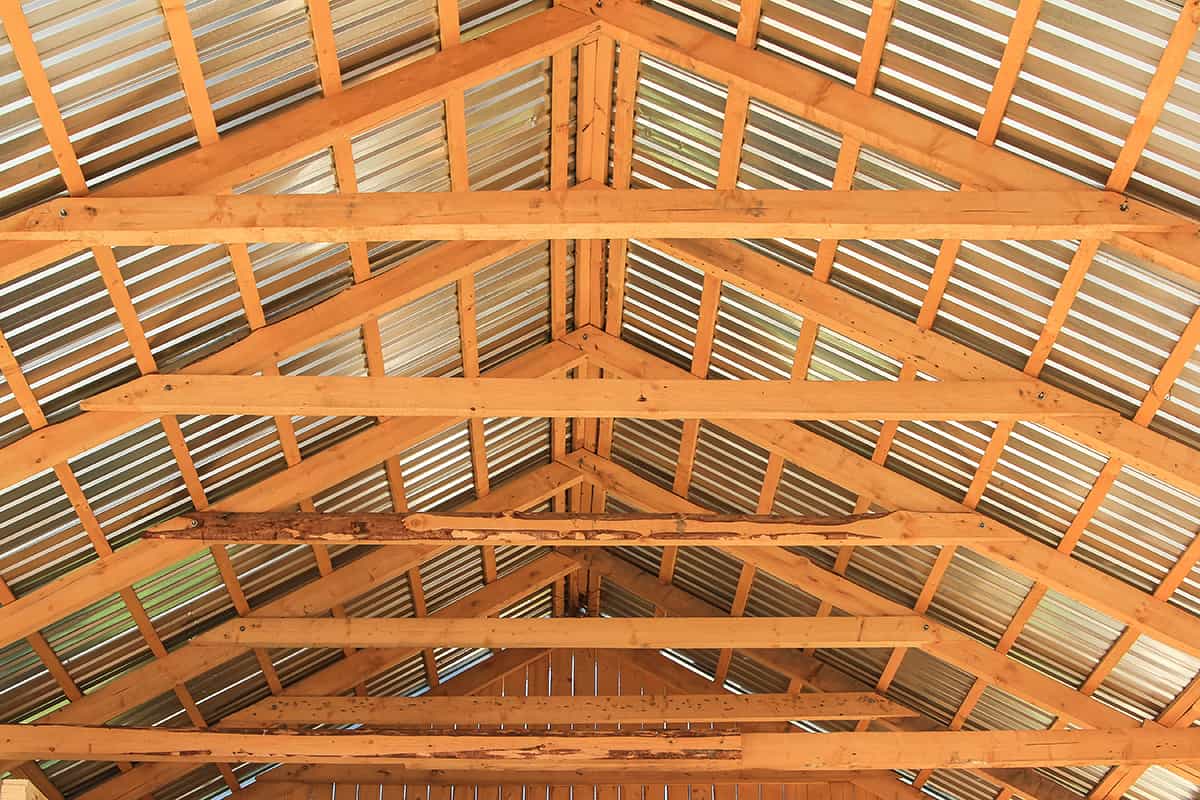 A shed ceiling can be one of two things. In a literal sense, a shed ceiling is an overhead structure on the inside of a shed, usually built from planks of wood underneath the shed roof. In a design sense, a shed ceiling is a type of ceiling found in the home that mimics the look of a real shed ceiling.
This will usually be on a lean-to building or an extension of the home where the roof has a different construction and truss pattern to the rest of the home. Shed ceilings in homes can be clad in wood to recreate the look of a true shed ceiling, or they can be covered in drywall and painted, or you can use glass for your shed ceiling to allow more light into the room.
Where to Use a Shed Ceiling
You typically find shed ceilings on the side of a home, for example, if you've extended your kitchen or added a dining room onto the back of your property. A shed ceiling is named after the sheds you would find in a backyard to house your gardening equipment, and this is because of the shape a shed roof takes.
You might also know shed ceilings by other names, such as 'lean to', 'skillion', 'outshot', and 'catslide'. The roof is formed from trusses which are fixed at one end to an external house wall and rest at the other end on top of a lower wall. The trusses will have a diagonal angle, pointing downwards towards the exterior wall.
A shed ceiling usually follows the same angle as the roof trusses, but this isn't always the case. After the roof has been constructed, you can install the ceiling by fixing it to the roof rafters, mimicking the exact angle of the roof from the outside of the home.
You could also have the roof constructed in a different way, for example using scissor trusses or mono trusses for an entirely different internal effect.
Shed Ceiling Finishes
Shed ceilings can be finished in almost any type of material you want. The chosen material usually isn't going to affect the structure of the roof itself, so you don't need to worry about the integrity of the ceiling.
Most homeowners will choose a material for their shed ceiling that works best with the look and design of the rest of the home, but you could choose any material you like.
Drywall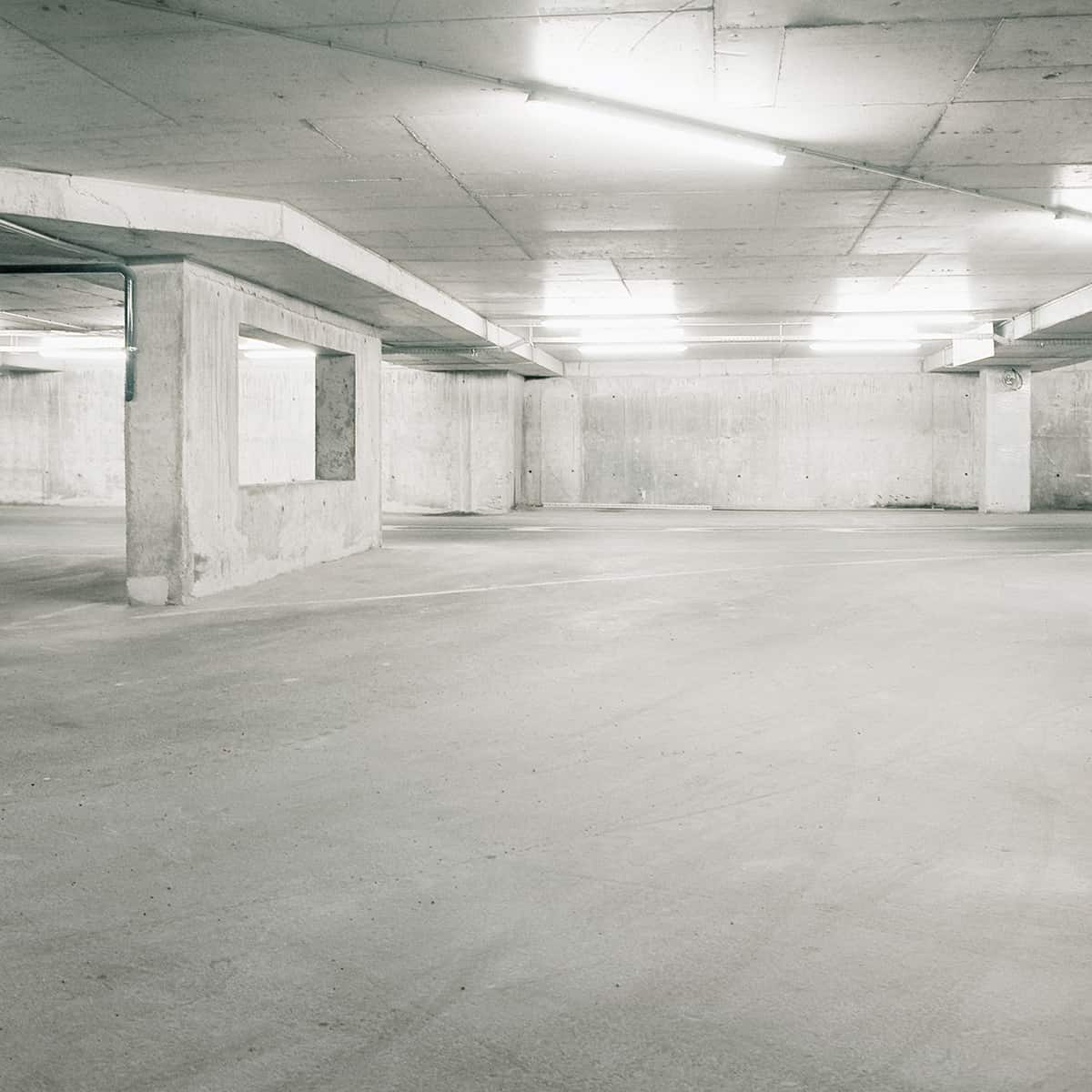 If you're looking for a low-cost finish for your shed ceiling, then drywall is a good option. You can install insulation between the roof rafters and the drywall to help the home retain heat and make it more energy efficient, and paint the drywall in the same color as your other ceilings so the shed ceiling doesn't stand out.
Drywall is also a good option if you're going to be finishing the shed ceiling yourself since joins can easily be smoothed over, and drywall can be cut to size without the need for specialist tools.
Wood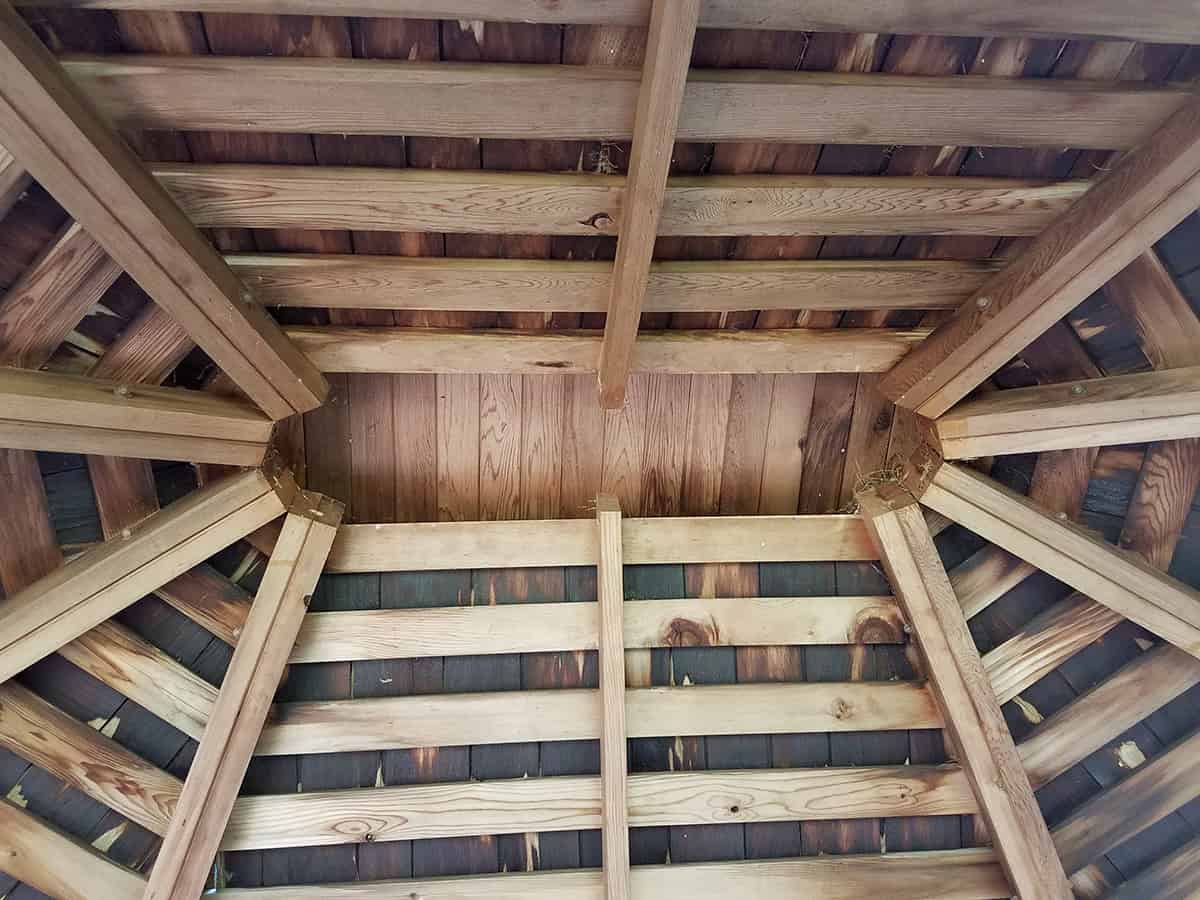 A wooden shed ceiling will give a more realistic shed-style look if this is something that appeals to you. You can clad the ceiling in unfinished wooden planks to create a rustic atmosphere or opt for stained and varnished wood for a sleeker, modern look. Wood always brings a sense of comfort to the home thanks to its warm tones and the link to nature, so if you want your room to take on a welcoming vibe, a wooden shed ceiling is a good option.
You can install insulation beneath the wooden planks to improve energy efficiency; this will help to prevent hot air from escaping the home during the winter, and it will keep the room cooler during warmer months. The cost of a shed ceiling finished with wood can vary enormously depending on the type of wood you choose and how it is installed.
For a super low-cost project, you could use wood from old pallets and apply them to the ceiling yourself. Alternatively, for a more finished look on a budget, opt for pine planks which are much more affordable than alternative lumber such as oak and maple. If you're going for a high-end lodge style, choose beech or oak.
You can play around with the way the wood is installed on a shed ceiling to completely alter the effect. For example, you could create beams for a traditional farmhouse vibe or whitewash the wood for a coastal style. You could even install wooden planks in a geometric pattern for an architectural look.
Glass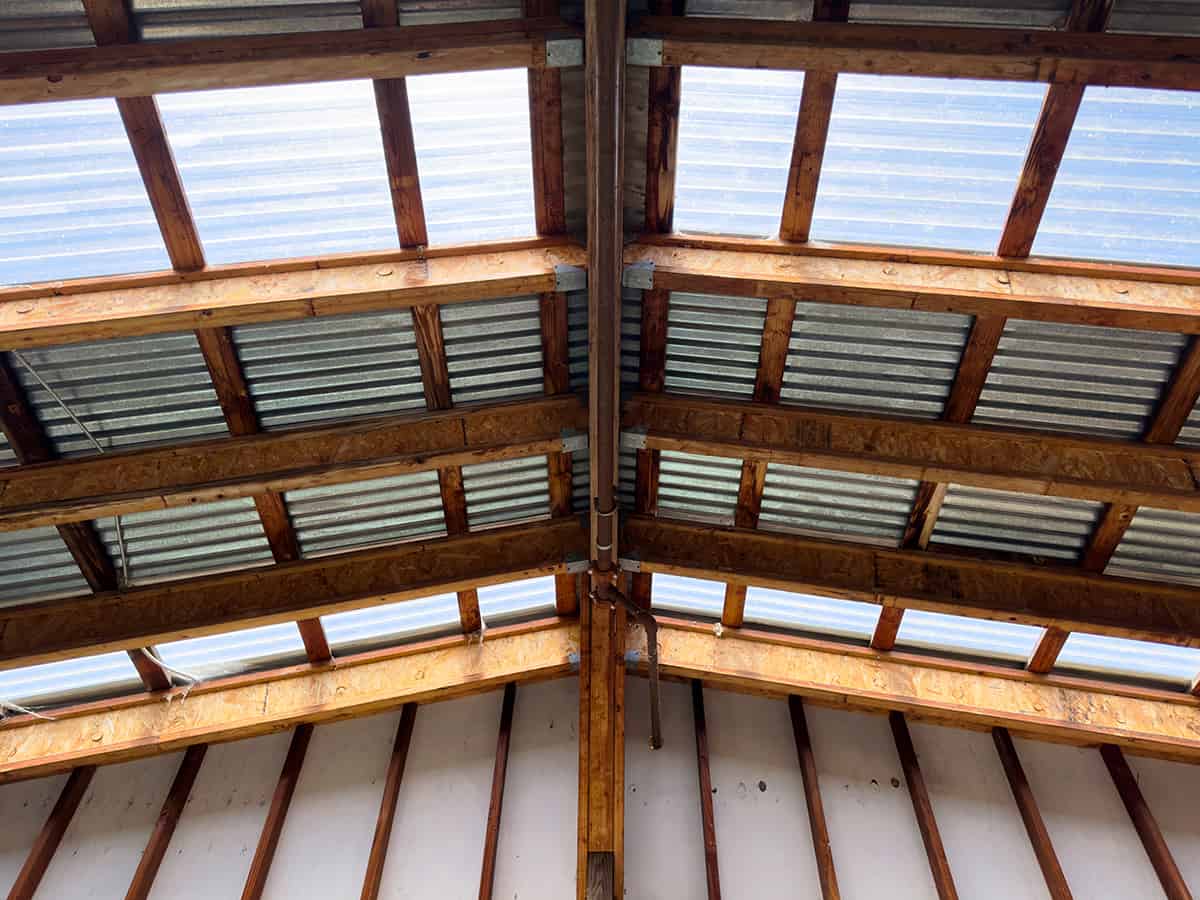 A glass shed ceiling will alter the whole way the roof is built because obviously, the glass will need to form both the inside and outside of the roof. There are many benefits to using glass for your shed ceiling-style roof, but there are also some disadvantages. A glass ceiling allows light to flood into the space which can make a room feel larger and more airy, and it will also brighten up a space to make it feel more uplifting.
A glass ceiling will affect the energy efficiency of the home since even the most highly rated glass panels will not perform as well as a conventional ceiling and roof with multiple layers. In summer, the glass ceiling will make the room feel warmer, effectively working like a greenhouse.
In winter, it might make the space feel cold. One of the key reasons you might consider glass for a shed-style ceiling is the style. Glass ceilings are very on-trend, and give a striking architectural look to a home. You can choose sleek, frameless glass for an ultra-modern vibe, or consider black aluminum frames and lead-edged panels for a classic style.
Do Shed Ceilings Need Vents?
Venting a shed ceiling can lead to leaks, which will, in turn, lead to even bigger problems. Many builders advise that shed ceilings don't need to be vented, removing the potential for leaks, water damage, and mold.
Before making any decisions, consult your local building regulations and discuss the pros and cons with your construction team or project manager. You may find that your roof won't be covered under a warranty unless the roof has been vented.