Magenta is a bright violet color that is made up of equal parts red and blue. It has a bold and feminine feel due to the string pink-purple shade.
This is a color not commonly found in interior design because it is very showy and can look gaudy if not used carefully. However, magenta can make a really fun statement in some decor styles, so don't shy away from it if this is a color you love.
Read on to find out how to incorporate magenta into your home decor and which colors to use with it.
Using Magenta in Home Interiors
Feminine Luxury
Magenta has an unapologetic feminine vibe that makes a really strong statement. You can use this to create a swanky female-inspired room such as a luxury dressing room or bedroom. Opt for magenta walls and a black chaise longue for a decadent style, or choose a vanity unit in shocking magenta for a more contemporary theme using this color.
Shocking Accent
Magenta provides a really striking accent in a wide variety of color schemes. If your room is looking somewhat flat, you can lift it up with a few sharp shocks of magenta.
For a quirky and designer look, choose one piece of furniture in magenta and make a statement with it. This could be a magenta upholstered sofa or a magenta art print framed on a wall. Refrain from adding further magenta pieces as this will detract from the statement piece and instead allow the one magenta item to shine on its own.
Small Accessories
If you love magenta but don't want to make a bold statement, you could add it as a third and final color in your color scheme. For this, use the 60:30:10 color guide, which involves choosing three colors, and then using one across 60 percent of the space, one across 30 percent of the space, and one across 10 percent of the space.
In this instance, you might choose gray, black, and magenta, using gray as the main color, black as the second color, and magenta as the third color. This would mean magenta would be used on 10 percent of the space, which could include a few candles or plant pots, a magenta cushion, and a magenta lamp.
Using magenta in small amounts can actually help it stand out better than if you used it heavily, and it will be less intense for the senses to cope with.
Glossy Furnishings and Bold Textures
As magenta is a bold and modern color, it makes sense to embrace these qualities rather than shy away from them. To do this, select magenta accessories or furniture which is striking in color as well as in texture.
In practice, this could look like fluffy magenta cushions, high gloss magenta cabinets, or velvet magenta curtains. Eye-catching surfaces and textures like this highlight the magenta accessories, making them confident showpieces.
Colors that Match Well with Magenta
Teal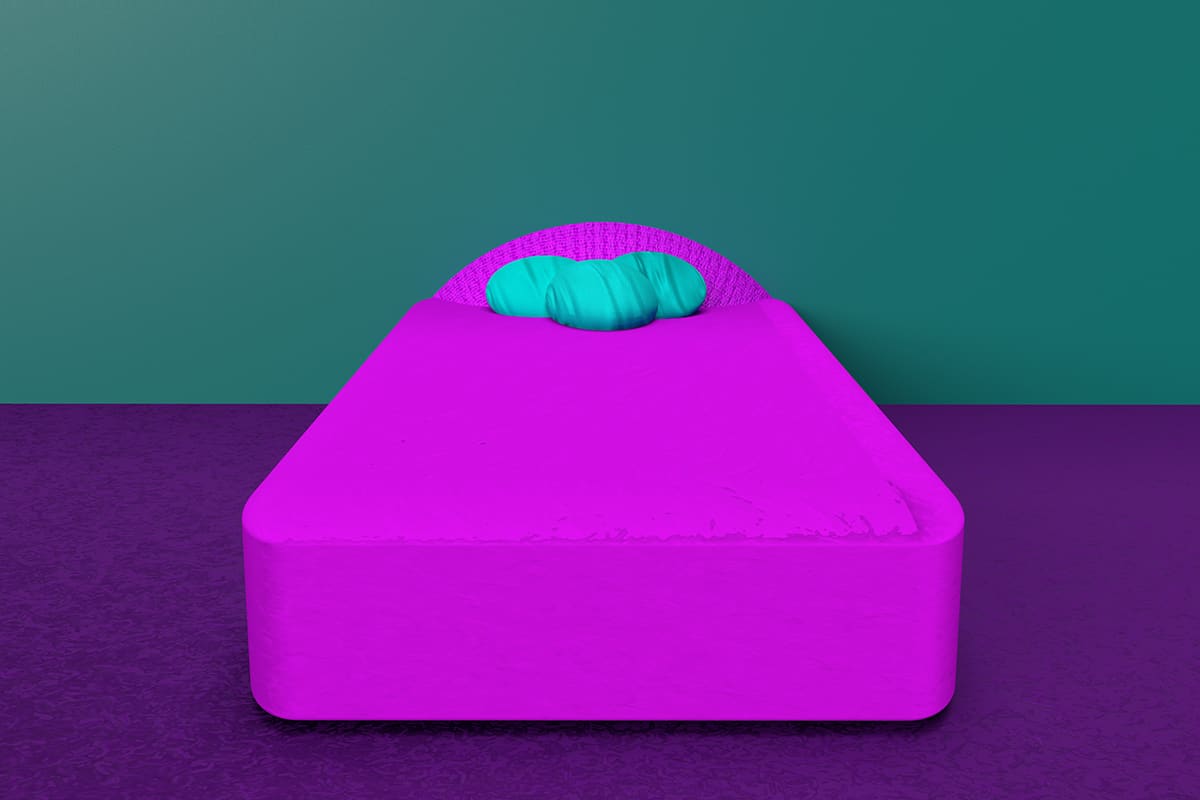 Teal is a color that is a cross between green and blue, although it leans slightly more towards blue. It is rich and heavily saturated and can be used to convey tranquility while also having a slightly fun and lighthearted quality. Teal and magenta are both deep jewel tones which means they work really well together, bouncing off each other and drawing out the best in the other shade.
In a luxury and decadent interior, use these two colors heavily along with gold accents for a truly indulgent atmosphere. This would work well in a traditional style interior theme to create a modern twist on antique furniture. For example, have an old victorian chair reupholstered with teal velvet and contrast it with an embellished magenta cushion.
Dandelion Yellow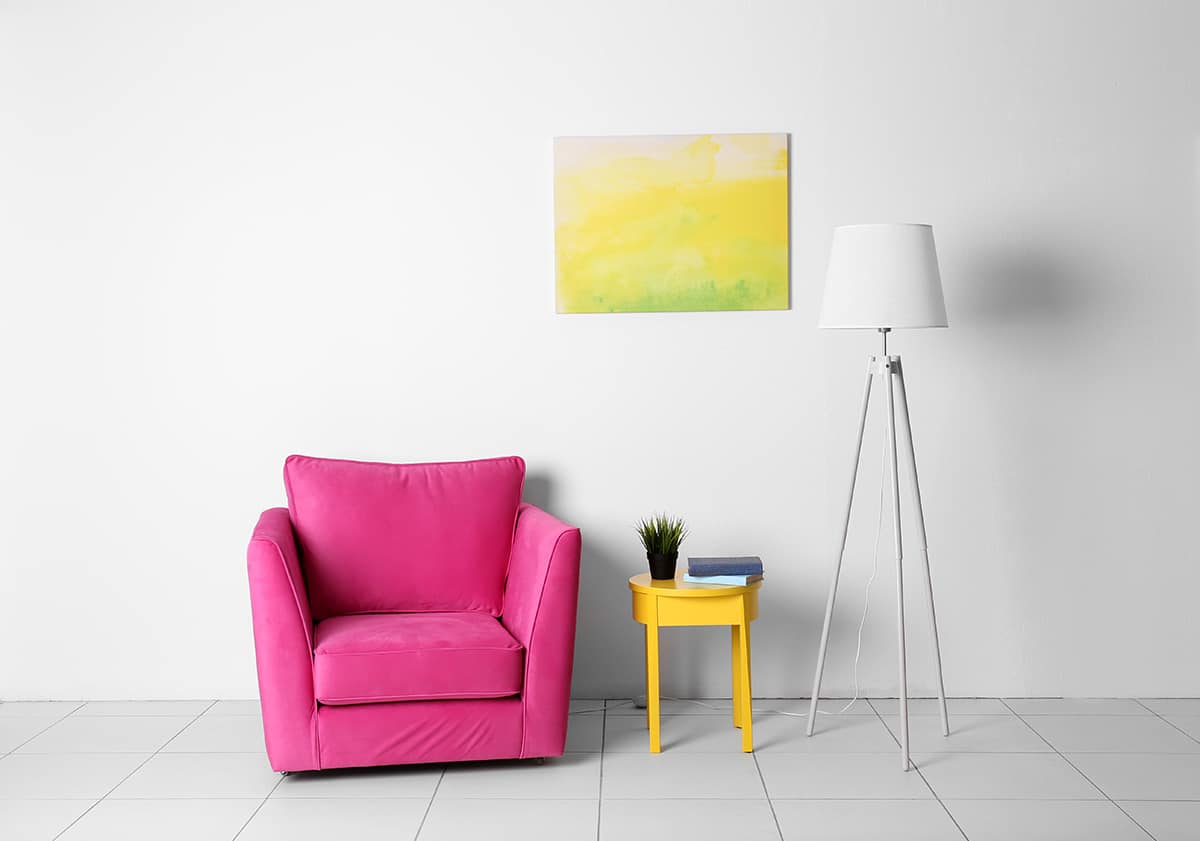 Magenta and dandelion yellow, when paired together, create a playful and uplifting atmosphere. The cheerfulness of dandelion yellow is hard to ignore, and it really draws out the high-spirited exuberance of magenta.
These colors will work well in a teenager's room as they are bold enough to feel full of personality and are a good compromise between a child's and an adult's style bedroom.
Opt for patterned fabrics which use both of these colors, and set them against a white background for a cleaner style, or use them alone for a more intense look.
Gray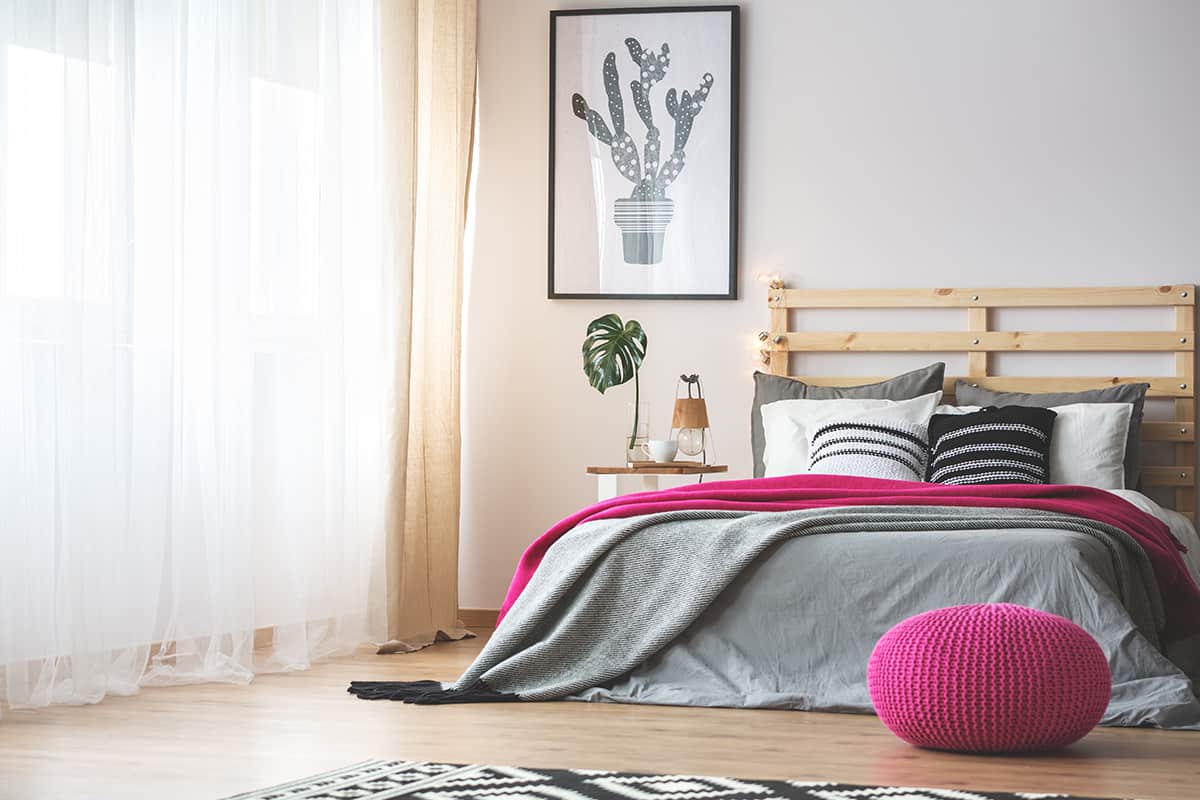 Magenta needs a medium to dark shade of gray to help ground it and balance it out. Paint a room in dark gray and then add hits of neon magenta to bring it to life.
These two colors are a great option for a really modern space that is both dramatic and vibrant. They could work well in a dining room or bedroom or even in a loft-style apartment's main living space for an unconventional color scheme.
Hunter Green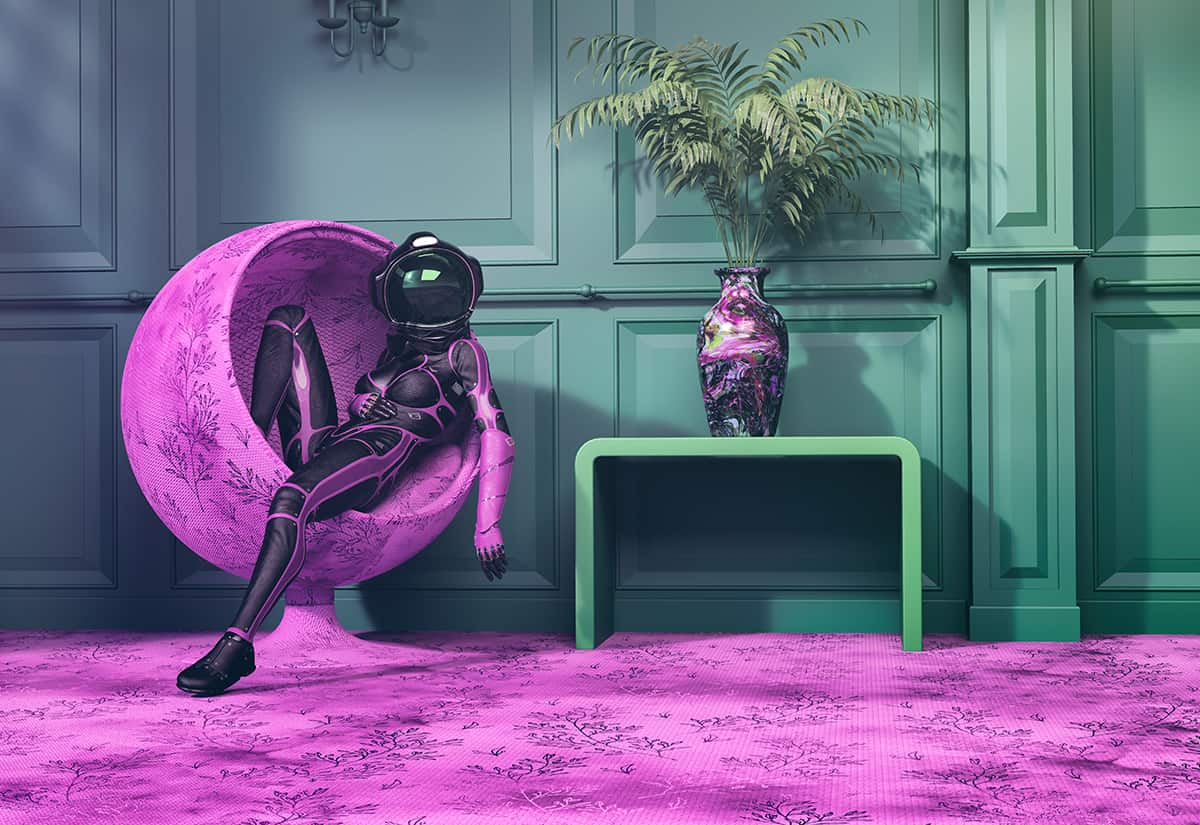 Hunter green is a really trendy color in interior design and fashion right now that is a deep and dark shade of green.
Magenta is among the colors that pair well with hunter green. These two shades look extravagant and delightful when used together.
Both magenta and hunter green offer a perfect contrast to each other while also being able to match each other in terms of intensity and saturation.
Magenta offers a bright and exciting tone to hunter green's depth and darkness, allowing both colors to really shine. Paint walls in hunter green and contrast this with a large bouquet of bright magenta blooms or a magenta accent chair.
Throw cushions that have both colors on them are a nice way to tie these color schemes together, for example, a hunter green velvet cushion with a magenta piped edging.
Gold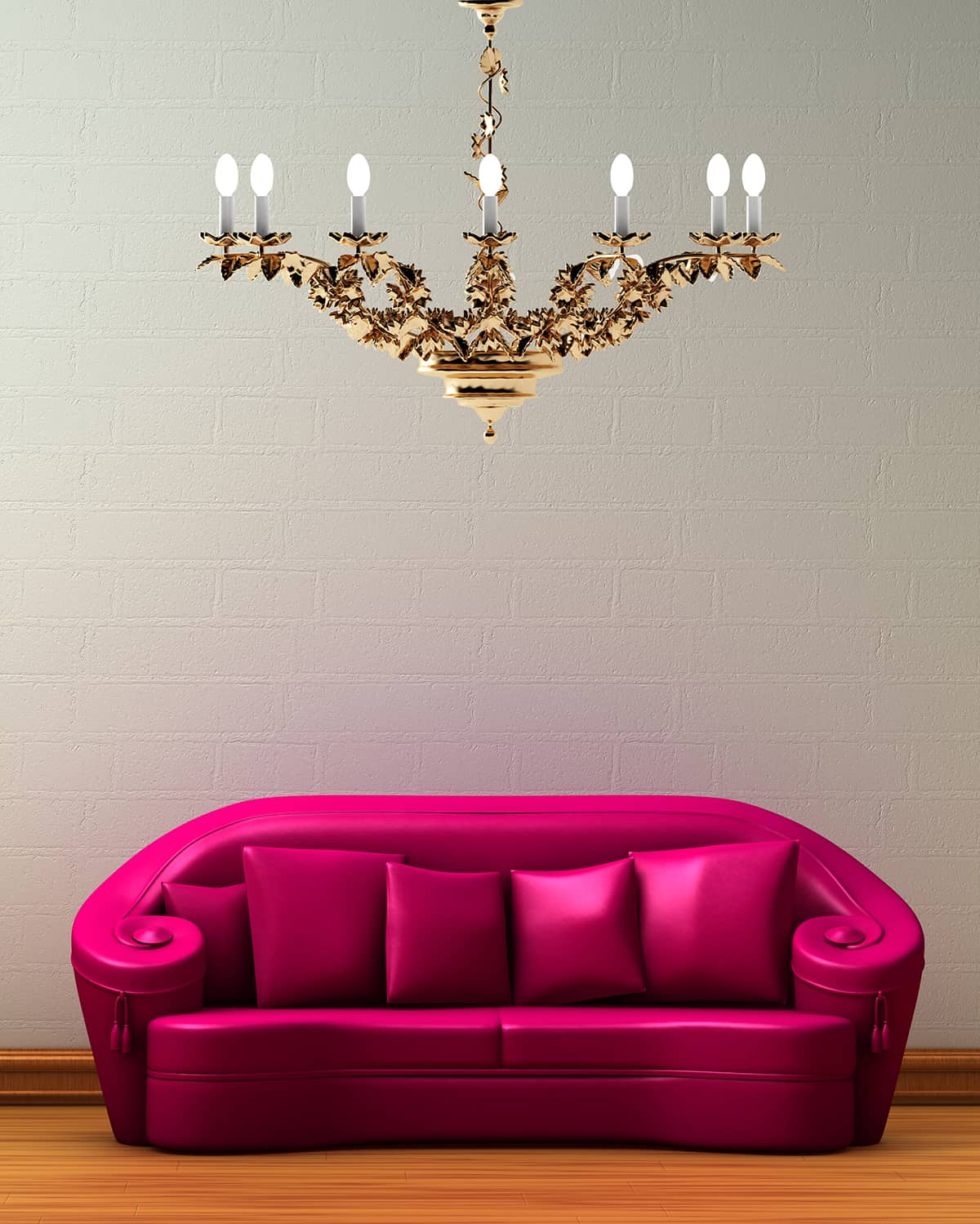 Gold and magenta, when used together, look instantly grand and indulgent. Magenta is not a color commonly found in regal or royal homes, so it makes a fun twist on the decor of this style to use magenta as one of the main colors. Paint walls magenta and choose elaborately ornate gold gilt-framed mirrors hanging from the wall.
Gold metal lamps will also be a nice addition to this kind of theme, with bold magenta lampshades. In a kitchen or bathroom, for a luxury feminine style, opt for magenta cabinet doors and highlight these with glossy gold handles.
Blush Pink

Blush pink is a really soft and delicate shade of pink that has gray tones in it. For a heavily pink room, use blush pink and magenta together. Although you might expect that this level of pink and pink-purple might be overwhelming, blush pink actually helps to balance out the brightness in magenta, so it doesn't feel quite as bold and showy.
You can also add a third neutral color to the mix if this is an issue you are concerned about. Bedrooms are a good place to explore this color scheme, for example, with pale gray walls and a bed that is layered with sheets and pillows in various shades of magenta and blush pink.
Sage Green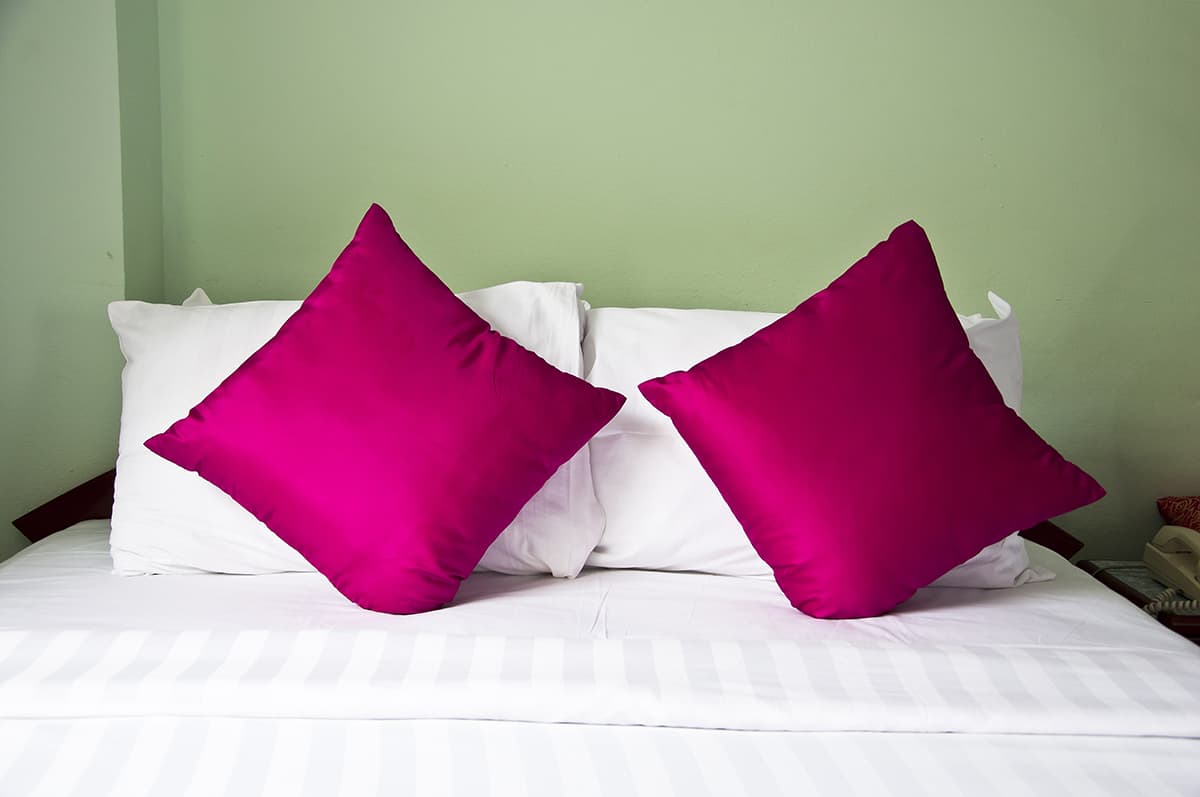 Sage green is a subtle shade of gray-green that can be used to create a more muted look in a room alongside magenta. If you want to use magenta as your accent shade in a space, then sage green would make for a nice base color to work with.
Paint the walls in sage green and opt for neutral-colored furnishings such as a charcoal sofa, then add small hits of magenta with accessories like a magenta throw blanket and a magenta vase on a coffee table.
Midnight Blue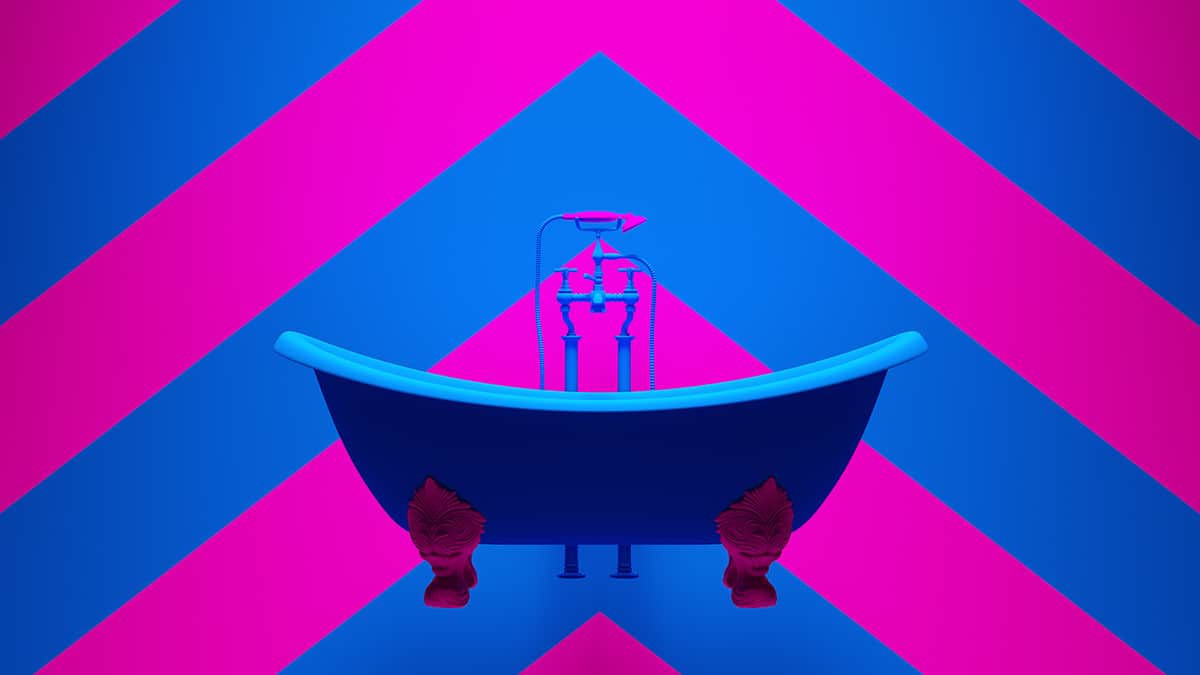 Midnight blue is a very dark shade of blue, darker than navy, but not quite so dark that it would be mistaken for black. Pink and blue are a pair of colors that always work well together, so it's no surprise that this shade of blue is complimentary for magenta.
These two colors, when used alongside each other, can make for a dramatic yet elegant style. A formal dining room is the ideal place for this color palette, as a mature and sophisticated space that also has room for a dash of mischief.
Paint walls in midnight blue to benefit from the intimacy and depth created, and then contrast this with a magenta light fitting and magenta napkins to highlight a playful feel.
Aqua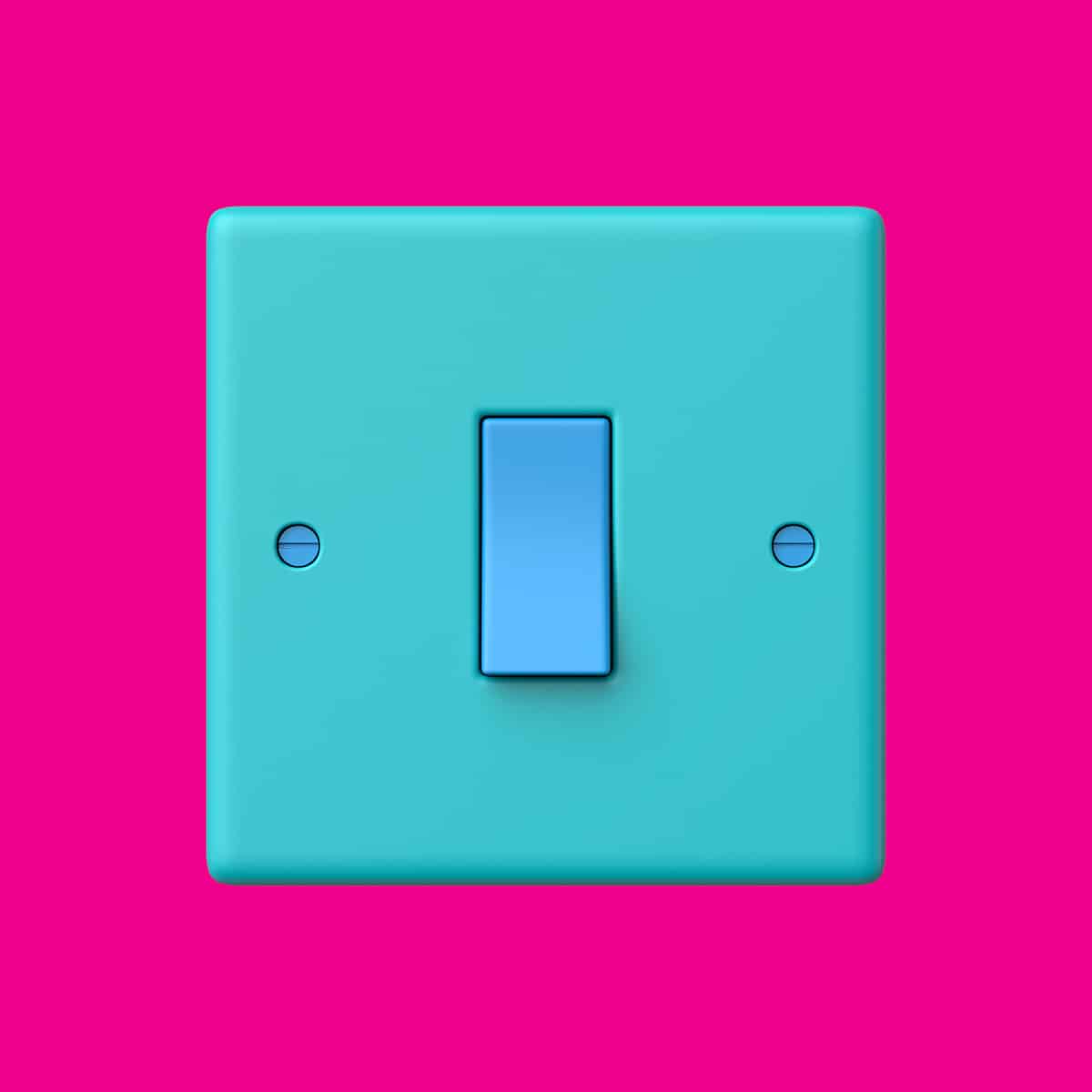 Magenta can be used together with aqua to create a lively and tropical environment. This can work well in a bathroom, using aqua paint on the walls with magenta towels and white tiles to balance out the intensity.
These colors are intrinsically fun, so lean into this theme by adding a playful motif such as flamingo print art on the walls.
Plum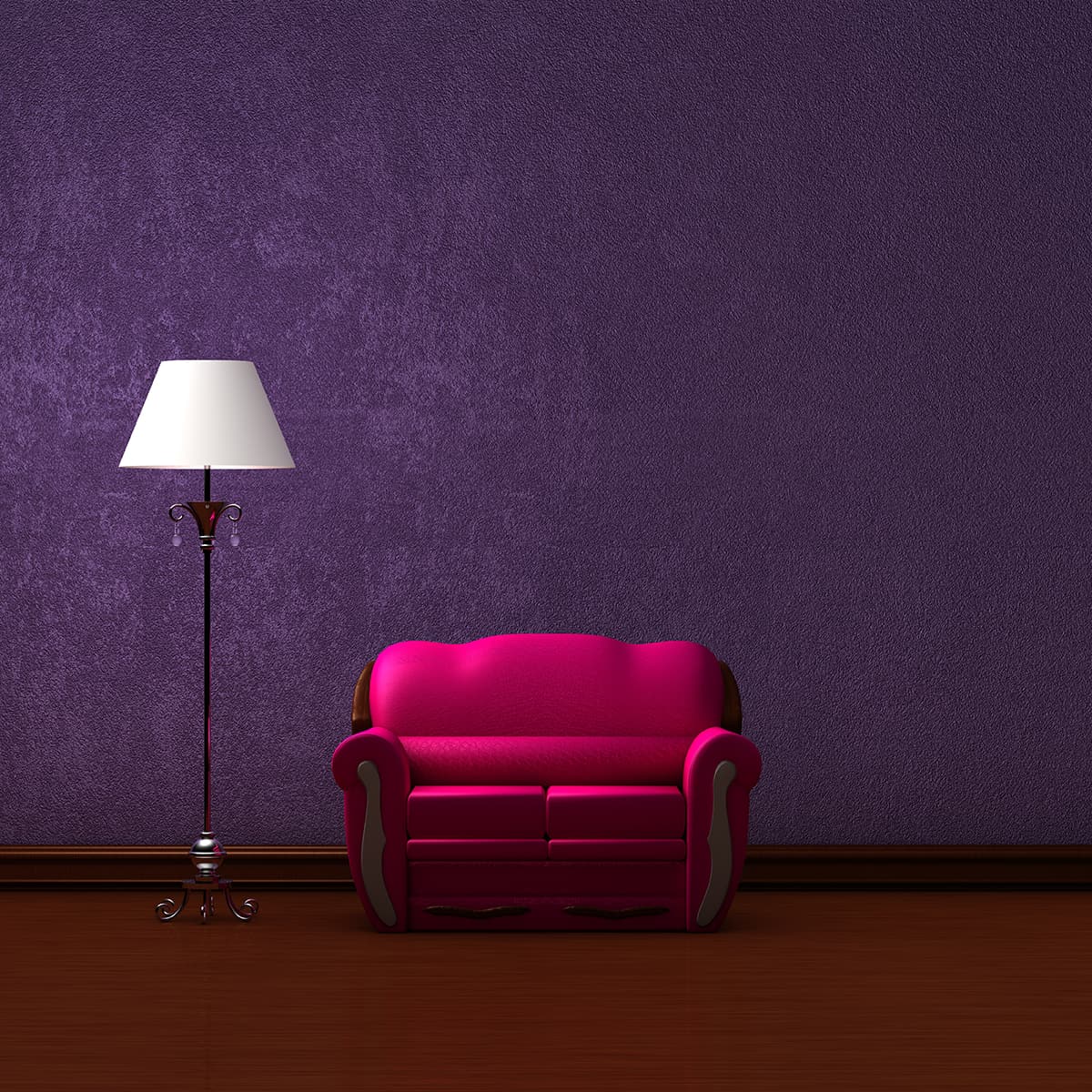 Plum is a shade of purple that is deep and dark. Use it with magenta if you want to make a room feel more serious and dramatic. In a bedroom, layer magenta and plum bed linen and cushions for a look that is both edgy and feminine.
Add a third color to the palette, such as cranberry, for a tonal statement.