There are more colors that go with everything than you might initially think. Black and white are probably the first colors that come to mind when pondering this issue, potentially along with cream or beige.
But actually, there are several more saturated colors that can work well with any color you put beside them.
Here we will look at a series of colors that you can trust will work with any color you put with them.
Why You Need to Learn Colors That Pair with Everything
Knowing which colors will go with everything can be very useful both in home decor and in fashion.
Choosing a sofa, for example, in a color that goes with everything is going to mean that you get the longest possible lifespan out of that sofa.
Even when trends change, or you get bored of your living room paint and want to redecorate, you can guarantee that your sofa is still going to go with whichever new color paint you choose.
This might sound like a minor luxury, but many will tell you that having to paint a new room around the color of a sofa can be quite frustrating, as is having to spend a big chunk of money on a new sofa just because your current sofa doesn't go well with the new color scheme you have your heart set on.
The same goes for fashion; if you only want to buy one handbag, then you're going to want to ensure that handbag goes with all of your outfits.
It is for this reason that many people stick to black handbags and black shoes, but there are actually many other colors you could choose from that would still represent a good choice in that they will work well with the rest of your wardrobe.
Neutrals
Neutrals are the obvious colors that will go with everything. These colors don't have particularly strong tones and, therefore, can easily be used with pretty much any color you could think of.
While there are certain colors that bring out the best in these neutral tones, you could technically pair any color with them, and it wouldn't look ugly or out of place.
Black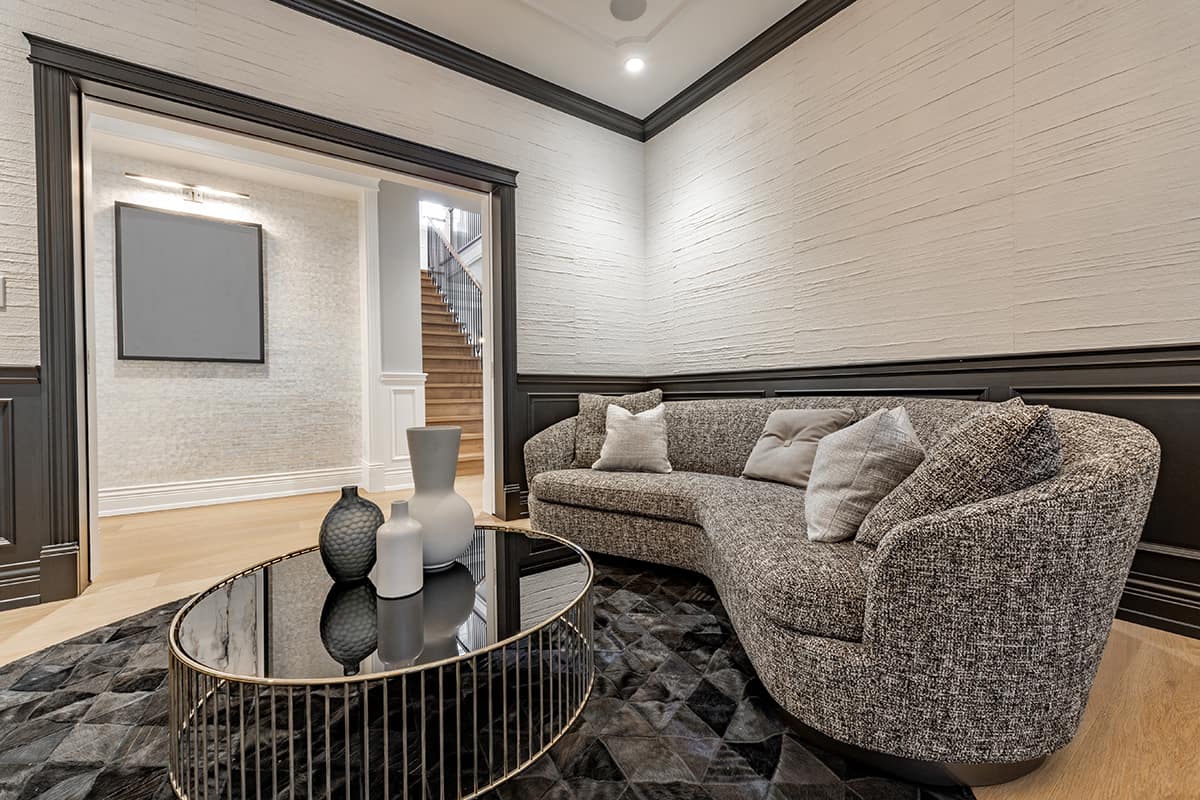 Black is a color that will reliably work with any other color. This deep and dark shade has a bit of a bad reputation for being morbid, mostly associated with death, grief, depression, or fear. However, black is seeing something of a revival in interior design thanks to the trend for darker interiors.
Black can be used with other neutrals for a very classic style, such as black and white, black and gray, or black and beige. But black also pairs really well with more saturated colors such as teal, forest green, blush pink, and mustard yellow.
You could incorporate black into your interior decor in small ways, such as with black photo frames, black floating shelves, or black trim, or you could make black the main feature by painting walls in a deep velvety shade of black.
In fashion, black has long been a staple color that can be used in various ways, from the sexy little black dress, sophisticated black work suits, or gothic baggy black jeans. Black has remained such an essential color in the fashion world for so long because of its versatility.
It really does go with everything, and it can be dressed up or down, worn alone, or heavily accessorized. It works well as the star piece of an outfit just as well as it does as the base of an outfit.
White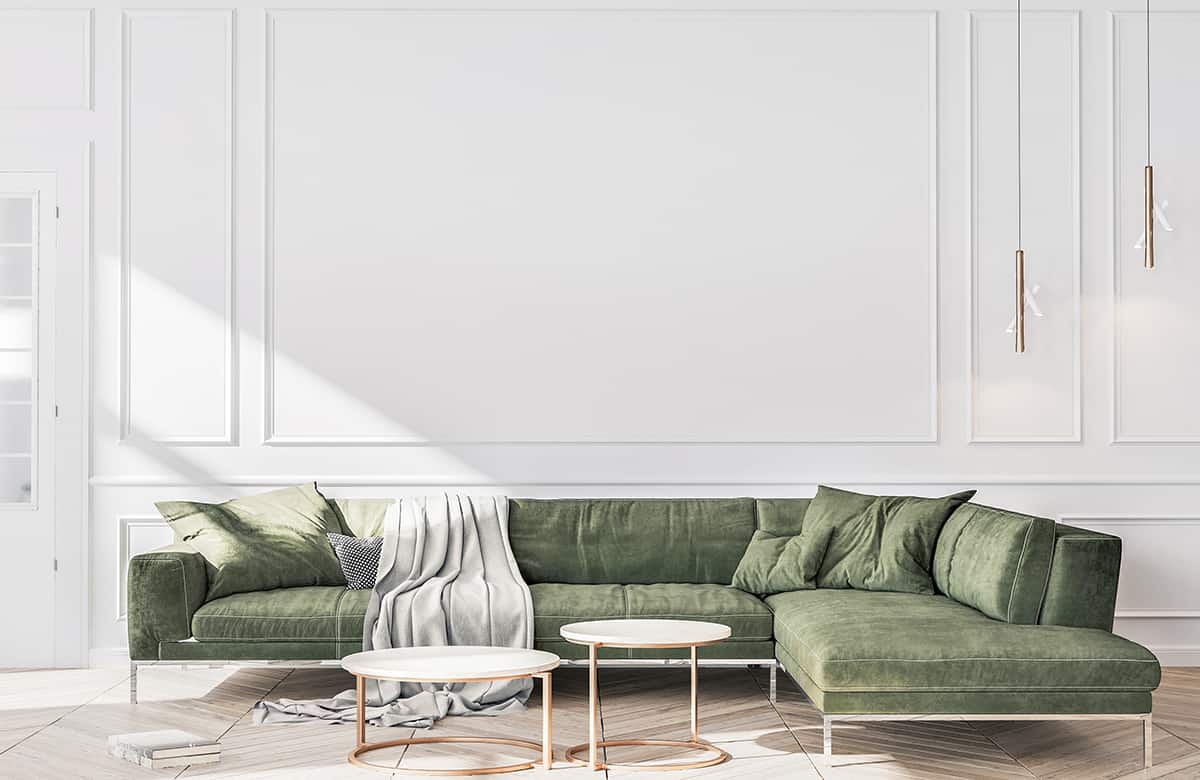 White is another neutral color that is relied upon throughout almost every interior design project you will have ever seen to go with everything.
Even when white is not considered part of the color scheme in a room, you will probably notice some white elements such as white trim, white doors, white ceilings, white window frames, white radiators, white light switches, or white kitchen appliances like an oven, a refrigerator, or a washing machine.
White is the ultimate pure neutral because it completely lacks any color at all, which is the reason that it can be paired with any other color and not cause a clash.
You can use white in interior design as the main color, for example, by painting walls white, or it also works well as an accent color in dark rooms, for example, a dark gray room with crisp white bed linen.
Beige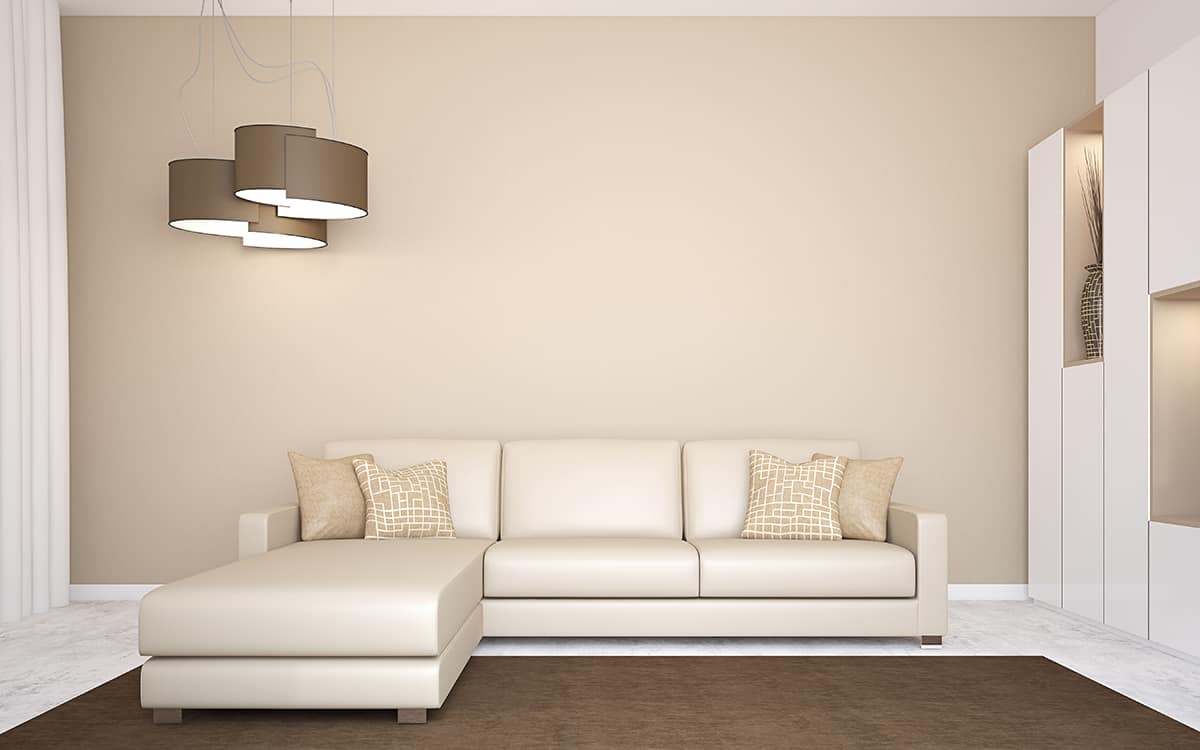 Beige is considered to be a neutral color, but it actually has distinctly warm tones. Beige also pairs well with any color because it doesn't have a strong personality of its own.
The shade of beige you choose will affect which color works best with it, but essentially you can rely on the fact that any shade of beige will work with any other color.
Strong shades of beige like tan work well with colors that are significantly darker, like navy or brown, or significantly lighter, such as pale gray. Lighter shades of beige, such as oatmeal, will go with anything.
Brown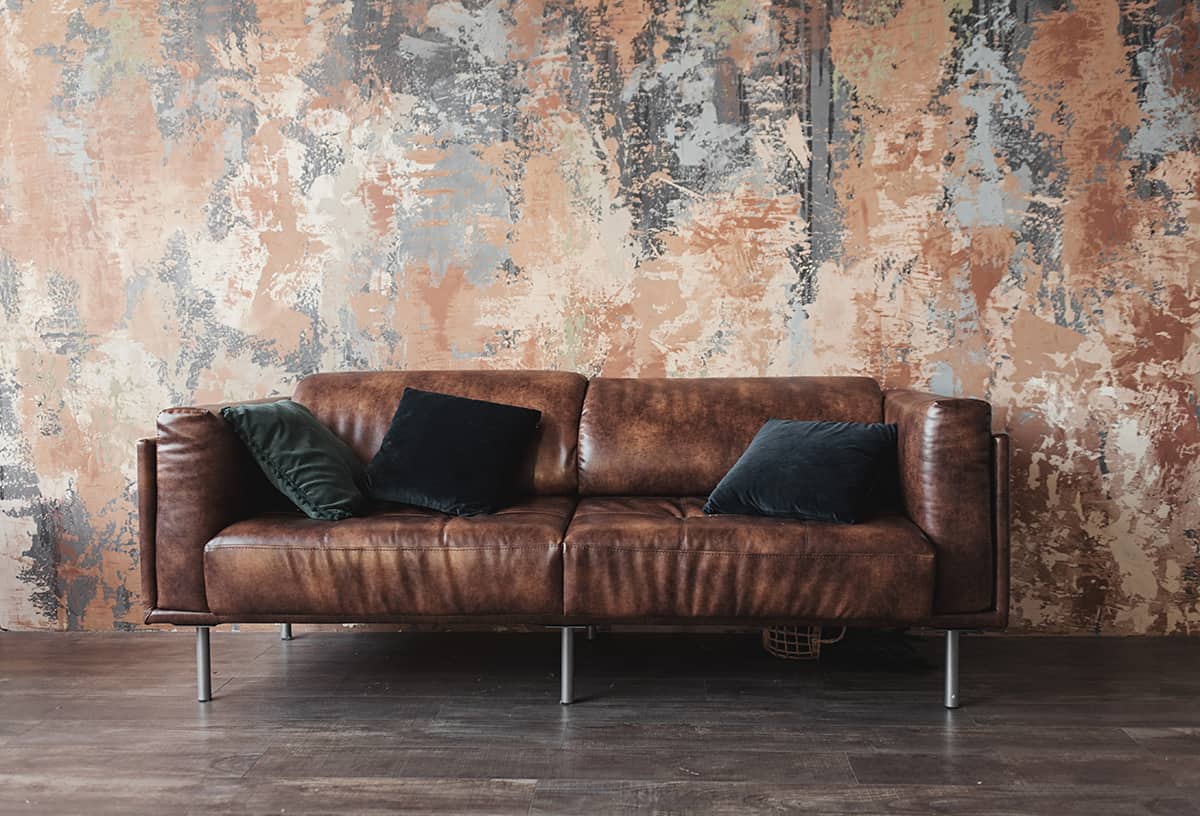 Brown is another warm neutral that can work with any other color. If you think about a pair of brown leather boots or a brown tweed jacket, there is no color of outfit that you couldn't wear with these.
The same goes for the decor in your home; a brown leather sofa or brown hardwood flooring will work well with any color you would like to use with it.
Gray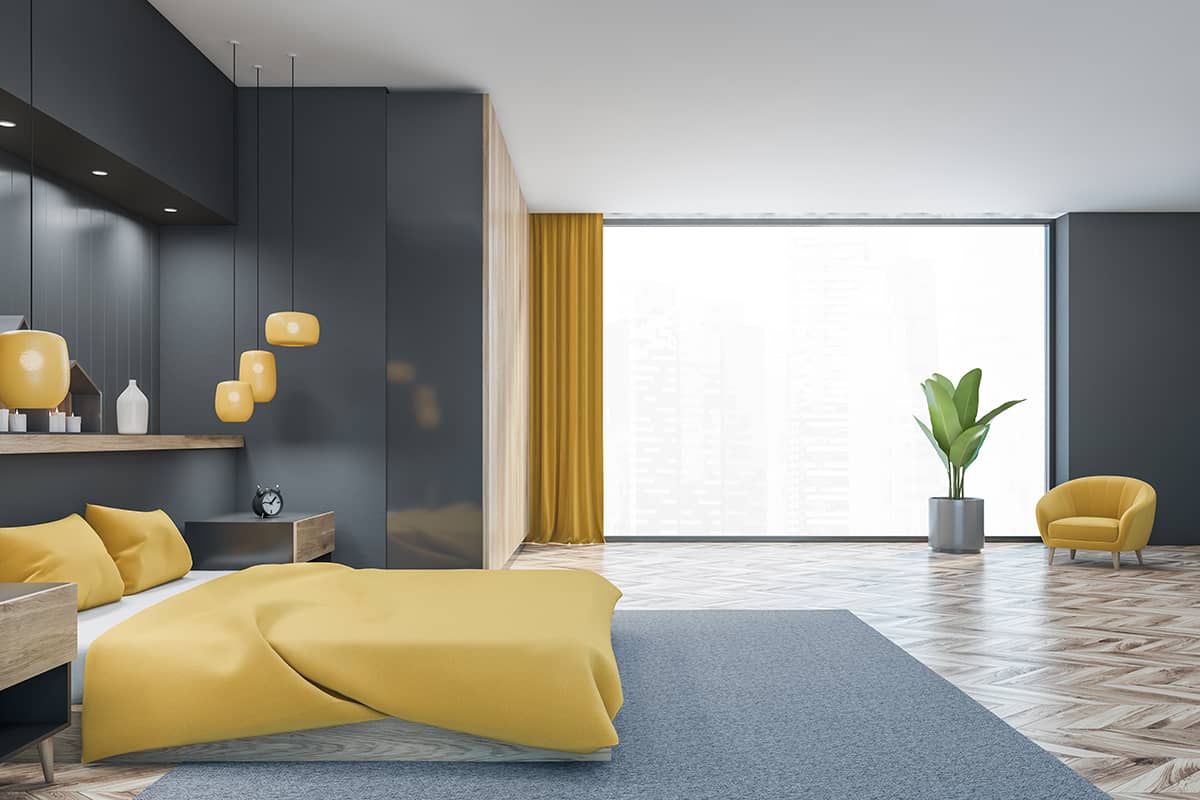 Gray is a neutral, which most commonly has a cool temperature, but it can have undertones of beige, which make it lean more toward the warmer end of the scale.
As a neutral, gray can be used with any other color. It provides a cool modern edge to warm color schemes and adds elegance and balance to cool color schemes. There is a huge variety when it comes to the exact shade of gray, so you can guarantee there will be a gray shade for everyone.
Non-neutral Colors
Many people are surprised to find that there are colors that will go with everything. If you want to choose a color for your walls, a piece of furniture, or a pair of shoes that you know will match any color, there is more available to you than just neutrals.
Navy Blue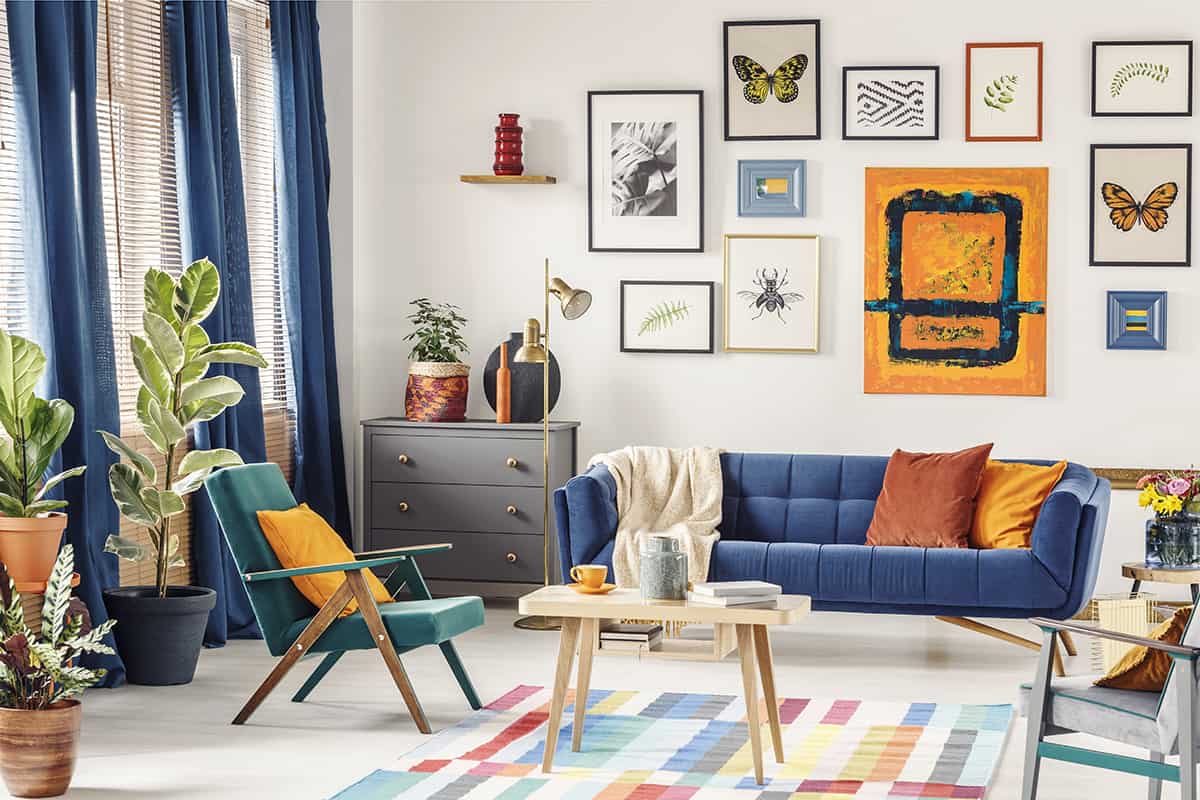 Navy blue is not a neutral, but it is considered a neutral by many interior designers and fashion stylists because of the fact that it pairs so well with absolutely any color.
You could contrast against navy blue with a warm shade like burnt orange, bright yellow, or burgundy or use it to create a refreshing room with various shades of green.
Navy blue can look glamorous with blush pink or lively and tropical with hot pink. It can also work beautifully with lilac and lavender or deep purple for a luxury regal look.
Of course, neutral colors also work well with navy, including white, gray, and shades of beige for a nautical look or brown for a formal style.
Pale Blue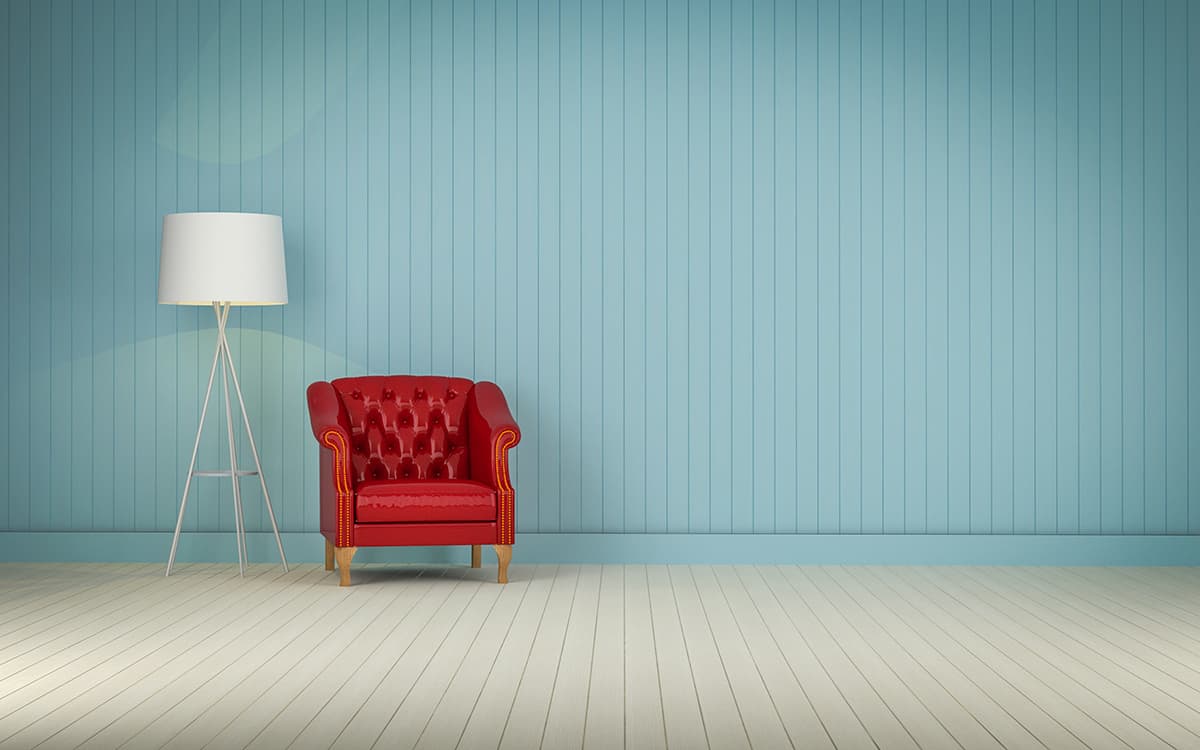 If you own a pair of classic light blue denim jeans, you will know that this is an item that can be worn with any color, from a bright red t-shirt to a black turtleneck jumper or a pale pink shirt.
It is on this basis we know that pale blue is a color that will go with everything, and this also translates in interior design.
If you have pale blue bed sheets, you could use them in any bedroom in your home, because you can be sure they will work with the wall color.
The colors you use with pale blue will help to define the style. For example, red with pale blue can look retro, while gray with pale blue will look modern. Purple or pink with pale blue can create a cute or country cottage style, while white with pale blue will feel very clean and calming.
Olive Green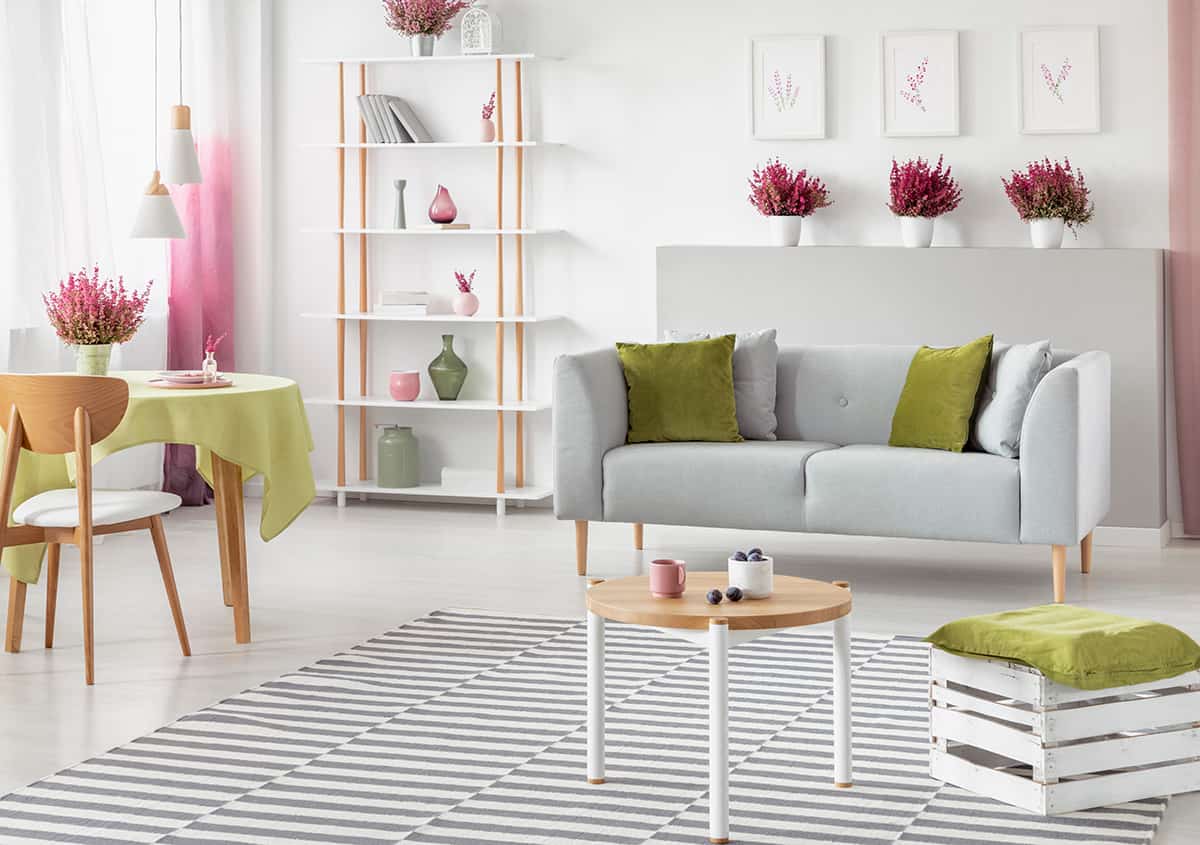 Olive green is a rich earthy tone that almost feels like a neutral because it contains a fair amount of brown and beige tones, despite being distinctly green.
This is a color that is very trendy in interior design right now, but if you are worried about spending money on incorporating olive green into your home decor only for the trend to pass in a year or two, rest assured that this color will go with everything so even if you redecorate you can still use your olive green accessories, soft furnishings, or furniture in your new color scheme.
Olive green goes exceptionally well with blush pink, gray, beige, greige, navy blue, pale blue, terracotta, mustard yellow, burnt orange, burgundy, red, and eggplant purple.
Khaki Green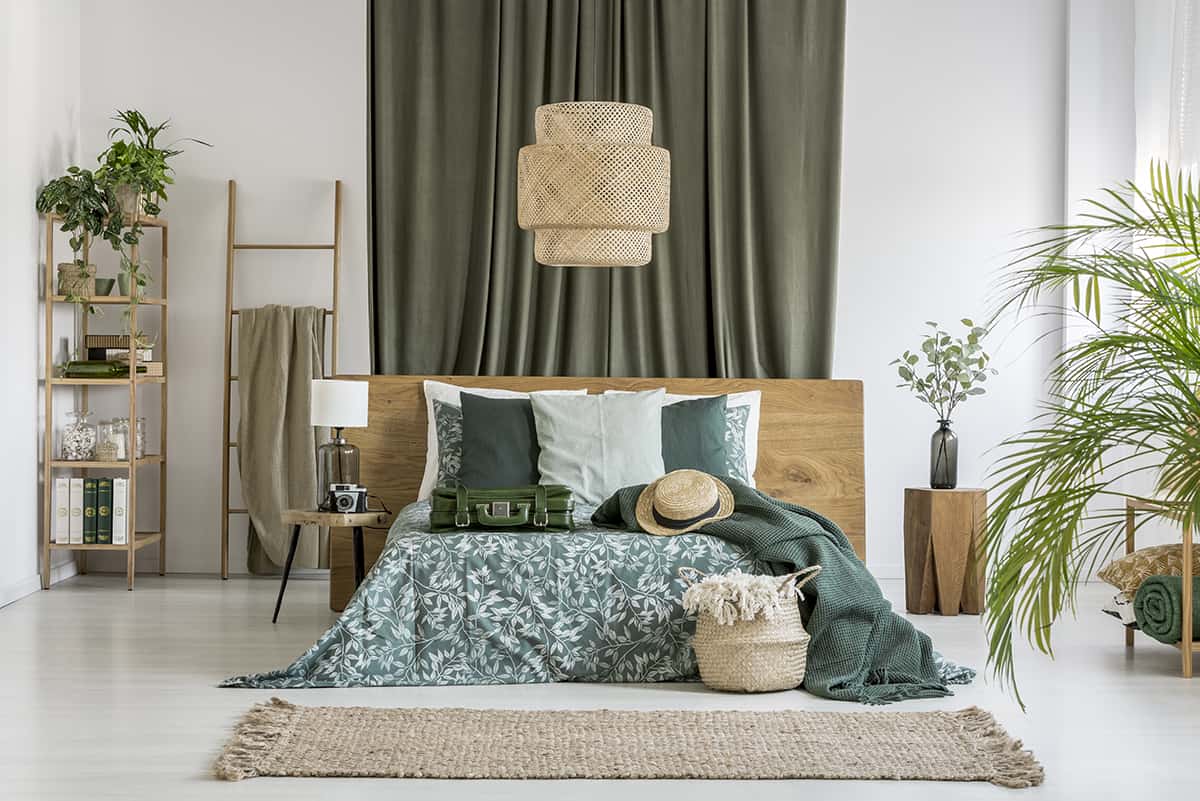 Khaki green is very similar to olive green in that it has an earthy feel, but it has more gray in it as opposed to brown and beige, giving it a cooler feel.
Like olive green, khaki will work well with any color scheme. It pairs well with neutrals but also looks appealing with bright, bold, and neon colors.