'Perfect Greige' is a paint color by Sherwin Williams which encompasses the best attributes of both gray and beige.
This is an enormously popular color that is used to achieve a sophisticated balance between warmth and elegance.
If you want to incorporate greige into your home, consider these colors that will go well alongside it.
All About Greige

Greige is a mix of the words 'gray' and 'beige' because the color itself is a mixture of these two colors. Beige is typically a warm neutral, while gray tends to sit more towards the cooler end of the spectrum.
Combining the two together results in a shade that is warm yet sophisticated, combining the best aspects of each color.
As both beige and gray are neutral shades to start with, the resulting shade achieved when mixing them together is also a neutral.
Greige has been described by some interior designers as the 'perfect neutral' because it offers the contemporary look you get with gray but the softness you get with beige. This makes perfect greige the ideal color for any room in the home.
It has a warm and relaxing tone, making it a lovely choice for bedrooms and living rooms, but it also has a modern edge that makes it suitable for dining rooms, bathrooms, and kitchens.
You can use perfect greige as a wall color and frame it with white trim and molding, or greige also works as a more contemporary choice for interior trim, molding, and doors.
As a neutral, it can work with almost any color, and the fact that it has both warm and cool elements means that it can be used with a warm color palette or a cool color palette.
These facts make greige one of the easiest colors to work with, but there are certain colors that look exceptionally beautiful with greige. These colors are covered below.
Perfect Greige + Olive Green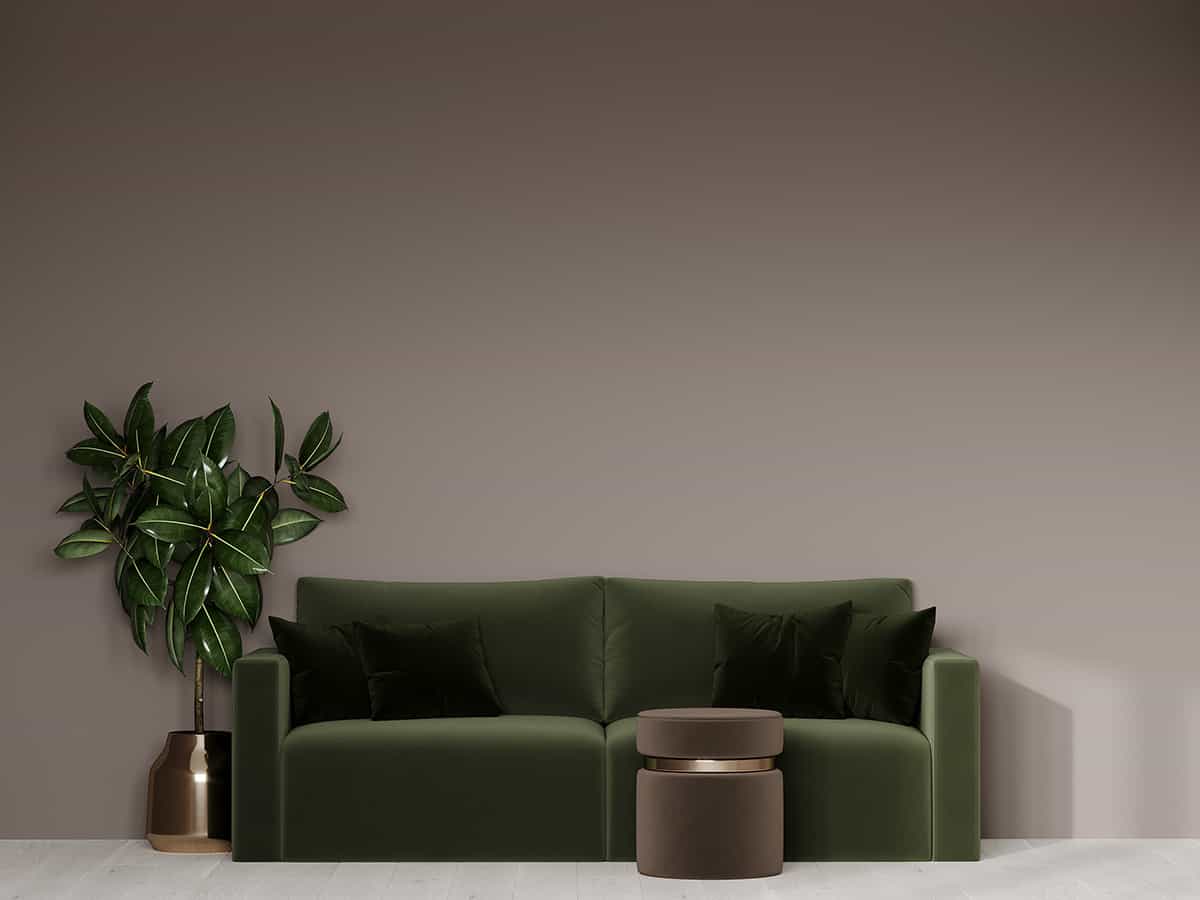 Olive green is the neutral equivalent of green. It is a subtle shade of green with obviously earthy tones, which makes it a stunning accompanying color for greige. Both of these colors are natural-looking colors that are reminiscent of the outdoors.
When used together, this color pairing makes for a modern, casual chic. Encourage the natural theme with linen, cotton, and jute fabrics, as well as houseplants and decor items with foliage or animal print motifs.
Alternatively, this color scheme can work really well for a more contemporary luxury interior style. To achieve this, opt for more luxe fabrics such as velvet and satin, and incorporate some high gloss metals in gold or brass.
Perfect Greige + Cornflower Blue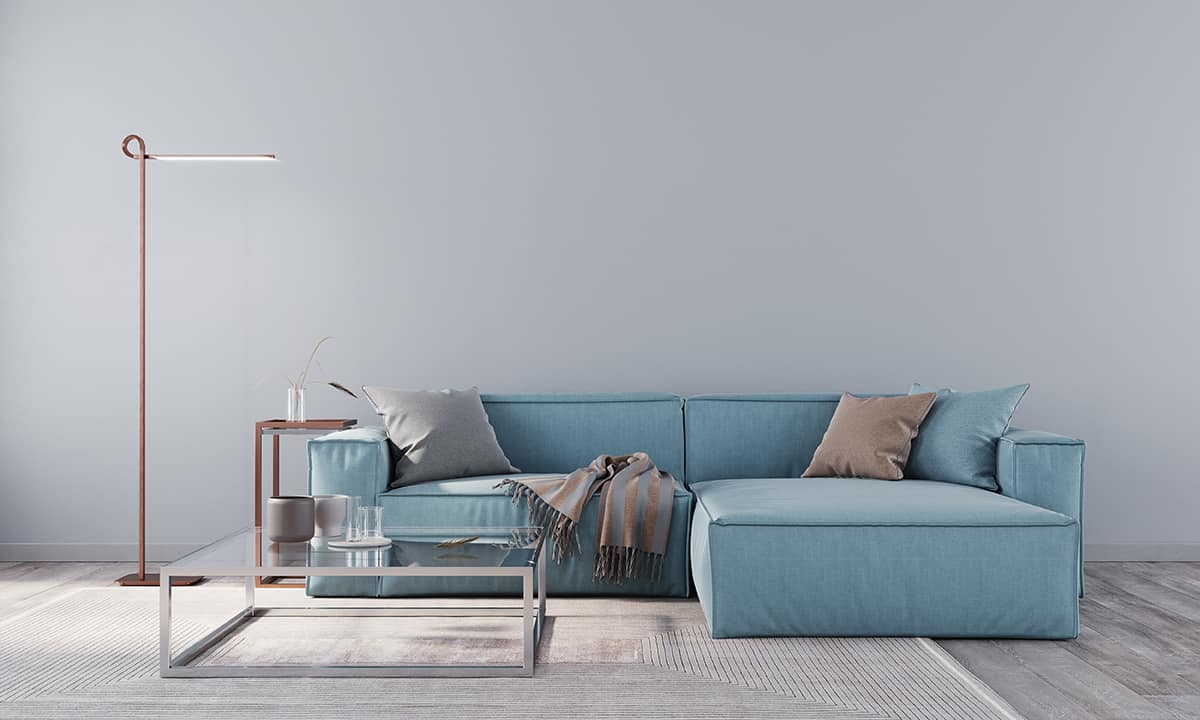 Cornflower blue is a medium shade of true blue. It has both calming and energizing qualities which make it a nice choice for living areas in the home, such as living rooms and kitchens.
Cornflower blue will stand out against greige, but not so much that it provides a stark contrast. The gray elements in greige help tie it in with blue, as blue and gray have a lot of similar characteristics.
To use these two colors together, add a cornflower blue throw to a greige sofa, or pick cornflower blue bedding in a bedroom painted greige.
Learn more about this color in our post on ' What Color is Cornflower? Colors that Go with Cornflower '
Perfect Greige + Tan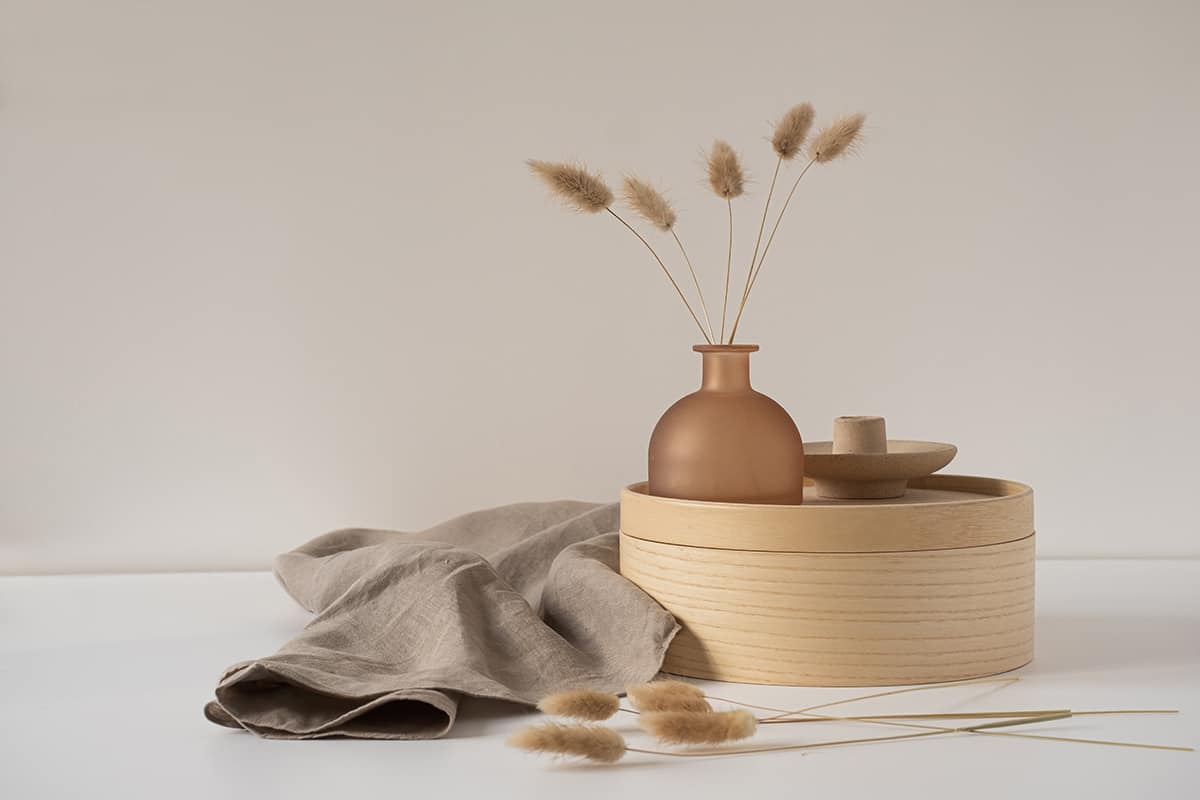 Tan is a rich and warm neutral that can be used with greige if you want to pick out the warm tones in this color. Tan sits somewhere between beige and brown, with some orange hues in it. Choose tan accents in a greige room, such as a tan leather sofa or a knitted tan wool throw.
This color operates as an additional neutral in a greige room, and you could leave these two colors by themselves for a very understated and classic look or add another color to the mix for more variation, such as dusky pink or forest green.
Metallics that work well with greige and tan are gold, bronze, and copper. Copper metallics will look almost like a metal version of tan, whereas gold will provide a subtle contrast.
Perfect Greige + Black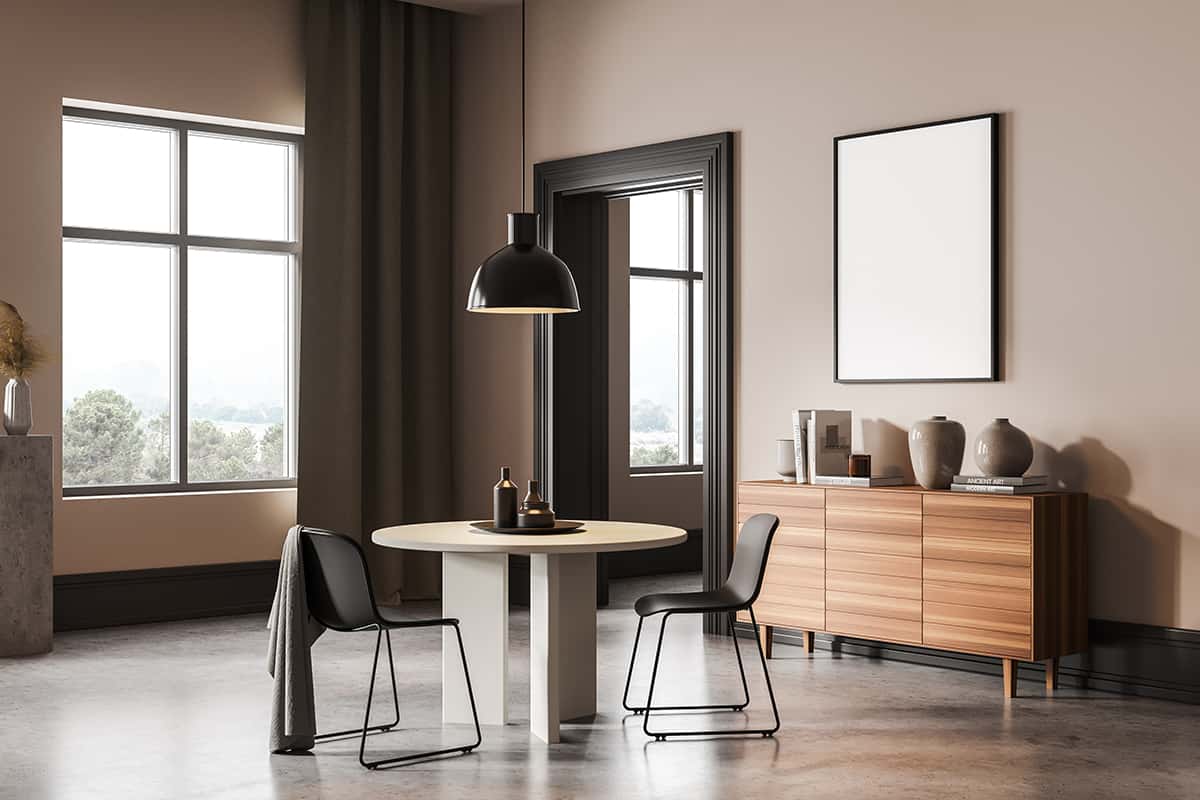 For the ultimate in sophisticated styling, use greige with black. This can be achieved very simply by framing greige walls with black painted wooden trim, along with some black framed art prints hanging on the walls.
Keep the black to a minimum if you want to keep the space quite light, or use black more liberally if you want to create more depth and drama.
Consider black sofas or black kitchen cabinet doors with greige walls. You could also think about reversing these colors by painting walls black and then opting for greige details, such as a greige-painted fireplace or greige bedsheets.
Perfect Greige + White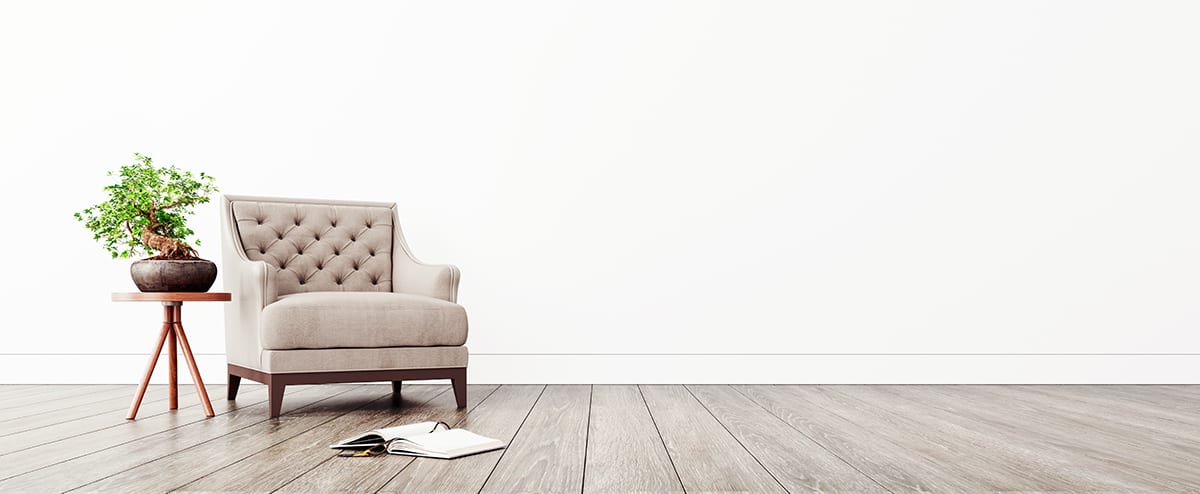 Perfect greige is a beautiful shade that can be used on walls to create a soft neutral theme. If you want to make the space feel light and airy, then white is the ideal accompanying color for greige.
Paint trim, molding, doors, and ceilings in pure white for an elegant contrast, and opt for white accessories such as white cushions, white lampshades, and white candles.
This is a very subtle color scheme that can make a big impact, resulting in an exceptionally classy interior. You could pair this color combo with silver metallics if you want to give it cool and modern air or use gold metal details for a warmer appeal.
Gray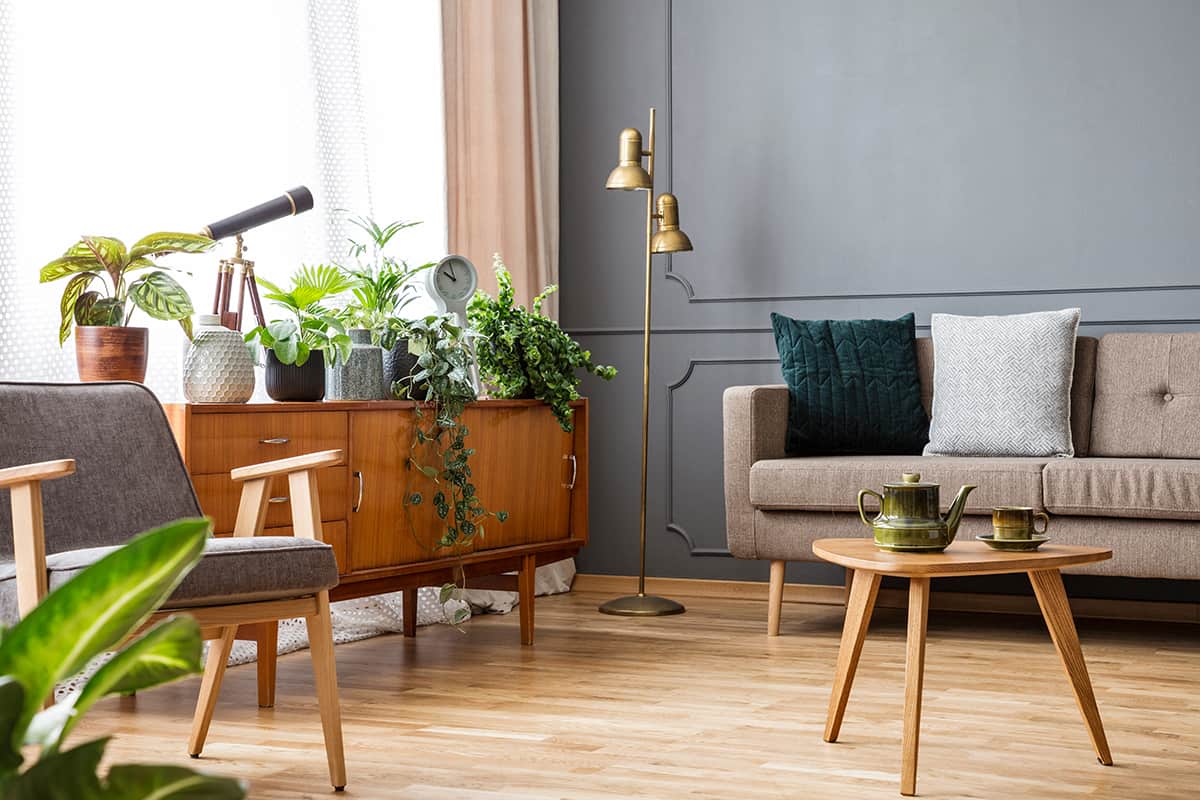 As gray is one of the main components of greige, it makes sense that other shades of gray will go with this color.
If you want to highlight the modern and elegant aspects of greige, opt for gray sofas or gray painted wooden furniture. You could also opt for gray carpets or gray stained hardwood floors.
Beige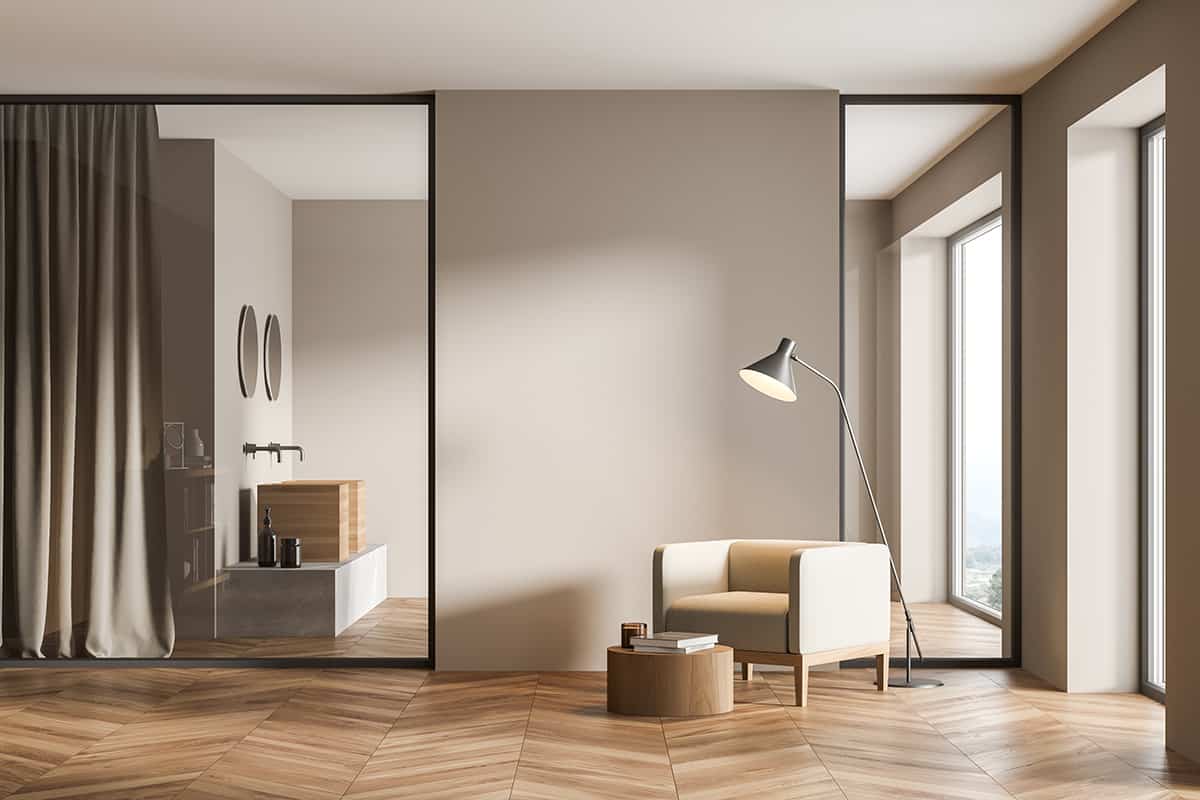 If you want to lean more into the warm aspects of greige, then pair it with beige accents. This could be in the form of beige upholstered furniture or with an accent wall using a beige wallpaper.
You could also opt for pale wood furniture with a beige-colored stain to bring out the warmer tones in greige.