The color brown is one of those colors that are labeled dull and is therefore presumed to be boring, most likely due to its dark shade, as compared to brighter colors like red.
The color brown belongs to the category of colors known as composite colors, which are created by mixing other colors. However, even though some people may consider this color boring, as a neutral shade, brown possesses the rare qualities of being warm and versatile.
There are several colors that, when combined correctly with the various shades of brown, can do wonders both in the decoration and interior design of homes and offices, among others. Several colors blend naturally with brown. Most of these produce beautiful blends which can be used for various purposes.
The colors that go well with brown include white, blue, fuchsia, yellow, mint, turquoise, gold, and orange, among others.
To get a better understanding, this article explains some of these colors and how they can be mixed with brown to achieve the best results.
Brown + White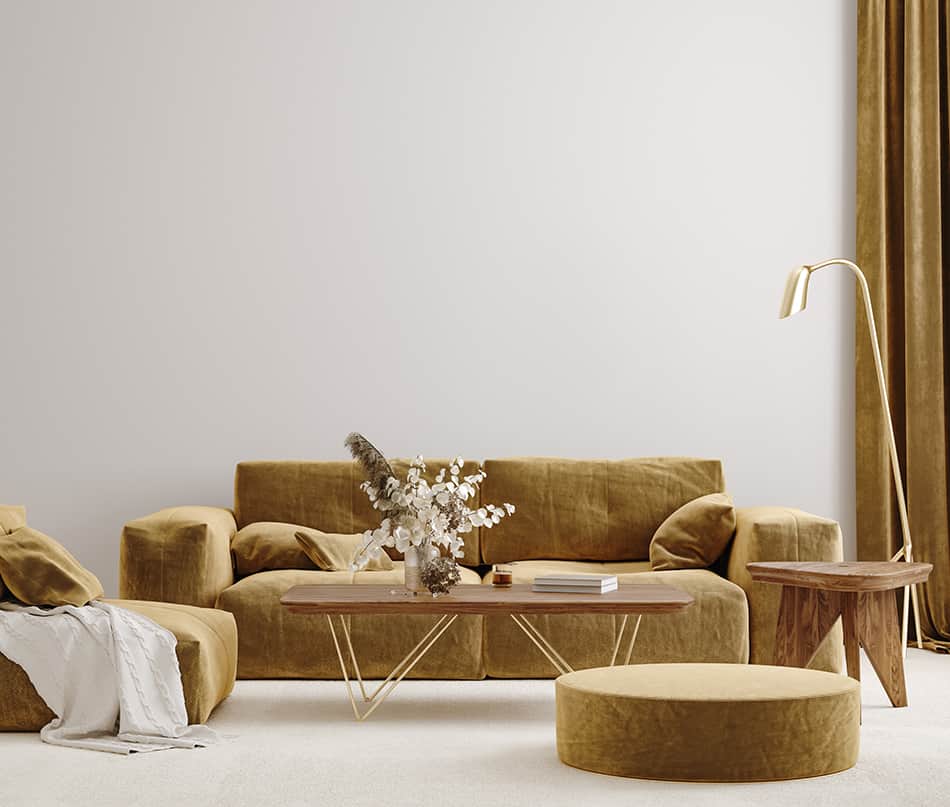 When combined with pure white, brown, especially the darker hues will always be greatly enhanced hence giving it a brighter and more appealing look.
This shade of brown, when used in painting, creates a unique and traditional feel in a room. However, it requires high quality and precise blending to achieve this feat; however, when done right, a mix of white and brown can bring an ambiance that is next to none.
Brown + Blue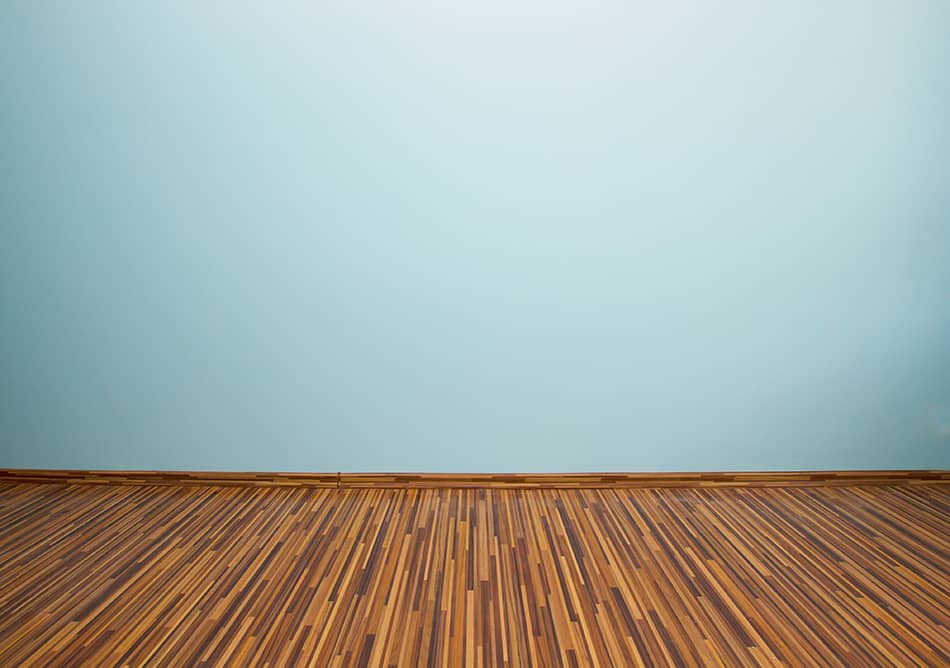 Brown and blue combine to produce a sleek, modern look that is incredibly trendy. Furthermore, these two colors blend perfectly with each other.
This is due to the cooler tone in blue harmonizing perfectly with the warm brown. You can try this color combo to any part of the house, but more preferably, it would blend perfectly in the living room, the bedroom, or even the bathroom due to the peaceful and traditional ambiance that it brings to its environs while at the same time painting a picture of a somewhat modern outlook.
Fuchsia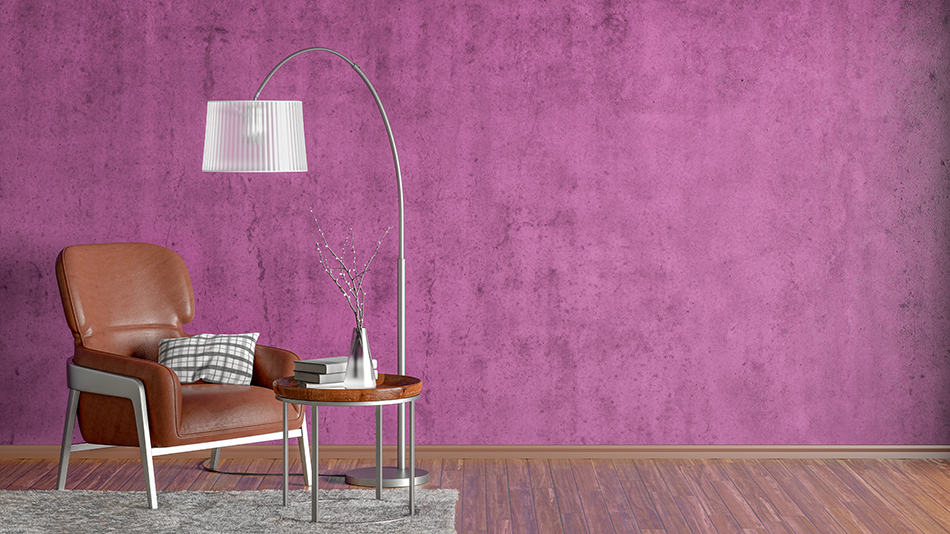 When paired with dark shades of wooden cabinetry, various shades of fuchsia on the walls add a lease of life and excitement to every room of the house.
Furthermore, when added to a room with brown as its foundation, this unique blend can transform any room, making it appear a bit more feminine and energetic setting simply by the ambiance it creates. These two colors combine to create a lot of depth, adding a sophisticated feel to a room whilst enriching the space within.
Brown + Yellow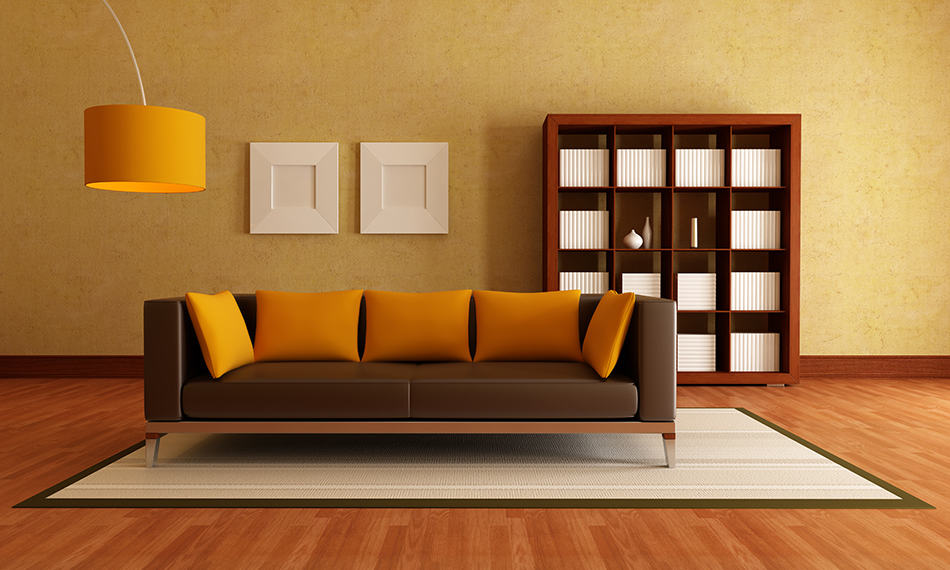 Yellow is a beautiful color that blends beautifully with brown to make any room look magnificent. As you must already know, light yellow always looks lovely and fun and, when mixed correctly with brown, adds style and elegance.
Furthermore, brown furniture in a room blends well with the yellow undertones in furniture, such as the bookshelf reflecting wonderfully against the neutral background bringing together the best of both worlds, a touch of traditional and modern outlook all in one.
Brown + Mint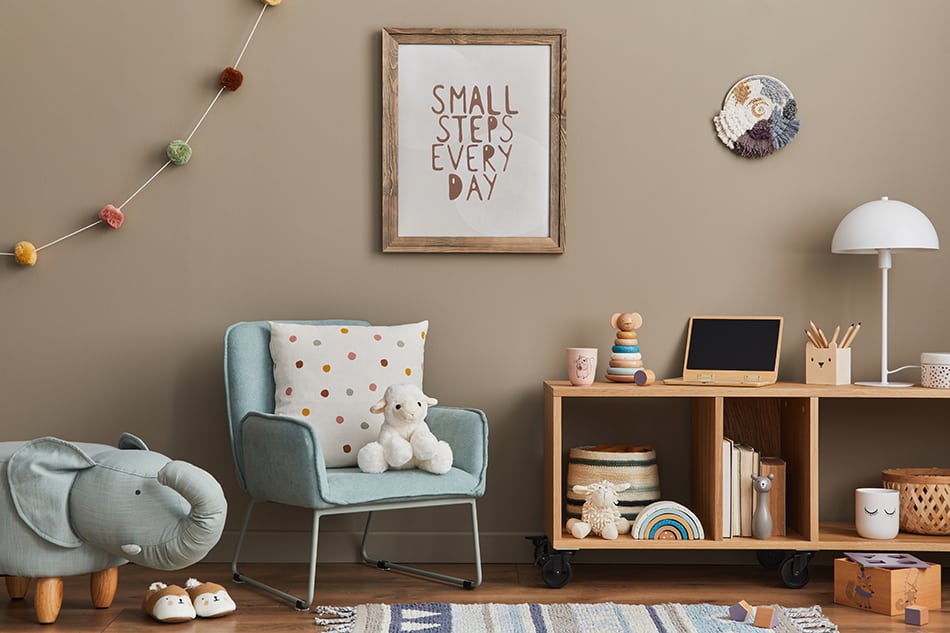 A mix of some good old brown blended together with this beautiful color would go a long way in beautifying and adding life to any living space. Mint has been said to bring some peace and tranquility to a space, so that's an advantage too.
Mint can also sometimes appear a bit greenish, and this color is said to balance out emotions. So this color is always a welcome development in living spaces. Introducing this wonderful shade of green to the brown furnishing in your home would be a unique and daring combination. It is also a way to usher in a new trend which would be a good break from the traditional, all too familiar setting.
Brown + Turquoise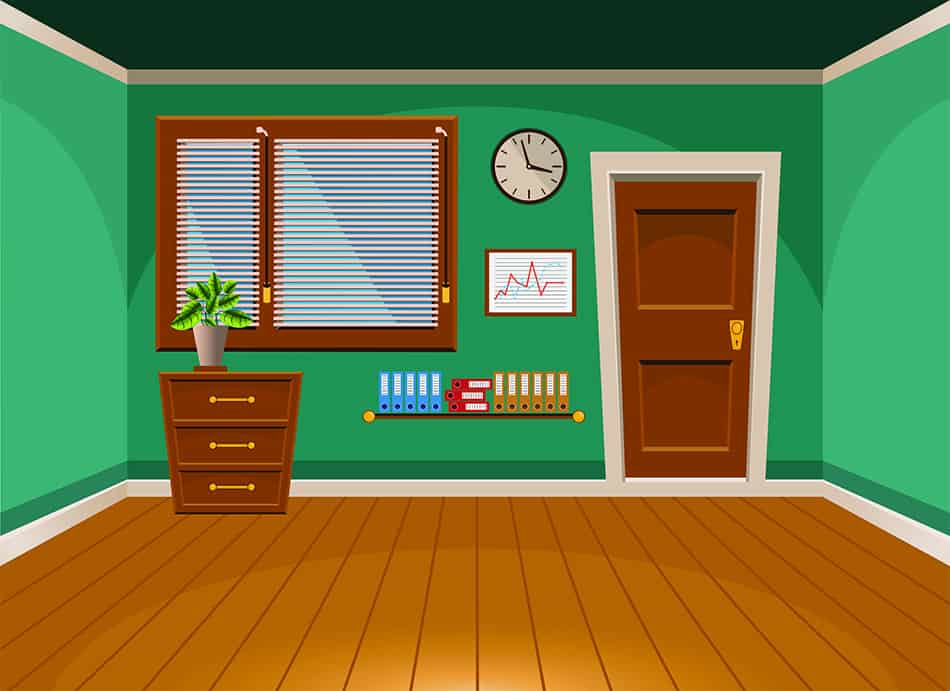 Brown is a beautiful color combination with turquoise. Many households right now are rocking that turquoise blende with a shade of brown. It is not only modern but also sleek and does wonders to living rooms as well as bedrooms.
These two colors also allow you to go for a range of different designs as they complement each other beautifully; hence they are easy and flexible to work with. Both colors can be blended to fit any style preference, either contemporary or vintage.
Brown + Gold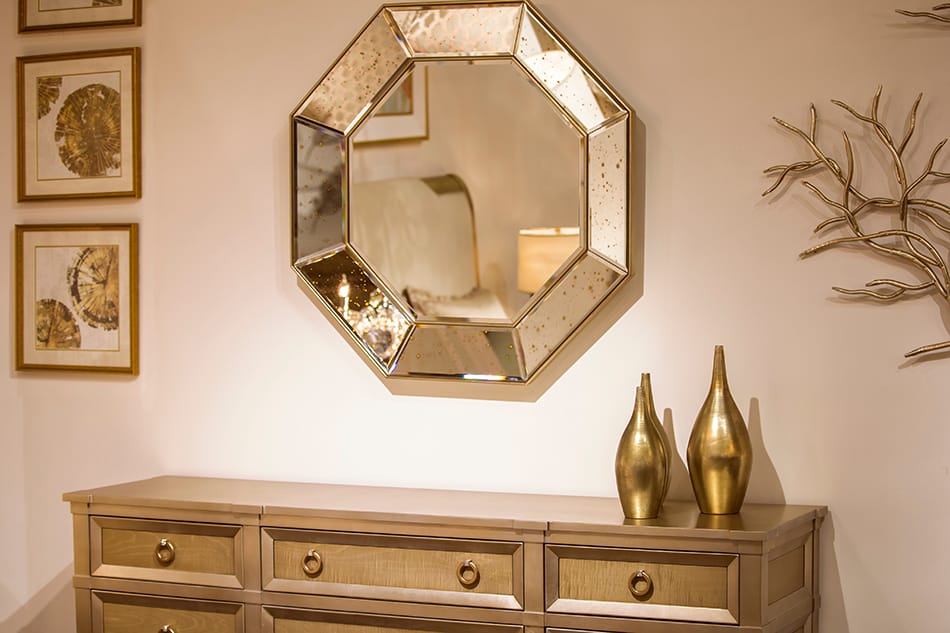 Now, this is one color that represents elegance and class. Gold as a color possesses a bold and mystic trait that tends to illuminate and stand out from the rest of the colors. However, when mixed with dark brown, the result is a toned-down, usually shiny appearance, which can suit your space well, bringing that robust and classic ambiance to your living room.
Combining these two colors comes across as a luxurious, refined outlook that brings class to the living space. Whether it is the golden undertones on the table lamp or the designs on the floor or on the walls, this blend brings out an aspect of "royalty" and class in any household.
Brown + Orange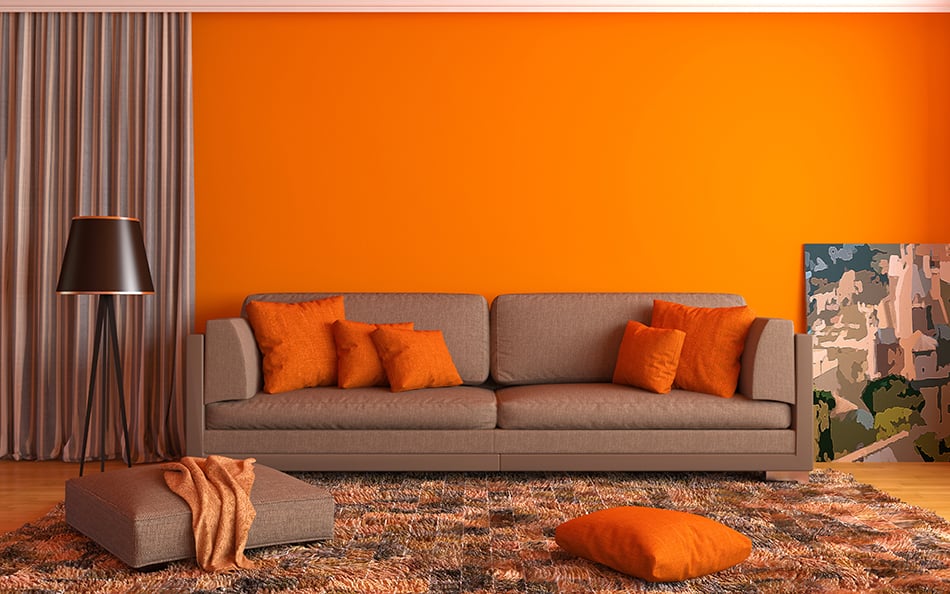 Everyone would agree that orange is one of those loud colors that are pretty difficult to match. However, orange is the new black. This color has a certain warmth to it. It's been said that red is hot, orange is warm, and grey is cold. The warmth of this color generally combines well with neutral brown to produce a brilliant contrasting effect.
When these two colors are put together, they create a trendy, modern, and sleek outlook. Chocolate brown sofas complement orange center tables as well as wooden flooring.
Brown complements orange uniquely and boldly as this is a different style away from the normal conservative look. There is also a touch of sophistication and charm throughout the room, courtesy of the orange undertones, which could fill up a living room.
Rose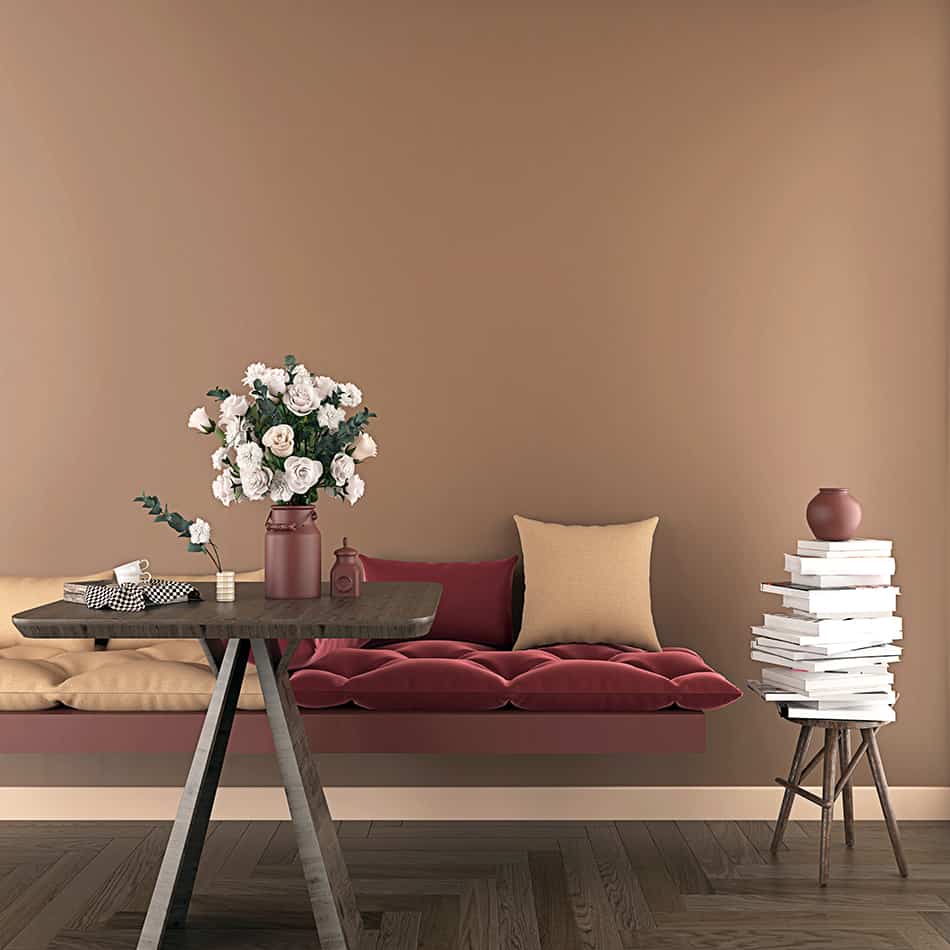 This is one color many people might not be familiar with; however, imagine a shade halfway between magenta and red; as the name suggests, it's just the color of a rose.
Rose combines well with brown to create a robust yet feminine atmosphere. Its ideal for living spaces and bedrooms, these two colors blend well to bring out a luxurious and cozy setting as well as a beautiful and comfortable atmosphere.
They are also flexible and easy to work with, and they offer a wide range of design options that may suit the needs of older, more conservative people more than that of the outgoing, young, and hip.
Brown + Copper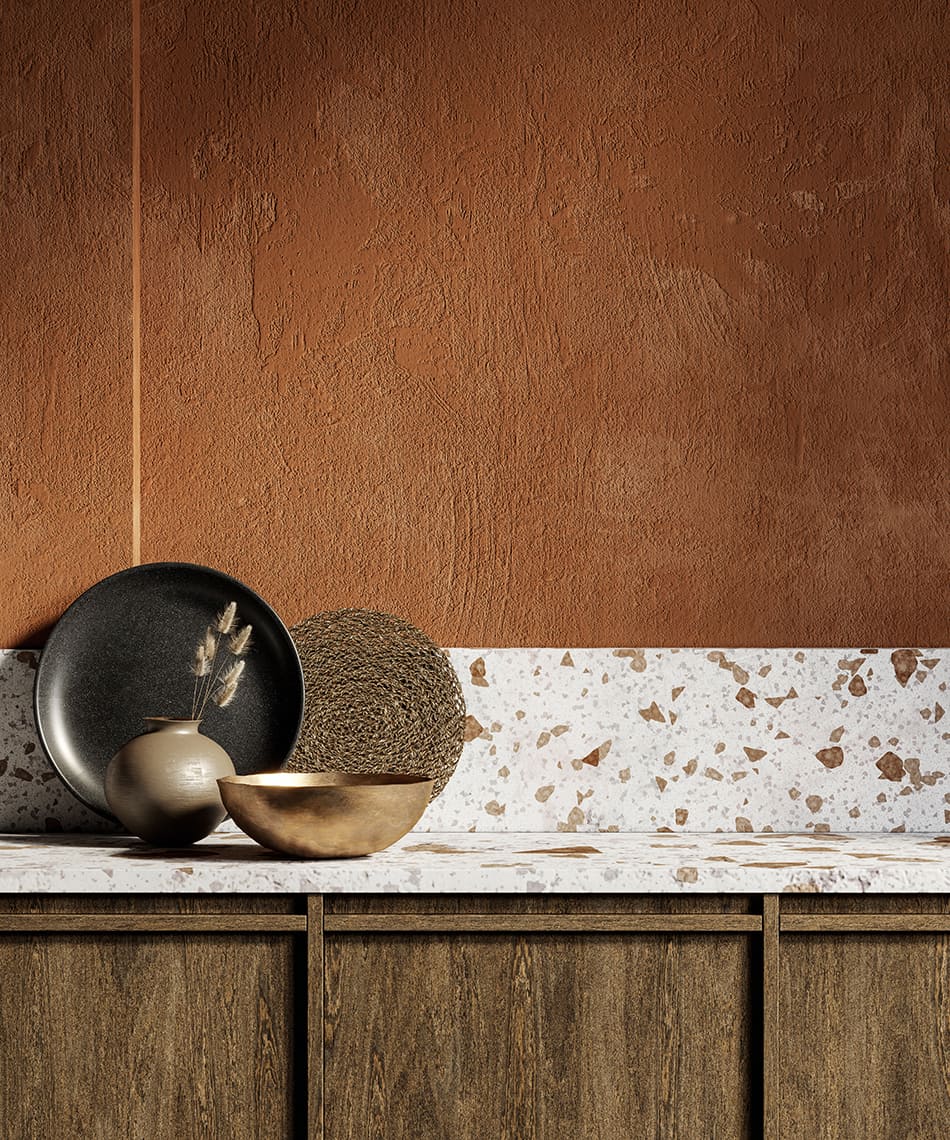 When accented with a rich shade of copper, dark chocolate brown can give a cool and trendy look to your living room. You can create an inviting and pleasant atmosphere that is energetic with this one-of-a-kind blend of colors.
The silky hues or brown are well complimented by the red undertones of copper, producing a robust yet soothing ambiance in your room.
Brown + Purple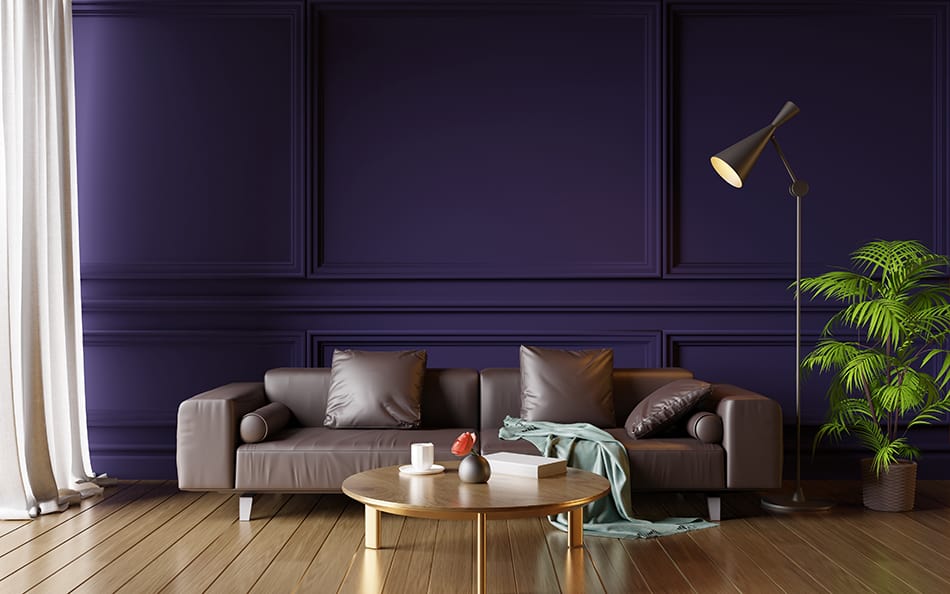 The color purple belongs to a group of colors that one may not expect to look good on brown, and then it just does. Since they are both deep colors, they create a cozier atmosphere; hence they are used for large spaces as compared to bright colors, which would have a reverse effect in big spaces.
The depth of these two colors together enriches the space and creates a feeling of sophistication. The best way to compliment a brown cabinet, for instance, is to use a less saturated purple with a gray or brown undertone.
If you like some purple color choices, see our guide on colors that go with purple.
Brown + Pastels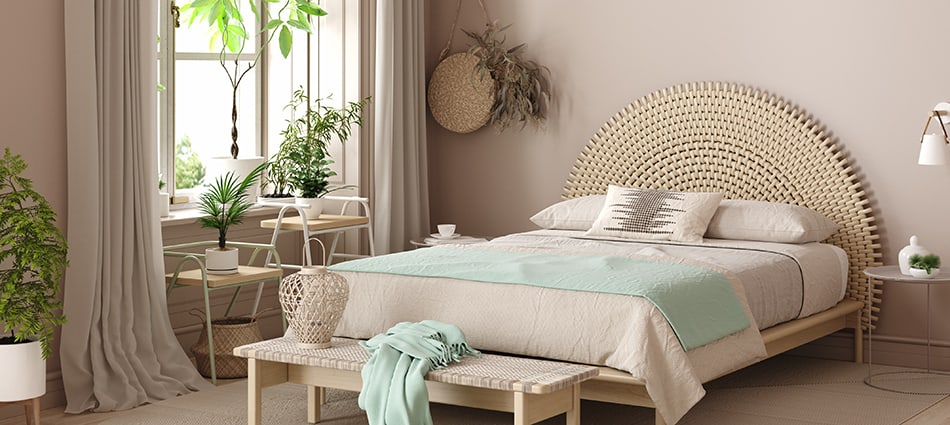 Many people are grown used to blue being paired with green or pink due to them being pastel colors. However, combining a bit of brown with pastel colors will give a room a classier look.
This makes a beautiful combination as pastel colors have kind of a light brown shade, so finishing it with a darker shade of grey does the trick. Furthermore, your bedroom, for example, doesn't have to be too monotonous, especially if you like bright colors.
Adding a touch of brown on the furniture, like the bed or sofa, for instance, breaks off the colors nicely and creates a more complete and rich look.
Brown + Warm Hues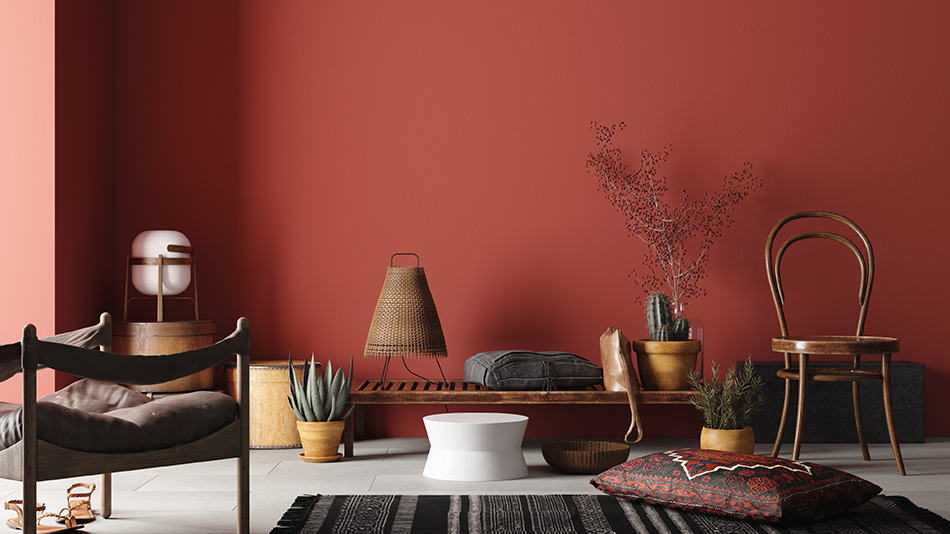 Different shades of a few colors, such as orange, red, and yellow, blend very well with brown. These colors are generally referred to as warm hues.
These also happen to be the natural colors that remind us of autumn hence why they are considered warm colors. By choosing one of them and adding a touch of brown, the room achieves a comfortable, warm and complete look. You can also experiment further by combining more than one of these warm hues with brown or just pick the one that most appeals to you.
Black and Brown
Since both black and brown belong to a category of colors known as neutral, many people assume that when they are put together, they won't blend well.
However, on the contrary, they blend very well together. For instance, black combines well with brown, especially if the brown is the shiny furnish. Some great places to pair black and brown in the home are on the sofas, the dining tables, and the cabinets. Basically, any shade of brown or black can combine well together to bring out the essence of a living room.