Antique white can be a confusing color because people expect it to be a shade of off-white when actually it is more cream than anything else. Cream itself is thought of as a neutral shade, but it is created by adding a neutral base to yellow, which means it has very warm undertones.
The warmth in cream and antique white can make them difficult to match with other colors, but they can look very classic if you pair them with the right shades. Here we will look at some of the best colors to use with antique white and tips on using this shade in home decor.
Neutralizing Antique White
Antique white has a yellow-orange base, which can look dated or dingy if paired with a color that is a lighter shade or a similar shade in terms of intensity.
Antique white is a very popular paint choice for trim and molding around the home because it is a warm neutral, which offers something a little different from the obvious option of white. However, after painting all of the trim and internal doors in the home in antique white, many people find that the color looks old-fashioned or even a little musty.
If repainting all of your trim doesn't feel like a task you want to embark on, you can instead use other colors in your home to balance out the warm tones in antique white to neutralize it. The best way to do this is by using a shade of brown that is at least two shades darker than antique white.
You could paint walls in this color or add throw blankets and cushions in brown to a room instead. The warm tones in the brown will blend with the warmth in antique white and will have the effect of making it seem less yellow and intense.
Compared with brown, antique white will look paler and more like an off-white than a pale orange-yellow.
Contrasting Antique White
If you want to create a contrast with antique white, then choose cool tones. These will also need to be at least two shades darker than antique white in order to avoid the color scheme from looking washed out.
Shades of blue with gray undertones or shades of gray with green or blue undertones will make a contrast with antique white and make it feel more intensely warm.
This will also result in the antique white looking more creamy, with a more obvious yellow-orange tone. Green is also a nice color to pair with antique white to make it stand out.
Using cool tones alongside antique white will not just make the antique white appear more intense; it will also intensify the strength of the cool color you have chosen. This makes antique white a good option for trim if you want to make a cool-colored room feel more vibrant.
Antique White for Walls
Antique white is a stunning color of paint to use on walls because it is a warm neutral that doesn't force its personality onto the space but brings a subtle amount of comfort to the room.
However, it can be a difficult wall color to match to trim. If you want to have antique white walls, then you should opt for trim in a darker shade.
A pure white trim against antique white walls will make the walls look dingy, so avoid this common mistake, and instead opt for a tan-colored trim or a trim paint in a cool muted shade.
How Light Affects Antique White
The type of natural light you get in a room affects the way that our eyes process color, and so the aspect of your home and the ways your windows face will play a big part in determining how a color appears when painted on the walls. This is the case for all colors, but antique white especially so.
Rooms with north-facing windows do not get strong levels of daylight, so using antique white on your walls would be a really good way to make this type of room feel more warm and welcoming because the lack of natural light can make the room feel cold and uninviting. This color will also have a similar effect in east-facing rooms.
If your room has a south-facing window, then it will be flooded with natural light throughout the day. When this type of light shines on an antique white wall, it will make the color feel even brighter and warmer, with more of a yellow-orange glow.
As antique white has a yellow-orange base anyway, this might be too intensely warm for some people. A room with a west-facing window will also have this effect on antique white, though to a slightly lesser degree.
If you want to use antique white paint as your wall color, then it's important to consider the effect that natural light will have on it in your chosen room because it can make the color appear dramatically different from how it looks on the color swatch.
It is for this reason that it is so important to apply tester pots on your walls and observe them at different times of the day to see how the light transforms the shade. You should also apply the tester pots on different walls in a room, as this can also change the resulting color.
Colors to use with Antique White
Beige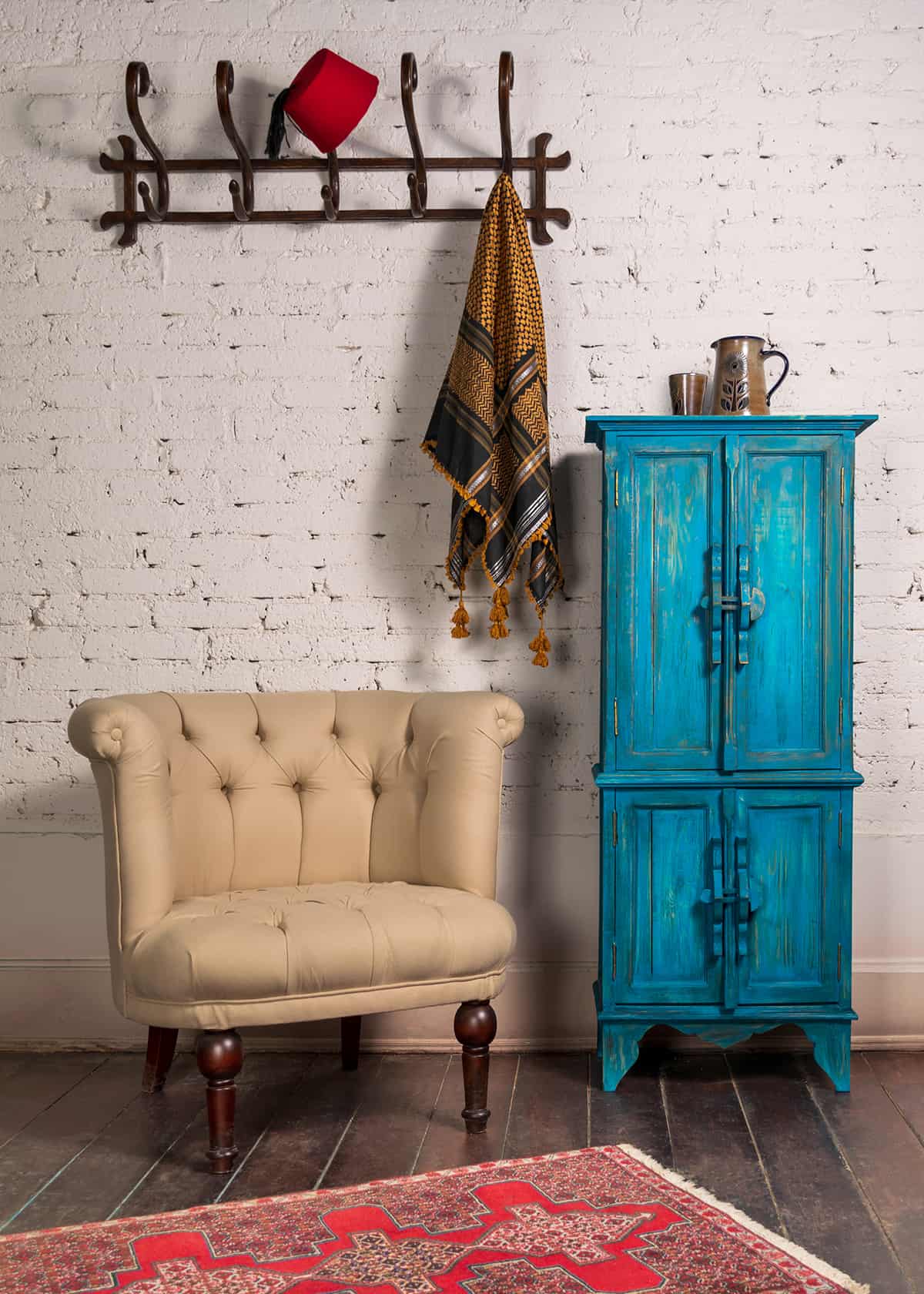 The antique white and beige color combination is a great choice to create a warm and traditional look in a home. Be sure to use a shade of beige that is, at a minimum, two shades darker than antique white to avoid making the antique white feel outdated.
Consider antique white walls and dark beige trim in a living room, and add tan-colored leather sofas and plush beige cushions.
This will make for a comfortable and welcoming room that feels bright yet warm. These colors will also work well in a bedroom if you want a space that envelops you in warmth without feeling dark or dull.
Brown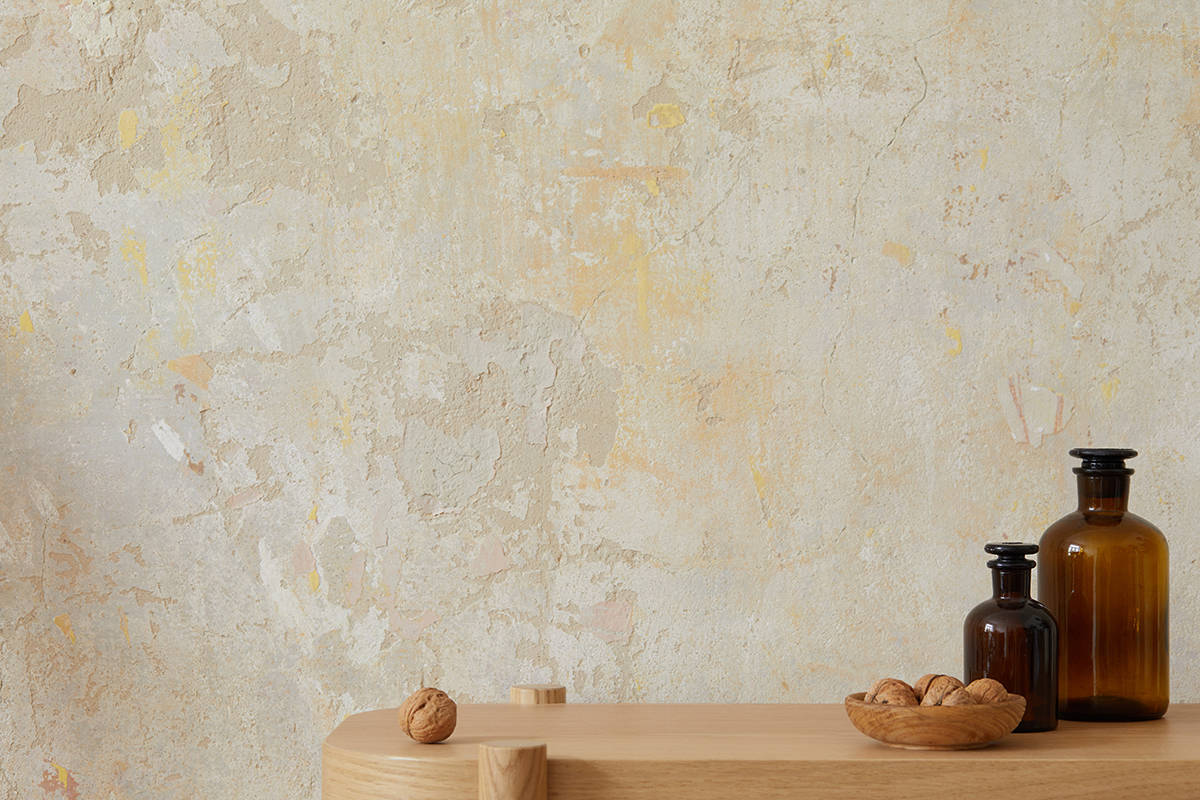 Brown and antique white make a rich and inviting color combination that can be modern and soothing. Paint walls in brown and use antique white for trim and internal doorways.
You can achieve a natural contemporary feel with these colors by choosing woven baskets, a jute rug, and some dried pampas grass displayed in a terracotta clay vase.
If you'd prefer a brighter feel, switch this color scheme around, using antique white for the walls, and brown for sofas or bed linen.
Green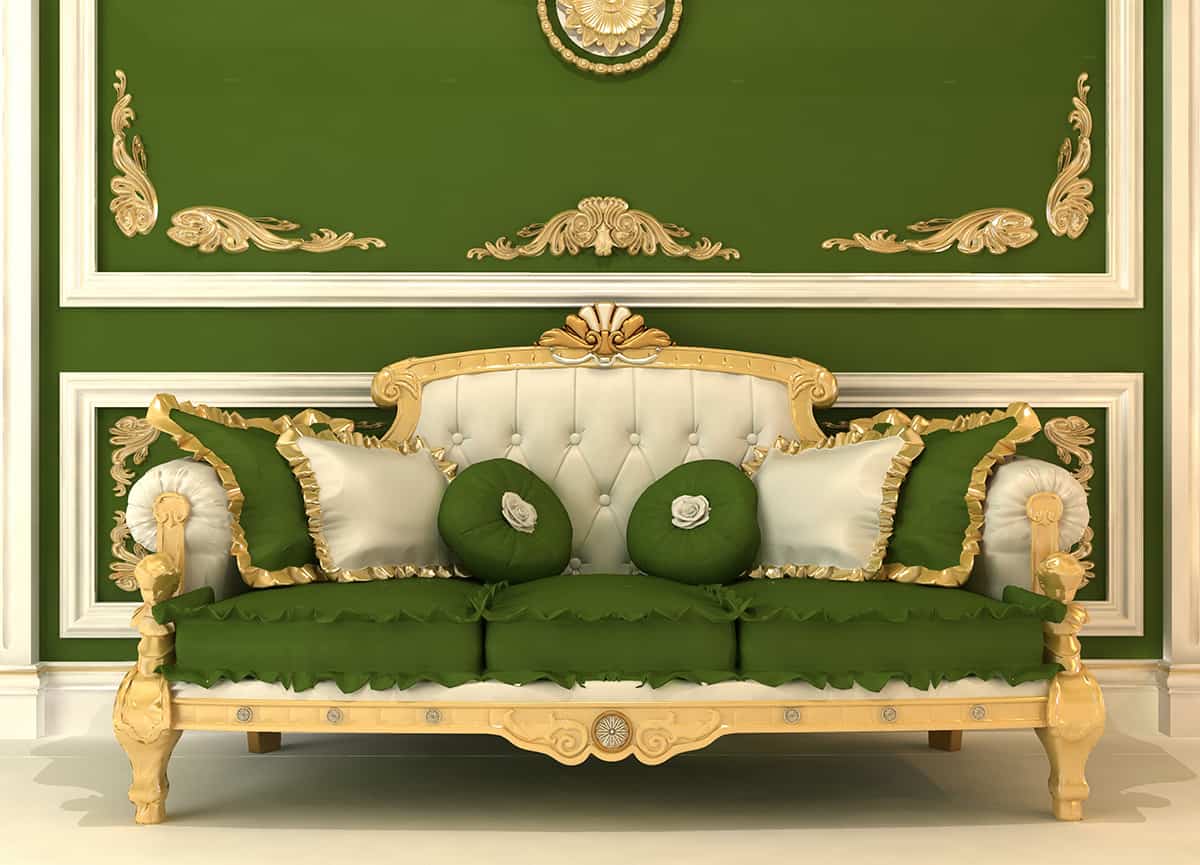 Use earthy shades of green with antique white for a natural style of space. Olive green, moss green, and khaki green are all good options as they have neutral bases, which means they won't create such a heavy contrast against antique white.
Paint walls in green and use antique white for trim and molding, as well as accessories such as cushions and curtains.
Antique white frames will also be a nice addition hanging on green walls. This color scheme would also benefit from some tan or beige accents, such as woven rattan planters. This will help to define the natural theme, and it will also help to balance out the warmth in the space.
Blue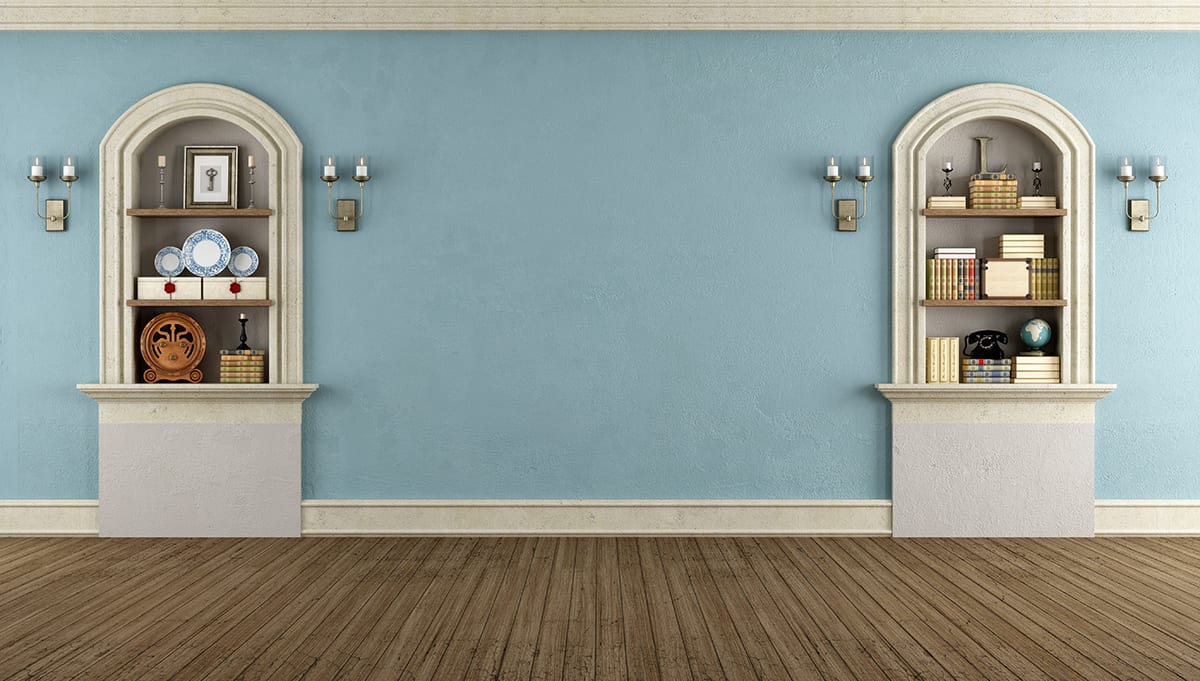 Antique white is a color that can be paired with most shades of blue but be aware that the darker and more intense blue you go for, the more warmth will show in the antique white. This means that with navy blue or royal blue, antique white can end up looking like a pale yellow or pale orange.
Medium blues like denim blue or aqua are a nice choice with antique white to create a casual and calming atmosphere. This works particularly well in coastal-style decor and beach-themed rooms.
Paint walls in antique white and paint the trim in a mid-shade of blue-green, then accent the space with blue cushions and blue curtains.
This will make for an airy and breezy feel that works really well in rooms that get plenty of natural light, but it can also be used in a room with less natural light to create a feeling of casual warmth where one did not previously exist.
Gray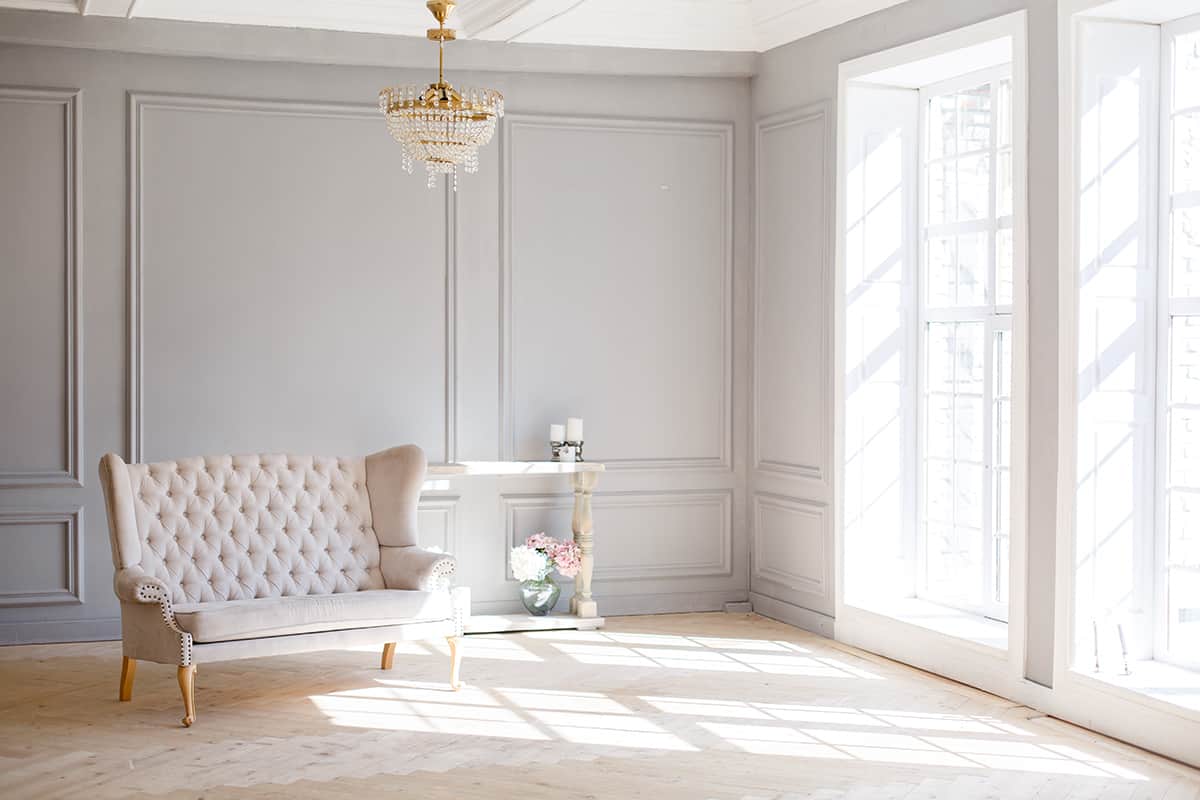 Gray is a really popular color amongst people who like antique white, and it is one of the most stylish colors to match this shade.
When making a color combination of gray and antique white, you will need to make sure the gray shade has a cool base. This means the gray will need to have blue, green, or purple undertones, and it should not look like it has any hint of beige or brown in it.
The gray will also need to be at least two shades darker than antique white, and in fact, the darker shade of gray you choose, the better the colors will look together.
Charcoal gray or slate gray are excellent colors to use with antique white that will create a classic modern style.