Chrome is a metal material that is made by plating a metal object with a thin layer of chromium. The resulting effect is a metal that looks like silver, but it will be much less expensive, therefore making it a popular material to use for metal fixtures and fittings in home decor.
It is a strong and hard-wearing material that is commonly used in bathrooms, for example, as a finish for faucets and showerheads.
Chrome can have a high-shine finish, but it also comes in brushed and satin finishes, which are very popular, with a more matte appeal.
If you have chrome accessories or fittings in your home, check out this guide to find out what colors go best with chrome and how to incorporate chrome furnishings into your home for an impressive style.
Chrome in Interior Design
Chrome first became used as a decorative material during the 1920s, and it has not waned in appeal ever since. The art deco era of design used chrome heavily as a material to make the frames of chairs and tables, as well as chrome bases for lamps.
The retro look of the 1950s is also heavily dependent on chrome decor, with swivel bar stools being one of the most defining pieces of furniture for this style.
For a retro decor in your home, high-shine chrome base bar stools are essential, ideally with faux leather seats in a bright and bold color such as cherry red or turquoise.
Chrome continued to be a favorite material chosen in design throughout future decades. In modern and minimalist design, chrome-framed furniture is a key look, taking on angular and sleek shapes in satin and brushed chrome finishes.
Today chrome is still a popular choice of finish for hardware and fixtures, and fittings in homes, particularly in kitchens and bathrooms. Chrome is the most popular choice of finish for faucets and showerheads, and as such, bathroom accessories will often incorporate chrome touches to match the other metal hardware.
This can include chrome robe hooks, toilet tissue holders, towel rails, and light pulls. Throughout the rest of the home, chrome is also a widely chosen finish for light switches and electrical outlets in modern-style homes.
Colors that Go with Chrome
Black + Chrome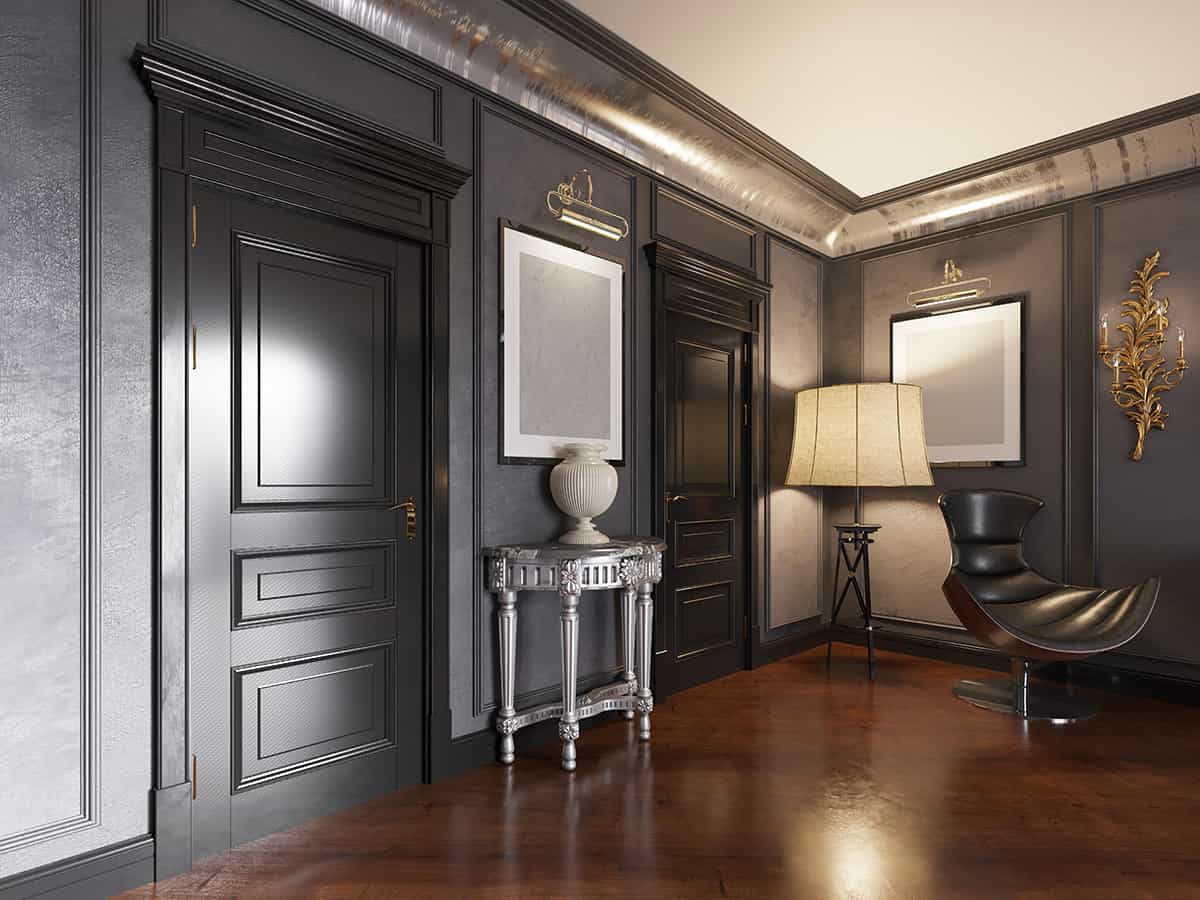 If you want your chrome fittings to really shine, then put them against a black background. For a bathroom or kitchen, choose black marble tiles for your backsplash with chrome faucets and plumbing fittings.
Black creates the perfect sleek and dark backdrop, which sets off shiny chrome for a high-end, glamorous look. Black and chrome also work really well for light fittings, for example, a chrome lamp base with a black light shade attached.
White + Chrome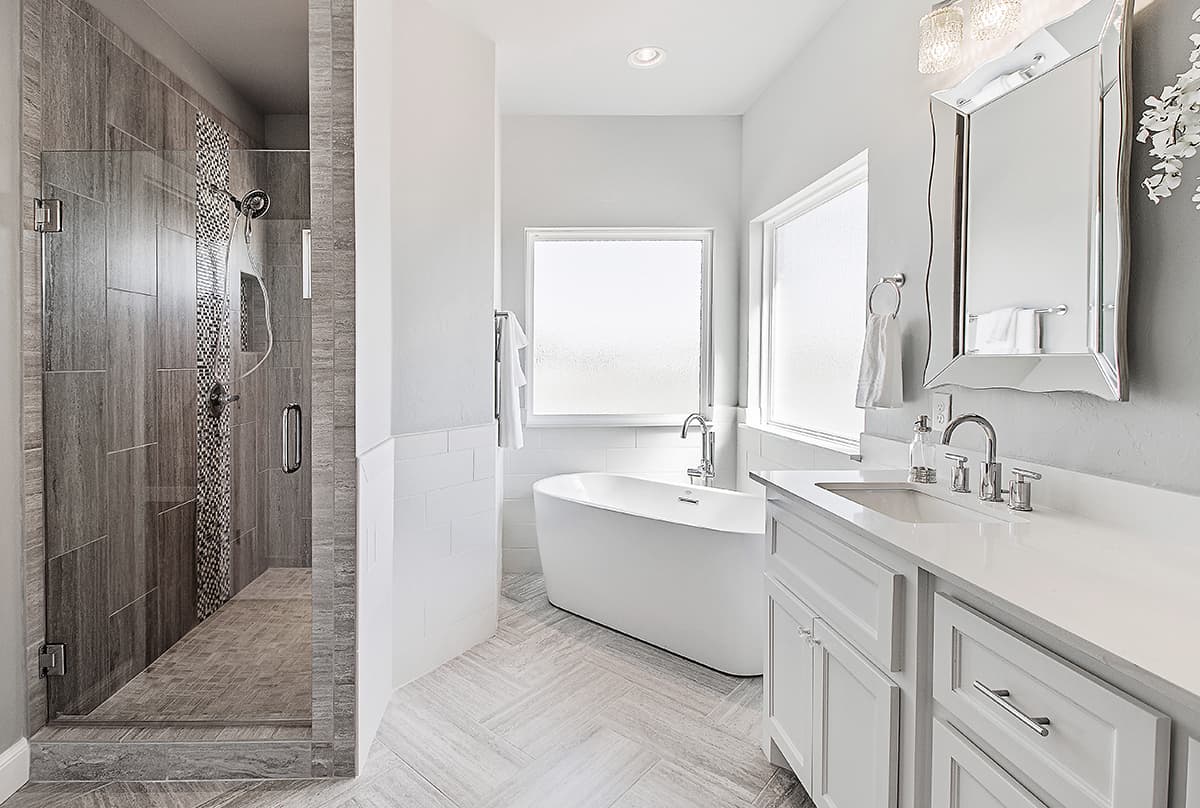 White and chrome are a lovely color pairing for fresh and elegant decor, and they also work really well for a modern festive theme. For a truly contemporary Christmas tree, decorate your tree with white and silver baubles, and use chrome, festive decor such as chrome stocking holders with fluffy white stockings.
In a bathroom, choose modern white fittings for your toilet, bath, and shower tray, and continue the white theme with glossy white tiles on the floor and walls. Accent this with chrome faucets, towel rails, soap dispensers, and toothbrush holders.
If you like antique or traditional styles with a modern twist, then combining the design of antique items with chrome finishes can be a really stylish way to achieve this. A great example of this is a free-standing clawfoot bathtub with a traditional roll-top design, with glossy chrome feet.
The combination of antique designs with chrome finishes makes for a fun and quirky take on interior decor. Like black, white allows chrome to stand out, but to a lesser degree because chrome doesn't contrast heavily with white. This makes it a good choice for a more subtle decor that doesn't have bold accents.
Gray + Chrome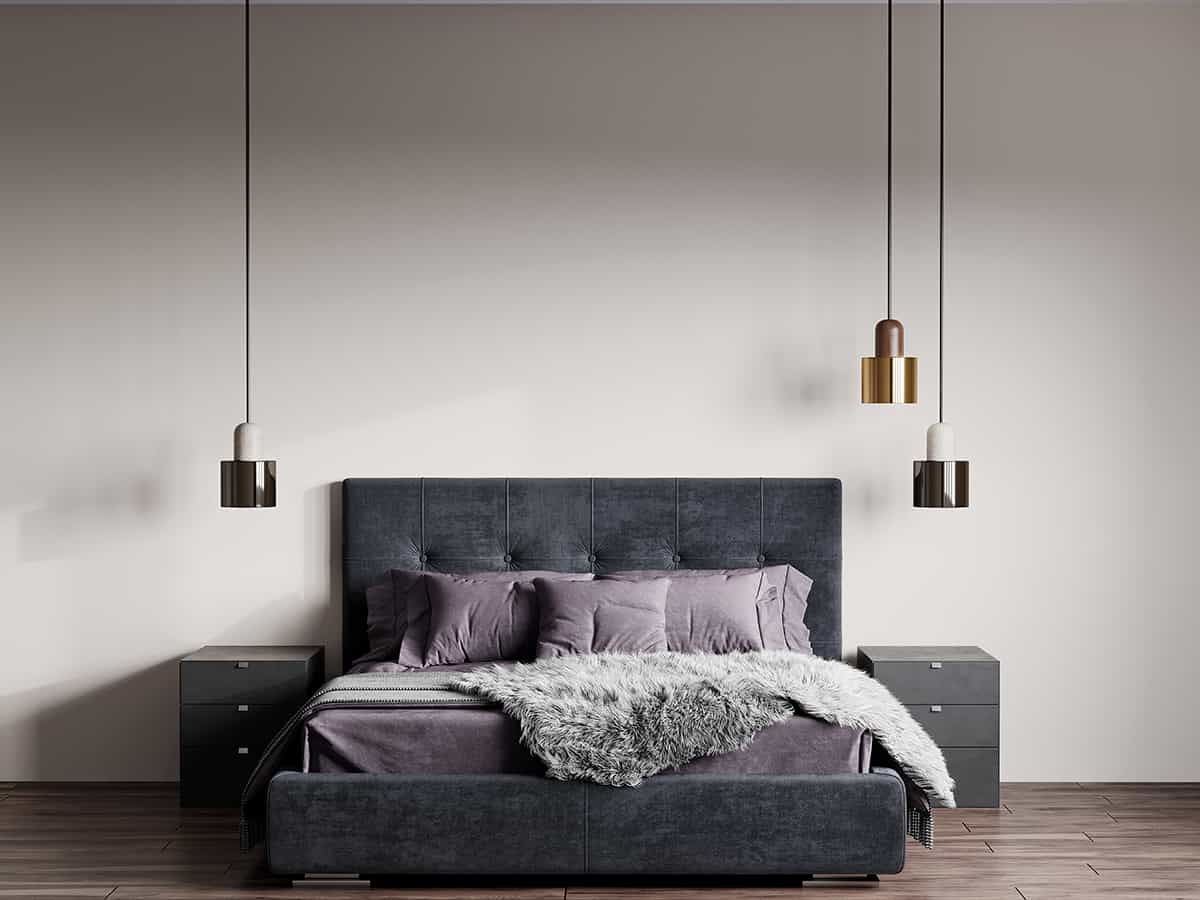 To update the look in any room with chrome fittings, a cool shade of gray is the ideal choice. Gray and chrome both have cool energies that give a fresh and easy aesthetic to a space.
Choose a pale shade of gray for a subtle contrast or a darker shade of gray to make the chrome features stand out and become a focus in the room. High-shine chrome will stand out best against a gray backdrop, but brushed or satin chrome can also work well for a subtle, low-key look.
Red + Chrome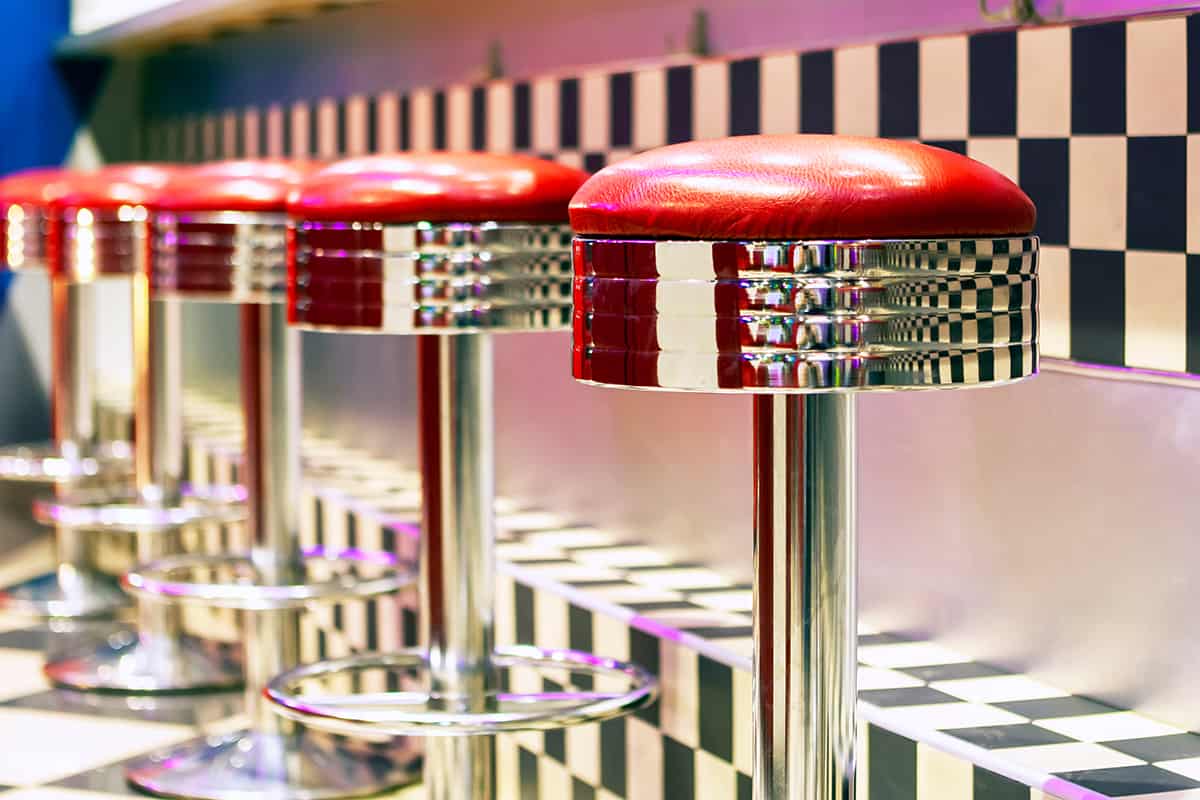 Bright cherry red and glossy chrome are a gorgeous, bold pairing. For a retro look, this is the ideal combination. Imagine a red jukebox with high-shine chrome handles or a chrome swivel bar stool with an upholstered red leather seat.
Red is a rich and warm color that balances out the cool energy in chrome, and the two, when set next to each other, really allow the opposing color to come to life. Darker shades of red can also work with chrome, but this will result in a more modern finish.
In the kitchen, red accessories with chrome details can be a good way to incorporate the colors into the space, for example, a red blender with a chrome base or a red kettle with a chrome handle and buttons.
Blue + Chrome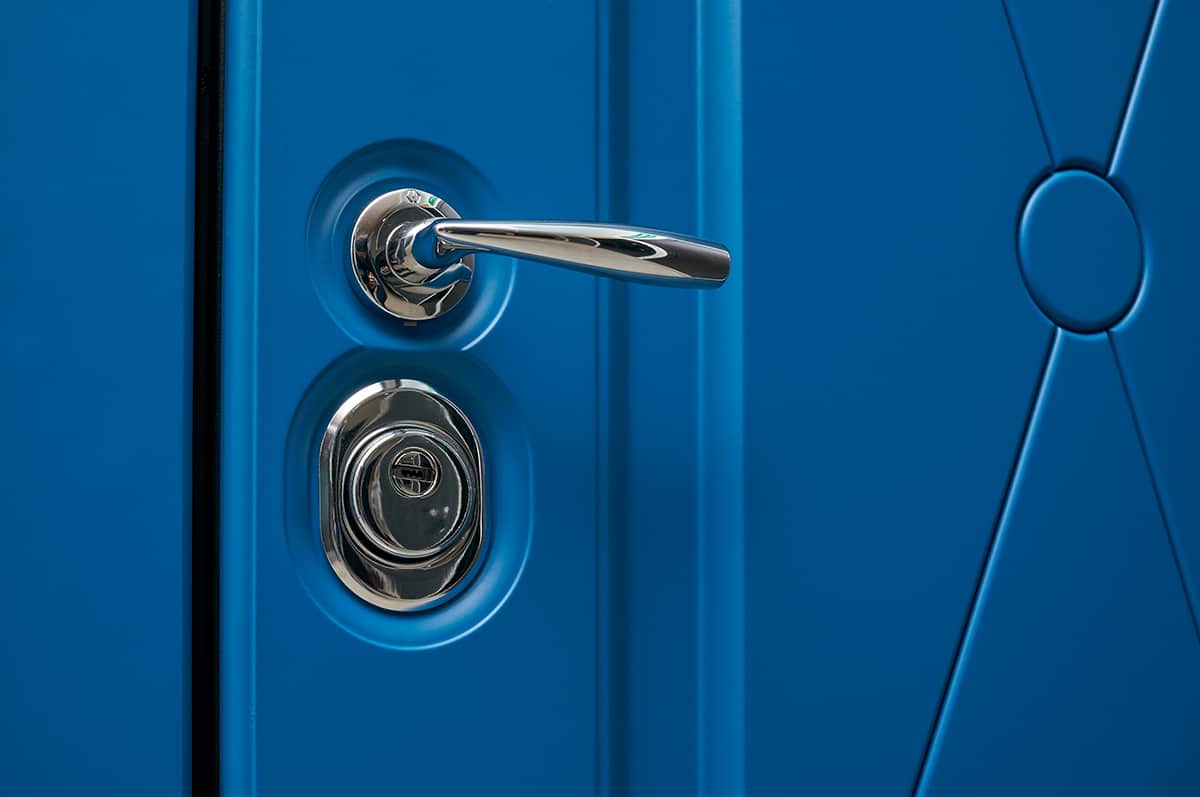 Any shade of blue works well with chrome, but certain blues will work best for specific styles of decor. For a modern industrial look, choose navy blue with chrome details, for example, chrome slender feet on a navy sofa.
For art deco styling, chrome will combines beautifully with turquoise blue, especially for retro art deco in a Miami style. Pale and dusky shades of blue can also be used with chrome for beach-style interiors.
Paint your bathroom walls in pastel blue with chrome fittings for a casual, laidback style, or upcycle old wooden furniture by painting it pale blue, and add chrome handles in satin or brushed finish for a coastal, easy-breezy look.