A throw blanket is the perfect finishing touch to a living room couch. This functional accessory has the power to unite the room's color scheme and make a house feel homely. When you have a gray couch, you can dress this furniture piece with almost any throw blanket color to add personality to your living room.
But when it comes to deciding what color throw blanket goes with a gray couch, it is important to consider the room's design elements. Since gray is a neutral color, you'll want blanket colors that draw the eye to the largest piece of furniture. That said, you can always choose a monochromatic color scheme – with a shade lighter or darker than the couch.
Most interior designers use throw blankets as accent pieces to reflect the theme of the room. In this case, you'll want a bold blanket color that pops and brings the whole look together.
Although it can be quite tricky to choose the right throw blankets for a gray couch, here we have some of the best color matches that we believe look wonderful on a light or dark gray couch. Let's take a look at the examples now:
Throw Blanket Colors for a Gray Couch
Green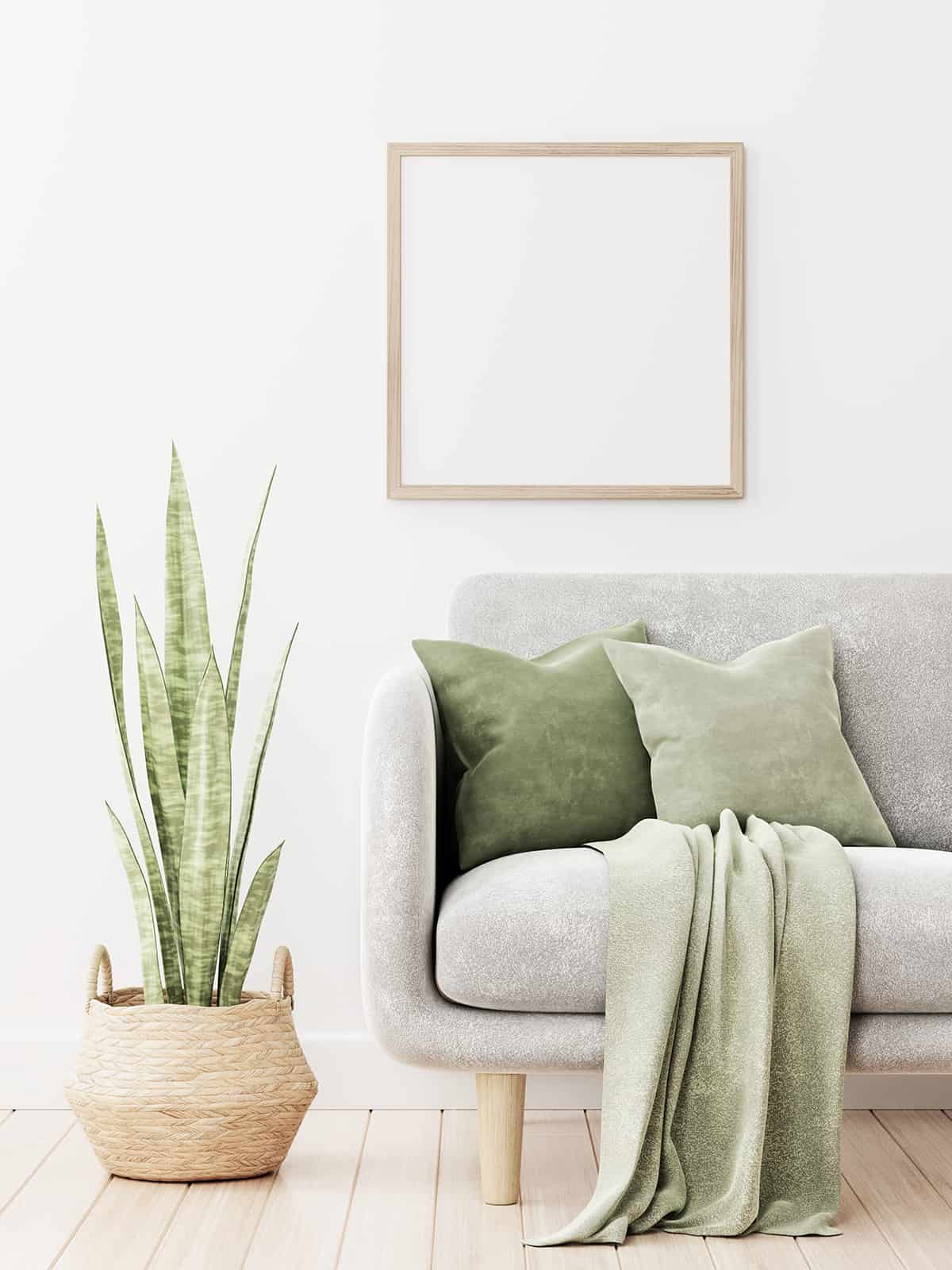 Any green shades with a hint of gray undertones can blend flawlessly with a gray couch. To spread some fresh and enriching vibe to your couch, consider a Mosquito or Grecian green shade.
Another green shade that works wonderfully with a light gray couch is olive. On the other hand, if you have a dark gray sofa, you can dress it with a bold and intense green shade like emerald or mint for a beautiful contrast.
The glam look of this gray and green color scheme is sure to add visual interest to any living room. We love the pairing of dark and light green pillows with the throw blanket as a velvety touch to this elegant mix.
Keep in mind your gray couch doesn't have to be limited to a throw blanket for a cozy and comfy feel. Throw pillows can also be accompanied by this accessory for added appeal.
Blue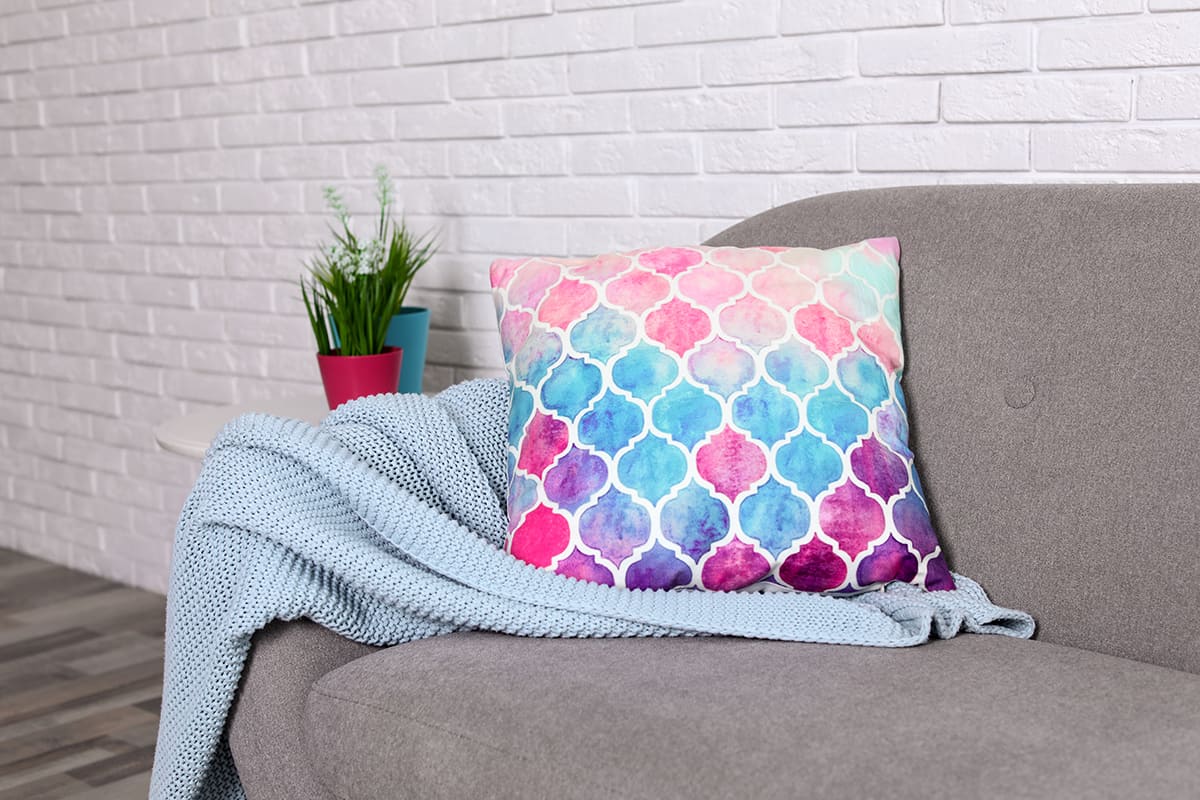 There are some gray shades that have a blue undertone, so you can pair such a couch with a bright blue blanket as a complementary color scheme.
Even a muted blue shade will work beautifully with a mid-toned to the dark gray couch. The neutral color of the couch matches the blue blanket in a subtle way, which is enough to promote calmness and tranquility.
If you prefer nature-inspired blanket colors like green or blue, you may opt for a shade that's closest to the sky and sea, such as turquoise or aqua. These refreshing shades go particularly well with dark gray sofas as the cool-toned blue and gray blend perfectly in harmony.
Light Gray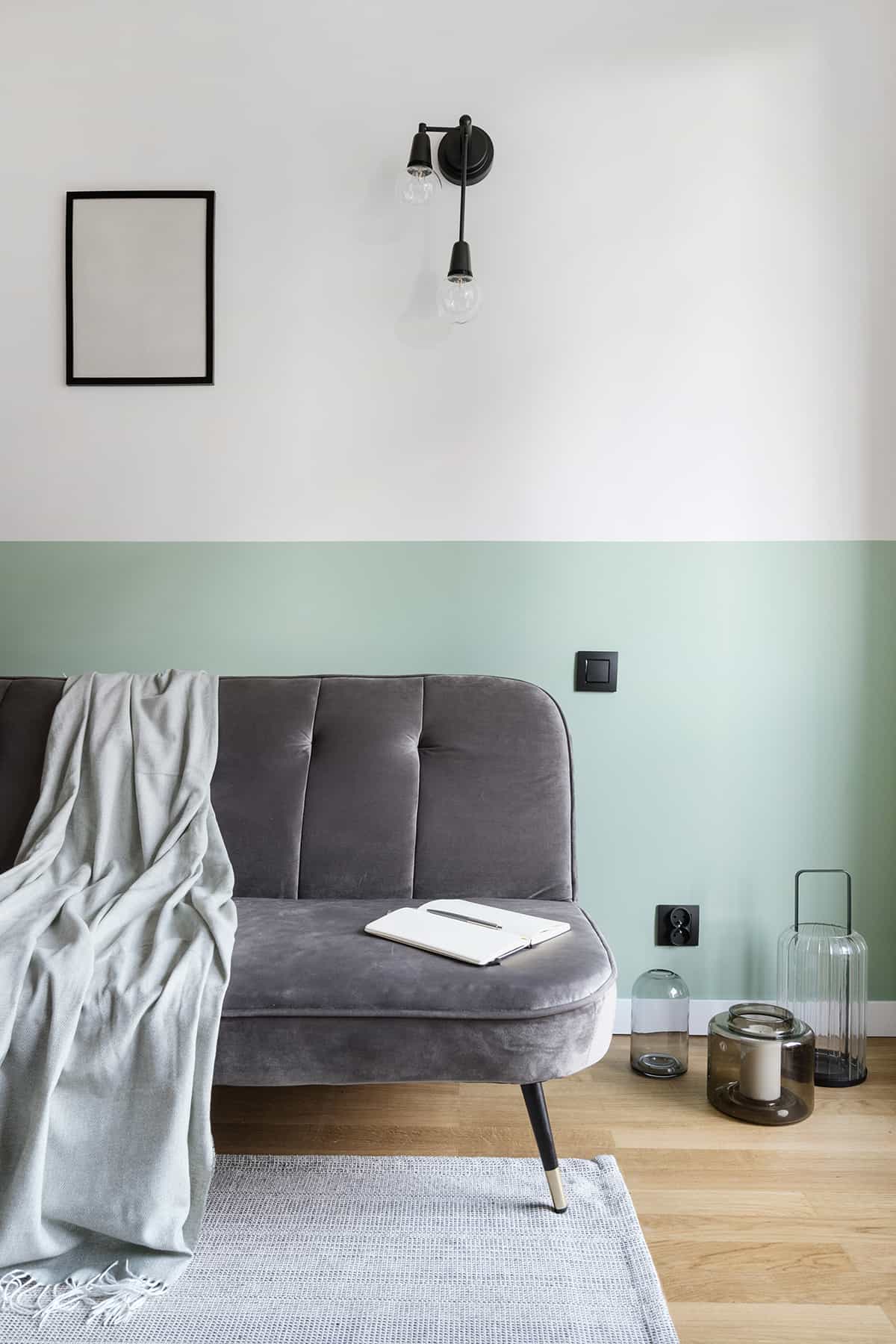 For those who want to keep it simple and monochromatic, a light gray blanket can work nicely with a dark gray couch. By using a light shade on a dark gray background, you can add some depth and make your seating furniture look more engaging. A light gray blanket brings some contrast to your dark gray sofa while providing a flawless look as you can see in this example.
Whether you're after a dramatic vibe or want to make a striking note in your modern living room, a light gray blanket combined with different tones of gray accessories can work very well with a dark gray couch. Soft gray shades create a more relaxed feel on a rich gray background. This combination is especially ideal for large, open-plan living rooms with minimalist interior decor.
Dark Gray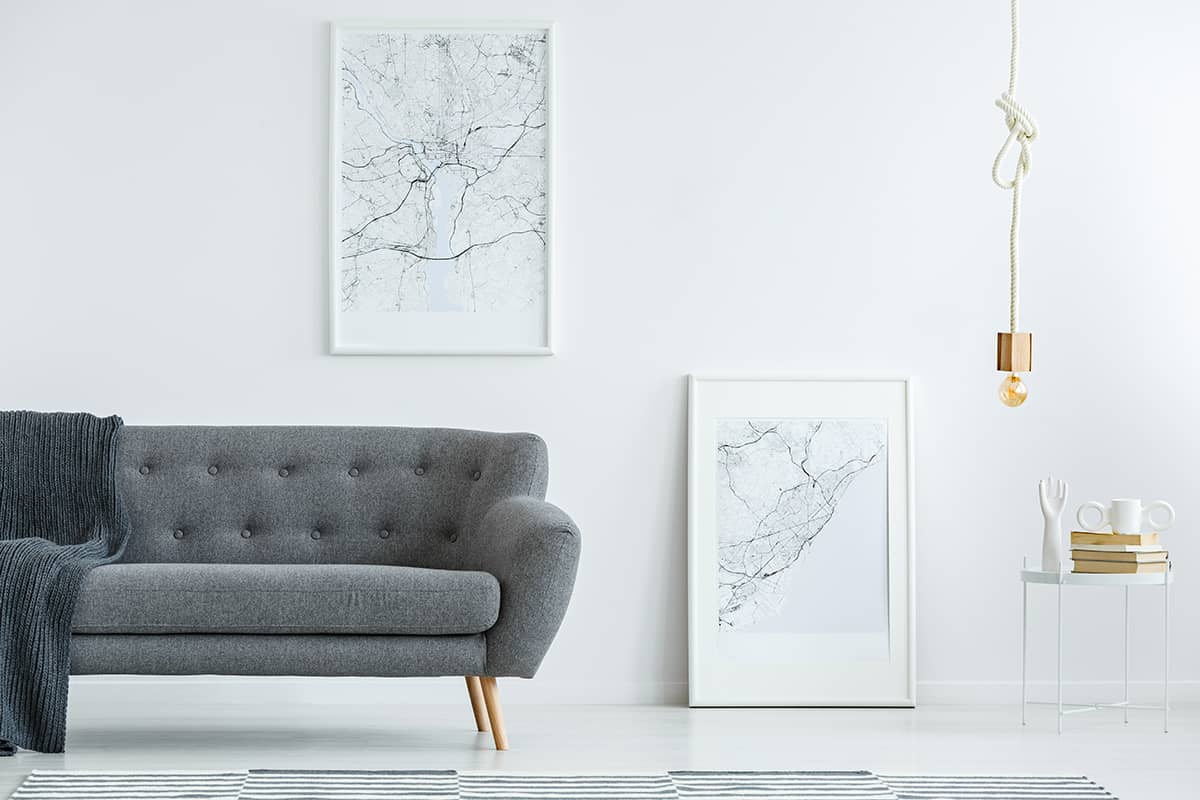 Now you might be thinking a dark gray throw blanket can only be paired with a light gray couch, but wouldn't that look rather dull? If you still love the monochromatic color scheme, a deep shade of gray blanket can be added to a mid to dark-toned gray couch. The key is contrast and texture. This means you should avoid using the exact same shade, so vary the dark gray tones for added interest.
In a light and bright living room, a dark gray couch can be dressed with an even darker gray blanket without creating a bland or dull look just like the example shown here.
White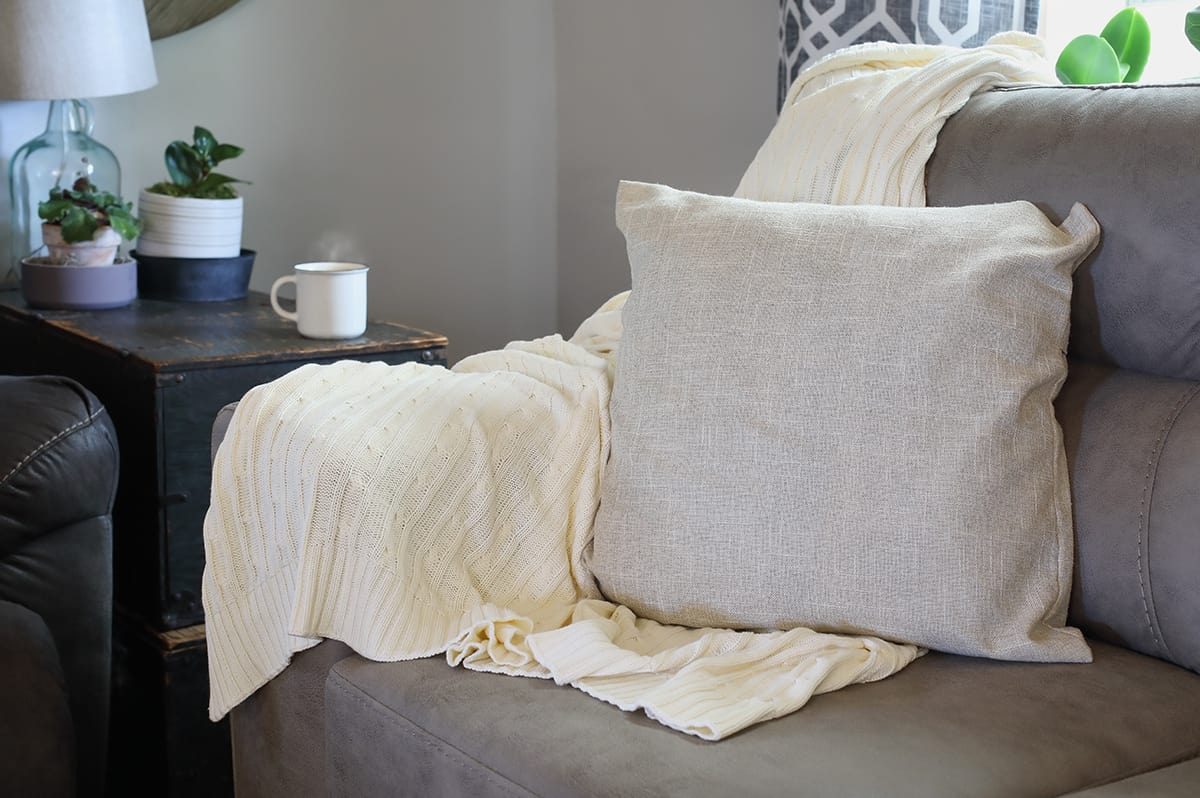 To make your living room feel bright and clean, go for a crisp white throw blanket to dress your gray couch. These neutral hues can look wonderful when your gray couch is a dark, rich shade and the white blanket has a creamy undertone.
Add a light gray pillow to keep the couch accessories light and bright. Additionally, a warm-toned white blanket will bring a sleek vibe to a plain gray couch and make it more visually interesting just like you can see in this image.
Yellow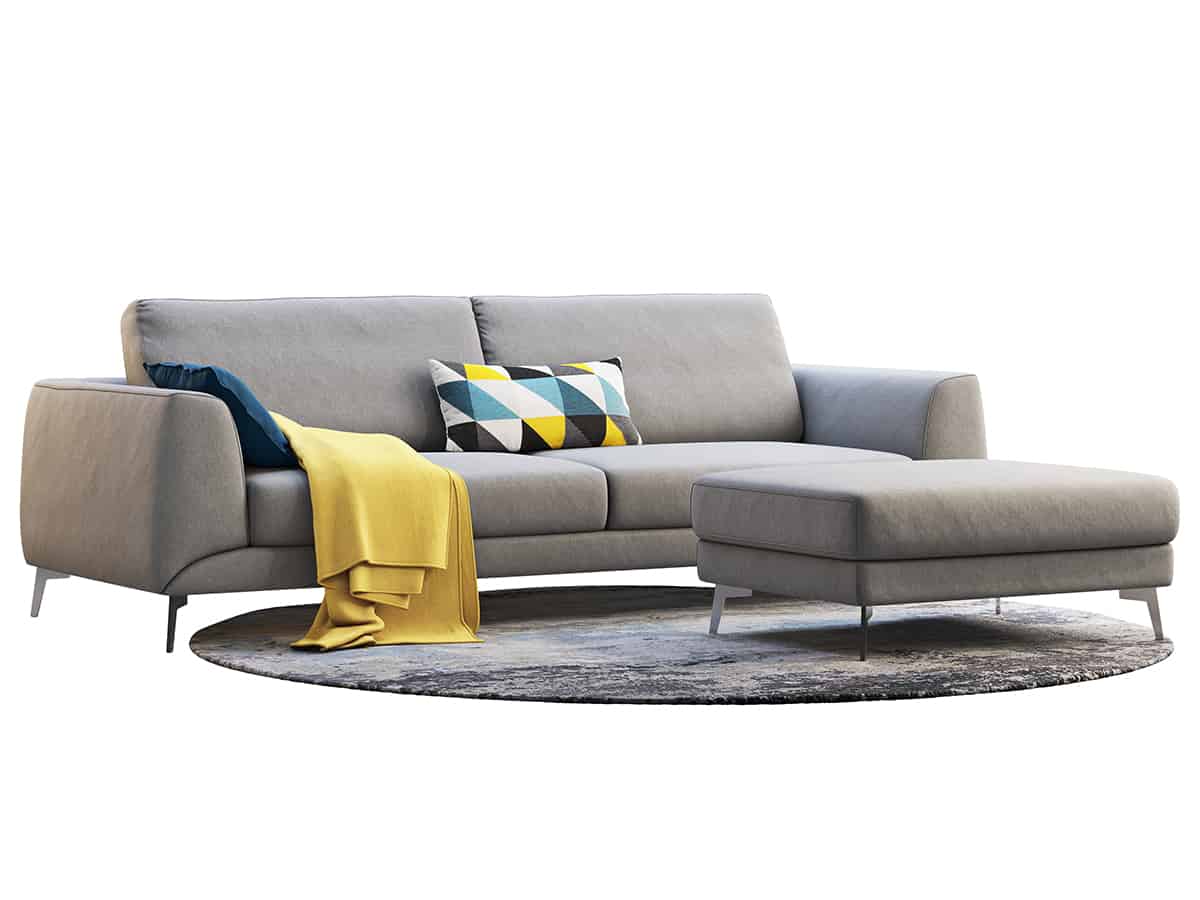 Bring a splash of color to your plain gray couch by adding a bright yellow throw blanket. This color will elevate the modern vibe of your living room and instantly draw attention.
Any shade of yellow will work as a warm, contrasting color against gray. But specifically, lemon and mustard yellows make an ideal pair with a mid-toned gray couch.
Whether you have a gray sectional, Chesterfield, or loveseat that you want to dress with an elegant throw blanket, yellow is the ultimate color to create a sophisticated appearance. The bright, cheerful vibe of this color can easily lift the gray couch's mood, while the neutral couch will tone down the vibrancy of the blanket and make it feel calmer.
Purple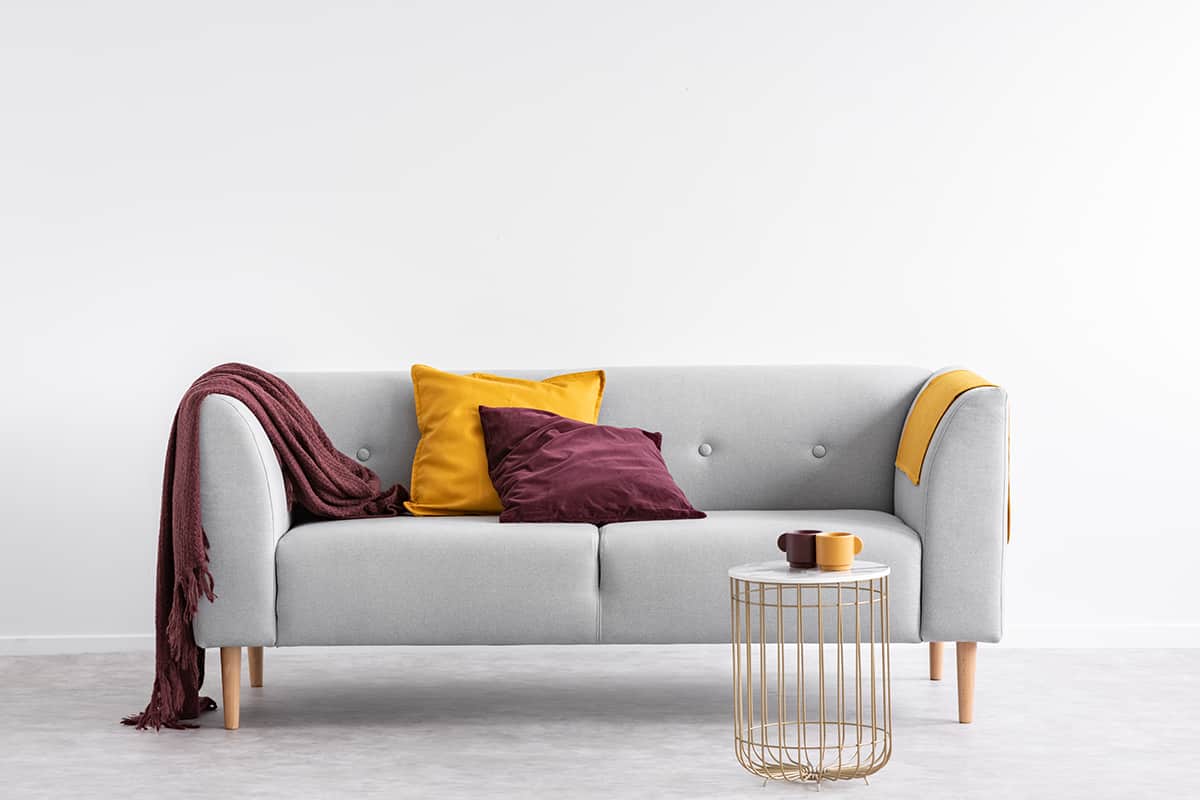 A unique and sophisticated shade of purple like plum or magenta can be a beautiful pairing with a light gray couch. This purple throw blanket looks seamless next to the pale gray couch, and the yellow throw pillow doesn't steal the spotlight from the other accessories.
The beauty of using a deep purple shade to dress up your gray sofa lies in the rich undertone of the blanket color to enrich the entire living room space.
Orange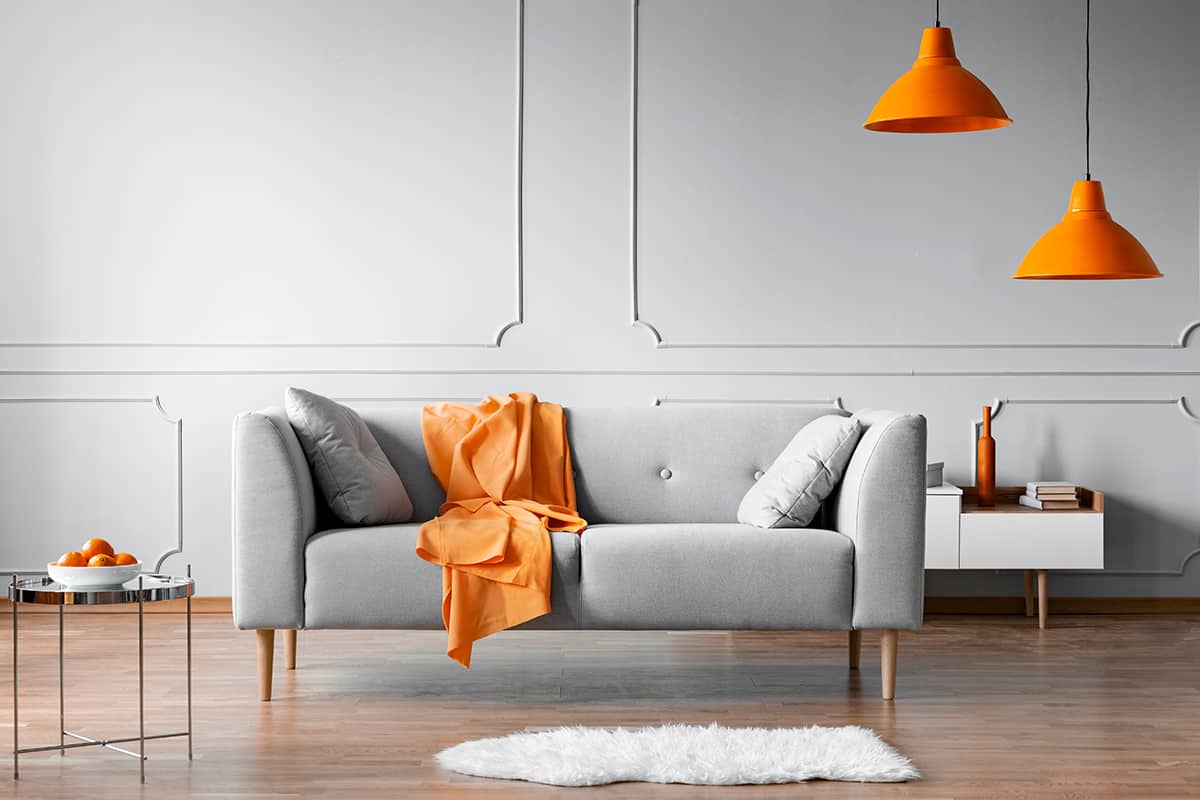 A vibrant orange blanket can bring much-needed freshness to a living room with a gray couch. There are plenty of orange shades to choose from, so you can go as subtle or bold as you like.
In farmhouse-style living rooms, a burnt orange throw blanket with a mid-toned gray couch is the perfect color combination. In modern living rooms, on the other hand, you may want to use a bright tangerine shade with a charcoal gray for a striking look.
Whichever shade of orange you choose for your gray sofa's throw blanket, make sure you bring some contrast to the living room by opting for a bright and vibrant orange shade to make the blanket stand out.
Black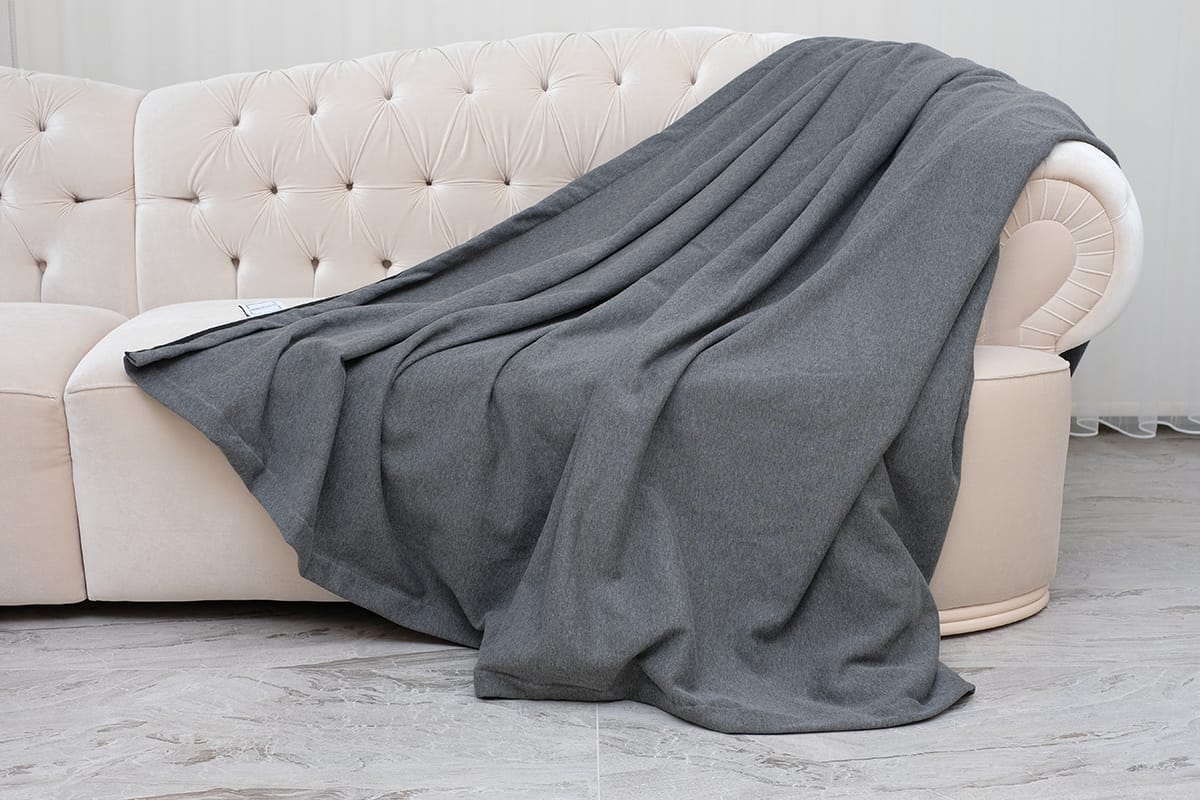 For a smart living room interior, try a black throw pillow with a light gray couch. This color palette brings a modern vibe to any living room as the dark blanket stands out on the light background. The black and gray work nicely together to create balance in the room.
Tips on Selecting Throw Blankets for a Gray Couch
When your couch is gray, it offers the perfect opportunity to highlight your room's best features using throw blankets. Here are some tips on how to select the right blanket colors for a gray sofa:
Vary textures and fabrics: always consider your gray sofa's surrounding textures when selecting throw blankets. For example, blackout curtains and area rugs can be paired with velvet blankets in matching colors to create a comfy tone. By varying the fabrics and textures, you can maintain your living room's theme, so opt for velvet, wool or linen blankets to add dimension to your gray couch.
Pick complementary patterns: to create clean lines in your living room, it makes sense to select unique blanket patterns or prints that complement the surrounding decor. For example, if you have a specific theme in your living room, such as nautical or nature, opt for similar blanket prints that reflect the theme. In addition, pay attention to the blanket color as it must match the rest of the accessories in the room.
Go bolder: when you have a dark gray couch, you have the luxury of going bolder with your throw blanket. A vivid, bright color stands out against the dark gray background, so when decorating your couch, consider a bright orange, rich red or purple shade for maximum impact.